Sex and racism collide in LGBTQ thriller, 'The Breeding'
An exploration of youthful sexual exploits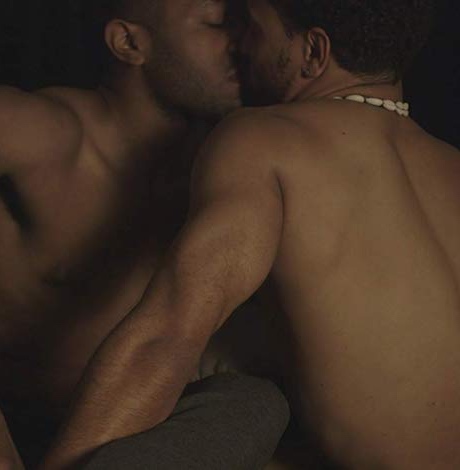 When a movie is described as "an erotic LGBTQ thriller," you are likely to go into it prepared for something dark and racy.

In the case of "The Breeding," you won't be prepared enough.

In this brooding drama, which won a 2018 Best Feature Award at the Harlem Film Festival, writer Dane Joseph and director Daniel Armando have delivered something designed to make you uncomfortable, to feed your sexual fantasies even as it challenges you to think about things you probably would rather not.

To put it more plainly, "The Breeding" is a movie that uses sex to explore the difficult and extremely timely subject of race in America – specifically within the context of the LGBTQ community, and even more specifically as it manifests in the gay bondage subculture.

According to Joseph – a gay black man who is also co-founder of Novo Novus, the film's production company, which is dedicated to producing content that explores the experience of queer people of color – his screenplay was inspired by an art piece about Harmen van den Bogaert, a slave master in the pre-Civil War era who was accused of sodomy with his slave – a crime punishable by death.  Master and slave fled together and eventually perished when they fell through the ice of a frozen lake and drowned.

Joseph says, "The artist envisioned their plight as a forbidden love story. I felt it to be a problematic interpretation and so I began research on master/slave relationships. It led to my discovering BDSM, where racially charged situations and language are used during cross cultural sexual encounters. My mind began to wonder how people of color could reconcile that sort of behavior, considering the horrific past from which the practice stems."

His contemplation provided a springboard into a story that also explores the question of "whether fetishes based on race serve to dehumanize LGBTQ people of color and perpetuate harmful myths, such as the 'Black Mandingo.'"

The film which Joseph eventually shaped around these issues is intense, almost transgressive.  Yes it's full of sex – and not the pretty, sanitized variety usually seen in the movies, but the kind that feels so authentic you can almost smell it.  It's also a deep-dive into the sensitive topic of racism – not as a social phenomenon, as it is presented through the daily dialogue conducted in our news and social media, but as a lingering demon that dwells in the darkest corners of the soul.

A macabre footnote casts an even more unsettling tone over "The Breeding."  In 2016, a few months after shooting the film, its star, Marcus Bellamy, was arrested for murdering his boyfriend.  Bellamy, a Broadway dancer who appeared in "Tarzan" and "Spider Man: Turn Off the Dark," allegedly strangled 27-year-old Bernardo Almonte in their Bronx apartment before confessing to the crime via a cryptic Facebook post.  It was a tragedy that will forever be linked to the movie's legacy, and which makes the young actor's powerful performance all the more devastating.

In the film, he plays a young black artist named Thomas, who lives with his boyfriend Amadi (Marcus J. Cork) but is secretly exploring his sexual fantasies with hook-ups on the side.  One night at a gallery opening, he meets a white man named Lee (Joe MacDougal), and he soon becomes enmeshed in a racially-charged relationship that threatens to push his boundaries further than ever before.  Meanwhile, Thomas' white friend and fellow artist, Jackson (Patrick Kuzara), uses his work to explore his own interracial fetishes, with equally disturbing results.

Without giving away any further details of the plot, it's enough to say that what begins as consensual erotic play turns into something unexpected and dangerous.  Such scenarios have been rehearsed on film many times before; here, though, the subject is used as a filter through which we are given a shocking examination of racism in its most primal, insidious form – the kind that has been programmed into our cultural consciousness by centuries of white domination and privilege.

This ugly subject is made more unpleasant by being interwoven with issues of sexuality and culture.  There is a deep undercurrent of internalized homophobia at work on both sides of the racial divide here; insecurities about masculinity, shame around sexual desire, fear of communicating authentic feeling – all these play their part in the complex interrelationship between characters, and leave the audience questioning their own place in the challenging landscape of queer identity.

Director Armando – himself a gay person of color, in this case Latino – makes sure we cannot distance ourselves from these difficult topics.  He gives us a film full of close-ups; intimate, sweaty, claustrophobic, and oppressive, his technique seems geared toward conveying the sense of a trapped existence – evoking the legacy of slavery still influencing our culture today.  A stream of background details laced throughout – a news story about a police shooting, a #BLM protester in the street – ensures the subtext of racism never sinks far below the surface.

"The Breeding" is a difficult film to judge critically.  The acting is good, sometimes excellent, and the director's skill is never in question; but there is so much emotional baggage tied up in the issues raised by this film that finding a purely aesthetic viewpoint is nearly impossible.  It's fair to say it can hardly be called entertaining.  Some viewers are likely to be offended, particularly white viewers who have not quite come to grips with their own privilege and entitlement issues; likewise, there will be some who may object that the film casts a negative light on the B&D fetish community.  Lastly, those who believe that art should offer positive messaging and behavioral modeling will be left unsatisfied.  There is no solution presented in Joseph and Armando's disturbing film, only observation.

By this measure, then, their work must be deemed a success; their intention was to present the experience of people of color, without softening it for mainstream consumption or shying away from controversy.  It's true that some of the content may go awry – at times the narrative veers toward the implausible in the service of making its point, and the structural conceit of dividing the story into numbered "chapters" feels like a disruption of flow – and that there are unavoidable suggestions of "slut-shaming" inherent in its cautionary tale about the risks of anonymous sexual encounters; but these flaws, however problematic, are ultimately immaterial.  "The Breeding" is a cinematic moment of awareness-raising protest; challenging, sometimes hard to take, but profound and honest, nonetheless.
"The Breeding" opens September 7 in select theatres in Los Angeles.
Will Alaska topple Mariah Carey's "Christmas Queen" crown?
As she graces America's stages with her newest contribution to Christmas culture, is Alaska threatening to topple Carey? Unlikely…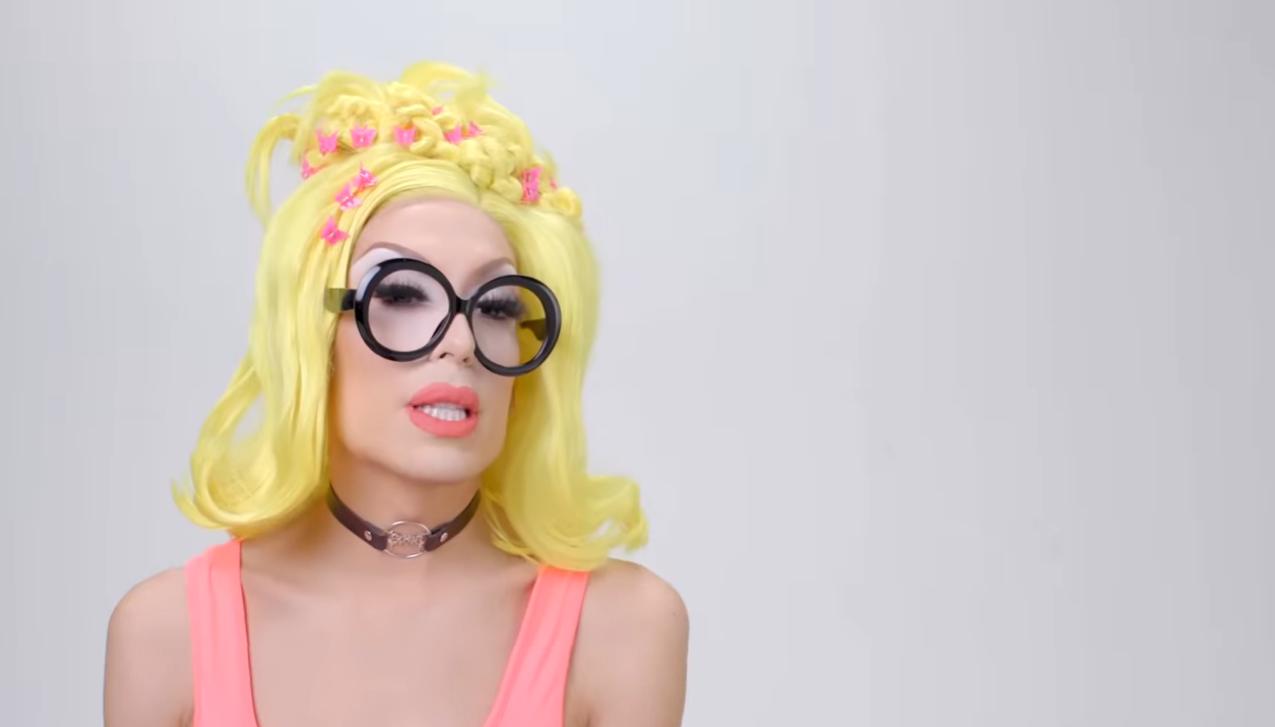 HOLLYWOOD – If RuPaul, giving out crowns the way he does across Drag Race franchises, ran Christmas — Mariah Carey would be demanding to be crowned its queen. Carey was rejected in 2022 trying to trademark the title, and other stars like Darlene Love, were all for the defeat.
One queen who did not enter the fray, but now could, is RuPaul's own classic diva and All Star crown-holder, Alaska.
Alaska launches her "It's Beginning to Look a Lot Like ALASKA" Christmas show today. Opening at the Neptune in Seattle Washington, she hits San Francisco on December 10th at Bimbo's 365. Other stops on the tour include New York (December 14th), Pittsburgh (December 17th), and delivers her to her family's doorsteps just before Christmas in Erie, PA on December 23rd.
"My mom said, 'It's not going to just be Christmas music, is it??', No. My best friend Jeremy plays the piano in the show and we have been doing Christmas cabarets for years. Our goal is to do as little Christmas music as possible in them. It's a chance to sing songs that we love and songs we have always wanted to do. There is a drop of Christmas music, just enough to call it 'a Christmas show'," she tells me on a recent episode of Rated LGBT Radio.
With many million followers across various social media platforms, Alaska is one of the top tier of famous drag queens. With the RuPaul All Stars' crown to her credit, her brand is loved and adored. The public first fell for her on the fifth season of "RuPaul's Drag Race," where she finished in the final 3 before returning and taking the aforementioned crown as winner of season two of "RuPaul's Drag Race All Stars."
She has released four chart-topping studio albums, "Anus," "Poundcake," "Vagina" and "Red 4 Filth." With several acting credits and awards, Alaska has also released a young adult novel titled "Alaska Thunderfun and the Inner Space Odyssey," plus released her memoir "My Name's Yours, What's Alaska?: A Memoir" She has toured the globe spreading her otherworldly message of love, kindness and gender non-conformity. Alaska also co-hosts the wildly popular Race Chaser podcast with Willam and co-created the Drag Queen of the Year Pageant Competition Award Contest Competition. She debuted a new live stage show in the fall of 2022 called DRAG: The Musical. She is the face of one of six featured flavors with SERV Vodka. Her latest foray finds her in the world of smells with her "Red For Filth" fragrance.
"When I started drag, it was not a viable career choice, like it is now, it was underground—this kind of strange thing that not many people knew existed, and if they did, they did not understand anything about it. There weren't many eyes on it from the mainstream culture. Now that there is, I guess we get our turn to be a distraction so the government can not do anything about important issues," she says.
When she first started dabbling in drag, her family was supportive, but not quite sure exactly they were supporting. Alaska describes her mother as being "protective", and not wanting her to be subject to ridicule. "It took my family a while to understand. That was pre-Drag Race. There was no information as to what being a drag queen even was. Now my family loves it and comes to every show."
Alaska is famous for her laissez faire stage presence, but the cover hides some anxiety. "I always get nervous when I go on stage. I am not exuding confidence; I am just doing the thing," she confesses.
Doing the thing, she is. As she graces America's stages with her newest contribution to Christmas culture, is Alaska threatening to topple Carey as the top Christmas diva? Unlikely.
But it will be a damned hoot to watch her try.
Complete tour dates:
December:
8th: Portland, OR @ Aladdin Theater
10th: San Francisco, CA @ Bimbo's 365
12th: Montreal, QC @ Le National
14th: New York, NY @ Town Hall
15th: Toronto, ON @ Phoenix Concert Hall
16th: Boston, MA @ Big Night Live
17th: Pittsburgh, PA @ Carnegie of Homestead Music Hall
21st: Chicago, IL @ House of Blues
23rd: Erie, PA @ Erie Playhouse – 2 Shows
29th: Vancouver, BC @ The Vogue
30th: Seattle, WA @ Neptune
******************************************************************************************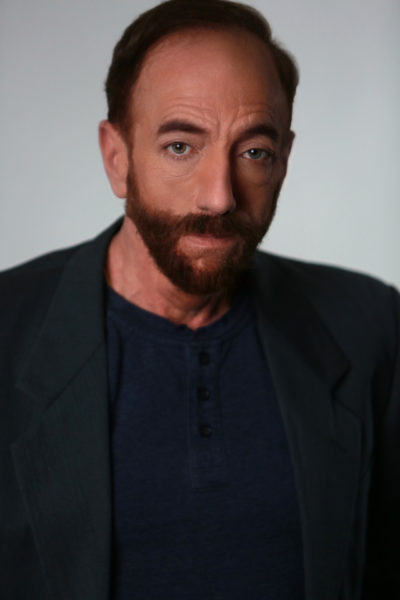 Rob Watson is the host of the popular Hollywood-based radio/podcast show RATED LGBT RADIO.
He is an established LGBTQ columnist and blogger having written for many top online publications including The Los Angeles Blade, The Washington Blade, Parents Magazine, the Huffington Post, LGBTQ Nation, Gay Star News, the New Civil Rights Movement, and more.
He served as Executive Editor for The Good Man Project, has appeared on MSNBC and been quoted in Business Week and Forbes Magazine.
He is CEO of Watson Writes, a marketing communications agency, and can be reached at [email protected]