Aretha's ups and downs: a posthumous appreciation
Soul legend transcended erratic chart stats, uneven musical output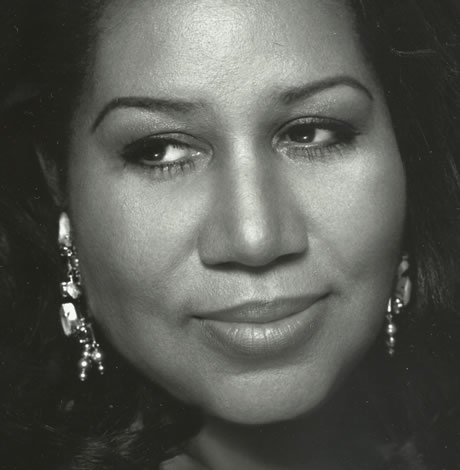 Aretha Franklin's career accomplishments were, of course, impressive — 18 competitive Grammys (only Beyonce with 22 and Alison Krauss with 27 have her beat among women), first woman inducted into the Rock & Roll Hall of Fame and a gravitas in the culture that meant when the U.S. wanted to put its best foot forward — Obama's inauguration, Pope Francis' stateside visit — Franklin was the go-to performer (oddly, those two performances were among her less memorable musically).
In a way, Franklin's accomplishments are a bit curious. She was more a singles-oriented artist, so her various albums (often cobbled together from various recording stints not necessarily recorded with any cohesive statement in mind) never went through the roof. When the 1985 title "30 Greatest Hits" reentered the Billboard chart last week at No. 7 upon news of her death, it was her highest-charting album since her landmark gospel masterpiece "Amazing Grace" made it to no. 7 way back in 1972.
There were also long stretches where Franklin went eons between albums and even when she did release them, they sometimes barely made blips on the charts. Beyonce is, of course, an arbitrary comparison in many ways — she and Franklin are of different eras — but a Beyonce album is always an event. All six of her studio albums have hit the top spot, while Franklin never once had a no. 1-selling album. During her hottest era upon first signing with Atlantic in the late '60s, the top spot proved evasive with 1967's "I Never Loved a Man" peaking at no. 2, "Aretha Arrives" at no. 5, "Lady Soul" at no. 2 and "Aretha Now" at no. 3.
Later releases sometimes tanked for decent records like "Through the Storm" (no. 55) and "What You See is What You Sweat" (no. 153), unthinkable numbers for a Beyonce or a Mariah Carey. Franklin was 47 when "Through the Storm" came out in spring, 1989. Carey was 45 when her last album, 2014's "Me. I Am Mariah …" made it to no. 3. For some hard-to-pinpoint reason, Franklin never developed the fiercely loyal fan base that ensures veteran acts top 10 album releases even decades after their heydays.
And although Franklin's overall Billboard Hot 100 chart heft is impressive — she held the women's record with 73 entries until Nicki Minaj broke it (mostly with a legion of "featured artist" cameos) last year — she only hit the no. 1 spot twice (with "Respect" and "I Knew You Were Waiting For Me," a George Michael duet) compared to Carey's 18 no. 1 Hot 100 hits, Rihanna's 13 and Madonna and the Supremes' 12 each. Franklin did rack up a bounty with 20 no. 1s on the R&B chart.
And Franklin — friendly with gay men but rarely outspoken about gay rights — had a relatively meager three platinum (1 million copies certified) albums in her whole career (two were for compilations) and just one certified double platinum album ("Amazing Grace"). She never had a monster-selling legendary album like a "Rumours" (Fleetwood Mac, 20x platinum), a "Come On Over" (Shania Twain, 20x platinum), or a "Jagged Little Pill" (Alanis Morissette, 16x platinum). And yet could you imagine Twain or Morissette being called upon to perform for the pope or a historical presidential inauguration? Hardly.
What I'm getting at is that despite an impressive track record in all the usual ways we measure music industry success, Franklin's stats are not quite what you'd think they would be considering her cultural impact.
There's no question about it — her output is uneven. Put any of her studio albums on at random and track for track, you're just as likely to encounter filler as grandeur. There are moments to enjoy on them all — all of which I own — but efforts like "Hey Now Hey," "You," "Sweet Passion," "Almighty Fire" and "La Diva" are erratic. "A Rose is Still a Rose" (1998) was her last great album although 2003's "So Damn Happy" is underrated and quite good. Later efforts like "This Christmas Aretha" (2008) and "A Woman Falling Out of Love" (2011) are almost painfully bad despite glimmers of magic.
So what gives exactly? In some ways I feel Franklin was underrated; in other ways I think it's remarkable what she managed to achieve considering how up and down her overall quality — admittedly a subjective assessment — was. Franklin, especially in later years, did things her way. She would never have handed over a project to an outside producer the way, say, Loretta Lynn did with her classic "Van Lear Rose" album that Jack White produced in 2004 or the way Johnny Cash did with his American Recordings series with Rick Rubin which gave him a nice victory lap in his final years. Impresario Clive Davis held some sway with Franklin — we can largely thank him for Franklin's final studio effort, 2014's solid "Aretha Franklin Sings the Great Diva Classics," but only to a point. Even some of the '80s work they collaborated on like "Jump To It" (1982) and "Get it Right" (1983) (both of which Luther Vandross produced) are hit and miss.
But while Franklin's choice of material was often uneven, her interpretive abilities were nearly peerless. She knew how to unfurl her trademark improvised melismas with a finesse that never sounded overwrought as it often does in lesser hands (I've heard singers whoop and dip so recklessly they end up in different keys than they began). Were a lesser singer (and many have) to have taken the luxuries of tempo and pacing Franklin did on the title cut of her "Amazing Grace" album, for example, for most, it would sound ridiculously self-indulgent and extreme.
"Would you just sing the damn song already," as a friend of mine used to say about such musical excesses. It's just a "thing" in the black gospel tradition, though. A singer I used to work with at the Blade — we'd sometimes goof off watching YouTube clips when we should have been working — would say of this approach, she took a common song and "made it her own," which is exactly what Franklin does with expert pacing, theatrics and phrasing.
Many of the obits this week have erroneously referred to her as a mezzo soprano, a tessitura usually associated with opera (Franklin, of course, did sing opera a bit later in her career, but always in a very "Aretha" style; she didn't possess anything like a Leontyne Price-type voice, nor did she pretend she did). Franklin's range, even in the '60s-'70s was never stratospheric (Patti LaBelle has higher notes at her disposal, for example) but Franklin's interpretive abilities were so solid, you never really thought much about what her range exactly was. After she quit smoking in the early '90s, her range expanded noticeably. Just think of the big finale number of "Natural Woman" from the first VH1 "Divas" show back in 1998. Who was caterwauling (Celine) and who was holding court (Aretha)? And who was relegated to the sidelines (pretty much everyone else)?
I was lucky to have seen Franklin live in concert eight times over 20 years, all but once in the D.C. area. I tried to go every time she was in town and saw her many times at Wolf Trap, at Constitution Hall and other venues. Her shows — like her studio albums — could be everything from head scratching to transcendent. I kept going back because there was never any doubt, even in her later years, that I was in the presence of greatness. As another friend of mine likes to say, Aretha takes your ass to church. Of course, it was always fun to hear "Chain of Fools," "Respect" and "Don't Play That Song," but the moments I enjoyed most were the gospel numbers like "Old Landmark," "Amazing Grace" or sometimes not even a song, just an extended, black church-style gospel vamp in which Sister 'Ree would give her testimony.
In recent years it was often a riff on how she'd been supposedly healed from her mystery 2010 illness. Perhaps the pancreatic cancer that ultimately killed her had been in remission for a time. Her pal Stevie Wonder said this week she'd battled it for more than a decade. That it eventually did her in does nothing to sully those cherished concert memories however. Franklin's testifying transcended creed or denomination. She sort of reminded you that hope — even if you feel life is random — is still a commodity in the world, God is still there at work. "Just wait on him," she used to say.
Franklin was preceded in death by her sisters Erma (who died at age 64 in 2002), Carolyn (who died at age 43 in 1988) and brother Cecil (who died at 49 in 1989). We're lucky that Aretha, the one Jesse Jackson famously said "wears the coat of many colors" on her 1987 live gospel album "One Lord, One Faith, One Baptism," was with us as long as she was. As a journalist, I hate it when people say such-and-such defied words. I make my living with words, so I tend to think there's a way to say just about anything. However with Aretha's music — both live and on recording — I would say it touched me in a way that does somehow defy language, emotion and logic. That was her brilliance.
The Blade's Joey DiGuglielmo has written extensively about Aretha Franklin including a review of her last album, a 2014 concert review and critique of David Ritz's notorious biography and a 2012 interview with Franklin scholar Anthony Heilbut. 
Finalist for TIME's 'Kid of the Year' is 11-year-old Texas Trans activist
"It makes me sad that some politicians use Trans kids like me to get votes from people who hate me just because I exist"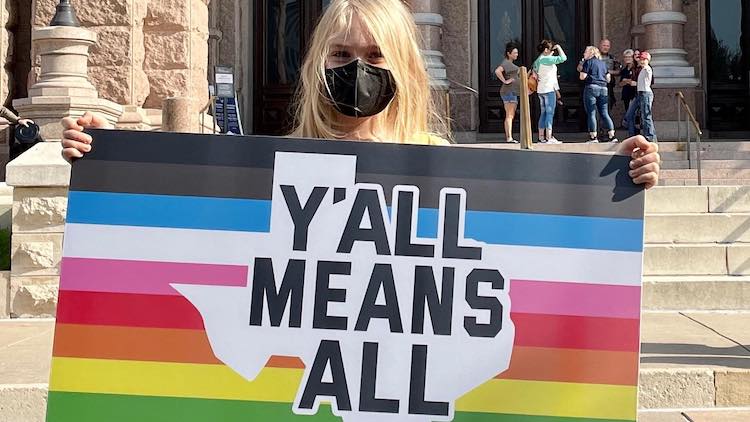 AUSTIN – The petite fourth grader calmly sat at the witness table in her pretty yellow dress, reading her notes from her iPhone and without a hint of nervousness she began testifying before the Texas Senate Committee on State Affairs.
"I love ballet, math, science, and geology," she told the committee by way of introduction. "I spend my free time with my cats, chickens, FaceTiming my friends, and dreaming of when I finally get to meet Dolly Parton. I do not like spending my free time asking adults to make good choices."
"It makes me sad that some politicians use Trans kids like me to get votes from people who hate me just because I exist," she went on. "God made me. God loves me for who I am. And God does not make mistakes."
For 11-year-old Kai Shappley of Austin, facing down the Senators gathered, many of whom literally wanted to legislate her and other Trans youth out of existence, was an exercise she's intimate familiar with as in her short life she has become an experienced advocate in Trans youth issues in Texas.
In fact it is her experience that has landed her in the prestigious position of being a finalist for TIME magazine's Kid of the Year. In an interview with TIME's Madeleine Carlisle, Shappley says she felt furious. Lawmakers were avoiding her gaze, she said, glancing at their watches, scrolling on their phones or doodling on papers. When the opportunity came to ask her questions, no one spoke up.
"Seriously? None of y'all want to know more about me?" she quipped.
Video of Shappley's testimony quickly went viral. It wasn't the first time she's garnered attention. The now-5th grader has been publicly telling her story and calling for Trans equality for years.
She's traveled the country with her mother, speaking at rallies for LGBTQ+ rights. She's worked with the ACLU on pro-Trans projects. She's met with national lawmakers to urge them to pass the Equality Act, which would outlaw discrimination on the basis of sexual orientation and gender identity.
But April was the first time she'd ever testified on her own. Her reasoning was simple. "I wanted to show them that all these lies people have been spreading [about Trans kids] are not true," she says.
In an email, fellow Texas Trans youth activist and Gender Cool Project advocate Landon Richie noted:
"Last year, we saw an unprecedented, nationwide, legislative assault on trans youths' access to sports, gender affirming care, and unfettered existence in public life, with Texas accounting for the highest number of anti-Trans bills filed in any state legislative session, ever. And, just this week — on top of states like Arizona, Alabama, South Dakota, Kentucky, and more beginning to file harmful bills targeting Trans youth — HB 25, a Texas bill that prohibits trans and gender expansive youth from playing on the school sports teams that align with their gender identity, went into effect," Richie said.
"Kai's nomination is a reminder of the impact of these egregious bills and the stakes of this fight; she, at just eleven years old, has been forced by the so-called "leaders" of our state to debate her very existence and right to dignity and respect, year, after year, after year. And she is not alone. Trans youth across the country — and the world — deserve not to be pawns in a political chess game, nor fearful that who they are will be constant ground for discourse: they deserve to be celebrated, to be adored, to be cared for — they deserve childhoods where they are free to just be kids," he added.
"Shappley is a force of nature," TIME reported. "At only 11 years old, the Trans rights activist has built a following online; children and adults have written to her saying she's inspired them to come out."
"It makes me want to keep on going, knowing that there are so many people who rely on me," she told TIME .
She was only 5 when she first watched her mother, Kimberly, testify against anti-Trans legislation in Texas, and the two soon began appearing together. By 2020, Kai decided she was ready to go solo.
She also spoke at the funeral of Trans journalist and activist Monica Roberts, who'd been a mentor to her.
"Mom was like, 'I'll go up there with you,'" Kai Shappley told TIME. "But I said, 'I think I'm strong enough to talk for myself now.'"
Testifying before the Texas Senate:
NCAA adopts new policy on Trans athletes
Requires documentation of testosterone levels amid a fervor of recently transitioned swimmers breaking records in women's athletics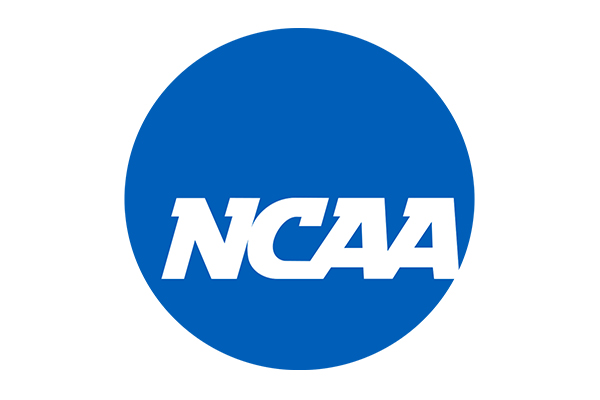 INDIANAPOLIS- The National Collegiate Athletic Association has announced it has adopted new procedures on competition of transgender athletes, creating a "sport-by-sport" approach that also requires documentation of testosterone levels across the board amid a fervor of recently transitioned swimmers breaking records in women's athletics.
The NCAA said in a statement its board of governors voted on Wednesday in support of the "sport-by-sport" approach, which the organization says "preserves opportunity for transgender student-athletes while balancing fairness, inclusion and safety for all who compete."
Although the policy defers to the national governing bodies for individual sports, it also requires transgender athletes to document sport-specific testosterone levels beginning four weeks before their sport's championship selections. The new policy, which consistent with rules for the U.S. Olympics, is effective 2022, although implementation is set to begin with the 2023-24 academic year, the organization says.
John DeGioia, chair of the NCAA board and Georgetown president, said in a statement the organization is "steadfast in our support of transgender student-athletes and the fostering of fairness across college sports."
"It is important that NCAA member schools, conferences and college athletes compete in an inclusive, fair, safe and respectful environment and can move forward with a clear understanding of the new policy," DeGioia said.
More specifically, starting with the 2022-23 academic year, transgender athletes will need to document sport-specific testosterone levels beginning four weeks before their sport's championship selections, the organizational. These athletes, according to the NCAA, are also required to document testosterone levels four weeks before championship selections.
In terms of jurisdiction, the national governing bodies for individual sports are charged determines policies, which would be under ongoing review and recommendation by the NCAA, the organizational says. If there is no policy for a sport, that sport's international federation policy or previously established International Olympics Committee policy criteria would be followed.
The NCAA adopts the policy amid controversy over University of Pennsylvania swimmer Lia Thomas smashing records in women's swimming. Thomas, which once competed as a man, smashed two national records and in the 1,650-yard freestyle placed 38 seconds ahead of closest competition. The new NCAA policy appears effectively to sideline Thomas, who has recently transitioned and unable to show consistent levels of testosterone.
Prior to the NCAA announcement, a coalition of 16 LGBTQ groups, including the Human Rights Campaign and Athlete Ally, this week sent to a letter to the collegiate organization, urging the organizations strengthen non-discrimination protections as opposed to weakening them. The new policy, however, appears to head in other direction, which the LGBTQ groups rejected in the letter.
"While decentralizing the NCAA and giving power to conferences and schools has its benefits, we are concerned that leaving the enforcement of non-discrimination protections to schools will create a patchwork of protections rather than a comprehensive policy that would protect all athletes, no matter where they play," the letter says. "This would be similar to the patchwork of non-discrimination policies in states, where marginalized groups in some states or cities are protected while others are left behind by localities that opt not to enact inclusive policies."
The Washington Blade has placed a request in with the Human Rights Campaign seeking on the new policy as established by the NCAA.
June Jambalaya, lightly seasoned newcomer thickens mix of RPDR14
Jambalaya's drag name came about when a dance instructor asked for her birth month and the last thing she ate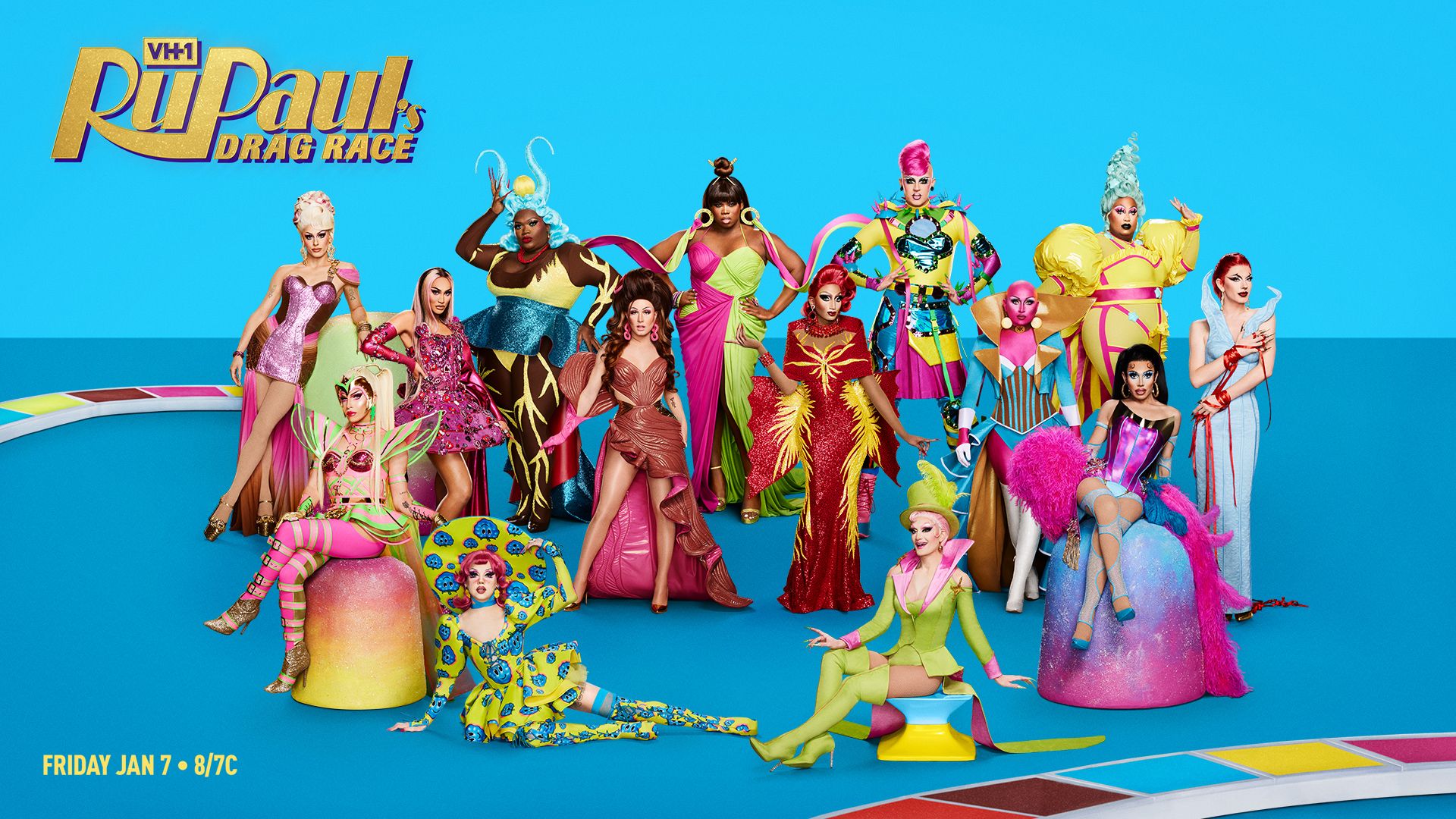 "Some are born into drag greatness, some achieve drag greatness, and some have drag greatness thrust upon 'em."
LOS ANGELES – That iconic line, from the 1602 Shakespeare play "RuPaul's Twelfth Night," is as true today as when it was first spoken on the stage of London's Globe Theatre. Back then, the female roles were played by men.
Times may have changed, but the song remains the same: Those with male plumbing who plumb the depths of what it takes to play a woman find themselves doing so through dynasty, scrappy determination, destiny, or a road they have to hoe on their own.
Season 14 "RuPaul's Drag Race" contestant June Jambalaya found herself in the iconic workroom and runway in a very roundabout way, indeed.
"I have been in the performing arts my entire life, going to performing arts school, and I moved out to LA to get my degree in fine arts" said the 29-year-old Jacksonville, Florida native, who spoke with the Blade just prior to the Season 14 premiere episode, in which she's introduced alongside half of the cast.
Jambalaya, whose drag name came about when a dance instructor asked for her birth month and the last thing she ate, stayed in LA after graduation but found things, "didn't go as planned, you know, just auditioning but still working my job. I worked as a visual manager for a luxury department store, so it [drag] gravitated to me because actually, I was choreographing for a co-worker. It gave me an opportunity to use my degree and use my talents—because I felt kind of frustrated with auditioning and the world of performing. I didn't fit the stereotypical body that a male backup dancer or performer should have and so it drew me to drag because this was an art form where you got to make your own rules and really pick your narrative, which made me even more intrigued to do it for myself."
While doing choreography for local LA drag queens Jambalaya noted, "They encouraged me to try it [drag], and I entered a nightly competition at Revolver and won and then I did a 10-week competition at Revolver and won. So all the stars just kind of aligned. It just felt like I was doing something right with all of the talents and gifts I felt like I had."
BLADE: What sort of style were you drawing from in those early performances?  
JUNE JAMBALAYA: When I first started drag, my references were from the Latrice Royales and the Roxy Andrews. I looked at the queens before me that really put on high-energy, like high old school drag numbers and performances. But the more I got to experience who June was, her brand and you know my own artistry I started to really pull from my love for the modern woman and thinking about like, my mom and my sister and my aunts and how I was always inspired by women, especially minority women, because they were the strongest, most fearless, most stylish women that I got to encounter so I really drew a lot of those references into my drag. And then I also, you know, I call myself The Real Housewife of Drag because of my love for the franchise and how real women just sit there fully dressed and living their fantasy on television. That's sort of what this is for me.
BLADE: You're serious about the way you use fashion. Does that clash with camp elements of drag? 
JUNE: Yes I'm funny, but I don't consider myself a comedy queen. I think it's performance with looks, um, because I revealed myself in a Christopher John Rogers couture gown and then I added a train and airbrushed my name on there to make it, you know, it was fashion but then I made it camp and, you know, urban by airbrushing it—having my nails, have my name hang off… So I'm wearing these designer pieces that you typically don't see from someone; I'm a size 14, 16 and you haven't really seen a big girl pull out these type of designers this way and I think that's interesting. So my camp comes in my love for the visual… You'll see me inside a waterfall performing a song for a video. That's where I think my camp comes through, in my visual artistic side. But with my fashion, I really do try to show that plus-sized women and full-figure people love and respect fashion and there is room for us there, too.
BLADE: What is an LA club experience with you like, as opposed to what we're going to see on television?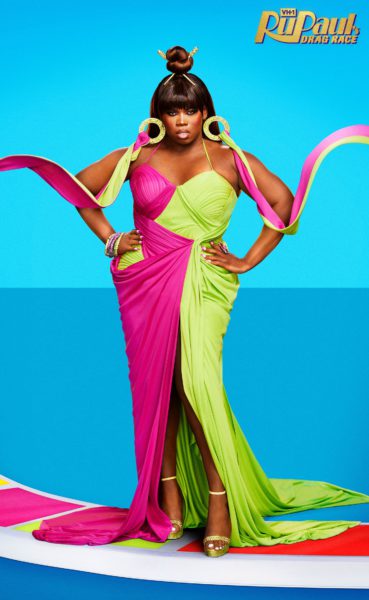 JUNE: I have always picked things that felt good to me, but I'm learning that I still have to pick numbers that people are going to enjoy. But when you come to a June Jambalaya performance, you want high energy. You know I'm gonna have backup dancers. So like me and my girls, we rehearse these numbers for weeks on end before the show. One of my biggest inspirations is Beyoncé. I've been to more concerts than I'd like to admit.
BLADE: Oh, there's no shame in that.
JUNE: (laughs) Seeing those shows, all the way down to the costumes and the choreography, all that time and effort that went into it—so I try my best, with the resources I have, to give people that live tour show experience.
BLADE: Your life will be different from the moment the show starts airing. What is the waiting experience like, and have you been given any helpful advice from other queens?
JUNE: So recently, I posted a Christmas video that took three months to film—and it's different now, because of the [Season 14] announcement, and people know the show is coming. So I get to hear from people from Brazil and Belize message me and tell me how much they enjoyed my video, and people who don't even celebrate Christmas, that these visuals and these packages of my art are reaching all over the world—it's blowing my mind to think about this time last year. I had maybe 2,000 followers and I just had dream and I was making videos and taking photos like crazy, and now it's [the buzz leading up to the show] unfolding before my eyes.
I've been fortunate enough to have conversations with Gigi Goode, Kandy Muse, and LaLa Ri. They have all been so extremely supportive. I think Gigi Goode gave me some of the best advice. She came to my "Showgirls" performance and she was like, "Do everything, every opportunity that comes to you. You're going to be tired but this is going to be the ride of your life—and everything you've dreamt of, you can literally do right now. So whatever is in your head, let it out."
BLADE: What advice would you give to those who are just starting out with their drag, and is having a formal background like yours helpful?
JUNE: I think it [education] definitely helped me, but I haven't been doing drag that long. I started April 2019… But I think when you find something you're passionate about you will do the work to further educate yourself on it, and I really do believe I did that. So my advice to anyone embarking on something or doing something they're passionate about is, pull from people who are doing it really, really well. I think one of the best things that I did, I watched Roxy Andrews. I studied with Aquaria [as I was preparing my audition tape]. I saw what the best of the best were doing, to prepare myself to meet that level of excellence. When you're in this high-pressure drag situation, and mind you, this was just a hobby for me. I had a full-time job. So I went from a part-time baby queen to now doing it full-time, 18-hour days. So it showed me there's still so much to be done, to be in drag all day, to go from doing an acting challenge to getting ready for a runway. It's so physically demanding, to be a full-time drag queen.
BLADE: So are you in better shape now than you were before?
JUNE: Well, we filmed it a while ago. I was in really good shape. Then I took a break and ate some food, enjoyed the holidays. Now it's kicking back in. You know, press [to do] and outfits need to fit (laughs).
BLADE: What do you hope to achieve, as a result of being on the show?
JUNE: I've never been to Fashion Week. I would love to experience that or walk and be a part of it, or be part of a beauty brand or something of that nature. But when it comes down to artistry, we have a whole Vegas residency with "RuPaul's Drag Race" now. I would love the opportunity for that—or the Werq the World Tour, to actually; Imagine if I got to take all of my visuals and put it on the stage… that's an artist's dream.
Follow June Jambalaya on Instagram/TikTok/Twitter: @junejambalaya.
To stay up-to-date on all things #DragRace Season 14, follow along on Instagram, Twitter, Facebook, YouTube and TikTok at @rupaulsdragrace.