Aretha's ups and downs: a posthumous appreciation
Soul legend transcended erratic chart stats, uneven musical output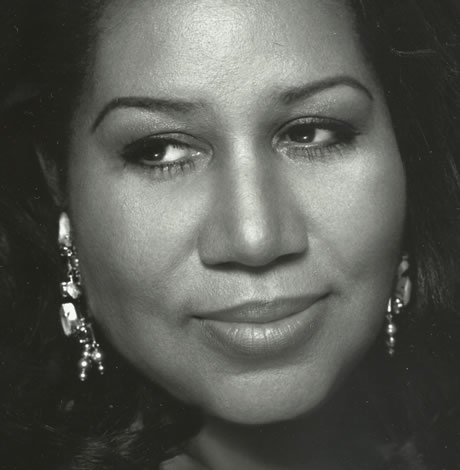 Aretha Franklin's career accomplishments were, of course, impressive — 18 competitive Grammys (only Beyonce with 22 and Alison Krauss with 27 have her beat among women), first woman inducted into the Rock & Roll Hall of Fame and a gravitas in the culture that meant when the U.S. wanted to put its best foot forward — Obama's inauguration, Pope Francis' stateside visit — Franklin was the go-to performer (oddly, those two performances were among her less memorable musically).
In a way, Franklin's accomplishments are a bit curious. She was more a singles-oriented artist, so her various albums (often cobbled together from various recording stints not necessarily recorded with any cohesive statement in mind) never went through the roof. When the 1985 title "30 Greatest Hits" reentered the Billboard chart last week at No. 7 upon news of her death, it was her highest-charting album since her landmark gospel masterpiece "Amazing Grace" made it to no. 7 way back in 1972.
There were also long stretches where Franklin went eons between albums and even when she did release them, they sometimes barely made blips on the charts. Beyonce is, of course, an arbitrary comparison in many ways — she and Franklin are of different eras — but a Beyonce album is always an event. All six of her studio albums have hit the top spot, while Franklin never once had a no. 1-selling album. During her hottest era upon first signing with Atlantic in the late '60s, the top spot proved evasive with 1967's "I Never Loved a Man" peaking at no. 2, "Aretha Arrives" at no. 5, "Lady Soul" at no. 2 and "Aretha Now" at no. 3.
Later releases sometimes tanked for decent records like "Through the Storm" (no. 55) and "What You See is What You Sweat" (no. 153), unthinkable numbers for a Beyonce or a Mariah Carey. Franklin was 47 when "Through the Storm" came out in spring, 1989. Carey was 45 when her last album, 2014's "Me. I Am Mariah …" made it to no. 3. For some hard-to-pinpoint reason, Franklin never developed the fiercely loyal fan base that ensures veteran acts top 10 album releases even decades after their heydays.
And although Franklin's overall Billboard Hot 100 chart heft is impressive — she held the women's record with 73 entries until Nicki Minaj broke it (mostly with a legion of "featured artist" cameos) last year — she only hit the no. 1 spot twice (with "Respect" and "I Knew You Were Waiting For Me," a George Michael duet) compared to Carey's 18 no. 1 Hot 100 hits, Rihanna's 13 and Madonna and the Supremes' 12 each. Franklin did rack up a bounty with 20 no. 1s on the R&B chart.
And Franklin — friendly with gay men but rarely outspoken about gay rights — had a relatively meager three platinum (1 million copies certified) albums in her whole career (two were for compilations) and just one certified double platinum album ("Amazing Grace"). She never had a monster-selling legendary album like a "Rumours" (Fleetwood Mac, 20x platinum), a "Come On Over" (Shania Twain, 20x platinum), or a "Jagged Little Pill" (Alanis Morissette, 16x platinum). And yet could you imagine Twain or Morissette being called upon to perform for the pope or a historical presidential inauguration? Hardly.
What I'm getting at is that despite an impressive track record in all the usual ways we measure music industry success, Franklin's stats are not quite what you'd think they would be considering her cultural impact.
There's no question about it — her output is uneven. Put any of her studio albums on at random and track for track, you're just as likely to encounter filler as grandeur. There are moments to enjoy on them all — all of which I own — but efforts like "Hey Now Hey," "You," "Sweet Passion," "Almighty Fire" and "La Diva" are erratic. "A Rose is Still a Rose" (1998) was her last great album although 2003's "So Damn Happy" is underrated and quite good. Later efforts like "This Christmas Aretha" (2008) and "A Woman Falling Out of Love" (2011) are almost painfully bad despite glimmers of magic.
So what gives exactly? In some ways I feel Franklin was underrated; in other ways I think it's remarkable what she managed to achieve considering how up and down her overall quality — admittedly a subjective assessment — was. Franklin, especially in later years, did things her way. She would never have handed over a project to an outside producer the way, say, Loretta Lynn did with her classic "Van Lear Rose" album that Jack White produced in 2004 or the way Johnny Cash did with his American Recordings series with Rick Rubin which gave him a nice victory lap in his final years. Impresario Clive Davis held some sway with Franklin — we can largely thank him for Franklin's final studio effort, 2014's solid "Aretha Franklin Sings the Great Diva Classics," but only to a point. Even some of the '80s work they collaborated on like "Jump To It" (1982) and "Get it Right" (1983) (both of which Luther Vandross produced) are hit and miss.
But while Franklin's choice of material was often uneven, her interpretive abilities were nearly peerless. She knew how to unfurl her trademark improvised melismas with a finesse that never sounded overwrought as it often does in lesser hands (I've heard singers whoop and dip so recklessly they end up in different keys than they began). Were a lesser singer (and many have) to have taken the luxuries of tempo and pacing Franklin did on the title cut of her "Amazing Grace" album, for example, for most, it would sound ridiculously self-indulgent and extreme.
"Would you just sing the damn song already," as a friend of mine used to say about such musical excesses. It's just a "thing" in the black gospel tradition, though. A singer I used to work with at the Blade — we'd sometimes goof off watching YouTube clips when we should have been working — would say of this approach, she took a common song and "made it her own," which is exactly what Franklin does with expert pacing, theatrics and phrasing.
Many of the obits this week have erroneously referred to her as a mezzo soprano, a tessitura usually associated with opera (Franklin, of course, did sing opera a bit later in her career, but always in a very "Aretha" style; she didn't possess anything like a Leontyne Price-type voice, nor did she pretend she did). Franklin's range, even in the '60s-'70s was never stratospheric (Patti LaBelle has higher notes at her disposal, for example) but Franklin's interpretive abilities were so solid, you never really thought much about what her range exactly was. After she quit smoking in the early '90s, her range expanded noticeably. Just think of the big finale number of "Natural Woman" from the first VH1 "Divas" show back in 1998. Who was caterwauling (Celine) and who was holding court (Aretha)? And who was relegated to the sidelines (pretty much everyone else)?
I was lucky to have seen Franklin live in concert eight times over 20 years, all but once in the D.C. area. I tried to go every time she was in town and saw her many times at Wolf Trap, at Constitution Hall and other venues. Her shows — like her studio albums — could be everything from head scratching to transcendent. I kept going back because there was never any doubt, even in her later years, that I was in the presence of greatness. As another friend of mine likes to say, Aretha takes your ass to church. Of course, it was always fun to hear "Chain of Fools," "Respect" and "Don't Play That Song," but the moments I enjoyed most were the gospel numbers like "Old Landmark," "Amazing Grace" or sometimes not even a song, just an extended, black church-style gospel vamp in which Sister 'Ree would give her testimony.
In recent years it was often a riff on how she'd been supposedly healed from her mystery 2010 illness. Perhaps the pancreatic cancer that ultimately killed her had been in remission for a time. Her pal Stevie Wonder said this week she'd battled it for more than a decade. That it eventually did her in does nothing to sully those cherished concert memories however. Franklin's testifying transcended creed or denomination. She sort of reminded you that hope — even if you feel life is random — is still a commodity in the world, God is still there at work. "Just wait on him," she used to say.
Franklin was preceded in death by her sisters Erma (who died at age 64 in 2002), Carolyn (who died at age 43 in 1988) and brother Cecil (who died at 49 in 1989). We're lucky that Aretha, the one Jesse Jackson famously said "wears the coat of many colors" on her 1987 live gospel album "One Lord, One Faith, One Baptism," was with us as long as she was. As a journalist, I hate it when people say such-and-such defied words. I make my living with words, so I tend to think there's a way to say just about anything. However with Aretha's music — both live and on recording — I would say it touched me in a way that does somehow defy language, emotion and logic. That was her brilliance.
The Blade's Joey DiGuglielmo has written extensively about Aretha Franklin including a review of her last album, a 2014 concert review and critique of David Ritz's notorious biography and a 2012 interview with Franklin scholar Anthony Heilbut. 
The death of Irene Cara and the broken promise
Her final professional projects were gifts to other women musicians of color- but her voice inspired my gay generation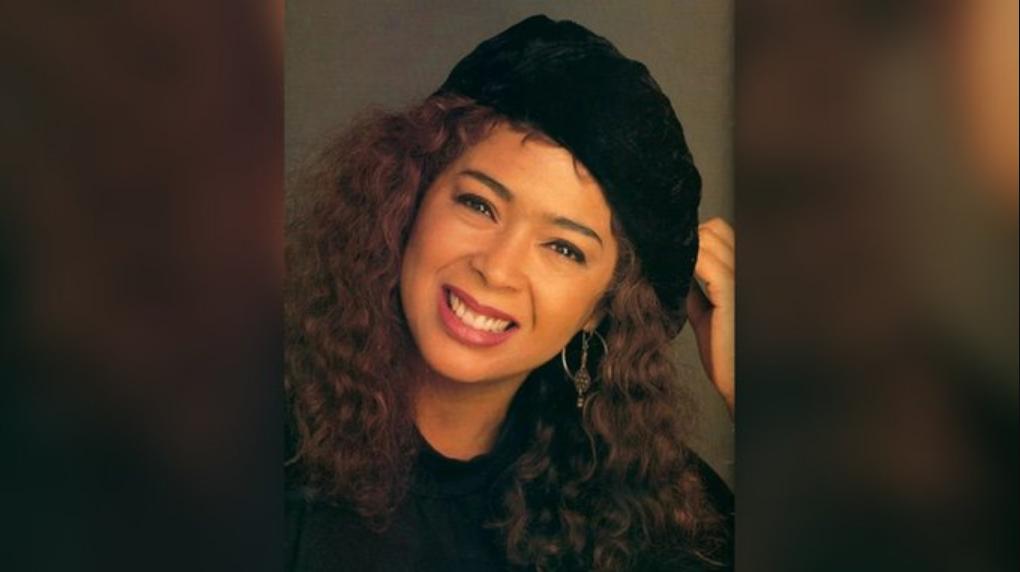 HOLLYWOOD – As I walked down the dark alley towards the glowing light, the opening bridge of the song called to me. "Baby, look at me and tell me what you see, You ain't seen the best of me yet, Give me time, I'll make you forget all the rest, I got more in me…" 
The movie Fame had just come out and its anthem theme song was HOT. The glowing light that night was a gay disco, tucked away from heterosexual view, while gay bashers circled in trucks a few blocks away. That safe haven in the dark alley allowed me, a 20-year old youth, a path out of the closet in which I emotionally and sexually had residence. To me, the words of the song Fame, and its overwhelming delivery, was my inner drive and conviction that I could be me, and my own personal superstar.
The young woman delivering the song was barely an adult herself. Irene Cara had been a child performer and was now breaking into the fame she was singing about. She was "instantly" famous thanks to Fame. Amongst other accolades, she was nominated for a Best New Artist Grammy. The song itself won the Oscar that year.
The Grammy nomination put a public trapping on what we all knew: She was a star, and had all the makings to become a superstar, an icon.
For LGBTQ people, her work that year spoke to our souls and our optimism. As "Randy 503" shared on the Joe.My.God site, "I was a deeply closeted and lonely kid in my early 20s. Not lonely because I didn't have friends (had tons of them), but lonely because I refused to admit I was gay and kept away from all that. I saw the movie and was transfixed. Bought the album and played it all the time, especially her songs. Her voice was so strong, and so expressive, it really touched me."
Cara's second song in the movie also resonated with the gay audience. While Fame spoke to the sassy optimism of embracing our outstanding selves and taking the world by storm, Out Here On My Own spoke to the dark loneliness of the closet. "Sometimes I wonder where I've been, who I am, do I fit in… when I'm down and feeling blue, I close my eyes so I can be strong and be with you…I dry the tears I've never shown, Out here on my own."
Randy points out, "Out here on my own always left me in tears. It hit so close to home, and I could feel sadness on it. It's a great song sung by one of the best."
After the success of Fame, Cara ventured into a sitcom pilot and a freshman album, "Anyone Can See." Neither caught the world on fire, as apparently only some of us could actually "see" her real worth.
It was not long after however, where Cara's apparent life mission to deliver culture changing anthems, came calling again. She was recruited to help out with the new Flashdance movie, and to work with iconic gay producer Giorgio Moroder for its theme song. Cara was reportedly reluctant. She had already been criticized as a second tier Donna Summer with Fame, and was hesitant to get into that musical lane. Later she would work with John Farrar whom she credited as being responsible for ALL of Olivia Newton John's hits. It seems that her superstar aspirations were more to be Pop Princess than another Queen of Disco.
She did sign on board with Moroder and Flashdance, and made history. Her song Flashdance… What a Feeling went to #1 for six straight weeks. It affected American culture in style, attitude and substance. On Academy Awards night, Cara made history again. (She had already made history in a minor way a few years before as the first person to ever perform two nominated songs in one evening.) This time, she became the second African American woman to win an Oscar – the first being Gone With the Wind's Hattie McDaniels.
Cara was the first African American woman to ever win a non-acting Oscar ever.
The anthem Flashdance…What a Feeling spoke to LGBTQ audiences of the 80s, in a way that Fame had. "First when there's nothing but a slow glowing dream that your fear seems to hide deep inside your mind. All alone, I have cried silent tears full of pride in a world made of steel, made of stone, Well, I hear the music, close my eyes, feel the rhythm wrap around, take hold of my heart. What a feeling, being is believing I can have it all.."
Online, Joe.My.God reader BearlvrFl shared, "LUV the song "Out Here On My Own" I call "Flashdance: What A Feeling" my coming out song, popular on the dance floor very close to the time I finally came out at the age of 22. I could relate to "Take your passion/And make it happen." Super simple lyric, but it's timing was everything for me, having been closeted for so long."
This time, AIDS had brought a very dark cloud over the community, however. Its ravage was starting to take widespread hold. It made the line in the song "now I'm dancing for my life" even more poignant and relevant.
The darkness that was falling over the LGBT world was on a parallel track in Cara's own life. As she picked up Oscars and Grammys, there was a sadness in her eyes above the smile on her face. She shared later that the public glory was matched with a behind-the-scenes horror story. Her record company was keeping her from garnering any success from her accomplishments. Columnist Liz Smith stated in a 1993 piece that Cara earned only $183 in royalties.
Cara inspired women of her generation. Patti Piatt shared on Twitter, "I am from a generation of women who thought anything was possible because of Irene Cara. She gave us so much joy. We all danced to her songs, didn't matter if we could dance, we danced because she made us want to dance."
In spite of singing THE anthem of women empowerment, Cara became an example of a woman destroyed by the male dominated music industry. As she fought back for earnings due her, she became black-listed, and her trek to superstardom halted. They made her all but disappear. A decade later, she won, but by that time, the damage had been done.
Her final solo album subconsciously called out her professional demise with songs titled "Now That It's Over", "Get a Grip" and the ultimate defeatist title "Say Goodnight Irene."
"I know well enough this is going nowhere… Might as well say goodnight, Say Goodnight, Irene."
In the end, she seemed to find peace. Her final professional projects were gifts to other women musicians of color. She comfortably settled into what she called "semi-retirement" and her Florida home with a steady stream of funds from her hard-earned residuals.
The promise of becoming a superstar eluded her, but she busted the ceiling so it might not elude others. Painfully for fans, the promise from the song Fame, "I'm gonna live forever" also did not come true.
Let's instead, think of her making "it to heaven" and lighting "up the sky like a flame."
For those trying to find final meaning from her life, and the un-fulfilled promise of what could have been for her and for us, may do so in the words from her lesser-known anthem. Here we swap out a promise instead for The Dream:
"We can all be free, we hold the key, if we can see what we want to be. Life is never easy, you get no guarantees, why not give your all and see what you can find?"
And, yes.
Irene Cara, we will always remember your name.
The Dream
*************************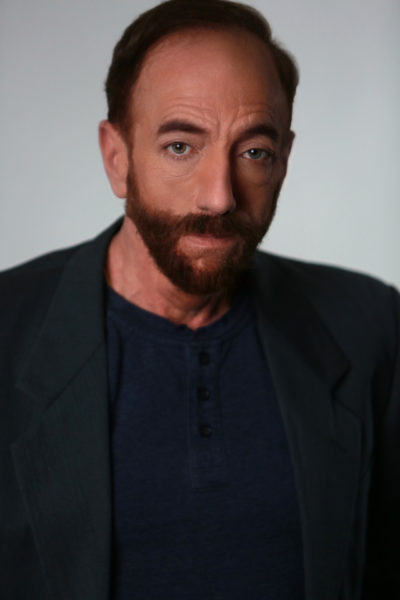 Rob Watson is the host of the popular Hollywood-based radio/podcast show RATED LGBT RADIO.
He is an established LGBTQ columnist and blogger having written for many top online publications including Parents Magazine, the Huffington Post, LGBTQ Nation, Gay Star News, the New Civil Rights Movement, and more.
He served as Executive Editor for The Good Man Project, has appeared on MSNBC and been quoted in Business Week and Forbes Magazine.
He is CEO of Watson Writes, a marketing communications agency, and can be reached at [email protected] .