23 years of Billy Masters
Aretha contrarian, sex in the rectory, Armie, P-town and David Drake's junk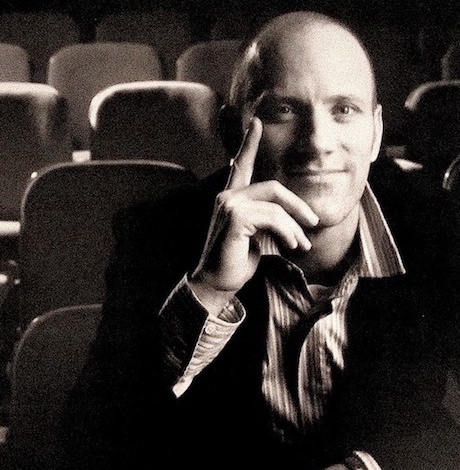 "All of my best friends are gay.  I support the community.  I love the community.  They love me.  That has nothing to do with this." — Kim Kardashian speaks out about possibly accusing Tyson Beckford of being gay after he criticized a photo of her booty.  Yes, it's as ridiculous as it sounds.

Nobody ever questioned Aretha Franklin's talent — certainly in its prime, it was beyond reproach.  But one rarely heard of a fun-loving Aretha who loved people.  She wasn't that kinda diva.  It takes a special skill to come off badly in your own autobiography, but Auntie Ree did it in "Aretha: From These Roots." 

As with everything, she lived on her own terms.  PETA didn't like that she wore furs?  She started wearing them onstage.  People criticized her weight?  She wore dresses with spaghetti straps (which must have been made of airplane wire).  A personal shopper informed her that purple was the only color that didn't suit her?  She showed up at the next concert in purple.  People gossiped about her skipping Whitney's funeral?  She sent a largely incoherent and endless fax to the press saying nothing that defended herself and fueled a feud with Dionne.  She was always Aretha — spaghetti-strap, fur-wearing, purple, petty Aretha.  But when she strolled onstage and plopped her purse on the piano (she reportedly didn't trust anyone backstage), it was magic.  The queen is dead — long live the queen.

Did you hear about the latest church sex scandal? 

For several years, the Pennsylvania Attorney General has been investigating six Catholic Church dioceses in the state.  According to the 900-page court document, over 300 priests have been accused of sexually assaulting and grooming children in their parishes. The ringleaders are alleged to have been a "gang of four priests" who worked together.  The report claims that when a priest found a boy he felt was, um, "compliant," he would give him a gold cross to wear around his neck.  "The crosses were markings of which boys had been groomed for abuse," says Attorney General Josh Shapiro.  "One boy was forced to stand on a bed in a rectory, strip naked, and pose as Christ on the cross for the priests."  If I've said it once, I've said it a million times — nothing good happens in the rectory.

As you probably know, churches are non-profit organizations and are typically granted tax-exempt status from the Internal Revenue Service.  Last week, the IRS granted such an exemption to a new church called the Pussy Church of Modern Witchcraft!  The group claims that they "come together to form a congregation of adherents to our female born, lesbian-feminist-based religion beliefs and traditions."

That all sounds fine and dandy, but the group that formed this "church" is the Transgender Exclusionary Radical Feminists!  And it's exactly what you think it is — and kudos to them for not trying to hide their bigotry.  "Males are not permitted to participate, regardless of how they identify."  This sounds like it could be a plot point on the new "Charmed" series — coming soon to The CW.

The good news — Disney's first openly gay character appears in the upcoming live-action film, "The Jungle Cruise." The bad news — the guy playing the gay character is straight.  The upshot — people are pissed.  Because apparently acting is no longer "acting."  Only Jews can play Jews, lesbians can play lesbians, etc.  It was not long ago that gay actors bemoaned the opportunities to play straight parts.  "I'm an actor – I can play any role," they'd say in frustration.  I do hope they all remember this when the only roles available to them are the gay best friend.

Armie Hammer is appearing in the Broadway play "Straight White Men" alongside trans performer Kate Bornstein.  At one of the preview performances, Kate began the play with the opening line — "Good evening ladies, gentlemen, and the rest of us."  Well, this was too much for one woman in the audience, who exclaimed, "You're not welcome here!"  It is reported that the woman and her husband frequently interrupted the play by booing. 

Armie later tweeted, "To the woman in our audience who felt it was appropriate to yell, 'You're not welcome here!' at Kate Bornstein, our beloved friend, co-worker, and now family member…feel free never to come back." 

This led to another audience member tweeting back that she sat behind the woman and her husband.  Armie asked for the specific seat number, which the lady provided.  It still begs the question — if audience members are being disruptive, why aren't they dealt with by the theater right then and there?

Last week was the 40th annual Carnival celebration in Provincetown. 

To commemorate the event, they had 40 Grand marshals.  One of the honorees was the beloved Bruce Vilanch, which was fortuitous since he happened to be in town to perform two shows at The Crown & Anchor.  We recently did a Queery Q&A with Vilanch for the Los Angeles Blade, which you can read online.

Another honoree was David Drake, the new artistic director of the Provincetown Theater.  He also directed and stars in the theater company's current offering, Terrence McNally's "Love! Valour! Compassion!,"which runs through August 30th.  If you don't know the play, the entire cast is nude at various points.  As luck would have it, some footage from the show has fallen into our hot little hands.  If I'm not mistaken, this will provide the first public viewing of the fabled Drake Dick.  And it's just as big as you heard, as you'll see on BillyMasters.com.

When we're showcasing Drake's snake, it's definitely time to end yet another column.  But we do have one more important thing to say — Happy Anniversary to ME!  Yes, way, WAY back in August of 1995, I was cajoled into writing my first column.  And now, 23 years later, week in and week out, we're still here.  As they used to say in those ads that no longer run on television, "You've come a long way, baby!"  In fact, we've come all the way to our own website -— BillyMasters.com — the site where you'll be coming before too long.  If you want to send me a question (or an anniversary greeting) you can write to [email protected] and I promise to get back to you before I celebrate my Silver Jubilee!  Until next time, remember, one man's filth is another man's bible.
AIDS @40- "It's a Sin": Drama at the beginning of the AIDS crisis
The show, which features a largely LGBTQ cast, shines a light on a dark chapter that's been fading from memory.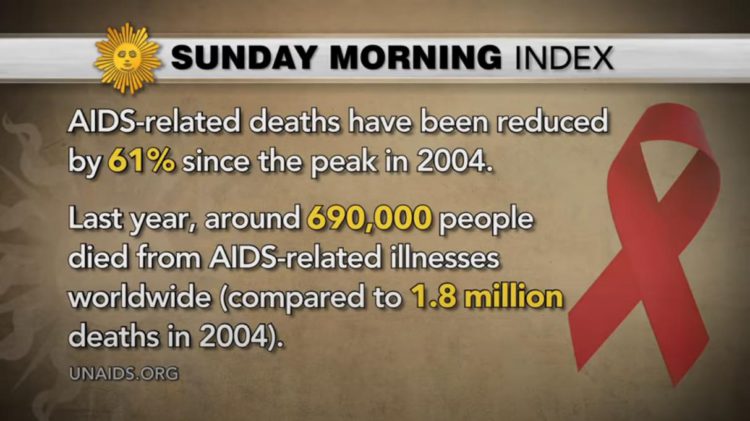 LONDON – CBS Sunday Morning reports on the acclaimed HBO Max series, "It's a Sin." Produced by the originator of the hit British series 'Queer As Folks,' "It's a Sin" tells the story of a group of gay men and their friends who live and love in London in the early 1980s, at the beginning of the HIV/AIDS crisis.
The show, which features a largely LGBTQ cast, shines a light on a dark chapter that's been fading from memory. CBS Correspondent Imtiaz Tyab talks with the show's producer-writer, Russell T. Davies, and with two of its stars: Neil Patrick Harris and Lydia West.
Digital platform joins with It Gets Better for Pride-themed content
The online world can be a scary place, and it can still be difficult to "find your people" there without a little help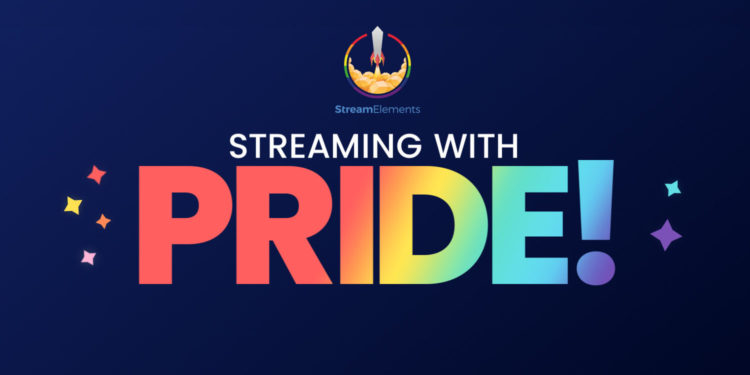 LOS ANGELES – The age of online communication has made it easier for LGBTQ+ people to connect with their community than ever before. This is especially valuable for young people, who don't feel safe being out in their real-life environment, or who are isolated, whether by geography or prevailing social attitudes, from larger LGBTQ+ populations. Yet the online world, just like the real one, can be a scary place, and it can still be difficult to "find your people" there without a little help.
That's why StreamElements, a platform which powers over 1.1 million digital content creators across Twitch, YouTube Live, and Facebook Gaming, is stepping up to provide assistance. The company is partnering with the It Gets Better Project for a new campaign that aims to help create safer and more inclusive LGBTQ spaces online, providing support for the community during Pride Month and beyond.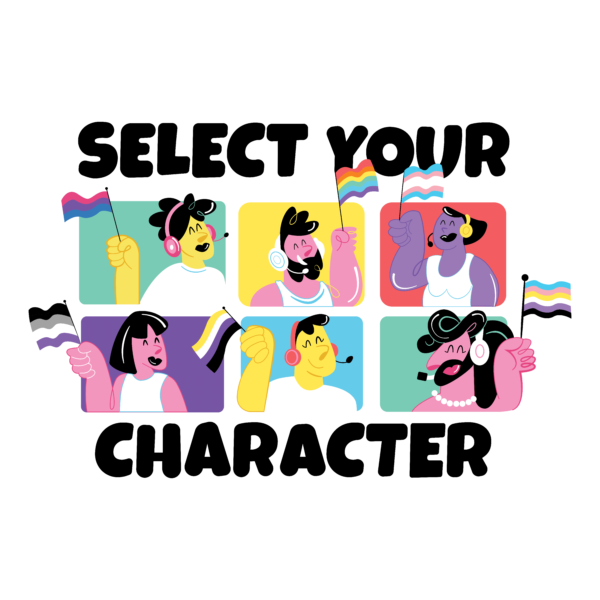 As part of the campaign, StreamElements is:
Donating $25,000 to the It Gets Better Project and 100% of the proceeds from Prime-themed merchandise. It Gets Better, of course, is a nonprofit organization that leverages the power of media to reach and provide critical support and hope to LGBTQ+ young people around the world.
Collaborating with and commissioning graphics from LGBTQ+ artists Jaime Hayde and Andrea Marroquín, which will be used on special merchandise items for charity and shared with the broader streaming community for use in their individual merch stores.
Creating special overlays and alerts that feature the Pride-themed art for livestreamers to use on their channels. This "SuperTheme" can be used at various stages of a livestreamed broadcast and incorporates art from Hayde.
Spotlighting LGBTQ+ creators throughout the month via its social media channels, highlighting their work and including videos where they will share their journey and comment on what Pride means to them.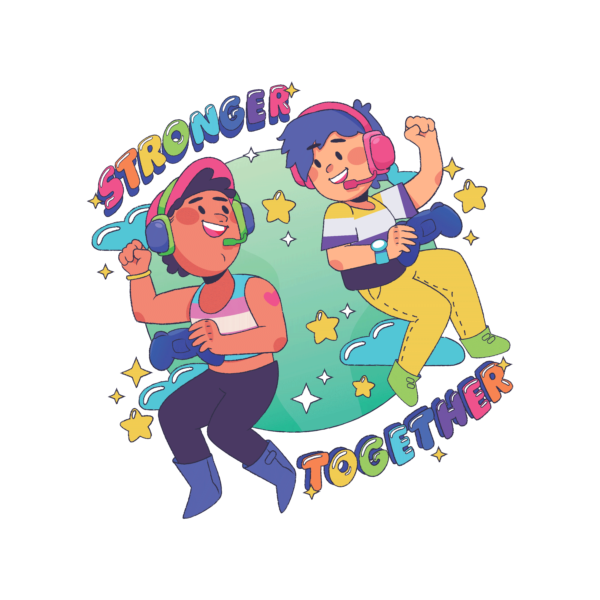 The initiative was spearheaded Sean Horvath, CRO of StreamElements and a proud member of the LGBTQ+ community, who says, "Pride has always been an important part of my life. Seeing StreamElements partner with LGBTQ+ content creators and the highly impactful Its Gets Better Project to drive social change is a significant milestone, especially for myself and many other members of our staff who are part of the community we're celebrating. Our goal with this campaign is to not only shine a light on all the amazing things Pride represents, but to continue our previous commitment to supporting diversity by ensuring the efforts we put forward are prominent year-round."
You can find out more at the StreamElements website.
Out track star heads to Tokyo as video of her hugging her Gran goes viral
Her moment of victory and celebration with her Gran was caught on video and later shared thousands of times on Twitter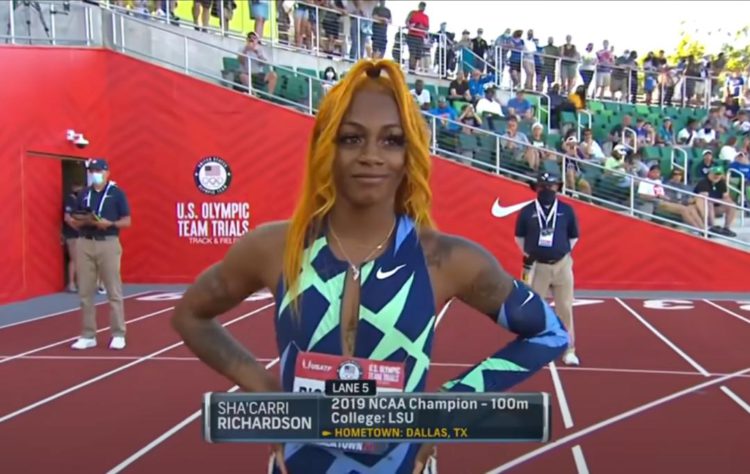 EUGENE, Or. – A 21-year-old out female sprinter is headed to the summer Olympic games in Tokyo after winning the 100-meter heat and securing a coveted spot as part of the U.S. women's team in the Olympic trials that were held at the newly renovated Hayward Field at the University of Oregon in Eugene this past weekend.
Sha'Carri Richardson, a former Louisiana State University (LSU) sprinter put on an amazing run, afterwards telling NBC News Sports that her biological mother died just a week before the qualifying Olympic trials. Richardson, who celebrated her win by running up the Hayward Field stairs to hug her grandmother, says that family means everything.
"My family has kept me grounded," Richardson said. "This year has been crazy for me. Going from just last week losing my biological mother passed away and still choosing to pursue my dream, still coming out here and still trying to make the family that I still have on this earth proud."
Her moment of victory and celebration with her Gran was caught on video and later shared thousands of times on Twitter including by Deputy White House Press Secretary Karine Jean-Pierre.
There's nothing like the love of a grandmother. Beautiful ❤️

21 year old Sha'Carri Richardson embraces her grandmother after qualifying for her first Olympic Games.
pic.twitter.com/Rf65ZiTmx4

— Karine Jean-Pierre (@K_JeanPierre) June 22, 2021
The sprinter also took time to thank her girlfriend who she had said inspires her, and also picked out her hair color. "My girlfriend actually picked my [hair] color," Richardson said. "She said it like spoke to her, the fact that it was just so loud and vibrant, and that's who I am."
WATCH: