McCain's gay Q&A
In 2008, he became only GOP prez nominee to grant LGBT interview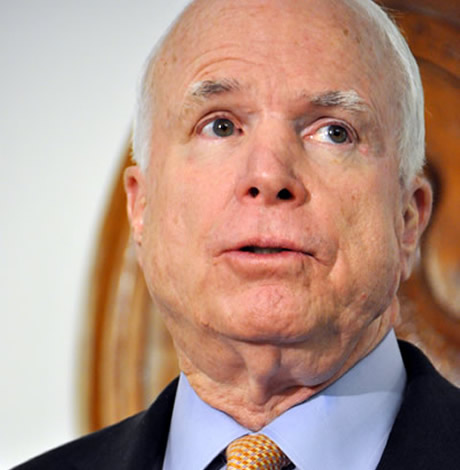 Editor's note: In October 2008, Sen. John McCain became the first and still only Republican presidential nominee to grant an interview to the LGBT press. This story was published Friday, Oct. 3, 2008. We are working to recover the full interview from our archive and will update this post with the full Q&A as soon as possible.
Republican presidential nominee Sen. John McCain (R-Ariz.) told the Blade in an exclusive written interview this week that he appreciates the Log Cabin Republicans' decision to endorse him, and he hopes "gay and lesbian Americans will give full consideration to supporting me."
McCain's decision to answer questions submitted to him in writing marks the first known time a Republican presidential nominee has agreed to an interview with a gay publication.
McCain reiterated his long-held position that he would leave it up to military leaders to decide whether the "Don't Ask, Don't Tell" law should be retained or repealed. But he suggested that he would support a "review" of the policy.
Washington Blade: What personal experiences or friendships in your life have shaped how you view gay issues?
John McCain: I have known former Congressman Jim Kolbe for 25 years. We first ran for Congress in Arizona the same year — in 1982. We served together starting in 1985. He's a great American who spent two decades serving his country in Congress. Like me, he also served in Vietnam so we have a special kinship. When he came out in 1996, there was no question that I would stand by him. He's a friend and a patriot and has been an admirable public servant, and a good example of why someone's sexuality should not be relevant in public life.
I have also known former Tempe Mayor [Neil] Giuliano for many years. He headed Mayors for McCain in our 2000 campaign. I stood by him when there was an effort to recall him in 2001, led by people who objected to him being an openly gay public official. He was a hard-working public servant and someone I have great respect for.
Blade: Do you have any role models who are openly gay, lesbian, bisexual or transgender?
McCain: I had the humbling experience of speaking at Mark Bingham's funeral after the attacks on Sept. 11. Mark had supported me during the 2000 campaign. Unfortunately, I barely knew him, but our country learned about him after 9-11. He was one of the heroes on 9-11 who tried to retake control of United Flight 93. His efforts along with the other brave patriots could have saved hundreds of lives. I honor and respect Mark.  Memories of his sacrifice and the other victims from 9-11 motivate me every day to make sure we keep our nation safe from the terrorists who want to attack our way of life because freedom is a threat to their message of hate.
Here's what I said during his eulogy:
I love my country, and I take pride in serving her. But I cannot say that I love her more or as well as Mark Bingham did, or the other heroes on United Flight 93 who gave their lives to prevent our enemies from inflicting an even greater injury on our country. It has been my fate to witness great courage and sacrifice for America's sake, but none greater than the selfless sacrifice of Mark Bingham and those good men who grasped the gravity of the moment, understood the threat, and decided to fight back at the cost of their lives.
(The full eulogy is available at tampabaycoalition.com/files/0921McCainPR.htm)
Blade: Would you decline to nominate a qualified Supreme Court justice, cabinet member or other appointed position just because the person is openly gay?
McCain: I have always hired the most qualified and competent people — regardless of their political party, race, gender, religion or sexual orientation.
Blade: Would you decline to nominate a qualified Supreme Court justice or cabinet member who had a history of anti-gay rulings?
McCain: I will nominate judges who interpret the Constitution, not judges who legislate from the bench. Legislators pass laws; judges interpret them. Unfortunately, too many judges have become confused [about] their role.
Blade: President Bush has been praised for his AIDS relief efforts in Africa, but many domestic AIDS service providers say the U.S. focus on the epidemic abroad ignores growing infection rates here at home. How would your AIDS policies differ from President Bush? And would you put a greater focus on the domestic problem?
McCain: I'm proud to have supported President Bush's efforts to address the international AIDS crisis. History will remember him for the PEPFAR program, which has saved millions of lives. We've made progress on the domestic front too, but not enough. I am committed to supporting the development of a National AIDS Strategy. Countries receiving PEPFAR aid are required to develop a national plan; but we don't have one in our country.
It's important to settle on a national strategy — with input from state, local and federal government officials; along with the private sector, doctors, drug companies and AIDS advocates. Let's roll up our sleeves and put together a National AIDS Strategy for more effectively addressing the domestic challenges.
Recent CDC statistics show that gay men continue to be strongly impacted by the disease, and the disease is disproportionately affecting people of color. Our prevention and treatment efforts must be improved to address these challenges.
Blade: Important gay rights legislation unrelated to marriage has been stalled in Congress for some time. You have a reputation for having challenged your party in the past. Would you work with Congress to pass or deal with any of the following: ENDA, the hate crimes bill, repeal of "Don't Ask, Don't Tell?"
McCain: I promise to give full consideration to any legislation that reaches my desk. On "Don't Ask, Don't Tell," I'm going to defer to our military commanders. So far they have told me it's working. I'm willing to have the policy reviewed to make sure that's the case, but at the end of the day, I'm going to rely on the commanders who will be impacted by a change in the law.
Blade: Will you support the Employment Non-Discrimination Act if elected president?
McCain: Gay and lesbian people should not face discrimination in the workplace. I've always practiced that in my hiring. I select the best people, regardless of their sexual orientation. I support the concept of non-discrimination in hiring for gay and lesbian people.
However, we need to make sure legislation doesn't lead to a flood of frivolous lawsuits or infringe on religious institutions. What I can say now is I will give careful consideration to any legislation that reaches my desk, and confer with Congress before making decisions.
Blade: Would you resume the practice started by President Clinton but discontinued by President Bush of creating a high-level White House staff position serving … CHECK BACK LATER FOR THE REST OF THE INTERVIEW.
DeSantis targets Orlando non-profit over holiday drag show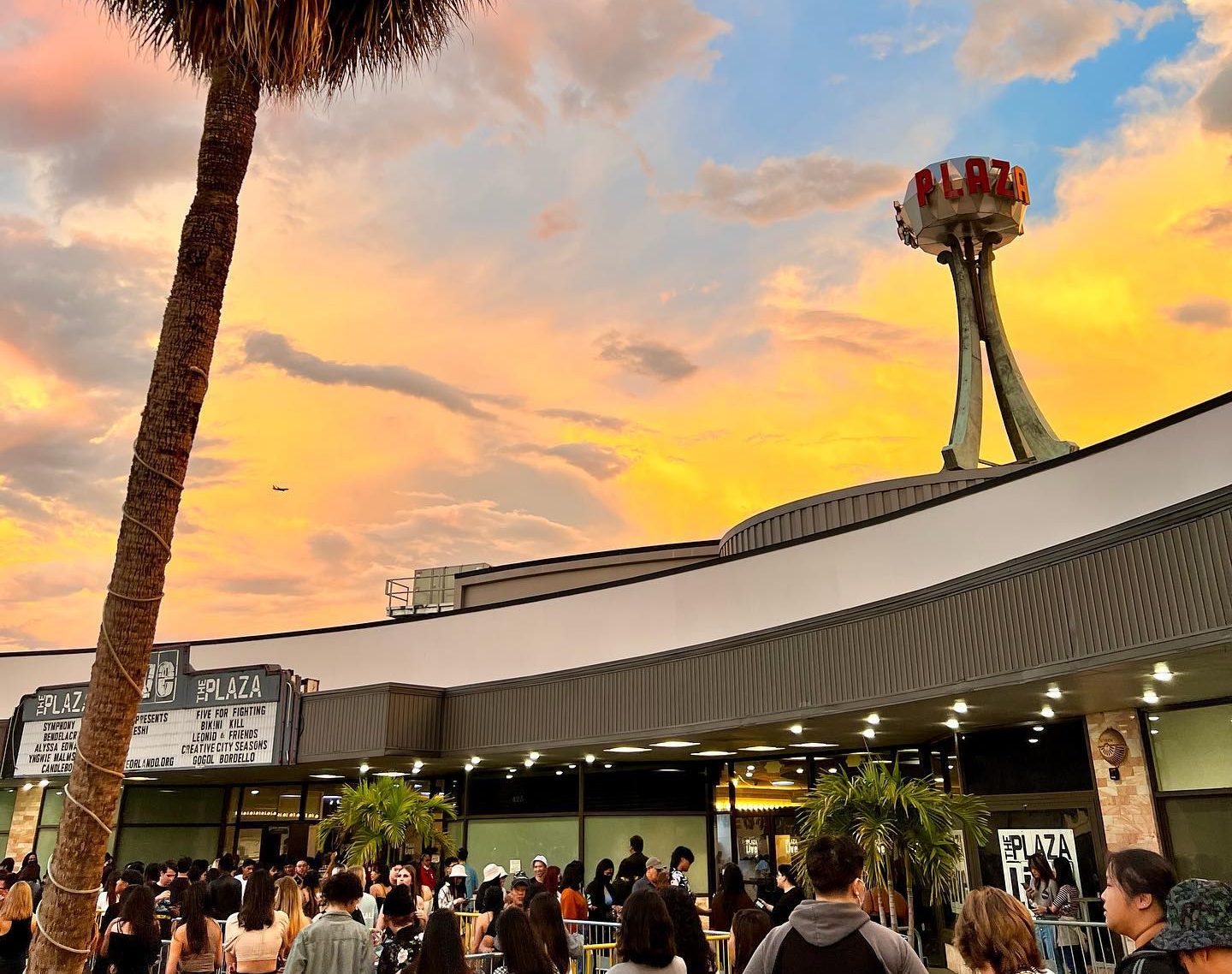 ORLANDO – Florida's Republican Governor Ron DeSantis escalated his war on the state's LGBTQ+ community ordering a state agency to launch a complaint against a Orlando non-profit over a drag holiday event it hosted in which children under age 18 were allowed to attend.
The state's Division of Alcoholic Beverages and Tobacco under the Department of Business and Professional Regulation filed the complaint on Friday against the Orlando Philharmonic Plaza Foundation alleging the foundation violated Florida law in allowing for a person to "commit lewd or lascivious exhibition" in the presence of an individual who is less than 16 years old. 
"A Drag Queen Christmas" was hosted by the foundation on Dec. 28 and during the performance sold alcoholic drinks at its Plaza Live venue. In the complaint, the agency states that the foundation used "Christmas-themed promotional materials" that did not give advance notice of the "sexually explicit nature" of the show's contents.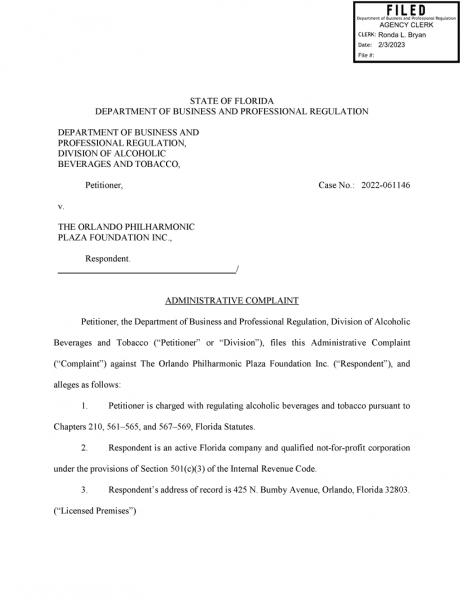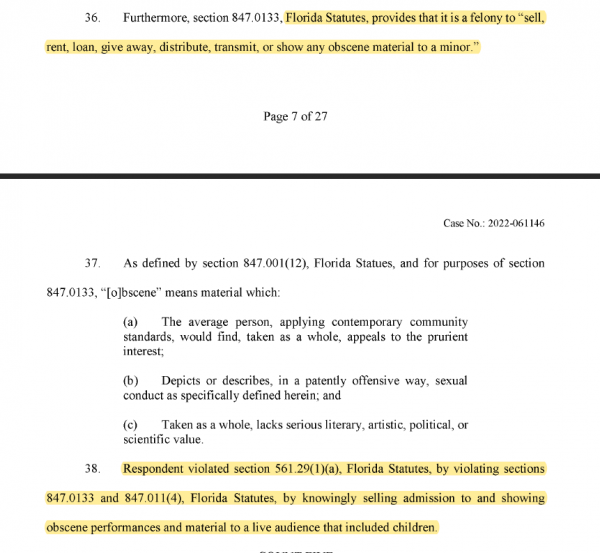 The complaint also states that the division sent the foundation a letter ahead of the show saying "sexually explicit drag show performances constitute public nuisances, lewd activity, and disorderly conduct when minors are in attendance" and the foundation's license could be subject to penalties if it did not ensure minors could not attend the event.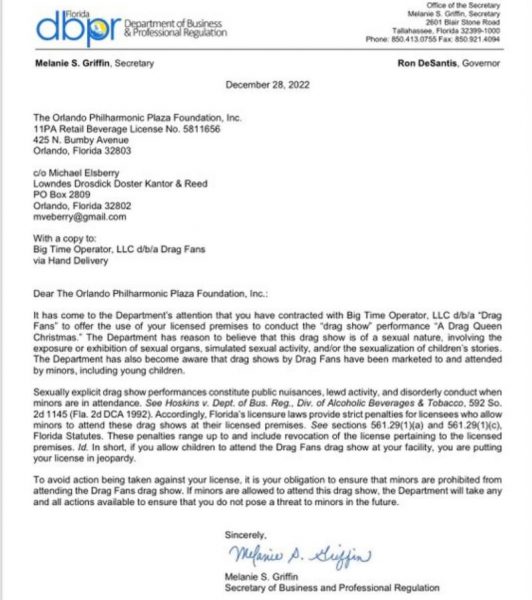 In its capacity as a regulator of alcohol, the division attempting to revoke the foundation's liquor license for six alleged counts of violating Florida statutes. 
When asked about the move by the DeSantis administration targeting the non-profit, Bryan D. Griffin, the spokesman for DeSantis said "Governor DeSantis stands to protect the innocence of children, and the governor always follows through when he says he will do something."
Orlando Weekly writer Matthew Moyer noted that The Plaza Live — besides serving as the performing home base of the Orlando Philharmonic — hosts a robust slate of touring bands, comedians, YouTubers and, yes, drag performers.
State Rep. Anna Eskamani released a statement to Orlando Weekly late Friday afternoon, condemning the state's actions in no uncertain terms. "Governor Ron DeSantis' culture wars are destroying people's jobs and livelihoods. The very notion of shutting down a small business over a drag show is insane and extreme," said Eskamani. "In the United States we do not allow the government to determine what we can read, see or hear or who we can gather with. Targeting drag performances limits everyone's freedom of speech and is all a part of the Governor's sick anti-LGBTQ+ agenda."
This is about dehumanizing LGBTQ people and targeting them for retribution by the state by portraying LGBTQ people as abberant and deviant. It's absolutely disgusting and should not be tolerated.

— Alejandra Caraballo (@Esqueer_) February 3, 2023
DeSantis previously filed a complaint against a popular restaurant and pub in the Miami's Wynwood neighborhood in July, alleging that it violated a public decency law in allowing children to attend a drag show.
The R house, is a unique casual fine dining establishment and lounge with an integrated gallery right in the heart of the vibrant Miami-Wynwood arts district named for Rocco Carulli, the executive chef as well as creator of the restaurant. The R House identifies itself on its Facebook page as "the proud home of South Florida's most popular weekend drag brunches! Make some time to check us out and experience R House."
The complaint was filed by the Department of Business and Professional Regulation on asking that the R House restaurant is a declared a public nuisance and has its liquor license revoked. 
According to the South Florida Sun Sentinel, the complaint was issued after a video of a recent performance at the bar's drag brunch went viral. A topless drag queen wearing lingerie stuffed with money can be seen in the video attempting to dance with a young girl, who the DPBR estimates is "between three and five years old." Twitter account "Libs of Tik Tok" originally found the footage on Tik Tok, posted by a user who wrote, "Children belong at drag shows!!!! Children deserve to see fun & expression & freedom."
The department cited multiple incidents of inappropriate drag performances with kids in the audience, including one in which a child "between the ages of ten and twelve" was "seen recoiling and turning away in her seat as a Brunch performer climbed on the back of the child's bench, squatted, and gyrated a couple of feet above the child's head."