August 25, 2018 at 2:25 pm PDT | by Karen Ocamb
'Remembering Nicole' on Women's Equality Day
Sunday, Aug. 26, is Women's Equality Day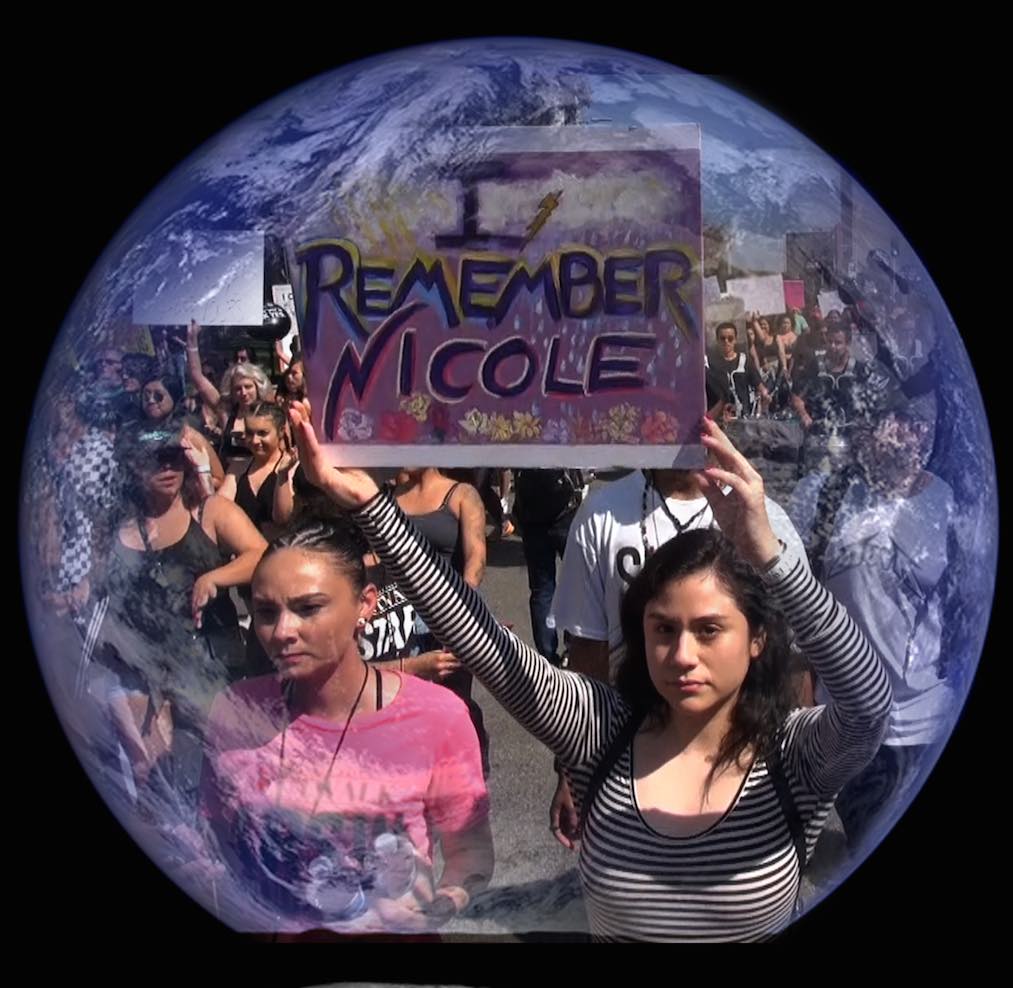 , a day when Americans recognize the adoption of the 19th Amendment to the U.S. Constitution in 1920 giving women the right to vote. It was a hard-won victory, with women like Susan B. Anthony leading the suffragette movement, which started in 1888 with a proposed Constitutional Amendment to grant the right to vote and hold office to women spinsters and widows.
Despite the great strides made over the past century toward full equality for women, there is still much work to be done, underscored by the Women's March after Donald Trump's election—with a Washington DC crowd larger than his Inauguration. As evidence emerges that presidential candidate Hillary Clinton—winner of the popular vote in 2016—may remain underrepresented in politics and almost all other career fields with salaries still less than men for the same job—and constitutional reproductive rights are under increasing threat, making the "women's vote" even more important in the November midterm elections.
The City of West Hollywood is holding its free annual commemoration of Women's Equality Day from 2:00-5:30pm in Council Chambers at West Hollywood Park. They will be screening the documentary Seeing Allred, about the work of civil rights attorney Gloria Allred, followed by a panel discussion with guest speakers. (RSVP to (323) 848-6823 or whwomensequalityday2018.eventbrite.com)
As Allred fans know, she is currently representing a number of #MeToo movement survivors of sexual harassment and abuse. Also depicted in the film is her representation of Brown Family and specifically, Denise Brown, sister of Nicole Brown Simpson, victim of domestic violence at the hands of her then-husband, OJ Simpson. Though Simpson was not convicted of her murder and the murder of Nicole's friend Ron Goldman in the criminal trial, he was found "responsible" for their deaths in a subsequent civil trial.
"Things are really bad between OJ and I, and he's going to kill me, and he's going to get away with it," Kris Jenner, matriarch of the Kardashian clan, told Dateline NBC in 2014 about what her friend Nicole Brown Simpson said just weeks before she was murdered. "She knew exactly what was going to happen to her."
Just as the AIDS death of matinee idol Rock Hudson shocked the world into an awareness of HIV/AIDS, the murder of Nicole Brown Simpson, the Westside beauty who seemed to live a charmed life, shocked America into an awareness of domestic violence, a crisis among same-sex couples, as well as straight couples.
"At that point in time, we were still struggling to get people to understand what domestic violence was," Rita Smith, who has been the Executive Director of the National Coalition Against Domestic Violence since just before the 1994 murders, told Time Magazine. "And now that term, domestic violence, is something that most people understand. It's not something that was universally known prior to those murders."
But just like Rock Hudson, Nicole Brown Simpson is in danger of being lost to history. Emmy-award winning filmmaker Renee Sotile and Mary Jo Godges are determined to not let that happen. They have produced a strong 4-minute music video—"I Remember Nicole"—which will have its official premier at the WeHo Women's Equality Day on Sunday. The original song features American Idol performer Hollie Cavanagh and Melodye Perry (niece of music legend Darlene Love).
"The song was inspired by Nicole Brown Simpson," says Sotile. "Her name is a metaphor for domestic violence and 2019 marks the 25th anniversary of Nicole's death. She was murdered just 7 miles west of West Hollywood."
The mission of the music video, Sotile says, is "to empower women, to give hope, to raise awareness on intimate partner violence. 'I Remember Nicole' is a CALL to ACTION through song."
Follow "I Remember Nicole" on Facebook.