LGBT advocates optimistic about remaining bills in California Legislature
Legislative session ends Friday with lots of bills on deck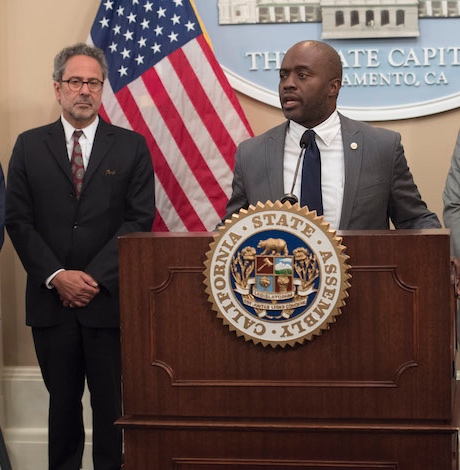 With days remaining before the conclusion of California's legislative session on Friday, August 31, the fate of at least 12 measures that concern the state's LGBT community remains uncertain. Advocates are hopeful, though, that a string of recent victories will signal favorable outcomes. 
Equality California, along with other national and statewide LGBT groups, is encouraged by the success of several of the bills the organization has sponsored, two of which were signed into law over the past few months. At the same time, however, the well-funded opposition from the Christian Right, which enjoys close ties with the Trump-Pence Administration, has marshaled considerable resources in hopes of defeating pro-LGBT measures in California.  
Among the most-watched pieces of legislation under consideration is California Assembly Bill 2943 by Assemblymember and Legislative LGBT Caucus Chair Evan Low, which would render the sale or advertisement of sexual orientation change efforts—"conversion therapy"—illegal under the state's Consumer Legal Remedies Act. Following a 5-2 committee vote in favor, the bill awaits a concurrence vote on the Assembly Floor to rule on amendments from the Senate.
Opponents pooled more than 40 people to testify before the Senate Judiciary Committee to chronicle their "success" in overcoming same-sex attraction or gender dysphoria with religious counseling. While these efforts ultimately failed to win over the committee, Associated Press reporter Sophia Bollag said during an interview with Pastor Ken Williams, "This is the longest ever public comment hearing I've ever seen in the Capitol. It wasn't a small minority of people who came here today—they came from across the state." 
Conservative religious groups like the James Dobson Family Institute (JDFI) and Alliance Defending Freedom (ADF) dedicated considerable resources to defeating AB 2943, using arguments concerning "parental rights" and "religious freedom" to defend "conversion therapy." In a July 26 panel discussion held in Washington, DC, representatives from powerful and politically conservative organizations—including JFDI and ADF—warned against the implications of California's proposed ban on "conversion therapy" and the bill's contextualization of the practice as consumer fraud. Speaking about Monday's White House dinner with conservative, anti-LGBT evangelical leaders, President Trump seemed to echo the message, asserting the days of government undermining religious liberty are over.  
Meanwhile, LGBT groups have cheered the passage of several important bills that have perhaps earned less attention. On Tuesday, EQCA and Interact Advocates for Intersex Youth, among other groups, celebrated the success of what marks the first legislation in the United States that protects the rights of intersex people. Senate Concurrent Resolution (SCR) 110 will require medical practitioners in California to delay cosmetic genital surgeries on intersex children until they reach an age at which they are capable of making an informed decision.
Also passed this week was another bill that will affect LGBT youth in California, AB 2291 by Assemblymember David Chiu, which requires public schools to provide yearly training on bullying and cyberbullying in modules the California Department of Education must publish online. The legislation is sponsored by EQCA, the Advancement Project California, Asian Americans Advancing Justice – California, and Council on American-Islamic Relations, California.
Pending administrative proceedings, both bills will await signatures from California Gov. Jerry Brown.
On August 24, Brown signed AB 2719 by Assemblymember Jacqui Irwin, legislation that recognizes the needs of LGBT older adults and helps to ensure their access to services and support. That bill was sponsored by EQCA and Services & Advocacy for GLBT Elders (SAGE). And on June 13, EQCA was joined by disability rights advocates and groups, including United Cerebral Palsy and The Arc, in celebrating Brown's signing of AB 1985 by Assemblymember Phil Ting, which offers support to local law enforcement agencies to strengthen existing policies on the prevention and prosecution of hate crimes.  
LGBT folks can encounter harassment, discrimination, and violence at the hands of police and within the criminal justice system. Two more bills awaiting consideration on the Senate floor (AB 2504) and in the Assembly Appropriations Committee (SB 990) would strengthen training of law enforcement officers in LGBT cultural competency and require staff at jails and prisons to refer to transgender detainees by their preferred gender pronouns. 
Five other bills that would broaden rights and protections for LGBT Californians are also expected to be decided by concurrence votes on the Assembly Floor this week. 
Among these is AB 2153 by Assemblymember Tony Thurmond, which would equip California schools with resources and training to support LGBT students. EQCA considers this legislation an important step toward redressing the disparities in health and wellbeing encountered by LGBT youth. AB 2153 was passed by the Senate with broad bipartisan support, earning eight Republican votes
"Our public-school teachers and staff," EQCA Executive Director Rick Zbur explained, "are on the front lines of ensuring that all California children—regardless of background, zip code, sexual orientation or gender identity—have a shot at the American Dream."  
The passage on Monday of AB 2639 by Assemblymembers Marc Berman & Patrick O'Donnell, a bill that requires schools to review and update (as necessary) suicide prevention policies at least every five years, represents another victory for LGBT youth advocates. A previous version of the legislation was included in California's budget and signed by Brown on June 27.
Another measure aimed at supporting LGBT youth, Foster Care: Gender Affirming Health Care and Mental Health Care, AB 2119 by Assemblymember Todd Gloria,
would require child welfare agencies to ensure access to clinicians who offer gender-affirming treatment for transgender and gender non-conforming youth. The bill has earned broad support from LGBT groups and is sponsored by EQCA, the ACLU of California, the Los Angeles LGBT Center, Lambda Legal, and the National Center for Lesbian Rights. It is awaiting a concurrence vote on the Assembly Floor.
A bill proposed by Assemblymember Adrin Nazarian, AB 1247, represents another measure intended to promote social services that affirm and protect California's LGBT community. The legislation would offer training in LGBT cultural competency to private professional fiduciaries, who help older adults and people with disabilities by providing services in financial management, as well as housing and medical assistance. This bill is awaiting a concurrence vote on the Assembly Floor.
As California's housing affordability crisis worsens, growing numbers of people in the state are experiencing homelessness—a problem that disproportionately affects LGBT folks, especially youth. LGBT people in California who experience homelessness or housing insecurity have often left the places in which they were born to find greater acceptance in cities like Los Angeles and San Francisco, which can present hurdles if they do not have and must replace their vital records—like birth certificates—that are required to apply for government benefits, like housing assistance.
Furthermore, homeless LGBT young people in California in many cases have experienced family rejection and cannot safely return to their former homes to collect their identifying documents. Increasing Access to Identification for People Experiencing Homelessness, AB 2490 by Assemblymember David Chiu, would remove the fees that often preclude homeless Californians from requesting vital records—a measure that would improve access, too, for vulnerable LGBT communities. This bill is awaiting a concurrence vote in the Assembly.
Another bill, Establishing Services for Youth Experiencing Homelessness, SB 918 by Senator Scott Wiener and Assemblymember Blanca Rubio,
which awaits consideration on the Assembly Floor, would increase, in each county, the number of available programs related to youth homelessness and housing affordability. It would also require these programs to be inclusive and culturally competent to address these issues within LGBT communities.
A concurrence vote this week may also decide the fate of AB 2663, Property Tax Equity for Same-Sex Partners – a bill sponsored by out Los Angeles County Assessor Jeff Prang and carried in the Assembly by Assemblymember Laura Friedman and presented on the Senate Floor by Republican Scott Wilk. The bill addresses another housing-related issue that affects some LGBT people in California—in this case, an unfair disparity that concerns property taxes.
"For too long," Zbur explains, "some registered domestic partners in California have unfairly paid more in property taxes due to the death of a partner." This legislation would provide retroactive relief for those folks, helping to ensure they can continue to afford their homes. 
 Also awaiting consideration on the Senate Floor is legislation concerning family law— LGBTQ Family Law Modernization Act of 2018, AB 2684 by Assemblymember Richard Bloom, which updates the code to provide equal legal protections for LGBT parents and their children. 
The legislative session was rounded out with two measures that concern LGBT-related observances. On August 23, the passage of ACR 258 established August 16 as PrEP and PEP Awareness Day in California—which supports efforts by public health officials to raise awareness about the availability of antiretroviral medications that can reduce the risk of HIV infection. And SCR 137, passed on May 29, designates the month of May as National Foster Care Month, an observance that recognizes the role of LGBT parents in the foster care system. 
State of California ends contract with AIDS Healthcare Foundation
State is alleging improper negotiating tactics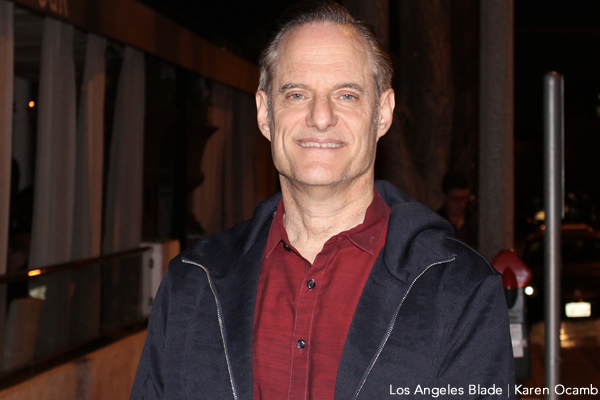 LOS ANGELES – (The Los Angeles Times) California will no longer contract with a prominent L.A.-based nonprofit, the AIDS Healthcare Foundation, to provide healthcare plans for hundreds of HIV-positive patients in Los Angeles County.
The announcement comes after the state accused the foundation of engaging in improper negotiation tactics while negotiating a rate increase.
The group's founder and leader, Michael Weinstein, rejects those claims, calling the state's action "pure retaliation."
The transition announced by the state would affect 770 HIV-positive patients that AIDS Healthcare is contracted to provide care for.
Read the Times piece here: https://www.latimes.com/california/story/2022-06-30/california-aids-healthcare-foundation-state-contract?utm_id=59781&sfmc_id=967189
Bruce's Beach is returned to heirs undoing racially motivated land grab
Anthony Bruce, a family spokesman, said in a statement that the return means the world to them but it is also bittersweet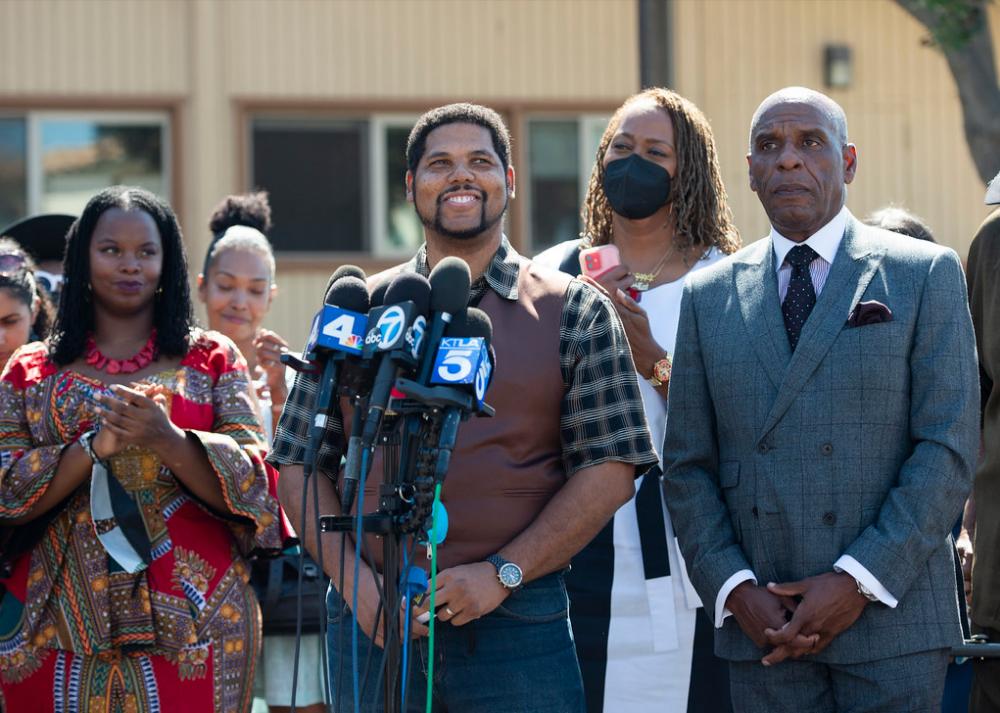 MANHATTAN BEACH – In 1912 Willa and Charles Bruce bought two lots of land for $1,225 with the intent of creating a safe beachfront space for Black Angelenos. But their purchase was met with heavy opposition a July 27, 1912 Los Angeles Times article reported.
Undaunted the Bruce's pushed ahead, "Wherever we have tried to buy land for a beach resort, we have been refused, but I own this land and I am going to keep it," Willa told the Times.
For nearly ten years Willa & Charles's property was a destination and haven for Black people coming there for recreation from all over the rest of southern California. But by 1922 issues with the local white neighbors and the police department began to mount, as the majority white population put pressure on the Bruce family to close down their enterprise.
In the 1920's, like most of the rest of the United States, the Ku Klux Klan was very active in Southern California. Racially motivated animus was then in turn amplified by Klan activity and resulting press coverage, which according to some historians, had a bias towards white supremacist viewpoints.
In an interview last year a descendent of Willa and Charles told the BBC the local police department put up signs limiting parking to 10 minutes, and another local landowner put up no trespassing signs, forcing people to walk half a mile to reach the water.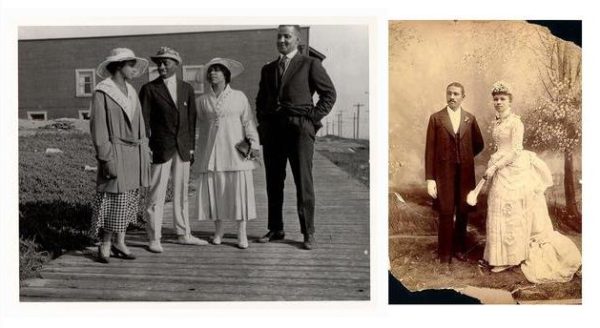 After efforts failed to pressure the family into closing down their little resort, the Manhattan Beach City Council working with County officials seized Bruce's Beach under eminent domain- laws designed to let the government forcibly buy land needed for roads and other public buildings. Officials claimed they planned to build a park which didn't happen.
The city did nothing with the property and it was transferred to the state of California in 1948. Then in 1995, the state transferred it to Los Angeles county, with restrictions on further transfers.
California's legislative leaders along with Governor Gavin Newsom passed a bill that removed the restriction on transfer of the property, making transfer easier, which was a result of Los Angeles County Supervisor Janice Hahn's work to process the return the property to heirs of Willa and Charles begun in April 2021.
This week the Los Angeles County Board of Supervisors unanimously voted in approval of the plan to return the property to the Bruce family. The property will now enter escrow before officially transferring to the family. Once transferred, LA county agreed to rent the property back from the Bruce's for $413,000 per year and will maintain its lifeguard facility there.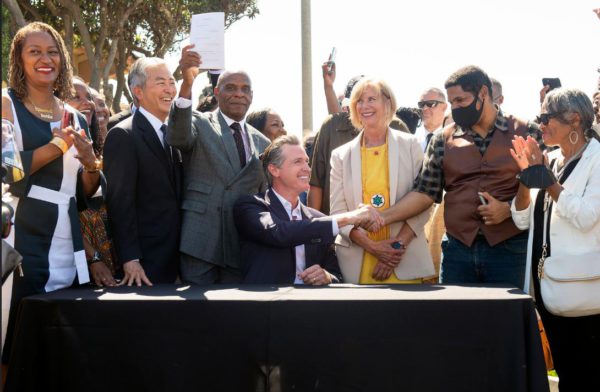 Anthony Bruce, a family spokesman, said in a statement that the return means the world to them but it is also bittersweet.
"My great-great-grandparents, Willa and Charles Bruce sacrificed to open a business that gave Black people a place to gather and socialize, and Manhattan Beach took it from them because of the color of their skin," he said. "It destroyed them financially. It destroyed their chance at the American Dream."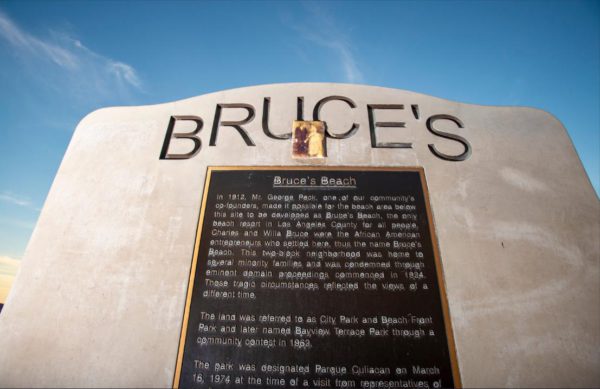 Heat Advisory issued as temps expected to be in triple digits
LA County will see hot & breezy conditions Monday. High temperatures will reach 90 degrees. Temperatures at night will fall to 64 degrees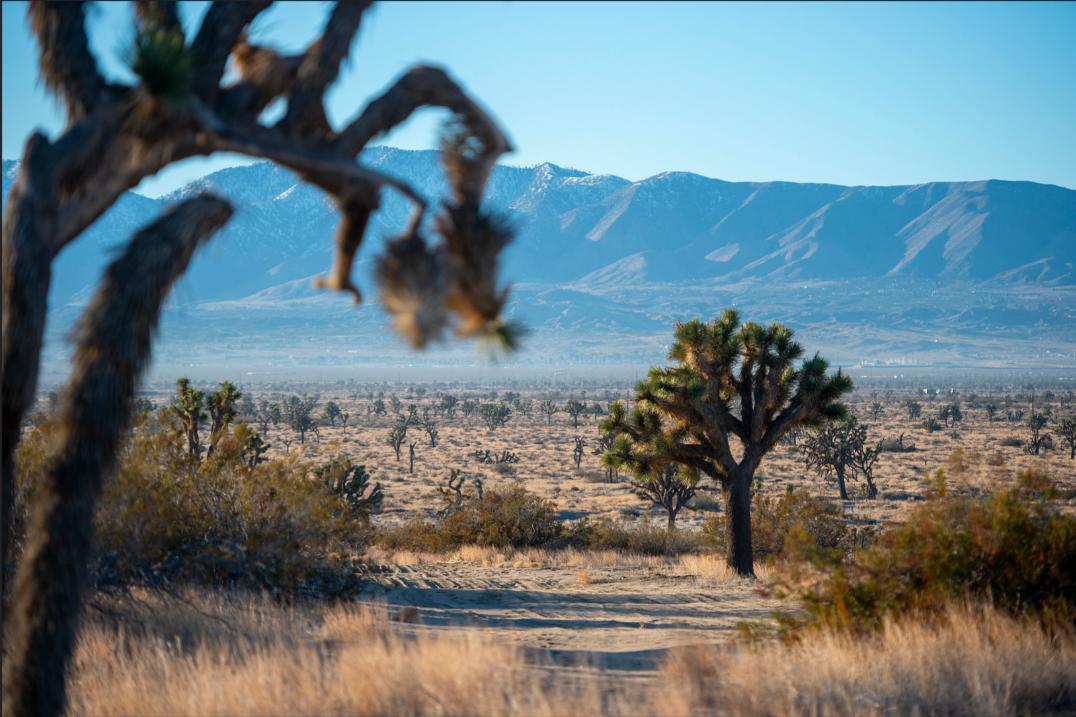 LOS ANGELES – The National Weather Service issued a heat advisory warning for most of Southern California on Monday. Temperatures while remaining lower in the 80s and 70s in the coastal areas are expected to exceed triple-digits for most of the inland areas in the region.
Los Angeles and Orange counties will see hot and breezy conditions Monday. High temperatures will reach 90 degrees. Temperatures at night will fall to 64 degrees.
The valleys and Inland Empire will be very hot and windy Monday as temperatures soar to 105 degrees. Evening temperatures will drop to 72 degrees.
Beaches will see temperatures rising to 78 degrees amid breezy conditions on Monday. Overnight lows will dip to 64 degrees.
Look for a 20% chance of thunderstorms in the mountain communities on Monday, with temperatures reaching a high of 89 degrees. Temperatures will fall to 55 degrees at night.
Desert conditions will be sunny and windy on Monday, with temperatures expected to rise to 104 degrees. Nighttime temperatures will drop to 69 degrees.
Detailed Forecast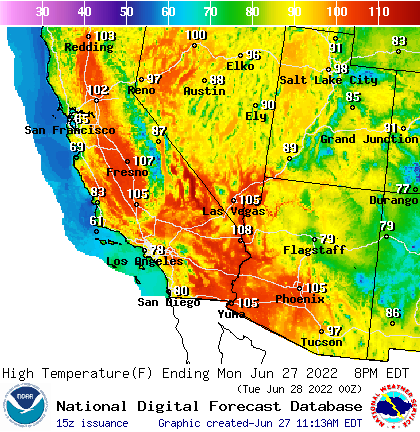 Today
Sunny and hot, with a high near 106. East northeast wind 10 to 15 mph becoming north northwest in the afternoon. Winds could gust as high as 20 mph.
Tonight
Clear, with a low around 69. Northwest wind 5 to 15 mph becoming east northeast after midnight. Winds could gust as high as 20 mph.
Tuesday
Sunny and hot, with a high near 104. Southeast wind around 10 mph becoming northwest in the afternoon. Winds could gust as high as 15 mph.
Tuesday Night
Clear, with a low around 68. West northwest wind 5 to 15 mph becoming east southeast after midnight. Winds could gust as high as 20 mph.
Wednesday
Sunny and hot, with a high near 98. East southeast wind 5 to 10 mph becoming west 10 to 15 mph in the afternoon. Winds could gust as high as 20 mph.
Wednesday Night
Clear, with a low around 62. Breezy.
Thursday
Sunny, with a high near 94.
Thursday Night
Clear, with a low around 58.
Friday
Sunny, with a high near 92.
Friday Night
Clear, with a low around 57.
Saturday
Sunny, with a high near 90.
Saturday Night
Clear, with a low around 56.
Sunday
Sunny, with a high near 89.