LGBT advocates optimistic about remaining bills in California Legislature
Legislative session ends Friday with lots of bills on deck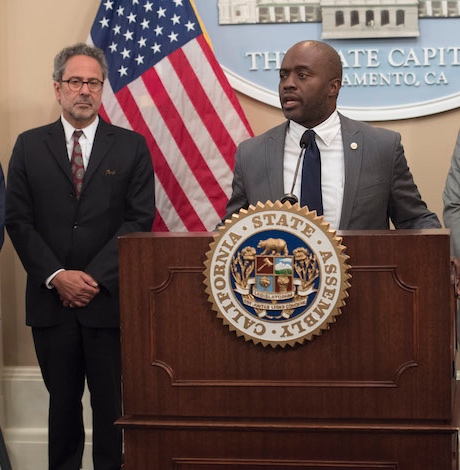 With days remaining before the conclusion of California's legislative session on Friday, August 31, the fate of at least 12 measures that concern the state's LGBT community remains uncertain. Advocates are hopeful, though, that a string of recent victories will signal favorable outcomes. 
Equality California, along with other national and statewide LGBT groups, is encouraged by the success of several of the bills the organization has sponsored, two of which were signed into law over the past few months. At the same time, however, the well-funded opposition from the Christian Right, which enjoys close ties with the Trump-Pence Administration, has marshaled considerable resources in hopes of defeating pro-LGBT measures in California.  
Among the most-watched pieces of legislation under consideration is California Assembly Bill 2943 by Assemblymember and Legislative LGBT Caucus Chair Evan Low, which would render the sale or advertisement of sexual orientation change efforts—"conversion therapy"—illegal under the state's Consumer Legal Remedies Act. Following a 5-2 committee vote in favor, the bill awaits a concurrence vote on the Assembly Floor to rule on amendments from the Senate.
Opponents pooled more than 40 people to testify before the Senate Judiciary Committee to chronicle their "success" in overcoming same-sex attraction or gender dysphoria with religious counseling. While these efforts ultimately failed to win over the committee, Associated Press reporter Sophia Bollag said during an interview with Pastor Ken Williams, "This is the longest ever public comment hearing I've ever seen in the Capitol. It wasn't a small minority of people who came here today—they came from across the state." 
Conservative religious groups like the James Dobson Family Institute (JDFI) and Alliance Defending Freedom (ADF) dedicated considerable resources to defeating AB 2943, using arguments concerning "parental rights" and "religious freedom" to defend "conversion therapy." In a July 26 panel discussion held in Washington, DC, representatives from powerful and politically conservative organizations—including JFDI and ADF—warned against the implications of California's proposed ban on "conversion therapy" and the bill's contextualization of the practice as consumer fraud. Speaking about Monday's White House dinner with conservative, anti-LGBT evangelical leaders, President Trump seemed to echo the message, asserting the days of government undermining religious liberty are over.  
Meanwhile, LGBT groups have cheered the passage of several important bills that have perhaps earned less attention. On Tuesday, EQCA and Interact Advocates for Intersex Youth, among other groups, celebrated the success of what marks the first legislation in the United States that protects the rights of intersex people. Senate Concurrent Resolution (SCR) 110 will require medical practitioners in California to delay cosmetic genital surgeries on intersex children until they reach an age at which they are capable of making an informed decision.
Also passed this week was another bill that will affect LGBT youth in California, AB 2291 by Assemblymember David Chiu, which requires public schools to provide yearly training on bullying and cyberbullying in modules the California Department of Education must publish online. The legislation is sponsored by EQCA, the Advancement Project California, Asian Americans Advancing Justice – California, and Council on American-Islamic Relations, California.
Pending administrative proceedings, both bills will await signatures from California Gov. Jerry Brown.
On August 24, Brown signed AB 2719 by Assemblymember Jacqui Irwin, legislation that recognizes the needs of LGBT older adults and helps to ensure their access to services and support. That bill was sponsored by EQCA and Services & Advocacy for GLBT Elders (SAGE). And on June 13, EQCA was joined by disability rights advocates and groups, including United Cerebral Palsy and The Arc, in celebrating Brown's signing of AB 1985 by Assemblymember Phil Ting, which offers support to local law enforcement agencies to strengthen existing policies on the prevention and prosecution of hate crimes.  
LGBT folks can encounter harassment, discrimination, and violence at the hands of police and within the criminal justice system. Two more bills awaiting consideration on the Senate floor (AB 2504) and in the Assembly Appropriations Committee (SB 990) would strengthen training of law enforcement officers in LGBT cultural competency and require staff at jails and prisons to refer to transgender detainees by their preferred gender pronouns. 
Five other bills that would broaden rights and protections for LGBT Californians are also expected to be decided by concurrence votes on the Assembly Floor this week. 
Among these is AB 2153 by Assemblymember Tony Thurmond, which would equip California schools with resources and training to support LGBT students. EQCA considers this legislation an important step toward redressing the disparities in health and wellbeing encountered by LGBT youth. AB 2153 was passed by the Senate with broad bipartisan support, earning eight Republican votes
"Our public-school teachers and staff," EQCA Executive Director Rick Zbur explained, "are on the front lines of ensuring that all California children—regardless of background, zip code, sexual orientation or gender identity—have a shot at the American Dream."  
The passage on Monday of AB 2639 by Assemblymembers Marc Berman & Patrick O'Donnell, a bill that requires schools to review and update (as necessary) suicide prevention policies at least every five years, represents another victory for LGBT youth advocates. A previous version of the legislation was included in California's budget and signed by Brown on June 27.
Another measure aimed at supporting LGBT youth, Foster Care: Gender Affirming Health Care and Mental Health Care, AB 2119 by Assemblymember Todd Gloria,
would require child welfare agencies to ensure access to clinicians who offer gender-affirming treatment for transgender and gender non-conforming youth. The bill has earned broad support from LGBT groups and is sponsored by EQCA, the ACLU of California, the Los Angeles LGBT Center, Lambda Legal, and the National Center for Lesbian Rights. It is awaiting a concurrence vote on the Assembly Floor.
A bill proposed by Assemblymember Adrin Nazarian, AB 1247, represents another measure intended to promote social services that affirm and protect California's LGBT community. The legislation would offer training in LGBT cultural competency to private professional fiduciaries, who help older adults and people with disabilities by providing services in financial management, as well as housing and medical assistance. This bill is awaiting a concurrence vote on the Assembly Floor.
As California's housing affordability crisis worsens, growing numbers of people in the state are experiencing homelessness—a problem that disproportionately affects LGBT folks, especially youth. LGBT people in California who experience homelessness or housing insecurity have often left the places in which they were born to find greater acceptance in cities like Los Angeles and San Francisco, which can present hurdles if they do not have and must replace their vital records—like birth certificates—that are required to apply for government benefits, like housing assistance.
Furthermore, homeless LGBT young people in California in many cases have experienced family rejection and cannot safely return to their former homes to collect their identifying documents. Increasing Access to Identification for People Experiencing Homelessness, AB 2490 by Assemblymember David Chiu, would remove the fees that often preclude homeless Californians from requesting vital records—a measure that would improve access, too, for vulnerable LGBT communities. This bill is awaiting a concurrence vote in the Assembly.
Another bill, Establishing Services for Youth Experiencing Homelessness, SB 918 by Senator Scott Wiener and Assemblymember Blanca Rubio,
which awaits consideration on the Assembly Floor, would increase, in each county, the number of available programs related to youth homelessness and housing affordability. It would also require these programs to be inclusive and culturally competent to address these issues within LGBT communities.
A concurrence vote this week may also decide the fate of AB 2663, Property Tax Equity for Same-Sex Partners – a bill sponsored by out Los Angeles County Assessor Jeff Prang and carried in the Assembly by Assemblymember Laura Friedman and presented on the Senate Floor by Republican Scott Wilk. The bill addresses another housing-related issue that affects some LGBT people in California—in this case, an unfair disparity that concerns property taxes.
"For too long," Zbur explains, "some registered domestic partners in California have unfairly paid more in property taxes due to the death of a partner." This legislation would provide retroactive relief for those folks, helping to ensure they can continue to afford their homes. 
 Also awaiting consideration on the Senate Floor is legislation concerning family law— LGBTQ Family Law Modernization Act of 2018, AB 2684 by Assemblymember Richard Bloom, which updates the code to provide equal legal protections for LGBT parents and their children. 
The legislative session was rounded out with two measures that concern LGBT-related observances. On August 23, the passage of ACR 258 established August 16 as PrEP and PEP Awareness Day in California—which supports efforts by public health officials to raise awareness about the availability of antiretroviral medications that can reduce the risk of HIV infection. And SCR 137, passed on May 29, designates the month of May as National Foster Care Month, an observance that recognizes the role of LGBT parents in the foster care system. 
A Black Trans Woman's fight for Transgender health equity
Jasmine is one of very few Black trans women who is an Executive Director of a clinic with such broad-ranging direct services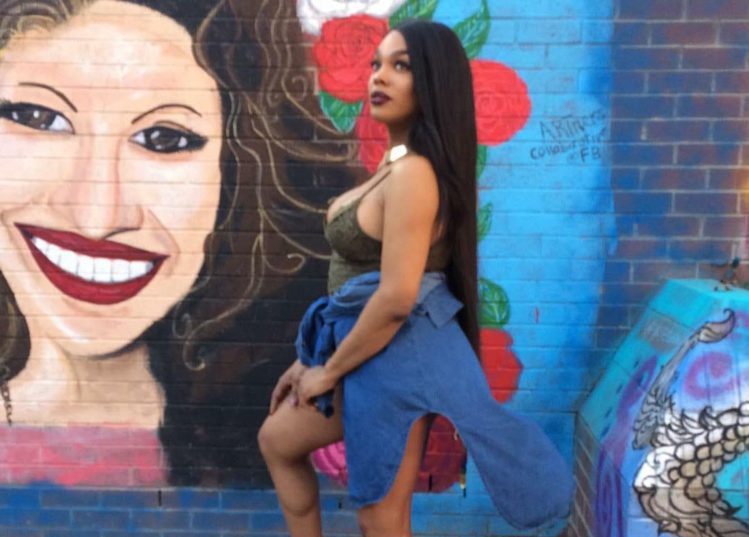 By Ebony Harper | SACRAMENTO – If you know Jasmine Bright, you know she is a force to be reckoned with. Jasmine is a mother to the rejected, a sister to those that need a shoulder, and a warrior queen for our trans babies (and adults). Don't let the pretty face fool you. She turns into a momma bear when her community is under any threat of harm.
Jasmine's experience of being both a healthcare administrator and one that has faced her trauma and hurdles as a Black trans woman gives her a unique mantle of leadership.
Jasmine just received the promotion she deserves after serving as the Director of the Hormone Clinic of Sacramento's Gender Health Center (GHC) for the past few years. Now, we will know Jasmine as the new GHC Co-Executive Director alongside Lauren Pulido, a former California State Capitol employee. Jasmine is one of very few Black trans women who is an Executive Director of a clinic with such broad-ranging direct services. This is huge!
When you first meet Jasmine Bright, you will be immediately captivated by her beauty. Once you have a conversation with her, you recognize that Jasmine is not just a gorgeous face – she's beauty, brains, and a whole lot of compassion. Raised by her mother, Jasmine's journey started in Pittsburg, California, until the family relocated to Sacramento. Jasmine became a caretaker from the start; she loved taking care of her younger siblings and continues to be the family protector.
Jasmine came out at a young age when she was in junior high school. Jasmine's mother did not know much about being trans. As a Black mom, she loved and protected her daughter. Jasmine's mom was a trans advocate before it was hip as she took on Jasmine's school for denying her daughter the right to use the girl's bathroom. Mother wasn't playing that! Her mom immediately stepped into an advocacy role for her young trans daughter to prevent Jasmine from experiencing the same traps other Black trans people fall into. She was going to love her child regardless AND dare somebody to say something! She was ready to risk it all for her child.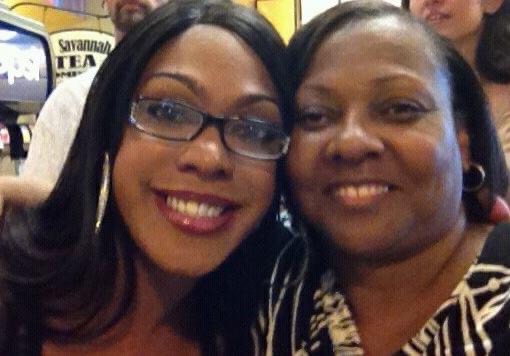 Jasmine's mother understood the safety risk and emotional trauma behind making Jasmine use a bathroom she didn't belong. Jasmine's mom took on the school and won! Jasmine's mother demonstrated the strength and compassion of a supportive Black parent of a trans child. Jasmine learned how to be nurturing, strong, and resilient from her mother and transplanted these family values to Sacramento's LGBT community as the new GHC Executive Director.
Jasmine's dedication and perseverance are inspiring. Alongside Lauren, the two GHC Executive Directors imbues transgender health and wellness services with new life, passion, and grit while modeling how Sacramento can effectively administer trans healthcare. Their vision is to co-create a world where "trans people are unbound from all facets of structural marginalization; manifesting a world where people recognize trans people as experts of their own lives and gender-affirming care."
As a Black trans woman with over fifteen years of experience as a healthcare provider, Ms. Jasmine Bright weathered her fair share of storms- only to come out triumphant on the other side unscathed. It takes grit not to be deterred and forge a bright path for a new future while building a legacy for those who will come after her. We see you, Jasmine! We thank you!
Ever since Jasmine Bright was a little girl growing up in Pittsburg, she dreamed of providing support to those in need. Well, dreams do come true!!!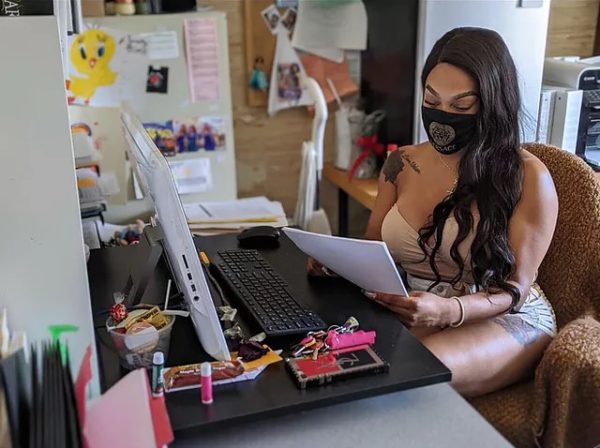 If you want to learn more about Gender Health Center and how you can support their work, go to www.genderhealthcenter.org
********************
Ebony Harper is the Executive Director of California TRANscends, a statewide initiative that promotes the health and wellness of transgender people throughout California with a focus on Black and Brown transgender communities.
The California legislature recognized Ms. Harper for her work. Harper sits on the State of California Transgender Advisory Council, the board of Mirror Memoirs, and serves as the newest board member for the Transgender Law Center and Borealis Philanthropy. 
Twitter @ebonyavaharper
The LGBTQ Center of the Desert reopens in Palm Springs
The community came out with an overwhelming show of force Sunday to celebrate a moment 20 years in the making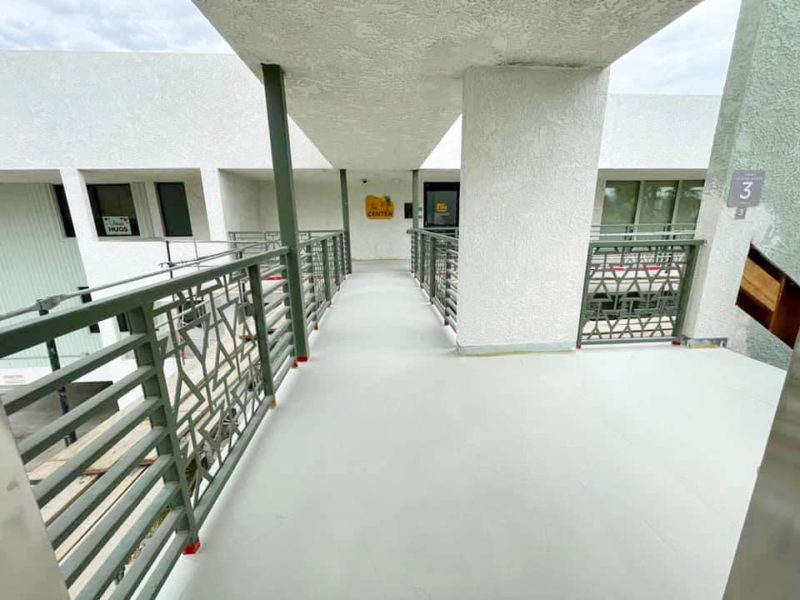 PALM SPRINGS – The LGBTQ Community Center of the Desert, widely referred to as 'The Center,' has reopened after an extensive remodel and rehabilitation of the 10,000 square foot McDonald/Wright building along North Palm Canyon Drive.
After opening remarks and a ceremonial ribbon cutting by staff and leadership of The Center, who were joined by city officials, audience members were invited on tours of the newly remodeled facilities, which now consist of the entire building. Construction was started in April 2020. The first clients will be welcomed next month, the Palm Springs Post reported.
The Palm Springs Post has pictures of the event here.
Visalia's city council proclaims October 'LGBTQ history month'
"Thank you to the council for doing this […] When we started this work five years ago, we didn't know how we would be received in the city"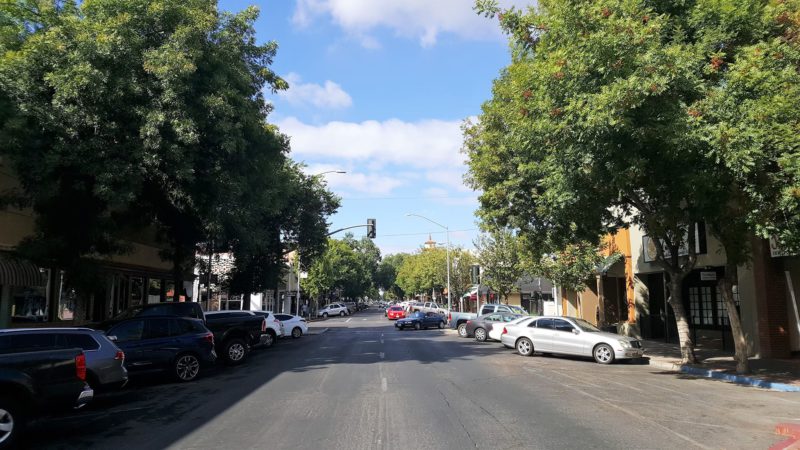 VISALIA, Ca. – In a proclamation this past Monday, the city council paid tribute to The Source LGBTQ+ Center's work in the Visalia LGBTQ+ community, including Tulare and Kings Counties over the past five years. The council also proclaimed October as LGBTQ+ history month presenting 'The Source' a plaque noting the nonprofit's recent expansion.
"In 5 years, The Source has become the largest LGBT center between Los Angeles and Sacramento," the plaque reads in part, The Visalia Times-Delta newspaper reported.
"We started with just an idea that we came up with on Main Street – back when it had antique stores," said Nick Vargas, director of development and cofounder of The Source. "From that idea, other people have joined us and I have been able to do the best work of my life, helping the citizens of Visalia, particularly the LGBTQ youth, those living with HIV, and their families."
On Saturday, the fifth annual Pride Visalia organized by 'The Source' was held at a different time of year and in a brand new location, Valley Strong Ballpark, supported by communications giant T-Mobile. The center's annual Halloween Gala was also held Saturday night at the Bello Vita Venue.
"Thank you to the council for doing this, it means a lot to us. When we started this work five years ago, we didn't know how we would be received in the city," Vargas said. "It means a lot to be here today, I would love it if you all showed up to PRIDE Visalia… but just knowing we have the support of the council and the city, is a lot."
On its website, 'The Source' specifies that the center's mission is to "provide spaces within our communities for the LGBT+ population to Learn, Grow, Belong, Transform, Question + Support."
Visalia, the Tulare County seat, is the gateway to Sequoia National Park, and only forty-one miles south of Fresno located in the conservative San Joaquin Valley region of central California. In Congress, the area, California's 22nd congressional district, is represented by Republican Devin Nunes, who has been unresponsive to LGBTQ+ concerns, having been labeled anti-LGBTQ+ by the Human Rights Campaign and Equality California.
The Times-Delta also reported that The Source is also hosting its first-ever AIDS Walk to raise awareness as well as funds. The walk is scheduled at 11 a.m. on Oct. 30 on NW 2nd Avenue.
Pride Visalia 2021 sponsored by T-Mobile: