California Attorney General Xavier Becerra Defends LGBT Rights
The prolific AG thinks Trump is 'dangerous'
America is deeply divided, a threat to democracy President Donald Trump created and exploits. At a virtual state dinner at the White House on Aug.27, Trump admonished his evangelical fans to turn out their flocks in the midterm elections to stave off a Democratic takeover of the House of Representatives and the inevitable move to impeachment. Democrats "will overturn everything that we've done, and they'll do it quickly and violently," Trump warned, adding "you're one election away from losing everything you've got."
Prolific California Attorney General Xavier Becerra, an ardent LGBT ally, is on high alert, having already filed 42 lawsuits against the Trump administration, as well as amicus briefs, opinions, and other actions to protect California, challenge federal agencies and policies and uphold the Constitution.
"It's chilling to watch Congress abandon its role to put a check on Donald Trump's excesses," Becerra told the Los Angeles Blade in a recent phone interview. "I have no hope for Donald Trump. And I think he's proven himself repeatedly who he is and what he'll do. When you have someone who's that much of a rogue and that dangerous a player, you expect the other branches of government to stand up."
In every respect, Trump is endangering the health, the security, the economic well-being of the people of the country," Becerra says. "It's been a long time since we thought we were this close to having someone press the button that could end up starting some nuclear conflict. But given how erratic Donald Trump is—you just never know what he's going to come up with next. I think that's probably as bad as it gets when you get to the point of a nuclear conflict. But the fact that we would even talk about that or believe that could be possible for irrational reasons—it makes you just wonder where are the checks and balances that would make sure that one irrational person could not topple the longest living democracy in history."
Becerra is the tip of the spear in California's resistance to the growing conflict between the state's laws and values and the Trump administration, including sanctuary laws and LGBT rights. Sworn in as attorney general on Jan. 24, 2017, four days after Trump's inauguration, Becerra's first LGBT-related action came five weeks later on March 3 when he filed an amicus brief in the Supreme Court in Gloucester County School Board v. G.G., a case involving discriminatory bathroom policy that segregates transgender students from their peers. Since then, he's added states to the State-Funded Travel Restrictions law, filed numerous amicus briefs in LGBT-related cases and perhaps most significantly, on Nov. 9, 2017, filed a motion for the state of California to intervene in Stockman v. Trump, a federal case brought by Equality California and other plaintiffs challenging Trump's ban on transgender individuals serving in the military. Becerra has kept up with that fight, including filing an amicus brief this past July 2 in Karnoski v. Trump, now in the Ninth Circuit Court of Appeals.
Becerra has never had an issue with LGBT people. "I've always looked at things from the perspective of someone who remembers my dad's stories where, simply because he was from Mexican heritage, he couldn't walk into restaurants because of the signs that said 'no dogs or Mexicans allowed.' When I ran [for the California Assembly] in 1990," Becerra says, "I ran for office to be able to fight against discrimination."
It was a quiet evolution. "You get accustomed when you're younger to hearing things," Becerra says. "I remember in my family it was always taboo if you weren't Catholic.  You begin to think, 'well, if you're not Catholic, I guess you're a sinner all the time.' And then you begin to realize, 'wait, maybe you don't have to be Catholic to be a good person.' Same kind of thing. I think as time went on, not only were people willing to come out but people who were straight were willing to speak out in defense of, in support of people who were LGBTQ because there were still people who would be very mean-spirited towards folks. Rather than just absorb an attack or a gesture against someone who was LGBTQ, you'd actually say, 'wait a minute, that's not right."
Becerra is still speaking out, however, how he has to be more cautious. For instance, advocacy groups representing victims of Catholic Church sexual abuse sent him a letter pleading for a grand jury probe into the decades of priest molestations and the church's cover up in California.
Becerra starts with the caveat of never even acknowledging a California Department of Justice investigation. Then he adds: "There is no doubt that there some serious allegations that have been proven facts here of past misconduct. And so at the Department of Justice we will take every measure that we must to try to make sure we're protecting the rights of the people of California, whether it's a consumer issue, whether it's a criminal matter and whether it's a matter involving the church. We understand what the obligations are for the state and we will do what we are authorized to do."
Becerra comes to his job with deep experience: the first in his family to graduate from college, he secured his Juris Doctor from Stanford Law School in 1984, worked for State Senator Art Torres, then Attorney General John Van de Kamp before running for Assembly in 1990. He ran for Congress in 1992 after famed Rep. Ed Roybal announced his retirement. Becerra rose to leadership positions, including as chair of the House Democratic and Hispanic caucuses, until Gov. Jerry Brown asked him to replace departing AG Kamala Harris after her election to the US Senate. Becerra is running for re-election in November.
During his long congressional tenure, Becerra fought for LGBT issues, including against the Defense of Marriage Act in 1996 and "to make sure that the standards for immigration were not discriminatory against people who were LGBTQ."
As attorney general, he is constrained by federal law in what he can do. However, "we can take on the federal government if the federal government violates constitutional rights," which is why he's had success defending the DACA Dreamers and "protecting the state status against the attacks" by Trump and Attorney General Jeff Sessions.
Becerra is "very confident" about the lawsuits challenging the trans military service ban. "Why you would stop anyone who was willing to put his or her life on the line to protect our people in the nation goes beyond me and it certainly goes beyond the law," Becerra says. "So I feel very confident that if the Trump administration seeks to act based on a bias and discrimination that the courts will overturn anything he tries to do."
But Becerra is concerned about the confirmation of Trump's Supreme Court nominee, Brett Kavanaugh, who Senate Republicans seem to want to rush through without a thorough examination.
"If you don't stand up in this crucial time, you're being far less of a patriot than what we need right now in Washington, D.C.," he says. "And right now with the way Congress has constantly been AWOL in doing oversight and the work that's necessary to put a check on the work that the Trump administration is trying to put forward, it's time to have profiles in courage."
Anything short of "full, thorough, fair and transparent process" would be "a blemish on our form of governance" and would "undermine the credibility and the integrity of the Supreme Court to be that fair and final arbiter. And I think people will begin to say that the courts and the Supreme Court are no less a political body than is the executive."
Becerra has a pointed analysis about Trump's possible impeachment.
"Let me just try to give you my own personal opinion. I absolutely believe that there is an accumulation of evidence that Donald Trump has committed crimes. I believe that Robert Muller is assembling those facts to prove that he has committed crimes. I believe that Robert Muller's investigation will be the evidence that it take to take action against Donald Trump," Becerra says.
"Some people say that he might face indictment; some people say that you can't indict a sitting president. Regardless, if Donald Trump has committed crimes, actions can be taken against him," says California's Attorney General. "I believe that Robert Muller has accumulated evidence that shows that Donald Trump committed crimes. Whether it's through an impeachment process or through an indictment, I believe Donald Trump should and will face justice."
Critics attack LA DA over complicated case involving Trans woman
The crime would sit unsolved until 2019 when her DNA was entered into a database after she was arrested in Idaho on suspicion of battery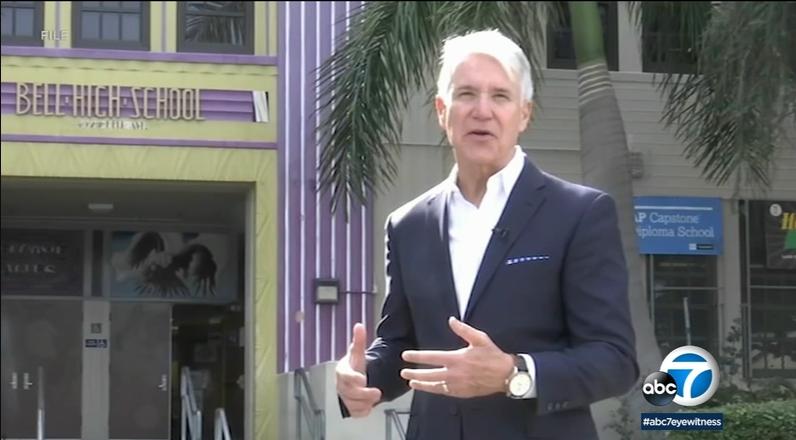 LOS ANGELES – Los Angeles County District Attorney George Gascón is facing sharp criticism over his policy to never prosecute children as adults after a 26-year-old Trans woman pleaded guilty to sexually assaulting a 10-year-old girl when she was 17. But, according to Gascón, the nature of the case is complicated.
Hannah Tubbs was weeks shy of her 18th birthday when she walked into a Denny's bathroom in Palmdale, grabbed a 10-year-old girl by the throat and sexually assaulted her, according to prosecutors.
The crime would sit unsolved until 2019 when her DNA was entered into a database after she was arrested in Idaho on suspicion of battery, reported the Los Angeles Times. Prosecutors filed charges in 2020, shortly after Gascón took office.
According to the paper, Tubbs, who pleaded guilty, might be sentenced to a short stay in juvenile hall or probation later this month.
"I would ask the public to reach out to Mr. Gascon and express their concerns and their outrage on a matter such as this involving a sexual predator."

Lt. Richard Ruiz of the LA County Sheriff's Department's Special Victims Bureau
Critics of Gascón are expressing their frustration with the district attorney, saying Tubbs' case highlights the problems with a blanket ban on not trying juveniles as adults.
"It's useless to catch criminals like [Tubbs] if we don't follow through and seek justice for victims such as the 10-year-old girl [she] sexually assaulted. She bears the burden of a lifetime of trauma," L.A. County Supervisor Kathryn Barger, whose district includes Palmdale, told the Times. "[She] will be offered therapeutic interventions under the auspices of 'restorative justice'… and possibly granted only probation or parole. Where is the justice for [her] young victim and her family?"
Some critics are using the case as ammunition to fuel another recall effort of Gascón. The earlier attempt to recall the district attorney didn't make it to a vote as proponents couldn't collect enough signatures.
However, Gascón has said that the case is complicated due to the years between the crime and Tubbs' capture, as well as her criminal record and the impact on the victim.
Tubbs has also been arrested for battery, drug possession and probation violations in Idaho and Washington, according to the paper.
The victim, who did not want to testify on trial, has since moved from California and is still in therapy, said an impact statement read in court last month.
Gascón has also raised concerns about Tubbs' becoming a victim herself if she was held in an adult facility because of her trans identity. A probation report recommended she be sentenced to home confinement, according to Gascón.
An email reviewed by the Times said Tubbs is diagnosed with multiple mental illnesses and might also qualify as "developmentally disabled." These factors lead to legal questions about whether she can even be found responsible for the crime.
In addition, at 26, Tubbs is too old to be legally held in a county juvenile detention facility, leading to more questions over Tubbs' sentencing.
West Hollywood will engage community in MLK Jr. Day of Service
Martin Luther King Jr. holiday on Monday, January 17, 2022, is the 27th anniversary of the Day of Service that celebrates his life & legacy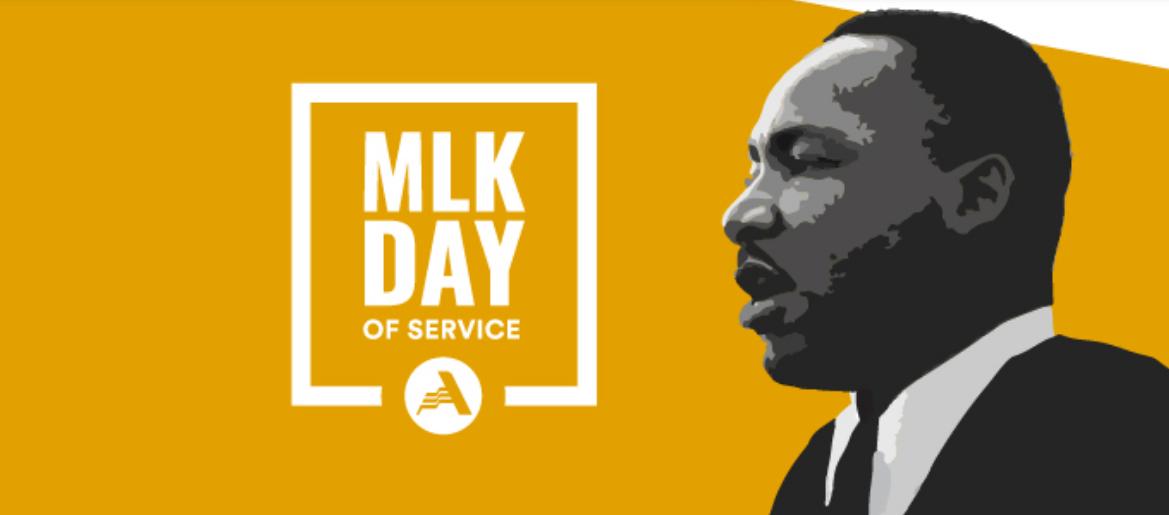 WEST HOLLYWOOD – In January 2022, the City of West Hollywood will continue its tradition of joining hundreds of communities across the country in a National Day of Service to commemorate the Martin Luther King Jr. Day federal holiday by providing an opportunity for community members to make an impact locally with a donation drive for people who are experiencing homelessness.
The City of West Hollywood, in partnership with West Hollywood Elementary and Friends of West Hollywood Elementary (FOWHE), will be collecting monetary and gift card donations to support new socks, blankets, and sleeping bags for the City's Homeless Initiative, which partners closely with nonprofit service providers, the West Hollywood Sheriff's Station, and Los Angeles County agencies to provide a wide variety of services aimed at reducing homelessness and supporting community members who are experiencing homelessness.
This year's City of West Hollywood Martin Luther King Jr. Day of Service activity reflects the desires of students from West Hollywood Elementary to help those most in-need in the community.
Due to COVID-19 health and safety protocols, this year's City of West Hollywood Martin Luther King Jr. Day of Service will take place as a two-week virtual donation drive instead of an in-person Day of Service event.
It will run from Saturday, January 15, 2022 to Monday, January 31, 2022. Donations can be made online at https://secure.qgiv.com/for/homeless or donations of physical gift cards or of personal checks made out to 'City of West Hollywood' may be mailed to:
West Hollywood Homeless Initiative/MLK Day of Service
West Hollywood City Hall
8300 Santa Monica Boulevard
West Hollywood, CA 90069
The City is, additionally, encouraging donations to the Los Angeles LGBT Center's Youth Center, which has posted a "CARE 4 Youth Essentials" wish list on Amazon at lalgbtcenter.org/care4youth.
The City of West Hollywood would have hosted its tenth-annual clothing drive for the Los Angeles LGBT Center's Youth Center on Highland in January 2022, but due to COVID-19 health and safety protocols, this year the City is instead encouraging virtual donations of needed supplies that will be distributed to lesbian, gay, bisexual, and transgender (LGBT) youth who are experiencing homelessness.
For more information about the Los Angeles LGBT Center's Youth Center, please visit www.lalgbtcenter.org/social-service-and-housing/youth.
The City of West Hollywood encourages community members who seek to make a difference to volunteer in response to the urgent call and unprecedented need for volunteers during these uncertain times.
To find out more about local volunteer opportunities with the City of West Hollywood's community partners, please visit www.weho.org/volunteer.
For addition information about virtual and in-person volunteer opportunities to address critical needs, please visit California Volunteers at www.californiavolunteers.ca.gov/get-involved/covid-19 or call (888) 567-SERV; visit Volunteer Match at www.volunteermatch.org; or visit LA Works at www.laworks.com or call (323) 224-6510.
The City's West Hollywood Homeless Initiative seeks to address homelessness with a multi-disciplinary, multi-agency, collaborative response. For more information about the West Hollywood Homeless Initiative, including ways to help and resources for those in need, please visit www.weho.org/homeless or call (323) 848-6590.
The Martin Luther King Jr. holiday on Monday, January 17, 2022, is the 27th anniversary of the Day of Service that celebrates the Civil Rights leader's life and legacy. The Martin Luther King Jr. Day federal holiday was designated as a National Day of Service by Congress in 1994. Each year, the City of West Hollywood participates in this call to action.
For more information about MLK Day of Service activities and recognitions across the nation, please visit www.nationalservice.gov/serve-your-community/mlk-day-service. 
For more information about the City of West Hollywood's 2022 Martin Luther King Jr. Day of Service please contact Larissa Fooks, the City of West Hollywood's Community Events Coordinator, at (323) 848-6413 or at [email protected].
For people who are Deaf or hard of hearing, please call TTY (323) 848-6496.
British tourists robbed at gunpoint in WeHo area caught on video
"I've never even seen a gun before, let alone have one at my head," he added. "I honestly thought I was going to lose my life at one point"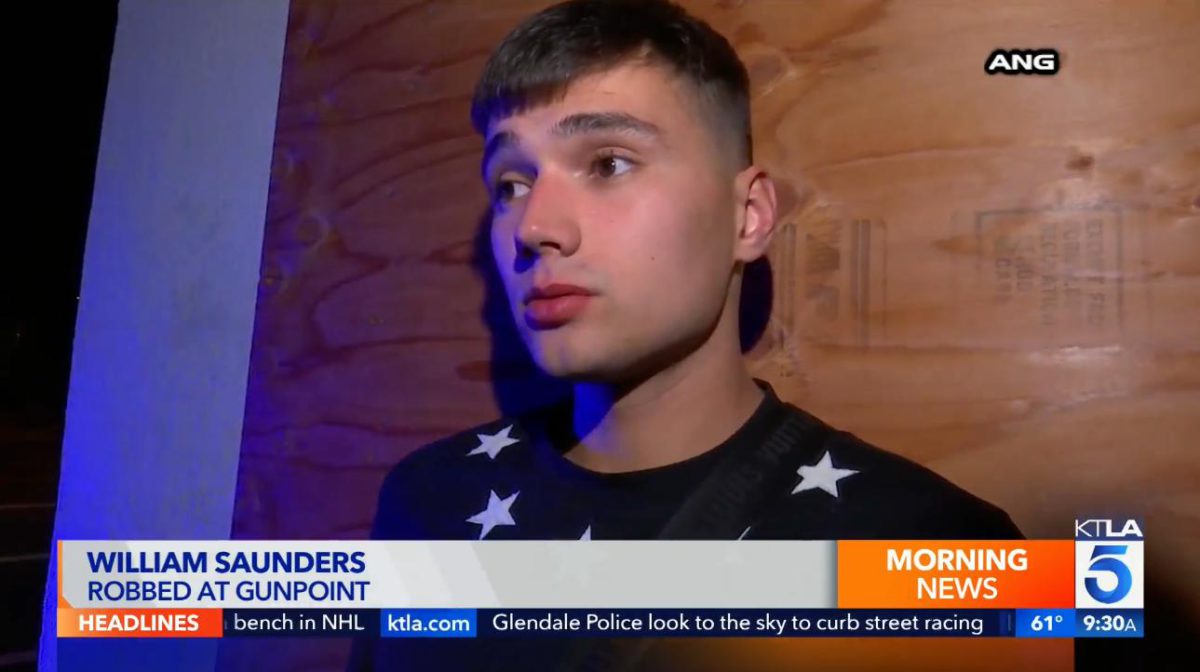 WEST HOLLYWOOD – Two young British men who had been visiting a nightclub in the area of 961 N. La Cienega Blvd. were accosted by robbers as they left the club to catch an Uber.
Cellphone video by a witness caught the robbers struggling with one of the victims KTLA reported.
William Saunders, who identified himself as one of the victims in the robbery, said that he and his friend had just left a nightclub and were hailing an Uber ride when they were approached by the robbers.
"Guys with their hoods pulled tight, could hardly see their faces, jumped out at us, grabbed us," Saunders said. "One of them had a small handgun on him, pointed it to my head, told me to give him my watch, my bag and my phone."
Saunders said he threw his watch to the floor, pushed the robber and ran into a restaurant, where he learned that there was video of the assailants wrestling with his friend, ripping his bag off him and taking his watch.
Deputies from the West Hollywood substation patrolling the area responded immediately. In a statement, the Los Angeles County Sheriff's Department said that the victims were accosted by two suspects wearing hoodies and that a firearm was displayed. The suspects were able to get away with what one of the victims described as a bag that contained expensive watches, their passports and an unknown amount of cash, the Sheriff's Department confirmed.
"We're visiting from England," Saunders told KTLA. "Only one night in L.A. and it has ended like this."
"I've never even seen a gun before, let alone have one at my head," he added. "I honestly thought I was going to lose my life at one point."