Why was California's 'conversion therapy' bill scuttled?
Author Evan Low wants a better law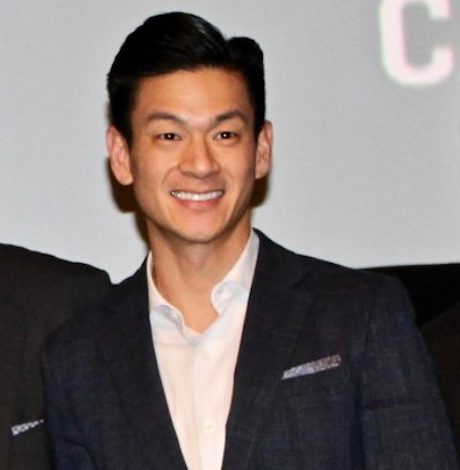 Aug. 31, the end of the California legislative session, started out joyfully for LGBT Californians. Landmark LGBT bills had already been signed or were headed to Gov. Jerry Brown's desk. California really did feel like a beacon of hope.
But suddenly out Assembly member Evan Low pulled his Assembly Bill 2943, legislation to declare so-called "conversion therapy" a fraudulent practice. It was a shock. The bill passed the Senate on Aug. 16 by a vote of 25-11. It had backing from the American Academy of Pediatrics, the American Association for Marriage and Family Therapy, the California Medical Association, and the Consumer Attorneys of California. AB 2943 seemed set to prohibit the practice of advertising or selling fraudulent claims to change someone's LGBT sexual orientation or gender identity.
Plus, Brown was expected to sign it. In 2012, he told the San Francisco Chronicle after signing then-State Sen. Ted Lieu's SB 1172: "This bill bans non-scientific 'therapies' that have driven young people to depression and suicide. These practices have no basis in science or medicine and they will now be relegated to the dustbin of quackery."
Low issued a press release that was both emotional and somewhat confusing. "Authoring Assembly Bill 2943 is one of the most personal decisions I have made since taking office," he said. As a confused young person, he hid his feelings "because I was afraid of what others would think of me. This left me feeling very lost, scared, alone, and even suicidal. I wondered if I could change. Coming out was not an easy experience" but he found support, unlike many others who were subjected to conversion therapy. He authored AB 2943 "to ensure a remedy for those who are deceived by this deceptive practice."
Low tweaked AB 2943 in response to intense opposition as it progressed through the legislature. He also spent the past few months meeting with faith leaders throughout the state. 
"I was heartened by the conversations," Low said. "A number of religious leaders denounced conversion therapy and recognized how harmful the practice is while acknowledging it has been discredited by the medical and psychological communities. I left those productive conversations feeling hopeful. I believe every person who attended these meetings left with a greater understanding for the underlying reason and intention of this bill to create a loving and inclusive environment for all. However, I believe there is still more to learn."
 Low pulled AB 2943 to create a stronger bill produced in a more "inclusive process not hampered by legislative deadlines" that will also serve as a model for the nation. "It is my obligation as a Legislator to make this difficult decision in the interest of finding common ground. The path towards full equality is a long journey, but a journey best traveled together. I invite you to join me," Low said.
Low's backers stood behind him, calling him a hero. But others were skeptical. Had he caved to the religious right? Was this really a matter of political expedience to avoid giving anti-LGBT Republicans a talking point before the mid-terms.
Equality California Executive Director Rick Zbur says no. "Absolutely not," Zbur told the Los Angeles Blade. "Both chambers already voted on the bill, and we were proud of the bipartisan support we received. We think most voters appreciate that their elected leaders stood up for LGBTQ Californians and to protect consumers from this fraudulent, dangerous practice."
AB 2943 really was pulled to get more support, he says, including from the surprising new group of faith leaders who opposed the bill—and opposed 'conversion therapy.'
"This is a really important issue and we're committed to getting it right," Zbur says. "We saw an opportunity to work with key stakeholders—including members of the LGBTQ community, medical and mental health professionals, and faith leaders who oppose conversion therapy—to strengthen the legislation, make sure it's ironclad and continue building consensus around this issue among Californians. Because the state's existing consumer protection laws already safeguard the LGBTQ community against these dangerous, discredited and fraudulent practices, we felt that it was more important to take additional time and make sure we send the strongest possible policy to the governor than it was to get this done by an arbitrary legislative deadline."
Past religious right opposition to banning "conversion therapy" has used arguments based on religious liberty and parental rights. But this time, groups such as Family Research Council, Focus on the Family and Alliance Defending Freedom, promoted myths and misinformation that the bill "would have labeled the essential Biblical belief of life transformation through Jesus as an unfair and deceptive practice," as Anne Paulk, Executive Director of Restored Hope Network, put it.
Other, more nuanced misinformation had to be cleared up, as well. "For example," says Zbur, "one nuance that's important we're clear on is the distinction between so-called 'conversion therapy' or sexual orientation change efforts and traditional, neutral counseling that's aimed at facilitating a patient's exploration of their identity and self-acceptance. We need to make sure that we're clear on where that gradation starts, and that takes time to get right."
The reaction from the religious right was surprising. "We want to thank Assemblyman Low for considering the repercussions of this bill and making the decision to pull it," Karen England, head of the anti-LGBT Capitol Resource Institute, wrote. "We believe that we can have disagreements on policy and even life decisions, yet do so in a respectful manner, and that is what we have aimed to do throughout this process."
Hold on. This should be an interesting ride.
Critics attack LA DA over complicated case involving Trans woman
The crime would sit unsolved until 2019 when her DNA was entered into a database after she was arrested in Idaho on suspicion of battery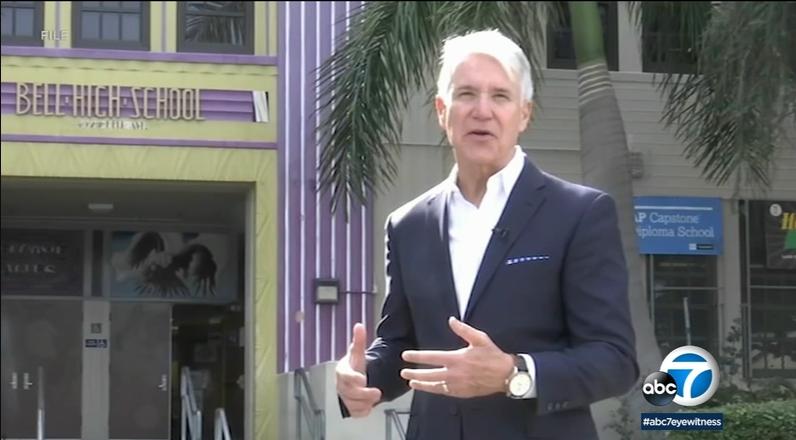 LOS ANGELES – Los Angeles County District Attorney George Gascón is facing sharp criticism over his policy to never prosecute children as adults after a 26-year-old Trans woman pleaded guilty to sexually assaulting a 10-year-old girl when she was 17. But, according to Gascón, the nature of the case is complicated.
Hannah Tubbs was weeks shy of her 18th birthday when she walked into a Denny's bathroom in Palmdale, grabbed a 10-year-old girl by the throat and sexually assaulted her, according to prosecutors.
The crime would sit unsolved until 2019 when her DNA was entered into a database after she was arrested in Idaho on suspicion of battery, reported the Los Angeles Times. Prosecutors filed charges in 2020, shortly after Gascón took office.
According to the paper, Tubbs, who pleaded guilty, might be sentenced to a short stay in juvenile hall or probation later this month.
"I would ask the public to reach out to Mr. Gascon and express their concerns and their outrage on a matter such as this involving a sexual predator."

Lt. Richard Ruiz of the LA County Sheriff's Department's Special Victims Bureau
Critics of Gascón are expressing their frustration with the district attorney, saying Tubbs' case highlights the problems with a blanket ban on not trying juveniles as adults.
"It's useless to catch criminals like [Tubbs] if we don't follow through and seek justice for victims such as the 10-year-old girl [she] sexually assaulted. She bears the burden of a lifetime of trauma," L.A. County Supervisor Kathryn Barger, whose district includes Palmdale, told the Times. "[She] will be offered therapeutic interventions under the auspices of 'restorative justice'… and possibly granted only probation or parole. Where is the justice for [her] young victim and her family?"
Some critics are using the case as ammunition to fuel another recall effort of Gascón. The earlier attempt to recall the district attorney didn't make it to a vote as proponents couldn't collect enough signatures.
However, Gascón has said that the case is complicated due to the years between the crime and Tubbs' capture, as well as her criminal record and the impact on the victim.
Tubbs has also been arrested for battery, drug possession and probation violations in Idaho and Washington, according to the paper.
The victim, who did not want to testify on trial, has since moved from California and is still in therapy, said an impact statement read in court last month.
Gascón has also raised concerns about Tubbs' becoming a victim herself if she was held in an adult facility because of her trans identity. A probation report recommended she be sentenced to home confinement, according to Gascón.
An email reviewed by the Times said Tubbs is diagnosed with multiple mental illnesses and might also qualify as "developmentally disabled." These factors lead to legal questions about whether she can even be found responsible for the crime.
In addition, at 26, Tubbs is too old to be legally held in a county juvenile detention facility, leading to more questions over Tubbs' sentencing.
West Hollywood will engage community in MLK Jr. Day of Service
Martin Luther King Jr. holiday on Monday, January 17, 2022, is the 27th anniversary of the Day of Service that celebrates his life & legacy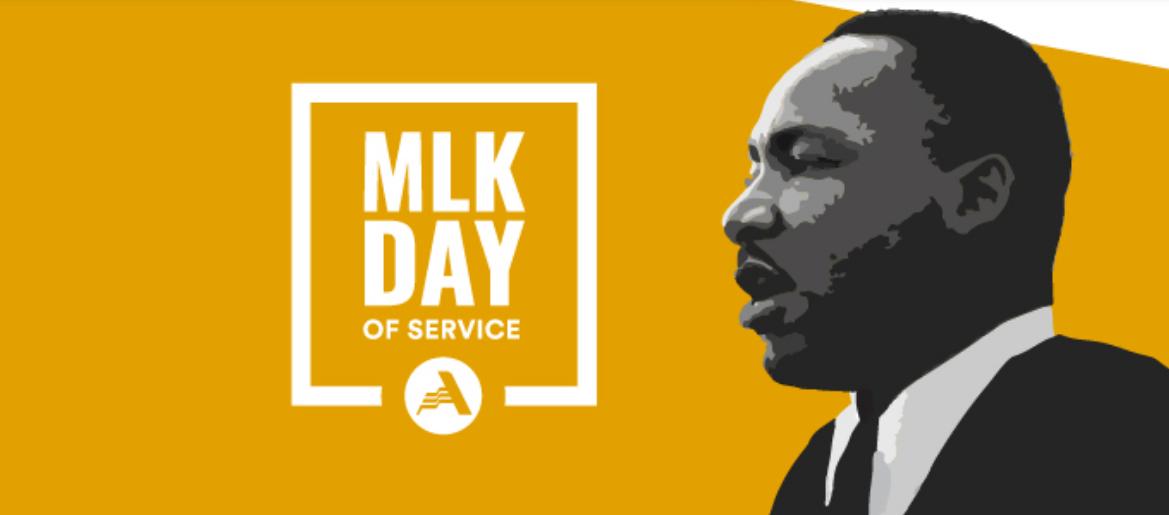 WEST HOLLYWOOD – In January 2022, the City of West Hollywood will continue its tradition of joining hundreds of communities across the country in a National Day of Service to commemorate the Martin Luther King Jr. Day federal holiday by providing an opportunity for community members to make an impact locally with a donation drive for people who are experiencing homelessness.
The City of West Hollywood, in partnership with West Hollywood Elementary and Friends of West Hollywood Elementary (FOWHE), will be collecting monetary and gift card donations to support new socks, blankets, and sleeping bags for the City's Homeless Initiative, which partners closely with nonprofit service providers, the West Hollywood Sheriff's Station, and Los Angeles County agencies to provide a wide variety of services aimed at reducing homelessness and supporting community members who are experiencing homelessness.
This year's City of West Hollywood Martin Luther King Jr. Day of Service activity reflects the desires of students from West Hollywood Elementary to help those most in-need in the community.
Due to COVID-19 health and safety protocols, this year's City of West Hollywood Martin Luther King Jr. Day of Service will take place as a two-week virtual donation drive instead of an in-person Day of Service event.
It will run from Saturday, January 15, 2022 to Monday, January 31, 2022. Donations can be made online at https://secure.qgiv.com/for/homeless or donations of physical gift cards or of personal checks made out to 'City of West Hollywood' may be mailed to:
West Hollywood Homeless Initiative/MLK Day of Service
West Hollywood City Hall
8300 Santa Monica Boulevard
West Hollywood, CA 90069
The City is, additionally, encouraging donations to the Los Angeles LGBT Center's Youth Center, which has posted a "CARE 4 Youth Essentials" wish list on Amazon at lalgbtcenter.org/care4youth.
The City of West Hollywood would have hosted its tenth-annual clothing drive for the Los Angeles LGBT Center's Youth Center on Highland in January 2022, but due to COVID-19 health and safety protocols, this year the City is instead encouraging virtual donations of needed supplies that will be distributed to lesbian, gay, bisexual, and transgender (LGBT) youth who are experiencing homelessness.
For more information about the Los Angeles LGBT Center's Youth Center, please visit www.lalgbtcenter.org/social-service-and-housing/youth.
The City of West Hollywood encourages community members who seek to make a difference to volunteer in response to the urgent call and unprecedented need for volunteers during these uncertain times.
To find out more about local volunteer opportunities with the City of West Hollywood's community partners, please visit www.weho.org/volunteer.
For addition information about virtual and in-person volunteer opportunities to address critical needs, please visit California Volunteers at www.californiavolunteers.ca.gov/get-involved/covid-19 or call (888) 567-SERV; visit Volunteer Match at www.volunteermatch.org; or visit LA Works at www.laworks.com or call (323) 224-6510.
The City's West Hollywood Homeless Initiative seeks to address homelessness with a multi-disciplinary, multi-agency, collaborative response. For more information about the West Hollywood Homeless Initiative, including ways to help and resources for those in need, please visit www.weho.org/homeless or call (323) 848-6590.
The Martin Luther King Jr. holiday on Monday, January 17, 2022, is the 27th anniversary of the Day of Service that celebrates the Civil Rights leader's life and legacy. The Martin Luther King Jr. Day federal holiday was designated as a National Day of Service by Congress in 1994. Each year, the City of West Hollywood participates in this call to action.
For more information about MLK Day of Service activities and recognitions across the nation, please visit www.nationalservice.gov/serve-your-community/mlk-day-service. 
For more information about the City of West Hollywood's 2022 Martin Luther King Jr. Day of Service please contact Larissa Fooks, the City of West Hollywood's Community Events Coordinator, at (323) 848-6413 or at [email protected].
For people who are Deaf or hard of hearing, please call TTY (323) 848-6496.
British tourists robbed at gunpoint in WeHo area caught on video
"I've never even seen a gun before, let alone have one at my head," he added. "I honestly thought I was going to lose my life at one point"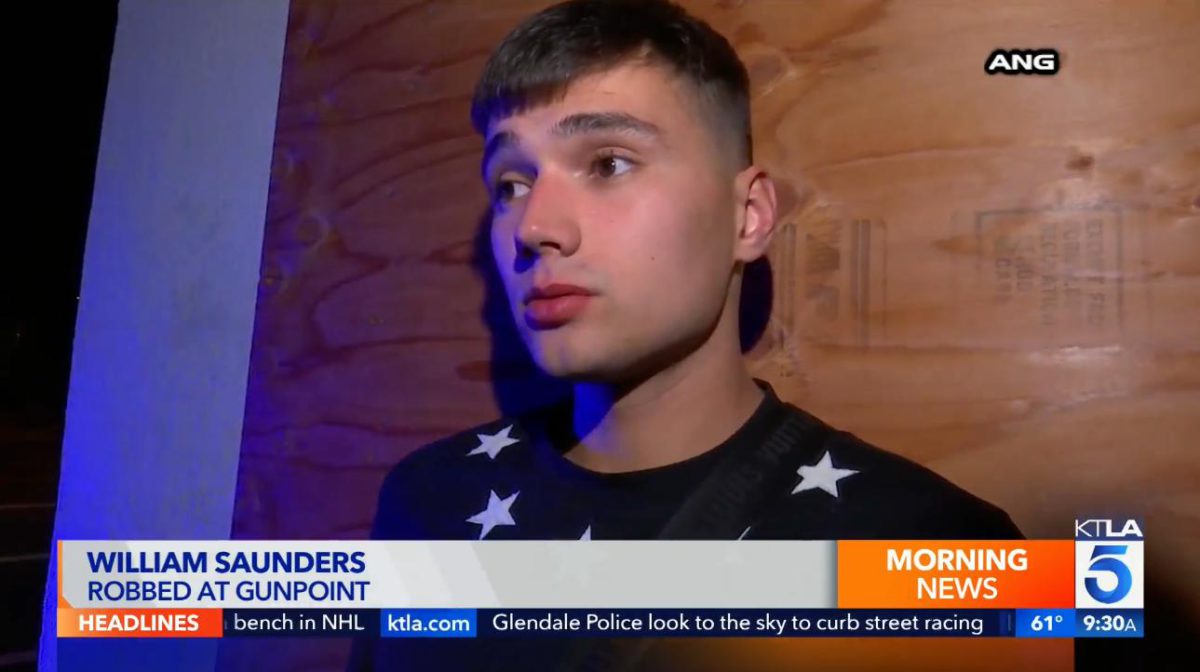 WEST HOLLYWOOD – Two young British men who had been visiting a nightclub in the area of 961 N. La Cienega Blvd. were accosted by robbers as they left the club to catch an Uber.
Cellphone video by a witness caught the robbers struggling with one of the victims KTLA reported.
William Saunders, who identified himself as one of the victims in the robbery, said that he and his friend had just left a nightclub and were hailing an Uber ride when they were approached by the robbers.
"Guys with their hoods pulled tight, could hardly see their faces, jumped out at us, grabbed us," Saunders said. "One of them had a small handgun on him, pointed it to my head, told me to give him my watch, my bag and my phone."
Saunders said he threw his watch to the floor, pushed the robber and ran into a restaurant, where he learned that there was video of the assailants wrestling with his friend, ripping his bag off him and taking his watch.
Deputies from the West Hollywood substation patrolling the area responded immediately. In a statement, the Los Angeles County Sheriff's Department said that the victims were accosted by two suspects wearing hoodies and that a firearm was displayed. The suspects were able to get away with what one of the victims described as a bag that contained expensive watches, their passports and an unknown amount of cash, the Sheriff's Department confirmed.
"We're visiting from England," Saunders told KTLA. "Only one night in L.A. and it has ended like this."
"I've never even seen a gun before, let alone have one at my head," he added. "I honestly thought I was going to lose my life at one point."