Newport Beach man will stand trial for hate crime in Blaze Bernstein's murder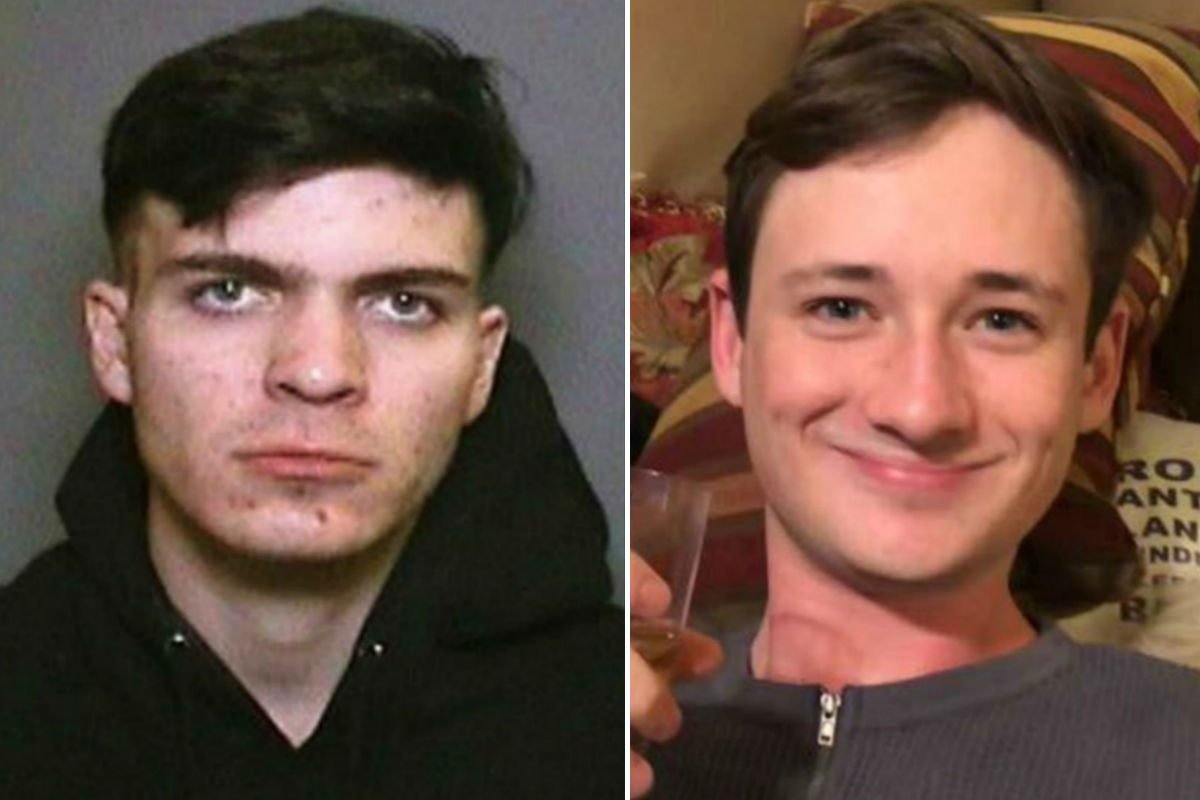 Samuel Lincoln Woodward, 21, was ordered to stand trial in Orange County Superior Court Tuesday, Sept 4, on murder and hate crime charges. OC County District Attorney Tony Rackauckas' prosecutorial team linked Woodward to the fatal stabbing of his former high school classmate, Blaze Bernstein. He has pleaded not guilty.
Woodward stabbed Bernstein nearly 20 times in the face and neck after the two met at a park last January, prosecutors said. The two had connected earlier in the evening on Snapchat, after which Woodward picked up Bernstein at his home.
Bernstein's murder made national headlines after his body was discovered in a shallow grave in a park in Lake Forest near his home on Jan. 9, a week after he disappeared.
Bernstein's high school classmate, Woodward, then 20, was arrested on Jan. 12 after DNA evidence found at the grave and in Woodward's car linked him to the slaying. No murder weapon has been found.
The Associated Press reported that about six months before his death which prosecutors have now categorized as a hate crime, Bernstein graphically discussed hopes to have sex with the man charged in his killing, an investigator told the court during Tuesday's preliminary hearing.
Bernstein had texted a friend a photo of Woodward and said "the two had run into each other and he thought they were going to hook up," saying sex with the former schoolmate would be "legendary."
What led to that encounter was not clear during the hearing on the murder and hate crime charges, but Orange County Sheriff's Investigator Craig Goldsmith said among the anti-gay and hateful material found on his phone was mention of his efforts to pose as "gay curious" to attract men and then reveal it as a prank.
"That's what they deserve," Woodward wrote, using an anti-gay slur.
At the close of Tuesday's preliminary hearing, Superior Court Judge Karen L. Robinson found there is enough evidence for the case to proceed to trial.
Testimony during the day-long hearing provided new details about the evidence investigators allege ties Woodward to Bernstein's death. In addition to the DNA evidence, prosecutors presented the court with evidence that he had troves of homophobic and neo-Nazi material on his mobile phone. Prosecutors say this illustrates his suspected homophobia, as well as his ties to Atomwaffen Division, an armed fascist organization.
Woodward's defense lawyer, Edward Munoz, didn't present any witnesses, but on cross-examination it was revealed by his client that he was autistic and was socially awkward and sexually confused.
Munoz argued there was no evidence of a hate crime because reprehensible writings found on Woodward's phone were not shared with others, but in emails to himself.
"I think in a hate crime instance you have to have an outward manifestation of your loathing to the world," Munoz said after the hearing.
If convicted of first-degree murder and the hate crime allegation, prosecutors could seek a sentence of up to life in prison without parole.
Reporting by The Associated Press, The Orange County Register, the staff of the Los Angeles Blade, and wire service reports.
California expands broadband infrastructure & internet access across state
The initial project locations based on unserved/underserved areas that don't reliably have download speeds of at least 25 Megabits per second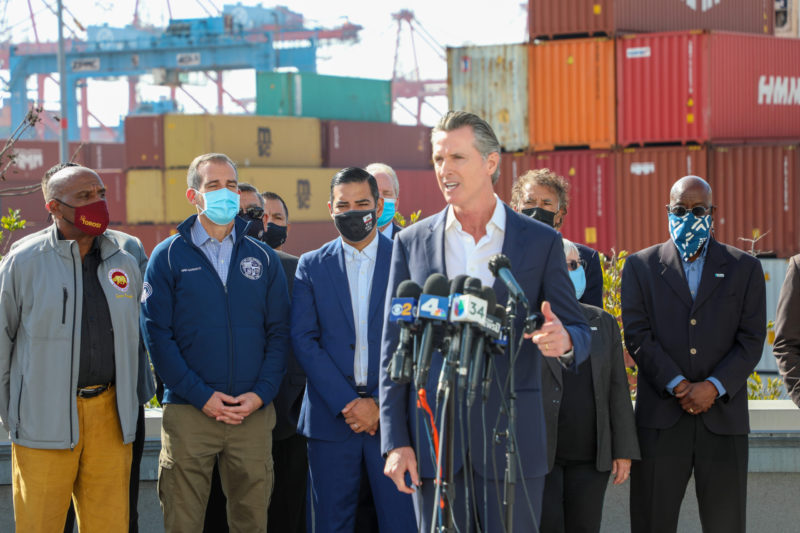 SACRAMENTO – Advancing California's commitment to bridge the digital divide, Governor Gavin Newsom announced that the state has identified 18 projects to begin work on an open-access middle-mile network that will provide missing infrastructure paths to bring broadband to all communities.
As part of the historic $6 billion broadband investment advanced in partnership with legislative leaders earlier this year, the initial project locations are based on known unserved and underserved areas across the state. The projects will connect to the core of the global internet and interconnect to last-mile infrastructure, which is the final leg that provides internet service to a customer.
"California is committed to taking on the challenges laid bare by the pandemic, including the digital divide holding back too many communities across the state," said Newsom. "These projects are the first step to delivering on our historic investment that will ensure all Californians have access to high-quality broadband internet, while also creating new jobs to support our nation-leading economic recovery."
The initial 18 projects represent a range of geographic locations and technical approaches. Projects are being initiated in the following tribal communities, counties and cities: Alpine County; Amador County; Calaveras County; Central Coast; Coachella Valley; Colusa Area; Inyo County; Kern County; Kern/San Luis Obispo Area; Lake County Area; Los Angeles and South Los Angeles; Oakland; Orange County; Plumas Area; Riverside/San Diego Area; San Bernardino County; Siskiyou Area; and West Fresno.
Evaluation of project areas included consideration of public comments, prioritization of unserved or underserved areas of the state, and inclusion of tribal communities, cities and counties. An unserved or underserved area has households that do not reliably have download speeds of at least 25 Megabits per second (Mbps) and upload of at least 3 Mbps.
"Core to our success will be the deep partnerships we've built with a diverse set of community organizations and last mile providers. Through many years of engagement with metropolitan planning organizations, CPUC-supported broadband consortia, Tribal organizations, community-based broadband advocacy groups, and organizations like the Rural County Representatives of California, the NAACP, and the California Emerging Technology Fund, we are now ready to take this historic step towards broadband equity for California," said Louis Fox, Founder and Chair of GoldenStateNet, the state's third-party administrator.
State partners implementing the middle-mile initiative include the California Department of Technology, California Public Utilities Commission (CPUC) and Caltrans. GoldenStateNet was selected as the Third-Party Administrator (TPA) to manage the development, acquisition, construction, maintenance and operation of the statewide open-access middle-mile broadband network. As the TPA, GoldenStateNet will partner with key stakeholder groups across the state to investigate the best technical, financial and operational models to meet the needs of the project sites.
A map and additional information on the initial projects can be found here.
"A reliable broadband connection makes the difference between having access to full-service health care, education and employment or sometimes going without," said State Chief Information Officer Amy Tong. "Through a historic partnership between our Governor, the Legislature, state agencies and a third-party administrator, we are taking immediate action to improve connectivity for Californians in the northern, central and southern parts of the state."
"These initial routes have been identified to accelerate projects in areas of the state that are unserved because of the lack of open middle mile infrastructure to serve them. We are accelerating the selection of a diverse set of routes — those that are ready to build and those that are not ready to build. This allows the state to partner with locals on these diverse projects and learn by doing, as we concurrently work to finalize all the needed routes in the State. There are many more communities like those in Phase I that will be included in the final map," said Martha Guzman Aceves, Commissioner at the CPUC.
Sen. Alex Padilla & Santa Monica College- Thanksgiving grocery giveaway
"As we approach Thanksgiving, it is important to support each other and our communities, and give back when we can"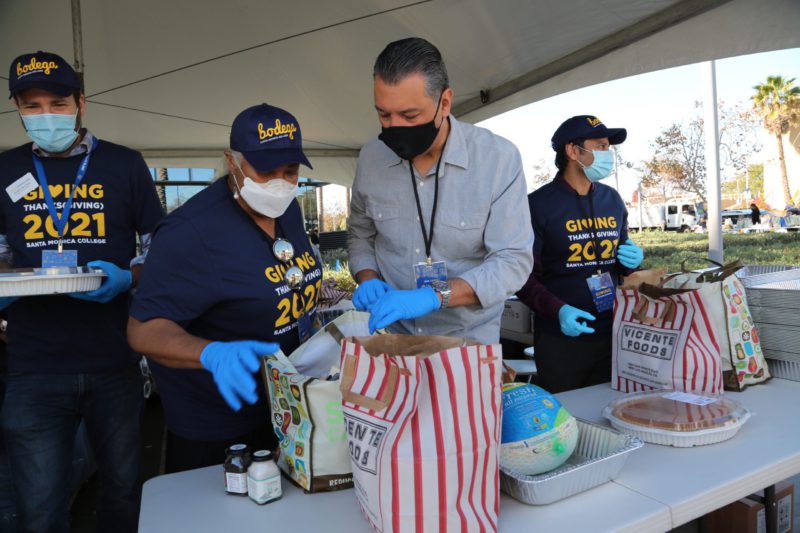 SANTA MONICA — Ahead of Thanksgiving, U.S. Senator Alex Padilla (D-Calif.) on Tuesday volunteered with Santa Monica College (SMC) for their 2nd Annual GIVING THANKS(giving) Holiday Grocery Drive-Thru Giveaway.
Padilla joined dedicated SMC volunteers, along with state and local officials to provide fresh holiday groceries to 1,500 food insecure students.
"As we approach Thanksgiving, it is important to support each other and our communities, and give back when we can," said Senator Padilla. "I was proud to join Santa Monica College and regional partners for their annual holiday food drive to make sure students have access to fresh food and groceries this holiday season. But this is also a stark reminder that there is more work to be done to address student food insecurity, an issue that existed since before the pandemic. I've introduced the BASIC Act to give students the resources they need to stay focused on their education. No student should have to worry about meeting their basic needs while pursuing their education."
"Having Senator Padilla attend today's event is so powerful because it raises the importance of giving back to our community," said Lizzy Moore, president of the Santa Monica College Foundation and Santa Monica College's dean of institutional advancement. "The Santa Monica College community is grateful for his leadership in the Senate to push for the BASIC Act and other legislative proposals to address the dramatic rates of food insecurity that exists on all college campuses including Santa Monica College."
Even before the pandemic, 50 percent of California Community College students were food insecure.
Senator Padilla has been a strong advocate for addressing food insecurity and ensuring students can meet their basic needs while pursuing a higher education. This year, Padilla introduced the Basic Assistance for Students in College (BASIC) Act, bicameral legislation to ensure college students are able to meet their basic needs while pursuing their education. Specifically, the legislation provides $1 billion for grants to ensure institutions of higher learning have the resources they need to support their students' most fundamental needs, and directs the federal government to streamline data sharing across agencies to help students qualify for aid – particularly Pell Grant recipients and attendees of community colleges and minority-serving institutions.
Senator Padilla also joined his colleagues in introducing the Student Food Security Act of 2021. This bicameral legislation helps address food insecurity on college campuses by enabling more low-income college students to access the Supplemental Nutrition Assistance Program (SNAP), improve data collection and sharing, and create a new grant program to help colleges and universities support their students.
2022 Best of LGBTQ LA Readers' Choice Award Nominations
Nominate your favorites in our 2022 Best of LGBTQ LA categories through December 5th.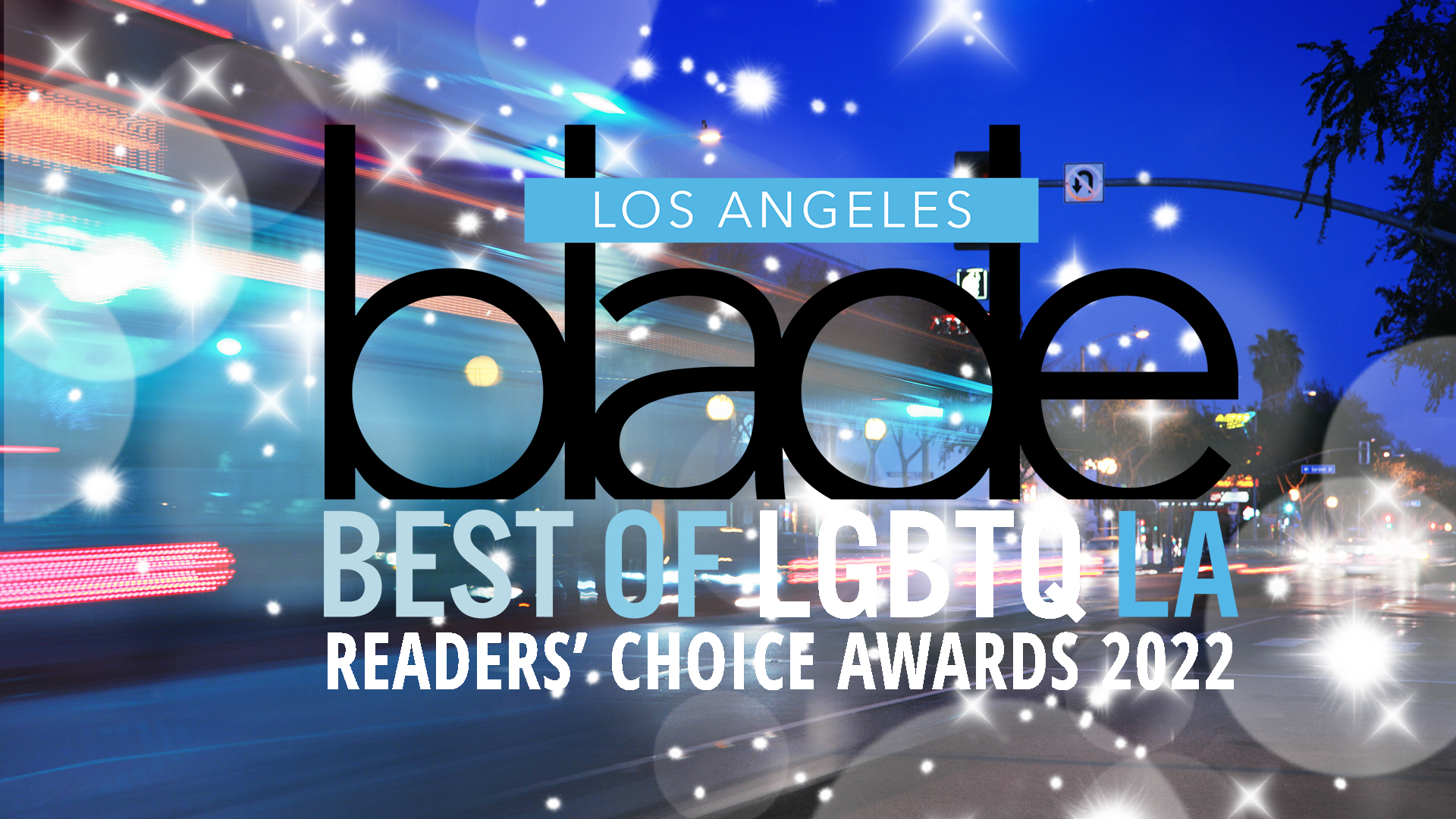 It is Decision 2022! Nominate your favorites in our 2022 Best of LGBTQ LA categories through December 5th. The top 5 nominees from each category will become a finalist with voting starting December 15th. Our 2022 Best of LGBTQ LA will be announced at the Best of LGBTQ LA Awards Party and special issue on January 28th, 2022.
Nominate below or click HERE.