Newport Beach man will stand trial for hate crime in Blaze Bernstein's murder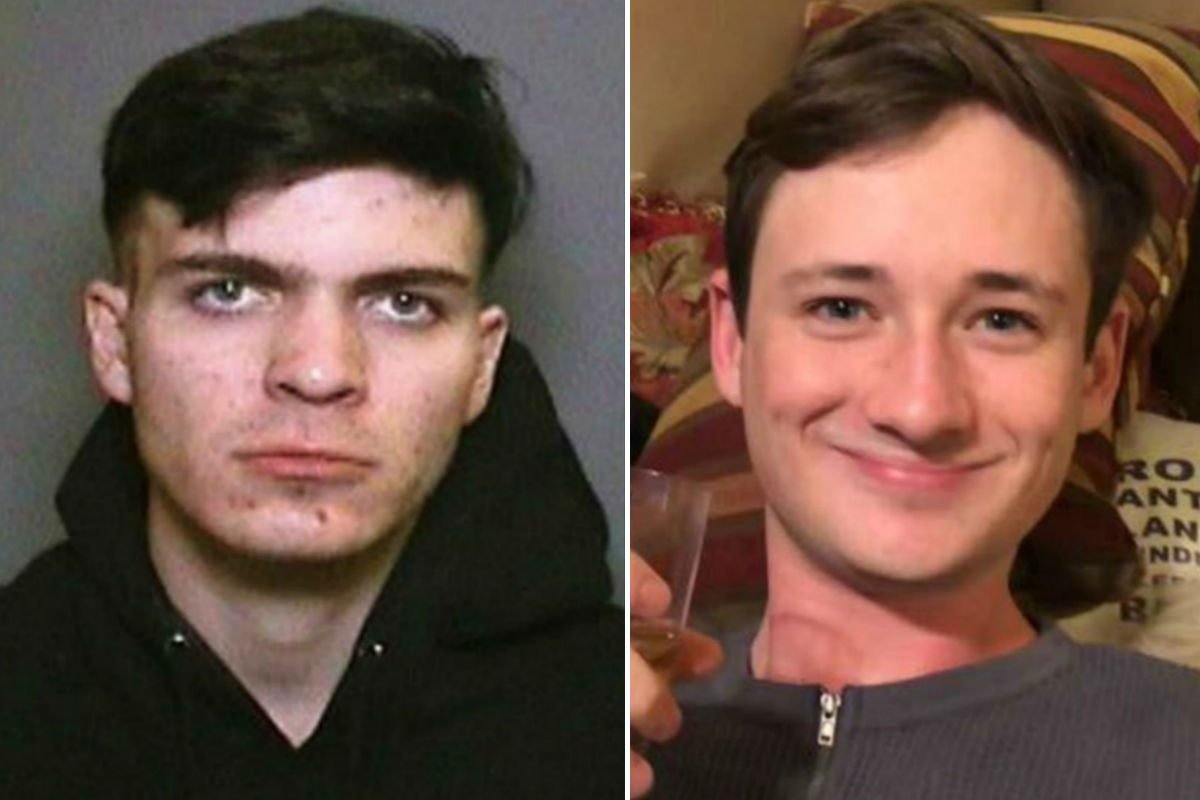 Samuel Lincoln Woodward, 21, was ordered to stand trial in Orange County Superior Court Tuesday, Sept 4, on murder and hate crime charges. OC County District Attorney Tony Rackauckas' prosecutorial team linked Woodward to the fatal stabbing of his former high school classmate, Blaze Bernstein. He has pleaded not guilty.
Woodward stabbed Bernstein nearly 20 times in the face and neck after the two met at a park last January, prosecutors said. The two had connected earlier in the evening on Snapchat, after which Woodward picked up Bernstein at his home.
Bernstein's murder made national headlines after his body was discovered in a shallow grave in a park in Lake Forest near his home on Jan. 9, a week after he disappeared.
Bernstein's high school classmate, Woodward, then 20, was arrested on Jan. 12 after DNA evidence found at the grave and in Woodward's car linked him to the slaying. No murder weapon has been found.
The Associated Press reported that about six months before his death which prosecutors have now categorized as a hate crime, Bernstein graphically discussed hopes to have sex with the man charged in his killing, an investigator told the court during Tuesday's preliminary hearing.
Bernstein had texted a friend a photo of Woodward and said "the two had run into each other and he thought they were going to hook up," saying sex with the former schoolmate would be "legendary."
What led to that encounter was not clear during the hearing on the murder and hate crime charges, but Orange County Sheriff's Investigator Craig Goldsmith said among the anti-gay and hateful material found on his phone was mention of his efforts to pose as "gay curious" to attract men and then reveal it as a prank.
"That's what they deserve," Woodward wrote, using an anti-gay slur.
At the close of Tuesday's preliminary hearing, Superior Court Judge Karen L. Robinson found there is enough evidence for the case to proceed to trial.
Testimony during the day-long hearing provided new details about the evidence investigators allege ties Woodward to Bernstein's death. In addition to the DNA evidence, prosecutors presented the court with evidence that he had troves of homophobic and neo-Nazi material on his mobile phone. Prosecutors say this illustrates his suspected homophobia, as well as his ties to Atomwaffen Division, an armed fascist organization.
Woodward's defense lawyer, Edward Munoz, didn't present any witnesses, but on cross-examination it was revealed by his client that he was autistic and was socially awkward and sexually confused.
Munoz argued there was no evidence of a hate crime because reprehensible writings found on Woodward's phone were not shared with others, but in emails to himself.
"I think in a hate crime instance you have to have an outward manifestation of your loathing to the world," Munoz said after the hearing.
If convicted of first-degree murder and the hate crime allegation, prosecutors could seek a sentence of up to life in prison without parole.
Reporting by The Associated Press, The Orange County Register, the staff of the Los Angeles Blade, and wire service reports.
Newsom signs laws, further fortifies California abortion protections
"California is a Reproductive Freedom state and all are welcome to seek the care they want or need here in California"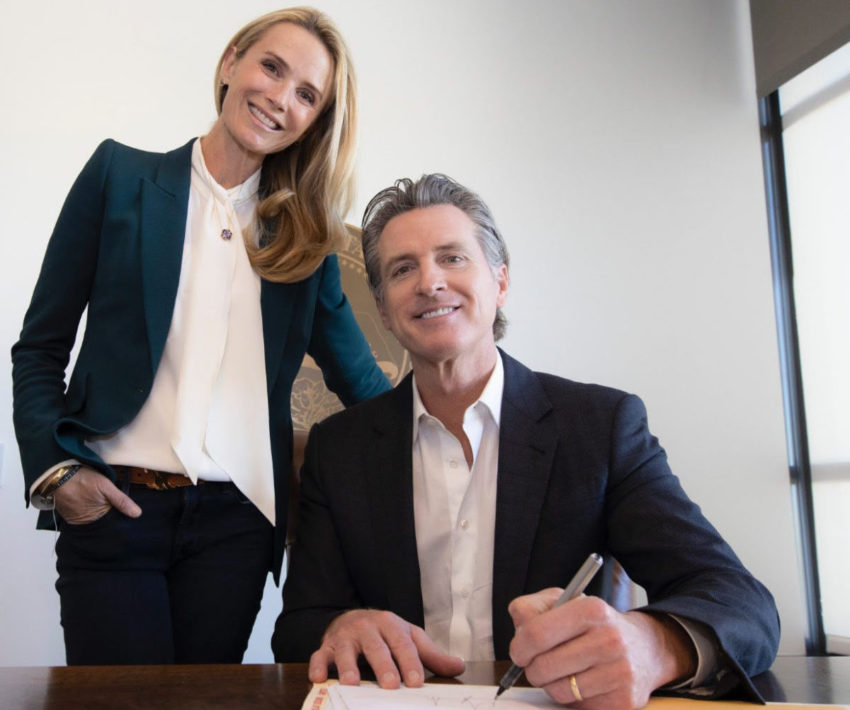 SACRAMENTO – As other states throughout the country outlaw abortion and criminalize patients and doctors, California continues to lead the nation's fight for reproductive health care access and privacy.

Today, Governor Gavin Newsom signed additional bills into law to further protect people from legal retaliation and prohibit law enforcement and corporations from cooperating with out-of-state entities regarding lawful abortions in California, while also expanding access to contraception and abortion providers in California.

"An alarming number of states continue to outlaw abortion and criminalize women, and it's more important than ever to fight like hell for those who need these essential services. We're doing everything we can to protect people from any retaliation for accessing abortion care while also making it more affordable to get contraceptives," said Governor Newsom. "Our Legislature has been on the frontlines of this fight, and no other legislative body in the country is doing more to protect these fundamental rights – I'm proud to stand with them again and sign these critical bills into law."

The package signed today includes:
PROTECTIONS FROM CRIMINAL & CIVIL LIABILITIES: AB 2223 by Assemblymember Buffy Wicks (D-Oakland) helps to ensure that pregnancy loss is not criminalized, prohibiting a person from being criminally or civilly liable for miscarriage, stillbirth, abortion, or perinatal death due to causes that occurred in utero.
KEEPS MEDICAL RECORDS PRIVATE: AB 2091 by Assemblymember Mia Bonta (D-Oakland) prohibits a health care provider from releasing medical information on an individual seeking abortion care in response to a subpoena or request from out-of-state.
PROHIBITS COOPERATION WITH OUT-OF-STATE ENTITIES: AB 1242 by Assemblymember Rebecca Bauer-Kahan (D-Orinda) prohibits law enforcement and California corporations from cooperating with out-of-state entities regarding a lawful abortion in California. It also prohibits law enforcement from knowingly arresting a person for aiding in a lawful abortion in California.
EXPANDS BIRTH CONTROL ACCESS: SB 523 by Senator Connie Leyva (D-Chino) expands birth control access – regardless of gender or insurance coverage status – by requiring health plans to cover certain over-the-counter birth control without cost sharing. It also prohibits employment-related discrimination based on reproductive health decisions.
MORE HEALTH CARE PROVIDERS: SB 1375 by Senate President pro Tempore Toni G. Atkins (D-San Diego) expands training options for Nurse Practitioners and Certified Nurse-Midwives for purposes of performing abortion care by aspiration techniques.
"During this unprecedented time, I'm grateful to the Governor and the California Legislature for taking critical measures to protect a woman's right to choose and to enshrine the right to reproductive freedom into California's constitution," said First Partner Jennifer Siebel Newsom. "No person should be denied access to contraceptive services and abortion care because of a lack of resources or a fear of retribution. And we will not accept the status quo of rendering women powerless to determine their own destiny. In California, we trust women, we believe in women, and we see their value beyond their reproductive capabilities."

"My colleagues and I saw the imminent danger headed for national abortion access more than a year ago and have spent every day since working to not only protect reproductive rights, but expand them. Our package of bills ensures that all Californians, and anyone who needs to come here, will receive the essential health care they need and the respect they deserve. Creating laws is like a marathon and today, we are only able to cross the finish line because of months of hard work, and leadership from the Legislative Women's Caucus and our partners on the California Future of Abortion Council." – Senate President pro Tempore Toni Atkins.
In addition to the bills detailed above, the Governor also signed into law:
AB 657 by Assemblymember Jim Cooper (D-Elk Grove): Expedites licensure for health care practitioners that come to California to provide abortion care services.
AB 2626 by Assemblymember Lisa Calderon (D-Whittier): Prohibits specified licensing boards from suspending or revoking a license solely for performing an abortion in accordance with the licensee's practice act.
AB 2205 by Assemblymember Wendy Carrillo (D-Los Angeles): Requires Covered California plans to report annually the total amounts of funds collected in special accounts for abortion care which was established under the ACA to hold premium payment of $1 per member per month and from which claims for abortion care must be paid.
SB 1142 by Senator Anna Caballero (D-Merced) and Senator Nancy Skinner (D-Berkeley): Requires the establishment of an abortion care services website and an evaluation of the Abortion Practical Support Fund.
SB 1245 by Senator Sydney Kamlager (D-Los Angeles): Establishes a reproductive health pilot project in LA County to support innovative approaches and collaborations to safeguard abortion access.
AB 1918 by Assemblymember Cottie Petrie-Norris (D-Laguna Beach): Creates the CA Reproductive Health Scholarship Corps to recruit, train and retain a diverse workforce of health care professionals who will provide reproductive health services in underserved areas of the state.
AB 2134 by Assemblymember Dr. Akilah Weber (D-San Diego): Establishes the CA Reproductive Health Equity Program which will provide grants to providers who provide uncompensated care to patients with low-incomes and those who face other financial barriers.
AB 2586 by Assemblymember Cristina Garcia (D-Bell Gardens): Establishes the CA Reproductive Justice and Freedom Fund to support CBOs in providing comprehensive reproductive/sexual health education, inclusive of abortion care, to disproportionately impacted communities.
The Governor previously signed SB 245 to eliminate cost-sharing for abortion services and AB 1666, which seeks to protect those in California from civil liability for providing, aiding, or receiving abortion care in the state.
"As extreme politicians across the country pursue personal political agendas seeking to restrict and criminalize people seeking and providing abortion services – essential health care that should be available to people where they live and when they want or need it – California is showing what is possible when leaders listen to experts, facts, science and from the people who are directly impacted," said Jodi Hicks, President and CEO of Planned Parenthood Affiliates of California. "Patients and providers across California and the country are living in a state of fear and confusion as we collectively try to navigate this new post-Roe reality. Today's bold and comprehensive actions provide reassurance to all that California is a Reproductive Freedom state and all are welcome to seek the care they want or need here in California."
"California continues to take historic steps towards its promise to be a Reproductive Freedom state – not just protecting access to abortion care in the face of Roe v. Wade being overturned, but moving forward centering equity and expanding access to help people, regardless of where they call home, get the essential care they want or need here in California. This bill package, in addition to the $200+ million in new funding, will go a long way in helping people seeking care in California and the community organizations and providers already on the ground doing the work across the state. By signing this bill package, Governor Newsom is putting an exclamation mark on a year-long effort by California reproductive health, rights, and justice leaders and policymakers to prepare and respond to the U.S Supreme Court overturning 50 years of precedent and eliminating the federally protected right to abortion." – Steering Committee of the California Future of Abortion Council.
"California is committed to upholding and expanding protections that ensure reproductive health care is a right and not a privilege. The legislative package signed into law today strengthens the budget actions taken by the Governor earlier this summer to protect and expand reproductive care in California, while also breaking down barriers that have caused historic inequities in access and the health outcomes of our most vulnerable communities," said Secretary of the California Health & Human Services Agency, Dr. Mark Ghaly. "We stand ready to deliver on this vision of a Healthy California for All, which protects the health and wellbeing of anyone seeking critical reproductive services in California."
These actions build upon California's nation-leading actions to cut costs, expand access and strengthen protections for abortion care:
Historic LA gay bathhouse for sale- looks to be end of an era
Midtowne Spa owned three properties in Southern California- The Los Angeles location is the last Midtowne Spa standing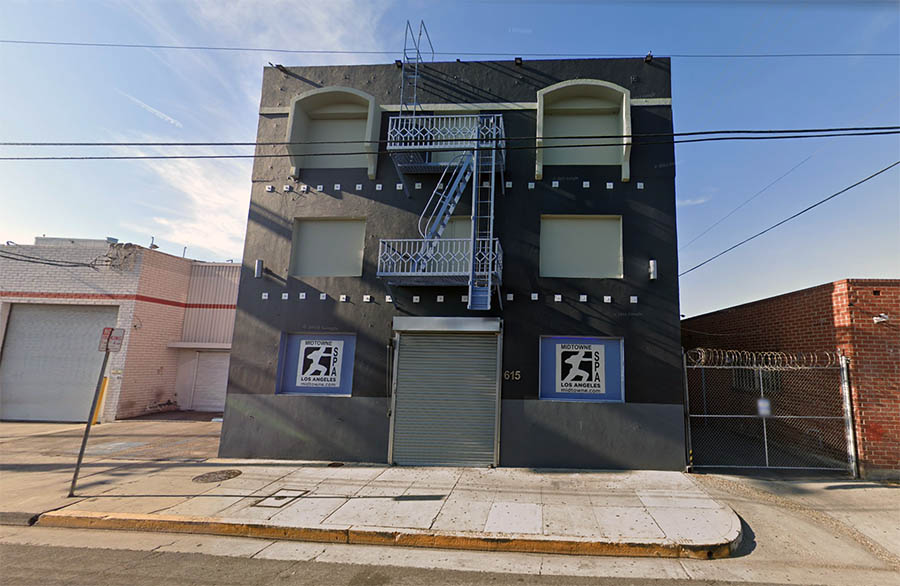 By Paulo Murillo | LOS ANGELES – The Midtowne Spa Los Angeles property, home to the historic sex bathhouse catering to gay, bisexual, and men who have sex with men (MSM) went up for sale earlier this month.
Insiders say this is the end of the last Midtowne Spa standing in Southern California and across the nation. Located at 615 Kohler Street in Los Angeles, the bathhouse was founded in 1972, marking a good 50 years of providing a safe space for men to meet men.
According to sources, Midtowne Spa Los Angeles could be closing as early as some time in October. Vendors who provide towel and linen services allege they have been told their services will not be needed past October. The cleaning crew was told the same according to rumors.
An employee who wishes to remain nameless, said that they are very aware of the sale of the property and that workers sense the end is near although management isn't saying much about what the sale means to their employment. Workers are being told that the owners hope to save the mens spa and transfer the business to a party that is interested in continuing the business name and hopefully save their jobs, but the listing suggests the property will most likely be redeveloped and they may soon be out of a job.
Attempts to reach management have been unsuccessful.
Midtowne Spa owned three properties in Southern California, The Melrose Spa, at 7269 Melrose Ave in Los Angeles, which closed in May 2017, and the 1350 Club at 510 W Anaheim St, in Wilmington, which closed some time in May, 2022 shortly after being shut down by the COVID-19 pandemic.
The Los Angeles location is the last Midtowne Spa standing. The Austin, Texas Location closed in July, 2016. Dallas closed the following year. Midtowne Denver also closed earlier this year. Most of these locations closed with little to no fanfare, upsetting some of their most loyal customers.
Midtowne Spa Los Angeles currently offers private rooms as well a lockers. The facility has an indoor swimming pool, whirlpool, Sauna, Steam room, Sundeck and a TV Lounge. They have adult movie channels, two gay and one Straight/Bisexual and 24 hour secured parking garage right next door to the club. We offer free HIV & STD testing, please check our website for days and times.
A recent guest tells WEHO TIMES that the spa was busy this past Saturday. "The rooms were completely sold out by 7pm, but I went early in the afternoon," he said. "They have raised prices significantly, but they do sell out of rooms, and and they still have plenty of customers."
The customer also credits Midtowne for promoting a clean (as possible) environment and also providing std testing and free counseling, "It's not just about STD/AIDS, but the counselors also will talk to people, like gay people just coming out, which is so important for some people who may be reluctant to go to other places," he said. "This is a safe place for queer expression that will be a loss to the community and also has historic value. The original owner, Marty, really wanted Midtowne to stay open long after his demise as an outlet for the queer community."
The property is listed as a prime Downtown Los Angeles Development site by Major Properties. Built in 1914, the land area is listed at 30,160 sq ft with a property size of 22,419 sq ft. The asking price is a reduced $6,500,000. The portfolio would be delivered empty, which is another sign of Midtowne Spa will not survive the sale of the property.
Major Properties describes the development site as:
• Major price reduction!
• Prime DTLA purchase opportunity
• Mixed-use/residential development site
• 13,380± SF 3-story building is occupied by Midtown Spa; 9,039± SF 1-story building is used for interior parking; additional 3 parcels are parking lots (one is noncontiguous).
• Located at the southwest corner of East 6th St and Kohler St
• Situated 2 blocks west of the DTLA Arts District, and adjacent to the Flower and Fashion Districts
• There is a potential alley vacation that would add 2,340± SF of land to the portfolio. If Seller obtains the alley, the sale price would be increased by $571,000.
• TOC: Tier 3
• Located in State Enterprise Zone; Greater Downtown Housing Incentive Area; and Los Angeles Redevelopment Project Area • Located in Designated Qualified Opportunity Zone (tax benefits)
• Proposed DTLA 2040 Community Plan: Markets
906-910-920 E 6th St, 615 Kohler St and the noncontiguous parking lot will benefit from the proposed DTLA 2040 Community Plan, which will will allow for long-term upside due to a significant emphasis on community growth and development. The proposed DTLA 2040 Plan will increase jobs, housing, transportation, open space, and amenities, adding 125,000 new residents, 70,000 new housing units, and 55,000 new jobs.
• Portfolio will be delivered vacant.
To read the full listing visit: https://www.majorproperties.com/property/prime-dtla-development-site/.
*********************
The preceding article was previously published by the WeHo Times and is republished by permission.
California advances pay equity and supporting women
Additional measures signed by the governor expand supports for victims of domestic violence and sexual assault
SACRAMENTO – Governor Gavin Newsom and First Partner Jennifer Siebel Newsom today met with leaders from the Legislative Women's Caucus to highlight a package of priority legislation signed by the Governor to strengthen California's commitment to advancing gender equity and protecting the rights of women.
The measures signed by the Governor include SB 1162 by Senator Monique Limόn (D-Santa Barbara), which requires employers to make salary ranges for positions available to applicants and employees and expands pay data reporting requirements to better identify gender and race-based pay disparities.
"California has the strongest equal pay laws in the nation, but we're not letting up on our work to ensure all women in our state are paid their due and treated equally in all spheres of life," said Governor Newsom. "These measures bring new transparency to tackle pay gaps, end discriminatory pricing of products based on gender and expand supports for survivors of abuse and assault. I thank the Legislative Women's Caucus for their leadership and partnership in building a more equitable California for all."
"To achieve a California for ALL WOMEN, we must dismantle the patriarchal systems that have barred women from access to equal pay, secure housing, fair prices on goods, and support services and privacy after a sexual assault," said First Partner Jennifer Siebel Newsom. "These bills will move us in the right direction, and I am grateful to the California Legislative Women's Caucus and Governor Newsom for their continued partnership in working to move the needle forward to true gender equality in California."
"Over the last two years, the Legislative Women's Caucus has been working tirelessly to help reverse the devastating impacts the COVID-19 pandemic has had on women, especially women of color. The reality is that these issues existed long before the pandemic, but the pandemic further exacerbated and highlighted the work we need to do to lift up all women, especially low-income women of color, and has given us a greater sense of urgency," said Assemblymember Cristina Garcia (D-Bell Gardens), Chair of the California Legislative Women's Caucus. "Governor Newsom's actions to sign a diverse package of bills that are leading with a lens on equity will make a positive difference for women, children, and families across the state and ensures we are rebuilding a system that better values women and everything they bring to the table."

Advancing pay equity and combating gender-based price discrimination

SB 1162 requires employers to make pay scale information available to employees and included in job postings. Building on a measure the Governor signed in 2020 to identify patterns of wage disparities through mandated statewide pay data reporting, SB 1162 expands state pay data reporting requirements, which include employee sex, race and ethnicity information, to cover contracted employees.

Governor Newsom also signed AB 1287 by Assemblymember Rebecca Bauer-Kahan (D-Orinda) which eliminates the discriminatory "pink tax" by prohibiting different prices for goods based purely on what gender they are marketed to. AB 1287 allows for price differences when there is a significant difference in the cost or time to produce a particular good.

Supporting victims of domestic violence and sexual assault

In addition, Governor Newsom signed AB 1467 by Assemblymember Sabrina Cervantes (D-Riverside), which supports survivors by requiring sexual assault and domestic violence counselors at public colleges to be independent from the Title IX office and prohibits these counselors from releasing the identity of a victim without permission.

AB 2185 by Assemblymember Dr. Akilah Weber (D-San Diego) provides domestic violence victims access to free medical evidentiary exams by Local Sexual Assault Response Teams or other qualified medical evidentiary examiners.

SB 1017 by Senator Susan Talamantes Eggman (D-Stockton) increases eviction protections for survivors of domestic violence, sexual assault, human trafficking and other serious crimes.
A full list of bills the Governor announced signing can be found below:
AB 1287 by Assemblymember Rebecca Bauer-Kahan (D-Orinda) – Price discrimination: gender.
AB 1467 by Assemblymember Sabrina Cervantes (D-Riverside) – Student safety: sexual assault and domestic violence procedures and protocols: sexual assault and domestic violence counselors.
AB 2185 by Assemblymember Dr. Akilah Weber (D-San Diego) – Forensic examinations: domestic violence.
SB 1017 by Senator Susan Talamantes Eggman (D-Stockton) – Leases: termination of tenancy: abuse or violence.
SB 1162 by Senator Monique Limόn (D-Santa Barbara) – Employment: Salaries and Wages.
The Governor earlier this month signed AB 32, a Women's Caucus priority measure that expands health care access by permitting health care providers to establish new Medi-Cal patients via telephone call and other audio-only methods.