Proudly running for the LGBT community
Bisexual Katie Hill takes on anti-LGBT Steve Knight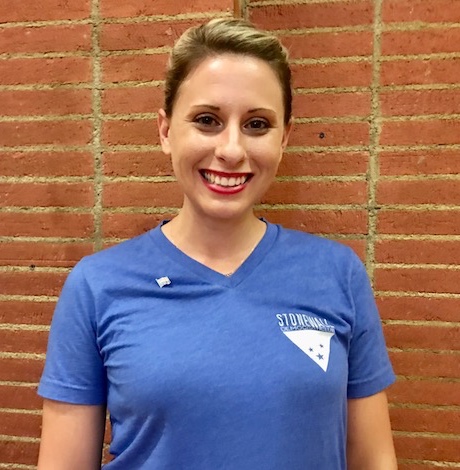 The Congressional Leadership Fund, retiring Republican House Speaker Paul Ryan's SuperPAC, is littering the Los Angeles airwaves with opposition ads so ridiculous they may well help get out the Democratic vote. The ads targeting young, out bisexual Katie Hill, a candidate for California's 25th Congressional District, are downright laughable.
CLF's latest ad against Hill, "Expensive," for instance, closes with: "Liberal Katie Hill. Immature. Out of Touch. Expensive." And in their effort to paint Hill, 31, as "immature," they show her as a real person laughing. But just as voters once preferred a candidate with whom they could imagine having a beer, like George W. Bush, in this hostile climate, women, young people and surely LGBT voters would much prefer someone with whom they can joke around than a ridged right-winger. 
Hill's campaign ads have been sunny and likeable, with a devastating opposition ad featuring her Republican opponent, longtime anti-LGBT Rep. Steve Knight on camera saying he thinks Social Security is a "bad idea."
What a stark difference in values. Hill, the daughter of a registered nurse and police officer, is a CSUN graduate with a master's in Public Administration. As executive director of People Assisting the Homeless, she grew the organization from a local non-profit to the state's largest non-profit provider of homes for the homeless. She commuted to PATH offices in Silver Lake from her rescue animal farm in Agua Dulce, near Santa Clarita, where she lives with her husband Kenny and their dogs, horses and goats.
Hill spoke with the Los Angeles Blade Sept. 10, after former President Barack Obama visited Orange County to stump for Democratic candidates. Hill missed the rally to be with supporters.
"I had this event planned with labor for months," Hills says, "and they had already recruited hundreds of union workers who are the working families of our district and who wanted an opportunity to meet with their hopefully next congressperson. It just felt like something that I couldn't back out of, despite the fact that it was an honor and a privilege to be recognized by President Obama."
One reason Hill decided to run for Congress was because of the Trump administration, finding the latest revelations about his presidency unsurprising.
"We've known for a long time that we have to put some kind of check on him and we've got to work towards getting him out as quickly as possible," Hill says. "The first step is flipping Congress … to hold him accountable and right now we don't have that."
Steve Knight, she says, "is one of the many Republicans in Congress who, despite the fact that every single day a new revelation comes out about how problematic Trump and his administration are and how unethical and how much they go against the very values and core beliefs of our country, they refuse to do anything about it."
Hill says that even though the district is "typically conservative," Hillary Clinton won by seven points in 2016, "which is a pretty large margin. And that means that a lot of people who normally vote for Republicans voted for her because they believe that Donald Trump is unfit to be president."
CD 25 includes Lancaster and the Antelope Valley, areas long associated with anti-LGBT white supremacists. And yet Hill felt comfortable enough to come out as bisexual as a teenager. 
"I think most teenagers go through a process," she says. "I started to really figure it out when I was about, I don't know, 12. And then eventually in high school, I came out to a few close friends and then after high school, I came out to my now-husband and then to my family. So it's kind of been an evolution."
Hill always felt "incredibly accepted by my family" but finds that a lot of people have difficulty wrapping their heads around bisexuality. "Like, OK, you might be a woman and like other women, you might be a man and like other men but when there's both involved, it just kind of confuses people sometimes…especially when you're in a committed relationship. And so I feel like part of this campaign has really been kind of an educational process and I think that's a big part of why representation is so important."
In April 2011, Gary Gates, a gay demographer and scholar at the Williams Institute, concluded that there were roughly 9 million adults in the U.S. who identified as LGBT. And "among adults who identify as lesbian, gay, or bisexual, bisexuals comprise a slight majority (1.8% compared to 1.7% who identify as lesbian or gay); women are substantially more likely than men to identify as bisexual," he reported. 
Bisexuality is "exactly that you are who you are from whatever stage you figure out that you're bisexual and you end up ultimately falling in love with one person and if that person is going to belong to one gender or the other—that's how you end up in a committed relationship with somebody and you retain your sexuality. The way that I've explained it to people is like I could've ended up being married to a man or a woman and it just happened to be a man," Hill says.
And people get that? "Eventually," she says, laughing. "It's made for some awkward conversations, especially, I would say, with folks above a certain age. But I think we're getting there."
Did she know that Lancaster and the Antelope Valley were once considered hotbeds for hate crimes?
"Oh, I definitely did. I lived in Rosemont in the early 1990s. I remember learning in elementary school about hate crimes because they had to shut down our school bathrooms to do a pretty extensive remodel because they'd been totally graffitied with Nazi symbols," she says.
"Everybody's process looks different, right? But I think in terms of my sexuality, something that I went through and I think probably a lot of other people go through is, well, is this a phase? And especially when you hear that over and over again from people who you respect, like, 'Oh, it's just a phase, you'll get past this. You're just experimenting,' those kinds of things. So I guess, in some ways, that made it easier to not really have to face the fact that you might not be part of the hetero-normative society," Hill says.
"And so I think I didn't," she says. "It's not like I was dating women, just obviously, when I was in Antelope Valley when those kinds of things were going on. So it didn't really hit me that much at that point. But by the time that I started to really address it internally and with the people I care about, I had moved to Santa Clarita, which, although it is also known as a kind of conservative area, I felt like I was around people who weren't hateful."
But she didn't directly experience hateful people in the Antelope Valley, either. "It's harder and harder for that to be acceptable anywhere in our region. And I don't think it's like that anymore in our district," she says.
"I would say my top two issues [in Congress, if elected] are insuring access to affordable healthcare for everyone and insuring that we're working on making housing more affordable for everyone. And those are issues that really do disproportionately affect our community," Hill says. "I also think equal rights across the board is something that I stand for. As a leader that represents the face of the LGBT community in Congress, I would see that as something that I need to be a champion for and do so at every opportunity, whatever piece of legislation that looks like, let's consider it through an equality lens."
Hill gets upset over the transgender bathroom issue. "Every time I hear this kind of thing come up, it just bothers me to my core that we're even talking about this," she says. "If you talk to people in my generation, it is so obvious that, you know, if somebody identifies as a woman, let them use the woman's bathroom; someone identifies as a man, they, of course, should use the men's bathroom. Why are we even talking about this?"
Hill is also adamant about always being inclusive. "If you're talking about passing legislation that's going to protect people but you write in something that is inherently discriminatory or allows for discrimination, then you're kind of missing the point," she says. "'Okay, well sure, we'll treat you like a human being but we still want to know what your genitals look like before you can use a bathroom.' I mean that's just stupid."
But Hill has to get to Congress to make that point. "This is the most important election we've seen in our lifetime and frankly we've all gotta give it everything we've got and we're gonna see the attacks coming against me in even greater numbers until the election and we need everyone's help," Hill says. "So whether it's knocking on doors or donating, we're asking everyone to dig deep, to get involved however they can and help us out because we can't take anything for granted, realizing that this thing could come down a few hundred votes, it really could."
And that's no laughing matter.
For more, go to katiehillforcongress.com. 
Torie Osborn and a slew of LGBT and allied politicos are hosting an "OUT with the BAD, IN with the BLUE" flipping the House event on
Sept 16
featuring congressional candidates
Katie
Hill
(CD 25) and Harley Road (CD 48 – against Dana Rohrabacher). Reps. Ted Lieu and Eric Swalwell are also confirmed.
It's
Sept. 16 from 4-6 p.m.
 at the William Turner Gallery, 2525 Michigan Ave., E1 at Bergamot, Santa Monica. Tickets start at $50, $25 for students.
City of West Hollywood turns 39 years old
At 7:00 p.m., the City's annual State of the Community Program will celebrate WeHo's accomplishments & preview next year's major projects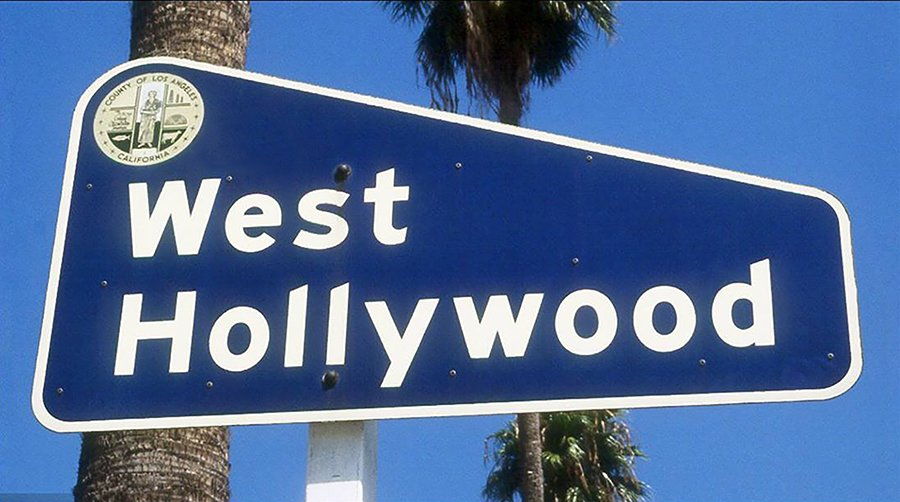 By Paulo Murillo | WEST HOLLYWOOD – The City of West Hollywood turns 39 years old today. The City was officially incorporated as an independent City on November 29, 1984. A coalition of LGBT activists, seniors, and renters proposed a Cityhood with progressive policies and strong tenant's rights protections.
The City is hosting the annual State of the Community Reception & Mixer starting at 6 PM at the West Hollywood Aquatic and Recreation Center (8750 El Tovar Place, West Hollywood, CA 90069). The mixer will allow West Hollywood community members to mingle with residents, elected and appointed officials, and City staff. Appetizers and beverages will be served and there will be live music by the Harrison Jazz Ensemble.
At 7:00 p.m., the City's annual State of the Community Program will celebrate West Hollywood's accomplishments this past year and preview next year's major projects and new initiatives.
The State of the Community presentation will be followed by the NextGen Mixer at 8:00 p.m. The evening will end at the Respite Deck where community members can connect with fellow attendees and enjoy some beats by DJ Asha and a special performance by the City's Inaugural Drag Laureate, Pickle.
To RSVP click on the link here and here CelebrateWeHo23.eventbrite.com.
And here are some highlights of the past 30+ years in West Hollywood:
The first West Hollywood City Council established West Hollywood as the first City in the nation to have a majority openly gay governing body. This was a landmark development in LGBT rights in the United States as well as globally.
The ordinances adopted by the West Hollywood City Council within the first year of Cityhood included landmark legislation such as the City's Rent Stabilization Ordinance (which, upon its adoption was one of the strictest rent control laws in the country); Ordinance prohibiting discrimination against people with HIV and AIDS; Domestic Partnership Ordinance; and Ordinance prohibiting discrimination in employment based on sexual orientation. Today, many of the City's landmark ordinances have been duplicated and have become mainstream policies nationally and globally.
In 1985, the City Council established its Social Services program to provide much-needed services to residents. Over its history, the City has provided millions of dollars in grants to fund programs for people in need. These services have included services for seniors; people with HIV and AIDS; members of the LGBT community; people with disabilities; alcohol and drug use recovery programs; support programs for Russian-speaking immigrants; services for people who are homeless; food programs; and health care services for people who are uninsured. Today, the City's Social Services Division budgets approximately
$5 million per year in funding critical support to programs that impact thousands of people in West Hollywood; City residents live longer and have lower rates of chronic diseases than residents of L.A. County as a whole.
The onset of the HIV/AIDS epidemic had a significant impact on the City of West Hollywood due to the disease's elevated infection rate among gay men which caused a devastatingly high number of deaths in the City. The City of West Hollywood was one of the first government entities to provide social services grants to local AIDS and HIV organizations. The City sponsored one of the first AIDS awareness campaigns in the country in October 1985 and the City's response to the AIDS crisis has been recognized as a model for other cities, nationally and globally. Today, 12 percent of households in the City have a person living with HIV/AIDS.
The City has been one of the most outspoken advocates for the legal rights of LGBT people. In 1985, the City of West Hollywood was one of the first cities in the country to adopt a Domestic Partnership Ordinance. In October 2014, the City marked an exciting milestone as the City Clerk's office at West Hollywood City Hall filed its 10,000th couple as registered Domestic Partners. The City also created the nation's first municipal Transgender Task Force in 2001; in 2009 this became the City's Transgender Advisory Board.
West Hollywood was one of the first cities in the country to pass a resolution in support of marriage equality, paving the way for same-sex marriage initiatives all over the county. In a monumental moment in U.S. history, the City, in conjunction with the Los Angeles County Register-Recorder Clerk, began to issue marriage licenses and perform civil ceremonies for same-sex couples in June 2008, following the Supreme Court of California ruling on Proposition 8. After a legal stay, in June 2013 the U.S. Supreme Court dismissed an appeal in Hollingsworth v. Perry and the City of West Hollywood launched a marriage celebration. West Hollywood City Councilmembers and City Officials performed hundreds of civil ceremonies. On June 25, 2015, West Hollywood hosted a community rally at West Hollywood Park attended by thousands of jubilant revelers celebrating the Supreme Court declaring marriage between same sex couples legal.
Following the election of President Trump in 2016, the West Hollywood City Council affirmed the City of West Hollywood's commitment as a Sanctuary City and reaffirmed the City's commitment to its core values, which includes Respect and Support for People.
In 2017, the West Hollywood City Council approved a Resolution that calls on the U.S. House of Representatives to initiate proceedings for the impeachment of President Donald J. Trump. This came as a response to numerous violations of the Emoluments Clause of the United States Constitution, multiple violations of federal law as it relates to the employment of relatives, serious national security concerns resulting from potential interference with federal elections in 2016, and amid investigations of obstruction of justice.
The City of West Hollywood is one of the first municipalities to form a Transgender Advisory Board, which addresses matters of advocacy on behalf of transgender people in the areas of education, community awareness, and empowerment, and makes recommendations to the West Hollywood City Council. Through its Transgender Advisory Board, the City of West Hollywood regularly co-sponsors programming and recognizes Transgender Awareness Month and Transgender Day of Remembrance each November. For more information about the City of West Hollywood's Transgender Awareness Month events.
The city was a soap box for the Black Lives Matter movement with several marches and demonstrations calling for racial justice taking place on Santa Monica Boulevard in 2020.
In 2021, The city begins recovery from a long COVID-19 Shutdown.
in 2022, the City hosted its inaugural WeHo Pride event, completed the Aquatic and Recreation Center at West Hollywood Park, installed inclusive Pride Crosswalks, responded to the monkeypox outbreak with vaccine clinics and a town hall, urged COVID-19 vaccination boosters leading to more than 87% vaccinations rate amongst residents, provide more than 1.7 million dollars in COVID-19 rental assistance, expanded the City's Block by Block program with 30 new security ambassadors and more than 100 businesses opened since 2021.
**************************************************************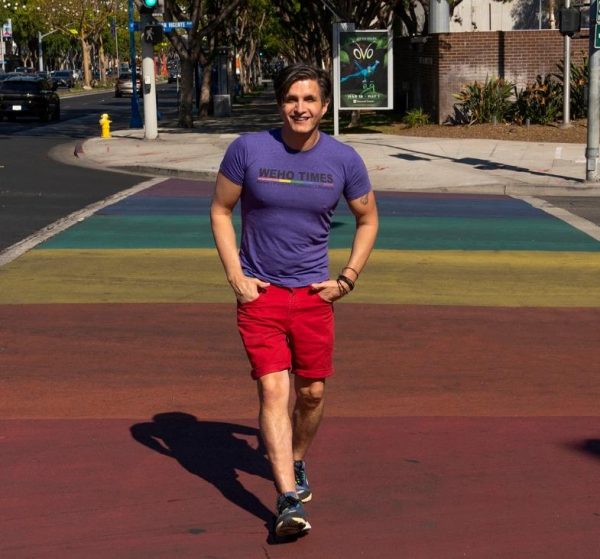 Paulo Murillo is Editor in Chief and Publisher of WEHO TIMES. He brings over 20 years of experience as a columnist, reporter, and photo journalist.
******************************
The preceding article was previously published by WeHo Times and is republished with permission.