Proudly running for the LGBT community
Bisexual Katie Hill takes on anti-LGBT Steve Knight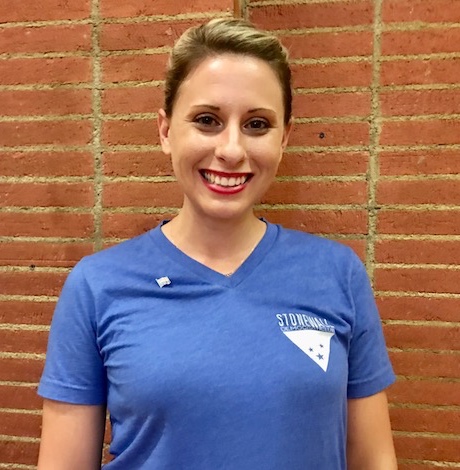 The Congressional Leadership Fund, retiring Republican House Speaker Paul Ryan's SuperPAC, is littering the Los Angeles airwaves with opposition ads so ridiculous they may well help get out the Democratic vote. The ads targeting young, out bisexual Katie Hill, a candidate for California's 25th Congressional District, are downright laughable.
CLF's latest ad against Hill, "Expensive," for instance, closes with: "Liberal Katie Hill. Immature. Out of Touch. Expensive." And in their effort to paint Hill, 31, as "immature," they show her as a real person laughing. But just as voters once preferred a candidate with whom they could imagine having a beer, like George W. Bush, in this hostile climate, women, young people and surely LGBT voters would much prefer someone with whom they can joke around than a ridged right-winger. 
Hill's campaign ads have been sunny and likeable, with a devastating opposition ad featuring her Republican opponent, longtime anti-LGBT Rep. Steve Knight on camera saying he thinks Social Security is a "bad idea."
What a stark difference in values. Hill, the daughter of a registered nurse and police officer, is a CSUN graduate with a master's in Public Administration. As executive director of People Assisting the Homeless, she grew the organization from a local non-profit to the state's largest non-profit provider of homes for the homeless. She commuted to PATH offices in Silver Lake from her rescue animal farm in Agua Dulce, near Santa Clarita, where she lives with her husband Kenny and their dogs, horses and goats.
Hill spoke with the Los Angeles Blade Sept. 10, after former President Barack Obama visited Orange County to stump for Democratic candidates. Hill missed the rally to be with supporters.
"I had this event planned with labor for months," Hills says, "and they had already recruited hundreds of union workers who are the working families of our district and who wanted an opportunity to meet with their hopefully next congressperson. It just felt like something that I couldn't back out of, despite the fact that it was an honor and a privilege to be recognized by President Obama."
One reason Hill decided to run for Congress was because of the Trump administration, finding the latest revelations about his presidency unsurprising.
"We've known for a long time that we have to put some kind of check on him and we've got to work towards getting him out as quickly as possible," Hill says. "The first step is flipping Congress … to hold him accountable and right now we don't have that."
Steve Knight, she says, "is one of the many Republicans in Congress who, despite the fact that every single day a new revelation comes out about how problematic Trump and his administration are and how unethical and how much they go against the very values and core beliefs of our country, they refuse to do anything about it."
Hill says that even though the district is "typically conservative," Hillary Clinton won by seven points in 2016, "which is a pretty large margin. And that means that a lot of people who normally vote for Republicans voted for her because they believe that Donald Trump is unfit to be president."
CD 25 includes Lancaster and the Antelope Valley, areas long associated with anti-LGBT white supremacists. And yet Hill felt comfortable enough to come out as bisexual as a teenager. 
"I think most teenagers go through a process," she says. "I started to really figure it out when I was about, I don't know, 12. And then eventually in high school, I came out to a few close friends and then after high school, I came out to my now-husband and then to my family. So it's kind of been an evolution."
Hill always felt "incredibly accepted by my family" but finds that a lot of people have difficulty wrapping their heads around bisexuality. "Like, OK, you might be a woman and like other women, you might be a man and like other men but when there's both involved, it just kind of confuses people sometimes…especially when you're in a committed relationship. And so I feel like part of this campaign has really been kind of an educational process and I think that's a big part of why representation is so important."
In April 2011, Gary Gates, a gay demographer and scholar at the Williams Institute, concluded that there were roughly 9 million adults in the U.S. who identified as LGBT. And "among adults who identify as lesbian, gay, or bisexual, bisexuals comprise a slight majority (1.8% compared to 1.7% who identify as lesbian or gay); women are substantially more likely than men to identify as bisexual," he reported. 
Bisexuality is "exactly that you are who you are from whatever stage you figure out that you're bisexual and you end up ultimately falling in love with one person and if that person is going to belong to one gender or the other—that's how you end up in a committed relationship with somebody and you retain your sexuality. The way that I've explained it to people is like I could've ended up being married to a man or a woman and it just happened to be a man," Hill says.
And people get that? "Eventually," she says, laughing. "It's made for some awkward conversations, especially, I would say, with folks above a certain age. But I think we're getting there."
Did she know that Lancaster and the Antelope Valley were once considered hotbeds for hate crimes?
"Oh, I definitely did. I lived in Rosemont in the early 1990s. I remember learning in elementary school about hate crimes because they had to shut down our school bathrooms to do a pretty extensive remodel because they'd been totally graffitied with Nazi symbols," she says.
"Everybody's process looks different, right? But I think in terms of my sexuality, something that I went through and I think probably a lot of other people go through is, well, is this a phase? And especially when you hear that over and over again from people who you respect, like, 'Oh, it's just a phase, you'll get past this. You're just experimenting,' those kinds of things. So I guess, in some ways, that made it easier to not really have to face the fact that you might not be part of the hetero-normative society," Hill says.
"And so I think I didn't," she says. "It's not like I was dating women, just obviously, when I was in Antelope Valley when those kinds of things were going on. So it didn't really hit me that much at that point. But by the time that I started to really address it internally and with the people I care about, I had moved to Santa Clarita, which, although it is also known as a kind of conservative area, I felt like I was around people who weren't hateful."
But she didn't directly experience hateful people in the Antelope Valley, either. "It's harder and harder for that to be acceptable anywhere in our region. And I don't think it's like that anymore in our district," she says.
"I would say my top two issues [in Congress, if elected] are insuring access to affordable healthcare for everyone and insuring that we're working on making housing more affordable for everyone. And those are issues that really do disproportionately affect our community," Hill says. "I also think equal rights across the board is something that I stand for. As a leader that represents the face of the LGBT community in Congress, I would see that as something that I need to be a champion for and do so at every opportunity, whatever piece of legislation that looks like, let's consider it through an equality lens."
Hill gets upset over the transgender bathroom issue. "Every time I hear this kind of thing come up, it just bothers me to my core that we're even talking about this," she says. "If you talk to people in my generation, it is so obvious that, you know, if somebody identifies as a woman, let them use the woman's bathroom; someone identifies as a man, they, of course, should use the men's bathroom. Why are we even talking about this?"
Hill is also adamant about always being inclusive. "If you're talking about passing legislation that's going to protect people but you write in something that is inherently discriminatory or allows for discrimination, then you're kind of missing the point," she says. "'Okay, well sure, we'll treat you like a human being but we still want to know what your genitals look like before you can use a bathroom.' I mean that's just stupid."
But Hill has to get to Congress to make that point. "This is the most important election we've seen in our lifetime and frankly we've all gotta give it everything we've got and we're gonna see the attacks coming against me in even greater numbers until the election and we need everyone's help," Hill says. "So whether it's knocking on doors or donating, we're asking everyone to dig deep, to get involved however they can and help us out because we can't take anything for granted, realizing that this thing could come down a few hundred votes, it really could."
And that's no laughing matter.
For more, go to katiehillforcongress.com. 
Torie Osborn and a slew of LGBT and allied politicos are hosting an "OUT with the BAD, IN with the BLUE" flipping the House event on
Sept 16
featuring congressional candidates
Katie
Hill
(CD 25) and Harley Road (CD 48 – against Dana Rohrabacher). Reps. Ted Lieu and Eric Swalwell are also confirmed.
It's
Sept. 16 from 4-6 p.m.
 at the William Turner Gallery, 2525 Michigan Ave., E1 at Bergamot, Santa Monica. Tickets start at $50, $25 for students.
Critics attack LA DA over complicated case involving Trans woman
The crime would sit unsolved until 2019 when her DNA was entered into a database after she was arrested in Idaho on suspicion of battery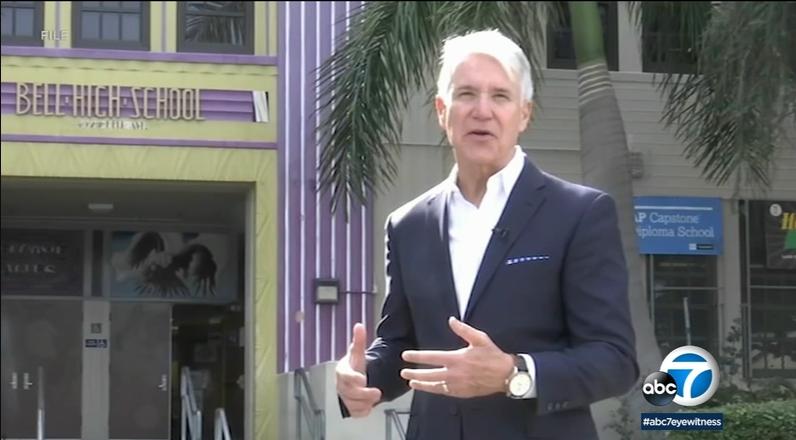 LOS ANGELES – Los Angeles County District Attorney George Gascón is facing sharp criticism over his policy to never prosecute children as adults after a 26-year-old Trans woman pleaded guilty to sexually assaulting a 10-year-old girl when she was 17. But, according to Gascón, the nature of the case is complicated.
Hannah Tubbs was weeks shy of her 18th birthday when she walked into a Denny's bathroom in Palmdale, grabbed a 10-year-old girl by the throat and sexually assaulted her, according to prosecutors.
The crime would sit unsolved until 2019 when her DNA was entered into a database after she was arrested in Idaho on suspicion of battery, reported the Los Angeles Times. Prosecutors filed charges in 2020, shortly after Gascón took office.
According to the paper, Tubbs, who pleaded guilty, might be sentenced to a short stay in juvenile hall or probation later this month.
"I would ask the public to reach out to Mr. Gascon and express their concerns and their outrage on a matter such as this involving a sexual predator."

Lt. Richard Ruiz of the LA County Sheriff's Department's Special Victims Bureau
Critics of Gascón are expressing their frustration with the district attorney, saying Tubbs' case highlights the problems with a blanket ban on not trying juveniles as adults.
"It's useless to catch criminals like [Tubbs] if we don't follow through and seek justice for victims such as the 10-year-old girl [she] sexually assaulted. She bears the burden of a lifetime of trauma," L.A. County Supervisor Kathryn Barger, whose district includes Palmdale, told the Times. "[She] will be offered therapeutic interventions under the auspices of 'restorative justice'… and possibly granted only probation or parole. Where is the justice for [her] young victim and her family?"
Some critics are using the case as ammunition to fuel another recall effort of Gascón. The earlier attempt to recall the district attorney didn't make it to a vote as proponents couldn't collect enough signatures.
However, Gascón has said that the case is complicated due to the years between the crime and Tubbs' capture, as well as her criminal record and the impact on the victim.
Tubbs has also been arrested for battery, drug possession and probation violations in Idaho and Washington, according to the paper.
The victim, who did not want to testify on trial, has since moved from California and is still in therapy, said an impact statement read in court last month.
Gascón has also raised concerns about Tubbs' becoming a victim herself if she was held in an adult facility because of her trans identity. A probation report recommended she be sentenced to home confinement, according to Gascón.
An email reviewed by the Times said Tubbs is diagnosed with multiple mental illnesses and might also qualify as "developmentally disabled." These factors lead to legal questions about whether she can even be found responsible for the crime.
In addition, at 26, Tubbs is too old to be legally held in a county juvenile detention facility, leading to more questions over Tubbs' sentencing.
West Hollywood will engage community in MLK Jr. Day of Service
Martin Luther King Jr. holiday on Monday, January 17, 2022, is the 27th anniversary of the Day of Service that celebrates his life & legacy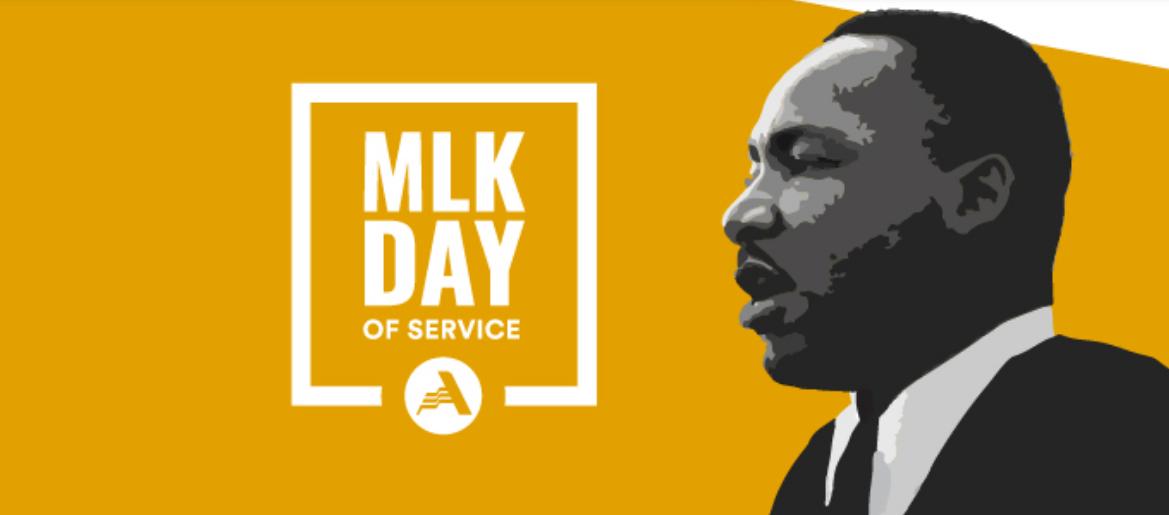 WEST HOLLYWOOD – In January 2022, the City of West Hollywood will continue its tradition of joining hundreds of communities across the country in a National Day of Service to commemorate the Martin Luther King Jr. Day federal holiday by providing an opportunity for community members to make an impact locally with a donation drive for people who are experiencing homelessness.
The City of West Hollywood, in partnership with West Hollywood Elementary and Friends of West Hollywood Elementary (FOWHE), will be collecting monetary and gift card donations to support new socks, blankets, and sleeping bags for the City's Homeless Initiative, which partners closely with nonprofit service providers, the West Hollywood Sheriff's Station, and Los Angeles County agencies to provide a wide variety of services aimed at reducing homelessness and supporting community members who are experiencing homelessness.
This year's City of West Hollywood Martin Luther King Jr. Day of Service activity reflects the desires of students from West Hollywood Elementary to help those most in-need in the community.
Due to COVID-19 health and safety protocols, this year's City of West Hollywood Martin Luther King Jr. Day of Service will take place as a two-week virtual donation drive instead of an in-person Day of Service event.
It will run from Saturday, January 15, 2022 to Monday, January 31, 2022. Donations can be made online at https://secure.qgiv.com/for/homeless or donations of physical gift cards or of personal checks made out to 'City of West Hollywood' may be mailed to:
West Hollywood Homeless Initiative/MLK Day of Service
West Hollywood City Hall
8300 Santa Monica Boulevard
West Hollywood, CA 90069
The City is, additionally, encouraging donations to the Los Angeles LGBT Center's Youth Center, which has posted a "CARE 4 Youth Essentials" wish list on Amazon at lalgbtcenter.org/care4youth.
The City of West Hollywood would have hosted its tenth-annual clothing drive for the Los Angeles LGBT Center's Youth Center on Highland in January 2022, but due to COVID-19 health and safety protocols, this year the City is instead encouraging virtual donations of needed supplies that will be distributed to lesbian, gay, bisexual, and transgender (LGBT) youth who are experiencing homelessness.
For more information about the Los Angeles LGBT Center's Youth Center, please visit www.lalgbtcenter.org/social-service-and-housing/youth.
The City of West Hollywood encourages community members who seek to make a difference to volunteer in response to the urgent call and unprecedented need for volunteers during these uncertain times.
To find out more about local volunteer opportunities with the City of West Hollywood's community partners, please visit www.weho.org/volunteer.
For addition information about virtual and in-person volunteer opportunities to address critical needs, please visit California Volunteers at www.californiavolunteers.ca.gov/get-involved/covid-19 or call (888) 567-SERV; visit Volunteer Match at www.volunteermatch.org; or visit LA Works at www.laworks.com or call (323) 224-6510.
The City's West Hollywood Homeless Initiative seeks to address homelessness with a multi-disciplinary, multi-agency, collaborative response. For more information about the West Hollywood Homeless Initiative, including ways to help and resources for those in need, please visit www.weho.org/homeless or call (323) 848-6590.
The Martin Luther King Jr. holiday on Monday, January 17, 2022, is the 27th anniversary of the Day of Service that celebrates the Civil Rights leader's life and legacy. The Martin Luther King Jr. Day federal holiday was designated as a National Day of Service by Congress in 1994. Each year, the City of West Hollywood participates in this call to action.
For more information about MLK Day of Service activities and recognitions across the nation, please visit www.nationalservice.gov/serve-your-community/mlk-day-service. 
For more information about the City of West Hollywood's 2022 Martin Luther King Jr. Day of Service please contact Larissa Fooks, the City of West Hollywood's Community Events Coordinator, at (323) 848-6413 or at [email protected].
For people who are Deaf or hard of hearing, please call TTY (323) 848-6496.
British tourists robbed at gunpoint in WeHo area caught on video
"I've never even seen a gun before, let alone have one at my head," he added. "I honestly thought I was going to lose my life at one point"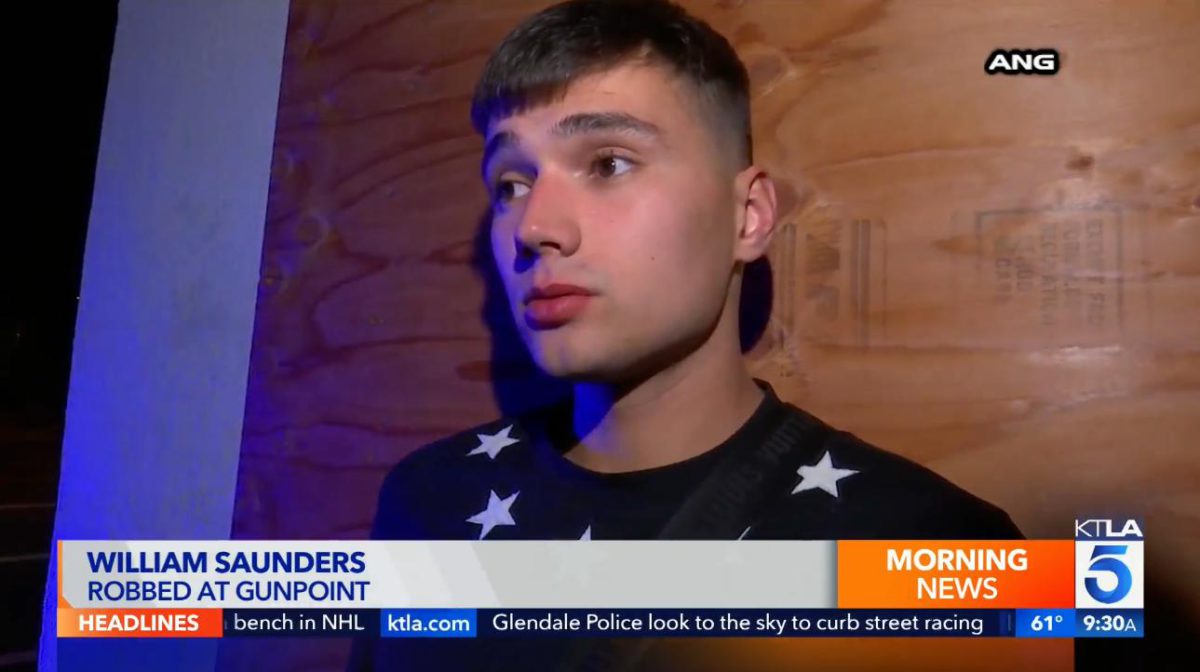 WEST HOLLYWOOD – Two young British men who had been visiting a nightclub in the area of 961 N. La Cienega Blvd. were accosted by robbers as they left the club to catch an Uber.
Cellphone video by a witness caught the robbers struggling with one of the victims KTLA reported.
William Saunders, who identified himself as one of the victims in the robbery, said that he and his friend had just left a nightclub and were hailing an Uber ride when they were approached by the robbers.
"Guys with their hoods pulled tight, could hardly see their faces, jumped out at us, grabbed us," Saunders said. "One of them had a small handgun on him, pointed it to my head, told me to give him my watch, my bag and my phone."
Saunders said he threw his watch to the floor, pushed the robber and ran into a restaurant, where he learned that there was video of the assailants wrestling with his friend, ripping his bag off him and taking his watch.
Deputies from the West Hollywood substation patrolling the area responded immediately. In a statement, the Los Angeles County Sheriff's Department said that the victims were accosted by two suspects wearing hoodies and that a firearm was displayed. The suspects were able to get away with what one of the victims described as a bag that contained expensive watches, their passports and an unknown amount of cash, the Sheriff's Department confirmed.
"We're visiting from England," Saunders told KTLA. "Only one night in L.A. and it has ended like this."
"I've never even seen a gun before, let alone have one at my head," he added. "I honestly thought I was going to lose my life at one point."