Importance of the LGBT vote in California
Trump Republicans working to erase our progress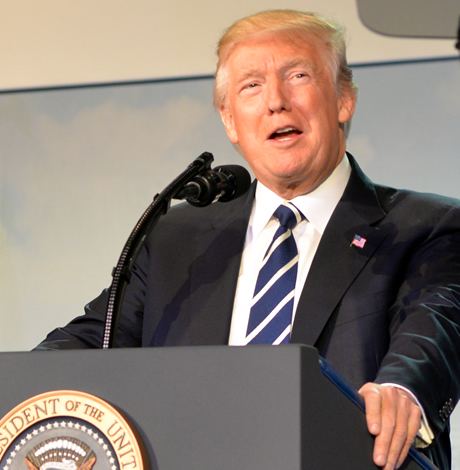 "There is a war on truth," Washington Post's iconic reporter Bob Woodward told out MSNBC host Rachel Maddow on Sept. 11, discussing his new book, "Fear: Trump in the White House." This is not hyperbole. The Post has been fact-checking President Donald Trump and, as of Sept. 3, "Trump has made 4,713 false or misleading claims" in 592 days in office.
The exchange between Maddow and the cautious, meticulous Watergate reporter sounding the "Wake Up People!" alarm gets to the heart of why the midterm elections are a critical necessity as a check on the liar with his finger on the nuclear button.
"I feel like as a citizen, I am less worried about a president who is wrong than I am worried about a president who is sort of wrong in the head," says Maddow. "And I don't mean to say that in a snarky way. The president being ignorant about certain things or having bad policy ideas or being unable to learn things quickly is worrying. That you would want somebody more capable in the…but there are suggestions that it's worse than that. At one point you say the president is emotionally overwrought, mercurial and unpredictable. I worry in particular about the emotionally overwrought part of it. Do you mean by that he is out of control?"
"No," says Woodward. Trump is dangerously and willfully ignorant, choosing his own beliefs despite mounds of evidence to the contrary. "He closes his mind to the information," adamantly sticking to ideas he ingested 30 years ago. Even if you are "the most ardent Trump supporter, that has got to give you pause that the White House and the government are being managed this way."
In addition to his bottomless narcissism, Trump lacks the simple ability to even comprehend empathy or compassion. Trump started off the anniversary of the Sept. 11, 2001 terrorist attacks with an exuberant tweet: "17 years since September 11!" Deplaning from Air Force One for the memorial service for Flight 93 victims in Shanksville, Pa.—including gay hero Mark Bingham—Trump pumped his fists greeting supporters at the airport.
Trump "has no capacity for the duties of the office when it comes to expressions of dignity, empathy, and filling the chair that he is a temporary custodian of, that George Washington and Abraham Lincoln once sat in," former Republican strategist Steve Schmidt told the Washington Post.
The mourning LGBT community got a sense of this in 2016 when then-candidate Trump turned the mass shooting at the gay Pulse nightclub in Orlando into a campaign moment. "Appreciate the congrats for being right on radical Islamic terrorism," Trump tweeted. "I don't want congrats, I want toughness & vigilance. We must be smart!"
The 2018 midterm elections this November are a referendum on Trump and his Republican Party, which now controls both chambers of Congress and is working on owning the judiciary. With Trump-whisperer Mike Pence and chief adviser Tony Perkins in the wings,a ReligiousRight-driven autocracy is not beyond the realm of possibility if the Democrats don't at least flip the House.
California is on the frontlines of the resistance movement, from Gov. Jerry Brown gathering international leaders to work against climate change to pushback against Attorney General Jeff Sessions' creating internment camps for the burgeoning number of undocumented immigrants under forced deportation—including LGBT refugees from violence seeking asylum. Sessions has increased by 50% the number of immigration judges to speed up the process while failing to prosecute people who lie to illegally buy guns, according to a Government Accountability Office report released Sept. 10. Last March, Sessions announced with much fanfare that the Justice Department would prioritize prosecutions of people who lie on their background check forms about criminal records or having a mental illness diagnosis—apparently an empty publicity countermeasure to the Parkland students organizing student walkouts across the country to call for gun restrictions.
Democrats working to take back the House are counting on winning vulnerable Republican congressional seats in California's Orange County. Though the Republican Party now has few registered voters than No Party Preference, Orange County is still heavily conservative, though attitudes and demographics are changing. These will be battles until the last vote is cast.
Specifically: in CD 25, bisexual Katie Hill is now "Lean Democrat" against anti-gay
Republican Rep. Steve Knight; CD 39 is an open seat with Democrat Gil Cisneros in a serious fight with Young Kim; CD 45 is woman-vs-woman with consumer lawyer Katie Porter taking on Trump-supporter Rep. Mimi Walters; CD 48 is a knock-down contest between Russia-loving Rep. Dana Rohrabacher and LGBT-heralded Harley Rouda; in CD 49, the race for retiring Darrell Issa's seat is between favored Democrat Mike Levin and Republican Diane Harkey; and CD 50 has become a spotlight race between indicted anti-LGBT Rep. Duncan Hunter is facing former Obama White House fellow, Ammar Campa-Naijar.
While the congressional races are the focus, other races are also important. Lt. Gavin Newsom is running for governor against Trump-supporting John Cox. State Sen. Ricardo Lara is running for California Insurance Commissioner—which would make him the first openly gay person elected statewide. And while out LA County Assessor Jeff Prang's re-election bid seems solid—no candidate's race is safe from anti-LGBT and other sheer crap in the Trumpian age of hostility.
Woodward's Wake Up call must be heeded. LGBT citizens must eschew apathy and vote out of the necessity to restore American values and save the progression to full equality.
The Memorial at Harvey Milk Plaza; preliminary design revealed
"The balance between Harvey's history and the movement's history feels correct- Harvey would have liked it"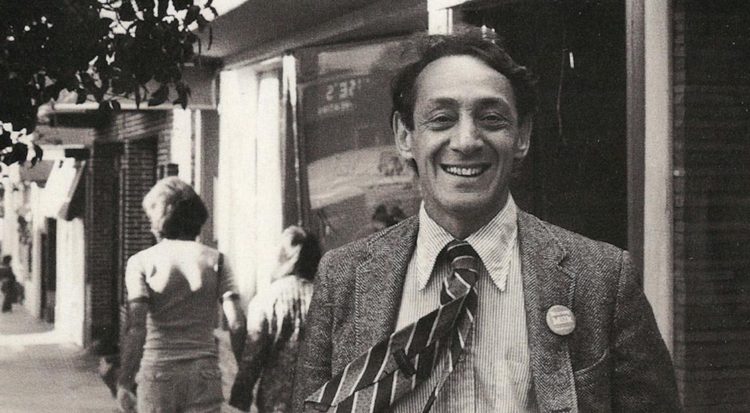 SAN FRANCISCO – The Friends of Harvey Milk Plaza (FHMP) revealed a new vision for the Memorial at Harvey Milk Plaza Thursday, which is located at the iconic intersection of Castro and Market Streets commemorating the visionary civil and human rights leader.
"The balance between Harvey's history and the movement's history feels correct to me. Harvey would have liked it," shared photographer Dan Nicoletta, who was close friends with Harvey and worked at his Castro Camera store on Castro Street.
In alignment with San Francisco's Pride Month celebrations, the design is being shared with the public for feedback via two virtual town hall meetings on June 23 and 24 and via a broader continued online engagement effort available here, [Link].
"We believe the redesign captures the public's desire to better honor Harvey Milk and creates one of the United States' first 'next generation' memorials: one that will continue to represent the values of the local community through growth and change. The Memorial at Harvey Milk Plaza will interweave the past and the present so that it serves as a call to action for generations that follow," explained FHMP Interim Executive Director Brian Springfield.
Included in the design are features dedicated to visibility and representation of the wide spectrum of people encompassed by the LGBTQ+ community. Public art and interactive elements celebrate LGBTQ+ culture and history while also promoting a call to action in support of social justice movements, making the Memorial at Harvey Milk Plaza a place where hope and action live on forever.
The design is anticipated to be finalized this year, and the project's initial phase of transit station improvements is expected to break ground in 2022. Springfield emphasized that the new design being shared is still preliminary, and that FHMP and SWA continue to seek input from the community – at the two upcoming design presentations and through ongoing input gathered through an interactive online community engagement portal available.
Four core elements will characterize the renewed plaza: The Pedestal, the Beacon, the Grove, and the Gallery. More details about each design element, along with high resolution images, can be found here.
Public feedback collected since 2017 has been incorporated into the new design, reflecting the community's desire for an unconventional and inclusive design process and assurance that Milk's qualities and legacy remain front-and-center. Discussions among FHMP, local landscape architecture firm SWA, local Castro-based organizations, and the general public will continue as the designs are refined.
"Harvey Milk Plaza can be a space that both honors the history of the LGBTQ+ rights movement and lifts up the voices and struggles of today's queer community, all while functioning as an inviting gateway to the Castro and Muni," said District 8 Supervisor Rafael Mandelman, who represents the Castro neighborhood and is currently the Board of Supervisors' sole LGBTQ+ member. "The concepts being shared today are an exciting step forward in achieving that vision."
Initial funding for the project has been provided through private and public sources, including a $1 million grant from the State of California, earmarked specifically to "support construction of LGBTQ space in Harvey Milk Plaza."
The project team's next steps include continued design refinements in response to ongoing community input, coordination with various city agencies, and progress through the approvals process, with a goal of being prepared to begin construction in Summer/Fall 2022.
The new design is inspired by Harvey's words, intersectional activism, and community input, with a keen eye for current and future transit needs. California State Senator Scott Wiener said, "Harvey Milk Plaza is at the heart of the Castro community — a place to gather, to go about our lives, and to remember Harvey's many contributions. Our community deserves a plaza worthy of Harvey's memory — one that educates and allows us to organize and enjoy our amazing neighborhood. The Harvey Milk Plaza redesign is a long overdue effort to make this great plaza all it can be."
To see the new design and provide your input, please visit the website.
California Legislative LGBTQ Caucus to Honor 12 Leaders in Online Event
Honoring our state's LGBTQ+ leaders and commemorate the vibrant community's strengths during an unprecedented year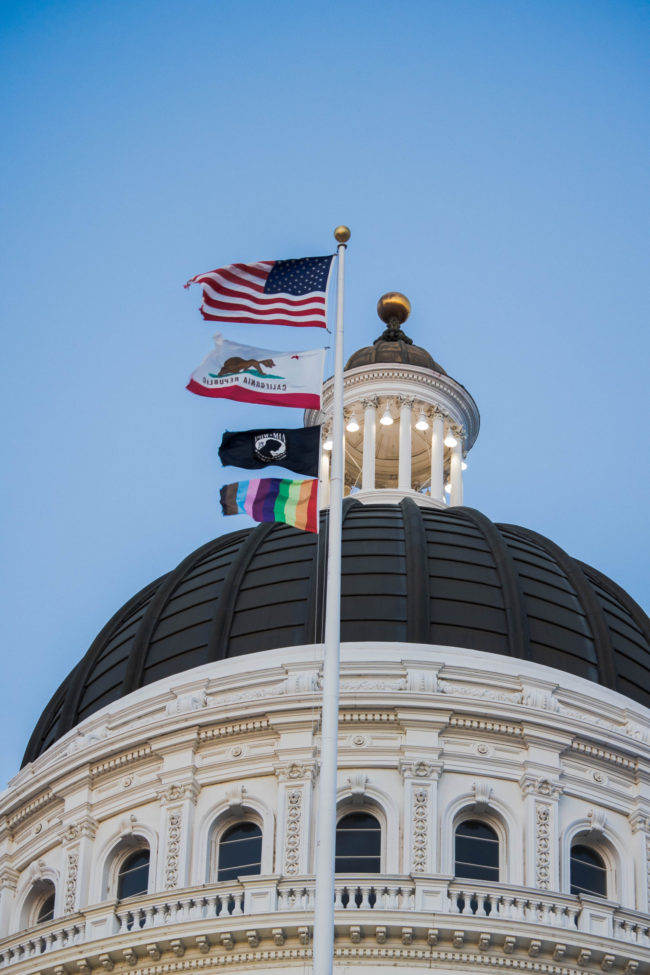 SACRAMENTO – In celebration of Pride Month, the California Legislative LGBTQ Caucus will host a virtual event at 6 p.m. Thursday to honor our state's LGBTQ+ leaders and commemorate the vibrant community's strengths during an unprecedented year.
On Monday, the Caucus introduced Senate Resolution 39 and House Resolution 51 to proclaim June as LGBTQ+ Pride month in the state of California. During that floor ceremony, the Caucus honored a dozen LGBTQ+ Californians for their outstanding work in the community.
The list of honorees, who will also be featured in the online event, included: Roberta Achtenberg, Luis Alfaro, Larry Baza, Robert Gentry, Dr. Lloyd Holmes, Drew Lloyd, Lange Luntao, Connor Maddocks, Gary McCoy, George Murphy, Dennis Sonney, and Kim Tran. Mr. Baza and Mr. Murphy were honored posthumously. Later that night, the celebration continued with the illumination of the Capitol Dome in rainbow colors for just the second time in state history.
Thursday's Pride celebration will be streamed here.
The intimate virtual ceremony will be dedicated to the 12 honorees and allow both Caucus members and honorees to speak about their unparalleled achievements and contributions to California's LGBTQ+ community.
Below is more information on each honoree:
Roberta Achtenberg (she/her)
Roberta Achtenberg has served in many roles during her extensive government and legal career, including the position of Fair Housing Assistant Secretary in 1993. She made history as the first openly LGBTQ+ person to be presidentially nominated and confirmed by the U.S. Senate.

Luis Alfaro (he/him)
Luis Alfaro is a Los Angeles-based author, poet and performer whose work has won numerous awards, including a MacArthur Fellowship. He is currently an Associate Professor at the University of Southern California.

Larry Baza (he/him) – Posthumous
Larry Baza was a dedicated LGBTQ+ activist who devoted his life to advancing civil and worker rights. He passed away in February, but his legacy continues to reverberate across California, especially in San Diego where he tirelessly advocated for the arts and greater access to education.

Robert Gentry (he/him)
Robert Gentry is a devoted public servant who became the first openly gay mayor in California for the City of Laguna Beach. Before and after his three consecutive terms as mayor, Gentry has worked tirelessly to increase equality and address issues impacting the LGBTQ+ community.

Dr. Lloyd Holmes (he/him)
Dr. Lloyd Holmes is a lifelong educator and community advocate who currently serves as President of De Anza College in Cupertino. He is the first openly gay Black man to hold this title, and he has dedicated his career to increasing student success and retention.

Drew Lloyd (he/him/his)
Drew Lloyd's work in the tech and legal industry has made him one the most influential communications consultants in Silicon Valley. He is the board President of BAYMEC, the oldest nonpartisan LGBTQ+ Political Action Committee in California.

Lange Luntao (he/him)
Lange Luntao has an extensive background in education and currently serves as the Director of External Relations for the Education Trust-West. In 2016, he became the first openly gay man elected to public office in Stockton.

Connor Maddocks (he/him)
Connor Maddocks is a transgender activist and recipient of the Harvey Milk Civil Rights Award. He has worked for numerous organizations to promote civil rights and equality, including the San Diego LGBTQ Center and the San Diego TRANS Masculine Discussion group.
Gary McCoy (he/him)
Gary McCoy is the Director of Public Affairs for HealthRIGHT 360, which focuses on mental health and substance abuse treatment. He has dedicated his career to public service, and he has worked in the office of House Speaker Nancy Pelosi in addition to serving as Co-President of the Alice B. Toklas LGBTQ Democratic Club.

George Murphy (he/him) – Posthumous
George Murphy was an icon in San Diego's LGBTQ+ community and a founding member of the San Diego LGBTQ Community Center. He worked as an academic counselor at Grossmont College and was heavily involved in his church.

Dennis Sonney (he/him)
Dennis Sonney is a Marine Corps veteran whose work with California's Manufacturing Network has led to numerous technological advancements in the Inland Empire. He has dedicated much of his career to advancing diversity and currently serves on the boards of The Science and Technology Education Partnership Foundation and The Garner Holt Foundation.

Kim Tran (she/her)
Kim Tran is a grassroots organizer, researcher and writer whose work has sparked social change through a unique approach to combating injustice and oppression, particularly with respect to Asian American solidarity and the Black Lives Matter movement.
Next Generation of Pride means looking to the future
LA Community College students are true heroes overcoming seemingly insurmountable odds in pursuit of a college education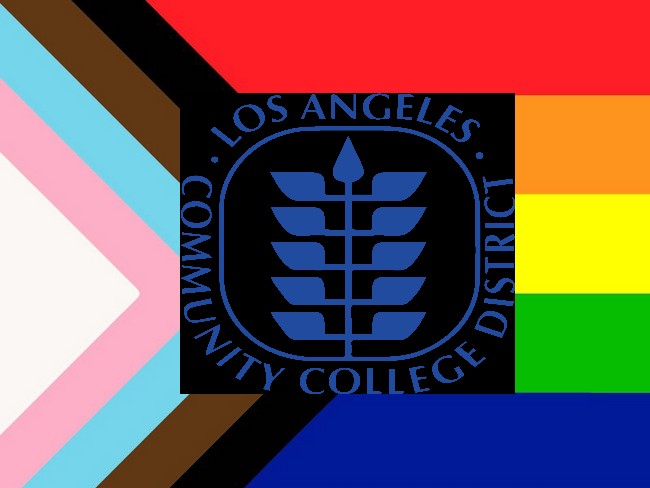 LOS ANGELES – Sofia C. Zaragoza is a 19 year old queer Latinx student from the LACCD's LA Pierce College. Zaragoza, an English major, is transferring from the Pierce campus to University of California, Berkeley in the Fall of 2021.
She has also been recently accepted in to the Mellon Mayes Undergraduate Research Fellowship where she will continue her research in English through what she calls "an interdisciplinary feminist lens." In an interview with the Los Angeles Blade on Wednesday, Zaragoza told the paper that her passion for social justice, equity and literature led her to hold various positions in her college including as a Student Senator, a Chair on a Student Government committee, where she has maintained inclusion as her top priority.
She believes that her intersectional identity has led her to provide a diverse and enriching perspective for any and all activities which she is a part of. Finally, she hopes to eventually provide this same supporting, enriching environment for future generations of students through her career, she says.
"In many ways I think I was privileged- in high school (Grover Cleveland Charter High School) with the program I was in- also the Gay-Straight Alliance," she said.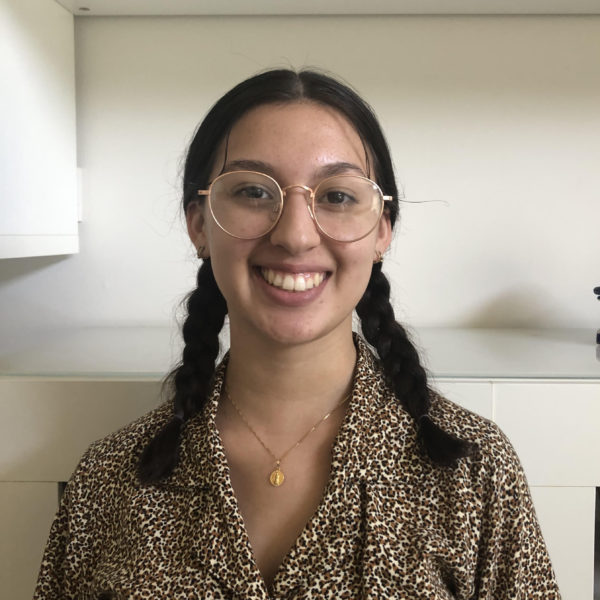 A spokesperson for the Los Angeles Unified School District told the Blade that it is committed to providing a safe learning environment for all of its students, so that in the case of Zaragoza, that commitment becomes foundational later on as the students enter college or continue on into a work environment. She told the Blade she did feel that support while attending Cleveland.
While attending LACCD's Pierce she says she very much felt the support for her identity as a queer Latinx. The only elements she felt represented a personal loss was the interruption of her academics by the coronavirus pandemic.
"The biggest loss was the in-person, oh! and social interactions," she said. She credits the educational opportunities that LACCD provided her as making admission to UC Berkley a reality.
Haunted by carrying the weight of navigating an often intolerant society as a gay, woman of
color, Nadia Noemi Martinez channels these ghosts both as an academic and as a writer.
Touching upon experience, vulnerability, and romance based upon these identities, her writing
attempts to capture these difficulties through vulnerable emotives and the embodiment of her
own intimate transparency with her readers, Noemi tells the Blade.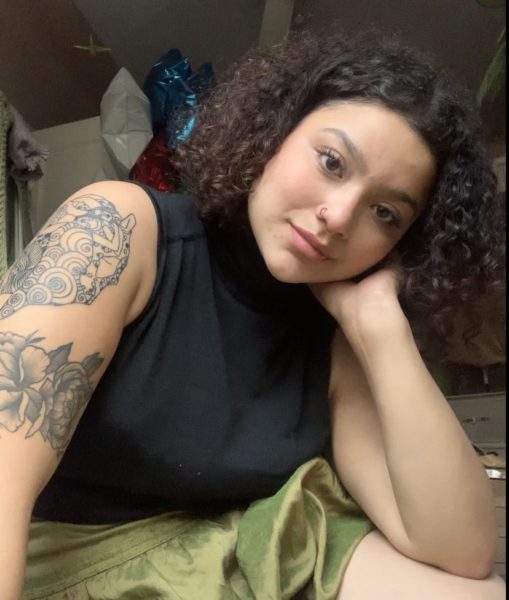 "The LACCD system prepared me," she said. "I found my ground, discovered, upholstered in life by my professors- letting me reach for what I will now experience."
In addition to her own personal life experiences, Nadia dedicates much of her growth and self-discovery to the narratives and work enacted by the queer activists before her–and certainly to those who will come after. With an acceptance into Hunter College in New York City as an English Literature major this upcoming Fall, she will continue the importance of challenging the literary canon and the structure of higher education itself in relation to marginalized identities.
Her central belief that through the outlet of creating art, such as prose and poetry, is one of the most profound ways to express what is foreign to those outside the confines of a queer body. While she hopes for her voice and her experiences to be heard, she wishes for the narratives of those closest and dear to her, to be heard, too.
"It was the discovery at ELAC in that Queer Lit class that gave me foundations," Noemi said.
A thirty-six year old single mom, with a bright sense of humor even as she battles a bit of a physical challenge, Jamey Dee, who told the Blade, "I choose to use "queer" to be all-inclusive" is grateful to LACCD and Pierce college for drastically improving her quality of life.
"LACCD helped me with my extreme dyslexia and made it possible for me to graduate Pierce college, which has been a blessing in my life," she said.
"I would love to continue to work to help LACCD and Pierce college in the future with my Law degree. I am starting Cal Lutheran in the fall and then plan to go to law school," she added. [California Lutheran University is a private liberal arts university in Thousand Oaks, California.] "I also want to help battered women and the queer community with pro bono law, as a way to help and give back."
Dee told the Blade that she went to school to help herself grow and expand her business opportunities. From her adolescence in Ventura County to bouncing around the Pacific Northwest and then back to California, Dee said that her journey was difficult. But when she was finally settled in and enrolled at Pierce, it was the Disabled Student Program and Services (DSPS) office and a kind staffer named David Phoenix who finally identified her severe case of dyslexia and then worked alongside her to ensure her academic success.
That sense of accomplishment coupled with a greater sense of stability, and a loving partner, led to her successful graduation from Pierce. "It's been beneficial, it has helped me, myself as I navigate my journey," she said.
Michael P Fuller, LACCD's Director of Institutional Advancement pointed out, "LA Community College students are true heroes overcoming seemingly insurmountable odds in pursuit of a college education."
Fuller, also noted; "During the past year of unprecedented challenges, foundations and individuals have stepped up to make 2020 the most successful fundraising year ever for the Foundation for the Los Angeles Community Colleges.
In turn, the Foundation gave out more than 25,000 awards directly to students including laptops, grocery gift cards, food deliveries, internet hotspots, and grants for emergency situations. These grants and awards change lives forever and affect generations to come."
Troy Masters, publisher of the Los Angeles Blade said that the Blade Foundation, a 501C3 arm of the Los Angeles Blade and Washington Blade, will support an LGBT scholarship program through the office of Director Fuller aimed at developing the academic careers of LGBTQIA students who wish to pursue journalism.
"Supporting LGBTQIA youth who show promise as journalists and who value media for its ability to further social justice and the needs of our people is something dear to my heart. It's time for my generation to pass the baton," said Masters. adding "and a scholars program to support community college students is the right way to go on so many levels."