Importance of the LGBT vote in California
Trump Republicans working to erase our progress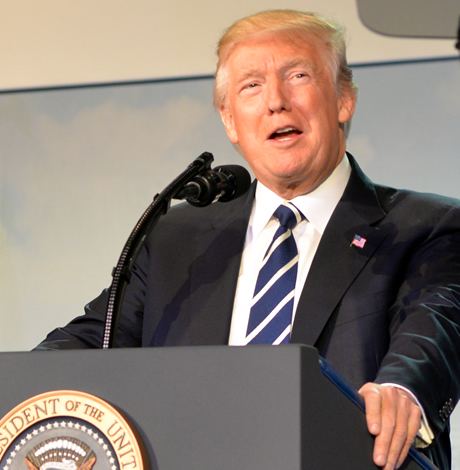 "There is a war on truth," Washington Post's iconic reporter Bob Woodward told out MSNBC host Rachel Maddow on Sept. 11, discussing his new book, "Fear: Trump in the White House." This is not hyperbole. The Post has been fact-checking President Donald Trump and, as of Sept. 3, "Trump has made 4,713 false or misleading claims" in 592 days in office.
The exchange between Maddow and the cautious, meticulous Watergate reporter sounding the "Wake Up People!" alarm gets to the heart of why the midterm elections are a critical necessity as a check on the liar with his finger on the nuclear button.
"I feel like as a citizen, I am less worried about a president who is wrong than I am worried about a president who is sort of wrong in the head," says Maddow. "And I don't mean to say that in a snarky way. The president being ignorant about certain things or having bad policy ideas or being unable to learn things quickly is worrying. That you would want somebody more capable in the…but there are suggestions that it's worse than that. At one point you say the president is emotionally overwrought, mercurial and unpredictable. I worry in particular about the emotionally overwrought part of it. Do you mean by that he is out of control?"
"No," says Woodward. Trump is dangerously and willfully ignorant, choosing his own beliefs despite mounds of evidence to the contrary. "He closes his mind to the information," adamantly sticking to ideas he ingested 30 years ago. Even if you are "the most ardent Trump supporter, that has got to give you pause that the White House and the government are being managed this way."
In addition to his bottomless narcissism, Trump lacks the simple ability to even comprehend empathy or compassion. Trump started off the anniversary of the Sept. 11, 2001 terrorist attacks with an exuberant tweet: "17 years since September 11!" Deplaning from Air Force One for the memorial service for Flight 93 victims in Shanksville, Pa.—including gay hero Mark Bingham—Trump pumped his fists greeting supporters at the airport.
Trump "has no capacity for the duties of the office when it comes to expressions of dignity, empathy, and filling the chair that he is a temporary custodian of, that George Washington and Abraham Lincoln once sat in," former Republican strategist Steve Schmidt told the Washington Post.
The mourning LGBT community got a sense of this in 2016 when then-candidate Trump turned the mass shooting at the gay Pulse nightclub in Orlando into a campaign moment. "Appreciate the congrats for being right on radical Islamic terrorism," Trump tweeted. "I don't want congrats, I want toughness & vigilance. We must be smart!"
The 2018 midterm elections this November are a referendum on Trump and his Republican Party, which now controls both chambers of Congress and is working on owning the judiciary. With Trump-whisperer Mike Pence and chief adviser Tony Perkins in the wings,a ReligiousRight-driven autocracy is not beyond the realm of possibility if the Democrats don't at least flip the House.
California is on the frontlines of the resistance movement, from Gov. Jerry Brown gathering international leaders to work against climate change to pushback against Attorney General Jeff Sessions' creating internment camps for the burgeoning number of undocumented immigrants under forced deportation—including LGBT refugees from violence seeking asylum. Sessions has increased by 50% the number of immigration judges to speed up the process while failing to prosecute people who lie to illegally buy guns, according to a Government Accountability Office report released Sept. 10. Last March, Sessions announced with much fanfare that the Justice Department would prioritize prosecutions of people who lie on their background check forms about criminal records or having a mental illness diagnosis—apparently an empty publicity countermeasure to the Parkland students organizing student walkouts across the country to call for gun restrictions.
Democrats working to take back the House are counting on winning vulnerable Republican congressional seats in California's Orange County. Though the Republican Party now has few registered voters than No Party Preference, Orange County is still heavily conservative, though attitudes and demographics are changing. These will be battles until the last vote is cast.
Specifically: in CD 25, bisexual Katie Hill is now "Lean Democrat" against anti-gay
Republican Rep. Steve Knight; CD 39 is an open seat with Democrat Gil Cisneros in a serious fight with Young Kim; CD 45 is woman-vs-woman with consumer lawyer Katie Porter taking on Trump-supporter Rep. Mimi Walters; CD 48 is a knock-down contest between Russia-loving Rep. Dana Rohrabacher and LGBT-heralded Harley Rouda; in CD 49, the race for retiring Darrell Issa's seat is between favored Democrat Mike Levin and Republican Diane Harkey; and CD 50 has become a spotlight race between indicted anti-LGBT Rep. Duncan Hunter is facing former Obama White House fellow, Ammar Campa-Naijar.
While the congressional races are the focus, other races are also important. Lt. Gavin Newsom is running for governor against Trump-supporting John Cox. State Sen. Ricardo Lara is running for California Insurance Commissioner—which would make him the first openly gay person elected statewide. And while out LA County Assessor Jeff Prang's re-election bid seems solid—no candidate's race is safe from anti-LGBT and other sheer crap in the Trumpian age of hostility.
Woodward's Wake Up call must be heeded. LGBT citizens must eschew apathy and vote out of the necessity to restore American values and save the progression to full equality.
Newsom appoints Vianey Lopez to Ventura County Board
Lopez has a lengthy track record in progressive issues including her outspoken support of Planned Parenthood and women's reproductive rights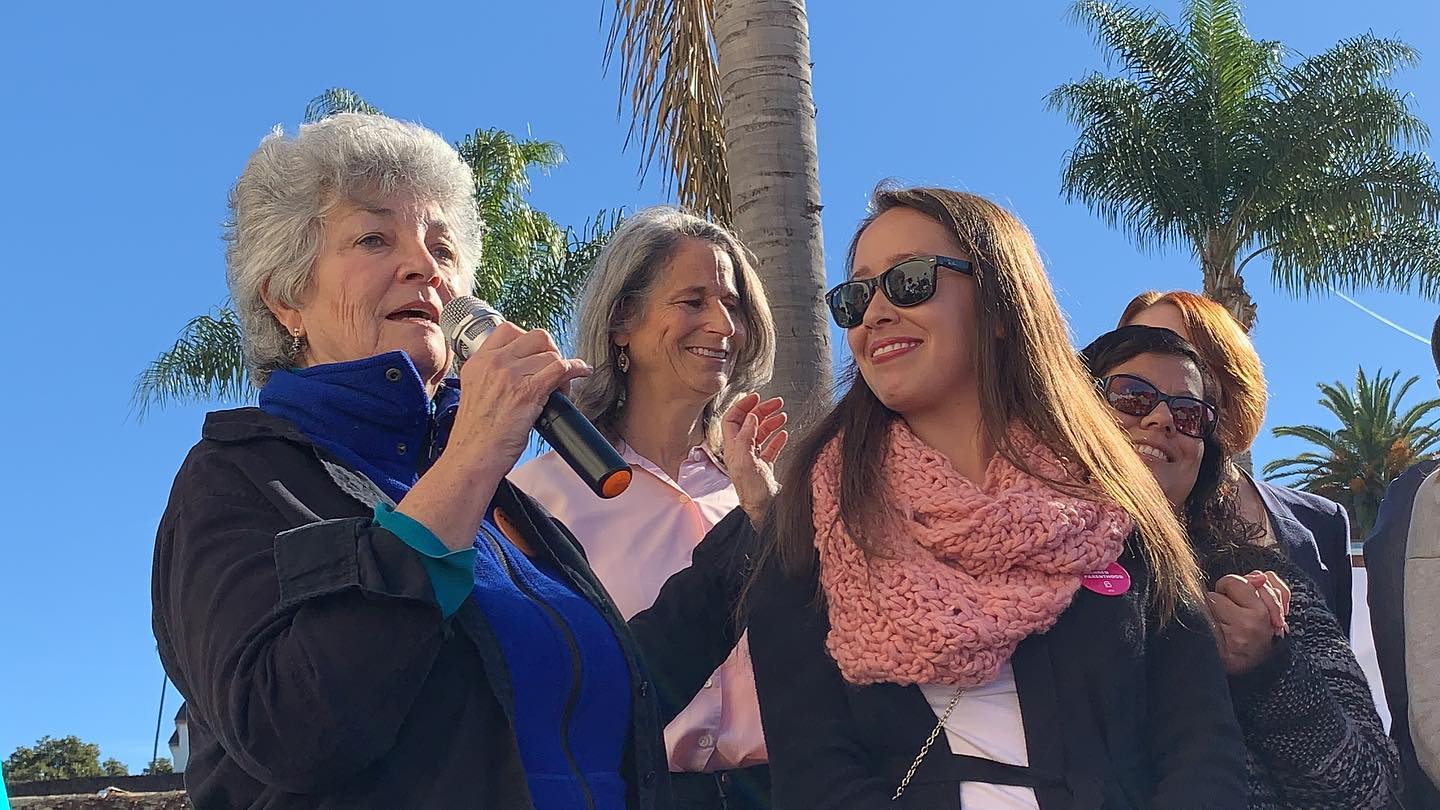 SACRAMENTO – Governor Gavin Newsom announced Friday that he has appointed City of Oxnard Councilmember Vianey Lopez to the Ventura County Board of Supervisors to the seat left vacant by the sudden death of the beloved chair of the Ventura County Board of Supervisors Carmen Ramirez, killed in an August traffic accident.
Lopez, 35, a resident of Oxnard, has been a city councilmember for District Six since 2018 and also serves as a District Director for California State Senator Monique Limón since 2020.
According to her campaign for reelection to city council biography, Lopez immigrated to the U.S. at the young age of 4. As one of the youngest of 11 children, there were opportunities she was afforded that her siblings did not have. Raised locally, Vianey attended kindergarten through middle school in the Hueneme Elementary School District before graduating from Hueneme High School in 2005.
Councilmember, now Supervisor Lopez has a lengthy track record in progressive issues including her outspoken support of Planned Parenthood and women's reproductive rights as well as other key issues including LGBTQ+ equality, immigrant rights, and has worked for several California political leaders including a stint as District Scheduler for former U.S. Representative Lois Capps from 2013 to 2016, a member of the House from 1998 to 2017 representing California's 24th congressional district.
Lopez was a Program Coordinator for the Oxnard Downtown Management District from 2012 to 2013 and an Administrative Assistant and Concierge at the Oxnard Convention and Visitors Bureau from 2009 to 2010. She is a member of the League of United Latin American Citizens and Future Leaders of America.
Lopez earned a Master of Public Policy degree in International Relations and State and Local Policy from Pepperdine University.
Triple A: SoCal gas prices race up by double digits in one week
The average price for self-serve regular gasoline in California is $5.52, which is eight cents higher than last week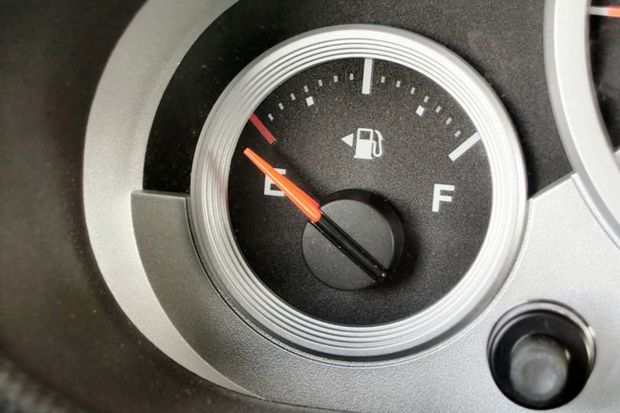 LOS ANGELES – Reports of additional Southern California refinery issues, along with continued low inventories, have created the biggest one-week price jump at the pump since early June, according to the Auto Club's Weekend Gas Watch.
The average price for self-serve regular gasoline in California is $5.52, which is eight cents higher than last week. The average national price is $3.68, which is two cents lower than a week ago.
The average price of self-serve regular gasoline in the Los Angeles-Long Beach area is $5.59 per gallon, which is 17 cents higher than last week, 25 cents higher than last month, and $1.19 higher than last year. In San Diego, the average price is $5.53, which is 15 cents higher than last week, 24 cents higher than last month, and $1.18 higher than last year.
On the Central Coast, the average price is $5.53, which is eight cents higher than last week, seven cents higher than last month and $1.18 higher than last year. In Riverside, the average per-gallon price is $5.44, which is 14 cents higher than last week, 23 cents higher than last month and $1.12 higher than a year ago. In Bakersfield, the $5.46 average price is eight cents higher than last Thursday, three cents higher than last month and $1.10 higher than a year ago today.
"Oil Price Information Service reports that several local refineries are undergoing unplanned maintenance as fuel inventories are at their lowest levels in a decade, which caused Los Angeles wholesale gas prices to rise sharply this week," said Auto Club spokesperson Doug Shupe.
The Weekend Gas Watch monitors the average price of gasoline. As of 9 a.m. on Sept. 22, averages are:
Newsom signs legislation to support California Native communities
Advances equity, inclusion and highlights the unique history, culture and government of tribes in the Golden State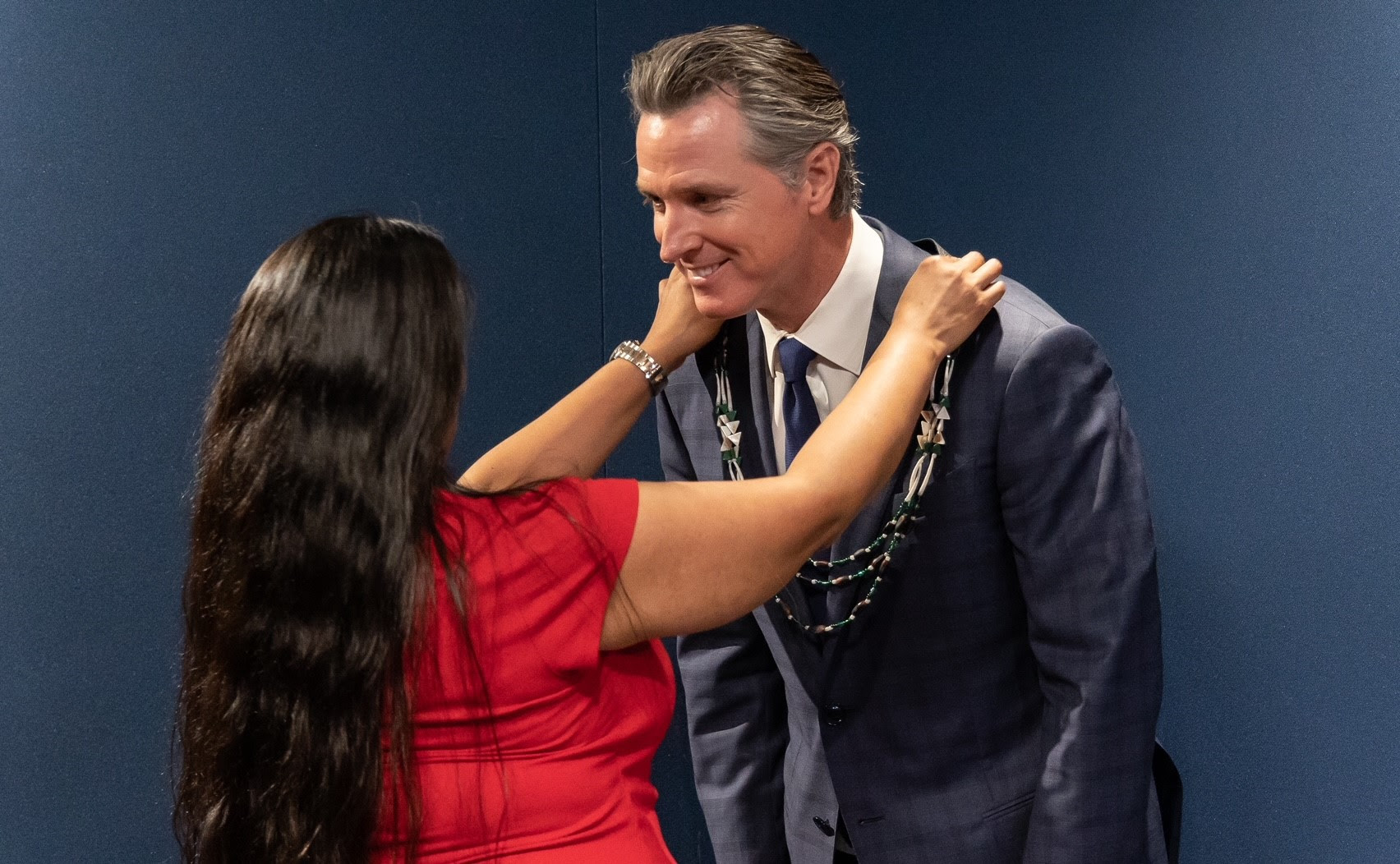 SACRAMENTO – Today on Native American Day, Governor Gavin Newsom signed several bills to support California Native communities and build on the Administration's work to promote equity, inclusion and accountability throughout the state.
AB 1314 establishes a statewide emergency alert system for missing Native people 
In a ceremony joined by leaders of Native American tribes from across California, the Governor signed AB 1314 by Assemblymember James C. Ramos (D-Highland) to help address the ongoing crisis of missing and murdered Native people from communities across the country.

Under AB 1314, local law enforcement will be able to request that the California Highway Patrol activate an emergency Feather Alert, similar to an Amber or Silver alert, to assist in search efforts for a Native person who has been reported missing under suspicious circumstances.
"As we lift up the rich history and contributions of California's diverse tribal communities today, the state recommits to building on the strides we have made to redress historical wrongs and help empower Native communities," said Governor Newsom. "Today's measures continue to move these efforts forward, including a new emergency alert system that will provide us with additional critical tools needed to address the crisis of Missing and Murdered Indigenous People. I thank all the legislators and tribal partners whose leadership and advocacy help light the path forward in our work to build a better, stronger and more just state together."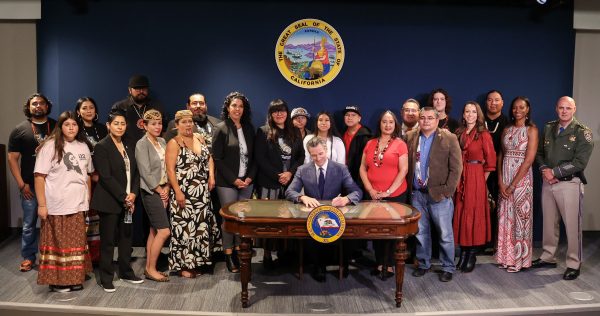 "AB 1314 will help us get the word out sooner when an individual is missing or endangered, enlisting the help of the public for tips and leads as soon as possible when quick action is critical," said Assemblymember Ramos. "I thank the Governor for signing this vital measure – creating an alert system was a top recommendation from tribal leaders for addressing the crisis of Missing and Murdered Indigenous People."
The state budget this year invests $12 million over three years to fund tribally-led programs to help address the crisis of Missing and Murdered Indigenous People on tribal lands. This investment built on last year's investment of $5 million to fund training and guidance for law enforcement agencies and tribal governments to improve public safety on tribal lands and study challenges related to the reporting and identification of missing and murdered Native peoples, particularly women and girls.
AB 1936 re-designates UC Hastings College of the Law and advances restorative justice efforts for Native peoples who suffered mass killings orchestrated by the college's founder
Governor Newsom also signed AB 1936 by Assemblymember Ramos, which re-designates the University of California's Hastings College of the Law as the College of the Law, San Francisco and advances restorative justice efforts for Round Valley Indian Tribes and Yuki people whose ancestors suffered mass killings and other atrocities funded and supported by college founder Serranus Hastings in the mid-19th century.
AB 1936 also outlines several restorative justice initiatives that the College intends to pursue, such as renaming the law library with a Native language name, annually reading a statement of the atrocities Hastings committed against the Yuki people and providing collaborative opportunities for Round Valley tribal students to gain debate and writing experience, among other efforts.
AB 2022 will remove the racist and sexist slur squaw from all geographic features and place names in California
Under AB 2022 by Assemblymember Ramos, the racist and sexist term "squaw" will be removed from all geographic features and place names in the state, and a process to review petitions to change offensive or derogatory place names will be created. This comes on the heels of federal action this month to complete the removal of this slur from nearly 650 geographic features across the country, including several name changes advanced by California based on extensive tribal engagement. The Newsom Administration has launched a series of ongoing actions to identify and redress discriminatory names of features attached to the State Parks and transportation systems.
Governor Newsom also signed AB 1703 by Assemblymember Ramos, the California Indian Education Act. The measure encourages local educational agencies and charter schools to form California Indian Education Task Forces in partnership with local tribes to develop curricular materials that highlight the unique history, culture and government of tribes in their region.