Emmy's 70th was a coming of age for LGBT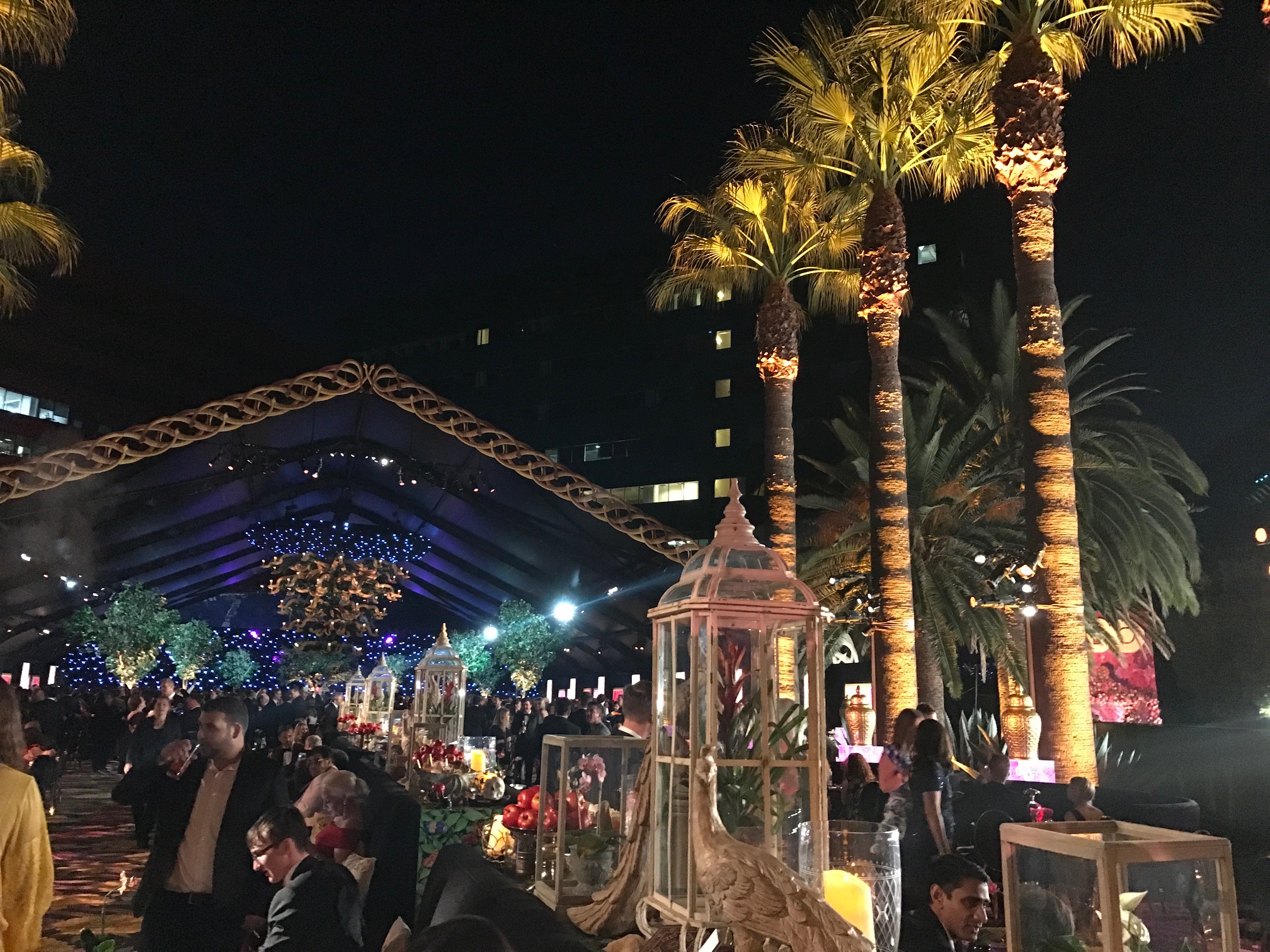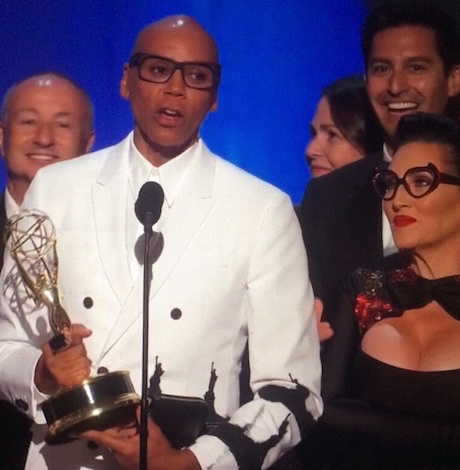 The 70th annual Emmy Awards gave the LGBTQ community historic, almost matter of fact visibility, with more LGBT winners than ever before. Los Angeles Blade's Susan Hornik played a major part in her whirlwind week covering numerous awards events. Here's a recap:
Winner Highlights
Executive producer Ryan Murphy was elated about winning the Emmy for FX's "The Assassination of Gianni Versace: American Crime Story."
"This was a story I was passionate about very early on," he said backstage at the pressroom. "I wanted to tell the story. I was in L.A. five years when Andrew Cunanan started his spree. I felt it was a story that needed to be told. The themes and issues that we talk about in the show are as modern as ever, if not more so."
Murphy added that he was always "happy" to make a political statement in everything he does.
"The statistic that I said, which was one out in four LGBTQ Americans will be the victim of a hate crime, is true and heinous. As a gay man who was told when I started off in the business that I could not even write in 1998 a gay character…the idea that now, 20 years later, I get to tell the story and proselytize for my community is important to me."
RuPaul made Emmy history, with "RuPaul's Drag Race" becoming the first competition show to win the Outstanding Reality-Competition Series and Outstanding Host for a Reality or Reality-Competition Program award in the same year.
During the pressroom interview, the veteran drag performer/singer/actor talked about why the series is so popular.
"There's an interesting balance of entertainment and deep stories that really touch our audience. We started out this show to celebrate the art of drag, and in doing so, we brought along a bunch of kids who had varied backgrounds.
"We have challenges that are fun, but these kids bring their courage and their stories, and that is what the heart is." RuPaul also said the series "adds a little relief" during this time, in which "we're living in a country that is very divided."
We celebrate people who dance outside the box, and those are my favorite kind of people," he noted. "Those stories need to be told, and I think there is value in those stories for everyone, not just drag queens."
HBO Party
This was HBO's 20th large scale Emmy Party & the 16th consecutive HBO Emmy Party, held at the Pacific Design Center, was all designed by Billy Butchkavitz.
This year's theme was the garden of eden, where Butchkavitz incorporated flora & fauna, insects & serpents all with a modern twist. The event's structures, textiles, carpets, furniture, tabletop dressings, perimeter decor & large scale sculptures were all curated to create a fanciful garden setting.
Of course the food was impressive too, Wolfgang Puck Catering designed a custom buffet supper for the thousands of HBO guests.
At the party, writer/performer, Frank DeCaro, talked with the Blade about the excitement he felt after watching the awards.
"I can't truly gauge the state of LGBTQ representation on screen — that's a job for GLAAD — but I can say it was a banner year for LGBTQ wins at the Emmys. Ryan Murphy, RuPaul, 'Queer Eye,' 'Drag Race,' and 'The Assassination of Gianni Versace' all took home major awards," he enthused.
"These aren't sanitized-for-your-protection gays, either. These are full-strength gays. Some are quite literally screaming queens, and hooray for that!!! As one of Ru's team once said to me, 'When a drag queen wins an Emmy, we all win!' Now let's make sure the trans deliciousness of 'Pose' snatches armloads of trophies next September!"
Indie actor Massimo Dobrovic had a grand time dancing to the fabulous edm beats at the party, and felt hopeful about a more inclusive Hollywood community.
"I can't hide my enthusiasm toward all the marvelous LGBTQ friends that won! Ricky Martin has been one of my biggest idols all my life, because of his charisma, dancing ability and persona. Ryan Murphy inspires me everyday of my life, as I also work on horror-themed programming."
Massimo has three projects, "Behind the Curtain of the Night: Secrets of Karma" coming out this fall with Marcia Cross and Brandon Fraser; "Nation's Fire" coming with Bruce Dean and the miniseries, "Age of the Living Dead."
Gifting Suites
GBK Productions produced their signature luxury gifting lounge for nominees and presenters. Over 100 celebrities, influencers and press enjoyed the music, food, and this season's most exclusive products.
Among the many guests were gay nominee Titus Burgess ("Unbreakable Kimmy Schmidt") Tyler Henry ("E! Hollywood Medium,") and Rex Lee (Young and Hungry). Gay hair stylist Chaz Dean, who runs Wen Hair and Bodycare, donated a years' supply of products and dry styled the guests.
Guests were welcomed by title sponsor Pilot Pen, where they were gifted G2 pens, fountain pens, and a Plumix calligraphy set. Other highlights included chair massages from Burke Williams along with a gift bag containing Youth Cell activator, a pumpkin mask and a 3 day spa pass.
An innovative gift was the Athenromas candle therapy for pets—you burn the candle and the anxiety your pet has disappears! And there was a charity angle too; Stray Cat Alliance, Global Women's Empowerment Network and Educating Young Minds were the nonprofits who all received donations. Guests also enjoyed sandwiches from Ike's Place as well as a $1000 GC, and catering by Rib Line's Award Winning chef, Brian Appiano.
Fig & Olive opened its doors to Bergman's Style Lounge and Party. Over 100 of Hollywood's finest turned out to celebrate and honor the television industry's Emmy® Nominated actors, former winners, presenters, stylists and industry VIPS.
Hosted by Green Horizon and presented by Precious Vodka, the lounge featured an array of fashion for him and her including couture gowns, bespoke tuxedos & suits, men's grooming products, beauty, skin & hair care, jewelry collections, accessories, fashion forward luggage, Napa Valley wines, luxury coffee, teeth whitening, chic chapeaus, fabulous fragrance, everything for the pampered baby, gourmet cuisine.
In the spirit of giving back, guests & sponsors made monetary donations and/or donated unwrapped gifts for young adults for a Pre-Holiday Gift Drive benefiting "Wednesday's Child," a weekly segment airing on KTTV FOX 11 News, with anchor Christine Devine.
The program highlights 'harder to place' young adults in the LA County foster care system who are in need of adoptive families. In Los Angeles County, alone, there are over 30,000 children receiving child welfare services," said social worker, Dr. William Wong.
Bergman always invites at least 2 foster children to join in on the festivities and experience what it feels like to be treated as a VIP.
Vendors at the event included Lollies & Lace couture baby clothing; Twisted Silver; My Saint, My Hero blessing bracelets; Porto Vino handbags and messenger bags; Sunder Sparkling Beverages; Hint Water; Sue Wong Couture and Fragrance; Nourish Modern Wellness Skin Care; Chef John of Emporium Thai; Mobile White; Kam Shield; Buywine.com; Goldinger's Print Tees; Let's Cake; Zirconmania; Diamond Veneer; Mind In Sole insole foot massage; Emmy's Hope Dog Accessories; Rhonda Shear Aah! Bras; Rock Your Hair; Zangu Language App; Bitmar Streaming Subscriptions; Filam Luxury Coffee; Junkless Granola Bars; "Shark Tank" Winning BeatBox Portable Party Punch; Planet Beauty; Popsockets phone accessories; The Hollywood Trinity; Popcornopolis and VIP Gift Bags provided by Emmy's Hope & Kam Shield.
Celebrity Connected featured an array of great gifts for the gay celebs that attended. One of the fan favorites was The Buttress Pillow—a pillow in the shape of your butt! (the perfect item if you are missing your honey!)
Said Cheryl Hines, "Curb Your Enthusiasm": I love all the different fun items like this pillow at Celebrity Connected. It's presented in such a fun way, my daughter and I have having a great time."
Other highlights: Jade J gifted sleek power banks to charge one's electronic devices, and Rescue Brewing served beer to guests while talking about their passion,raising money for animal awareness.
LA County Parks after Dark program celebrates 50th anniversary of Title IX
Parks & Rec offers sport opportunities for girls in flag football, soccer, softball, basketball, lacrosse, cheerleading and volleyball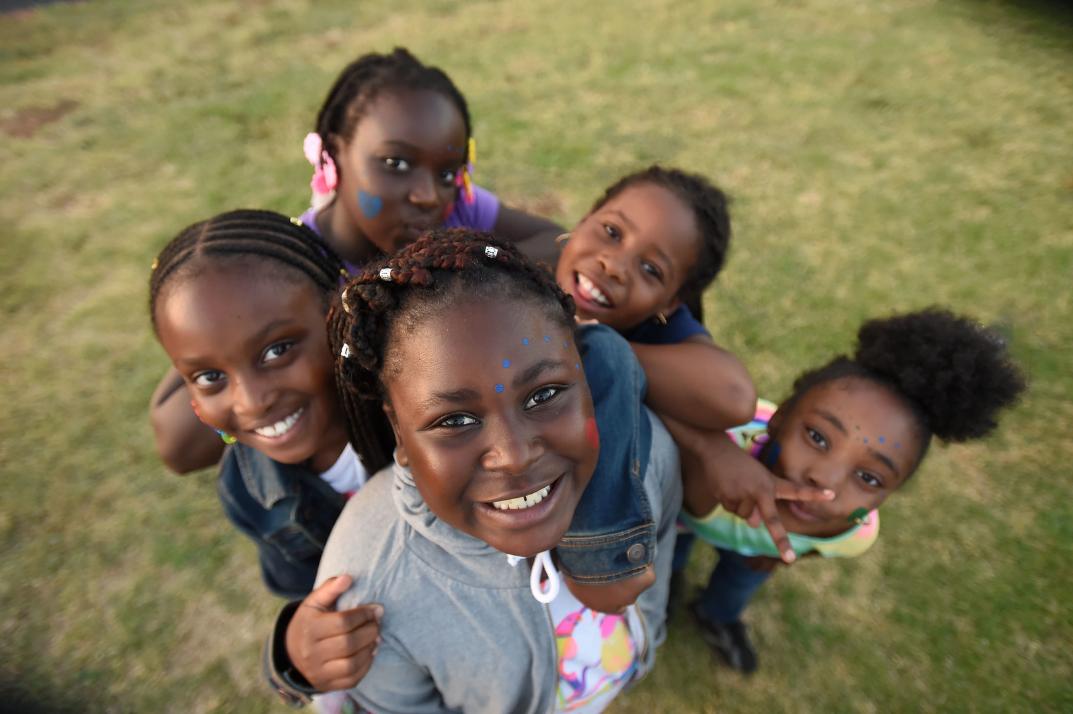 LOS ANGELES – On Thursday, June 23, 2022, 34 participating Parks After Dark (PAD) parks will celebrate the 50th Anniversary of Title IX with a highly anticipated girls' sports clinic and showcase starting at 6:00 p.m.
More than 1,800 girls, ages 5 to 18 will have the opportunity to learn skills and techniques from various sports such as soccer, lacrosse, softball, basketball and cheerleading. Sports will vary at each park.
In 1972, Title IX, the civil rights legislation that prohibits sex-based discrimination in any school or any other college sports was passed into law to provide equal opportunity, scholarships and participation for girls in sports. In 2022, the department of Parks and Recreation is striving to offer girls sports County-wide to support the vision of Title IX and aiming for gender equity across all sports programs.
"The department's goal is to provide a safe space dedicated for girls to play, increase opportunities for women coaches and administrators and to provide a positive experience while participating in sports," says Regina Bradley, LA County Parks and Recreation Sports Manager.
The department currently offers sport opportunities for girls in flag football, soccer, softball, basketball, lacrosse, cheerleading and volleyball.
Parks After Dark is an award-winning program designed to bring communities together by filling park spaces with family-centered activities that transform local parks into summer safe havens. This summer's program lineup will feature an array of girls' sports programs to commemorate the 50th anniversary of Title IX, which paved the way to gender equity for girl's participation in sports.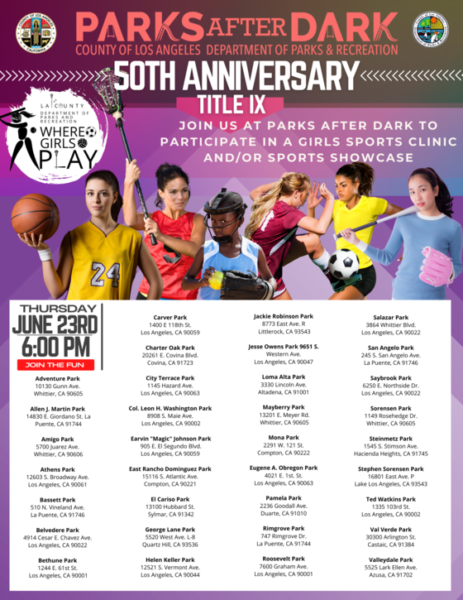 The L.A. County Parks after Dark program is possible thanks to the generosity of the L.A. County Board of Supervisors – First District Supervisor Hilda L. Solis, Second District Supervisor and Board Chair Holly J. Mitchell, Third District Supervisor Sheila Kuehl, Fourth District Supervisor Janice Hahn and Fifth District Supervisor Kathryn Barger – L.A. County Chief Executive Office, L.A. County Department of Public Social Services, L.A. County Probation Department and many community-based organizations throughout L.A. County.
"Now more than ever, L.A. County families need park spaces to heal from the trauma brought on by COVID-19 combined with the financial stress many people are facing," L.A. County Parks Executive Director Norma Edith García-González said. "Parks after Dark eliminates barriers to recreational opportunities and introduces families to no cost enriching experiences that promote mental and physical health through fun and games."
Parks After Dark, launched in 2010, has proven to be a successful prevention and intervention program that provides multiple benefits to vulnerable communities,decreasing violence and crime, and increasing social cohesion and community well-being. In 2018, Parks After Dark was recognized by the National Recreation and Park Association, which presented L.A. County Parks and Recreation with its Best in Innovation award.
For more information on Parks After Dark, visit https://parks.lacounty.gov/PAD.
All PAD parks will host programs on Thursday, Friday and Saturday nights from 6:00-10:00PM between June 16th and August 6th:
Jackie Robinson Park – 8773 E. Avenue R, Littlerock
Stephen Sorenson Park – 16801 E. Avenue P, Lake Los Angeles
George Lane Park – 5520 W. Ave L-8, Quartz Hill
Val Verde Community Regional Park – 30300 W. Arlington Rd., Val Verde
El Cariso Community Regional Park – 13100 Hubbard St., Sylmar
Loma Alta Park – 3330 N. Lincoln Ave., Altadena
Pamela County Park – 2236 Goodall Ave., Duarte
Valleydale Park – 5525 N. Lark Ellen Ave., Azusa
Charter Oak Park – 20261 E. Covina Blvd., Covina
San Angelo Park – 245 S. San Angelo Ave., La Puente
Bassett Park – 510 N. Vineland Ave., La Puente
Allen J. Martin Park – 14830 E. Giordano St., La Puente
Rimgrove Park – 747 N. Rimgrove Dr., La Puente
William Steinmetz Park – 1545 S, Stimson Ave., Hacienda Heights
Amigo Park – 5700 S. Juarez Ave., Whittier
Sorenson Park – 11419 Rose Hedge Dr., Whittier
Adventure Park – 10130 S. Gunn Ave., Whittier
Amelia Mayberry Park – 13201 E. Meyer Rd., Whittier
City Terrace Park – 1126 N. Hazard Ave., East Los Angeles
Eugene A. Obregon Park – 4021 E. First St., Los Angeles
Belvedere Community Regional Park – 4914 E. Cesar Chavez Ave., Los Angeles
Ruben Salazar Park – 3864 Whittier Blvd., Los Angeles
Saybrook Park – 6250 E. Northside Dr., East Los Angeles
East Rancho Dominguez Park – 15116 S. Atlantic Ave., Compton
Mona Park – 2291 E. 121st St., Compton
Athens Park – 12603 S. Broadway, Los Angeles
Mary M. Bethune Park – 1244 E. 61st St., Los Angeles
Earvin "Magic" Johnson Park – 905 E. El Segundo Blvd, Los Angeles
Helen Keller Park – 12521 S. Vermont Ave., Los Angeles
Jesse Owens Community Regional Park – 9651 S. Western Ave., Los Angeles
Franklin D. Roosevelt Park – 7600 Graham Ave., Los Angeles
Ted Watkins Memorial Park – 1335 E. 103rd St., Los Angeles
Col. Leon H. Washington Park – 8908 S. Maie Ave., Los Angeles
George Washington Carver Park – 1400 E. 118th St., Los Angeles
LA County Parks & Rec invites folks to Juneteenth at Jackie Robinson Park
FREE Performances, Guest Speaker Series, Games, Art Displays, Car Exhibits and So Much More this Saturday!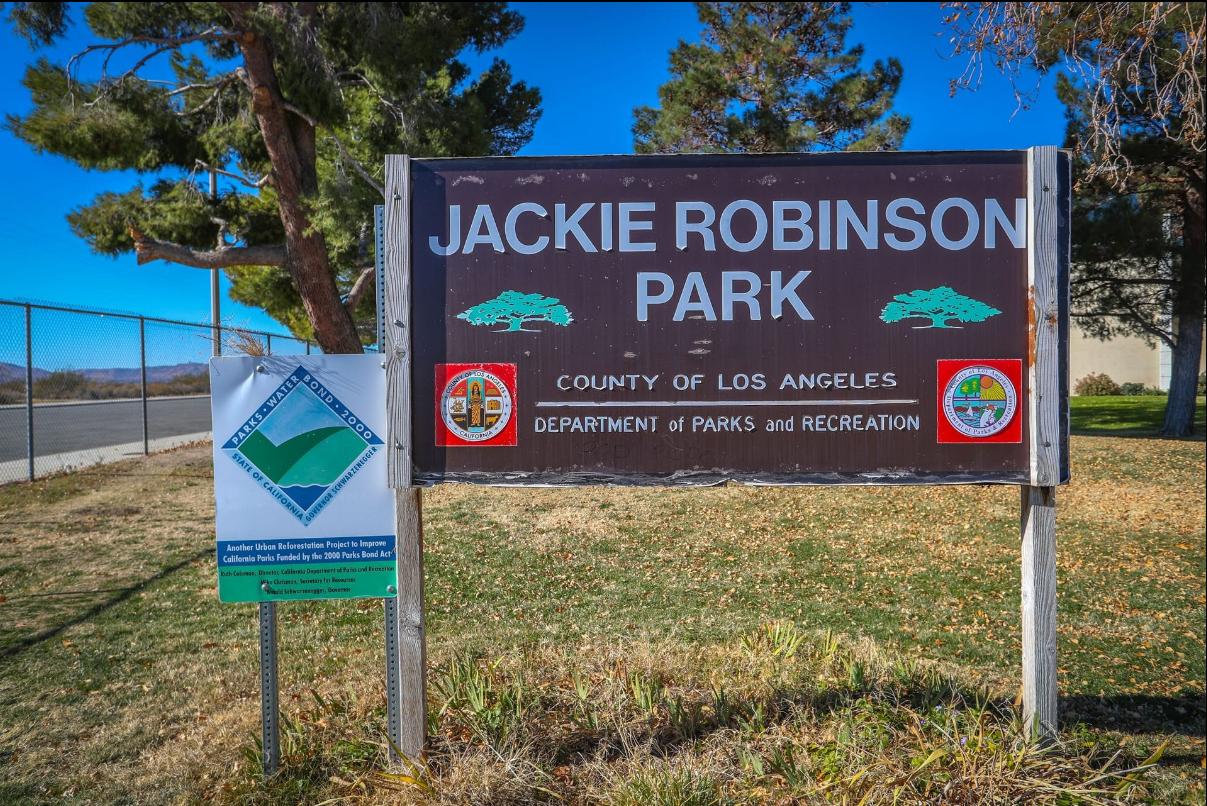 LOS ANGELES – It's Park Time L.A. County! LA County Parks and Recreation invites you to our Juneteenth celebration, on Saturday, June 18th from 10am to 10pm at Jackie Robinson Park (8773 E Avenue R Sun Village).
Juneteenth commemorates the emancipation of enslaved people in the United States; specifically, when former slaves were finally freed in Galveston, Texas, two years after the signing of the Emancipation Proclamation. Though long celebrated within the Black community, Juneteenth was formally made a federal holiday on June 17th, 2021.
The L.A. County Juneteenth Celebrations are possible thanks to the generosity of the L.A. County Board of Supervisors – First District Supervisor Hilda L. Solis, Second District Supervisor and Board Chair Holly J. Mitchell, Third District Supervisor Sheila Kuehl, and Fifth District Supervisor Kathryn Barger – and many community-based organizations throughout L.A. County.
Juneteenth at Jackie Robinson is hosted in partnership with local community organizations. This year's activities include musical performances, speaker's series, wellness activities, resource fairs, artist experiences, hands-on children's activities, video game trucks and so much more.
For more information on Juneteenth celebrations, contact Delmy Villegas-Delgado, Recreation Manager at (626) 369-5141 or at [email protected]
Juneteenth at Jackie Robison is a FREE events with no registration required. Food available onsite at cost by local businesses and vendors.
Please join us at the following parks and celebrate Juneteenth with us this Saturday:
Jackie Robinson Park – 8773 E Avenue R Sun Village from 10 am to 10 pm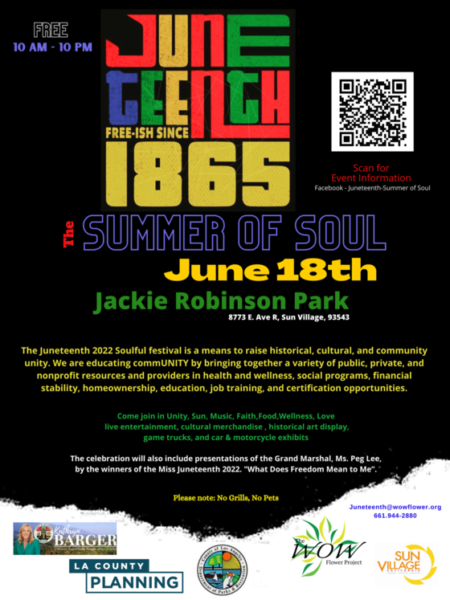 Los Angeles County Parks & Recreation launches summer aquatics
Summer aquatics registration opens up Saturday, June 18 and programs start Monday, June 20, 2022- visit parks.lacounty.gov/aquatics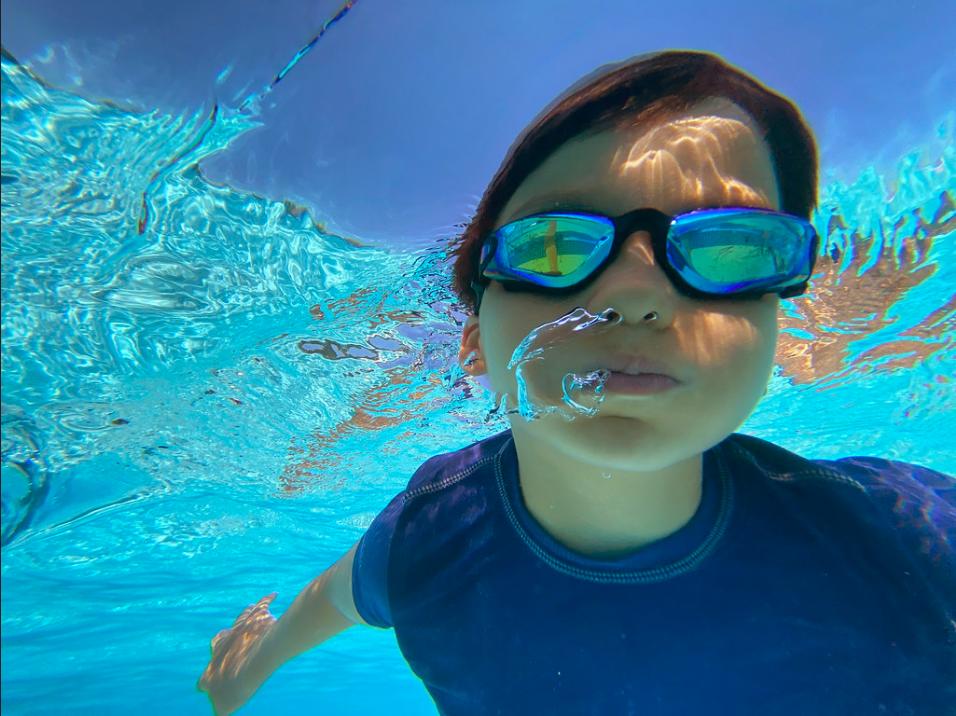 LOS ANGELES – It's Park Time L.A.! Beat the heat, get fit or learn to swim at L.A. County seasonal and year-round pools. There's something for everyone including lap swim, novice teams, aqua aerobics too! Free Every Body Swims and other summer aquatics programs run from June 20 to August 20.
L.A. County's five year-round pools operate Monday through Saturday from 6 am to 7 pm. The County's twenty-three seasonal pools operate on two rotating schedules from 11 am to 7 pm. Pools on schedule 1 operate Monday, Wednesday and Friday and pools on schedule 2 operate Tuesday, Thursday and Saturday.
L.A. County's Summer Aquatics programs are possible thanks to the generous support of the L.A. County Board of Supervisor First District Supervisor Hilda L. Solis for her support in funding programming at Belvedere Pool, as well as the American Red Cross and LA84 Foundation for supporting scholarships. Visit your local pool to learn about more information on scholarships.
Looking for more places to cool off in the evening? Attend evening swim at one of our 18 Parks After Dark (PAD) locations from 6 to 7:30 pm on Thursday, Friday and Saturday.
L.A. County also has 18 splash pads to cool off in that operate from 10 am to 7 pm Monday through Sunday through September 30.
For more information on L.A. County's aquatics programs, contact: