White Supremacists arrested for links to Charlottesville rally
Orange County-based club praised Hitler

Four California members of a white supremacist group based in Southern California face federal charges of traveling to Charlottesville, Virginia, with the intent of rioting at the "Unite the Right" rally Aug. 11-12, 2017.
Benjamin Drake Daley, 25, and Thomas Walter Gillen, 34, both of Redondo Beach, and Michael Paul Miselis, 29, of Lawndale were arrested and charged in federal court in Los Angeles Oct 2 for traveling to the "Unite the Right" rally with the intent to incite a riot and commit violence. The three are being held without bail. The FBI also took Cole Evan White, 24, of Clayton, California, into custody near San Francisco. White was arraigned in U.S. District Court in San Francisco.
During their courtroom appearance Tuesday, a federal prosecutor said FBI and ATF agents found ammunition for assault-style weapons, smoke bombs, flairs and a wall hanging reading "88," the numeric code for the phrase Heil Hitler inside Miselis' home.
Thomas Cullen, the US Attorney for the Western District of Virginia whose district includes Charlottesville, told reporters that the four men had previously taken part in violence during "alt-right" and other racist activities in Berkeley, California in the spring of 2017, just months before "Unite the Right."
"In our view, they were essentially serial rioters," Cullen said.
All four men have been charged with conspiracy to violate federal rioting laws and one count each of violating the federal rioting laws.
In the criminal affidavit, the four are described as having traveled to Charlottesville last August to join hundreds of other white nationalists at a rally organized by Richard Spencer, the high-profile leader of a white supremacist think tank, to protest the planned removal of a statue of Confederate Gen. Robert E. Lee.
The rally on August 12 turned deadly when a 21 year old man, James Alex Fields Jr., from Maumee, Ohio, was charged with felony murder and assault with a deadly weapon, (his automobile) after ramming his car into a crowd gathered to protest the racist presence. A 32-year-old paralegal, Heather Heyer, died in the attack.
In addition to the State of Virginia's murder charge, federal prosecutors have charged Field with federal hate crimes. Cullen told reporters that the charges filed Tuesday mark the second time federal officials have filed charges stemming from the rally. The case of Fields, who is scheduled for trial in state charges in November and December, was the first.
The men are members of the so-called Rise Above Movement that espouses anti-Semitism, promotes "clean living" and meets regularly in public parks to train in physical fitness, including boxing and other street-fighting techniques, according to the criminal affidavit.
The Los Angeles Blade reported last August that Orange County's history was an ultra-conservative region that spawned such Religious Right activists as Rev. Lou Sheldon and enforcers such as the White Aryan Resistance (WAR), the KKK and pockets of swastika-tattooed Neo-Nazis.
"You could have a whole treatise just on California hate," Brian Levin, director of the Center for the Study of Hate and Extremism at Cal State San Bernardino, told the LA Times. "California is one of those ground-zero places. These new fragmented groups are looking to do in-your-face kind of stuff in blue places."
ProPublica journalist A.C. Thompson interviewed Gustavo Arellano, former editor of the OC Weekly, in a PBS Frontline documentary, Documenting Hate: Charlottesville. "This is more than a couple of random people. There's something much more organized," Arellano told Thompson about the Rise Above Movement, which celebrates Hitler and trains with Neo-Nazis in an area off the 405 freeway in Irvine.
But, notes Thompson, these "defenders of traditional white culture-traditional masculinity" do not stand out like their tattooed elders. They find ways to blend in. Thompson matched images of one violent RAM member with another violent hater from Charlottesville—and found Michael Miselis, UCLA Ph.d candidate who held a government-issued security clearance for his job at Northrop Gruumman. Miselis was fired the day after Thompson's story appeared in ProPublica. Miselis was one of the four charged Tuesday.
Orange County attorney and businessman Harley Rouda, the challenger to longtime anti-LGBT Republican Rep. Dana Rohrabacher, during a Q&A session earlier this year at the University Synagogue in Irvine, said the "biggest issue" of 2018 is that "institutions of our government and culture — the foundations of democracy — are now under attack." Rouda then paused, recounting a recent visit to the German Historical Museum in Berlin.
"[T]he rise of Hitler was all based on nationalism….Hitler said, 'Our country is getting screwed … [but] stand with me and we can take our country back,'" Rouda continued. "That process then evolved into the denigration of minorities as a rallying point for his base," warning that America could become like Nazi Germany if Trump is left unchecked.
"What's going on right now is we've got a president who's trying to divide us," Rouda said. "If we allow him to be successful, then our country's going to go down a path that none of us wants to see."
The defendants came to the Charlottesville rally prepared to engage in physical violence, having taped their fists "in the manner of boxers or MMA-style fighters," the affidavit says. Photographic and video evidence, the affidavit alleges, shows Daley and other white nationalists from California punching, kicking and head-butting counter-protesters, including an African American man, two women and a minister wearing a clerical collar.
"This wasn't in our view the lawful exercise of 1st Amendment rights. These guys came to Charlottesville to commit violent acts," Cullen said.
Each defendant has been charged with one count of conspiracy to violate the federal riots statute and one count of violating the federal riots statute. If convicted, each faces up to 10 years in prison, he added.
Reporting by The Los Angeles Times, The SPLC Hate Watch Newsletter, ProPublica, ADL.org, the staff of the Los Angeles Blade & wire service reports
We're Hiring! Become a LA County Pool Lifeguard!
Candidates will get paid for a 64-hour training which includes becoming certified though the American Red Cross in Emergency Medical Response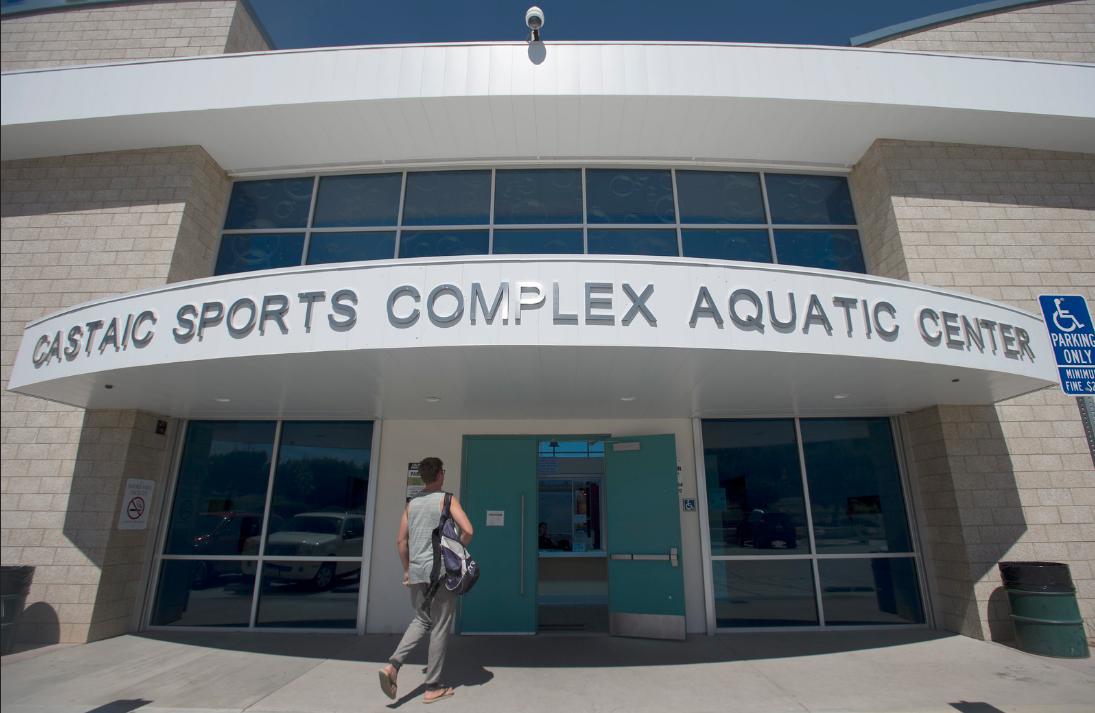 LOS ANGELES – LA County Department of Parks and Recreation is hiring! This summer, the Department aims to hire over 250 new lifeguards to work at our 30 aquatic facilities, all across LA County. Not only is lifeguarding a fantastic way to kickstart your career, but it's a great opportunity for young adults looking for part time employment while in school or looking for a career as a first responder.
Pool Lifeguards will receive a starting pay of $18.27, well above the minimum wage with opportunities to work year round. Applicants must be 17 years of age by time of appointment.
Those who meet the initial requirements will then be required to sign up and pass the Los Angeles County Swim Test. The Los Angeles County Swim Test consists of a 500-yard swim test that must be completed under 10 minutes. Upon completion of the test they will be invited to Pool Lifeguard Academy.
Candidates will get paid for a 64-hour training which includes becoming certified though the American Red Cross in Emergency Medical Response, CPR, AED, Lifeguarding, and First Aid.
Our Aquatics team is eager to help as many prospective candidates and interested students start a career path that can provide them with so many opportunities beyond lifeguarding!
Those who are interested in becoming a Pool Lifeguard are encouraged to attend an online "Open House" session to learn more about the position and answer questions.
VIRTUAL OPEN HOUSE SESSIONS: 
Session 1: January 19, 6pm tinyurl.com/mr36m9mn
or call in:+13237766996,,17084440#
Session 2: January 25,  5pm tinyurl.com/2p9a27ty
or call in: +13237766996,,573214358#
Session 3: January 26,  4pm tinyurl.com/5n8ks28c
or call in: +13237766996,,602797897#
Missing woman in WeHo, public's help sought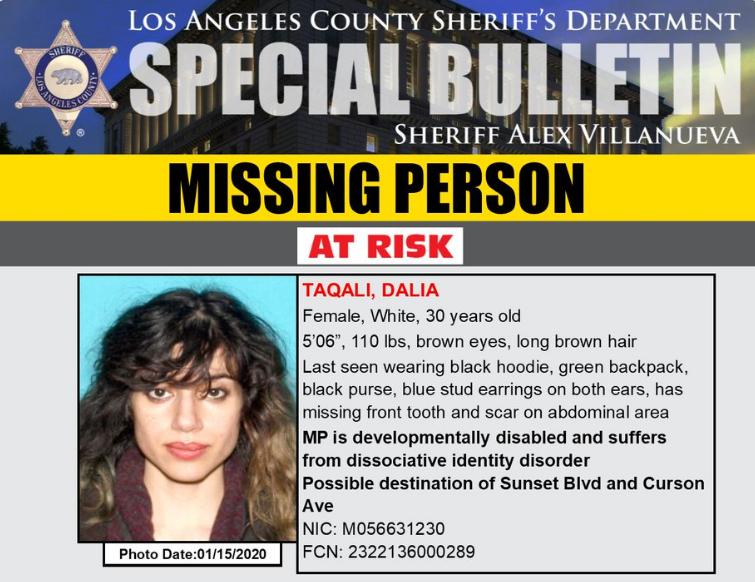 WEST HOLLYWOOD – The Los Angeles County Sheriff's Department is asking for resident's assistance in locating thirty-year-old Dalia Taqali who disappeared from West Hollywood Sunday night.
Taqali was last seen around 5 p.m. in the 1100 block of North Genesee Avenue, according to a news release from the Los Angeles County Sheriff's Department. Taqali is developmentally disabled and suffers from dissociative identity disorder, the Sheriff's Department stated.
Taqali's family is concerned for her well-being and is asking for help finding her.
Investigators said she may be headed near the area of Sunset Boulevard and North Curson Avenue in Hollywood.
Taqali stands 5 feet, 6 inches tall and weighs about 110 pounds with long brown hair and brown eyes.
She was last seen wearing a black hoodie, green backpack, black purse and blue stud earrings on both ears.
Authorities also said Taqali has a scar on her abdominal area and is missing a front tooth.
Anyone with information on her whereabouts is asked to call the Sheriff's Department at 323-890-5500. Those who prefer to remain anonymous can contact Crime Stoppers at 800-222-8477.
#LASD is Asking for the Public's Help Locating Missing Person Dalia Taqali, Los Angeles. Anyone with information is encouraged to contact the Los Angeles County Sheriff's Department's Missing Persons Unit at (323) 890-5500. pic.twitter.com/Uqw9yuG9Ro

— LA County Sheriffs (@LASDHQ) December 27, 2021
California Highway Patrol highlights new 2022 traffic safety laws
The laws take effect January 1, 2022, unless otherwise noted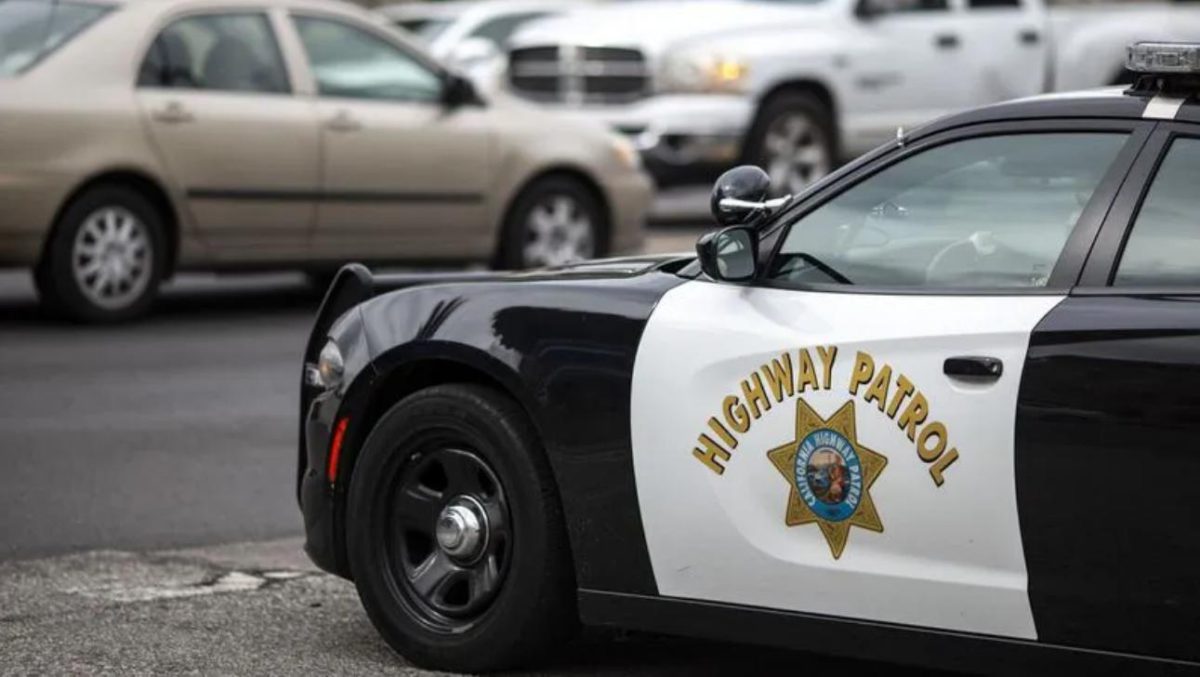 ​SACRAMENTO – As we head into the new year, the California Highway Patrol (CHP) is educating the public on traffic safety laws that were passed during this year's legislative season and signed by Governor Gavin Newsom.  The laws take effect January 1, 2022, unless otherwise noted.

Sideshow Definition and Penalties (Assembly Bill (AB) 3, Fong):  This new law strengthens penalties for those convicted of exhibition of speed if the violation occurred as part of a sideshow.

Beginning July 1, 2025, a court will be permitted to suspend a person's driver's license between 90 days and six months if the person is convicted of exhibition of speed and if the violation occurred as part of a "sideshow."  Section 23109(c) of the California Vehicle Code (CVC) (exhibition of speed) will define sideshow as an event in which two or more persons block or impede traffic on a highway for the purpose of performing motor vehicle stunts, motor vehicle speed contests, motor vehicle exhibitions of speed, or reckless driving for spectators.

The courts will be required to consider a defendant's medical, personal, or family hardship that requires a person to have a driver's license before determining whether to suspend a person's driver's license.  

Equestrian Safety Gear (AB 974, L. Rivas):  Requires a person under the age of 18 to wear a properly fitted and fastened helmet when riding an equestrian animal, such as a horse, mule, or donkey on a paved highway.  This bill also requires all riders or their equines to wear reflective gear or a lamp when riding after sundown.  

A person riding an equestrian animal in a parade or festival, or crossing a paved highway from an unpaved highway, is exempt from all helmet, lighting, or reflective gear requirements.

Tribal Emergency Vehicles (AB 798, Ramos):  This bill provides that any vehicle owned or operated by a federally recognized Indian tribe is considered an authorized emergency vehicle as defined by Section 165 CVC when responding to an emergency, fire, ambulance, or lifesaving calls.
Class C Drivers Allowed to Tow Trailer (Senate Bill 287, Grove): Effective January 1, 2027, drivers with a class C driver's license may operate a vehicle towing a trailer between 10,001 pounds and 15,000 pounds gross vehicle weight rating, or gross vehicle weight with a fifth-wheel and kingpin or bed mounted gooseneck connection, provided that the trailer is used exclusively for recreational purposes for the transportation of property, living space, or both.

The driver will be required to pass a specialized written examination demonstrating the knowledge of the CVC and other safety aspects relating to the towing of recreational vehicles on the highway and possess an endorsement on their class C driver's license.

Currently, this exemption is in place for drivers towing a fifth-wheel travel trailer provided the driver passes a specialized written exam and obtains a recreational trailer endorsement.


As a reminder, the following law took effect on July 1, 2021:

License Points for Distracted Driving (AB 47, Daly; 2019): Using a handheld cell phone while driving is currently punishable by a fine. As of July 1, 2021, violating the hands-free law for a second time within 36 months of a prior conviction for the same offense will result in a point being added to a driver's record. This applies to the violations of talking or texting while driving (except for hands-free use) and to any use of these devices while driving by a person under 18 years of age.

The mission of the CHP is to provide the highest level of Safety, Service, and Security.