White Supremacists arrested for links to Charlottesville rally
Orange County-based club praised Hitler

Four California members of a white supremacist group based in Southern California face federal charges of traveling to Charlottesville, Virginia, with the intent of rioting at the "Unite the Right" rally Aug. 11-12, 2017.
Benjamin Drake Daley, 25, and Thomas Walter Gillen, 34, both of Redondo Beach, and Michael Paul Miselis, 29, of Lawndale were arrested and charged in federal court in Los Angeles Oct 2 for traveling to the "Unite the Right" rally with the intent to incite a riot and commit violence. The three are being held without bail. The FBI also took Cole Evan White, 24, of Clayton, California, into custody near San Francisco. White was arraigned in U.S. District Court in San Francisco.
During their courtroom appearance Tuesday, a federal prosecutor said FBI and ATF agents found ammunition for assault-style weapons, smoke bombs, flairs and a wall hanging reading "88," the numeric code for the phrase Heil Hitler inside Miselis' home.
Thomas Cullen, the US Attorney for the Western District of Virginia whose district includes Charlottesville, told reporters that the four men had previously taken part in violence during "alt-right" and other racist activities in Berkeley, California in the spring of 2017, just months before "Unite the Right."
"In our view, they were essentially serial rioters," Cullen said.
All four men have been charged with conspiracy to violate federal rioting laws and one count each of violating the federal rioting laws.
In the criminal affidavit, the four are described as having traveled to Charlottesville last August to join hundreds of other white nationalists at a rally organized by Richard Spencer, the high-profile leader of a white supremacist think tank, to protest the planned removal of a statue of Confederate Gen. Robert E. Lee.
The rally on August 12 turned deadly when a 21 year old man, James Alex Fields Jr., from Maumee, Ohio, was charged with felony murder and assault with a deadly weapon, (his automobile) after ramming his car into a crowd gathered to protest the racist presence. A 32-year-old paralegal, Heather Heyer, died in the attack.
In addition to the State of Virginia's murder charge, federal prosecutors have charged Field with federal hate crimes. Cullen told reporters that the charges filed Tuesday mark the second time federal officials have filed charges stemming from the rally. The case of Fields, who is scheduled for trial in state charges in November and December, was the first.
The men are members of the so-called Rise Above Movement that espouses anti-Semitism, promotes "clean living" and meets regularly in public parks to train in physical fitness, including boxing and other street-fighting techniques, according to the criminal affidavit.
The Los Angeles Blade reported last August that Orange County's history was an ultra-conservative region that spawned such Religious Right activists as Rev. Lou Sheldon and enforcers such as the White Aryan Resistance (WAR), the KKK and pockets of swastika-tattooed Neo-Nazis.
"You could have a whole treatise just on California hate," Brian Levin, director of the Center for the Study of Hate and Extremism at Cal State San Bernardino, told the LA Times. "California is one of those ground-zero places. These new fragmented groups are looking to do in-your-face kind of stuff in blue places."
ProPublica journalist A.C. Thompson interviewed Gustavo Arellano, former editor of the OC Weekly, in a PBS Frontline documentary, Documenting Hate: Charlottesville. "This is more than a couple of random people. There's something much more organized," Arellano told Thompson about the Rise Above Movement, which celebrates Hitler and trains with Neo-Nazis in an area off the 405 freeway in Irvine.
But, notes Thompson, these "defenders of traditional white culture-traditional masculinity" do not stand out like their tattooed elders. They find ways to blend in. Thompson matched images of one violent RAM member with another violent hater from Charlottesville—and found Michael Miselis, UCLA Ph.d candidate who held a government-issued security clearance for his job at Northrop Gruumman. Miselis was fired the day after Thompson's story appeared in ProPublica. Miselis was one of the four charged Tuesday.
Orange County attorney and businessman Harley Rouda, the challenger to longtime anti-LGBT Republican Rep. Dana Rohrabacher, during a Q&A session earlier this year at the University Synagogue in Irvine, said the "biggest issue" of 2018 is that "institutions of our government and culture — the foundations of democracy — are now under attack." Rouda then paused, recounting a recent visit to the German Historical Museum in Berlin.
"[T]he rise of Hitler was all based on nationalism….Hitler said, 'Our country is getting screwed … [but] stand with me and we can take our country back,'" Rouda continued. "That process then evolved into the denigration of minorities as a rallying point for his base," warning that America could become like Nazi Germany if Trump is left unchecked.
"What's going on right now is we've got a president who's trying to divide us," Rouda said. "If we allow him to be successful, then our country's going to go down a path that none of us wants to see."
The defendants came to the Charlottesville rally prepared to engage in physical violence, having taped their fists "in the manner of boxers or MMA-style fighters," the affidavit says. Photographic and video evidence, the affidavit alleges, shows Daley and other white nationalists from California punching, kicking and head-butting counter-protesters, including an African American man, two women and a minister wearing a clerical collar.
"This wasn't in our view the lawful exercise of 1st Amendment rights. These guys came to Charlottesville to commit violent acts," Cullen said.
Each defendant has been charged with one count of conspiracy to violate the federal riots statute and one count of violating the federal riots statute. If convicted, each faces up to 10 years in prison, he added.
Reporting by The Los Angeles Times, The SPLC Hate Watch Newsletter, ProPublica, ADL.org, the staff of the Los Angeles Blade & wire service reports
LA County Parks' Youth & Girls Basketball Leagues are back!
SPACE IS LIMITED! SIGN UP TODAY! All Kids Deserve to Play Sports! Sign Up for Youth & Girls Basketball Leagues TODAY!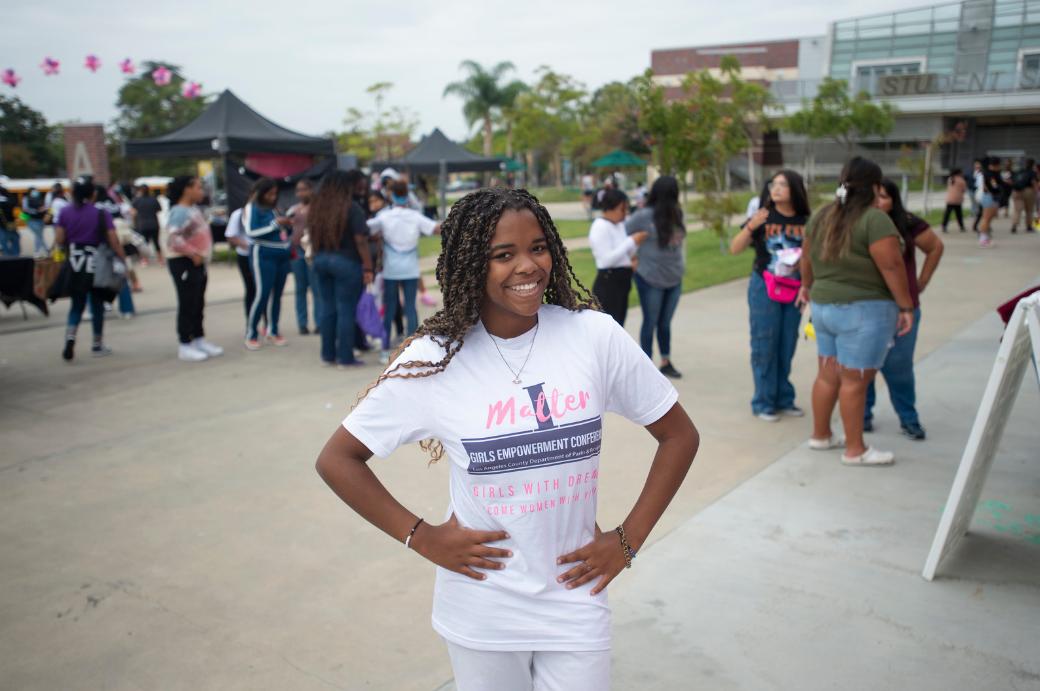 LOS ANGELES – LA County Parks and Recreation is collaborating with the Los Angeles Clippers and Jr. Clippers to provide our participants additional benefits. We offer youth and girls basketball leagues, ages 3 to 15 (ages vary by location).
Registration fee is $25.00, and it will cover uniform, game official, and participation award at the end of the season. The Youth Basketball League will provide opportunities for participants to learn the fundamental skills of Basketball and stay active. Participants will learn and display sportsmanship, teamwork and responsibility.
Divisions, dates and times may vary between locations. See below for a full list of locations.

---
---

This Winter at LA County Parks, Basketball is Back!
Available at these Locations
NORTH AGENCY
Crescenta Valley Park – 3901 Dunsmore Avenue, La Crescenta, CA 91214
George Lane Park – 5520 West Avenue L-8, Quartz Hill, CA 93534
Jackie Robinson Park – 8773 East Avenue R, Littlerock, CA 93543
Stephen Sorensen Park – 16801 East Avenue P, Lake Los Angeles, CA 93591
Castaic Sports Complex – 31320 North Castaic Road, Castaic, CA 91384
Loma Alta Park – 3330 North Lincoln Avenue, Altadena, CA 91001
El Cariso Park 13100 Hubbard Street, Sylmar, CA 91342
SOUTH AGENCY
Athens Park – 12603 South Broadway, Los Angeles, CA 90061
Alondra Park – 3850 Manhattan Beach Boulevard, Lawndale, CA 90260
East Rancho Dominguez Park – 15116 South Atlantic Avenue, Compton, CA 90221
Bethune Park – 1244 East 61st Street, Los Angeles, CA 90001
Carver Park – 1400 East 118th Street, Los Angeles, CA 90059
Campanella Park – 14812 Stanford Avenue, Compton, CA 90220
Helen Keller Park – 12521 South Vermont Avenue, Los Angeles, CA 90044
Lennox Park – 10828 South Condon Avenue, Lennox, CA 90304
Jesse Owens Park – 9651 South Western Avenue, Los Angeles, CA 90047
Washington Park – 8908 South Maie Avenue, Los Angeles, CA 90002
Roosevelt Park – 7600 Graham Avenue, Los Angeles, CA 90001
Ted Watkins Park – 1335 East 103rd Street, Los Angeles, CA 90002
Mona Park – 2291 East 121st Street, Compton, CA 90222
Victoria Park – 419 Martin Luther King Jr. Street, Carson, CA 90746
Del Aire Park – 12601 South Isis Avenue, Hawthorne, CA 90250
Adventure Park – 10130 South Gunn Avenue, Whittier, CA 90605
Amigo Park – 5700 South Juarez Avenue, Whittier, CA 90606
Mayberry Park – 13201 East Meyer Road, Whittier, CA 90605
Sorensen Park – 11419 Rosehedge Drive, Whittier, CA 90606
EAST AGENCY
Belvedere Park – 4914 East Cesar Chavez Avenue, Los Angeles, CA 90022
City Terrace Park – 1126 North Hazard Avenue, East Los Angeles, CA 90063
Obregon Park – 4021 East First Street, Los Angeles, CA 90063
Salazar Park – 3864 Whittier Boulevard, Los Angeles, CA 90023
Saybrook Park – 6250 East Northside Drive, Los Angeles, CA 90022
Carolyn Rosas Park – 18500 East Fajardo Street, Rowland Heights, CA 91748
Hacienda Heights Community Center – 1234 Valencia Avenue, Hacienda Heights, CA
91745
Manzanita Park – 1747 South Kwis Avenue, Hacienda Heights, CA 91745
Pathfinder Park – 18150 Pathfinder Road, Rowland Heights, CA 91748
Rowland Heights Park – 1500 South Banida Avenue, Rowland Heights, CA 91748
Steinmetz Park – 1545 South Stimson Avenue, Hacienda Heights, CA 91745
Arcadia Park – 405 South Santa Anita Avenue, Arcadia, CA 91006
Bassett Park – 510 North Vineland Avenue, La Puente, CA 91746
Charter Oak Park – 20261 East Covina Boulevard, Covina, CA 91723
Dalton Park – 18867 East Armstead Street, Azusa, CA 91702
Pamela Park – 2236 Goodall Avenue, Duarte, CA 91010
Allen J Martin Park – 14830 East Giordano Street, La Puente, CA 91744
Rimgrove Park – 747 North Rimgrove Drive, La Puente, CA 91744
San Angelo Park – 245 South San Angelo Avenue, La Puente, CA 91746
Sunshine Park – 515 South Deepmead Avenue, La Puente, CA 91744
Valleydale Park 5525 North Lark Ellen Avenue, Azusa, CA 91702