Chino Valley Unified School District set to ban LGBTQ+ books
Critics charge that Board President Shaw has been tone-deaf to understanding the needs of LGBTQ+ and other minority students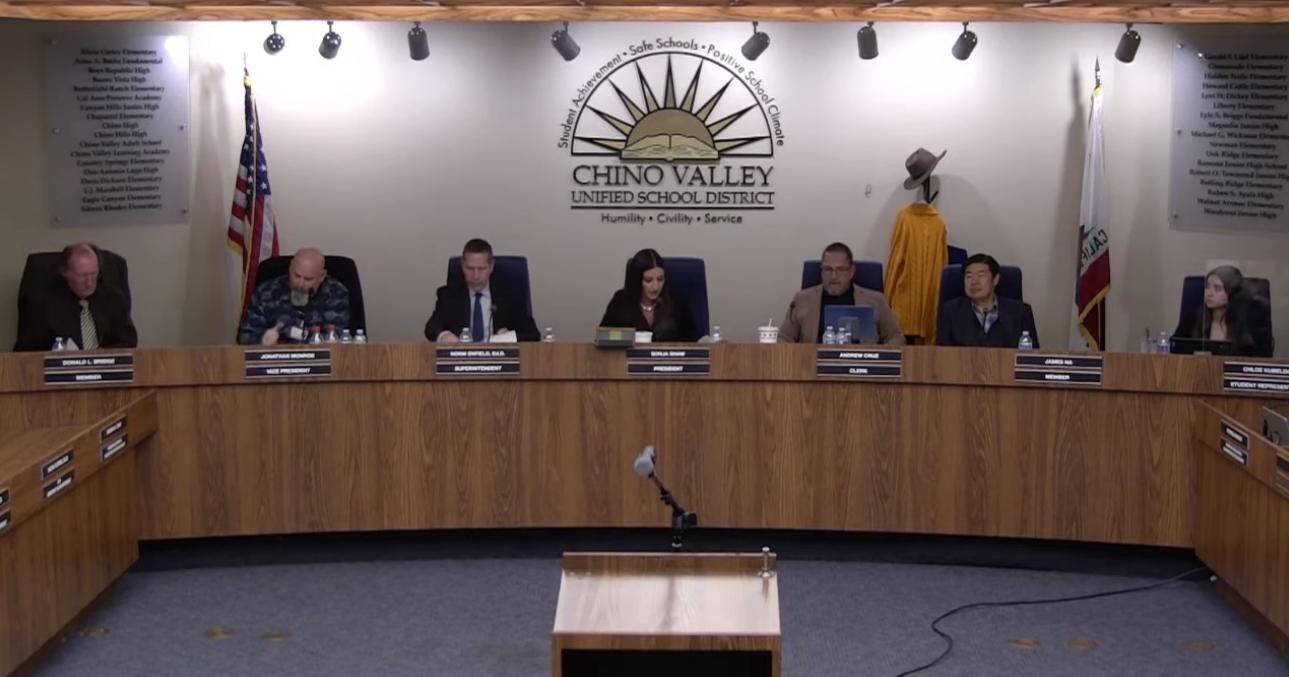 CHINO, Calif. – The Chino Valley Unified School Board (CVUSD) on Thursday passed a new policy that may lead to books and other teaching materials getting pulled over "sexually obscene" content notably books on LGBTQ+ subjects, deals with racial issues or even political material.
In a 3-2 vote, the conservative majority led by CVUSD Board President Sonja Shaw, set forth a new policy process that may directly conflict with Assembly Bill 1078, signed into law by Govern Gavin Newsom in September.  AB 1078 prohibits censorship of instructional materials, and strengthens California law requiring schools to provide all students access to textbooks that teach about California's diverse communities.
"From Temecula to Tallahassee, fringe ideologues across the country are attempting to whitewash history and ban books from schools. With this new law, we're cementing California's role as the true freedom state: a place where families — not political fanatics — have the freedom to decide what's right for them," Newsom said when he signed AB 1078 into law.
Critics charge that Board President Shaw has been tone-deaf to understanding the needs of LGBTQ+ and other minority students by focusing efforts on removal of books that address those communities and labeling them sexually explicit.
A progressive Chino Valley parents' group, Our Schools USA, said in a statement that Shaw introduced her original seven-page book banning proposal in October, and expanded it to apply to "classroom books/materials."
Shaw, who asserted she was not "a puppet or a servant" upon introducing her proposal, appears to have lifted entire paragraphs of it directly from the generic one-size-fits-all "Model Policy to Challenge Vulgar Books in School Libraries" template provided in Tennessee-based extremist Karen England's "Take Back the Classroom" toolkit. 
Kristi Hirst, a parent, former teacher, and co-founder of Our Schools USA in an emailed statement noted:
"Our teachers are overworked, underpaid, and very clearly under appreciated by this board who believe they have time to do their important jobs teaching our children and, as a nefarious extracurricular, indoctrinate them." Hirst said.
"Teachers tell me they're worried about the chilling effect curriculum censorship will have on classroom learning, resources, and an increasingly challenging and negative school climate," she continued.
"This censorship is a naked attempt to discourage innovative teaching, squash creativity, and bury this school district in red tape and unsustainable legal expenses. The result of passing this type of censorship will diminish the quality of education available to our students, diminish the quality of teachers available to our students, and increase an already too-high number of teacher vacancies in this district." 
Protesting anti-LGBTQ+ actions by school board, students walk-out
Students are angry over actions recently taken by the Temecula Valley Unified School District Board of Education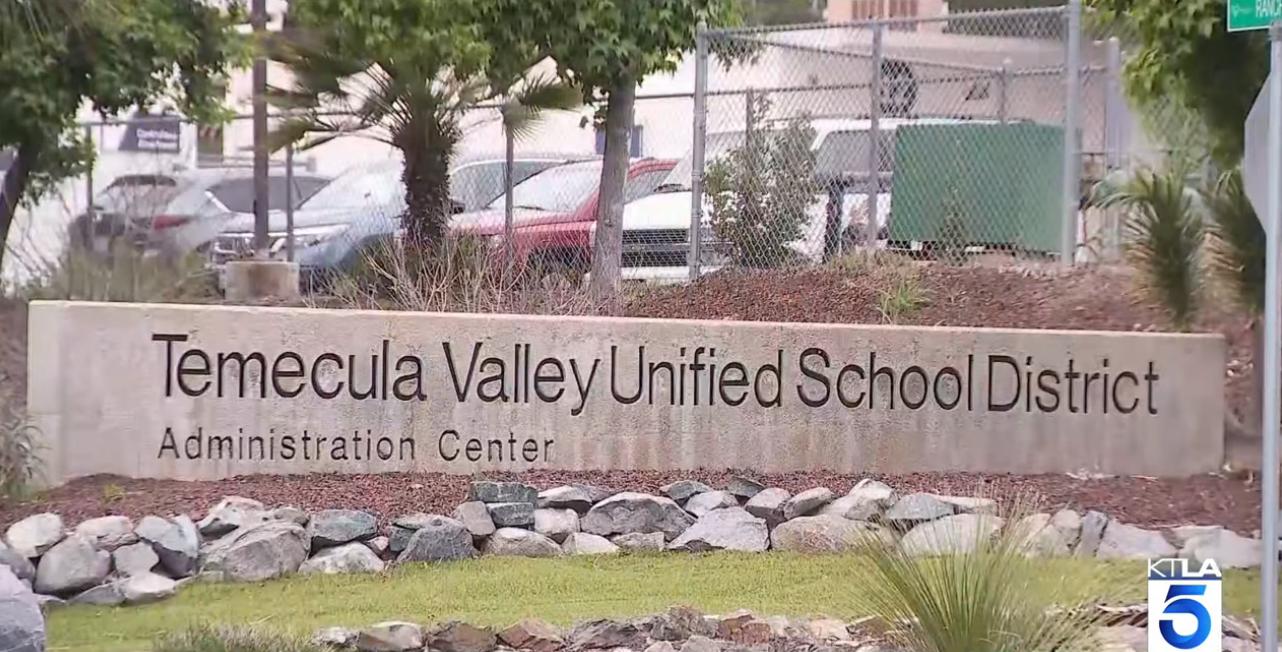 TEMECULA, Calif. – One hundred plus students from Great Oak High School in Temecula walked out of class last week protesting what one student said was an oppressive toxic anti-LGBTQ+ environment.
On Wednesday, school officials warned students who participated that they would be disciplined. [See letter below]
"On Wednesday, the school sent out an email saying anyone who participated would be punished," Moxxie Childs, a student who helped organize the protest told KABC 7.
The walk-out received the attention of California Lieutenant Governor Eleni Kounalakis who tweeted:
Proud of these California students who refuse to standby while their peers are the subjects of hateful attacks. In California we will always stand for equality and acceptance. https://t.co/C9H4scN4rZ

— Eleni Kounalakis (@EleniForCA) September 22, 2023
Students are angry over actions recently taken by the Temecula Valley Unified School District Board of Education. At the beginning of this month the board passed a controversial new policy that bans all flags except for the U.S. National Standard and the California State flags on any TVUSD properties including in classrooms.
On August 22, 2023, the Board voted to implement a mandatory gender identity disclosure policy. The enacted policy requires schools to inform parents, with minimal exceptions, whenever a student requests to use a name or pronoun different from that on their birth certificate or official records, even without the student's permission. The policy also requires notification if a student requests to use facilities or participates in programs that don't align with their sex on official records.
A similar mandatory gender identity disclosure policy in neighboring Chino enacted by the Chino Valley Unified School District is now being challenged in San Bernadino Superior Court by California Attorney General Rob Bonta
In July the board voted to reject inclusion of a book and curriculum that included mention of slain former openly gay San Francisco City Supervisor Harvey Milk and LGBTQ+ topics as required by state law. The board voted 3-2 to dismiss the state's mandated textbooks and continue on with instructional materials that are nearly two decades old.
Board member Jen Wiersma, supported by the other two conservatives, Danny Gonzalez and Dr. Joseph Komrosky, signaled that they were also opposed to any curriculum that included lessons or information about former openly gay San Francisco City Supervisor Harvey Milk.
School Board Dr. Joseph Komrosky referred to Milk as a pedophile, drawing the ire of California Gov. Gavin Newsom who tweeted: "An offensive statement from an ignorant person. This isn't Texas or Florida. In the Golden State, our kids have the freedom to learn. Congrats Mr. Komrosky you have our attention. Stay tuned."
After Newsom indicated the state would step in and also fine the district the board rescinded its earlier vote and moved forward to purchase the text books and accompanying instructional materials.
Related:
Southern California student protests school flag ban policy; hands out hundreds of Pride flags: