LA Film Festival brings a world of LGBT diversity to the big screen
Oscar Wilde, Monty Clift, queer uncles, weddings and hillbillies spice it up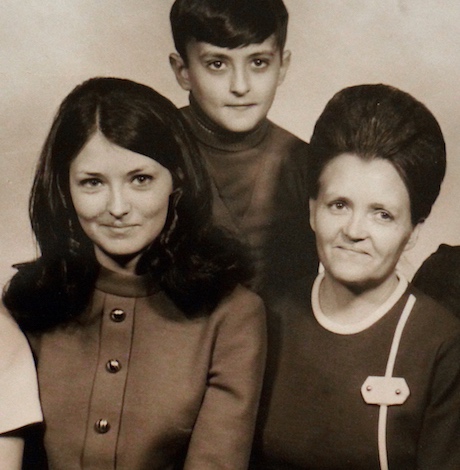 With a bold shift to the fall this year and a wider variety of venues across the city, the Los Angeles Film Festival returns this week with a bold slate of fresh independent cinema, including a broad range of global movies with LGBTQ themes. Rupert Everett's much-anticipated Oscar Wilde biopic makes its splashy Los Angeles debut as a LAFF Gala event, and two queer films—the Brazil coming-of-age drama "Socrates" and the Hollywood documentary "Making Montgomery Clift"—will have their world premieres at LAFF.
Here's the rundown of the LGBTQ titles to watch at LAFF 2018:
Tuesday, Sept. 25, 7:30 p.m.
Wallis Annenberg Center for the Performing Arts (9390 N. Santa Monica, Blvd., Beverly Hills)
Rupert Everett makes his directorial debut in this moving look at Oscar Wilde's final chapter, with Everett also starring as the banished British playwright and poet, struggling to survive in exile by relying upon his brilliant wit and irony, but consumed by failing health and memories of happier days. Colin Firth and Tom Wilkinson costar, with Irish hottie Colin Morgan as Wilde's confoundingly irresistible paramour Bosie, and Emily Watson as Wilde's long-suffering wife Constance. Hailed by critics at film festival appearances around the world this year, the film makes its Los Angeles premiere at this LAFF Gala presentation.
"Socrates"
Friday, Sept. 21, 7 p.m.
ArcLight Culver City (9500 Culver Blvd., Culver City)
In this world premiere of the powerful first feature from Brazilian-American director Alex Moratto, 15-year-old Socrates faces not just the sudden death of his mother and the struggle to survive on his own, but also his sexual awakening, which draws him to another hot but troubled teen. The film was produced by a crew of 16-20-year-olds from the Querô Institute, a UNICEF-supported project providing social inclusion through filmmaking to underrepresented youths in the coastal Baixada Santista region of the Brazilian state of São Paulo.
Sunday, Sept. 23, 6 p.m.
ArcLight Hollywood (6360 Sunset Blvd., Los Angeles)
Troubled by what he sees as the lack of progress on the Navajo (or Diné) reservation where he was raised, young gay Mormon college professor Moroni Benally decides to shake up the status quo and run for president of the largest Native American nation. As the election and the film unfold, we meet other LGBTQ characters, including the pageant-loving assistant of the incumbent Navajo Nation president, and Alray Nelson, founder of The Coalition for Diné Equality, the nation's primary LGBTQ rights organization.
Sunday, Sept. 23, 8:30 p.m.
ArcLight Hollywood (6360 Sunset Blvd., Los Angeles)
In another LAFF world premiere, Monty Clift's nephew Robert co-directs (with Hillary Demmon) this fascinating look at the iconic but troubled star, as seen through the eyes of his own family. The documentary dives deep into the priceless archives left behind by both Montgomery and his brother Brooks—and also visits a host of Hollywood insiders who remember the star—to paint a more complete picture of the acclaimed actor and queer hero.
Wednesday, Sept. 26, 7:30 p.m.
The Writers Guild Theater (135 S Doheny Dr., Beverly Hills)
In another uncular homage, Melissa Haizlip co-directs (with Samuel Pollard) this fascinating look at her uncle Ellis Haizlep, who created the groundbreaking PBS series "Soul!"—the first nationally televised all-black variety show to be hosted and produced by an openly gay African-American. As the film reveals, Haizlep not only gave a proud voice to black stars and the black experience during a time of deep racial turmoil (the show ran from 1968-1973), but he was also unflinchingly unapologetic about his sexuality in an era when such a thing was revolutionary.
Wednesday, Sept. 26, 7:30 p.m.
The Writers Guild Theater (135 S Doheny Dr., Beverly Hills)
Celebrating its 25th anniversary in this special LAFF screening, "The Wedding Banquet" launched director Ang Lee's career on the global stage, and was nominated for both an Academy Award and Golden Globe for Best Foreign Language Film. In the now classic, culture-clashing comedy, Wai-Tung's perfectly happy New York City life with his partner Simon is disrupted when his Taiwanese parents insist on helping to find him a suitable wife, then arrive from Taiwan to help plan the wedding.
Friday, Sept. 21, 7 p.m.
ArcLight Culver City (9500 Culver Blvd., Culver City)
Tuesday, Sept. 25, 9:50 p.m.
ArcLight Santa Monica (395 Santa Monica Pl., Santa Monica)
In another clash of sexuality and cultures borne of traditional-wedding-starved parents, young Iranian-American Nousha falls for bisexual artist Alex. When Nousha's parents discover that she and Alex are already living together, it's full steam ahead for a wacky wedding that inevitably proves anything but customary.
Saturday, Sept. 22, 7 p.m.
ArcLight Hollywood (6360 Sunset Blvd., Los Angeles)
Thursday, Sept. 27, 6 p.m.
ArcLight Culver City (9500 Culver Blvd., Culver City)
Coastal blue-state filmmakers Ashley York and Sally Rubin head into the American heartland and attempt to unpack the "hillbilly" stereotype by talking to dwellers of rural eastern Kentucky, where York was raised. As they hear story after story of the personal pain that help fuel our polarized political climate, they also discover a budding LGBTQ community, as well as a group of Affrilachian (black Appalachian) poets—all blending to create a far more nuanced view of a much-mocked region.
In other LAFF events of special LGBTQ interest, the Pedro Almodóvar-produced documentary "The Silence of Others" shares the unforgettable stories of victims and survivors of the brutal dictatorship of Francisco Franco in Spain; British acting royalty Dame Judi Dench, Dame Maggie Smith, Dame Joan Plowright and Dame Eileen Atkins spill the theater tea as only they can in "Tea with the Dames"; Greek-American opera diva Maria Callas gets her much-deserved definitive documentary profile in "Maria by Callas"; and a mid-American mother gets a second chance to connect with her estranged gay son in "Queerskins: A Love Story," part of the festival's free virtual reality presentation, The Portal.
Visit here for a complete list of screenings.
Will Alaska topple Mariah Carey's "Christmas Queen" crown?
As she graces America's stages with her newest contribution to Christmas culture, is Alaska threatening to topple Carey? Unlikely…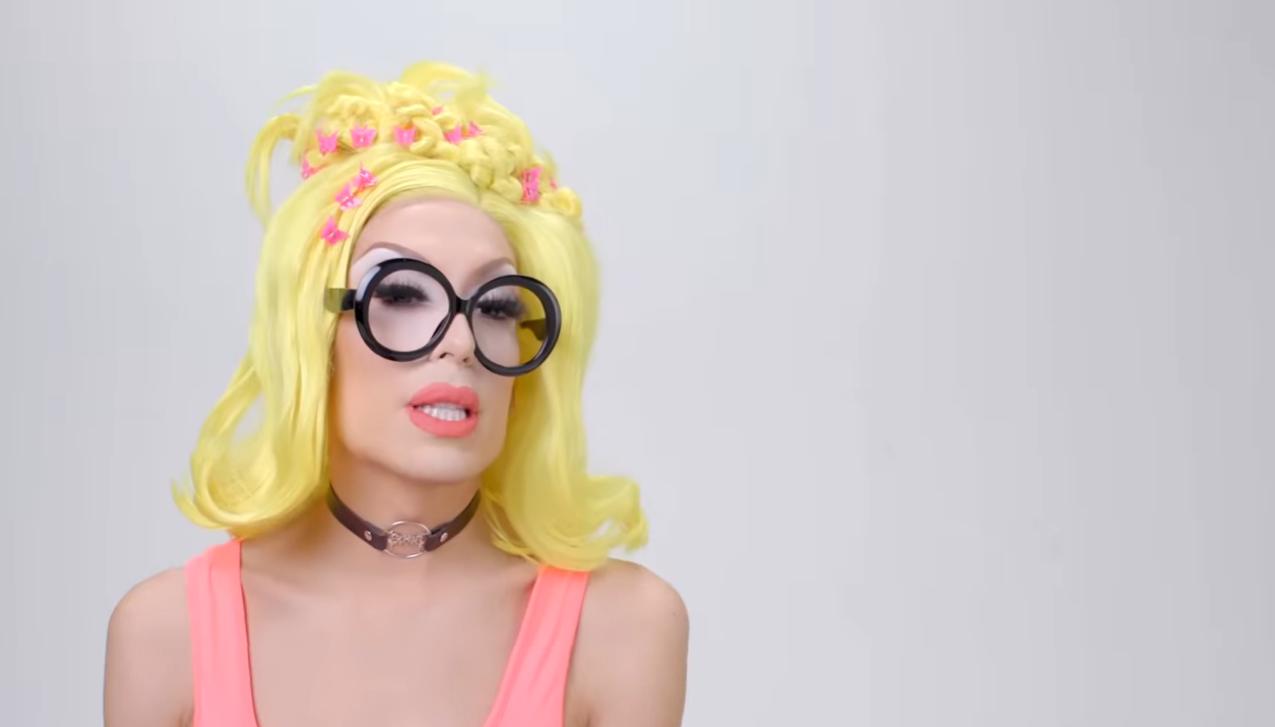 HOLLYWOOD – If RuPaul, giving out crowns the way he does across Drag Race franchises, ran Christmas — Mariah Carey would be demanding to be crowned its queen. Carey was rejected in 2022 trying to trademark the title, and other stars like Darlene Love, were all for the defeat.
One queen who did not enter the fray, but now could, is RuPaul's own classic diva and All Star crown-holder, Alaska.
Alaska launches her "It's Beginning to Look a Lot Like ALASKA" Christmas show today. Opening at the Neptune in Seattle Washington, she hits San Francisco on December 10th at Bimbo's 365. Other stops on the tour include New York (December 14th), Pittsburgh (December 17th), and delivers her to her family's doorsteps just before Christmas in Erie, PA on December 23rd.
"My mom said, 'It's not going to just be Christmas music, is it??', No. My best friend Jeremy plays the piano in the show and we have been doing Christmas cabarets for years. Our goal is to do as little Christmas music as possible in them. It's a chance to sing songs that we love and songs we have always wanted to do. There is a drop of Christmas music, just enough to call it 'a Christmas show'," she tells me on a recent episode of Rated LGBT Radio.
With many million followers across various social media platforms, Alaska is one of the top tier of famous drag queens. With the RuPaul All Stars' crown to her credit, her brand is loved and adored. The public first fell for her on the fifth season of "RuPaul's Drag Race," where she finished in the final 3 before returning and taking the aforementioned crown as winner of season two of "RuPaul's Drag Race All Stars."
She has released four chart-topping studio albums, "Anus," "Poundcake," "Vagina" and "Red 4 Filth." With several acting credits and awards, Alaska has also released a young adult novel titled "Alaska Thunderfun and the Inner Space Odyssey," plus released her memoir "My Name's Yours, What's Alaska?: A Memoir" She has toured the globe spreading her otherworldly message of love, kindness and gender non-conformity. Alaska also co-hosts the wildly popular Race Chaser podcast with Willam and co-created the Drag Queen of the Year Pageant Competition Award Contest Competition. She debuted a new live stage show in the fall of 2022 called DRAG: The Musical. She is the face of one of six featured flavors with SERV Vodka. Her latest foray finds her in the world of smells with her "Red For Filth" fragrance.
"When I started drag, it was not a viable career choice, like it is now, it was underground—this kind of strange thing that not many people knew existed, and if they did, they did not understand anything about it. There weren't many eyes on it from the mainstream culture. Now that there is, I guess we get our turn to be a distraction so the government can not do anything about important issues," she says.
When she first started dabbling in drag, her family was supportive, but not quite sure exactly they were supporting. Alaska describes her mother as being "protective", and not wanting her to be subject to ridicule. "It took my family a while to understand. That was pre-Drag Race. There was no information as to what being a drag queen even was. Now my family loves it and comes to every show."
Alaska is famous for her laissez faire stage presence, but the cover hides some anxiety. "I always get nervous when I go on stage. I am not exuding confidence; I am just doing the thing," she confesses.
Doing the thing, she is. As she graces America's stages with her newest contribution to Christmas culture, is Alaska threatening to topple Carey as the top Christmas diva? Unlikely.
But it will be a damned hoot to watch her try.
Complete tour dates:
December:
8th: Portland, OR @ Aladdin Theater
10th: San Francisco, CA @ Bimbo's 365
12th: Montreal, QC @ Le National
14th: New York, NY @ Town Hall
15th: Toronto, ON @ Phoenix Concert Hall
16th: Boston, MA @ Big Night Live
17th: Pittsburgh, PA @ Carnegie of Homestead Music Hall
21st: Chicago, IL @ House of Blues
23rd: Erie, PA @ Erie Playhouse – 2 Shows
29th: Vancouver, BC @ The Vogue
30th: Seattle, WA @ Neptune
******************************************************************************************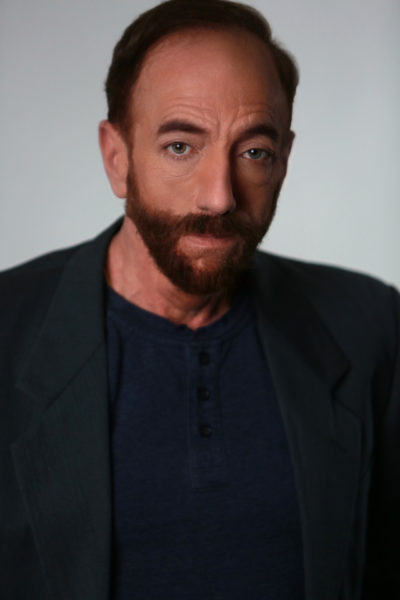 Rob Watson is the host of the popular Hollywood-based radio/podcast show RATED LGBT RADIO.
He is an established LGBTQ columnist and blogger having written for many top online publications including The Los Angeles Blade, The Washington Blade, Parents Magazine, the Huffington Post, LGBTQ Nation, Gay Star News, the New Civil Rights Movement, and more.
He served as Executive Editor for The Good Man Project, has appeared on MSNBC and been quoted in Business Week and Forbes Magazine.
He is CEO of Watson Writes, a marketing communications agency, and can be reached at [email protected]