What Happens in Massachusetts Won't Stay in Massachusetts
Remember Prop 8? There's a link here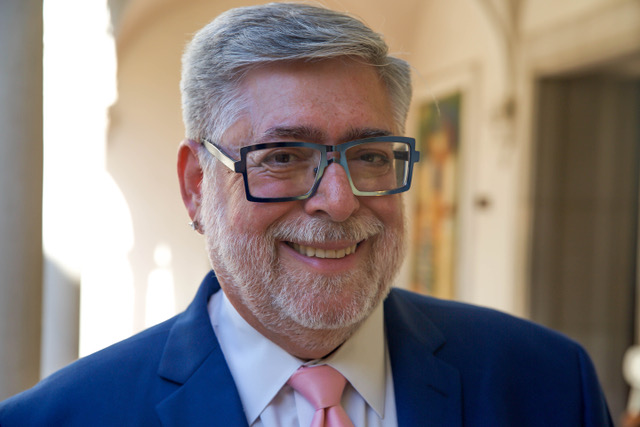 The Nov. 6 election will be monumentally consequential for LGBTQ people. Voters not only will decide who will control the House of Representatives and the Senate and who will hold numerous state and local government offices; they also will decide whether Massachusetts will continue to have a state law that protects transgender people against discrimination in public places, such as restaurants, stores, and doctors' offices.  
This is the first time a law prohibiting gender identity discrimination is being put to a statewide vote. It should be the last time as well. For that to happen, however, LGBTQ people need to do all we can to support the Yes on 3 campaign.
There are many reasons we should care about this ballot measure. One is that what happens in Massachusetts this November could lead to significant rollbacks in the rights of LGBTQ people nationwide.
Massachusetts has long been a leader in LGBTQ rights. It was the first state to allow same-sex couples to marry. It was the second (after Wisconsin) to bar sexual orientation discrimination in employment, housing, and public accommodations. If our opposition can persuade voters to overturn a nondiscrimination statute protecting transgender people in a place like Massachusetts, it will be a perilous harbinger for similar laws in other states. Anti-LGBTQ forces will be emboldened to go after gender identity and sexual orientation protections elsewhere, and there's no reason why California won't be target number two.
Indeed, the head of the Massachusetts Family Institute explicitly told Politico that November's Massachusetts vote is a bellwether that will determine where they seek to repeal LGBTQ protections next. On the other hand, if Massachusetts voters uphold these protections, it will help pave the way to enacting explicit sexual orientation and gender identity nondiscrimination protections nationwide, including at the federal level.     
What has happened in Massachusetts has had repercussions before. In 1992, Massachusetts' then-governor, Republican William Weld, appointed a Commission on Gay and Lesbian Youth. That commission recommended that schools protect students by, among other things, including gay content in school curricula and libraries. Anti-LGBTQ forces unsuccessfully sued to challenge that. One couple who joined the suit objected that their son was read a story at school about two princes who fell in love with one another. When California voters were considering Proposition 8, which sought to overturn marriage equality, Prop. 8 proponents brought that couple to California for a statewide bus tour to "prove" that allowing same-sex couples to marry would lead to same-sex marriage being taught in California's schools (even though that unsuccessful lawsuit long predated Massachusetts allowing same-sex couples to marry). We've thus seen it already: What happens in Massachusetts doesn't stay there.
Our community needs to remember Prop. 8's subsequent passage just 10 years ago and what it felt like to have the state's voters take back a right we had just won. The message of rejection by a majority of the electorate was heartbreaking. We can't let a setback like that happen again, even on the other side of the country.
It was transgender people who led the Stonewall rebellion. LGB people and T people also share the same opponents. Those opponents misunderstand, fear, and dislike lesbian, gay, and bisexual people and transgender people for very similar reasons—because we don't conform to their gender stereotypes. Whether they think men should only be with women, women should only be with men, or people should forever identify as they were identified at birth, it is a very narrow definition of what kind of men and women are acceptable that is the base of all anti-LGBTQ bias.
Indeed, laws like the one now under attack in Massachusetts don't only protect transgender people; they protect all people discriminated against because they are perceived as gender non-conforming.
A study released last week by the UCLA-affiliated Williams Institute think tank proved that Massachusetts localities that enacted gender identity nondiscrimination protections prior to the state nondiscrimination law actually had fewer privacy and safety criminal incidents in restrooms and changing rooms than similar localities in the state that did not have such protections. There's little doubt that anti-LGBTQ forces nonetheless will continue to use scare tactics, falsely asserting that legally protecting transgender people in public places endangers women and children in restrooms and locker rooms — just like they falsely asserted that letting same-sex couples marry would lead to the destruction of marriage.
If lies and scapegoating of members of our community can prevail in one state, those tactics will spread. We can't afford a flashback to the Prop. 8 election.  Go to freedommassachusetts.org/take-action to learn how to help.
Jon Davidson is Chief Counsel for Freedom for All Americans.
Underfunded, undermined & unabashedly victorious in Brazil
Country's LGBTQ politicians are bringing diversity to democracy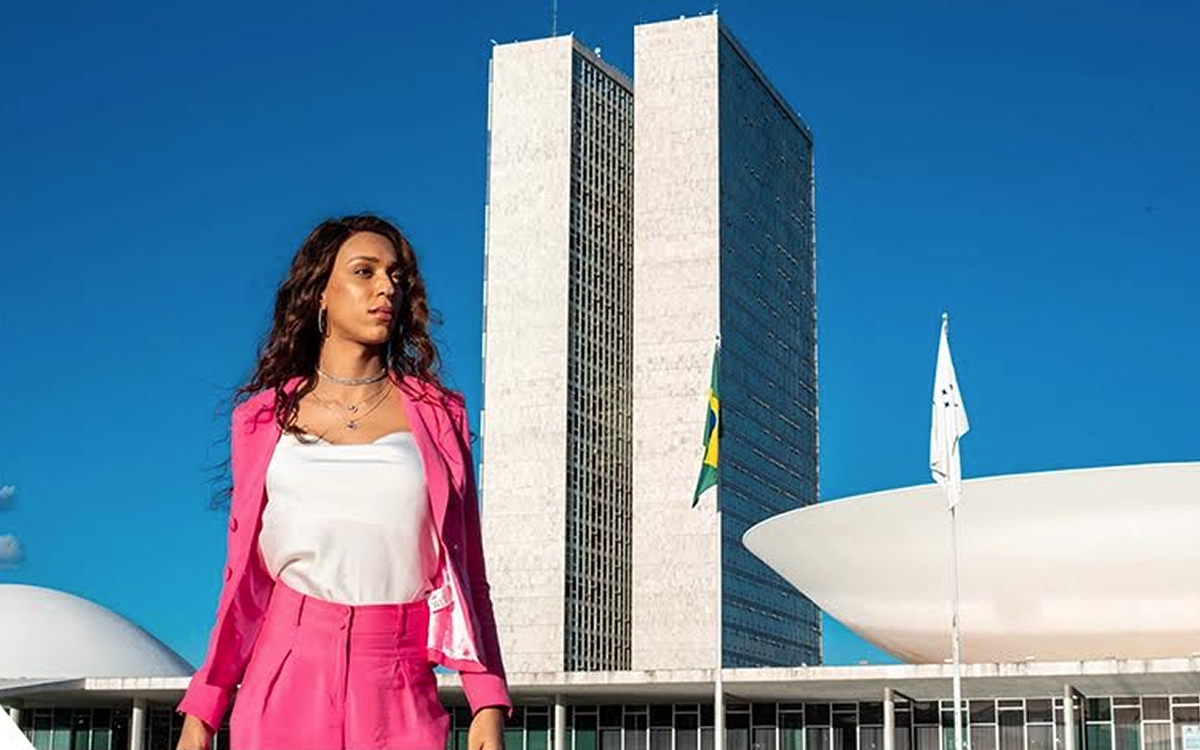 SÃO PAULO — Imagine a group of 18 winners where you'll find only one white man. The recent election in Brazil not only brought back former President Lula, but also doubled the numbers of out LGBT+ representatives in both the national and state legislatures. Out of these 18 elected officials; 16 are women, 14 are black and five are trans. There is only one white man in the group.
Women, LGBT+ and Black people have always showcased political leadership in their communities. But the path to occupy a space in Brazilian institutional politics is often violent and expensive. In recent years, many organized social movements have directed their efforts to set the agenda for public debate into the intersectional realm and support community leaders. In a poll VoteLGBT conducted in 2017 during the São Paulo Pride parade, the biggest in the world, only 45 percent of Pride participants surveyed thought that identity matters when choosing a candidate. In 2022, 85 percent believed so.
Despite the many obstacles and violence they face, Brazilian LGBT+ leaders are gaining political power, often being the most voted individuals in their states or cities. Many trans women who won big in their cities in 2020 advanced to higher positions in 2022. Four LGBT+ people (all women) were elected to congress: Three of them Black and two of them trans, a major breakthrough for LGBT+ political participation.
In Brazil, campaigns are publicly funded. Taxpayers' money goes to parties' leadership who can pretty much do whatever they want with it. There are rules made to fight the underrepresentation of women and Black population, but they are often corrupted by fraud.
Party leaders are often older rich white cis men who focus their efforts and financial support to old allies. LGBT+ politicians receive an average of 6 percent of the legal limit for what parties can provide to a single candidate. When interviewing 30 of those who ran in 2020, we came across three trans women who didn't have enough to eat during their campaigns and still won their seats. Our vote is the cheapest in the election market.
Once elected, LGBT+ officials often face discrimination from their peers in the chambers, many times from their own parties. In a poll we did in 2021 we found that more than half of LGBT party members reported facing discrimination. And those who decided to report it found that there's no accountability for LGBTphobia inside the parties.
Not to mention the constant death threats that (especially) Black and (especially) trans women face when elected or running for office. City Counselor Benny Brioly, who is Black and trans, had to flee the country in 2020 after public security forces refused to offer her protection, which was her legal right. In 2022 she kept getting death threats from a congressman, from his official Cabinet's email. Erika Hilton and Duda Salabert, the first trans women elected for congress in 2022, had to conduct campaign activities with armed security and bulletproof vests.
It seems like the world is looking for the tools we are developing to fight extremism and LGBTphobia. International organizations have long supported many of those initiatives. The partnership and support from organizations like the National Democratic Institute and the LGBT Victory Institute have been fundamental to promote a comprehensive approach to such a complex issue.
VoteLGBT's innovative research strategies have a political and historical importance due to the lack of official data about the LGBT+ population in Brazil. Research has been fundamental for us, not only to give visibility to our issues and set the agenda for public debate, but also to better strategize where to allocate resources. Since 2021 we have been investigating the parties, conducting in-depth interviews with candidates and LGBT caucus. We've produced a list of 327 out LGBT candidates in the 2022 election cycle with their racial and LGBT+ identity self declared. That had never been done before.
We've offered direct support through organizing a series of webinars, creating downloadable toolkits, conducting pressure campaigns on parties, lobbying the Supreme Electoral Court for them to produce official data on our leadership, creating a gallery with over 300 LGBT+ candidates and their priorities, and offering confidential psychological support, especially after such a violent campaign.
It would be dishonest, though, to claim any part of such astounding victories. Each of those candidates struggled to run their underfinanced and understaffed campaign, and still created strategies to reach and amplify their audience brilliantly. Also, we are not the only ones on the task. There are other organizations who are great examples and partners.
Brazil's recent election results show us that an intersectional approach to the issue of political representation is not only possible, but potent. LGBT+ candidates earned over 3.5 million votes. Of those votes, a third went to trans women. Seven in 10 went to a Black candidate. Brazilian voters are showing us what kind of democracy they are willing to fight for. Without diversity there is no democracy.