Open military service is critical to freedom
Remembering the contributions of Major Dusty Pruitt and Col. Grethe Cammemeyer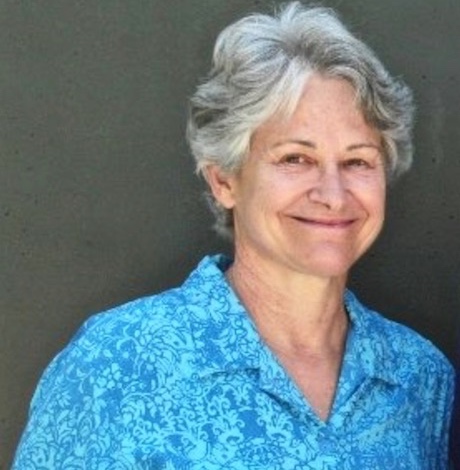 Recently my partner Kate shared a story about a colleague's 13-year-old daughter coming out to her straight mom, who responded quite lovingly and appropriately. Having raised two adolescents, we know that teen identities commonly morph and her colleague should allow her daughter space to experiment with her identity.  But we also know it's necessary for all people, whatever their ages, to be able to claim their identities and live without consequence for expressing them. 
The ability to name oneself and live freely was central to the defense of lesbians and gay men in the armed services in the dark 1980's and 1990's, including my clients, Maj. Dusty Pruitt and Col. Grethe Cammermeyer. It's still central 7 years after the official end of "Don't Ask, Don't Tell" on Sept. 20, and as transgender servicemembers continue to fight on the legal frontlines.
In 1985, when I began practicing law, I knew of only a handful of lawyers who were openly gay, most of whom were sole practitioners or activists. I knew only one person in a large firm (shout out to Alan Heppel!) who was out at work. They were all courageous, given the extreme risk of job loss or family rejection. Many people lived in fear—but it was much harder for lesbians and gay men in the military.  A gay accusation or suspicion would instigate an investigation that would often result in discharge under less than honorable conditions—a status that drastically limited job and other opportunities in the civilian world.  Not to mention the unspeakable injury to an individual's dignity: every servicemember I ever knew took pride in their service, even if they disagreed with a particular military conflict.
There were crucial differences in the discharge proceedings against Dusty and Grethe.  Dusty had been out a long time, during her five years in the Army, serving as a Captain in the Army Reserve, and as a minister in the Metropolitan Community Church. In 1983, she talked to the Los Angeles Times about her ministry and the difficulty of reconciling her sexual orientation with Christian teaching, volunteering that she was still in the Army Reserve.
Dusty's commander saw the story and initiated an investigation. Susan McGreivy of the ACLU Lesbian and Gay Rights Project stepped in to defend Dusty but Dusty was stripped of her recent promotion to major and discharged. 
I became a cooperating attorney just before the federal district court upheld Dusty's discharge, despite no allegation of improper conduct. We appealed the decision to the Ninth Circuit. Three years later, in August 1991, the court rejected our argument that Dusty had a First Amendment right to assert her identity. But, for the first time, the court stated the Army was required to demonstrate the regulation was premised on fact, rather than supposition. This meant we could move beyond the inevitable motion to dismiss and demand the armed forces prove the ban was justified. 
It was a tiny shift that altered the scope of future litigation over gay and lesbian rights—and it was made possible by Dusty's willingness to challenge her discharge.  Soon after, Keith Meinhold won an order reversing his discharge because the Navy was unable to prove a legitimate evidentiary basis for its ban.  Dusty ultimately won her case and retired as Maj. Dusty Pruitt.
I was introduced to Grethe in 1989 when she sought help from Lambda Legal Defense and Education Fund. Grethe, a lieutenant colonel in the Washington National Guard who had served as a trauma nurse in Vietnam, had only recently come out after surprisingly falling in love with another woman. She did not really like people who marched in parades and had no intention of doing so herself. She wanted our help, though, because she had been threatened with discharge proceedings after disclosing her newly discovered sexual orientation during an interview for a higher-grade security clearance, a requirement for her goal of becoming Chief Nurse of the National Guard.  Although she was not out to anyone, the Army ordered the unwilling Washington National Guard to commence discharge proceedings. 
Grethe was incensed—she did not believe the Army she had served faithfully would take such a hard, illogical position. She wanted to fight.  I told Grethe that she should think long and hard before taking that step because it would mean intense public furor that could interfere with her relationship with her four sons. She had to come out to them first to show us she was serious—they were all supportive. 
That was my first real hint of Grethe's strength of character.
Grethe's commander, who didn't care one whit about Grethe's sexual orientation, was able to delay discharge proceedings for several years.  In 1991, however, she was discharged by a three-colonel panel led by Col. Patsy Thompson, a closeted lesbian.  Thompson gave an emotional speech praising Grethe's record and skills, calling her a "great American" but concluding the regulation required her discharge.  Members of Grethe's unit wept at her final command ceremony.
The following year, Bill Clinton was elected president, after promising to lift the ban on gays serving openly in the military. Enter Sen. Sam Nunn, the conservative Democrat who launched the hearings that ultimately yielded "Don't Ask, Don't Tell," the doctrine that allowed gay people to serve their country, as long as they didn't share their personal authenticity.
Grethe's story about finding her lesbian identity late in life and fighting for the freedom to express it became a touchstone for the movement. And she marched in quite a few parades, loving every minute.
When will LGBTQ people be safe in America?
We endure. We must. Yes, we are still afraid. But we reach for each other and embrace inspiration where we can find it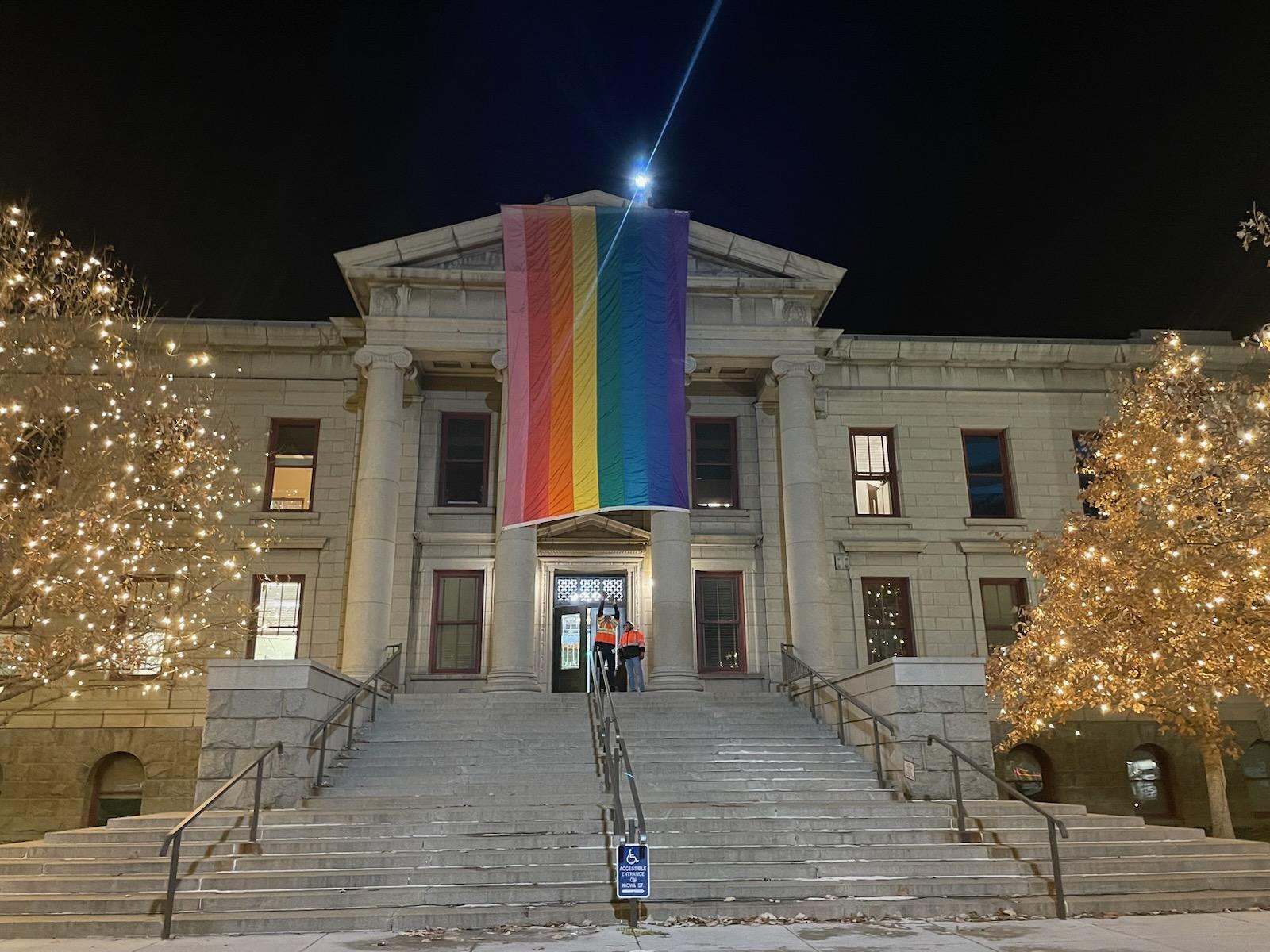 By Karen Ocamb | WEST HOLLYWOOD – Pulse. Club Q. Everyday life for drag queens, trans and non-binary folk. When, oh, when will LGBTQ people be safe in America? When will we get to be full human beings free to create, develop and explore our authentic selves without always having to worry about making some straight person uncomfortable?
I am tired of having my life defined by other people's prejudices. But I'm mindful, too, that I must always be on guard since — as we learned again with the mass shooting at Club Q last weekend in Colorado Springs — straight fear is fatal.
Why are straight people either unable or blindly refuse to see LGBTQs as real people. We are, collectively, like the Black people Ralph Ellison wrote about in The Invisible Man: "I am an invisible man. No, I am not a spook like those who haunted Edgar Allan Poe; nor am I one of your Hollywood-movie ectoplasms. I am a man of substance, of flesh and bone, fiber and liquids — and I might even be said to possess a mind. I am invisible, understand, simply because people refuse to see me."
But they do see us when we celebrate, protest or die en masse. And then we are dubbed a "community," as if we all know each other and think alike. The late singer, writer and AIDS activist Michael Callen used to say: "the gay community is a useful fiction," because it enabled us to organize and try to get resources we needed.
That local organizing for civil rights and later to combat AIDS gave rise to the political Religious Right through Rev. Jerry Falwell and Anita Bryant and the right-wing "think tanks" that considered us a convenient scapegoat and fundraising convenience, leading to the cruelty of the Reagan years and anti-gay Republican populist Patrick Buchanan — who paved the way for Donald Trump.
Buchanan's dark, divisive "culture war" speech at the 1992 convention gave permission to the nation's bigots to disregard the traditional boundaries of good taste and civility and take off and discard the old KKK sheets and hoods in the name of "free speech" and saving America for straight white men.
"The agenda that Clinton & Clinton would impose on America – abortion on demand, a litmus test for the Supreme Court, homosexual rights, discrimination against religious schools, women in combat units – that's change, all right. But it is not the kind of change America needs. It is not the kind of change America wants. And it is not the kind of change we can abide in a nation that we still call God's country," Buchanan said. "My friends, this election is about more than who gets what. It is about who we are. It is about what we believe, and what we stand for as Americans. There is a religious war going on in this country. It is a cultural war, as critical to the kind of nation we shall be as was the Cold War itself, for this war is for the soul of America. And in that struggle for the soul of America, Clinton & Clinton are on the other side, and George Bush is on our side."
Yes, in 1991/92, Bill and Hillary Clinton were on our side: they promised to stop the massive dying and end the AIDS crisis. So yes, the "gay community" raised more than $2 million of identifiable "gay money" and created the first gay voting bloc for dark horse presidential candidate Bill Clinton. But behind the scenes, our gays at the Democratic convention had to threaten a walkout on live TV if Clinton didn't deign to utter the words "gay and lesbian" in his acceptance speech.
I thought about this a lot as this year's midterms approached. Since 1992, the Democratic Party has done specific outreach to the LGBTQ "community" for fundraising, engagement and get out the vote efforts. But with so much on the line – with democracy on the line – the Democrats were nowhere to be seen this year – ironically, even though the Democratic Congressional Campaign Committee was headed by a gay guy who wound up losing his own seat.
No one was stepping up to educate our people about the issues, the candidates and why this election was so important. So my Millennial ally friend Max Huskins and I used our own money and time to produce the YouTube Race to the Midterms series, in conjunction with the Los Angeles Blade.
When I approached my potential guests, I noted how afraid so many of us were of going to a voting site and being humiliated or beaten up for being or being perceived as LGBTQ. I don't know if my guests really understood the fear we face walking out the door each day. Perhaps that's a lot clearer today.
And with proudly gay Jared Polis serving as Colorado governor since 2019 — it is easy to forget that Colorado Springs has been a Mecca, a haven for anti-LGBTQ Evangelical Christians since the late 1980s, with more than 100 evangelical groups headquartered there. Focus on the Family is so large, sending out 4 million pieces of mail every month, it has its own zip code, according to a 2013 NPR report.
Last Sunday, Polis called the attack on Club Q an "act of evil."
"This was just a place of safety for people," Polis told CNN. "It was a place where people could, in a conservative community, often get the acceptance that too many of them might not have had it at home or in their other circles and to see this occur is really just put us all in a state of shock here in Colorado and across the country."
Across the country, indeed. And in every drag bar or club, LGBTQ people and allies are bravely refusing to back down, despite knowing there are lone gun domestic terrorists out to kill us in the name of Trump or God.
We endure. We must. Yes, we are still afraid. But we reach for each other and embrace inspiration where we can find it – such as in Jennifer Hudson's version of Sam Cooke's amazing 1963 song "A Change is Gonna Come."
******************************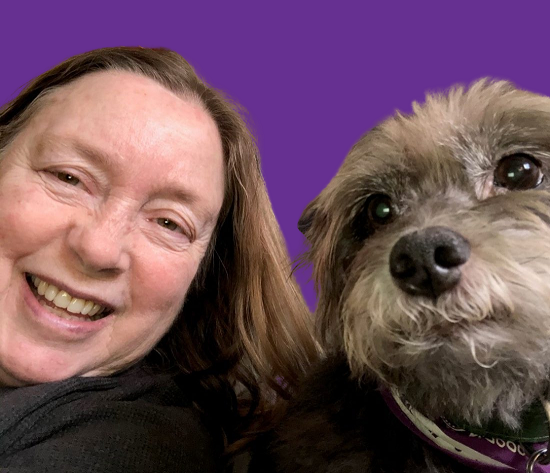 Karen Ocamb is the former news editor of the Los Angeles Blade. She is an award-winning journalist who, upon graduating from Skidmore College, started her professional career at CBS News in New York.
Ocamb started in LGBTQ media in the late 1980s after more than 100 friends died from AIDS. She covered the spectrum of the LGBTQ movement for equality until June 2020, including pressing for LGBTQ data collection during the COVID pandemic.
Since leaving the LA Blade Ocamb joined Public Justice in March of 2021 to advocate for civil rights and social, economic, and racial justice issues.
She lives in West Hollywood, California with her two rescue dogs.
******************************