Sexual abuse may explain high HIV rates in gay men
We must address trauma that undermines self-esteem, good judgment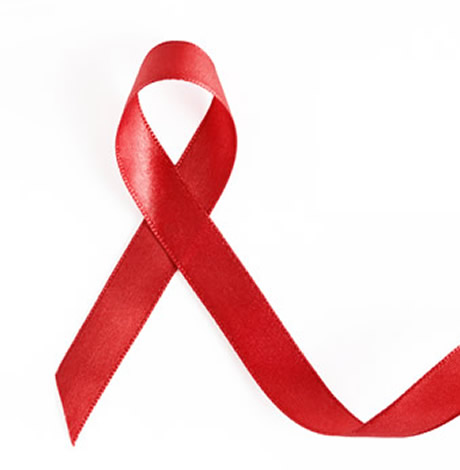 I never considered it abuse, even though he was graduating from high school as I was finishing seventh grade.
We'd been messing around since I was about 10 years old. I figured sex with him and his three younger brothers next door was just a part of our friendship, along with our hikes to Bluff Point, on Long Island Sound, and neighborhood kickball, baseball, football, and foursquare games.
Besides, I enjoyed it a lot. I never felt consciously traumatized.
It would take a 2005 HIV diagnosis to open my mind to how my experience of childhood sexual abuse, and the multiple traumas I experienced throughout my life, undermined my self-esteem and good judgment and put me in the way of the same lethal microbe that killed so many of my friends.
The American Academy of Experts in Traumatic Stress (AAETS) says that 30 percent of all male children are molested in some way. There is a well-documented correlation between sexual abuse and later promiscuity. PTSD, depression, poor self-esteem, dissociative disorders, and anxiety are among the other effects of CSA. Sexual abuse survivors often equate sexual desirability with self-worth—and use sex as an analgesic to blunt the edge of shame that is another insidious effect of CSA.
I know these things, not only from reading about them in the research literature, but because they have played out in my own life—and in the lives of so many gay men.
Behavioral scientists have wrung their hands for more than three decades trying to understand why gay men seem so disproportionately vulnerable to HIV. Recent research makes it abundantly clear that trauma, specifically from CSA, is almost certainly the long-overlooked answer.
Consider: Harvard researchers have found that up to 46 percent of gay and bisexual men who report condomless anal sex—the principal act by which HIV is transmitted between men—were sexually abused as boys.
"That is a huge number," said Conall O'Cleirigh, a staff clinical psychologist in the psychiatry department at Massachusetts General Hospital and an assistant professor of psychiatry at Harvard. His research on gay men has found that the same mental health issues that can put someone at risk for HIV can also prevent someone living with the virus from adhering to his treatment.
In a national study of 1,552 black gay and bisexual men, O'Cleirigh and his colleagues found that men who experienced CSA—or physical or emotional abuse, or stalking, or being pressured or forced to have sex—when they were younger than 12 years old had more than three male partners in the past six months. The men who had been forced or pressured to have sex as boys were likely to have receptive anal sex.
In another study of 162 men with CSA histories, participants reporting sexual abuse by family members were 2.6 times more likely to abuse alcohol, twice as likely to have a substance use disorder, and 2.7 times more likely to report a sexually transmitted infection in the past year. Not only that, but men whose abuser penetrated them were more likely to have PTSD, recent HIV sexual risk behavior, and a greater number of casual sexual partners. Physical injury and intense fear increased the odds for PTSD even more.
"Having that history is repeatedly associated in every sample of gay men with increased likelihood of being HIV-positive," said O'Cleirigh. He said that since CSA is "very, very common in gay and bisexual men" it appears to be one of the most significant vulnerabilities that accounts for the disproportionately high rate of HIV among gay men.
Prevention educators long have wanted to believe that handing out condoms, or, more recently, the HIV medication Truvada used as pre-exposure prophylaxis to prevent HIV infection, should suffice for men at the highest risk who engage in unprotected anal sex with partners of unknown HIV status. But increasing rates of new HIV infection among gay men—the only U.S. population with increasing, rather than declining, rates—are proof that condoms and PrEP alone aren't enough.
The only way to arrest the spread of HIV among gay men is to address the trauma that undermines their self-esteem and good judgment.
An effective risk-reduction/health-promotion intervention that addresses the effects of childhood sexual abuse could help make gay male survivors more conscious of what they are doing and where it's coming from in their psyche. It could also finally reduce the "hardcore" of gay men beyond the reach of more traditional prevention efforts.
At Boston's Fenway Health, O'Cleirigh helped recruit the nearly 5,000 gay and bisexual men who participated in Project Thrive, an intervention aimed at helping gay men who experienced CSA to increase their coping skills and ability to be more present in—rather than dissociating from (a common effect of CSA)—their immediate situation, and provide specific skills to evaluate and reassess these situations.
"Treatments [counseling and therapy] are geared toward giving the men a more realistic sense of the world," said O'Cleirigh, which is an important ingredient of resilience. "As we say to our clients, we can't change the fact that you were abused, but you can change."
Healed gay men protect themselves and their partners, and take their meds if they are positive.
The message for this National Gay Men's HIV-AIDS Awareness Day should be that helping gay survivors of childhood sexual abuse to heal from trauma can profoundly reshape the way they think and make choices about sex—and about their health.
This is how new HIV infections among the "hardcore" will stop, and the surest way for those of us living with the virus to stay healthy.
John-Manuel Andriote is a Connecticut-based writer.
Emergency without Urgency, the Monkeypox outbreak fiasco
We need Monkeypox vaccine TODAY, not next week. We need our community clinics to be covered fully and IMMEDIATELY be reimbursed by Medi-Cal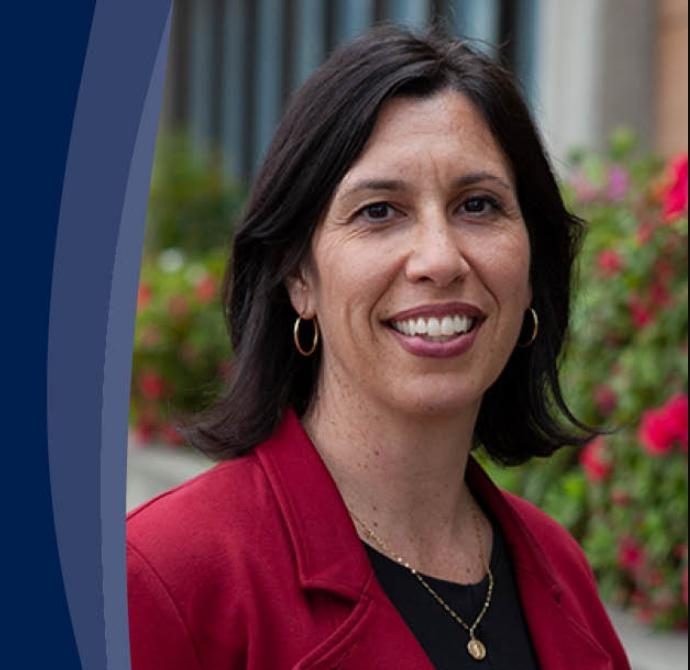 LOS ANGELES – One of the most significant legacies of the HIV and AIDS crisis is the establishment of robust LGBTQ+ community based health organizations that not only advocate for our community but which also provide care.
These clinics are indeed the legacy of generations of community members lost to AIDS and have become the healthcare backbone of our LGBTQ+ community. They play a substantial role in promoting successful HIV and STD prevention and during the vaccination efforts against Covid played a crucial role in ensuring our community was safer.
Los Angeles is particularly blessed with a large number of them. Between the LA LGBT Center, APLA, the AIDS Healthcare Foundation, St. John's Wellness and other AIDS healthcare service providers, there are literally dozens of clinics throughout the County. As the AIDS pandemic evolved, these clinics repurposed, maintaining their role in providing both basic and specialty healthcare for the LGBTQ community. They are comparable in quality to more mainstream community healthcare providers.
For a new scourge faced by our community, Monkeypox, one would think the expertise of these clinics would be immediately called upon and activated as an inoculation center for the vaccine. However, the fact they weren't being engaged was evident early on.
The LA County Department of Public Health, (LACDPH) rightly or wrongly, responded as soon as vaccine was made available to them by opening its own clinics to the community and putting shots into arms. Demand was strong.
It seemed reasonable at first that their locations, though remote from the traditional centers of our community, should begin immediately but, it was hoped, with a plan to engage more partners. That did not happen quickly enough for a variety of reasons and concerns immediately emerged.
On July 27, as publisher of this newspaper, alarmed by a then seemingly nascent health crisis on the precipice of exploding virally in the MSM community, I hosted a Town Hall bringing together the LA County Department of Public Health, representatives of the three largest networks of LGBTQ+ healthcare providers, a former Monkeypox patient, researchers and advocates.
One of the objectives of that town hall was to highlight to our government's healthcare leadership the importance of involving the world's most robust networks of LGBTQ+ clinics in the dispensing of monkeypox vaccines.
Cases since that Town Hall have more than doubled in Los Angeles and also nationally.
And frustration has grown exponentially, largely due to the supply's rapid depletion..
While many excellent strategies were deployed by LACDPH to engage other partners, precious little vaccines were ever provided to the community clinics represented at the Town Hall. The LA LGBT Center's clinic received less than 2000 doses; AIDS Health Foundation received approximately 1000 doses and others like APLA also received similar scant inventory.
While the outrage can be answered in part by a lack of available vaccines, it's an issue that can be squarely blamed on President Biden's CDC and FDA- it's simply outrageous that the vaccine rollout has been so badly handled by the Federal government. But on a local level there are indications that even if federal distribution and supply chain issues got fixed, our community clinics would still be underutilized or perhaps unable to be utilized at all.
Michelle Baass, Director of the California Department of Health Care Services (DHCS), appointed by Governor Gavin Newsom to oversee the health of about 14 million Californians on Medi-Cal, the state's Medicaid program, has decided that the LGBTQ+ Clinics do not qualify for reimbursement if they administer Monkeypox vaccine without pass-through funding from the federal government which potentially could take many months to even occur.
You heard that right.
The institutions we built, the conveniently located clinics we are familiar with are being defunded.
You might ask, "how is that defunding?"
Without Medi Cal reimbursement, the financial strain on our clinics is enormous- the Los Angeles LGBT Center has already warned they are experiencing significant financial stress as a and have turned to the community for donations so they can continue inoculations when vaccines become available again.
It's not clear when that will be.
Aaron Fox at the LA LGBT Center put it best when he told the Blade's Brody Levesque "Our community cannot wait for DHCS and CMS to continue talking. We must take action on this yesterday and we are in a Public Health crisis and government bureaucracy and inaction is unacceptable and will only result in increased suffering in our community." 
Fox added that his perception of the government response is that while the Biden-Administration and California have declared a Public Health Emergency, in terms of immediate action taken thus far it is little more than saying, "oh look there's a house on fire," but neglecting to dial 911 and get the fire dept rolling.
It's a sleight we do not deserve, particularly not from administrations like Gavin Newsom and Joe Biden whom we view as reliable allies.
On behalf of the Blade and our LGBTQ+ community, I call on all involved parties to correct this situation immediately.
Major East Coast cities such as New York have had robust and successful vaccination efforts that have reached many times more arms than in Los Angeles. Why should a city the size of Boston or Washington DC have been prioritized over Los Angeles or California?
We need a supply of Monkeypox vaccine TODAY, not next week. We need our community clinics to be covered fully and IMMEDIATELY be reimbursed by Medi-Cal.
Most of our community clinics are also still hyper-stressed financially because the State of California has failed to reimburse them for their work inoculating people against Covid.
Our community needs our allies to prove again why we can trust them: it's very disconcerting to be treated so shodily after 40 years of AIDS and 3 years of Covid.
It's also extremely disconcerting that after our leaders and this newspaper fought so hard to get California's Department of Health to include LGBTQ+ data in healthcare collection around Covid-19 that it came to nothing when a new epidemic emerged.
Get it together, Michelle Baass, or leave.
Monkeypox must be treated as an emergency that DOES requires a great deal of urgency
LGBTQ people under cancerous barrage led by Florida's Ron DeSantis
He is infatuated with the idea of being President, drunk on the potential of his power and, as a result, is willing to do anything…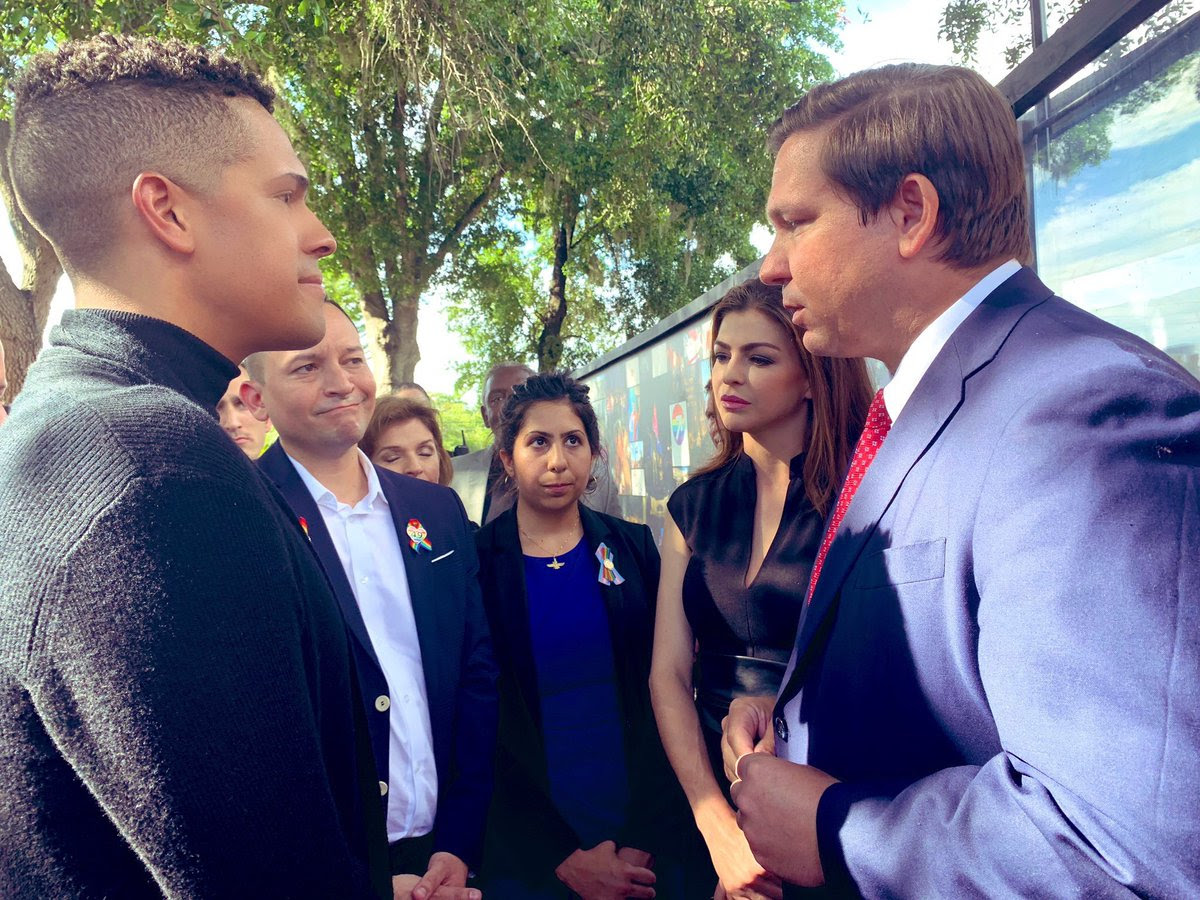 By Brandon J. Wolf | ORLANDO – No, your eyes are not deceiving you. LGBTQ people in America are under assault. Right-wing radicals, in their quest to dismantle democracy and install Christian Nationalist rule, are (once again) breathlessly obsessed with scapegoating LGBTQ people, using our existence as a political lightning rod.
As a result, every day has become more treacherous for the community than the last. Make no mistake, their tactics are not new. Transgender and nonbinary people, as they often have been, are squarely in the crosshairs. Their existence is debated, their humanity called into question. They are told when and where to use the bathroom, when and where their names will be respected, when and where they are safe to walk — when and where society will allow them to be.
And while the onslaught is happening all over the country, many of those desperate to see LGBTQ people relegated to second-class citizenship are looking to Florida, under the reckless leadership of Governor Ron DeSantis, for their cues. It should be said: DeSantis does not care. He does not care about Floridians, the state's economy, or the constitutionality of his extremist policies. And he certainly does not care about the health and wellbeing of the populations he crushes along the way.
Ron DeSantis cares about Ron DeSantis. He is infatuated with the idea of being President, drunk on the potential of his power. And, as a result, is willing to do anything — and step on anyone – to score another Fox News chyron and rake in a few more six figure donations.
The governor's attacks on LGBTQ people are coming from every angle. In dragging his signature Don't Say LGBTQ Law over the finish line, DeSantis twisted his legislative minions in knots, publicly haranguing anyone who dared defy him. He took aim at Disney, one of the globe's most recognizable brands, decimating a local government to drive his point home.
He bullied the Agency for Health Care Administration into withdrawing Medicaid funding for gender-affirming care, plunging tens of thousands of transgender Floridians into uncertainty in the coming weeks. He bludgeoned the Board of Medicine into considering similarly brutal action, potentially putting the licenses of health care providers on the line for providing the best care possible to their patients.
His Department of Education told school districts to ignore Title IX protections for LGBTQ students, warning (falsely) that offering protection from discrimination to those young people could put districts in legal jeopardy. And he used the Department of Business and Professional Regulation to target an LGBTQ-owned small business, threatening to destroy them for daring to host drag brunch on Sundays.
Governor DeSantis is so drunk on ego that he is weaponizing any agency he can get his hands on against a population fighting to keep its head above water. And along the way, he has revived vile anti-LGBTQ rhetoric to rationalize his naked cynicism. His office led a surge in the term "groomer" being hurled across the country, his now former press secretary trafficking in the trope during a desperation Twitter rant.
The strategy is straightforward: disparage and dehumanize LGBTQ people to score polling points with the base and justify cruel policies aimed at erasing us. If you can reduce LGBTQ people to something less than human – an ideology, an agenda – your most ardent supporters will sign away any liberty necessary for you to put a stop to us. Curriculum censorship. Book banning. Government dictating what medical care someone can access, the haircuts they can sport, the clothes they can wear. An end to freedom greenlit in service to the political ambitions of the one man who says he can put a stop to the LGBTQ "contagion".
If that sounds like an authoritarian nightmare, it is. But it's not just a Florida or Texas nightmare, it's a crisis encircling the windpipe of the nation, threatening to suffocate us all. What DeSantis has unlocked in Florida – the weaponization of every government apparatus against his constituents to lock up his grip on power – isn't an end game. It's a trial run.
There is nothing he would relish more than the chance to use the US Department of Education to rip protections from transgender students in every corner of the country. He would salivate at the opportunity to use the full might of the Federal Government to pummel his political adversaries, dismantling any business who dares sport a Pride flag in June. Right wing extremists look to DeSantis for the roadmap to an authoritarian America not just because they want to emulate his policy success; but because they want to see him at the helm.
Your eyes are not deceiving you. And yes, it's heavy and overwhelming. That is by design. The DeSantis Doctrine is one ripped from the teachings of Donald Trump and put on political steroids: create a tempest so chaotic and all-consuming that it feels inevitable. Squash your opposition by making them feel like fighting back is hopeless. But fighting back is our only hope. Apathy is fuel for systems of oppression. Despair is an ally to the status quo. Our best option is our only option: refuse to be erased and demand political accountability for the unbridled cruelty.
Our community is no stranger to attacks like these. For centuries, our presence has been hyper-sexualized, demonized, and used to stoke fear in those around us. We dare to imagine a world where people are celebrated exactly as they are. And for that – we have long been political targets. But that means we are also no stranger to what must come next.
Throughout history, with our backs against the wall, we've won by telling our stories, living our truth, and demanding equality. This moment requires us to find that strength once again. It requires us to stand firmly as accomplices to the trans and nonbinary community, refusing to jettison them in the shortsighted hope of being spared by the right-wing monster. It requires us to mobilize our people – LGBTQ and allied alike – to see our very humanity as reason to wade into the political fight. It requires us to make November's elections a referendum on hate, refusing to let it fester and consume the country.
LGBTQ people are under assault in America, a cancerous barrage being led by Florida's Governor Ron DeSantis. Our job now is to stop its spread.
*******************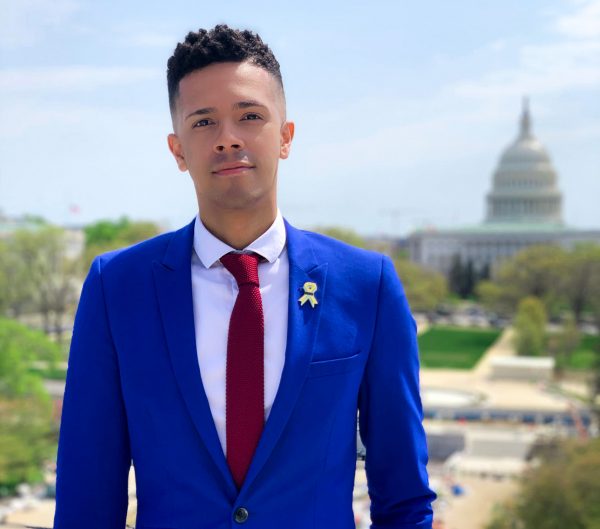 Brandon J. Wolf is Press Secretary for Equality Florida, the largest statewide LGBTQ+ equality rights organization.
Additionally, Wolf is Vice-President and co-founder of the Dru Project, an Orlando-based LGBTQ+ 🌈 advocacy org on a mission to spread love, promote GSAs, and send future leaders to college in honor of his best friend Drew Leinonen, one of the 49 people lost in the 2016 Pulse nightclub mass-shooting of which Wolf is also a survivor.
Mar-A-Lago is Stonewall? Gay Republicans grovel for Trump
Trump today supports the most right-wing, anti-trans, anti-gay candidates for state office the nation has ever seen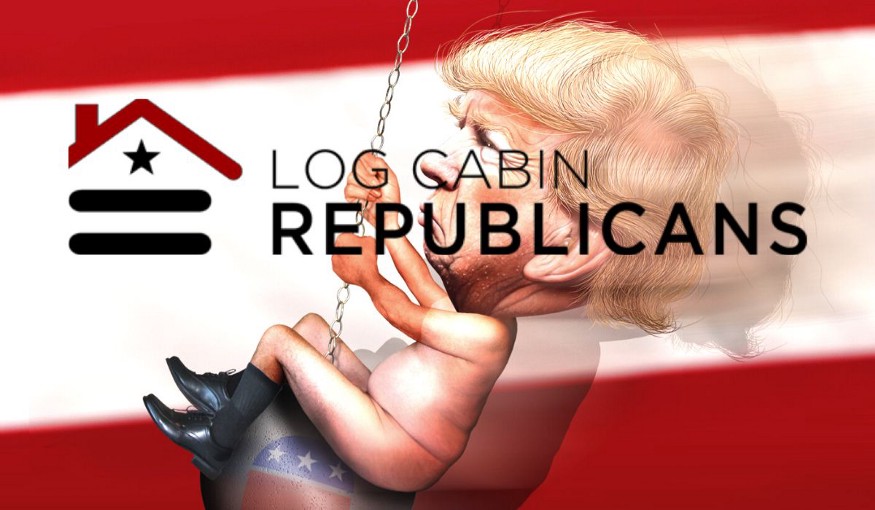 By James Finn | DETROIT – If you can't guess from my headline, I don't much care for the Log Cabin Republicans. They're an advocacy group of gay men and a smattering of lesbians who support Republican politics and say they deserve a place at the GOP table.
I don't dislike the Log Cabin crowd because I'm a Democrat, though. When they formed in 1977 to fight as GOP insiders against a California law banning gay teachers in public schools, they were doing vital equality work. When they they stood up for same-sex marriage nationally, they accepted a damaging political cost.
The Log Cabin Republicans of today, however, are nothing like who they used to be.
I don't dislike them because they're Republicans; I oppose their implacable opposition to genuine equality for LGBTQ Americans. I recoil at their recent, rapid (rabid?) embrace of anti-transgender rhetoric imported from the U.K.-based LGB Alliance, which calls supporting trans people "homophobia" and "conversion therapy."
Mostly though, I'm shocked at Log Cabin's unquestioning embrace of former President Donald Trump. They endorsed him for president in 2020, and they've made clear they'll support him in 2024. They're encouraging him to run again, claiming he's a great friend to them and other LGB (but not T) people.
The truth is that Trump presided over a federal LGBTQ equality rollback that gave landlords the nod to evict gay and trans tenants, let employers freely discriminate, told business owners they could refuse to serve trans and gay customers, let medical professionals do the same, and encouraged religious people of all stripes to treat gay and trans people as second- or third-class Americans.
Trump today supports the most right-wing, anti-trans, anti-gay candidates for state office the nation has ever seen — or "like we've never seen" to mimic Trumpian rhetoric.
Yesterday, the Log Cabin Republicans sank to a new low, comparing Donald Trump's Florida resort to the Stonewall Inn
The Log Cabin crowd joined a chorus of Republicans yesterday complaining about the FBI executing a search warrant on Trump's Mar-A-Lago golf resort, where he lives during the winter. Details are available in this news story from the Los Angeles Blade.
For background, the National Archives have been negotiating with Trump for months, asking him to comply with federal law (enacted in response to the corrupt Nixon administration) that makes all presidential communication property of the federal government. They say Trump and his aids illegally removed dozens of boxes of official documents from the White House, and they want them back.
However, sources inside the Department of Justice, speaking to reporters on background, say the federal warrant is NOT about routine documents.
They say the FBI is seeking top secret, compartmentalized intelligence (SCI) products with the potential to severely damage national security by revealing our most closely held sources and methods. For perspective, when I worked in national security as an Air Force intelligence officer, I was often briefed in dire terms that removing SCI documents from approved storage facilities would (not could) result in a long prison sentence, even in the absence of ill intent.
What do the Log Cabin Republicans think about the FBI investigation? See for yourself in a message they tweeted a few hours after Trump denounced the investigation.
Just as the patrons of Stonewall were not intimidated by police, we will not be intimidated by the weaponization of the FBI and DoJ against President Trump or his home, Mar-A-Lago…

…where (as we announced hours ago) we will be holding our annual gala later this year! 👊

— Log Cabin Republicans (@LogCabinGOP) August 9, 2022
Can we talk about The Stonewall Inn?
New York City cops raided the gay bar in 1969 as part of a routine arrangement with its Mafia owners. Mob bosses owned almost all gathering places for queer people in NYC in those days. The mob paid a regular kickback to the corrupt NYPD. In exchange, they didn't enforce laws that banned people from wearing clothes of the "opposite" sex and that banned same-sex couples from dancing together in places where alcohol was served.
Once in a while, the NYPD would stage a raid for show, to let the public think they were enforcing vice laws. Usually, they tipped the bar off in advance and staff would warn patrons to go elsewhere for the evening. Probably by mistake, that warning didn't happen on June 28, 1969. The NYPD showed up with a paddy wagon to find lesbians, gay men and "street queens" packing Stonewall.
When the cops started arresting the queer people who used the bar as a safe haven, a riot started that consumed Greenwich Village for three days and nights. It wasn't the first time relatively powerless queer people fought back and refused to go peacefully to jail, but the incident captured the national imagination and fueled a movement to fight for freedom and equality.
Stonewall stands for freedom for the powerless. The Mar-A-Lago warrant fights privilege for the powerful
Donald Trump is angry that a federal judge approved a warrant seeking evidence of a serious felony. His supporters are just as angry, some of them calling for violence, with the hashtag #lockandload trending on Twitter.
Clearly, Trump believes he's so powerful that he's above the law, and so do his supporters. They're claiming Trump is being persecuted by political opponents, suggesting the FBI executed the warrant to plant evidence.
But that seems more than far fetched.
The Democratic Party has been funding primary candidates Trump supports, on the (some say dubious) theory that they will be easier to beat in November. The Democratic establishment WANTS Trump to run again in 2024, believing they'll trounce him more soundly than in 2020.
The FBI investigation is apolitical, premised on the idea that no politician is so powerful that the law does not apply to them. It's led by FBI Director Christopher Wray, a Trump appointee and Republican who is a member of the very conservative Federalist Society.
Trump has a long history of holding himself above the law, plus a history of releasing classified intelligence in the face of national security requests not to do so. Obviously, national security officials want to make sure he can't harm U.S. interests. He arguably had that prerogative as president. He does not today as a private citizen.
Trump almost certainly violated national security laws
Legal experts told Business Insider on background that the FBI likely found "pulverizing" evidence when searching Trump's Mar-A-Lago office. They wouldn't have sought a warrant if they weren't sure what they'd find.
As USA Today columnist and former federal prosecutor Michael J. Stern tweeted today, "I have written hundreds of search warrants. Lawyers and people whose homes are being searched are routinely not present during the search. That Trump is now talking about "planted" evidence means he knows there is something damning they found."
I have written hundreds of search warrants.

Lawyers and people whose homes are being searched are routinely not present during the search.

That Trump is now talking about "planted" evidence means he knows there is something damning they found. pic.twitter.com/7Z7KKs5HUy

— Michael J. Stern (@MichaelJStern1) August 10, 2022
The Log Cabin Republicans don't care if Trump is guilty. They've joined the GOP cult of personality.
It's bad enough that the Log Cabin crew have abandoned their own principles, or at least what used to be their principles. But what they're doing today is worse. They're endorsing the Trump personality cult, seeking personal power at his coattails rather than fighting for freedom and equality for LGBTQ people.
They join many other Republicans praising Trump no matter what he says or does. They join a loud GOP chorus singing the praises of a man who would be dictator, a man who told General John Kelly that he wished his other generals would be loyal to him like Nazi generals were loyal to Adolf Hitler.
Log Cabin joins a chorus of loyalists who cheered and whistled at last week's CPAC convention in Texas as Trump spoke for two hours providing what Texas Monthly calls "A Violent Blueprint for Seizing Power," including sweeping plans to replace civil servants with Trump loyalists.
At the same convention, Hungarian prime minister Viktor Orbán earned whistles and cheers as loud as Trump's, praising authoritarian nationalism antithetical to American democratic ideals. An eastern European despot shared a Texas stage with Trump, and Republicans cheered them both.
Perhaps Log Cabin Republicans should think a little harder about Texas, where they were recently barred from participating in the state Republican Convention, which produced a platform calling gay people "abnormal" and rejecting trans identities.
That's the Republican Party Trump is empowering. Those are the candidates he's endorsing. Orbán's rabid anti-LGBTQ ideology is WHY he was at CPAC, why he was cheered so loudly.
So, what's up, Log Cabin Republicans? What have you done with your principles and integrity? Why are you slavishly supporting a man turning the GOP into a howling pack of anti-gay, anti-trans wolves?
Ask yourselves that as you think about the raid on the Stonewall Inn, about how it was an attempt by the powerful to crush the freedom of the marginalized and the powerless.
Think about that as you consider how powerful Republicans today are rallying behind Trump to try to crush us again.
The rest of you? Please get out in November and vote Democrat like your lives depend on it. Because they just might.
************************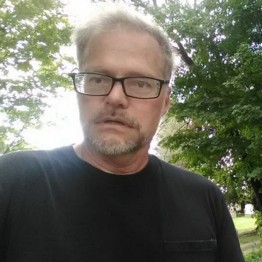 James Finn is a columnist for the LA Blade, a former Air Force intelligence analyst, an alumnus of Queer Nation and Act Up NY, and an "agented" but unpublished novelist. Send questions, comments, and story ideas to [email protected]
********************
The preceding article was previously published by Prism & Pen– Amplifying LGBTQ voices through the art of storytelling and is republished by permission.