Remembering the 1993 March on Washington
Should another demonstration be organized?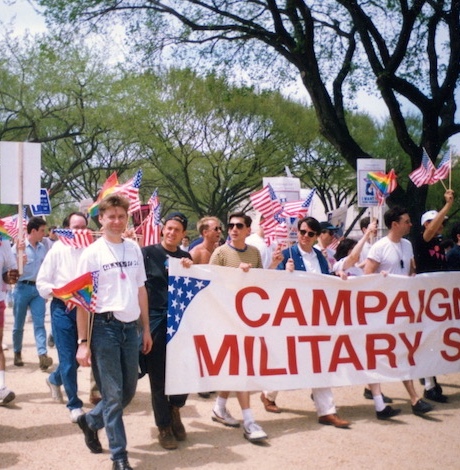 An estimated 1,000,000 LGBT people and straight allies attended the "visionary, aspirational, and unapologetically bold" 1993 March on Washington for Lesbian, Gay, and Bi Equal Rights and Freedom. It was "one of the most significant mass protests in the history of the United States," according to speakers in San Francisco and Washington, D.C. gathered for a telecast forum Sept. 18 honoring the March's 25th anniversary.  
Equality Florida Executive Director Nadine Smith, then a March co-director, marveled at how so many people were mobilized before the age of cell phones and social media networks. "I realize how much of that experience continues to be a touchstone 25 years later. What was remarkable was the grassroots nature of it," she said. 
Panelists recalled the March's emotional and political power. Smith, who helped broker an historic Oval Office meeting with President Clinton, broke down in tears remembering the turmoil as Clinton, who had promised to lift the ban on gays and lesbians serving openly in the U.S. military, faced fever pitch opposition from Republicans in Congress and seemed to be wavering. 
America was also in the throes of the second wave of the AIDS crisis. Demonstrators held candlelight vigils to honor friends and loved ones who were struck down by the disease. But love prevailed. Flirtations singer Michael Callan sang "Love Don't Need a Reason," one of his last performances before his own death from AIDS seven months later. And Rev. Troy Perry ceremoniously married more than two thousand couples in front of the IRS headquarters.
"We were angry, we were frustrated, and we were mourning," said Tony Varona, vice dean and professor at the American University Washington College of Law, who spearheaded the panel with Tom Gaynor, managing partner at Nixon Peabody, LLC, providing his firm's sponsorship.
Underscoring the arch of history, California Lt. Gov. Gavin Newsom, a candidate for governor in the November midterms, was honored for his leadership on marriage equality. In 2004, Newsom supported same-sex marriage before it was popular or politically expedient. Panelists suggested the same bold, forward-thinking approach to LGBT civil rights was evinced in the expansive 1993 March platform that called for protection from discrimination, more money for AIDS research and full civil rights for women and racial/ethnic minorities. 
The panelists discussed whether another March would be useful or obsolete. Neuroscientist and entrepreneur Vivienne Ming, remembering the Berkley street protests after Prop 8 passed, remarked, "It felt so good. You're never going to get that on Facebook."
"This moment cries out for another March on Washington," Smith said. "This is a moment when we have an administration that wants to drag us backwards and is dramatically altering the legal structure of this country." 
A Black Trans Woman's fight for Transgender health equity
Jasmine is one of very few Black trans women who is an Executive Director of a clinic with such broad-ranging direct services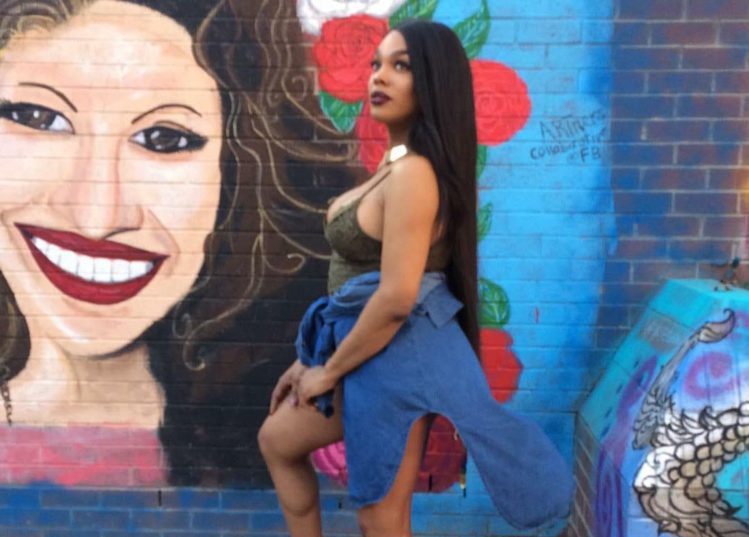 By Ebony Harper | SACRAMENTO – If you know Jasmine Bright, you know she is a force to be reckoned with. Jasmine is a mother to the rejected, a sister to those that need a shoulder, and a warrior queen for our trans babies (and adults). Don't let the pretty face fool you. She turns into a momma bear when her community is under any threat of harm.
Jasmine's experience of being both a healthcare administrator and one that has faced her trauma and hurdles as a Black trans woman gives her a unique mantle of leadership.
Jasmine just received the promotion she deserves after serving as the Director of the Hormone Clinic of Sacramento's Gender Health Center (GHC) for the past few years. Now, we will know Jasmine as the new GHC Co-Executive Director alongside Lauren Pulido, a former California State Capitol employee. Jasmine is one of very few Black trans women who is an Executive Director of a clinic with such broad-ranging direct services. This is huge!
When you first meet Jasmine Bright, you will be immediately captivated by her beauty. Once you have a conversation with her, you recognize that Jasmine is not just a gorgeous face – she's beauty, brains, and a whole lot of compassion. Raised by her mother, Jasmine's journey started in Pittsburg, California, until the family relocated to Sacramento. Jasmine became a caretaker from the start; she loved taking care of her younger siblings and continues to be the family protector.
Jasmine came out at a young age when she was in junior high school. Jasmine's mother did not know much about being trans. As a Black mom, she loved and protected her daughter. Jasmine's mom was a trans advocate before it was hip as she took on Jasmine's school for denying her daughter the right to use the girl's bathroom. Mother wasn't playing that! Her mom immediately stepped into an advocacy role for her young trans daughter to prevent Jasmine from experiencing the same traps other Black trans people fall into. She was going to love her child regardless AND dare somebody to say something! She was ready to risk it all for her child.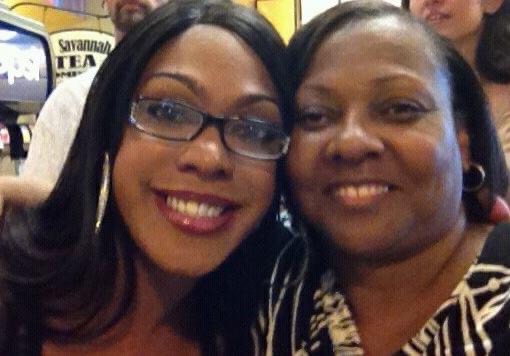 Jasmine's mother understood the safety risk and emotional trauma behind making Jasmine use a bathroom she didn't belong. Jasmine's mom took on the school and won! Jasmine's mother demonstrated the strength and compassion of a supportive Black parent of a trans child. Jasmine learned how to be nurturing, strong, and resilient from her mother and transplanted these family values to Sacramento's LGBT community as the new GHC Executive Director.
Jasmine's dedication and perseverance are inspiring. Alongside Lauren, the two GHC Executive Directors imbues transgender health and wellness services with new life, passion, and grit while modeling how Sacramento can effectively administer trans healthcare. Their vision is to co-create a world where "trans people are unbound from all facets of structural marginalization; manifesting a world where people recognize trans people as experts of their own lives and gender-affirming care."
As a Black trans woman with over fifteen years of experience as a healthcare provider, Ms. Jasmine Bright weathered her fair share of storms- only to come out triumphant on the other side unscathed. It takes grit not to be deterred and forge a bright path for a new future while building a legacy for those who will come after her. We see you, Jasmine! We thank you!
Ever since Jasmine Bright was a little girl growing up in Pittsburg, she dreamed of providing support to those in need. Well, dreams do come true!!!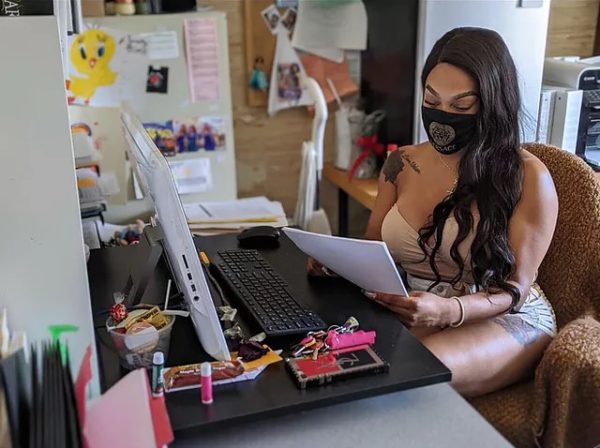 If you want to learn more about Gender Health Center and how you can support their work, go to www.genderhealthcenter.org
********************
Ebony Harper is the Executive Director of California TRANscends, a statewide initiative that promotes the health and wellness of transgender people throughout California with a focus on Black and Brown transgender communities.
The California legislature recognized Ms. Harper for her work. Harper sits on the State of California Transgender Advisory Council, the board of Mirror Memoirs, and serves as the newest board member for the Transgender Law Center and Borealis Philanthropy. 
Twitter @ebonyavaharper
The LGBTQ Center of the Desert reopens in Palm Springs
The community came out with an overwhelming show of force Sunday to celebrate a moment 20 years in the making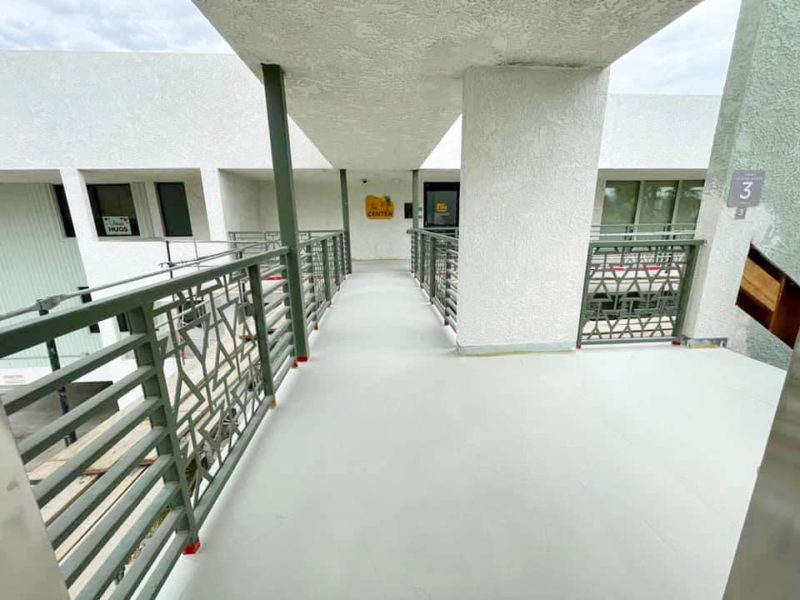 PALM SPRINGS – The LGBTQ Community Center of the Desert, widely referred to as 'The Center,' has reopened after an extensive remodel and rehabilitation of the 10,000 square foot McDonald/Wright building along North Palm Canyon Drive.
After opening remarks and a ceremonial ribbon cutting by staff and leadership of The Center, who were joined by city officials, audience members were invited on tours of the newly remodeled facilities, which now consist of the entire building. Construction was started in April 2020. The first clients will be welcomed next month, the Palm Springs Post reported.
The Palm Springs Post has pictures of the event here.
Visalia's city council proclaims October 'LGBTQ history month'
"Thank you to the council for doing this […] When we started this work five years ago, we didn't know how we would be received in the city"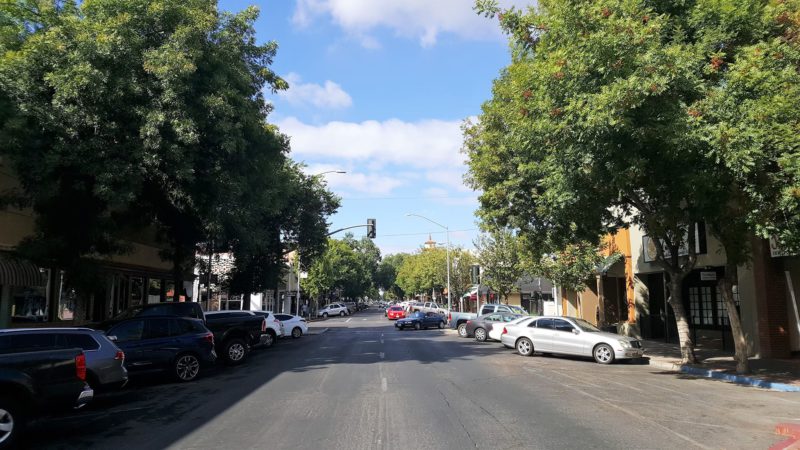 VISALIA, Ca. – In a proclamation this past Monday, the city council paid tribute to The Source LGBTQ+ Center's work in the Visalia LGBTQ+ community, including Tulare and Kings Counties over the past five years. The council also proclaimed October as LGBTQ+ history month presenting 'The Source' a plaque noting the nonprofit's recent expansion.
"In 5 years, The Source has become the largest LGBT center between Los Angeles and Sacramento," the plaque reads in part, The Visalia Times-Delta newspaper reported.
"We started with just an idea that we came up with on Main Street – back when it had antique stores," said Nick Vargas, director of development and cofounder of The Source. "From that idea, other people have joined us and I have been able to do the best work of my life, helping the citizens of Visalia, particularly the LGBTQ youth, those living with HIV, and their families."
On Saturday, the fifth annual Pride Visalia organized by 'The Source' was held at a different time of year and in a brand new location, Valley Strong Ballpark, supported by communications giant T-Mobile. The center's annual Halloween Gala was also held Saturday night at the Bello Vita Venue.
"Thank you to the council for doing this, it means a lot to us. When we started this work five years ago, we didn't know how we would be received in the city," Vargas said. "It means a lot to be here today, I would love it if you all showed up to PRIDE Visalia… but just knowing we have the support of the council and the city, is a lot."
On its website, 'The Source' specifies that the center's mission is to "provide spaces within our communities for the LGBT+ population to Learn, Grow, Belong, Transform, Question + Support."
Visalia, the Tulare County seat, is the gateway to Sequoia National Park, and only forty-one miles south of Fresno located in the conservative San Joaquin Valley region of central California. In Congress, the area, California's 22nd congressional district, is represented by Republican Devin Nunes, who has been unresponsive to LGBTQ+ concerns, having been labeled anti-LGBTQ+ by the Human Rights Campaign and Equality California.
The Times-Delta also reported that The Source is also hosting its first-ever AIDS Walk to raise awareness as well as funds. The walk is scheduled at 11 a.m. on Oct. 30 on NW 2nd Avenue.
Pride Visalia 2021 sponsored by T-Mobile: