EXCLUSIVE: Nicaragua activists attend Victory Institute workshop
Anti-government protests have left hundreds dead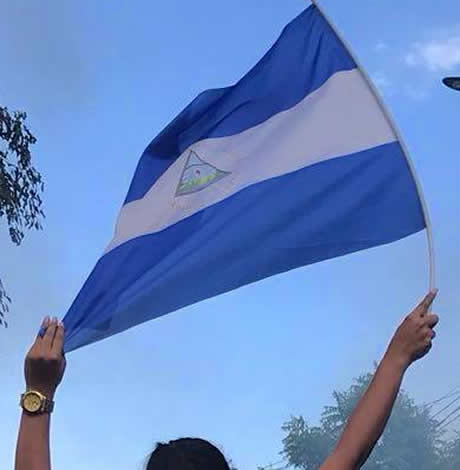 The activists — who are from the Nicaraguan capital of Managua and the city of Chinandega — are among the 28 people who attended the Victory Institute-sponsored workshop that took place outside the Honduran capital of Tegucigalpa from Sept. 28-29.
SOMOS CDC, Asociación Lambda and Caribe Afirmativo — three LGBTI advocacy groups that are based in Honduras, Guatemala and Colombia respectively — also organized the workshop.
The workshop, which is one of three that are scheduled to take place in Central America over the coming months, took place less than six months after protests against the government of Nicaraguan President Daniel Ortega and his wife, Vice President Rosario Murillo, broke out over proposed cuts to social security benefits and the government's response to a fire at the Indio Maíz Biological Reserve on the country's Caribbean coast.
Reports indicate more than 500 people have been killed since the protests began on April 18. The activists asked the Washington Blade not to identify them by name or to publish their pictures because of concerns over their safety.
One activist, a gay man from Chinandega, noted the National LGBTIQ Roundtable of Nicaragua was among the first organizations that urged the government to stop using violence against the protesters. The activist pointed out the National LGBTIQ Roundtable of Nicaragua on June 15 issued another communiqué that called upon the government to participate in a dialogue with protest leaders the Inter-American Commission on Human Rights and the Roman Catholic bishops had brokered.
The group also demanded "the end to repression at all levels and across Nicaragua" and the release of "all people who have been illegally imprisoned."
"The National LGBTIQ Roundtable of Nicaragua strongly repudiates all of the violent actions the Ortega Murillo regime has carried out against the Nicaraguan people," reads the communiqué.
Activist: LGBTI Nicaraguans have been killed
William Ramírez Cerda, a gay rights activist, was among the more than 200 people who were trapped inside a church on the campus of the National Autonomous University of Nicaragua in Managua in July when pro-government forces surrounded it. Ramírez told the Blade during an interview after the 15-hour siege that a student who was shot in the head outside the church died.
The gay activist from Chinandega told the Blade that LGBTI people have been killed in his city during the anti-government protests. An activist from Managua who describes herself as a "lesbian woman" and "feminist organizer" said there are currently 11 LGBTI political prisoners in Nicaragua.
The activists also said the government has launched a "disinformation campaign" on social media to target LGBTI activists and others who are taking part in the protests.
A screenshot the gay activist from Chinandega sent to the Blade contains a picture of a "wanted terrorist" who is described as a "promoter of hate and violence through his social media networks." Another screenshot of a Facebook page that was taken on Aug. 29 contains pictures of activists who are described as "right-wing terrorist murders."
"The disinformation campaign is directly targeting LGBT activists who have played a visible role in the struggle," said the gay activist from Chinandega.
Other activists with whom the Blade spoke said they have been threatened by government sympathizers.
A gay activist from Managua said he brought medicine and other supplies to students who had occupied two universities. He also told the Blade he saw members of Nicaragua's National Police kill protesters.
The activist said government sympathizers in his neighborhood "threaten me a lot."
"Sometimes I have to go to the other side of Managua in order to visit my relatives," he told the Blade.
A transgender activist from Managua told the Blade she tries to keep a low profile because many of her neighbors support the government. The activist said a trans colleague was forced to cut her hair while she was in custody.
"We have begun to be more careful when we make any comments on Facebook, any publication," she told the Blade. "My family's security is always more important than my own."
A female activist from Chinandega was studying at a Managua university when the protests began. She said the unrest prompted her to resign from her job and return to Chinandega.
"It has affected me directly," said the activist.
The gay activist from Chinandega told the Blade the National Police has stopped him three times. He said he is now living with his sister "because of what the police have done."
"I am not living in my house," he told the Blade.
Three Nicaragua officials under U.S. sanctions
Ortega — who led the Sandinista movement that toppled then-dictator Anastasio Somoza's government in 1979 — has been Nicaragua's president since 2007. There were no visible anti-government protests in Managua when the Blade reported from the city at the end of the February, even though opposition leaders have said Nicaragua has become more authoritarian under Ortega and Murillo's rule.
The U.S. in July sanctioned National Police Commissioner Francisco Javier Díaz Madriz and two other high-ranking government officials under the 2016 Global Magnitsky Human Rights Accountability Act that freezes the assets of foreign citizens who commit human rights abuses and bans them from entering the U.S. The activists with whom the Blade spoke said they support increased sanctions against the Ortega Murillo government as opposed to possible military intervention from the U.S. and/or other countries to oust it from power.
"What we don't agree with from my point of view is a military intervention," said the gay activist from Chinandega.
The activist who left Managua and returned to Chinandega after the protests began echoed her colleagues who said Ortega and Murillo need to resign. The activist also said the government's supporters who have positions within Nicaraguan institutions must also step down.
"There is impunity," the activist told the Blade.
SANTA LUCÍA, Honduras — Five activists from Nicaragua who are participating in protests against their country's government attended a regional LGBTI workshop that took place in Honduras over the weekend.
Florida House committee passes "Don't Say Gay" bill
"LGBTQ people are your neighbors, family members, and friends. We are a normal, healthy part of society and we will not be erased"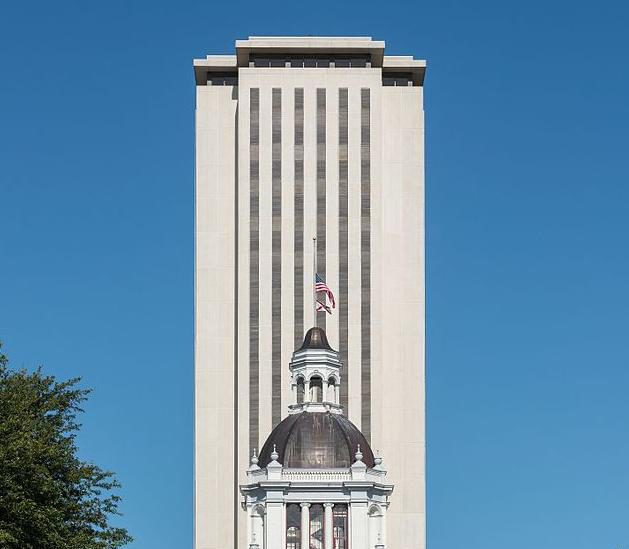 TALLAHASSEE – A Republican majority Florida House Education & Employment Committee passed HB 1557, the Parental Rights in Education bill, colloquially referred to as the "Don't Say Gay" bill advancing the measure to the full House.
HB 1557 and its companion Senate bill SB 1834, would ban classroom discussions about sexual orientation and gender identity in schools, erasing LGBTQ identity, history, and culture — as well as LGBTQ students themselves.
The bill also has provisions that appear to undermine LGBTQ support in schools and include vague parental notification requirements which could effectively "out" LGBTQ-identifying students to their parents without their consent.
"The Trevor Project's research has found that LGBTQ youth who learned about LGBTQ issues or people in classes at school had 23% lower odds of reporting a suicide attempt in the past year. This bill will erase young LGBTQ students across Florida, forcing many back into the closet by policing their identity and silencing important discussions about the issues they face," said Sam Ames, Director of Advocacy and Government Affairs at The Trevor Project. "LGBTQ students deserve their history and experiences to be reflected in their education, just like their peers."
In an email to the Blade, Brandon J. Wolf, the Press Secretary for Equality Florida noted; "Governor DeSantis' march toward his own personal surveillance state continues. Today, the Don't Say Gay bill, a piece of legislation to erase discussion of LGBTQ people from schools in Florida, passed its first committee and became another component of an agenda designed to police us in our classrooms, doctor's offices, and workplaces. Make no mistake — LGBTQ people are your neighbors, family members, and friends. We are a normal, healthy part of society and we will not be erased."
This will kill kids, @RonDeSantisFL. You are purposefully making your state a harder place for LGBTQ kids to survive in. In a national survey (@TrevorProject), 42% of LGBTQ youth seriously considered attempting suicide last year. Now they can't talk to their teachers? https://t.co/VtfFLPlsn3

— Chasten Buttigieg (@Chasten) January 20, 2022
The Trevor Project's 2021 National Survey on LGBTQ Youth Mental Health found that more than 42% of LGBTQ youth seriously considered attempting suicide in the past year, including more than half of transgender and nonbinary youth.
According to a recent poll conducted by Morning Consult on behalf of The Trevor Project, 85% of transgender and nonbinary youth — and two-thirds of all LGBTQ youth (66%) — say recent debates about state laws restricting the rights of transgender people have negatively impacted their mental health.
When asked about proposed legislation that would require schools to tell a student's parent or guardian if they request to use a different name/pronoun or if they identify as LGBTQ at school, 56% of transgender and nonbinary youth said it made them feel angry, 47% felt nervous and/or scared, 45% felt stressed, and more than 1 in 3 felt sad.
If you or someone you know needs help or support, The Trevor Project's trained crisis counselors are available 24/7 at 1-866-488-7386, via chat at TheTrevorProject.org/Get-Help, or by texting START to 678678.
Lesbian couple murdered, dismembered in Mexican border city
Julissa Ramírez and Nohemí Medina Martínez killed in Ciudad Juárez
CIUDAD JUÁREZ, Mexico — Authorities in the Mexican border city of Ciudad Juárez on Sunday found the dismembered bodies of a lesbian couple along a local highway.
The dismembered body parts of Julissa Ramírez and Nohemí Medina Martínez were found in plastic bags that had been placed along the Juárez-El Porvenir Highway.
El Diario, a Mexican newspaper, reported the married women lived in El Paso, Texas, which is across the Rio Grande from Ciudad Juárez. Authorities said relatives last spoke with Ramírez and Medina on Saturday afternoon.
A source in Ciudad Juárez with whom the Washington Blade spoke on Thursday confirmed Ramírez and Medina "were lesbian women" and their murder was "very violent."
Members of Comité de la Diversidad Sexual de Chihuahua, an LGBTQ+ rights group in the state of Chihuahua in which Ciudad Juárez is located, and Chihuahua Gov. María Eugenia Campos Galván are among those who have expressed outrage over the women's murders. Comité de la Diversidad Sexual de Chihuahua on Wednesday also urged local and state authorities to investigate whether the murder was a hate crime.
"People of sexual diversity are questioned, including their existence through heteronormative discourse," said the group in a statement. "They have the right to a life free of violence in which they exercise all their rights, in addition to living without fear or fear of rejection and aggressions that can unfortunately escalate to hate crimes."
EXHORTA SECRETARÍA DE GOBERNACIÓN A @MaruCampos_G A ACABAR CON LESBOFOBIA@SEGOB_mx a través de @CONAPRED y @CONAVIM_MX pidió al Gob del Estado que esclarezca el asesinato de Yulizsa y Nohemí…#JusticiaParaYulizsaYNohemi (1/3) pic.twitter.com/kLC7UNIoV2

— Comité de la Diversidad Sexual de Chihuahua (@DiversidadChih) January 19, 2022
El Diario reported Ramírez and Medina are two of the nine women who have been reported killed in Ciudad Juárez since the beginning of the year.
Personas de las Diversidades Afectivo Sexuales, an LGBTQ+ rights group in Ciudad Juárez, and feminist organizations on Thursday organized a protest during which participants demanded local, state and federal authorities do more to end to violence against women in the city. The press release that announced the demonstration specifically cited Ramírez and Medina.
"We seek justice and clarification in the murder of Nohemí and Yulissa, a lesbian couple who was found in Juárez-Porvenir Highway," it reads.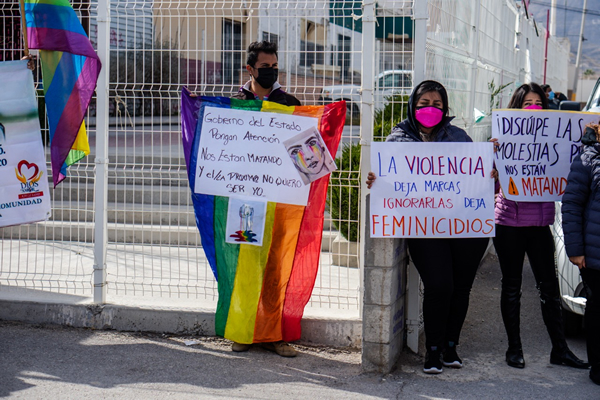 WeHo is working to shut down scam pop-up COVID testing sites
Free walk-up COVID-19 PCR and rapid testing is available at the West Hollywood Sheriff's Station front parking lot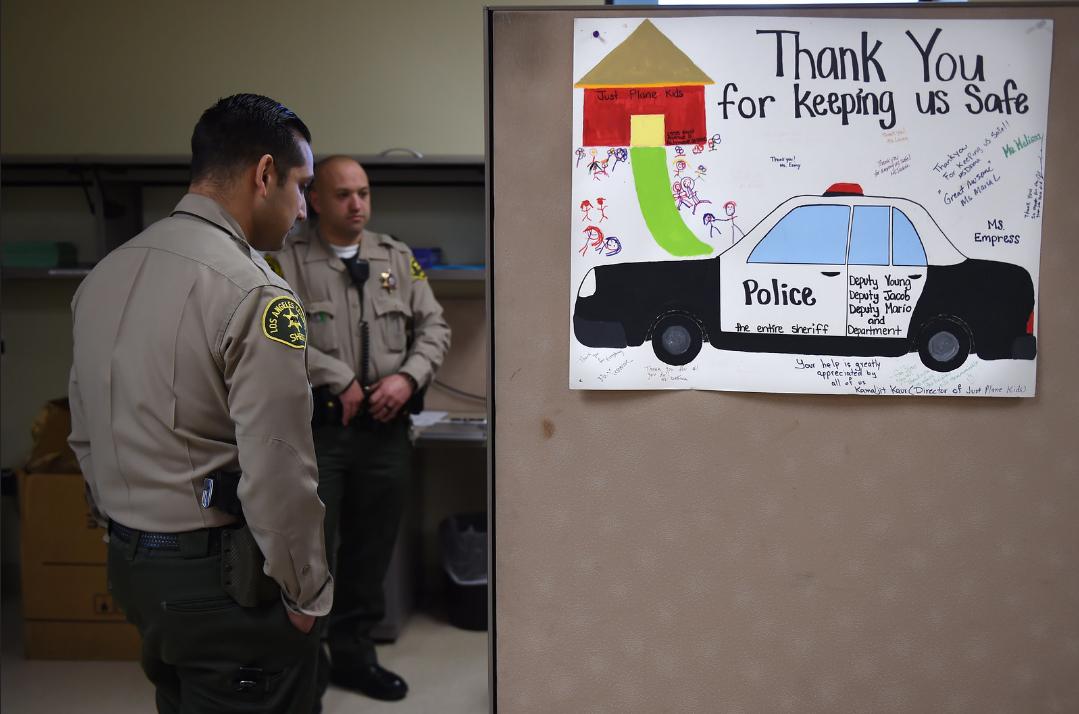 WEST HOLLYWOOD – Demand for COVID-19 testing in Los Angeles County has skyrocketed during the past several weeks. Sharply rising COVID-19 case counts and positivity rates coupled with the aftermath of holiday gatherings and travel has led to an unprecedented demand for testing.
Unfortunately, this demand has led to scammers distributing and setting-up fraudulent COVID-19 testing sites, some of which are requiring those seeking tests to pay a fee and/or provide a social security number.
As a reminder, community members should not have any out-of-pocket costs for a COVID-19 test or be providing their social security number. Free testing options are available, and public and private medical insurance companies are required to cover the cost of COVID-19 testing and treatment without charging any co-pays.
The City's Code Compliance Division is working in coordination with the West Hollywood Sheriff's Station to shut down scam pop-up testing sites. Community members who are concerned about illegitimate testing sites may reach out to the City by calling the Code Enforcement Hotline at (323) 848-6516.
The City of West Hollywood is getting the word out that COVID-19 testing is available for free to anyone in LA County, regardless of health insurance or immigration status.
If you are experiencing symptoms or if you may have been exposed to COVID-19, visit www.covid19.lacounty.gov/testing.
Learn more about COVID-19 tests at www.ph.lacounty.gov/covidtests.
West Hollywood community members should first call a healthcare provider for a COVID-19 test. For people who cannot get a test through a healthcare provider, free testing options include:
COVID-19 Testing at Plummer Park – Los Angeles County coordinates a testing site at Plummer Park, located at 7377 Santa Monica Boulevard. The testing site is open each week from Tuesday through Saturday from 9 a.m. to 5:30 p.m. adjacent to the West Hollywood Community Center at Plummer Park in the South Parking Lot. Tests are administered by Fulgent Genetics. Appointments are required. People interested in getting a test should pre-register for an appointment at la.fulgentgenetics.com. People getting tests should bring ID and confirmation number to the appointment.
Pick-Up COVID-19 Testing Kit Program – Los Angeles County Health Services has launched a program to increase and facilitate access to COVID-19 tests. The program allows residents to pick up a PCR test kit and return it at designated locations, which includes the COVID-19 West Hollywood testing site at Plummer Park. Results will be available within 24-48 hours. For details, visit: https://covid19.lacounty.gov/la-county-pick-up-testing-kit-program.
COVID-19 Testing at the West Hollywood Sheriff's Station Front Parking Lot – Free walk-up COVID-19 PCR and rapid testing is available at the West Hollywood Sheriff's Station front parking lot, located at 780 N. San Vicente Boulevard, on weekdays from 8 a.m. to 4 p.m. (Please note, this location is closed on holidays.) The lot has limited parking capacity; metered street parking is available nearby. No appointment is necessary. Testing is available at no cost to anyone four-years-old or older and is available regardless of insurance or citizenship status. Testing is sponsored by The Testing Co. and is hosted by the Los Angeles County Sheriff's Community Advisory Council.
Los Angeles County Testing Sites Across the Region – If you are unable to secure an appointment right away and need a test quickly, there are many testing sites regionally. Visit: https://covid19.lacounty.gov/testing.
Free Shipped At-Home Tests – As part of a new federal program, every home in the nation is eligible to order four free at-⁠home COVID-⁠19 tests. The tests are free and orders will usually ship in 7 to 12 days. Visit www.covidtests.gov for details and to order tests.
At-Home Tests for Purchase at Stores, Pharmacies, and Websites – Before buying a test kit online, check the website that is selling it and find out if the test is authorized on the FDA EUA test webpage. Learn about at-home COVID-19 testing by visit the CDC self-testing webpage or the FDA's At-Home Tests webpage area.
Additional information, such as links to West Hollywood-area drug store chains offering vaccinations, is available on the City of West Hollywood's website at www.weho.org/coronavirus in the Vaccines and Testing Information section.
Officials from the LA County Department of Public Health continue to remind community members about the importance of getting vaccinated, getting boosted, getting tested, and masking-up; these remain critical to stop the spread. For details, visit www.VaccinateLACounty.com.
For people without access to a computer or the Internet, or people with disabilities, an LA County call center is open daily from 8 a.m. to 8:30 p.m. to help schedule appointments at (833) 540-0473.
The City of West Hollywood remains in a declared local emergency in response to the coronavirus (COVID-19) outbreak. West Hollywood City Hall is open for in-person transactions by appointment.
Visitors to City Hall and City facilities are required to adhere to vaccine verification requirements. Click here for details.
To make an appointment, visit www.weho.org/appointments.
City Hall services remain accessible by phone at (323) 848-6400 and via the City's website at www.weho.org. City of West Hollywood coronavirus information is available at www.weho.org/coronavirus.