Campa-Najjar vs. Hunter is now a 'toss-up'
Devoted Christian challenges anti-LGBT culture of corruption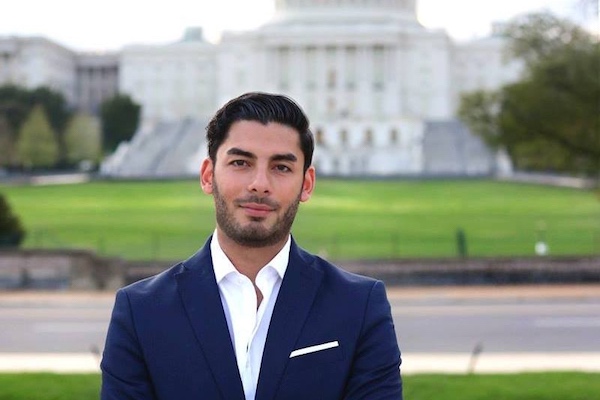 Stonewall Democrats laughed when Ammar Campa-Najjar described himself as Donald Trump's "worst nightmare"— a Latino, Arab-American millennial who talks unabashedly about morality, under-representation of minorities and the administration's "assault on our values" and "country over party."
"Whether you're Latino or Middle Eastern or LGBTQ or maybe both–or all three–it's a really defining time for our country. We have to stand for our values. An assault on any one of us is an assault on all of us," said the 29-year-old challenging anti-LGBT Republican Rep. Duncan Hunter in California's 50th congressional district, covering northeastern San Diego County.
"We've seen how Donald Trump has really enabled the worst of the worst to come out of people. And right now it's really about bringing people back together again," Campa-Najjar told the Los Angeles Blade last July, noting that he has an LGBTQ stepsister and his stepfather, a Vietnam veteran, is a Trump supporter.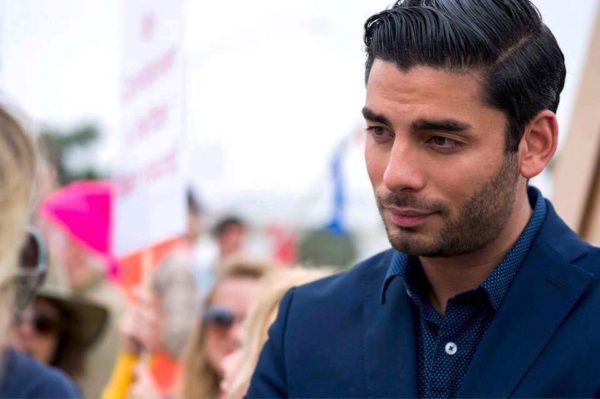 Though the 50th CD is on the list of GOP seats Democrats are hoping to flip to win back the House, this race is a steep climb. Though Hunter was the target of an FBI investigation before the June primary, a San Diego Union-Tribune poll showed Hunter with 43% of the vote to Campa-Najjar's 10%.
Then the U.S. Attorney's Office in San Diego released a 47-page indictment charging the Hunters with 60 criminal counts, including illegally using $250,000 in campaign funds for personal expenses such as flying their pet rabbit across the country and purchasing clothing itemized as "golf balls for a wounded warriors" nonprofit, as well as conspiracy, wire fraud and falsifying records. Hunter blamed the Democrats for the "witch-hunt" and threw his campaign manager wife under the bus: "Whatever she did, that'll be looked at, too, I'm sure, but I didn't do it."
Unlike Trump, Hunter doesn't wear corruption and irresponsibility well. A Monmouth University Poll subsequently revealed that Hunter was still leading with 49% but Campa-Najjar had jumped to 41%, with 10% undecided. 
Hunter could lose his legacy seat, handed down from his anti-LGBT father, Duncan Hunter Sr., who won reelection from 1981 to 2009 largely because of his position on the powerful House Armed Services Committee. Hunter Jr. has used his seat on that committee to collect campaign money and posit anti-LGBT legislation like the proposed ban on transgender military service, advocated by the Family Research Council.
House Speaker Paul Ryan temporarily removed Hunter from three House committees after the indictment. But he still uses his committee connections to wield political power. On Oct. 15, Hunter released a letter labeled "Security Alert" from retired brigadier general Terry Paul and two retired major generals, Randall West and T.L. Corwin—all three lobbyists with business before the House Armed Services Committee. They allege Campa-Najjar is a "national security risk" who would use "secret information on U.S. military operations" to protect disengaged family in the Middle East.
"Mr. Hunter's ongoing attacks on me, his wife, and the Justice Department aren't just political; they're pathological," Campa-Najjar said in a statement. VoteVets encouraged 148,000 Twitter followers to complain to the Marine Corps.
But Hunter went even lower. "Ammar Campa-Najjar is working to infiltrate Congress," says the narrator of Hunter's ad on YouTube. "He's used three different names to hide his family's ties to terrorism."
That outraged the conservative San Diego Union-Tribune: "We endorse Campa-Najjar for Congress. He is far superior to the troubled incumbent. This fact is underlined by the despicable ad that Hunter has begun to air in recent days suggesting that his 'Palestinian Mexican millennial' opponent was linked to terrorist groups and was 'working to infiltrate Congress.'"
The Union-Tribune disputed the allegation that Campa-Najjar—who was raised by his single Catholic Mexican mother after his Palestinian father left when he was a boy—is a risk to national security because his grandfather, who was killed by Israeli commandos 16 years before Campa-Najjar was born and whom he has strongly disavowed, was a terrorist who helped plan the 1972 attack on Israeli athletes at the Munich Olympics.
"It's also well-known that Campa-Najjar, a Christian, has had literally nothing to do with his grandfather. As Campa-Najjar notes, when he worked at the White House, he was 'given a security clearance by the Secret Service after a thorough background check.' With this smear, Hunter continues to demolish his own reputation," said the Union-Tribune editorial.
An Oct. 15 Washington Post editorial also noted that the "ad's claims have been thoroughly discredited, earning a four Pinocchios rating from The Post's Fact Checker, which concludes the Hunter campaign ignored or distorted basic biographical facts about Mr. Campa-Najjar."
The Post pointed out that Campa-Najjar's job in the Obama White House "reviewing letters sent to the president" and his public affairs position at the US Department of Labor "required him to pass FBI background checks (something the Fact Checker noted Mr. Hunter would be unable to do because of his indictment)…. The only danger posed by Mr. Campa-Najjar is to Mr. Hunter's reelection chances."
Nonetheless, Hunter doubled down, enlisting his father after an Oct. 4 Los Angeles Times/University of California-Berkeley poll showed Hunter with only a 2% lead, well within the margin of error. "Mr. Najjar is a security risk," Duncan Hunter Sr. said at an Oct. 16 press conference. "As an American congressman, he would have the right to know about American troop movements in the Middle East."
Campa-Najjar didn't wait for a call from reporters—he went to the news conference and charged the former congressmember with "race-baiting" and promoting "disinformation."
"This is an act of desperation," Campa-Najjar said. "Daddy had to come out and save him…. I'm my own man and the people of my district respect people who fight for themselves."
It's a flash of anger from a contemporary Christian gladiator. Campa-Najjar speaks with such authentic empathy and thought about the biblical principles of love, as well as the distortions caused by "toxic masculinity," he sounds like an updated version of Thomas a Kempis' "Imitation of Christ." In fact, the real "nightmare" Campa-Najjar may pose to Trump and anti-LGBT religious right hero Mike Pence is his grasp of humanity and real morality. 
"You have to extend love to those who you may not maybe share views with. That's how we have to deal with Trump," Campa-Najjar tells the Los Angeles Blade. "Even that slogan that 'love trumps faith.' I think that is something that is rooted in our humanity but also can be found in our Christian teachings."
Agape, for instance, is "unconditional love. That no matter what you do, what you believe in, how different you may look or feel or love or live—that is irrelevant to the fact that you have to show people love," he says.
"The opposite of love is condemnation and then putting that condemnation into action by persecuting others is very far away from what God died for, in my view," Campa-Najjar says.
"In the Bible, there's only one time where Jesus was angry, like outright angry, uncharacteristically outraged and it was the event that led to his crucifixion. It was when he went to the temple and there were the money changers, the tax collectors, and those who were trying to basically get money out of everybody to give them something to leave at the alter for God," he says. "And literally homeless people and widows and people with no money—the least of these—were giving pennies, whatever they had to scrape together, to get some commodity to offer to the alter to God—a pigeon," a valueless "rodent with wings."
Campa-Najjar continues, as if recalling a memory: "And Jesus was so angry that he turned over the tables and the money and he said to them, to the religious elites: 'you're white washed and beautiful on the outside but you're dead inside.' And he was so outraged that it led to his crucifixion" since Pontius Pilot saw this act as meaning that "Jesus was no longer containable," that he was a rebel who posed a threat to the elites.
"I see that moment as today's tax plan where it's basically taking away from those who have almost nothing just to give more to those who are at the very top," he says. "The income inequality that turns into gender and racial and generational inequality—that's the kind of thing that morally outraged Jesus so much that it led to his crucifixion. And I think right now we have an administration that is doing the same thing— but in the 21st century, in the form of giving tax breaks to the wealthy at the expense of those who are really, really struggling," the lower and middle class.
"That's the kind of outrage that I think even Jesus would express," Campa-Najjar says. "And it's OK and healthy and I think within our bounds as Christians to speak truth to power when there is gender, generational or income inequality, when the least of these are either religious minorities, or any minority, be it women or orientation, we have an obligation to speak out and defend them. On that grounds, we do have, as Christians, an obligation to speak up against the moral bankruptcy of all of this today."
Besides, Campa-Najjar says, " I made a promise to my mom that her future granddaughter, her life would be fairer, her opportunities would be more equal and her rights would be more protected. And I can't keep that promise with the way the world is going today. So I'm desperately looking forward to getting involved and making sure that we hold people accountable in Washington."
For more, visit campacampaign.com
LAPD asking for public's help with murders of homeless persons
Anyone with information is urged to contact the Los Angeles Police Department's Robbery-Homicide Division, Homicide Special Section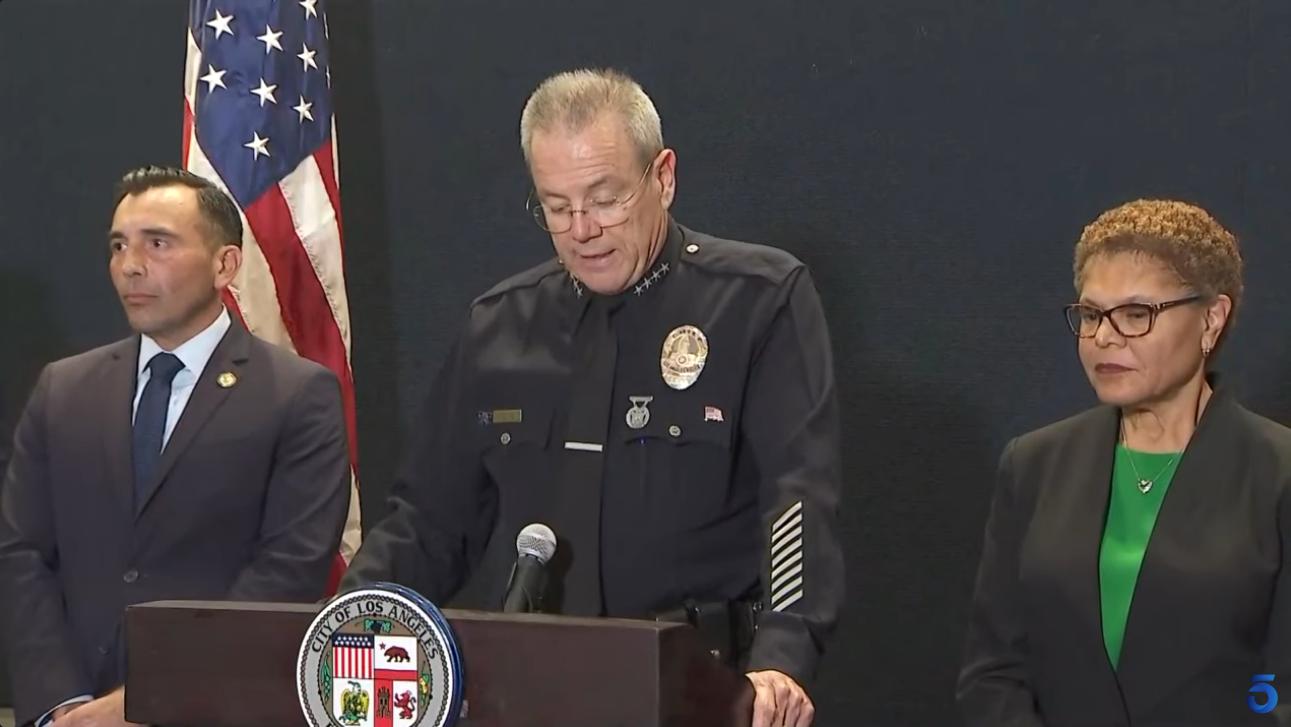 LOS ANGELES – Flanked by Los Angeles County District Attorney George Gascón, LA Mayor Mayor Karen Bass and Martin Estrada, the United States Attorney for the Central District of California, Los Angeles Chief of Police Michel Moore, held a news conference Friday where he announced that three homeless people had been fatally shot while they slept within the past week.
Moore added that authorities believe one suspect is responsible for all three murders.
Detectives from the LAPD's Robbery-Homicide Division are investigating three separate murders that occurred between November 26, 2023, and November 29, 2023. In each case, the victims were experiencing homelessness.
While some similarities have been identified, detectives are working to determine if these murders are related. A community alert bulletin has been issued to make the region's unhoused population and the community stakeholders aware of these recent murders.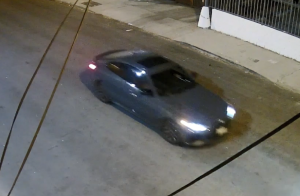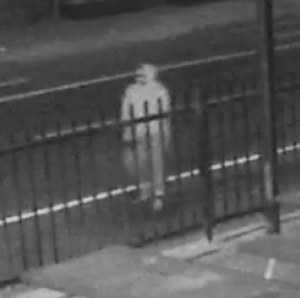 The suspect in these homicides is described only as male. The suspect was seen in a dark-colored sedan. It is unknown if he was alone or there were any additional suspects.
Police have spotted who they believe the shooter is on surveillance footage — Moore said they believe it's a man in a hoodie — and they also have images of the suspect's vehicle, though Moore would not describe it in an effort to avoid misinformation.
"People will see different types of cars, different types of models," he said. "I don't want someone to say 'You called this a Kia and it turns out to be a BMW or Mercedes," he said.
"A single individual approached each one and shot and killed each one as they slept," Moore said, though he avoided use of the term "serial killer."
"The Los Angeles Police Department is employing all available resources to bring justice to these murder victims. I am thankful for our City partners who are working with us closely to ensure the safety of this vulnerable population as we pursue the criminal investigation," said Moore.
"I want to be very clear about what we're facing today: This is a killer who is preying on the unhoused," Mayor Bass said, adding that homeless people should not sleep alone.
"As we always do in the face of a challenge or crisis, our region is mobilizing to respond to this issue. We will work tirelessly to find the individual responsible, arrest them, and hold them accountable. I have met with our partners at the Los Angeles Homeless Services Authority, Housing Authority of the City of Los Angeles, and the Los Angeles Housing Department and we are moving immediately to get the word out to our unhoused neighbors in housing networks. Our message to our unhoused community is clear – try not to be alone tonight. We will do all we can to make shelter and services available. To the many Angelenos who have friends or family who are unhoused, please let them know the danger that exists. We must stay safe. We will work diligently to bring those responsible to justice," the Mayor said.
"To the person responsible: We will find you, we will catch you and you will be held accountable," Bass said.
"I commend the LAPD for creating a dedicated task force to uncover the identity of a potential serial killer preying on the most vulnerable in our community. I've assigned our Major Crimes Division, Bureau of Victim Services and our Bureau of Investigation to assist with these efforts. Today, we demonstrate our collective resolve and stand united in our pursuit of justice, unwavering against the darkness that preys on the most defenseless among us," said LA District Attorney George Gascón.
Related:
Anyone with information is urged to contact the Los Angeles Police Department's Robbery-Homicide Division, Homicide Special Section, at (213) 486-6890. During non-business hours or on weekends, calls should be directed to 1-877-LAPD-24-7 (1-877-527-3247).
Anyone wishing to remain anonymous should call the LA Regional Crime Stoppers at 1-800-222-TIPS (800-222-8477) or go directly to www.lacrimestoppers.org.
Lastly, tipsters may also download the "P3 Tips" mobile application and select the LA Regional Crime Stoppers as their local program.