Campa-Najjar vs. Hunter is now a 'toss-up'
Devoted Christian challenges anti-LGBT culture of corruption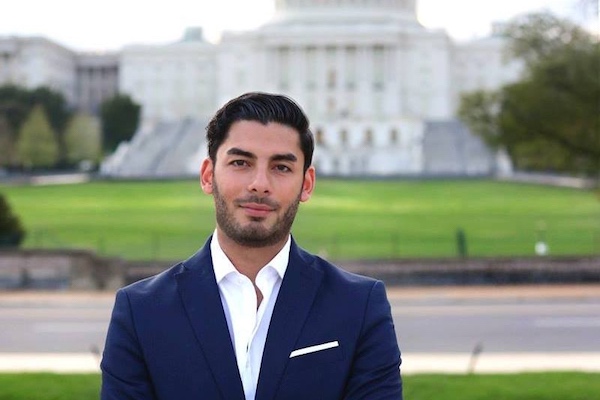 Stonewall Democrats laughed when Ammar Campa-Najjar described himself as Donald Trump's "worst nightmare"— a Latino, Arab-American millennial who talks unabashedly about morality, under-representation of minorities and the administration's "assault on our values" and "country over party."
"Whether you're Latino or Middle Eastern or LGBTQ or maybe both–or all three–it's a really defining time for our country. We have to stand for our values. An assault on any one of us is an assault on all of us," said the 29-year-old challenging anti-LGBT Republican Rep. Duncan Hunter in California's 50th congressional district, covering northeastern San Diego County.
"We've seen how Donald Trump has really enabled the worst of the worst to come out of people. And right now it's really about bringing people back together again," Campa-Najjar told the Los Angeles Blade last July, noting that he has an LGBTQ stepsister and his stepfather, a Vietnam veteran, is a Trump supporter.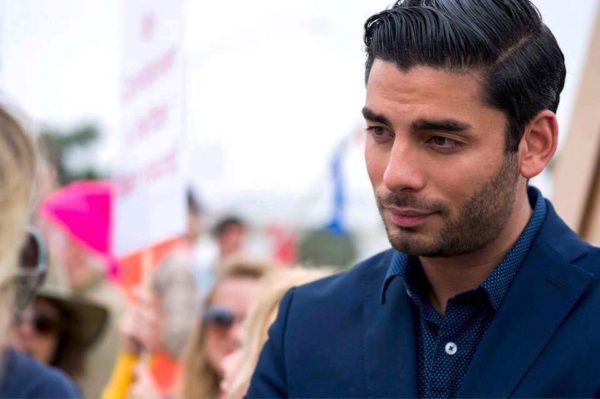 Though the 50th CD is on the list of GOP seats Democrats are hoping to flip to win back the House, this race is a steep climb. Though Hunter was the target of an FBI investigation before the June primary, a San Diego Union-Tribune poll showed Hunter with 43% of the vote to Campa-Najjar's 10%.
Then the U.S. Attorney's Office in San Diego released a 47-page indictment charging the Hunters with 60 criminal counts, including illegally using $250,000 in campaign funds for personal expenses such as flying their pet rabbit across the country and purchasing clothing itemized as "golf balls for a wounded warriors" nonprofit, as well as conspiracy, wire fraud and falsifying records. Hunter blamed the Democrats for the "witch-hunt" and threw his campaign manager wife under the bus: "Whatever she did, that'll be looked at, too, I'm sure, but I didn't do it."
Unlike Trump, Hunter doesn't wear corruption and irresponsibility well. A Monmouth University Poll subsequently revealed that Hunter was still leading with 49% but Campa-Najjar had jumped to 41%, with 10% undecided. 
Hunter could lose his legacy seat, handed down from his anti-LGBT father, Duncan Hunter Sr., who won reelection from 1981 to 2009 largely because of his position on the powerful House Armed Services Committee. Hunter Jr. has used his seat on that committee to collect campaign money and posit anti-LGBT legislation like the proposed ban on transgender military service, advocated by the Family Research Council.
House Speaker Paul Ryan temporarily removed Hunter from three House committees after the indictment. But he still uses his committee connections to wield political power. On Oct. 15, Hunter released a letter labeled "Security Alert" from retired brigadier general Terry Paul and two retired major generals, Randall West and T.L. Corwin—all three lobbyists with business before the House Armed Services Committee. They allege Campa-Najjar is a "national security risk" who would use "secret information on U.S. military operations" to protect disengaged family in the Middle East.
"Mr. Hunter's ongoing attacks on me, his wife, and the Justice Department aren't just political; they're pathological," Campa-Najjar said in a statement. VoteVets encouraged 148,000 Twitter followers to complain to the Marine Corps.
But Hunter went even lower. "Ammar Campa-Najjar is working to infiltrate Congress," says the narrator of Hunter's ad on YouTube. "He's used three different names to hide his family's ties to terrorism."
That outraged the conservative San Diego Union-Tribune: "We endorse Campa-Najjar for Congress. He is far superior to the troubled incumbent. This fact is underlined by the despicable ad that Hunter has begun to air in recent days suggesting that his 'Palestinian Mexican millennial' opponent was linked to terrorist groups and was 'working to infiltrate Congress.'"
The Union-Tribune disputed the allegation that Campa-Najjar—who was raised by his single Catholic Mexican mother after his Palestinian father left when he was a boy—is a risk to national security because his grandfather, who was killed by Israeli commandos 16 years before Campa-Najjar was born and whom he has strongly disavowed, was a terrorist who helped plan the 1972 attack on Israeli athletes at the Munich Olympics.
"It's also well-known that Campa-Najjar, a Christian, has had literally nothing to do with his grandfather. As Campa-Najjar notes, when he worked at the White House, he was 'given a security clearance by the Secret Service after a thorough background check.' With this smear, Hunter continues to demolish his own reputation," said the Union-Tribune editorial.
An Oct. 15 Washington Post editorial also noted that the "ad's claims have been thoroughly discredited, earning a four Pinocchios rating from The Post's Fact Checker, which concludes the Hunter campaign ignored or distorted basic biographical facts about Mr. Campa-Najjar."
The Post pointed out that Campa-Najjar's job in the Obama White House "reviewing letters sent to the president" and his public affairs position at the US Department of Labor "required him to pass FBI background checks (something the Fact Checker noted Mr. Hunter would be unable to do because of his indictment)…. The only danger posed by Mr. Campa-Najjar is to Mr. Hunter's reelection chances."
Nonetheless, Hunter doubled down, enlisting his father after an Oct. 4 Los Angeles Times/University of California-Berkeley poll showed Hunter with only a 2% lead, well within the margin of error. "Mr. Najjar is a security risk," Duncan Hunter Sr. said at an Oct. 16 press conference. "As an American congressman, he would have the right to know about American troop movements in the Middle East."
Campa-Najjar didn't wait for a call from reporters—he went to the news conference and charged the former congressmember with "race-baiting" and promoting "disinformation."
"This is an act of desperation," Campa-Najjar said. "Daddy had to come out and save him…. I'm my own man and the people of my district respect people who fight for themselves."
It's a flash of anger from a contemporary Christian gladiator. Campa-Najjar speaks with such authentic empathy and thought about the biblical principles of love, as well as the distortions caused by "toxic masculinity," he sounds like an updated version of Thomas a Kempis' "Imitation of Christ." In fact, the real "nightmare" Campa-Najjar may pose to Trump and anti-LGBT religious right hero Mike Pence is his grasp of humanity and real morality. 
"You have to extend love to those who you may not maybe share views with. That's how we have to deal with Trump," Campa-Najjar tells the Los Angeles Blade. "Even that slogan that 'love trumps faith.' I think that is something that is rooted in our humanity but also can be found in our Christian teachings."
Agape, for instance, is "unconditional love. That no matter what you do, what you believe in, how different you may look or feel or love or live—that is irrelevant to the fact that you have to show people love," he says.
"The opposite of love is condemnation and then putting that condemnation into action by persecuting others is very far away from what God died for, in my view," Campa-Najjar says.
"In the Bible, there's only one time where Jesus was angry, like outright angry, uncharacteristically outraged and it was the event that led to his crucifixion. It was when he went to the temple and there were the money changers, the tax collectors, and those who were trying to basically get money out of everybody to give them something to leave at the alter for God," he says. "And literally homeless people and widows and people with no money—the least of these—were giving pennies, whatever they had to scrape together, to get some commodity to offer to the alter to God—a pigeon," a valueless "rodent with wings."
Campa-Najjar continues, as if recalling a memory: "And Jesus was so angry that he turned over the tables and the money and he said to them, to the religious elites: 'you're white washed and beautiful on the outside but you're dead inside.' And he was so outraged that it led to his crucifixion" since Pontius Pilot saw this act as meaning that "Jesus was no longer containable," that he was a rebel who posed a threat to the elites.
"I see that moment as today's tax plan where it's basically taking away from those who have almost nothing just to give more to those who are at the very top," he says. "The income inequality that turns into gender and racial and generational inequality—that's the kind of thing that morally outraged Jesus so much that it led to his crucifixion. And I think right now we have an administration that is doing the same thing— but in the 21st century, in the form of giving tax breaks to the wealthy at the expense of those who are really, really struggling," the lower and middle class.
"That's the kind of outrage that I think even Jesus would express," Campa-Najjar says. "And it's OK and healthy and I think within our bounds as Christians to speak truth to power when there is gender, generational or income inequality, when the least of these are either religious minorities, or any minority, be it women or orientation, we have an obligation to speak out and defend them. On that grounds, we do have, as Christians, an obligation to speak up against the moral bankruptcy of all of this today."
Besides, Campa-Najjar says, " I made a promise to my mom that her future granddaughter, her life would be fairer, her opportunities would be more equal and her rights would be more protected. And I can't keep that promise with the way the world is going today. So I'm desperately looking forward to getting involved and making sure that we hold people accountable in Washington."
For more, visit campacampaign.com
LA County Youth Commission, Centering voices in mental health panel
Panel will be Youth Commissioners, mental health experts- DMH & UCLA Public Partnership for Wellbeing & community mental health advocates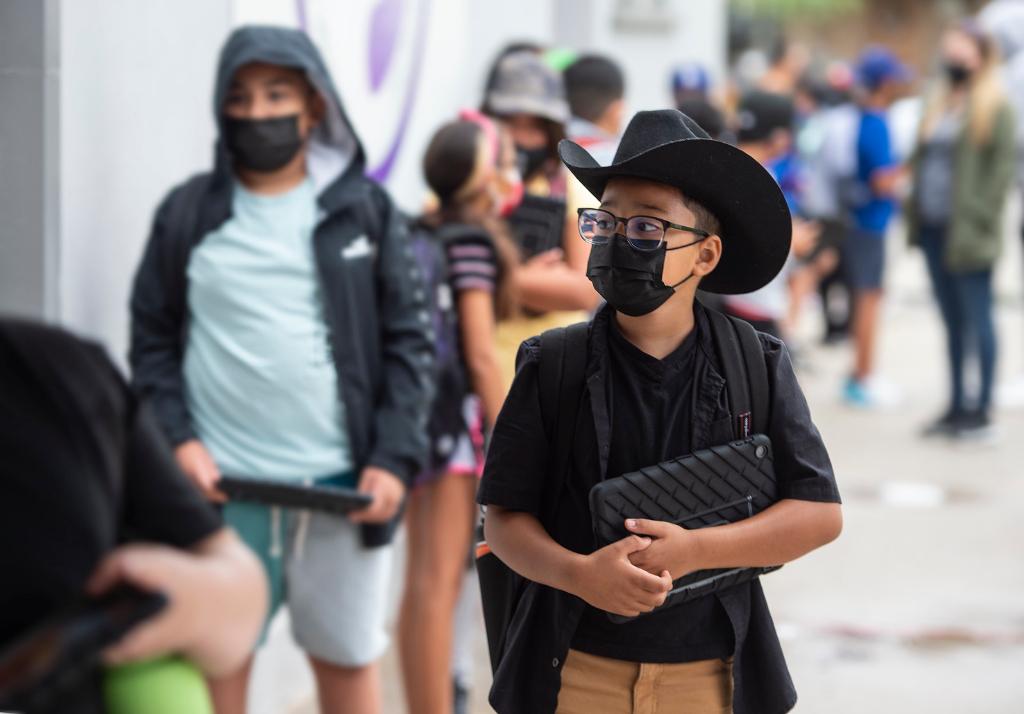 LOS ANGELES – Symptoms of depression and anxiety have doubled during the pandemic for youth across the country, according to the United States Surgeon General. During the past two years, 25 percent of youth experienced depressive symptoms and 20 percent experienced increased anxiety.
To help center youth voices in mental health reform and programming in Los Angeles County, The Youth Commission is hosting a "Centering Youth Voice in Mental Health" panel event, in partnership with the Board of Supervisors and the Los Angeles County Department of Mental Health.
The panel will consist of Youth Commissioners, mental health experts from the DMH + UCLA Public Partnership for Wellbeing, and community mental health advocates.
"Young people in LA County are resilient and strong. By seeking their feedback for improving mental health and wellbeing services across the County, we can help youth-serving organizations meet their needs and prevent future mental health crises," said Commissioner and panelist La'Toya Cooper who represents the Second District.
Youth, community members, agency partners, community-based organizations, philanthropy, and media partners are invited to join and learn more about how to center lived experience and youth voices while responding to the mental health crisis impacting youth in LA County.
Co-Sponsored by Fourth District Supervisor Janice Hahn's office, this event is in response to a 2004 Board Motion and is designed to center the voices of young people with lived experience, who are all too often left out of the design of programs meant to support them.
"It is imperative that when we consider a path forward in helping LA County's youth recover from the pandemic, we include them in building solutions. By convening mental health leaders and advocates, the Youth Commission is helping return authority to LA County's youth in healing their communities." said Hahn.
"The Department of Mental Health is deeply committed to the wellbeing of youth in LA County" said DMH Director Dr. Jonathan Sherin, M.D., Ph.D. "We are thrilled to partner with the Youth Commission, which is positioned to help amplify the voices of young people who have never had a proper platform for providing input to County systems. It is our belief that the Youth Commission will inspire new and more effective models of mental health care for young people in LA County."
"The issues facing youth are more complex than ever before. School closures, our ongoing reckoning with racial injustice present in our systems, and the negative impacts of social media, all represent challenges to youth wellbeing. We must collaborate on solutions that work for the youth we serve," said Dr. Tyrone Howard, an education expert and panelist from the DMH + UCLA Public Partnership for Wellbeing.
The Youth Commission welcomes suggestions for panelist questions from community members. If you would like to submit a question to the panel, please submit it to the Youth Commission Instagram page @lacounty_youthcommission by February 4.
When: Thursday, February 10th from 6 p.m. to 7:30 p.m. PST
View the event flyer and toolkit
How To Register and Join the Session:
Registration Link: https://www.surveymonkey.com/r/Y3LL3G3
Meeting Link: https://us02web.zoom.us/j/89214673705?pwd=WGlud3pZ NThkY2lXalkyb1VibFF4UT09
You can also RSVP by emailing [email protected] or calling 213-633-5599
Calif. Insurance Commissioner urges FDA end gay/bi blood donation ban
"This outdated, discriminatory guidance based in prejudice not in public health & is contributing to the national blood donation crisis"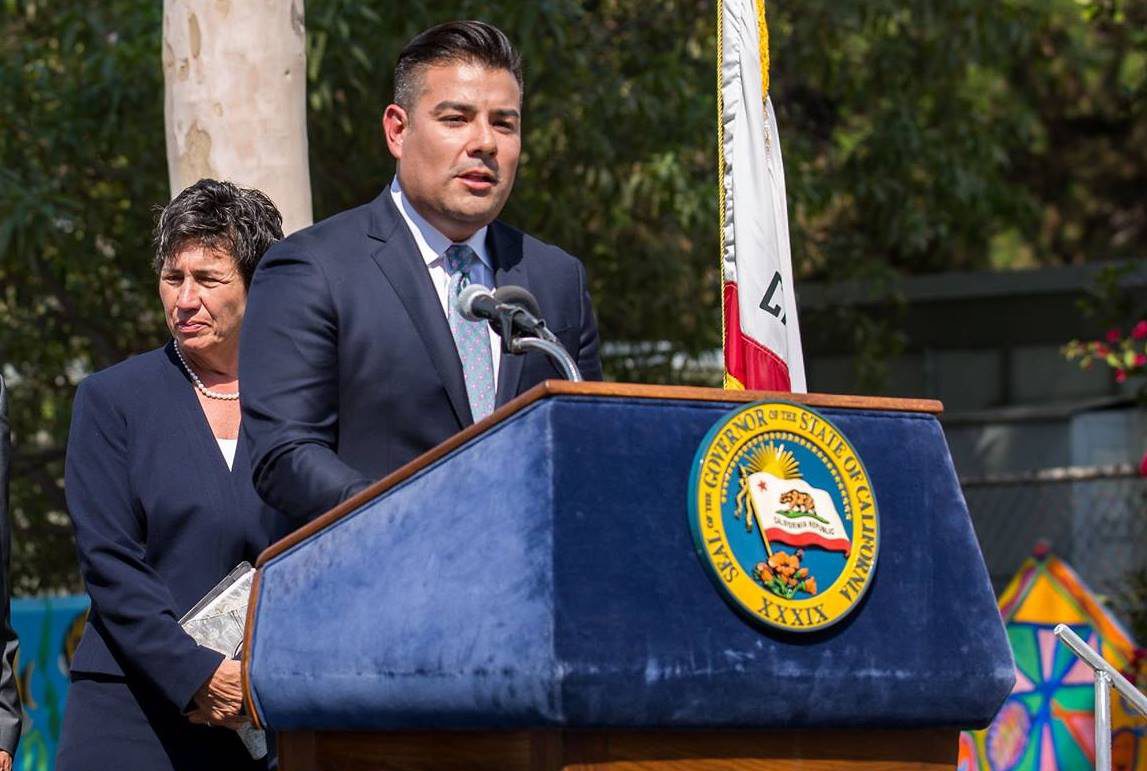 SACRAMENTO – California Insurance Commissioner Ricardo Lara is urging the U.S. Food and Drug Administration (FDA) to overturn a discriminatory blood donation ban policy carried over from the Trump administration.
On Monday, Lara sent a letter urging an end to the FDA's policy banning blood donations from gay and bisexual men. Currently the FDA requires that men who have sex with men must abstain from sex for three months before donating blood.
"This is outdated, discriminatory guidance based in prejudice – not in public health – and it is contributing to our current national blood donation crisis," said Insurance Commissioner Ricardo Lara in his letter to FDA's Acting Commissioner Dr. Janet Woodcock and U.S. Department of Health and Human Services Secretary Xavier Becerra. "I respectfully urge you to permanently lift the entire deferral period in order for a male donor who has had sex with another man from donating blood."
Research by the Williams Institute at the UCLA School of Law indicate that, if the outdated policy is lifted, up to 615,300 additional pints of blood per year—enough blood to help save the lives of more than one million people—can potentially be contributed by gay and bi men.
The FDA's original lifetime ban against gay and bi men was enacted in 1983 when little was known about the mechanisms of HIV transmission and the AIDS epidemic was concentrated primarily in the gay male community.
In 2015 the lifetime ban was partially lifted after the FDA announced that men who have sex with men would be able to donate blood following a year of abstinence. In April 2020 the one-year deferral period was reduced to three months to diminish the nation's urgent need for blood during the COVID-19 pandemic.
The United Kingdom announced in May 2021 that donors will no longer be asked if they are a man who has had sex with another man. Potential blood donors—regardless of their gender—will be asked, instead, of their most recent sexual activities. This year France and Greece announced their plans to abolish their longtime restrictions on blood donations from gay and bi men.
Calif. mother claims school manipulated child into changing gender identity
Konen gave the school permission to use the boy's name for attendance and tried to be supportive but noted it was difficult for her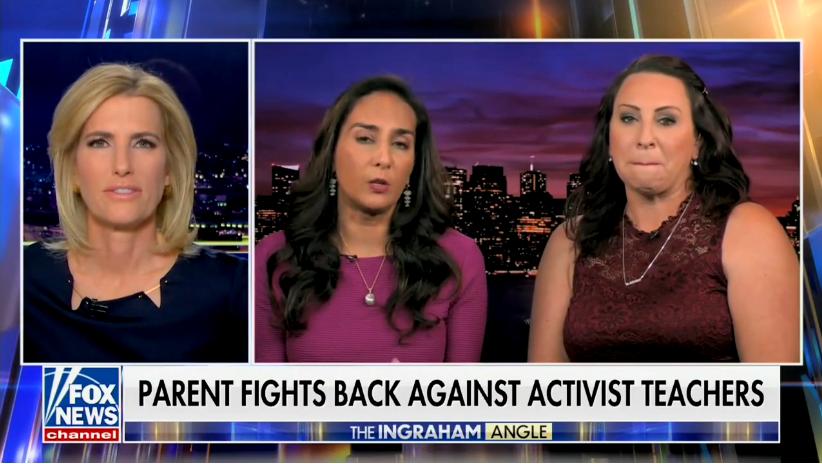 SPRECKELS, Ca. – A Northern California mother is claiming teachers in a small school district in the state manipulated her daughter into changing her gender identity and name in a legal claim.
The claim, filed by the ultra-conservative Center for American Liberty on behalf of the mother, alleged "extreme and outrageous conduct" by the Spreckels Union School District, leading Jessica Konen's 11-year-old daughter to change her gender identity and drive a wedge between them.
Specifically, the claim, a precursor to a lawsuit, names two teachers – Lori Caldera and Kelly Baraki – at Buena Vista Middle who, in addition to teaching, ran the school's Equality Club, later known as UBU (You Be You). Buena Vista is a part of the district.
It comes after Abigail Shrier, the author of a book widely criticized as anti-trans, quoted what the two educators said last year at the California Teachers Association's annual LGBTQ+ Issues Conference in a piece headlined "How Activist Teachers Recruit Kids." Caldera and Baraki spoke about the difficulty of running a Gay-Straight Alliance (GSA) in a socially conservative community.
After the article was published, the teachers were put on administrative leave, and the district hired a law firm to investigate, which is ongoing. The UBU club was suspended.
Spreckels is a town of about 400 people in the agricultural Salinas Valley, approximately 90 miles south of San Francisco.
According to the complaint, Konen's daughter began attending Equality Club meetings after being invited by a friend when she started sixth grade at Buena Vista. After attending one session, she decided it wasn't for her until Caldiera convinced her to come back. At the gatherings, Caldera and Baraki held LGBTQ-centered discussions and introduced students to different gender identities and sexualities.
During her time in the club, Konen's daughter began exploring her own gender identity and sexuality, choosing to wear more masuline clothes. At some point, she decided to change her name and pronouns, which she has since changed back to her original name and pronouns.
Konen said she was aware her daughter was bisexual but did not know she began using a male name and gender pronouns until she was called into the school when her daughter was in seventh grade. The meeting caught both Konen and her daughter by surprise – Konen's daughter had said she wanted to notify her mother, but she did not know the meeting was that day.
Konen gave the school permission to use the boy's name for attendance and tried to be supportive but noted it was difficult for her.
However, when Shrier's article was published and circulated around the small town, everything changed. At this time, Konen's daughter was again using a female name and pronouns.
In the leaked recording from the LGBTQ conference, Caldera and Baraki were discussing how they kept meetings private, among other things.
"When we were doing our virtual learning — we totally stalked what they were doing on Google, when they weren't doing school work," Baraki said. "One of them was googling 'Trans Day of Visibility.' And we're like, 'Check.' We're going to invite that kid when we get back on campus."
However, Caldera told the San Francisco Chronicle that the quotes were either taken out of context or misrepresented. According to Caldera, the stalking comment was a joke. She also defended their work, saying students lead the conversation and they provide honest and fair answers to their questions.
In addition, a spokesperson for the California Teachers Association criticized the group bringing the lawsuit forward, according to the Associated Press: "We are concerned about a political climate right now in which outside political forces fuel chaos and misinformation and seek to divide parents, educators and school communities for their own political gain, which is evident in this complaint. The Center for American Liberty is concerned with pushing its own political agenda through litigation and has filed multiple lawsuits against various school districts and communities."