Campa-Najjar vs. Hunter is now a 'toss-up'
Devoted Christian challenges anti-LGBT culture of corruption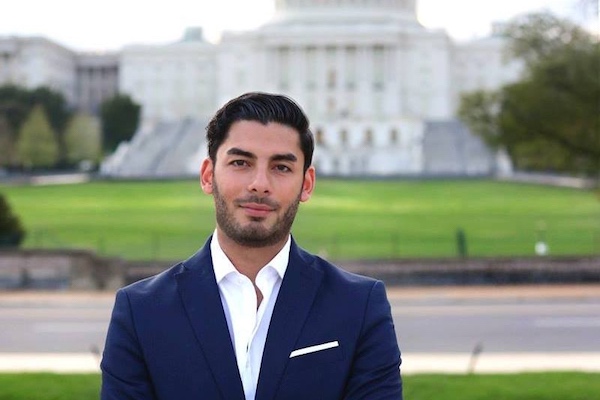 Stonewall Democrats laughed when Ammar Campa-Najjar described himself as Donald Trump's "worst nightmare"— a Latino, Arab-American millennial who talks unabashedly about morality, under-representation of minorities and the administration's "assault on our values" and "country over party."
"Whether you're Latino or Middle Eastern or LGBTQ or maybe both–or all three–it's a really defining time for our country. We have to stand for our values. An assault on any one of us is an assault on all of us," said the 29-year-old challenging anti-LGBT Republican Rep. Duncan Hunter in California's 50th congressional district, covering northeastern San Diego County.
"We've seen how Donald Trump has really enabled the worst of the worst to come out of people. And right now it's really about bringing people back together again," Campa-Najjar told the Los Angeles Blade last July, noting that he has an LGBTQ stepsister and his stepfather, a Vietnam veteran, is a Trump supporter.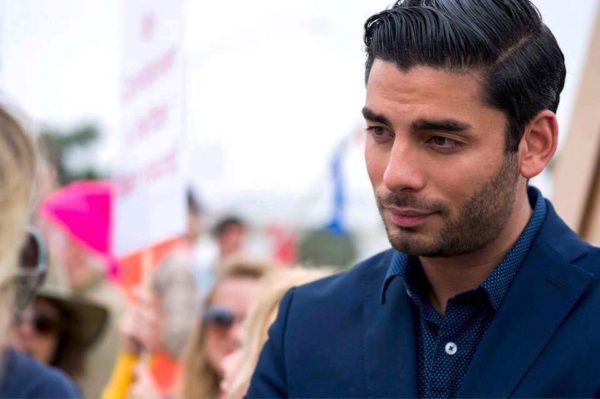 Though the 50th CD is on the list of GOP seats Democrats are hoping to flip to win back the House, this race is a steep climb. Though Hunter was the target of an FBI investigation before the June primary, a San Diego Union-Tribune poll showed Hunter with 43% of the vote to Campa-Najjar's 10%.
Then the U.S. Attorney's Office in San Diego released a 47-page indictment charging the Hunters with 60 criminal counts, including illegally using $250,000 in campaign funds for personal expenses such as flying their pet rabbit across the country and purchasing clothing itemized as "golf balls for a wounded warriors" nonprofit, as well as conspiracy, wire fraud and falsifying records. Hunter blamed the Democrats for the "witch-hunt" and threw his campaign manager wife under the bus: "Whatever she did, that'll be looked at, too, I'm sure, but I didn't do it."
Unlike Trump, Hunter doesn't wear corruption and irresponsibility well. A Monmouth University Poll subsequently revealed that Hunter was still leading with 49% but Campa-Najjar had jumped to 41%, with 10% undecided. 
Hunter could lose his legacy seat, handed down from his anti-LGBT father, Duncan Hunter Sr., who won reelection from 1981 to 2009 largely because of his position on the powerful House Armed Services Committee. Hunter Jr. has used his seat on that committee to collect campaign money and posit anti-LGBT legislation like the proposed ban on transgender military service, advocated by the Family Research Council.
House Speaker Paul Ryan temporarily removed Hunter from three House committees after the indictment. But he still uses his committee connections to wield political power. On Oct. 15, Hunter released a letter labeled "Security Alert" from retired brigadier general Terry Paul and two retired major generals, Randall West and T.L. Corwin—all three lobbyists with business before the House Armed Services Committee. They allege Campa-Najjar is a "national security risk" who would use "secret information on U.S. military operations" to protect disengaged family in the Middle East.
"Mr. Hunter's ongoing attacks on me, his wife, and the Justice Department aren't just political; they're pathological," Campa-Najjar said in a statement. VoteVets encouraged 148,000 Twitter followers to complain to the Marine Corps.
But Hunter went even lower. "Ammar Campa-Najjar is working to infiltrate Congress," says the narrator of Hunter's ad on YouTube. "He's used three different names to hide his family's ties to terrorism."
That outraged the conservative San Diego Union-Tribune: "We endorse Campa-Najjar for Congress. He is far superior to the troubled incumbent. This fact is underlined by the despicable ad that Hunter has begun to air in recent days suggesting that his 'Palestinian Mexican millennial' opponent was linked to terrorist groups and was 'working to infiltrate Congress.'"
The Union-Tribune disputed the allegation that Campa-Najjar—who was raised by his single Catholic Mexican mother after his Palestinian father left when he was a boy—is a risk to national security because his grandfather, who was killed by Israeli commandos 16 years before Campa-Najjar was born and whom he has strongly disavowed, was a terrorist who helped plan the 1972 attack on Israeli athletes at the Munich Olympics.
"It's also well-known that Campa-Najjar, a Christian, has had literally nothing to do with his grandfather. As Campa-Najjar notes, when he worked at the White House, he was 'given a security clearance by the Secret Service after a thorough background check.' With this smear, Hunter continues to demolish his own reputation," said the Union-Tribune editorial.
An Oct. 15 Washington Post editorial also noted that the "ad's claims have been thoroughly discredited, earning a four Pinocchios rating from The Post's Fact Checker, which concludes the Hunter campaign ignored or distorted basic biographical facts about Mr. Campa-Najjar."
The Post pointed out that Campa-Najjar's job in the Obama White House "reviewing letters sent to the president" and his public affairs position at the US Department of Labor "required him to pass FBI background checks (something the Fact Checker noted Mr. Hunter would be unable to do because of his indictment)…. The only danger posed by Mr. Campa-Najjar is to Mr. Hunter's reelection chances."
Nonetheless, Hunter doubled down, enlisting his father after an Oct. 4 Los Angeles Times/University of California-Berkeley poll showed Hunter with only a 2% lead, well within the margin of error. "Mr. Najjar is a security risk," Duncan Hunter Sr. said at an Oct. 16 press conference. "As an American congressman, he would have the right to know about American troop movements in the Middle East."
Campa-Najjar didn't wait for a call from reporters—he went to the news conference and charged the former congressmember with "race-baiting" and promoting "disinformation."
"This is an act of desperation," Campa-Najjar said. "Daddy had to come out and save him…. I'm my own man and the people of my district respect people who fight for themselves."
It's a flash of anger from a contemporary Christian gladiator. Campa-Najjar speaks with such authentic empathy and thought about the biblical principles of love, as well as the distortions caused by "toxic masculinity," he sounds like an updated version of Thomas a Kempis' "Imitation of Christ." In fact, the real "nightmare" Campa-Najjar may pose to Trump and anti-LGBT religious right hero Mike Pence is his grasp of humanity and real morality. 
"You have to extend love to those who you may not maybe share views with. That's how we have to deal with Trump," Campa-Najjar tells the Los Angeles Blade. "Even that slogan that 'love trumps faith.' I think that is something that is rooted in our humanity but also can be found in our Christian teachings."
Agape, for instance, is "unconditional love. That no matter what you do, what you believe in, how different you may look or feel or love or live—that is irrelevant to the fact that you have to show people love," he says.
"The opposite of love is condemnation and then putting that condemnation into action by persecuting others is very far away from what God died for, in my view," Campa-Najjar says.
"In the Bible, there's only one time where Jesus was angry, like outright angry, uncharacteristically outraged and it was the event that led to his crucifixion. It was when he went to the temple and there were the money changers, the tax collectors, and those who were trying to basically get money out of everybody to give them something to leave at the alter for God," he says. "And literally homeless people and widows and people with no money—the least of these—were giving pennies, whatever they had to scrape together, to get some commodity to offer to the alter to God—a pigeon," a valueless "rodent with wings."
Campa-Najjar continues, as if recalling a memory: "And Jesus was so angry that he turned over the tables and the money and he said to them, to the religious elites: 'you're white washed and beautiful on the outside but you're dead inside.' And he was so outraged that it led to his crucifixion" since Pontius Pilot saw this act as meaning that "Jesus was no longer containable," that he was a rebel who posed a threat to the elites.
"I see that moment as today's tax plan where it's basically taking away from those who have almost nothing just to give more to those who are at the very top," he says. "The income inequality that turns into gender and racial and generational inequality—that's the kind of thing that morally outraged Jesus so much that it led to his crucifixion. And I think right now we have an administration that is doing the same thing— but in the 21st century, in the form of giving tax breaks to the wealthy at the expense of those who are really, really struggling," the lower and middle class.
"That's the kind of outrage that I think even Jesus would express," Campa-Najjar says. "And it's OK and healthy and I think within our bounds as Christians to speak truth to power when there is gender, generational or income inequality, when the least of these are either religious minorities, or any minority, be it women or orientation, we have an obligation to speak out and defend them. On that grounds, we do have, as Christians, an obligation to speak up against the moral bankruptcy of all of this today."
Besides, Campa-Najjar says, " I made a promise to my mom that her future granddaughter, her life would be fairer, her opportunities would be more equal and her rights would be more protected. And I can't keep that promise with the way the world is going today. So I'm desperately looking forward to getting involved and making sure that we hold people accountable in Washington."
For more, visit campacampaign.com
Newsom ushers in state's full reopening at Universal Studios Hollywood
California was one of the only states to achieve a week-over-week increase rate of vaccinations, most recently with a 22% increase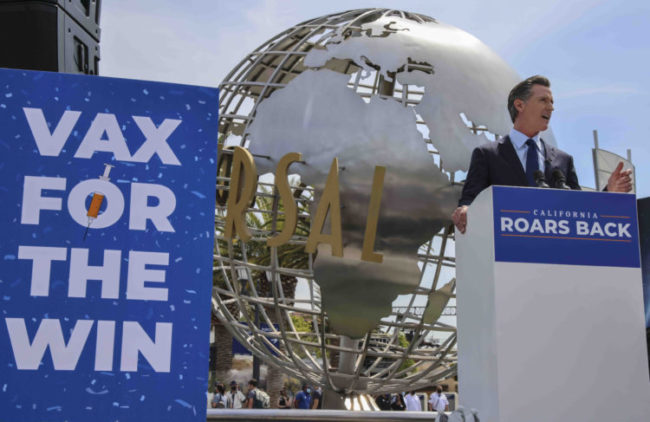 STUDIO CITY – As California moved to fully reopen the economy Tuesday, California Governor Gavin Newsom welcomed the milestone at Universal Studios Hollywood, where he highlighted the attractions Californians can look forward to revisiting this summer.
Starting today, June 15, the restrictions that have been in place over the past year will be eliminated, including physical distancing, capacity limits, county tier systems and masks in almost all settings for vaccinated Californians. The Golden State was one of the only states in the country to achieve a week-over-week increase in the rate of vaccinations, most recently with a 22 percent increase in vaccinations.
"Today, we celebrate the incredible strength and resilience of Californians – from our heroic health care workers to essential workers across the board to everyday Californians from all walks of life – who have supported each other through hardship and heartache over the past year, making sacrifices to save countless lives and enable us to turn the page on this pandemic," said Newsom. "As we look ahead to better days, we will continue to look out for one another, redoubling our support to those hit hardest by the pandemic and making unprecedented investments to address California's most persistent challenges, so that the entire state comes roaring back together."
Newsom also selected 10 lucky Californians to receive $1.5 million each – for a total of $15 million – as part of the final cash prize drawing in the state's Vax for the Win program. 30 prior winners won a total of $1,500,000.
Tuesday's selection of 10 $1.5 million winners caps off the cash prize giveaways as part of the $116.5 million Vax for the Win program – the largest vaccine incentive program in the nation. The program previously selected 30 winners to receive $50,000 each, for a total of $1,500,000. In addition, the program is providing $100 million in $50 prepaid or grocery cards for newly vaccinated people, while supplies last. Governor Newsom also highlighted the upcoming California Dream Vacations, a new Vax for the Win incentive in which vaccinated Californians have the chance to win one of six in-state vacation packages in a drawing on July 1.
In a press release, the Governor's office touted his administration's accomplishments that had been spread out over the duration of the pandemic in the past 15 months.
The Los Angeles County Department of Public Health noted that at the peak of the pandemic the County was losing 277 residents a day. Hospitals were under enormous strain, with more than 8,000 people hospitalized with COVID-19 and there were more than 15,000 new cases diagnosed each day.
L.A. County is in a better place than any other metro area of similar size in the entire nation. Each day, on average, only 1.5 cases per 100,000 people are diagnosed in L.A. County, compared with 2.8 cases in the same population in the New York City metro area, 2.9 cases in Chicago, 3.5 cases in Atlanta, 5.3 cases in Houston, and 9.1 cases in Miami. Only 0.4% of COVID-19 tests in L.A. County are positive, compared with 0.8% in New York, 1.3% in Chicago, 1.7% in Atlanta, 3.3% in Houston, and 3.7% in Miami.
Over the past six months, the tremendous effort to get the vaccine into the arms of residents has gotten the County to a place where as of June 11, more than 5,490,637 (66%) of eligible L.A. County residents have received one dose of the vaccine and 4,668,783 (56%) are fully vaccinated.
"After 16 months of enormous upheaval and loss, we can now move forward with a genuine sense of hope. We can and should feel joy while recognizing and honoring the immense collective effort that brought us to the point where we can fully reopen. We remain committed to protecting your health and to closing gaps in health outcomes associated with COVID-19.,"said Barbara Ferrer, Director of Public Health.
"Case counts and transmission are low because of our shared efforts to implement a layered approach to preventing transmission. As we reopen, we are mindful that for those not yet vaccinated, protection is highly dependent on our continued actions to take care of each other. Sensible protections for our essential workforce will be instrumental in keeping transmission of COVID-19 in check," she added.
Unvaccinated people need to remain very careful and wear masks when they are around people outside their household, and if in close contact with others, including at worksites, they should consider upgrading their masks to a respirator, such as an N95, or a KN95. These masks do a much better job protecting the wearer from other people's germs, a spokesperson for Public Health said.
Public Health continues to urge unvaccinated people to get vaccinated. Through Thursday, June 17 at County-run vaccination sites, participating LA city and mobile sites, and St. John's Well Child and Family Center sites, everyone 18 and older coming to get their first vaccine or who brings a first-time vaccine recipient with them to their second dose appointment, will have an opportunity to win a pair of season tickets to the 2021-2022 home season of the Clippers, the Rams, or the Chargers. Official rules and participating site locations are posted online on the Los Angeles County Vaccination Sweepstakes page. Winners will be contacted by phone and/or email.
To find a vaccination site near you, to make an appointment at vaccination sites, and much more, visit: www.VaccinateLACounty.com (English) and www.VacunateLosAngeles.com (Spanish). If you don't have internet access, can't use a computer, or you're over 65, you can call 1-833-540-0473 for help finding an appointment, connecting to free transportation to and from a vaccination site, or scheduling a home-visit if you are homebound. Vaccinations are always free and open to eligible residents and workers regardless of immigration status.
Newsom signs orders to roll back coronavirus restrictions next Tuesday
The Governor's Office established a timeline to continue winding down the various provisions of the 58 COVID-related executive orders.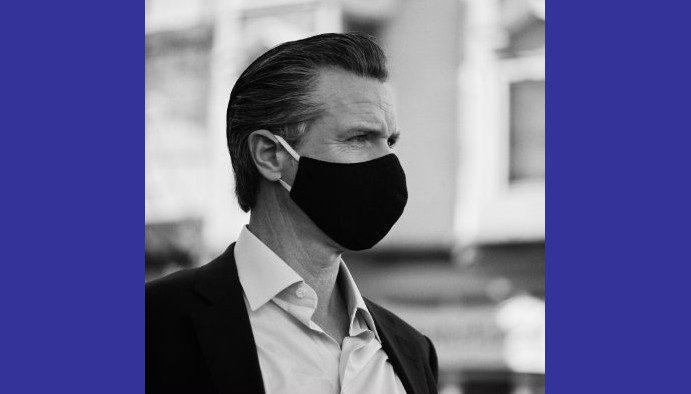 SACRAMENTO – Effective June 15, restrictions such as physical distancing, capacity limits and the county tier system will end as Governor Gavin Newsom signed a series of executive orders Friday marking a return to normalcy after nearly 15 months of the ongoing battle to protect the state's residents from the ravages of the coronavirus pandemic. Additionally, those Californians who are fully vaccinated won't be required to wear a mask — including indoors.
Newsom's actions also include terminating the Stay-at-Home Order that was implemented early in the pandemic to protect Californians and retiring the Blueprint for a Safer Economy.
"California is turning the page on this pandemic, thanks to swift action by the state and the work of Californians who followed public health guidelines and got vaccinated to protect themselves and their communities," said Newsom. "With nearly 40 million vaccines administered and among the lowest case rates in the nation, we are lifting the orders that impact Californians on a day-to-day basis while remaining vigilant to protect public health and safety as the pandemic persists."
The Governor's Office today established a timeline and process to continue winding down the various provisions of the 58 COVID-related executive orders, which suspended statutes and regulations to help the state and businesses continue operations during the pandemic.
To ensure that impacted individuals and entities have time to prepare for the changes, the provisions will sunset in phases, beginning later this month, in July and in September. For example, the suspension of certain licensing requirements for manufacturers to produce hand sanitizer will end on June 30, as shortages are no longer a concern. By the end of September, nearly 90 percent of the executive actions taken since March 2020 will have been lifted.
The California Department of Public Health on Friday released a new state public health officer order that goes into effect on June 15.
Dr. Tomás Aragón, California's public health officer, issued a new order that, among other things, puts in place new requirements for mask wearing that take effect Tuesday. The new rules say fully vaccinated people don't have to wear a mask in most places, either indoors our outdoors. But the state is still requiring people who have not been vaccinated to wear a mask in public places.
"We've met our metrics, we feel prepared," Dr. Mark Ghaly, California's Health and Human Services Agency secretary, told reporters on Friday. "Things in California, from a COVID transmission perspective, are going reasonably well."
These actions supports the full and safe reopening of the state, while maintaining focused public health requirements that address the risk posed by variants as some regions across the nation and world continue to experience high levels of transmission, Ghaly noted.
One City One Pride, LGBTQ Arts Festival Continues through June 30
All festival events are being presented on an online virtual platform to respond to the City's efforts to prioritize health & public safety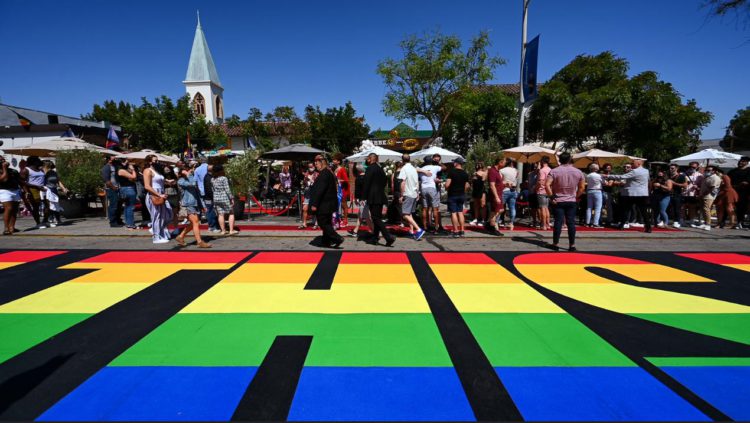 WEST HOLLYWOOD – The 2021 theme for One City One Pride is 'For the Record LGBTQ Stories' of the past that have often been hidden or undocumented. One must read between the lines to find stories hidden behind "beard" marriages, coded language, and erased or destroyed evidence. This year, One City One Pride looks at some of these previously hidden stories.
Due to the coronavirus crisis, all festival events are being presented on an online virtual platform to respond to the City of West Hollywood's efforts to prioritize health and public safety. A select few programs can also be experienced as self-guided solo walking tours or outdoor exhibitions.
More detailed information about the following City of West Hollywood One City One Pride LGBTQ Arts Festival events is available at www.weho.org/pride.
Forthcoming events of the 40-day festival include:
Pride Poets Poetry Hotline presented by West Hollywood City Poet Laureate Brian Sonia-Wallace & the Pride Poets from 10 a.m. to 10 p.m., Friday, June 11, 2021 to Sunday, June 13, 2021. Free. Call in to get a custom poem for you or a loved one based on the topic of your choice, written by one of the team of LGBTQ+ Pride Poets standing by at the remote Poetry Hotline from June 11-13, marathon-style from 10 a.m. to 10 a.m. Poems will be written on-the-spot and callers can choose to have copies of the poems emailed or mailed to them. Poetry hotline: call (202) 998-3510 to speak to a poet.
LGBTQ History in Comics — A virtual panel with readings from creators presented by Prism Comics. Launches Tuesday, June 15, 2021, at 6 p.m. Free. View the panel at: http://www.youtube.com/wehoarts and www.prismcomics.org. Join Prism Comics, moderator Justin Hall (No Straight Lines; Associate Professor of Comics, California College of The Arts) and a diverse, talented group of creators as they explore our queer past through comics. The panel and readings will remain online for viewing after the premiere date. More information is available at www.prismcomics.org.
Secret Lives, stories, music, and original writings by LGBTQ seniors watch party presented by NewStages, a program of Oasis Theater Company at 7 p.m. on the first four Tuesdays in June. Free. RSVP by calling (323) 860-5830 or by email at

[email protected]

. Secret Lives will explore the stories of remarkable seniors as well as many historical figures who had to keep secrets to maintain their careers, their families, and their place in society. Archived events available at www.weho.org/pride.
Additionally, these programs are available to view through June 30, 2021:
Dear Harvey: Stories of Harvey Milk byPatricia Loughrey. Extensively researched and beautifully constructed, this documentary-style ensemble play recounts the life and lasting impact of groundbreaking LGBTQ activist and politician Harvey Milk, as told by the people who knew him best … the real-world figures whose lives were forever altered by Milk's too-short career. This performance will be available to watch for the duration of One City One Pride through June 30, 2021 at https://www.youtube.com/watch?v=ShX27kXqwBg and there is a special welcome from Stuart Milk, the nephew of Harvey Milk.
John Elgin Woolf: Master of the Hollywood Regency (Trail and Short Film) presented by Friends of Residential Treasures: LA. Free. Experience online or as a self-guided walking tour. Take this self-guided architectural trail curated by filmmaker and journalist Matt Tyrnauer, or watch a short film exploring the interior of the Seiter House — an important early work that John Elgin Woolf designed for himself and his same-sex partner.
Love Note presented by Rogue Artists Ensemble. Free. No RSVP Needed. Experience online or as a self-guided experience at Plummer Park, located at 7377 Santa Monica Boulevard. Rogue Artists Ensemble's Love Note is a free, interactive, solo audio expedition of your heart, taking place in West Hollywood's Plummer Park, where audience members can activate sonic narrative experiences at eight unique stops throughout the park. Using only a cell phone and headphones, participants will discover and listen to stories about romance, compassion, and connection, leading to a secret phone line, where participants are invited to share their own love story that will become part of the project's archive. The community-contributed stories recorded during the run will be then woven back into the experience to create an ever-evolving tapestry of voices calling out for love and belonging. This experience is free and open to the public during park operating hours. The experience contains some mature themes and is not recommended for children. A travel map is available for download at the Rogue Artists Ensemble website for audience members to use for their story expedition in the park. Can't make it to Plummer Park? Visit the Rogue Artists Ensemble website at www.rogueartists.org/lovenote to create your own experience from the comfort of your home.
Meringue, a public art exhibition. Free. Outdoor exhibition on traffic median at Santa Monica Boulevard and N. Doheny Drive. Meringue is a temporary public art exhibition by LGBTQ artist Kim Kiduck. The translucency of Meringue lets sunlight in to glow naturally during the daytime, and at night transforms Meringue into a mixing chamber of various light combinations. The exhibition will be lit up in rainbow colors for the duration of the City's One City One Pride LGBTQ Arts Festival.
The City of West Hollywood's Human Rights Speakers Series presents: Breaking Fast. Free.
The City of West Hollywood's Human Rights Speaker Series and One City One Pride LBGTQ Arts Festival present Breaking Fast: Exploring the Intersection of Faith and Sexual Identity, an open panel discussion of the feature film, Breaking Fast, and its themes related to navigating the difficult conversations and real-life impacts of faith, sexual identity, and community. Archived event video available to view at https://www.youtube.com/watch?v=NmSvpTBPzkI.
Walking Amongst the Rubble: Undocuqueer Pride Queer Poetry Reading Series presented by Influx Collectiv. Free. More information and the online podcast is available at https://www.influxcollectiv.org/podcast.
Pride Publics: Words and Actions presented by ONE Archives Foundation. Free. ONE Archives Foundation presents "Pride Publics: Words and Actions," a multi-site outdoor exhibition that examines the intersection between pride and publicness and examines themes central to queer public life while highlighting trailblazers and their visions. With free and accessible outdoor installations plus a digital guide, this exhibition aims to give visibility to LGBTQ life in the public through the lens of history, community, and activism. More information is available at https://www.onearchives.org/pridepublics. This exhibition is organized by ONE Archives Foundation.