Synagogue massacre sparks outpouring of grief in Pittsburgh
Members of Steel City LGBT community helped organize vigils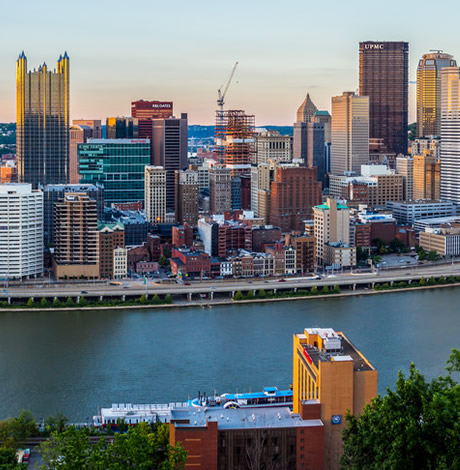 The massacre at the Tree of Life Synagogue in Pittsburgh on Saturday has sparked an outpouring of grief from the city's LGBT community.
Sue Kerr, a local activist who edits Pittsburgh Lesbian Correspondents, an LGBT blog, told the Washington Blade on Sunday the "intersections of Pittsburgh's Jewish and LGBTQ communities are many."
Kerr said LGBT youth were among those who led vigils that took place across Pittsburgh on Saturday. Kerr also told the Blade many local performers devoted "their weekend benefits to the fund for the survivors, and many of our LGBTQ neighbors affiliated with the congregations."
"The wounds of this weekend tore through all of us, reminding us of our shared vulnerabilities and resiliency as we waited to learn the names of those lost to the gun violence and the rhetoric of hatred," said Kerr.
A gunman killed at least 11 people and wounded six others, including four police officers, when he opened fire inside the synagogue in Pittsburgh's Squirrel Hill neighborhood. The massacre is one of the deadliest attacks on the Jewish community in U.S. history.
Federal authorities have charged the gunman with hate crimes, weapons and other charges.
Evan Wolfson, founder of Freedom to Marry, on Saturday posted onto his Facebook page a picture of him with his parents at his bar mitzvah that took place at the synagogue.
"Horrified to see what's unfolding at the Tree of Life synagogue in Squirrel Hill, Pittsburgh where I was bar mitzvah'ed," wrote Wolfson. "We will learn more, but how many more must die (!) before we get our country back on track? We need fewer guns in America, and must vote in elected officials who will turn our country around."
D.C. LGBT synagogue mourns massacre victims
Vigils and other tributes to the victims of the massacre have taken place in D.C. and around the world.
D.C. Mayor Muriel Bowser on Sunday afternoon attended a service at Ohev Sholom Synagogue in Northwest Washington. Hundreds of people attended a vigil in Dupont Circle a few hours later.
San Juan Mayor Carmen Yulín Cruz has ordered flags in the Puerto Rican capital to remain at half staff for 11 days in honor of the massacre's victims.
Las banderas de SJ estarán a media asta desde mañana por 11 días en tributo a los fallecidos en una sinagoga en Pittsburgh hoy. @ElNuevoDia

— Carmen Yulín Cruz (@CarmenYulinCruz) October 28, 2018
The lights of Paris' Eiffel Tower were turned off on Sunday night to honor the victims. The American and Israeli flags were projected onto the side of Tel Aviv City Hall after the massacre.
"Our community is shocked and heartbroken after the brutal attack in the Pittsburgh synagogue," said Jerusalem Open House for Pride and Tolerance, an LGBTI advocacy group in Jerusalem, in a statement it posted to its Facebook page. "As a diverse community of different beliefs, religions and identities — we are well aware of the danger that lurks in all forms of hatred and violence. This anti-Semitic shooting is deeply alarming and it must remind us how intolerance and hate can take their toll on the lives of innocent human beings. Murdering people in their house of worship is a despicable and immoral hate crime."
"We maintain strong bonds and relationships with the Jewish communities in the US, which have supported the LGBTQ community in Israel throughout the years and strongly promote our struggle for equality," added the organization. "Our hearts and prayers are with the families of the victims, the Jewish community in Pittsburgh and all of our friends overseas."
Congregation Bet Mishpachah, an LGBT synagogue in Northwest D.C., echoed Jerusalem Open House for Pride and Tolerance.
"With all people of good conscience, we condemn this hate-filled act of violence and murder," said Congregation Bet Mishpachah in a statement. "We also condemn the angry, demonizing and divisive rhetoric that directly encourages hate and hate crimes like this. We call on secular and religious leaders to do everything possible to mend and unify our broken society. May they change their sword-like words into egalitarian tools that affirm the sanctity of all life and the inherent dignity and rights of all human beings, created in the Divine image."
Pittsburgh activist: Massacre reminder of Pulse nightclub shooting
Saturday's massacre is the latest in a series of mass shootings that have taken place in the U.S. in recent years.
A gunman killed 49 people inside Pulse, a gay nightclub in Orlando, Fla., on June 12, 2016.
A gunman killed 17 people at Marjory Stoneman Douglas High School in Parkland, Fla., on Feb. 14, 2018. The Pulse nightclub massacre had been the deadliest mass shooting in modern U.S. history until a gunman on Oct. 1, 2017, killed 58 people and injured more than 500 others when he opened fire during a country music festival in Las Vegas.
These massacres and other mass shootings have prompted the Human Rights Campaign, Equality Florida and other LGBT advocacy groups to renew their calls for gun control in the U.S.
"The devastation of this violence certainly brings to mind the Pulse nightclub shooting in 2016 as well as other ongoing fatal violence relentlessly targeting our community such as the murders of our transgender siblings," Kerr told the Blade. "What I hear is that LGBTQ folks are grieving and offering support, but especially being careful to take our cues from the Jewish community about acts of resistance."
"We are taking care to connect with and offer support to our queer Jewish community," added Kerr.
Gay Days 2023 will go on despite DeSantis & anti-LGBTQ+ animus
"We continue to be that blue speck in a sea of red, but ultimately laws are laws, and that is the interesting situation we are in"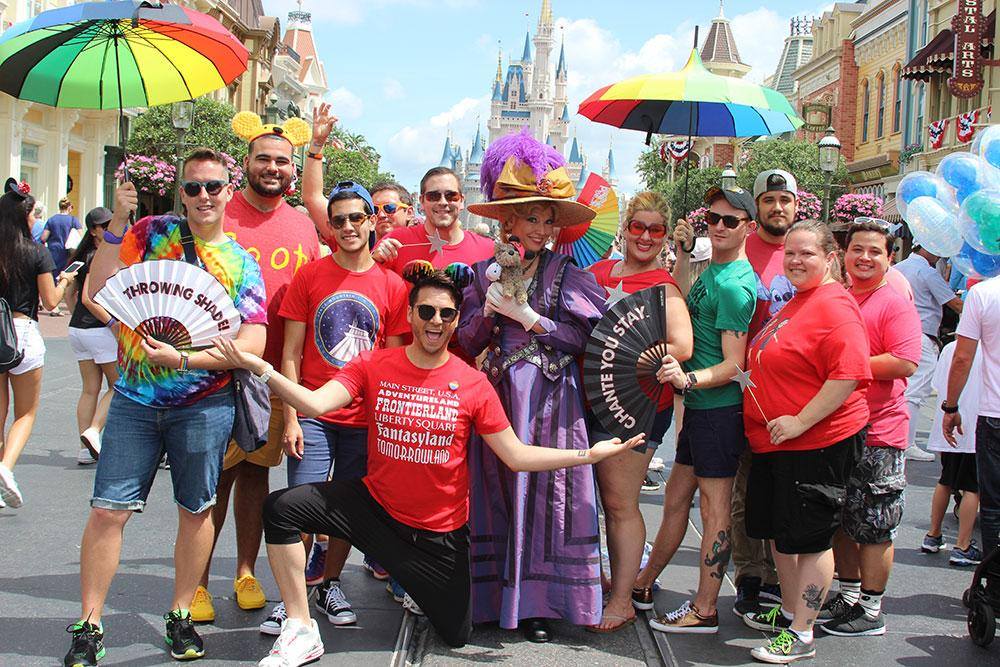 ORLANDO – Equality Florida has issued a travel advisory to LGBTQ+ people that traveling to the state isn't safe given the plethora of anti-LGBTQ+ laws. On May 23, 2023, the Human Rights Campaign joined with Equality Florida urging LGBTQ+ people to avoid travel to Florida.
Citing six anti-LGBTQ bills passed and signed by Governor DeSantis, the two groups noted that while not a blanket recommendation against travel nor a call for boycott, the travel advisory outlines the devastating impacts of laws that are hostile to the LGBTQ community.
As Pride month gets underway Thursday, an annual event that is celebrating its 32nd anniversary this year and draws tens of thousands of LGBTQ+ people to Walt Disney World and the Disney resort areas near Orlando, is slated to commence over the next four day period.
Wearing red shirts to identify themselves, participants in the unofficial Disney Gay Days celebration gather for parties, meet-ups, and enjoying a Disney holiday. In an interview with the Associated Press, Joseph Clark, CEO of Gay Days Inc., said that he is hoping that this year can see upwards of 150,000 LGBTQ+ people descending on Central Florida to mark the start of Pride season.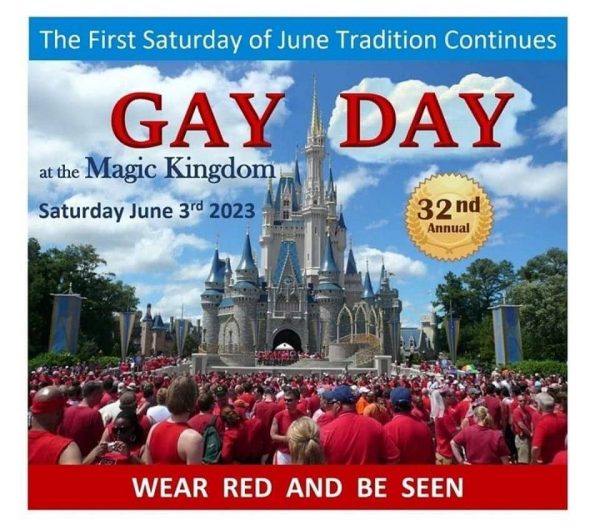 In addition to Disney, the LGBTQ+ folks will also be visiting the neighboring amusement parks of Universal Studios and SeaWorld.
Pride celebrations this year in Florida have taken on a different tone, St. Cloud organizers of the 'PRIDE in St. Cloud' scheduled for June 10 cancelled the event joining a growing list of Pride events being cancelled as a "climate of fear" has overtaken the state in the wake of Gov. Ron DeSantis' extreme new anti-LGBTQ+ laws.
The Pride Alliance of the Treasure Coast notified the greater Treasure Coast community that the Pride parade was cancelled and that Pridefest will only be accessible to residents 21-years-old or older.
The Wilton Manors City Commission as well as the city's mayor voted to amending the permit for Stonewall Pride Inc. to force compliance of a new state law that expands the definition of "live adult entertainment" to include drag entertainment.
Brandon Wolf, the Press Secretary for the largest state-wide LGBTQ+ equality and human rights advocacy group Equality Florida, in a text with the Blade noted: "These are the intended chilling effects of DeSantis' slate of hate legislation. Just as the Don't Say LGBTQ law didn't direct school districts to rip down rainbow stickers, this bill does not ban drag or pride. But it uses vague language and threats to induce self-censorship."
"We continue to be that blue speck in a sea of red, but ultimately laws are laws, and that is the interesting situation we are in," Joseph Clark, the CEO of Gay Days, told Deadline, adding that many folks have reached out to ask whether it's safe to visit Florida.
In a Facebook post earlier this week, GayDays® announce the cancellation and "reimagining" of Taste of GayDays® as "due to challenges caused by the current political climate in Florida which recently caused concerns for a large group of our restaurant partners."
"UPDATE: We're deeply sorry to announce the cancellation and "reimagining" of Taste of GayDays® due to challenges caused by the current political climate in Florida which recently caused concerns for a large group of our restaurant partners. Because of these circumstances, and though we adamantly tried to recruit additional vendors, it became clear that we would be unable to provide the exceptional experience that our guests have come to expect at the Taste of GayDays® Event.
But FEAR NOT! We've planned something special for you all. Join us for the FREE GayDays Orlando 2023 "Taste of GayDays® Entertainment Preview Show" at 6pm on Thursday, June 1! This new event aims to give a preview of several other special events during GayDays® Orlando including performances by some of our Miss GayDays® Pageant competitors, introductions and meet & greets with Mr. GayDays® Leather Competitors and more. Please know – we are committed to delivering extraordinary experiences at GayDays® Orlando.
As we are days away from the start of GayDays Orlando 2023 this was not an announcement we had expected to have to make. We will not let this deter us! We are determined to work towards changing the mindset of people and ensure that future events uphold the high standards that are synonymous with GayDays®. It is because of you, that together, we'll make a difference," the group wrote.
GayDays® at Area Theme Parks | #RedShirtDays schedule linked here: (Link)