LA reacts to mass murder at the Tree of Life Synagogue
LGBT community vigil held at Temple Beth Am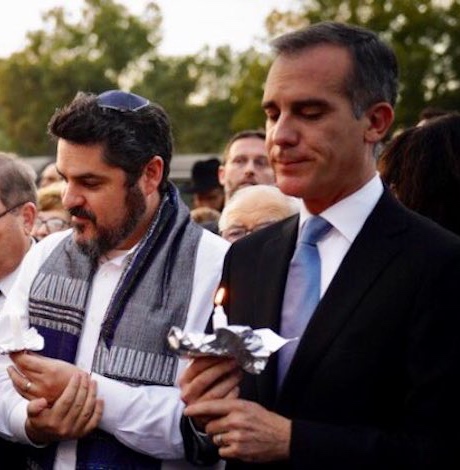 The Los Angeles Jewish community and allies mourned the 11 victims of a mass shooting in Pittsburgh – Saturday, Oct. 27, during three separate services on three floors at the Tree of Life Synagogue. Rose Mallinger, 97, was the eldest victim, though she was not a Holocaust survivor,  as many reported. However, Judah Samet, 80, who always sat in front of Mallinger, was a survivor—he was eight years old at Bergen-Belsen concentration camp in Germany. He arrived four minutes late to the synagogue, escaping certain death once again.
The suspected shooter, white supremacist Robert Bowers, 46, of Pittsburgh, was heard yelling "All Jews must die" before being shot and arrested. He was charged with 29 counts, including murder and several hate crime charges.  The Anti-Defamation League calls this "the deadliest anti-Semitic attack in U.S. history."
Hate crimes in Los Angeles went up 10.8%—the fourth consecutive rise that is part of a spike in hate crimes in the past few years, according to a study by the Center for the Study of Hate & Extremism at Cal State San Bernardino released last May. In Los Angeles, the CSUSB study reported 254 hate crimes 2017, with African- Americans, Jews and transgender individuals the most frequently targets. Recently, the FBI arrested three members of the SoCal-based white supremacist extremist group, Rise Above Movement, with the fourth, a wanted fugitive, surrendering Sunday night. 
The FBI arrested the RAM members for inciting riots at political rallies across California — as well the riots in Charlottesville, that killed one peaceful demonstrator. If convicted of all charges, each defendant faces a maximum sentence of 10 years in federal prison, according to the U.S. Attorney's Office.
Around the same time the RAM white supremacist was surrendering on Sunday night, hundreds of Jews and their supporters rallied at the Federal Building in Westwood to honor the dead in Pittsburgh. An emotional LA Mayor Eric Garcetti, who is of Jewish descent, was among the speakers.
"I am a Jew, and I'm an American," L.A. Mayor Eric Garcetti told hundreds of interfaith mourners during a candlelight vigil outside the Federal Building. "Stop the conspiracies. Stop the violence. Stop the hatred — not in this America."
"L.A. came together tonight to honor the lives lost at the Tree of Life Synagogue. Yesterday was a day that tested the very idea of who we are as Americans. But it was also a day that calls us to step forward, together, to declare that no one can make us afraid or tear us apart," Garcetti later declared on Twitter. "Tonight, as we join together in prayer for the Tree of Life victims, we're reminded of the words of the great Chief Rabbi of Israel, Rav Kook, who said 'we conquer senseless hatred with boundless love.' And that is who we are — as Angelenos, as a community, and as a country."
The night before, the night after the shootings,  LA's Temple Beth Am held a community service and discussion. More than 70 people gathered to discuss life lessons, hosted by JQ International, an important LGBTQ Jewish organization. In addition to talking about coming out issues, the group addressed their two different realities: joy and celebration on one side and on the other, fear and grieving.
After a moment of silence in honor of the Tree of Life victims, Moderator Rabbi Ilana Grinblat reminded the audience about the recent attacks on transgender rights.
Rabbi Lisa Edwards, Senior Rabbi of the LGBTQ+ synagogue Beth Chayim Chadashim, shared her experience of coming out more than 30 years ago. She emphasized the importance of LGBTQ+ synagogues as a safe space for queer Jews. Their founders urgently searched for places to worship, not giving up their Jewish identity. They believed that there was a place for queer Jews in religion and, not accepted by mainstream congregations, they built their own synagogues.
Bisexual Lia Mandelbaum and Yoni Kollin, who identifies as gay and non-binary, spoke about positive responses to their coming outs. Their families were very supportive and their congregations welcomed them with open arms. Mandelbaum was even invited to speak in her home synagogue on Pride Shabbat directly after the Orlando nightclub shooting in 2016. People were coming to her, asking her questions and even sharing their own struggles with her – for her a powerful sign of acceptance and equality.
Arya Marvazy, JQ International's managing director, talked about a totally different experience. He grew up in a traditional Jewish-Iranian community and thought it would be impossible ever coming out to his family. He didn't have any role models in his youth. Encounters with gay men were answered with harsh and hurtful comments by his family. When he finally decided to speak about his sexuality, encouraged by a friend who struggled with the same traditional background, he promised to come out loudly to everyone else. By doing so, he could serve as a role model.
For Nate Looney, a farmer in the fifth generation, this panel was the first time speaking about being trans* in the Jewish community. Nate converted in Reform Judaism but feels more connected to traditional observance. Transgendered people in Orthodox Judaism are facing several challenges in everyday life. Becoming married meant for Nate speaking to different rabbis about genitalia, figuring out which rules of traditional Judaism apply. Even though being trans* and observing on a higher level might be challenging, Nate doesn't stop asking his fellow congregants: "Why shouldn't I be here?"
Yoni Kollin concluded the panel discussion with a powerful and moving poem about pride—giving the audience courage to not stop fighting for the simple right to exist. There are spaces for LGBTQ+ people in every branch of Judaism. Queer Jews have to make themselves visible, loudly and proudly. Especially in these troubling times, we are facing right now.
Jan Wilkens is a visiting scholar in Jewish Studies and LGBT history from Berlin, Germany.
Los Angeles to host Summit of the Americas in June
The U.S. will host the Ninth Summit of the Americas in LA in June 2022 focused on "Building a Sustainable, Resilient, & Equitable Future"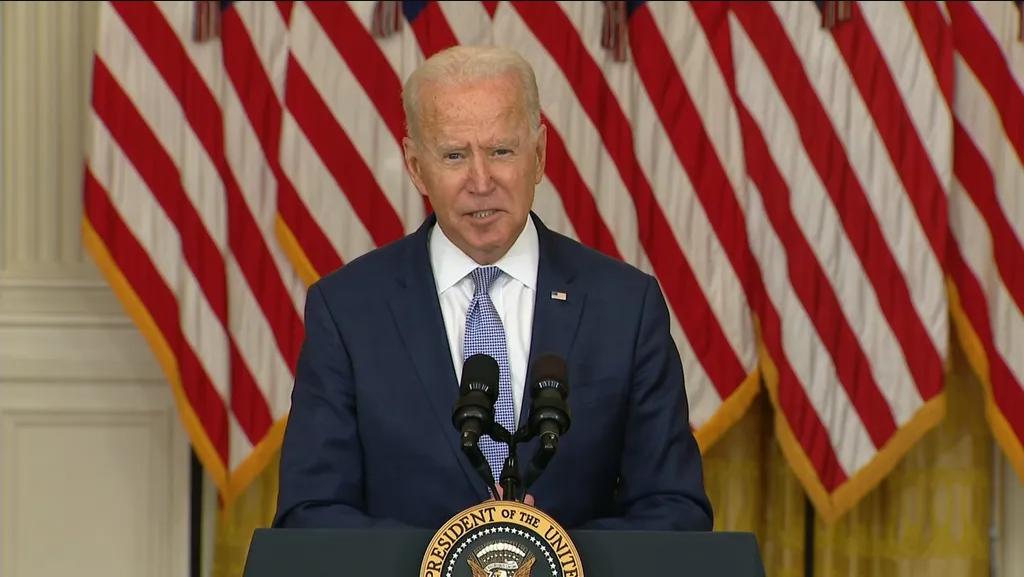 WASHINGTON – The White House announced Tuesday that Los Angeles has been chosen by the Biden administration to host this year's Summit of the Americas, the institutionalized gatherings of the heads of state and government of the Western Hemisphere.
The Summit of the Americas is where leaders discuss common policy issues, affirm shared values and commit to concerted actions at the national and regional level to address continuing and new challenges faced in the Americas.
The United States will host the Ninth Summit of the Americas in Los Angeles in June 2022 with a focus on "Building a Sustainable, Resilient, and Equitable Future" for the Western hemisphere.
"The vital national interests of the United States are inextricably bound to the fortunes of our closest neighbors in the Americas. To that end, the ability of our democracies to close the gap between what we promise and what we deliver depends in no small part on what we do, together, to make it better," President Biden said in his statement.
"The Summit of the Americas is the only hemisphere-wide convening of leaders from the countries of North, South, and Central America and the Caribbean. U.S. leadership in the Summit process underscores our deep and historical commitment to the people of the Western Hemisphere as well as our commitment to realizing the Build Back Better World (B3W) initiative," the statement said.
"Working with the city of Los Angeles, Mayor of Los Angeles Eric Garcetti, and Governor of California Gavin Newsom, the United States looks forward to convening leaders and stakeholders across the hemisphere to advance our shared commitment to economic prosperity, security, human rights, and dignity," the statement added.
U.S. officials hope will help mend diplomatic fences in the Western Hemisphere, officials familiar with the decision told the Los Angeles Times.
The administration is expected to cite the city's "deep and robust" ties throughout the hemisphere as one of the reasons it was selected, according to a White House official speaking on condition of anonymity to discuss the matter ahead of the formal announcement.
Marriage equality plaintiff Obergefell running for Ohio state legislature
Obergefell was the plaintiff seeking marriage rights that led the U.S. Supreme Court to rule in 2015 for same-sex marriage nationwide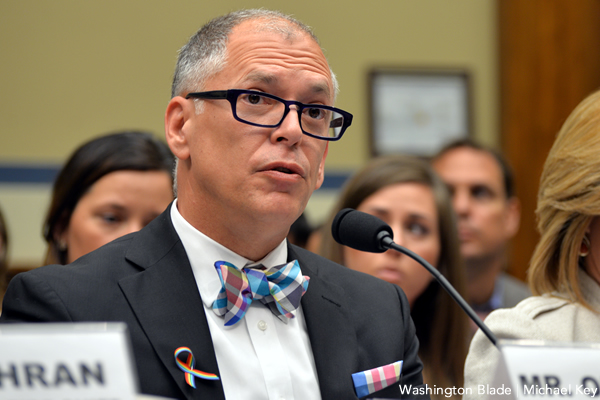 SANDUSKY, Oh. – Jim Obergefell, the lead plaintiff in the litigation that ensured same-sex couples have the right to marry nationwide, announced on Tuesday he'd pursue a new endeavor and run for a seat in the state legislature in his home state of Ohio.
"You deserve a representative who does the right thing, no matter what. You deserve a representative who fights to make things better for everyone," Obergefell said. "I've been part of a national civil rights case that made life better for millions of Americans. Simply put, I fight for what's right and just."
Obergefell, who claims residency in Sandusky, Ohio, is seeking a seat to represent 89th Ohio District, which comprises Erie and Ottawa Counties. A key portion of his announcement was devoted to vowing to protect the Great Lakes adjacent to Ohio.
"We need to invest in our Great Lake, protect our Great Lake, and make the nation envious that Ohio has smartly invested in one of the greatest freshwater assets in the world," Obergefell said.
Obergefell was the named plaintiff in the consolidated litigation of plaintiffs seeking marriage rights that led the U.S. Supreme Court to rule in 2015 for same-sex marriage nationwide. Obergefell was widower to John Arthur, who died of amyotrophic lateral sclerosis, and was seeking the right to be recognized as his spouse on his death certificate. The ruling in the consolidated cases ensured same-sex couples would enjoy the full benefits and responsibilities of marriage.
"We should all be able to participate fully in society and the economy, living in strong communities with great public schools, access to quality healthcare, and with well-paying jobs that allow us to stay in the community we love, with the family we care about," Obergefell said in a statement on his candidacy.
Arizona lawmakers and activists push back against anti-LGBTQ bills
Arizona is no stranger to anti-LGBTQ bills. In 2020 lawmakers sent an anti-LGBTQ education bill to Republican Gov. Ducey's desk- he vetoed it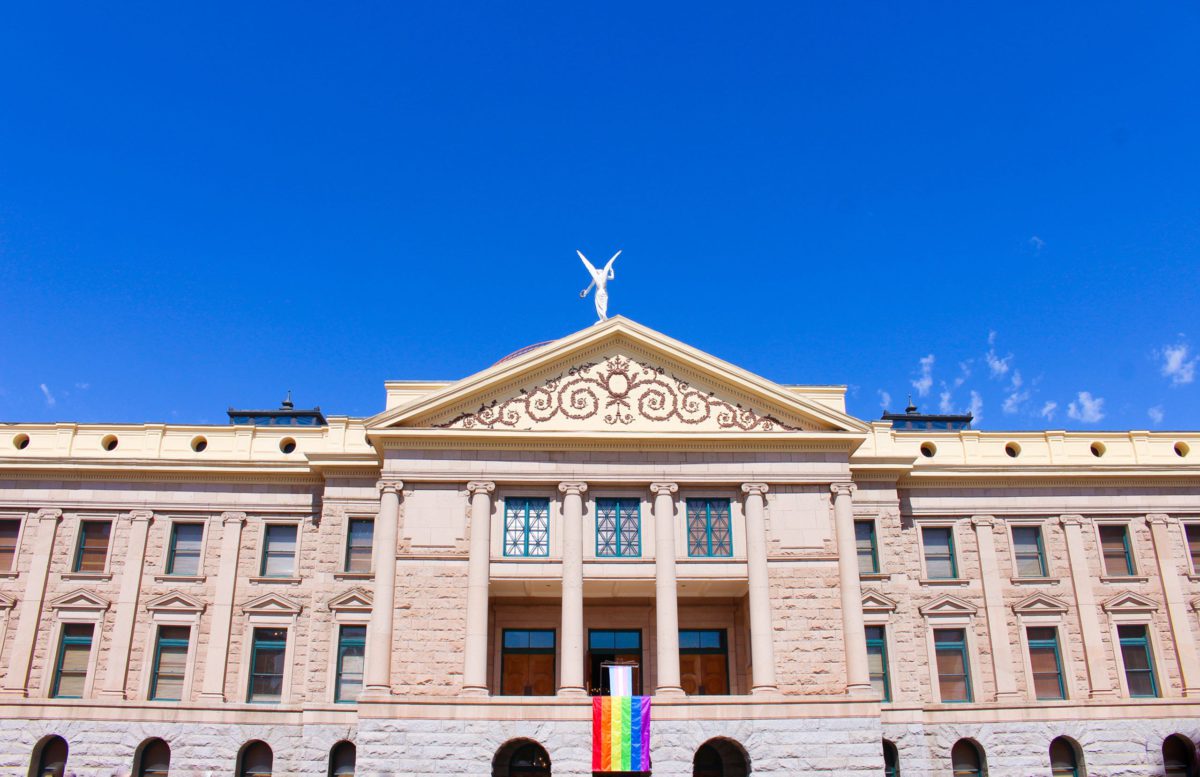 PHOENIX – Political leaders and activists in Arizona are sounding the alarm bells over nearly a dozen anti-LGBTQ bills introduced by Republican lawmakers in the state legislature.
The discriminatory bills – totaling nine to date, according to the Human Rights Campaign (HRC) – mirror much of the anti-LGBTQ bills introduced last year around the country, in what was a record year for legislation attacking the LGBTQ community, particularly trans people.
Three of the bills – Senate Bill 1130, which would ban gender-affirming care for minors, Senate Bill 1165, an anti-trans sports bill, and House Bill 2112, which could prohibit the teaching of racism and sex discrimination – are set for committee meetings this week.
Senate Bill 1130 was introduced by Arizona state Sen. Wendy Rogers, who, as the Blade reported last year, is an outspoken supporter of Donald Trump and a member of the far-right anti-government militia organization Oath Keepers.
Other bills would limit gender markers on official documentation to only "male" and "female," make educators only use incorrect pronouns for students if it differs from their birth certificate and force students to get written permission to join clubs involving gender identity or sexuality.
"This is an attack on human rights," said Arizona state Rep. César Chávez, chairman of the Arizona LGBTQ Legislative Caucus, at a press conference hosted by the HRC. "We're criminalizing individuals for being who they are. On top of that, we're criminalizing doctors and health care workers, individuals that are doing their job."
Sponsors of these bills say that they will benefit their communities and protect women and children. However, Chávez accused the Republican party of wanting to "attack our youth and those individuals who identify as LGBT+."
Lizette Trujillo, a parent of a trans child in Tucson, Arizona, detailed the toll that the proposed legislation takes on her son and her family.
"Legislators in our state are wielding their power to leverage the most vulnerable youth in our state to further their political careers," she said, adding: "This causes irreparable harm on the transgender community."
She also had an urgent message for members of her community: "Help us stop power-hungry legislators in this blatant attack," she said. "Help us stop our government from using parents like me and kids like mine as their political pawns. Transgender kids exist – protect them, believe them, support them and affirm them.
Trujillo, who is also a member of the HRC Foundation's Parents for Transgender Equality National Council, has become accustomed to the fight for her son's rights. In 2019, the HRC featured her for "leading the charge" for LGBTQ-inclusive education within the Tucson Unified School District.
Arizona is no stranger to anti-LGBTQ bills. Last year, state lawmakers sent an anti-LGBTQ education bill to Republican Gov. Doug Ducey's desk. But he ended up vetoing the bill, calling it "broad and overly vague."
Now, pro-LGBTQ lawmakers and activists in the state are readying to push back against such legislation.
According to Bridget Sharpe of HRC Arizona, the group plans to show up to the statehouse and testify against the anti-LGBTQ legislation. She said that is the best way to get results. They will make their first appearance Thursday, where Trujillo will be a speaker.
Chávez wants to have conversations with his colleagues across the aisle, noting that it has "become a rarity here in the Arizona State Legislature," but that they are "very meaningful."
"I will say that it's going to take political will from my Republican colleagues to be able to vote against these bills," he said.