Dr. Ruth Gates, famous lesbian coral reefs scientist, dies at 56
Former UCLA researcher known for her brilliance and laughter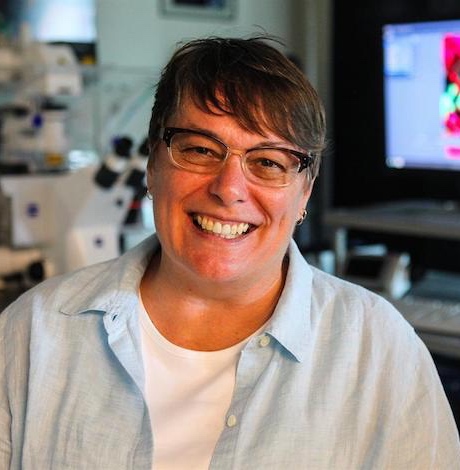 In the world of a 24-hour news cycle vying for attention over tragedy, mass shootings, or midterm politics, the quiet human moments often get lost. Such was the case when Dr. Ruth Gates, a brilliant marine scientist at the University of Hawai'i and coral reefs advocate, passed away from brain cancer in Hawai'i on Oct. 25 at age 56. Her wife Robin Burton-Gates was at her side.
Dr. Gates was renowned for her brilliance as a marine scientist and her charm and infectious bright personality. "Laughing even underwater; that's Ruth," Tracy Ainsworth, a close friend and coral scientist from James Cook University, told the Atlantic Magazine's Ed Yong. "She was so thrilled by the reef that she couldn't contain her joy."
Gates died five months after being diagnosed. "We constantly laughed, even through her treatments," her wife recalled.
A University of Hawai'i spokesperson told the Los Angles Blade that Gates' passion for sharing new scientific discoveries and coral reef conservation came through in her many public speaking events, in the Emmy award-winning film "Chasing Coral" that featured her research, and in communicating the urgency of climate change impacts on marine ecosystems.
"I have heard from hundreds of people, scientists and non-scientists who have expressed their admiration and appreciation for all that Ruth meant to them and to the world," Michael Bruno, UH Mānoa vice chancellor for research, told the Los Angeles Blade. "Ruth's vision and passion will be missed by all of us who were fortunate to have worked with her. Most of all, I will miss her generous spirit. Ruth was always generous with her time and her knowledge, and we were all made better as a result."
Gates' wife and colleagues emphasized that set-backs were barely a deterrence to the scientist, starting with her decision to be a marine biologist in elementary school after watching Jacques Cousteau documentaries.
"She was told she wasn't smart enough, and that she should go into athletics instead," Burton-Gates told The Atlantic. She did both.
Gates was the director of the Hawai'i Institute of Marine Biology (HIMB), a marine biology laboratory located on the state-owned Coconut Island in Kāne'ohe Bay—and she founded a karate school, the Coconut Island Dojo. A third-degree black belt, she would do knuckle and fingertip push-ups to the sound of breaking waves. And "when she hit the practice bag, it sounded like a gun going off," Burton-Gates told The Atlantic.
Born in England, she did her graduate studies and work in Jamaica in 1985, which coincided with the marine biologist community's discovery of the rapid death and bleaching of the coral reefs in the Caribbean.
"Gates showed that these bleaching events were more common in warmer waters—a crucial connection that decades of later work would confirm. It was a terribly important discovery," said Peter Edmunds from California State University, Northridge, a coral scientist and close Gates friend of 34 years.  
After receiving her PhD in Marine Sciences & Biology in 1990, Gates joined the faculty and research staff at the University of California, Los Angeles (UCLA). Thirteen years later, in 2003, she joined the University of Hawaii and started her own lab. It was there that her most significant discoveries in coral preservation and species regenerative efforts were made.
"Ruth was not only a shining star in coral research, but an indomitable spirit in every aspect of life," Gates' friend Judy Lemus, HIMB interim director, told the Los Angeles Blade. "Her enthusiasm was contagious, and she absolutely loved what she did. Her loss will be felt deeply within our own community and throughout the broader research community."
"Gates was a tireless innovator and advocate for coral reef conservation. Coral reefs around the world have experienced massive die off as a result of warming ocean temperatures, increasing acidity, pollution runoff from land and other threats. The focus of her most recent research efforts was creating 'super corals,' coral species occurring naturally in the ocean that could be trained to become more resilient to these harsh conditions," University of Hawai'i's Marcie Grabowski, an Outreach Specialist for UH School of Ocean and Earth Science and Technology told the Los Angeles Blade in an email.
Gates had her detractors but would also admit errors.
"She was always a disruptor," Oregon State University researcher and friend Virginia Weis told The Atlantic. She suspects that Gates faced backlash because she was a female scientist who didn't conform to traditional views of femininity. "The Aloha shirt-wearing guys were threatened by her and it didn't faze her. She wasn't quiet or silent."
"Gates was like a living embodiment of the worlds she studied—a reef in human form," The Atlantic's Yong wrote. "Reefs enrich the oceans by creating spaces in which thousands of diverse species can thrive. Gates nurtured a vast community of researchers by opening doors for them, and supporting their lives."
"Ruth was the first person I had a candid conversation with about what it meant to be a woman in science," said Beth Lenz, who was one of her students.
"She helped me grow into my scientific identity wholly," trans student Shayle Matsuda, added, "and pushed me to be my authentic self unapologetically." 
Illinois high school investigates 'anti-queer' bathroom survey
A group of students calling themselves the 'Anti-Queer Association' had circulated the so-called survey
ANNA, Il. – An unofficial student survey that made the rounds at the Anna-Jonesboro Community High School located in the Southern tip of Illinois last week has the local LGBTQ+ community angered and LGBTQ+ students alarmed.
A group of students calling themselves the 'Anti-Queer Association' had circulated the so-called survey that asked: "Yes, I want queers to go in the bathroom," or " No, I don't want queer kids to go to the bathroom with us normal people."
Rob Wright, the superintendent told NBC News affiliate WPSD 6 News that school administrators found out about the survey this past Wednesday.
"We began investigating. We're still investigating. At this point in time, I really can't give any information regarding any individuals or discipline measures," said Wright. "But, I can tell you that this type of harassment is taken very seriously and will not be tolerated. And once the investigation is complete, the appropriate discipline will take place where warranted."
The Rainbow Café LGBTQ Center in neighboring Carbondale, Illinois, responded to the survey, "My understanding is that it was an association that was brought upon the students and a parent that's cosigning for it that made the Anti-Queer Association, basically trying to repeal the Keep Youth/Children Safe Act," Michael Coleman a member of the Cafe's board of directors told WPSD. "Basically stating that we are supposed to have inclusive bathrooms for those who are transgender or non-binary or non-conforming," he added.
Coleman also told the station that bullying, harassment and discrimination of any kind is not tolerated.
Noting that the high school's LGBTQ+ students are feeling alarmed and that there are no safe spaces, He said that the message he wanted to convey to those students is to let them know they have a safe space available with his organization. He also shared a message to those responsible for the survey.
"Come to Rainbow Cafe. We offer a plethora of resources and training," he said. "I'm actually the one that does all of the training for different local agencies, schools. We do training on an individual basis as well, so you know, I like to tell people: If you don't know something, learn it. Don't spew hate about it because you don't understand something."
"They really feel very unsafe in that environment in Anna-Jonesboro and that they felt that nothing was going to get done," Coleman said. "That by us taking that stand, that initiative, they really feel like it's not going to happen anymore."
Superintendent Wright said to WPSD that "he is personally disappointed that this happened at the school." The station asked Wright if the staff at the Anna-Jonesboro Community High School will provide counseling to the LGBTQ+ and other students affected. His response was that the school has always had counseling and other resources available to students.
Akron, Ohio non-profit gears up to assist LGBTQ+ young adults
"Although there's a nondiscrimination ordinance for LGBTQ+ people in Akron, he says that Ohio still has a long way to go for LGBTQ+ rights"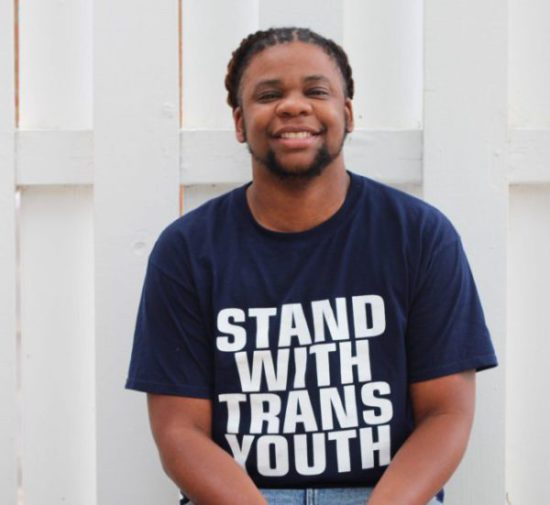 AKRON, Oh. – The Motivate, Educate, Transform and Advocate (META) Center has provided support to Northeast Ohio trans and gender-nonconforming youth from ages 7 to 19 since 2016. Now, Giovonni Santiago, the founder of the Akron, Ohio, based nonprofit, is gearing up to support people in their 20s.
Santiago started the group to "create social change and foster acceptance" by providing housing coordination, legal advocacy, emotional support and community outreach, reports the Akron Beacon Journal.
"Sometimes, it's just allowing people to have a place to go," Santiago told the Beacon Journal. "It's like they don't need to have a conversation. They just need a safe place."
"I do this work because I want other people to live their life authentically," he said.
Santiago says that parents who see their child "expressing differently than society would say they should" seek his help.
"A parent might say, 'Well, my daughter likes to play with trucks'… and it's not just a one-time thing," he told the Beacon Journal. "It might be nothing, and it might be something."
"We want them to know that's not a bad thing," he said. "We want people to feel valid with who they are."
Although META is based in Akron and does much of its work in Northeast Ohio, Santiago says his group has a national impact, helping approximately 200 people a year, according to the Beacon Journal.
"It entails support groups, one-on-one peer support with myself, we send out care packages after individuals have gender-affirming surgery, we offer a clothing closet, so we send clothing to individuals who need clothes," he said.
Santiago, who is also the Northeast Ohio organizer for Equality Ohio, knows first-hand the struggle that trans kids face, as he too is a trans man.
"As trans people, the journey is not just ours," he told the Beacon Journal. "It affects our families, it affects our friends. It affects everyone."
According to the Beacon Journal, he entered the U.S. Air Force during the "don't ask, don't tell" military era. After his Air Force service, Santiago earned a degree in early childhood education and began teaching preschool.
At 27, Santiago began his medical transition at the Louis Stokes Cleveland Veterans Affairs Medical Center in 2013. He tells the Beacon Journal that he was the doctor's first trans patient.
"I was born female, and knew that I belonged in a male body," he said. "So, I tell people that I've been transitioning, and I've been transitioning for eight years."
Santiago is a highly regarded LGBTQ organizer. According to the newspaper, he was named one of Cleveland Magazine's Most Interesting People and honored by NBC Out in 2018.
Although Santiago helped establish a nondiscrimination ordinance for LGBTQ+ people in Akron, he says that Ohio still has a long way to go for LGBTQ+ rights. Santiago added that nearby Cleveland is "No. 4 on the list for where Black trans women are murdered."
"We've always been here, but we've had to live in fear," he said. "Even now in Ohio, there are zero protections for LGBTQ people"
Visalia's city council proclaims October 'LGBTQ history month'
"Thank you to the council for doing this […] When we started this work five years ago, we didn't know how we would be received in the city"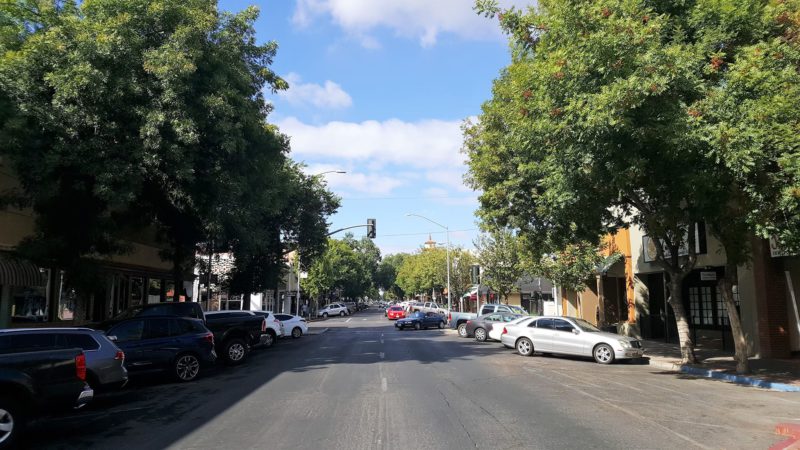 VISALIA, Ca. – In a proclamation this past Monday, the city council paid tribute to The Source LGBTQ+ Center's work in the Visalia LGBTQ+ community, including Tulare and Kings Counties over the past five years. The council also proclaimed October as LGBTQ+ history month presenting 'The Source' a plaque noting the nonprofit's recent expansion.
"In 5 years, The Source has become the largest LGBT center between Los Angeles and Sacramento," the plaque reads in part, The Visalia Times-Delta newspaper reported.
"We started with just an idea that we came up with on Main Street – back when it had antique stores," said Nick Vargas, director of development and cofounder of The Source. "From that idea, other people have joined us and I have been able to do the best work of my life, helping the citizens of Visalia, particularly the LGBTQ youth, those living with HIV, and their families."
On Saturday, the fifth annual Pride Visalia organized by 'The Source' was held at a different time of year and in a brand new location, Valley Strong Ballpark, supported by communications giant T-Mobile. The center's annual Halloween Gala was also held Saturday night at the Bello Vita Venue.
"Thank you to the council for doing this, it means a lot to us. When we started this work five years ago, we didn't know how we would be received in the city," Vargas said. "It means a lot to be here today, I would love it if you all showed up to PRIDE Visalia… but just knowing we have the support of the council and the city, is a lot."
On its website, 'The Source' specifies that the center's mission is to "provide spaces within our communities for the LGBT+ population to Learn, Grow, Belong, Transform, Question + Support."
Visalia, the Tulare County seat, is the gateway to Sequoia National Park, and only forty-one miles south of Fresno located in the conservative San Joaquin Valley region of central California. In Congress, the area, California's 22nd congressional district, is represented by Republican Devin Nunes, who has been unresponsive to LGBTQ+ concerns, having been labeled anti-LGBTQ+ by the Human Rights Campaign and Equality California.
The Times-Delta also reported that The Source is also hosting its first-ever AIDS Walk to raise awareness as well as funds. The walk is scheduled at 11 a.m. on Oct. 30 on NW 2nd Avenue.
Pride Visalia 2021 sponsored by T-Mobile: