Why 'Boy Erased' is so important
It's a quietly hopeful film about humanity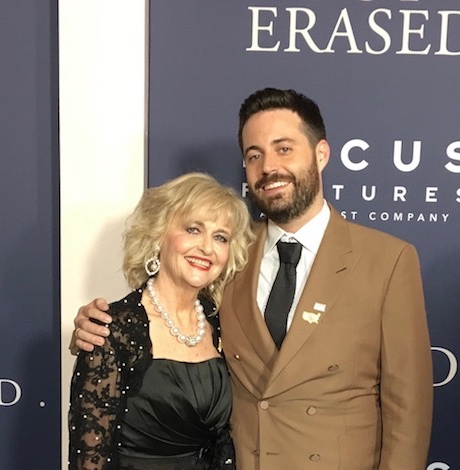 "Boy Erased" is no salacious "Real Housewives" drama about "conversion therapy." Rather, the new film by Joel Edgerton is a quiet, mesmerizing revelation about how a dedication to love can overcome anti-LGBT religiosity and lead to profound transformation. It should be required viewing for evangelical Christians and others wrestling with the belief that homosexuality is a sin but also desperately love and don't want to harm their children. These are the people with whom out Assemblymember Evan Low hopes to connect to introduce a collaborative bill banning "conversion therapy." 
The story—based on gay author Garrard Conley's willing descent into hell to please his Baptist pastor father—subtly exposes the heart-wrenching moments when the inner call for personal authenticity clashes with the demanding expectations of others. Ironically, after the 19-year-old boy confronts his own truth, stops the increasingly painful erasure of his own humanity and stands up for himself, it is his parents who are forced to look in the mirror, decide love or homophobia, and change.
So-called "conversion therapy" has been around for ages. When homosexuality was officially considered a perverted mental illness, the "cure" was lobotomy, shock therapy, imprisonment in some sanatorium to change the despised behavior through "Clockwork Orange" style programs. "Queer"-bashing and murder were acceptable since, as the LAPD reveal later, "no human" was involved.
Even after the American Psychiatric Association declassified homosexuality as a mental illness in 1973, conservative religious institutions insisted that the Bible called for death for homosexuals and publicly declared that "AIDS is God's punishment for homosexuality." Increasingly, charlatans created "ex-gay" organizations such as NARTH and Love in Action (founded in San Rafael, California in 1973) to "convert" the gay-to-straight for money.
In the early 2000s, LGBT non-profits such as Truth Wins Out exposed the "pray-away-the-gay" con artists. Even John Smid—upon whom the "Boy Erased" Love In Action leader is based—came out, admitted no gay had changed and is now living with his husband in Paris, Texas. Smid recently gave his papers to the Mattachine Society of Washington, D.C., which gave them to the Smithsonian Institution. Conley is on Mattachine's Board of Advisers.
On Sept. 29, 2012, California Gov. Jerry Brown signed then-State Sen. Ted Lieu's historic bill banning "reparative therapy" for minors, calling it psychological child abuse. "This bill bans non-scientific 'therapies' that have driven young people to depression and suicide. These practices have no basis in science or medicine and they will now be relegated to the dustbin of quackery," Brown said.
Today, however, "conversion therapy" appears permitted through anti-LGBT believer Vice President Mike Pence and the unregulated billion-dollar Christian camp "troubled teen" industry is thriving. The Williams Institute reports that an estimated 700,000 people have gone through "conversion therapy," while Survivors of Institutional Abuse has documented hundreds of "conversion therapy"-related deaths through suicide, neglect, abuse, and murder.   
"Boy Erased" notes the profit-motive when Jared Eamons (Lucas Hedges) tells his mother Nancy (Nicole Kidman) that the head counselor Victor Sykes (Edgerton) is keeping information from her to keep the money flowing. In an angry confrontation, Nancy confronts Sykes, asks for his credentials, and getting no response, rescues Jared.
"Conversion therapy is evil," Martha Conley tells the Los Angeles Blade at the film's LA premiere on Oct. 29. "They kept so many secrets from us. And he wasn't even allowed to tell me what was going on daily. When you start seeing that kind of thing, I don't care what you're taking your child to – you better get them out of there—because it later became a cult. So I just say, do your homework."
Edgerton says the film is one family's story about "how people's beliefs can affect the rights and freedoms of individuals."
"The threat of the walking back of trans people's rights is so deeply connected to the story we're telling here, sadly. We hope that as soon as possible, this film is irrelevant. But we hope it speaks to people and raises awareness," he tells the Los Angeles Blade. "It's about humanity. It's not about the LGBTQ community on their own."
Garrard Conley hopes the film makes a difference. "A lot of people who've just seen the trailer have had a sense of solidarity with the story," he tells the Los Angeles Blade. "I've had people as far away as Honduras saying that it helped them to not feel suicidal for a moment. So that was a huge thing for me. You never know but I think when you tell the truth and tell it as accurately and with as much justice to the story as possible, you can reach a lot of people."
"Boy Erased" is relevant today. "Trump is trying to erase trans people," he says. "Trans people are two-to-three times more likely to end up in 'conversion therapy.' Leelah Alcorn, who took her life, left a suicide note behind that said, 'I just want to be treated like a human. I just want to be respected for who I am.' And that's our goal—to raise awareness of other people's stories, as well."
But importantly, "Boy Erased" treats religious believers fairly.
"They aren't these villains twirling their moustaches like you would expect them to be. And so the movie doesn't attack them," says Conley. "It actually shows them as full human beings, with complicated histories. A lot of the 'ex-gay' folks were gay themselves. So we try to approach it with a bit of compassion while still holding them accountable for their actions. In my case, my parents did ask for forgiveness and I gave it to them. I know not everyone's experience is that way. But we wanted to make a roadmap for people to do the right thing next. You can mess up. We all mess up. But you can still do the right thing."
State of California ends contract with AIDS Healthcare Foundation
State is alleging improper negotiating tactics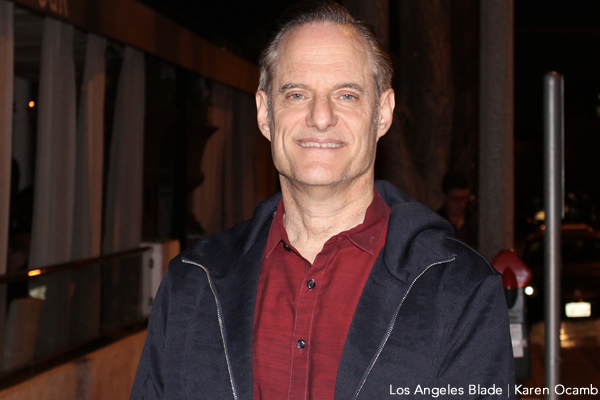 LOS ANGELES – (The Los Angeles Times) California will no longer contract with a prominent L.A.-based nonprofit, the AIDS Healthcare Foundation, to provide healthcare plans for hundreds of HIV-positive patients in Los Angeles County.
The announcement comes after the state accused the foundation of engaging in improper negotiation tactics while negotiating a rate increase.
The group's founder and leader, Michael Weinstein, rejects those claims, calling the state's action "pure retaliation."
The transition announced by the state would affect 770 HIV-positive patients that AIDS Healthcare is contracted to provide care for.
Read the Times piece here: https://www.latimes.com/california/story/2022-06-30/california-aids-healthcare-foundation-state-contract?utm_id=59781&sfmc_id=967189
Bruce's Beach is returned to heirs undoing racially motivated land grab
Anthony Bruce, a family spokesman, said in a statement that the return means the world to them but it is also bittersweet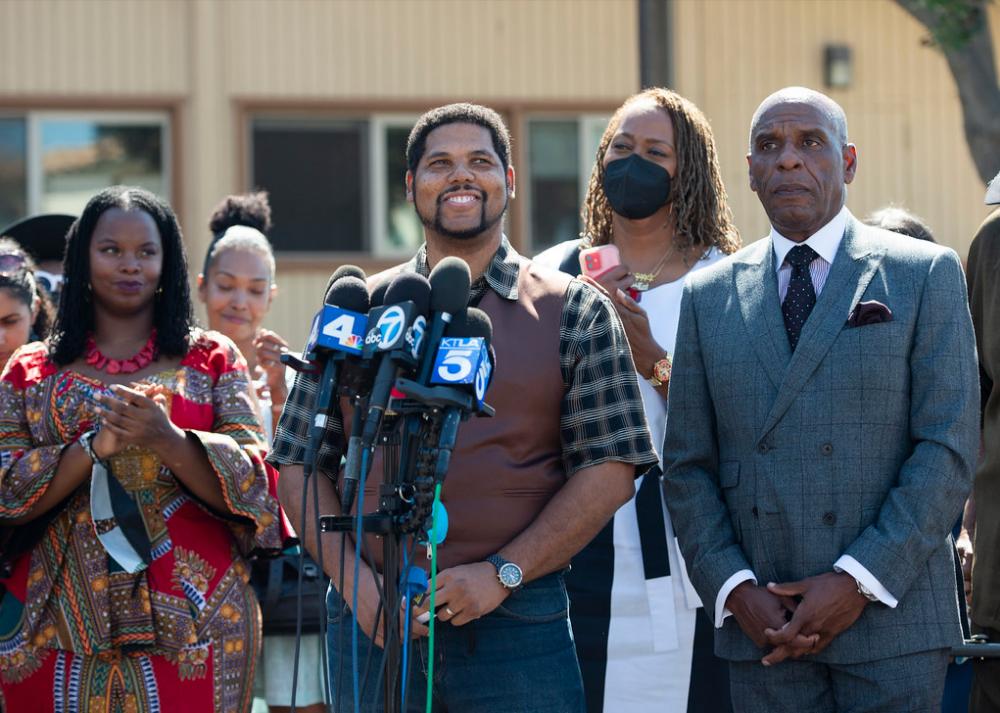 MANHATTAN BEACH – In 1912 Willa and Charles Bruce bought two lots of land for $1,225 with the intent of creating a safe beachfront space for Black Angelenos. But their purchase was met with heavy opposition a July 27, 1912 Los Angeles Times article reported.
Undaunted the Bruce's pushed ahead, "Wherever we have tried to buy land for a beach resort, we have been refused, but I own this land and I am going to keep it," Willa told the Times.
For nearly ten years Willa & Charles's property was a destination and haven for Black people coming there for recreation from all over the rest of southern California. But by 1922 issues with the local white neighbors and the police department began to mount, as the majority white population put pressure on the Bruce family to close down their enterprise.
In the 1920's, like most of the rest of the United States, the Ku Klux Klan was very active in Southern California. Racially motivated animus was then in turn amplified by Klan activity and resulting press coverage, which according to some historians, had a bias towards white supremacist viewpoints.
In an interview last year a descendent of Willa and Charles told the BBC the local police department put up signs limiting parking to 10 minutes, and another local landowner put up no trespassing signs, forcing people to walk half a mile to reach the water.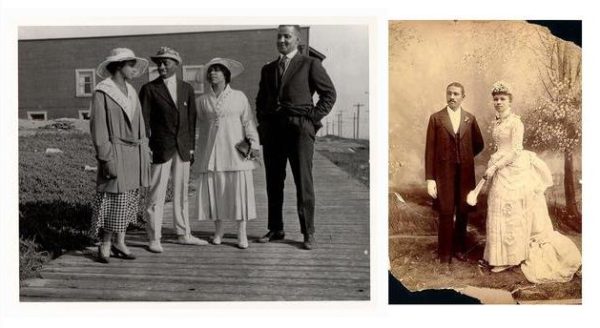 After efforts failed to pressure the family into closing down their little resort, the Manhattan Beach City Council working with County officials seized Bruce's Beach under eminent domain- laws designed to let the government forcibly buy land needed for roads and other public buildings. Officials claimed they planned to build a park which didn't happen.
The city did nothing with the property and it was transferred to the state of California in 1948. Then in 1995, the state transferred it to Los Angeles county, with restrictions on further transfers.
California's legislative leaders along with Governor Gavin Newsom passed a bill that removed the restriction on transfer of the property, making transfer easier, which was a result of Los Angeles County Supervisor Janice Hahn's work to process the return the property to heirs of Willa and Charles begun in April 2021.
This week the Los Angeles County Board of Supervisors unanimously voted in approval of the plan to return the property to the Bruce family. The property will now enter escrow before officially transferring to the family. Once transferred, LA county agreed to rent the property back from the Bruce's for $413,000 per year and will maintain its lifeguard facility there.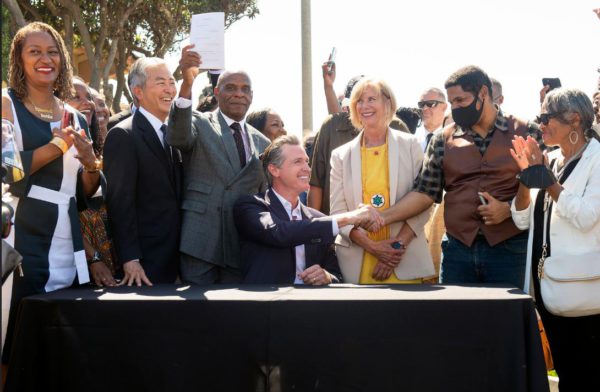 Anthony Bruce, a family spokesman, said in a statement that the return means the world to them but it is also bittersweet.
"My great-great-grandparents, Willa and Charles Bruce sacrificed to open a business that gave Black people a place to gather and socialize, and Manhattan Beach took it from them because of the color of their skin," he said. "It destroyed them financially. It destroyed their chance at the American Dream."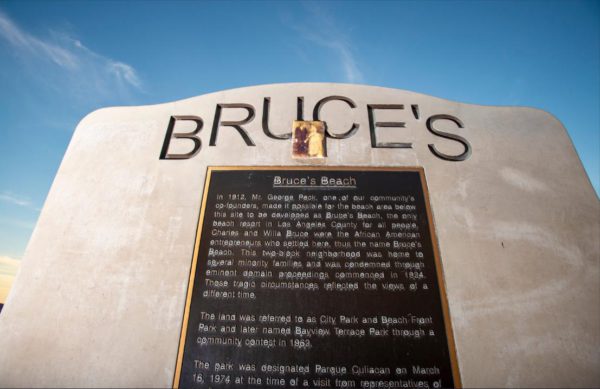 Heat Advisory issued as temps expected to be in triple digits
LA County will see hot & breezy conditions Monday. High temperatures will reach 90 degrees. Temperatures at night will fall to 64 degrees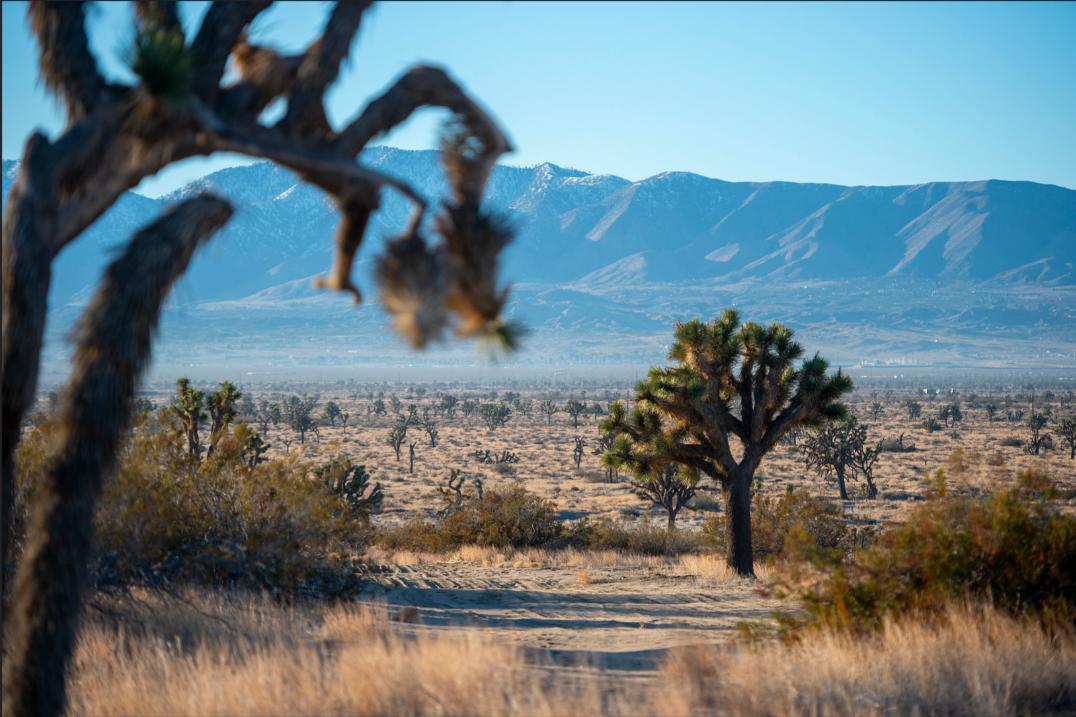 LOS ANGELES – The National Weather Service issued a heat advisory warning for most of Southern California on Monday. Temperatures while remaining lower in the 80s and 70s in the coastal areas are expected to exceed triple-digits for most of the inland areas in the region.
Los Angeles and Orange counties will see hot and breezy conditions Monday. High temperatures will reach 90 degrees. Temperatures at night will fall to 64 degrees.
The valleys and Inland Empire will be very hot and windy Monday as temperatures soar to 105 degrees. Evening temperatures will drop to 72 degrees.
Beaches will see temperatures rising to 78 degrees amid breezy conditions on Monday. Overnight lows will dip to 64 degrees.
Look for a 20% chance of thunderstorms in the mountain communities on Monday, with temperatures reaching a high of 89 degrees. Temperatures will fall to 55 degrees at night.
Desert conditions will be sunny and windy on Monday, with temperatures expected to rise to 104 degrees. Nighttime temperatures will drop to 69 degrees.
Detailed Forecast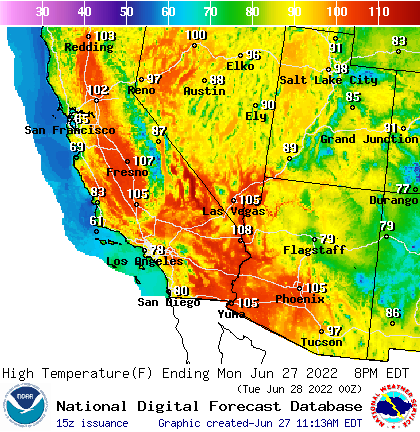 Today
Sunny and hot, with a high near 106. East northeast wind 10 to 15 mph becoming north northwest in the afternoon. Winds could gust as high as 20 mph.
Tonight
Clear, with a low around 69. Northwest wind 5 to 15 mph becoming east northeast after midnight. Winds could gust as high as 20 mph.
Tuesday
Sunny and hot, with a high near 104. Southeast wind around 10 mph becoming northwest in the afternoon. Winds could gust as high as 15 mph.
Tuesday Night
Clear, with a low around 68. West northwest wind 5 to 15 mph becoming east southeast after midnight. Winds could gust as high as 20 mph.
Wednesday
Sunny and hot, with a high near 98. East southeast wind 5 to 10 mph becoming west 10 to 15 mph in the afternoon. Winds could gust as high as 20 mph.
Wednesday Night
Clear, with a low around 62. Breezy.
Thursday
Sunny, with a high near 94.
Thursday Night
Clear, with a low around 58.
Friday
Sunny, with a high near 92.
Friday Night
Clear, with a low around 57.
Saturday
Sunny, with a high near 90.
Saturday Night
Clear, with a low around 56.
Sunday
Sunny, with a high near 89.