Why 'Boy Erased' is so important
It's a quietly hopeful film about humanity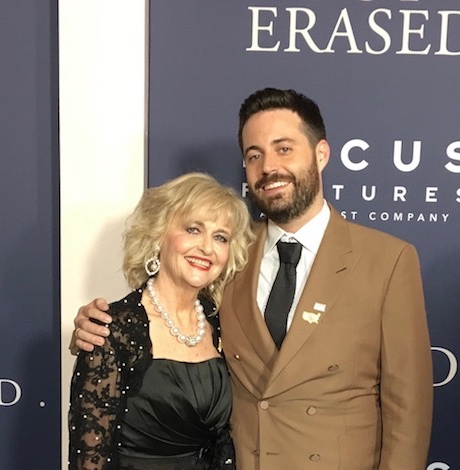 "Boy Erased" is no salacious "Real Housewives" drama about "conversion therapy." Rather, the new film by Joel Edgerton is a quiet, mesmerizing revelation about how a dedication to love can overcome anti-LGBT religiosity and lead to profound transformation. It should be required viewing for evangelical Christians and others wrestling with the belief that homosexuality is a sin but also desperately love and don't want to harm their children. These are the people with whom out Assemblymember Evan Low hopes to connect to introduce a collaborative bill banning "conversion therapy." 
The story—based on gay author Garrard Conley's willing descent into hell to please his Baptist pastor father—subtly exposes the heart-wrenching moments when the inner call for personal authenticity clashes with the demanding expectations of others. Ironically, after the 19-year-old boy confronts his own truth, stops the increasingly painful erasure of his own humanity and stands up for himself, it is his parents who are forced to look in the mirror, decide love or homophobia, and change.
So-called "conversion therapy" has been around for ages. When homosexuality was officially considered a perverted mental illness, the "cure" was lobotomy, shock therapy, imprisonment in some sanatorium to change the despised behavior through "Clockwork Orange" style programs. "Queer"-bashing and murder were acceptable since, as the LAPD reveal later, "no human" was involved.
Even after the American Psychiatric Association declassified homosexuality as a mental illness in 1973, conservative religious institutions insisted that the Bible called for death for homosexuals and publicly declared that "AIDS is God's punishment for homosexuality." Increasingly, charlatans created "ex-gay" organizations such as NARTH and Love in Action (founded in San Rafael, California in 1973) to "convert" the gay-to-straight for money.
In the early 2000s, LGBT non-profits such as Truth Wins Out exposed the "pray-away-the-gay" con artists. Even John Smid—upon whom the "Boy Erased" Love In Action leader is based—came out, admitted no gay had changed and is now living with his husband in Paris, Texas. Smid recently gave his papers to the Mattachine Society of Washington, D.C., which gave them to the Smithsonian Institution. Conley is on Mattachine's Board of Advisers.
On Sept. 29, 2012, California Gov. Jerry Brown signed then-State Sen. Ted Lieu's historic bill banning "reparative therapy" for minors, calling it psychological child abuse. "This bill bans non-scientific 'therapies' that have driven young people to depression and suicide. These practices have no basis in science or medicine and they will now be relegated to the dustbin of quackery," Brown said.
Today, however, "conversion therapy" appears permitted through anti-LGBT believer Vice President Mike Pence and the unregulated billion-dollar Christian camp "troubled teen" industry is thriving. The Williams Institute reports that an estimated 700,000 people have gone through "conversion therapy," while Survivors of Institutional Abuse has documented hundreds of "conversion therapy"-related deaths through suicide, neglect, abuse, and murder.   
"Boy Erased" notes the profit-motive when Jared Eamons (Lucas Hedges) tells his mother Nancy (Nicole Kidman) that the head counselor Victor Sykes (Edgerton) is keeping information from her to keep the money flowing. In an angry confrontation, Nancy confronts Sykes, asks for his credentials, and getting no response, rescues Jared.
"Conversion therapy is evil," Martha Conley tells the Los Angeles Blade at the film's LA premiere on Oct. 29. "They kept so many secrets from us. And he wasn't even allowed to tell me what was going on daily. When you start seeing that kind of thing, I don't care what you're taking your child to – you better get them out of there—because it later became a cult. So I just say, do your homework."
Edgerton says the film is one family's story about "how people's beliefs can affect the rights and freedoms of individuals."
"The threat of the walking back of trans people's rights is so deeply connected to the story we're telling here, sadly. We hope that as soon as possible, this film is irrelevant. But we hope it speaks to people and raises awareness," he tells the Los Angeles Blade. "It's about humanity. It's not about the LGBTQ community on their own."
Garrard Conley hopes the film makes a difference. "A lot of people who've just seen the trailer have had a sense of solidarity with the story," he tells the Los Angeles Blade. "I've had people as far away as Honduras saying that it helped them to not feel suicidal for a moment. So that was a huge thing for me. You never know but I think when you tell the truth and tell it as accurately and with as much justice to the story as possible, you can reach a lot of people."
"Boy Erased" is relevant today. "Trump is trying to erase trans people," he says. "Trans people are two-to-three times more likely to end up in 'conversion therapy.' Leelah Alcorn, who took her life, left a suicide note behind that said, 'I just want to be treated like a human. I just want to be respected for who I am.' And that's our goal—to raise awareness of other people's stories, as well."
But importantly, "Boy Erased" treats religious believers fairly.
"They aren't these villains twirling their moustaches like you would expect them to be. And so the movie doesn't attack them," says Conley. "It actually shows them as full human beings, with complicated histories. A lot of the 'ex-gay' folks were gay themselves. So we try to approach it with a bit of compassion while still holding them accountable for their actions. In my case, my parents did ask for forgiveness and I gave it to them. I know not everyone's experience is that way. But we wanted to make a roadmap for people to do the right thing next. You can mess up. We all mess up. But you can still do the right thing."
A Black Trans Woman's fight for Transgender health equity
Jasmine is one of very few Black trans women who is an Executive Director of a clinic with such broad-ranging direct services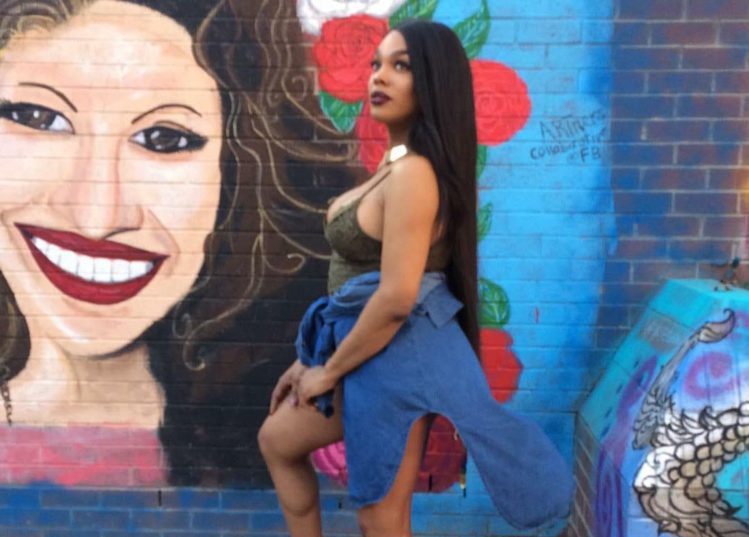 By Ebony Harper | SACRAMENTO – If you know Jasmine Bright, you know she is a force to be reckoned with. Jasmine is a mother to the rejected, a sister to those that need a shoulder, and a warrior queen for our trans babies (and adults). Don't let the pretty face fool you. She turns into a momma bear when her community is under any threat of harm.
Jasmine's experience of being both a healthcare administrator and one that has faced her trauma and hurdles as a Black trans woman gives her a unique mantle of leadership.
Jasmine just received the promotion she deserves after serving as the Director of the Hormone Clinic of Sacramento's Gender Health Center (GHC) for the past few years. Now, we will know Jasmine as the new GHC Co-Executive Director alongside Lauren Pulido, a former California State Capitol employee. Jasmine is one of very few Black trans women who is an Executive Director of a clinic with such broad-ranging direct services. This is huge!
When you first meet Jasmine Bright, you will be immediately captivated by her beauty. Once you have a conversation with her, you recognize that Jasmine is not just a gorgeous face – she's beauty, brains, and a whole lot of compassion. Raised by her mother, Jasmine's journey started in Pittsburg, California, until the family relocated to Sacramento. Jasmine became a caretaker from the start; she loved taking care of her younger siblings and continues to be the family protector.
Jasmine came out at a young age when she was in junior high school. Jasmine's mother did not know much about being trans. As a Black mom, she loved and protected her daughter. Jasmine's mom was a trans advocate before it was hip as she took on Jasmine's school for denying her daughter the right to use the girl's bathroom. Mother wasn't playing that! Her mom immediately stepped into an advocacy role for her young trans daughter to prevent Jasmine from experiencing the same traps other Black trans people fall into. She was going to love her child regardless AND dare somebody to say something! She was ready to risk it all for her child.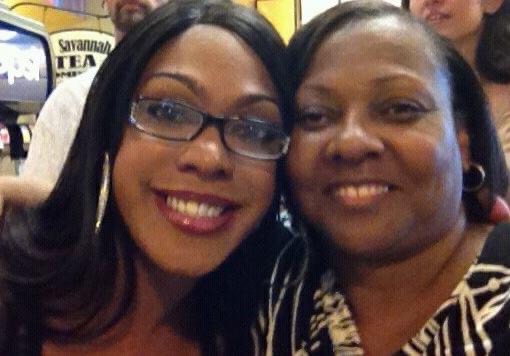 Jasmine's mother understood the safety risk and emotional trauma behind making Jasmine use a bathroom she didn't belong. Jasmine's mom took on the school and won! Jasmine's mother demonstrated the strength and compassion of a supportive Black parent of a trans child. Jasmine learned how to be nurturing, strong, and resilient from her mother and transplanted these family values to Sacramento's LGBT community as the new GHC Executive Director.
Jasmine's dedication and perseverance are inspiring. Alongside Lauren, the two GHC Executive Directors imbues transgender health and wellness services with new life, passion, and grit while modeling how Sacramento can effectively administer trans healthcare. Their vision is to co-create a world where "trans people are unbound from all facets of structural marginalization; manifesting a world where people recognize trans people as experts of their own lives and gender-affirming care."
As a Black trans woman with over fifteen years of experience as a healthcare provider, Ms. Jasmine Bright weathered her fair share of storms- only to come out triumphant on the other side unscathed. It takes grit not to be deterred and forge a bright path for a new future while building a legacy for those who will come after her. We see you, Jasmine! We thank you!
Ever since Jasmine Bright was a little girl growing up in Pittsburg, she dreamed of providing support to those in need. Well, dreams do come true!!!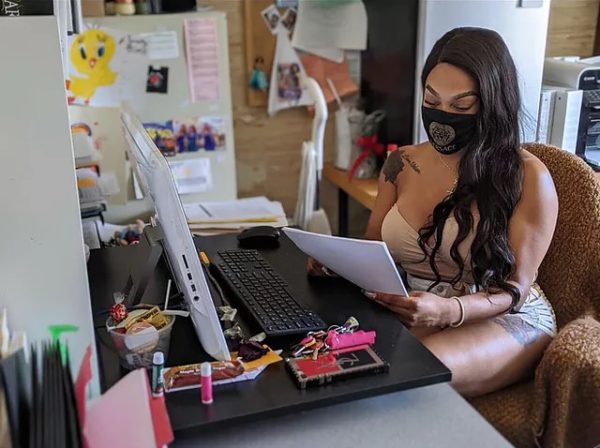 If you want to learn more about Gender Health Center and how you can support their work, go to www.genderhealthcenter.org
********************
Ebony Harper is the Executive Director of California TRANscends, a statewide initiative that promotes the health and wellness of transgender people throughout California with a focus on Black and Brown transgender communities.
The California legislature recognized Ms. Harper for her work. Harper sits on the State of California Transgender Advisory Council, the board of Mirror Memoirs, and serves as the newest board member for the Transgender Law Center and Borealis Philanthropy. 
Twitter @ebonyavaharper
The LGBTQ Center of the Desert reopens in Palm Springs
The community came out with an overwhelming show of force Sunday to celebrate a moment 20 years in the making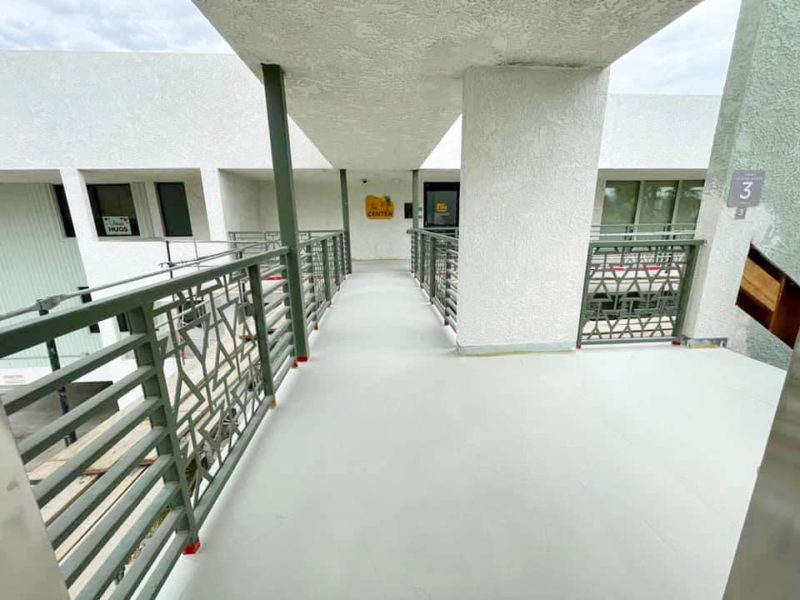 PALM SPRINGS – The LGBTQ Community Center of the Desert, widely referred to as 'The Center,' has reopened after an extensive remodel and rehabilitation of the 10,000 square foot McDonald/Wright building along North Palm Canyon Drive.
After opening remarks and a ceremonial ribbon cutting by staff and leadership of The Center, who were joined by city officials, audience members were invited on tours of the newly remodeled facilities, which now consist of the entire building. Construction was started in April 2020. The first clients will be welcomed next month, the Palm Springs Post reported.
The Palm Springs Post has pictures of the event here.
Visalia's city council proclaims October 'LGBTQ history month'
"Thank you to the council for doing this […] When we started this work five years ago, we didn't know how we would be received in the city"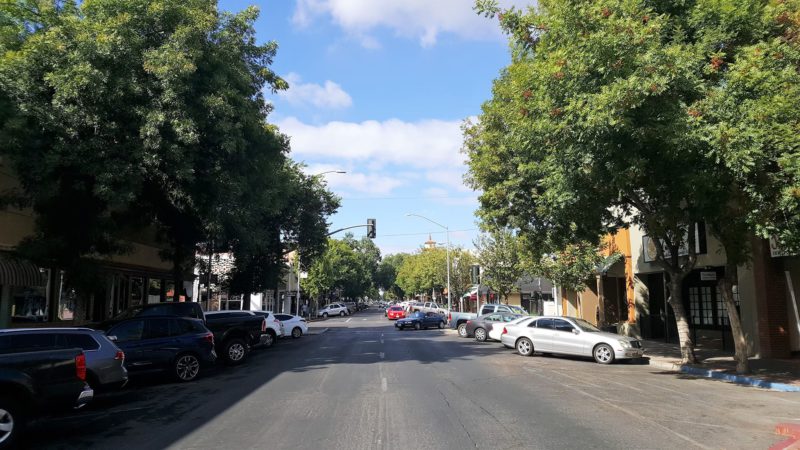 VISALIA, Ca. – In a proclamation this past Monday, the city council paid tribute to The Source LGBTQ+ Center's work in the Visalia LGBTQ+ community, including Tulare and Kings Counties over the past five years. The council also proclaimed October as LGBTQ+ history month presenting 'The Source' a plaque noting the nonprofit's recent expansion.
"In 5 years, The Source has become the largest LGBT center between Los Angeles and Sacramento," the plaque reads in part, The Visalia Times-Delta newspaper reported.
"We started with just an idea that we came up with on Main Street – back when it had antique stores," said Nick Vargas, director of development and cofounder of The Source. "From that idea, other people have joined us and I have been able to do the best work of my life, helping the citizens of Visalia, particularly the LGBTQ youth, those living with HIV, and their families."
On Saturday, the fifth annual Pride Visalia organized by 'The Source' was held at a different time of year and in a brand new location, Valley Strong Ballpark, supported by communications giant T-Mobile. The center's annual Halloween Gala was also held Saturday night at the Bello Vita Venue.
"Thank you to the council for doing this, it means a lot to us. When we started this work five years ago, we didn't know how we would be received in the city," Vargas said. "It means a lot to be here today, I would love it if you all showed up to PRIDE Visalia… but just knowing we have the support of the council and the city, is a lot."
On its website, 'The Source' specifies that the center's mission is to "provide spaces within our communities for the LGBT+ population to Learn, Grow, Belong, Transform, Question + Support."
Visalia, the Tulare County seat, is the gateway to Sequoia National Park, and only forty-one miles south of Fresno located in the conservative San Joaquin Valley region of central California. In Congress, the area, California's 22nd congressional district, is represented by Republican Devin Nunes, who has been unresponsive to LGBTQ+ concerns, having been labeled anti-LGBTQ+ by the Human Rights Campaign and Equality California.
The Times-Delta also reported that The Source is also hosting its first-ever AIDS Walk to raise awareness as well as funds. The walk is scheduled at 11 a.m. on Oct. 30 on NW 2nd Avenue.
Pride Visalia 2021 sponsored by T-Mobile: