A Time for Healing, Prayer and Remembrance
Congregation Kol Ami memorial service TONIGHT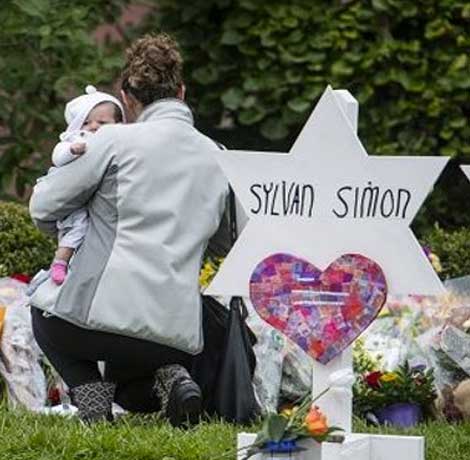 I didn't think my heart could break into smaller pieces but Saturday's mass murder at a synagogue in Pittsburgh, Pennsylvania during Sabbath morning services has left me crying and my heart in shards. I am scared for America.
Tree of Life synagogue is a vibrant place on Saturday morning, hosting three different congregations. It is in the heart of Squirrel Hill, a leafy neighborhood in Pittsburgh, where the Jewish community is centered. But it is a diverse neighborhood as well, with lots of different ethnic and religious groups. Mr. Roger's home is a mere few blocks away from the synagogue.
Eleven people murdered in cold blood as they sang of peace and welcomed a new baby into the covenant of his ancestors and many people injured including 4 police officers. What was supposed to be an uplifting morning worship service turned into one of the bloodiest mass murders in a house of worship.
The murderer, now in custody, is a vociferous Anti-Semite whose social media pages is filled with anti-Semitic screed, brought his AK47 into Tree of Life Synagogue and opened fire. He told police "All Jews must die".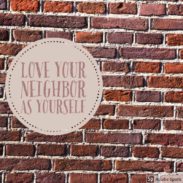 Anti-Semitism is real. It's always been here in the United States. But since Donald Trump's ascension to politics and the Presidency, his rhetoric has given new permission to the Anti-Semites to air their ugly lies and untruths about the Jewish people and the Jewish community and foster violence and murder.
The rise of the American Nazi party, right wing hate groups like the Proud Boys, and other right- wing extremists have used anti-Jewish code words in their materials, rallies, and publications. Fox news commentators, The President and his cronies have picked up on those words as he tries to signal his base that all those who aren't white straight Christian Americans have no place in the good ole' US of A.
And there is growing Anti-Semitism on the left as well. Often in the form of Anti-Israel or Anti-Zionist hatred, Jews long part of coalitions to welcome the stranger, stand with the poor, march for civil rights for brown and black people, and our LGBTQ community have been increasing told you are not welcome.
The Jewish community has been a part of and shared in the suffering, been victims of violence along with other minorities in America. There were redlines that prevented us from buying homes in certain neighborhoods, clubs that exclude us and university quotas keeping Jews out. That is why Cedars-Sinai Hospital was founded because Jews weren't allowed into medical school at one time and were prevented from serving as doctors in hospitals. Or worse, Jews have been told that we are not an oppressed hated minority in America as if our pain and suffering and losses and oppression are not real. Tell that to those that lost family in the Holocaust.
Anti-Semitism is a cancer eating away at our society. It is rising here and in Europe. In Los Angeles county this past year 72 percent of all hate crimes were directed at the Jewish community. In Pittsburgh where the shooting took place, there has been a 50 percent increase in Anti-Semitic hate crimes since January 2018! And the Jewish community which only a generation ago, saw 6 million of our family members systematically murdered by the Nazis in death camps of Europe are being re-traumatized by what is happening around us. When Anti-Semitism rises it is like the canary in a coal mine, something is terribly wrong with our country.
The shooting on Saturday coupled with the increase in vandalism of synagogues with swastikas, Jewish community bomb threats, online anti-Jewish poison and Nazi's marching through the streets of Charlottesville. Virginia and other places with menacing chants like "Blood and Soil" (which were the chants of Nazi is Germany during the 30's and 40's) and "Jews will not replace us" has the Jewish community on high alert. And it should have everyone of good conscience on high alert as well.
This last week saw the wave of terror attacks upon CNN, Democratic party leaders and those who are vocal critics of the President. The bombs that were mailed and delivered to CNN, the Clintons, President Obama, Vice President Biden and philanthropist George Soros could have resulted in a mass assassination. And last week in Louisville, Kentucky another white supremacist tried to enter a black church to kill people found it locked and went to the local market and killed two African American seniors. And the Administration tried to destroy the lives of our transgender family through a heinous policy that would erase their identities.
Words matter. And these words of hatred are leading to actions. The environment of hate fueled by Fox news, the president's rhetoric and the deep divisions between red and blue America is stoking this violence.
For many in the Jewish community, we are reliving the nightmares of our parents and grandparents and who were victims of the Holocaust. It is beginning to feel like the early 1930's in Germany when duly elected, Hitler rose to power targeting all who weren't "Arayan" which was code for white Christian Germans. Each day of the hatred, the targeting, the code words that for those in the know are Anti-Semitic in origin, activates the trauma we hold in our Jewish communal psyche.
To those who say it can't happen here, we are already watching as the government locks up innocent refugees and their children who are escaping the drug lords and violence in their home countries. We are already seeing the mass incarceration of black and brown people by law enforcement and white people getting away without conviction for the same crimes. The erosion of our civil rights and the purposeful disenfranchisement of voters yet another blatant reminder of the tactics of Hitler, Mussolini and Stalin.
We see the policies of the administration trying to erase LGBTQ people and our civil rights. Attacks on the free press and the murder and targeting of journalists who try to report the truth and point out the hypocrisy of the administration's policies and the greed of our elected officials of every party have all the markings and trappings of a government that is no longer by the people, for the people.
This is the challenge to cross the lines of identity politics and join together to defeat at the ballot box those who espouse such heinous bigotry that fuels and inflames the angry backlash of the MAGA crowd.
Only by going to the ballot box can we defeat the UnAmerican and Unpatriotic thread that is Trumpism.
As a rabbi, my ethical teaching in the Torah are built around two key ideals. First that all people are created in the Divine image. Regardless of our race, or gender, or sexual orientation or gender expression or nationality or religion. We are all reflections of the Force that Sustains the Universe.
And I also turn to this phrase: "Love your neighbor as yourself". For in my neighbor I see the Divine and all that is holy.
If only we would live by these maxims and truths we could strengthen each other, lift up each other and pray for the best for our neighbor and have their back. These teaching help build empathy for one another. This is the America I once believed in and hoped for. I remain committed to working for it to once again. Let's start changing America by loving each other enough to care for one another and by getting out to vote!
This is how I will sew my shattered heart back together.
— Join Rabbi Eger and Rabbi Chaiken for 45 minutes on Tuesday evening October 30 at 6:45-7:30 pm at Congregation Kol Ami for a time of Prayer, Healing and Remembrance for the victims of the Tree of Life Synagogue Terror Attack.
Congregation Kol Ami,
West Hollywood's Reform Synagogue
1200 N. La Brea Ave
West Hollywood, Ca 90038
#KOLAMISTRONG
Rabbi Denise L. Eger is the founding Rabbi of Congregation Kol Ami in West Hollywood, CA, a long time LGBTQ activist and the immediate past president of the Central Conference of American Rabbis.
OAN's anti-LGBTQ hate supported by cable & streaming services
OAN reportedly relies on subscriber fees, also known as carriage fees, rather than advertising as a prime revenue source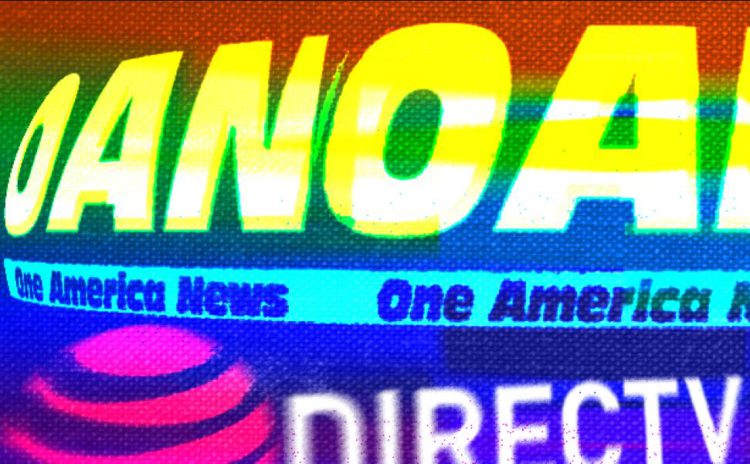 By Beatrice Mount & Alex Paterson | WASHINGTON – The right wing conspiracy theory One America News channel regularly uses extreme anti-LGBTQ rhetoric, combating what it has called "militant LGBTQ recruitment" strategies.
OAN's baseless fearmongering about Drag Queen Story Hour, Demi Lovato's gender identity, and transgender athletes, however, is being financially supported by cable companies and streaming services that claim to be celebrating LGBTQ people and Pride month.
Rather than relying on "advertising as a prime revenue source," OAN reportedly relies on subscriber fees, also known as carriage fees, as its primary funding source. Verizon and DirecTV (and its parent company, AT&T) pay OAN subscriber fees in exchange for the network being available to their customers, whose subscription costs pay for OAN. While it's difficult to quantify exactly how much revenue these cable contracts generate, Bloomberg previously reported that OAN "gets paid about 15 cents per subscriber by the companies."
OAN also generates revenue through subscriber fees via its streaming app, which charges its subscribers $4.99 per month and is available to download on Roku, Amazon Fire, Google Play, and Apple TV. In exchange for hosting OAN in their channel libraries, these companies reportedly take a percentage of that subscription fee. For example, according to Yahoo Finance and The Motley Fool, Roku takes 20% of subscription fees, and Apple TV takes 30% during the first year and 15% in subsequent years. 
These companies have all celebrated Pride month through statements and social media support, including Verizon, Amazon, Google, Apple, Roku, and DirecTv and its parent company AT&T. However, these companies also enable OAN to maintain a steady income, even though the network is in direct opposition to their corporate commitments to the LGBTQ community.
What's more, OAN's hateful rhetoric adds fuel to the rising attacks on LGBTQ people, particularly trans people: Anti-trans violence in the U.S. has reached record high levels, hate crimes targeting LGBTQ people are on the rise, and state legislatures have proposed over 100 bills to restrict trans rights so far in 2021 alone.
OAN hosts and guests regularly spread anti-LGBTQ rhetoric and misinformation, particularly targeting trans people
In the days leading up and following the first day of Pride Month in June, some of OAN's most prominent hosts — Kara McKinney, Stephanie Hamill, and Dan Ball — and their guests have regularly used the platform to fearmonger about LGBTQ people, including claiming that Pride "is a really sad indicator of just how far the cultural rot has gone." Here are some of the worst examples:
Tipping Point with Kara McKinney
In Focus with Stephanie Hamill
Real America with Dan Ball
On June 8, while defending a Loudoun County, Virginia, public school teacher who refused to refer to trans students by their correct name and pronouns, Ball claimed that affirming trans youth is participating in "pronoun garbage."
Ball has also repeatedly denigrated prominent trans people. He has misgendered and deadnamed U.S. Assistant Secretary of Health Dr. Rachel Levine. Ball also ridiculed Caitlyn Jenner, saying she was "dick-tator-less," while his guests, far-right commentators the Hodgetwins, said being trans is "just a wardrobe" and a "bizarre lifestyle."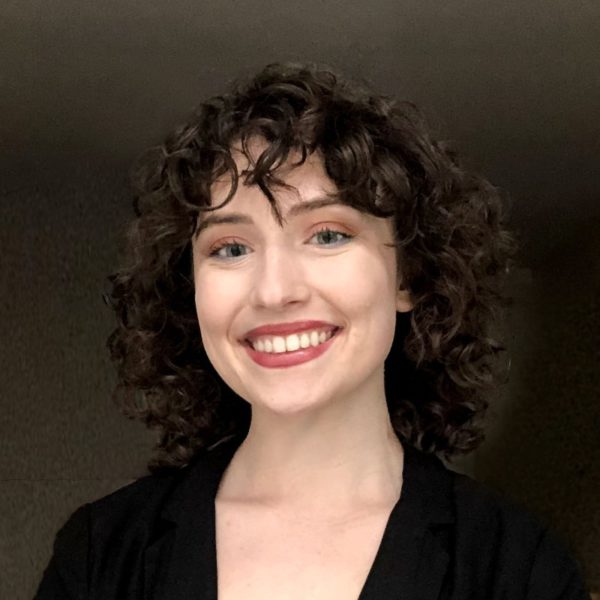 Beatrice Mount is a media analyst and researcher for Media Matters for America. She's a George Washington University Graduate with a degree in gender studies and political science.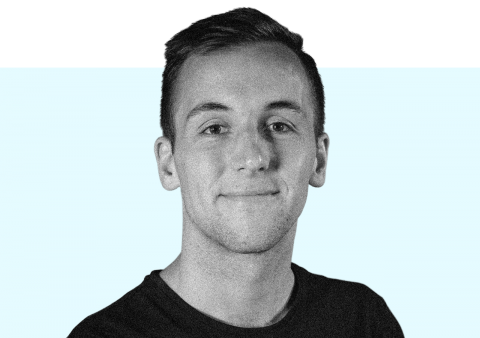 Alex Paterson is a researcher for the LGBTQ program at Media Matters, where he has worked since 2019. Alex holds a bachelor's degree in economics from Montana State University and has a background in LGBTQ advocacy, including previous work at the National LGBTQ Task Force and the U.S. Department of Health and Human Services.
The preceding commentary and analysis was published by Media Matters and is republished by permission.
Pride at Work, U.S. Dept. of Labor recommits to inclusive workplaces
Pride Month is for LGBTQ+ people to be proud & visible in a world that tells us not to be; recommitting to inclusive workplaces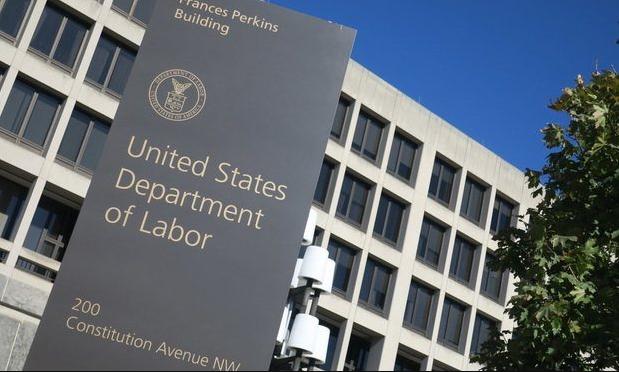 By B.A. Schaaff | WASHINGTON – Pride Month is a chance for lesbian, gay, bisexual, transgender and queer (LGBTQ+) people to be proud and visible in a world that tells us not to be. Pride Month is a chance to celebrate and honor the work of LGBTQ+ people as we fight every day for equity and inclusion in society, in the law and in our workplaces.
Thanks to the tireless work of advocates, we've had many recent encouraging wins at the national level:
In the past year, anti-racism protests have sparked important conversations around diversity, equity and inclusion. The Department of Labor has recommitted to being an inclusive workplace, and continues to offer trainings related to sexual orientation and gender identity, including those related to the use of gender-inclusive language and pronouns. I've been proud to provide these trainings and support those efforts as a vice president of Pride at DOL, an affinity group for the department's LGBTQ+ employees and contractors and our allies.
As part of the department's efforts to implement the sexual orientation and gender identity executive order, our Civil Rights Center – a member of the Title VI/Title IX Interagency Working Group led by the Department of Justice – will serve on the Title IX and Executive Order 13988 Committee. This committee will serve to provide opportunities for interagency collaboration to advance EO 13988's goal of protecting individuals from discrimination on the basis of sexual orientation and gender identity, ensuring the Bostock decision is applied to Title IX and other relevant statutes, and making federal agencies welcoming to LGBTQ+ people.
The department is also working to reverse the impact of the prior administration's executive order on diversity training. Our Office of Federal Contract and Compliance Programs is examining promising practices for diversity training as one component of broader efforts to eliminate bias from employment practices. In addition, the department is conducting an equity review to better understand how well our policies and programs are reaching historically underserved populations, and launched a related data challenge.
But there is still more work to do, and our pride can come at a price. Being visible sometimes means being exposed to harassment, discrimination, and violence. This is especially true for transgender people, particularly those who are women and people of color. Equity and inclusion require creating an environment — through language, policies and practices — that not only tolerates but recognizes and affirms people's identities and relationships. Only with this can employers create a sense of belonging and value in their organization.
So as we celebrate Pride Month this year and every year, let's recognize all the work that has been done and that is necessary to keep pushing forward.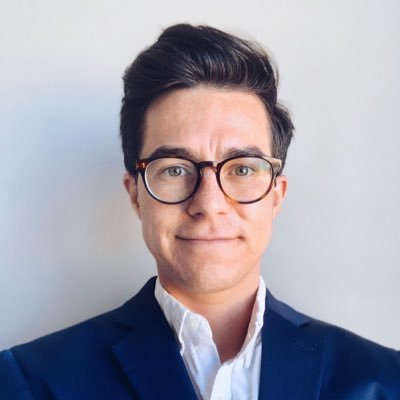 B.A. Schaaff (they/he) is an attorney in the U.S. Department of Labor's Office of the Solicitor and is vice president of Pride at DOL.
Pulse shows that out of tragedy, there can be triumph
On June 12th, 2016, Pulse became the second deadliest mass shooting in U.S. history- out of tragedy, there can be triumph.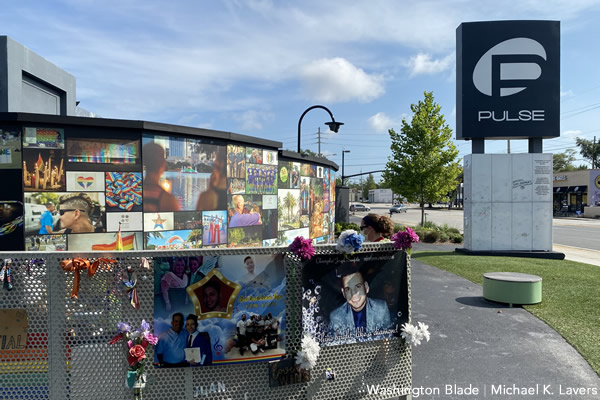 By Jason Lindsay | WASHINGTON – It's been 5 years since 49 people were killed and 53 others were injured when a man armed with an assault rifle, large capacity magazines, and a heart full of hate attacked the Pulse nightclub in Orlando, Florida. On June 12th, 2016, Pulse became the second deadliest mass shooting in U.S. history.
It's been 5 years since the families and friends of those taken that night have heard their laughs, seen their smiles, or held their hands. It's been 5 years that the survivors have had to relive their trauma of that fateful night. Saturday marks 5 years since this deadly attack and it is a time we can reflect on the lives lost, those injured, the progress made since the attack, and what we all can do to fight for commonsense gun reform to make our country a safer place.
This tragedy struck at the heart of the LGBTQ community, both in Orlando and around our country, happening right in the middle of Pride month. While this is a somber anniversary that we must honor and remember the tragedy, it is also a time to reflect on what our community has accomplished as a result of this horrific event. While we grieve for those we lost, today there is hope. Out of the tragedy, a movement was born in the LGBTQ community to fight for gun reform, led by groups such as the Pride Fund to End Gun Violence, which was established within days of the shooting. It includes Pulse survivors, family members of those killed in the attack, and key stakeholders. Working at the state and federal level, this new generation of activists are mobilizing and advocating for change to honor those lost with action. Through political action, advocacy, and recruiting new activists to the gun reform fight, the Pride Fund, other groups, and the LGBTQ community as a whole are honoring the legacy of the Pulse victims through meaningful action. The mission of Pride Fund is year round, working daily to enact gun reform, elect gun safety champions at the state and federal level, and advocating for change all over the country.
As we look back over the last five years there have been some significant accomplishments that reflect the hard work that has been done since the tragedy.
First, prior to Pulse, gun reform was not one of the top priorities among the LGBTQ community. Immediately following the shooting, our community began to have conversations about this critical topic and learn about the current efforts underway to change our gun laws. I created Pride Fund to End Gun Violence as an organization to spearhead our community's efforts and harness the political power of the LGBTQ community to create change. Whereas gun reform was not a top priority before, public polling has shown in the years since that gun reform is now a top priority for LGBTQ voters. We are holding our political candidates to a certain standard and pushing them to make gun reform a priority. As a community, we are targeting some of the worst elected officials at the state and federal that are NRA backed cronies who stand in the way of legislative change. Pride Fund has been involved in over 125 political races around the country since our creation, and we have helped kick some of the worst Republicans out of office, replacing them with gun safety champions.
Second, we have witnessed many of those personally impacted by the tragedy, the survivors, the family members and friends of those killed, and key stakeholders like the owner of Pulse, become national activists in this cause. They have stepped beyond their own personal pain to take on leadership roles, speak about their experiences and the need for change in the media, in public forums, political rallies, and in meetings with elected officials. These individuals have refused to sit on the sidelines, they have wanted to honor those lost with action, and they have been doing a stellar job.
Third, Democrats have seized on the issue and made it one of their top priorities – in their campaigns and in elected office. The 2018 election was the first time gun reform was a key issue, not only on the campaign trail, but by voters. With Democrats winning the House of Representatives, bills started to finally pass to address gun reform, however the Senate stopped its movement. Now with Democrats controlling the House, Senate, and White House, we are in the greatest position to enact change. We just have to work hard in the Senate. For the first time in recent history, the CDC has received funding to study gun violence. A major win! With the election of President Biden, he is acting within his power to make our country safer. He has announced a series of initial actions and subsequent items have taken place. Most recently, the ATF has issued a proposed rule to stop the proliferation of "ghost guns," and in his budget request for next year, he has included a $232 million dollar increase in funding for the DOJ and HHS to tackle gun violence.
Fourth, in a significant move by Congress in recent days, the House and Senate have voted to designate a Pulse National Memorial site.
Out of tragedy, there can be triumph, and the Pulse tragedy has certainly shown this to be true.
As we reflect on this 5th anniversary, take a moment to think about this loss of life, remember the victims, and think about all of the people around you that you want to protect from gun violence, then take action by getting involved with Pride Fund to End Gun Violence by visiting www.pridefund.org. 
To get involved, volunteer, or donate to help enact real gun reform, visit our website at PrideFund.org.
Like us on Facebook and follow us on Twitter @Pride_Fund.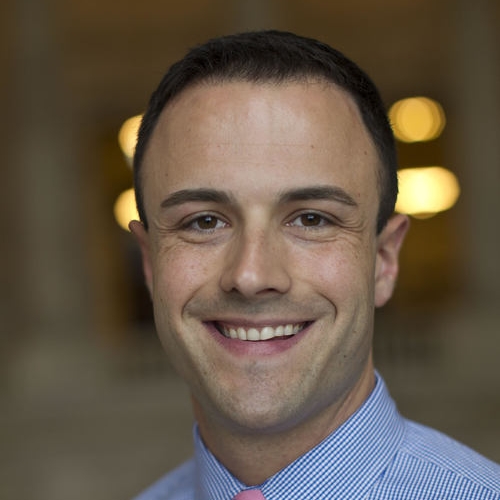 Jason Lindsay is founder and executive director of Pride Fund to End Gun Violence, a PAC that supports state and federal candidates who will act on sensible gun policy reforms and champion LGBTQ equality. Lindsay is a seasoned political operative with 16 years of experience working in politics, government, and campaigns. He also served for 14 years in the U.S. Army Reserve and was deployed to Iraq in 2003.