Anti-LGBT hater disrupts drag queen story hour
Recorded children and posted to social media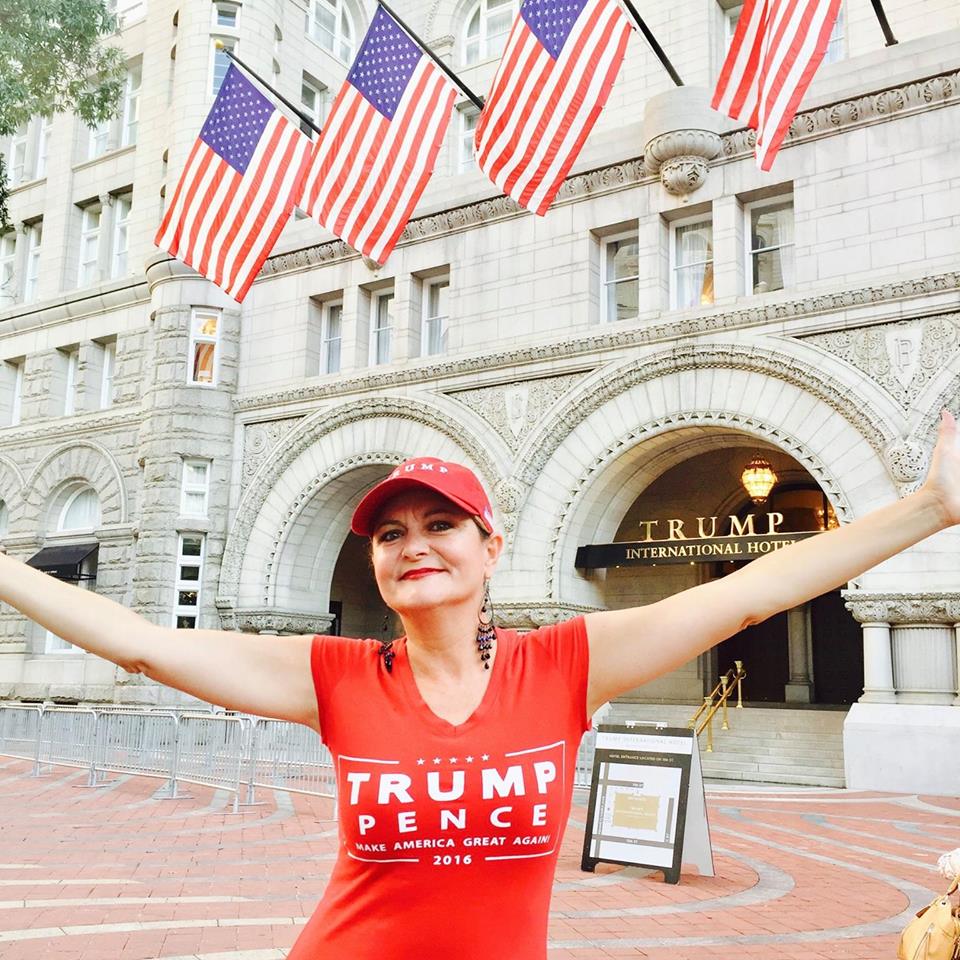 A member of MassResistance, designated by the Southern Poverty Law Center to be an anti-LGBTQ hate group, disrupted drag queen story hour at Riverside's Cellar Door bookstore last week, Oct. 27—which annoyed out Rep. Mark Takano. Hearing the news, he called his friend, book store owner Linda Sherman-Nurick, and offered to participated in a drag queen reading.
"I will be there," Takano told the Los Angeles Blade he promised Sherman-Nurick.
The event, featuring Halloween books read by three drag queens, apparently angered several people. That included Genevieve Peters, who drove the nearly two-hour trek from LA to downtown Riverside with Jess Right specifically to record and protest the event.
Peters later told KNBC4's Tony Shin that she was part of the Torrance-based California chapter of MassResistance, which came to the attention of Angelinos during the fight over Prop 8. "This is about saying 'You know what, this is a perverse lifestyle and if you choose it, it's your business," Peters said. "But we as Americans can choose not to agree with it," Peters later told KNBC4.
Sherman-Nurick told the Los Angeles Blade in a phone interview Thursday, Nov. 1, that she had received angry phone calls from people saying that the store shouldn't host that event.
"There's quite a few indie bookstores hosting drag queen story time," Sherman-Nurick said, adding that she told those callers "that's fine, you don't have to come." She said that the event proved popular with many of her regular customers, some who had traveled from as far away as San Diego to attend with their children.
During the event, Sherman-Nurick said she noticed a woman recording video with a mobile phone. She explained to the woman that she couldn't record the children without their parents permission.
However, Peters refused to stop. The situation escalated after several parents surrounded Peters and demanded she cease recording. A security guard for the book store intervened, as well.
Finally, Sherman-Nurick called the Riverside Police Department to remove her. Peters told police that she wasn't recording the children, just the drag queens. She then voluntarily departed and no charges were made.
Peters told KNBC4 that she decided to attend the reading because she feels that the country is going down an immoral path. "For the last 30 years, the homosexual agenda has been first and foremost wanting to desensitize our communities, our children, our families," she said.
Sherman-Nurick said she has been getting dozens of mostly positive calls, emails, as well as messages on the store's Facebook page. Her customers have also been extremely supportive, including her long time friend Mark Takano. Rafael Elizalde, a spokesperson for Takano confirmed that "if the calendars align," the Congressmember would be more than happy to read alongside the drag queens.
Sherman-Nurick said a parent from San Diego, who attended the event, told her that she found Peters' website and her child was clearly visible in the video. She's contacted a lawyer to look into the violation of her child's privacy.
Reporting by KNBC 4 Los Angeles and the staff of the Los Angeles Blade
Newsom signs bill making Vote-by-Mail permanent for registered voters
"The bill will permanently expand access & increase participation in our elections by making voting more convenient"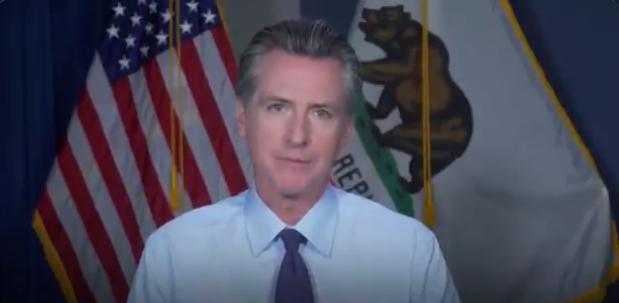 SACRAMENTO – Governor Gavin Newsom signed a package of legislation on Monday to increase voter access and strengthen integrity in elections, including a bill to send all registered voters a vote-by-mail ballot. 
In a move to increase access to democracy and enfranchise more voters, the Governor signed AB 37 authored by Assemblymember Marc Berman (D-Menlo Park), permanently requiring a vote-by-mail ballot be mailed to every active registered voter in the state.
The practice of sending vote-by-mail ballots to every registered voter first began in California in 2020, and was extended through 2021, as a safety measure to counteract pandemic-related disruptions and resulted in record voter participation.
"As states across our country continue to enact undemocratic voter suppression laws, California is increasing voter access, expanding voting options and bolstering elections integrity and transparency," said Newsom. "Last year we took unprecedented steps to ensure all voters had the opportunity to cast a ballot during the pandemic and today we are making those measures permanent after record-breaking participation in the 2020 presidential election. I extend my thanks to Assembly Elections Committee Chair Assemblymember Marc Berman for his leadership on this issue."
"The bill will permanently expand access and increase participation in our elections by making voting more convenient and meeting people where they are," said California's Secretary of State Dr. Shirley Weber. "Vote-by-mail has significantly increased participation of eligible voters. Voters like having options for returning their ballot whether by mail, at a secure drop box, a voting center or at a traditional polling station. And the more people who participate in elections, the stronger our democracy and the more we have assurance that elections reflect the will of the people of California."
"When voters get a ballot in the mail, they vote," said Assemblymember Berman. "We saw this in the 2020 General Election when, in the middle of a global health pandemic, we had the highest voter turnout in California since Harry Truman was president. I want to thank Governor Newsom for signing AB 37, ensuring that every active registered voter in California will receive a ballot in the mail before every future election. As other states actively look for ways to make it harder for people to vote, California is expanding access to an already safe and secure ballot."
Newsom also signed SB 35 authored by Senator Tom Umberg (D-Santa Ana) making changes to the distance within which electioneering and specified political activities near a voting site are prohibited; AB 1367 by Assemblymember Evan Low (D-Campbell) increasing penalties for the egregious personal use of campaign funds to up to two times the amount of the unlawful expenditure; and SB 686 by Senator Steve Glazer (D-Contra Costa) requiring a limited liability company (LLC) that is engaged in campaign activity to provide additional information regarding the members and capital contributors to the LLC.
Black AIDS Institute appoints Toni Newman as interim CEO
As Toni Newman steps into her new role at BAI, she will be one of only a few Black Trans women to head a non-profit in the nation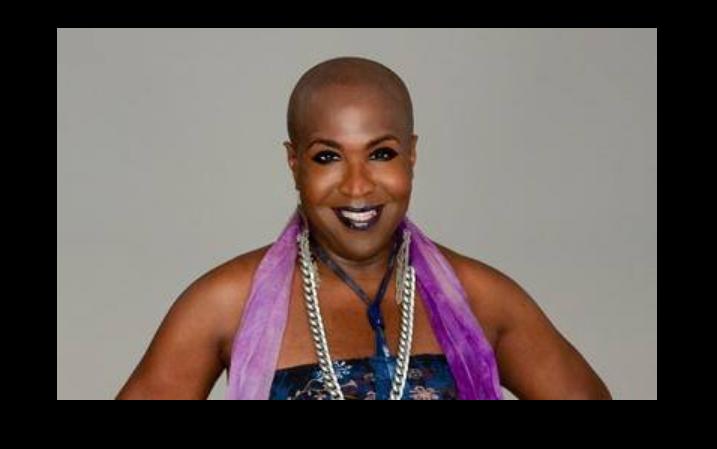 LOS ANGELES – The Board of Directors of the Black AIDS Institute (BAI) announced the appointment of Toni Newman as its Interim Chief Executive Officer and Dr. Kemal M. Atkins as Managing Director this past week.
Newman is currently the Interim Executive Director at LYRIC – a non-profit in San Francisco, California that focuses on advancing the community and creating social change for lesbian, gay, bisexual, transgender, queer and questioning (LGBTQQ) youth through education, career training and health advocacy. 
Dr. Atkins has been engaged to help further build infrastructure and management processes at BAI. Dr. Atkins, who will serve as a consultant on a temporary basis, has an extensive background in higher education and non-profit leadership where his expertise in crisis management, such as leading institutional responses to the COVID-19 pandemic, and expertise in building national wellness health models will provide much-needed program direction for BAI.
Founded in 1999, the mission of BAI is to stop the AIDS epidemic in Black communities by engaging and mobilizing Black institutions and individuals to confront HIV. In its mission statement, the organization states that "BAI envisions a world where all Black people are free and flourishing without HIV and AIDS, free of stigma and shame, where Black health and well-being are paramount. With a foundation in advocacy and policy work, BAI works towards improving the health and wellness of Black people through research, community efforts, and clinical work."
As she steps into her new role at BAI, she will be one of only a few Black Trans women to head a non-profit in the nation.
Ms. Newman is a distinguished Faculty Member at the Transgender Strategy Center in Los Angeles, where she advises non-profit organizations on engagement with transgender and nonconforming communities. In addition, she is the Chair of the Board of Directors for TransCanWork based in Los Angeles.
"Ms. Newman has a wealth of knowledge in non-profit management, budget and finance, and human resources and operations," BAI stated in its statement. "We're excited that she has agreed to serve as our Interim CEO as we continue implementing our transition plan to find a permanent, innovative executive staff leader."
Ohio added to 'Restricted' travel list for California state employees
"Blocking access to life-saving care is wrong. Period," said Bonta. "When states discriminate against LGBTQ+ Americans California must act."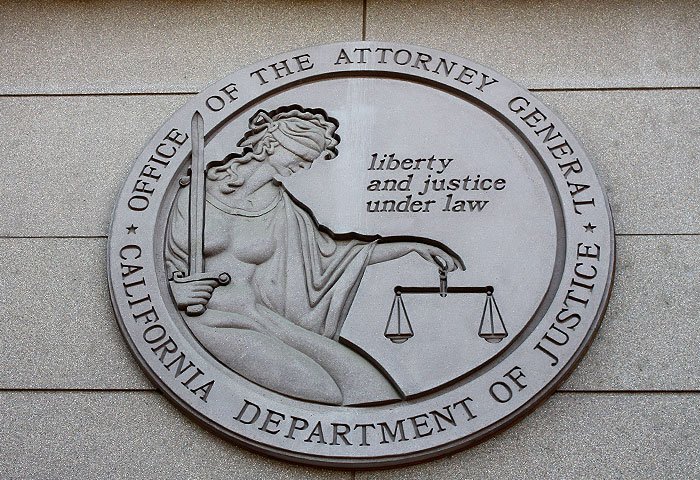 SACRAMENTO – California Attorney General Rob Bonta announced Friday that — effective Sept. 30, 2021 — California will restrict state-funded travel to Ohio as a result of new anti-LGBTQ+ legislation recently enacted in the state.
Specifically, provisions of the new legislation, Ohio House Bill 110 (HB 110), will allow medical providers in the state to deny care to LGBTQ+ Americans, including Californians traveling in Ohio. The new restrictions on state-funded travel to Ohio announced today are required by California Assembly Bill 1887 (AB 1887), which passed in 2016.
"Blocking access to life-saving care is wrong. Period," said Bonta. "Whether it's denying a prescription for medication that prevents the spread of HIV, refusing to provide gender-affirming care, or undermining a woman's right to choose, HB 110 unnecessarily puts the health of Americans at risk. Critically, the law runs afoul of Assembly Bill 1887. When states discriminate against LGBTQ+ Americans, the California Department of Justice must act. That's why — in line with the law — we're adding Ohio to California's state-funded travel restrictions list."
Effective 9/30, CA — in line w/ #AB1887 — is restricting state-funded travel to Ohio as a result of new legislation that threatens to deny medical care to members of the LGBTQ+ community.

Blocking access to healthcare is wrong. Period.https://t.co/8oWryHpN2g

— Rob Bonta (@AGRobBonta) September 24, 2021
Assemblymember Evan Low, the Chair of the California Legislative LGBTQ issued a statement in support of Bonta's action;
"Ohio's decision to condone attacks on the health of its nearly 400,000 LGBTQ+ residents was widely opposed by the state's medical community. It's plain that this law only serves to discriminate," said Low, "We will never put Californians at risk of falling victim to the same toxic standard by supporting the use of taxpayer dollars for travel in places where anti-LGBTQ discrimination is the law of the land."
Thank you 🙏 @AGRobBonta 🙏 for taking this important stand. We will never put Californians at risk by supporting the use of taxpayer dollars for travel in places where anti-LGBTQ discrimination is the law of the land. 👊🌈 @RobBonta @eqca https://t.co/FwJOjE4IBs

— Evan Low (@Evan_Low) September 24, 2021
In a statement released Friday by his office, Bonta noted;
"Despite increasing awareness of and respect for the inherent dignity of LGBTQ+ people, there has been a recent, dangerous wave of discriminatory new legislation signed into law in states across the country that directly works to roll back hard-won anti-discrimination protections. Many states pushing these new discriminatory laws are already on California's travel restrictions list, which with the addition of Ohio will now grow to a total of 18 states. Ohio's HB 110 is particularly troublesome in that it allows medical providers to deny important healthcare services to any patient over the entire course of the patient's treatment.
The law is applicable to a wide range of important services, including nursing and physician services, counseling and social work, psychological and psychiatric services, surgery, and the provision of pharmaceuticals. The law further takes steps to protect any medical practitioner or healthcare institution from suffering any consequences — whether civil, criminal, or administrative — for declining to participate in or pay for critical healthcare. Although HB 110 does contain a provision that suggests medical practitioners should try to transfer a patient where appropriate, the law offers no real protection because the language is discretionary and does not require action to help the patient.
In enacting AB 1887, the California Legislature determined that California must take action to avoid supporting or financing discrimination against lesbian, gay, bisexual, and transgender Americans. To that end, the law restricts state agencies, departments, boards, or commissions from authorizing state-funded travel to a state that — after June 26, 2015 — has enacted a law authorizing, or repealing existing protections against, discrimination on the basis of sexual orientation, gender identity, or gender expression. Each applicable California agency is responsible for consulting the AB 1887 list created by the California Department of Justice to comply with the travel and funding restrictions imposed by the law."
There is a ban against travel to 17 other states, including Texas which had attempted to sue California at the U.S. Supreme Court, which in a 7-2 decision, the high court rejected the case and declined to hear oral arguments.