Anti-LGBT hater disrupts drag queen story hour
Recorded children and posted to social media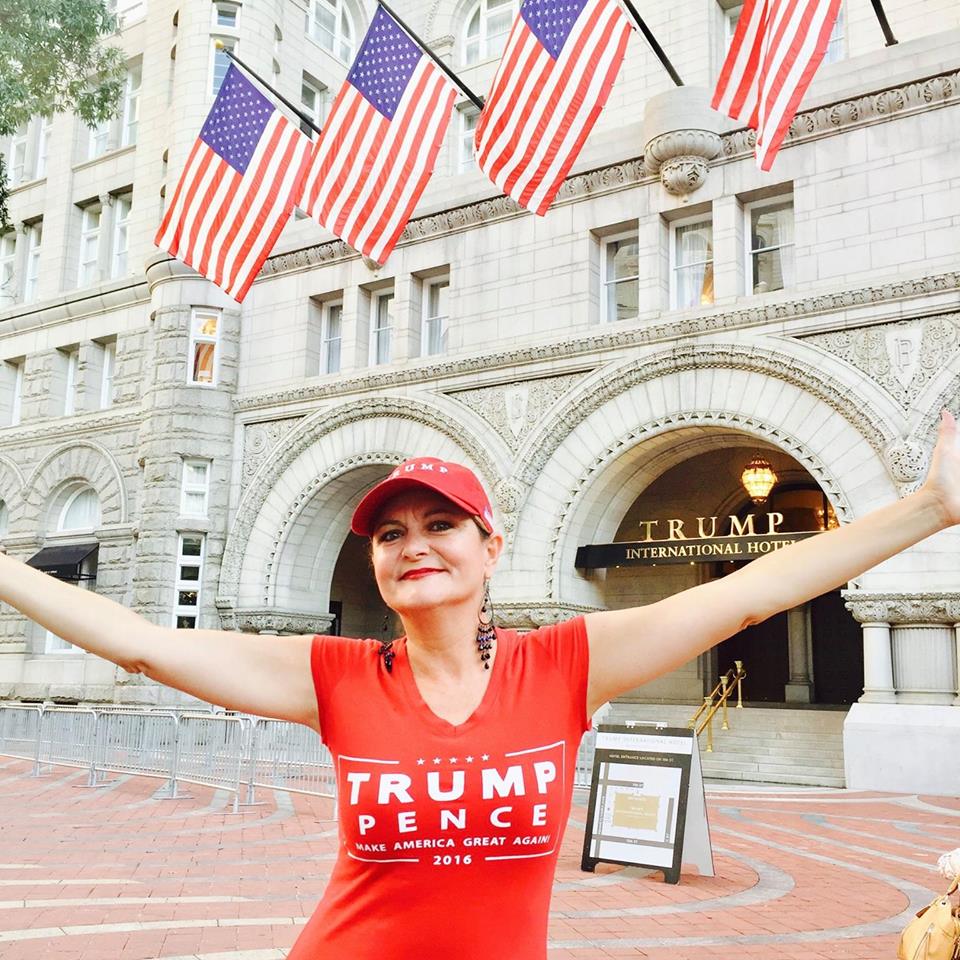 A member of MassResistance, designated by the Southern Poverty Law Center to be an anti-LGBTQ hate group, disrupted drag queen story hour at Riverside's Cellar Door bookstore last week, Oct. 27—which annoyed out Rep. Mark Takano. Hearing the news, he called his friend, book store owner Linda Sherman-Nurick, and offered to participated in a drag queen reading.
"I will be there," Takano told the Los Angeles Blade he promised Sherman-Nurick.
The event, featuring Halloween books read by three drag queens, apparently angered several people. That included Genevieve Peters, who drove the nearly two-hour trek from LA to downtown Riverside with Jess Right specifically to record and protest the event.
Peters later told KNBC4's Tony Shin that she was part of the Torrance-based California chapter of MassResistance, which came to the attention of Angelinos during the fight over Prop 8. "This is about saying 'You know what, this is a perverse lifestyle and if you choose it, it's your business," Peters said. "But we as Americans can choose not to agree with it," Peters later told KNBC4.
Sherman-Nurick told the Los Angeles Blade in a phone interview Thursday, Nov. 1, that she had received angry phone calls from people saying that the store shouldn't host that event.
"There's quite a few indie bookstores hosting drag queen story time," Sherman-Nurick said, adding that she told those callers "that's fine, you don't have to come." She said that the event proved popular with many of her regular customers, some who had traveled from as far away as San Diego to attend with their children.
During the event, Sherman-Nurick said she noticed a woman recording video with a mobile phone. She explained to the woman that she couldn't record the children without their parents permission.
However, Peters refused to stop. The situation escalated after several parents surrounded Peters and demanded she cease recording. A security guard for the book store intervened, as well.
Finally, Sherman-Nurick called the Riverside Police Department to remove her. Peters told police that she wasn't recording the children, just the drag queens. She then voluntarily departed and no charges were made.
Peters told KNBC4 that she decided to attend the reading because she feels that the country is going down an immoral path. "For the last 30 years, the homosexual agenda has been first and foremost wanting to desensitize our communities, our children, our families," she said.
Sherman-Nurick said she has been getting dozens of mostly positive calls, emails, as well as messages on the store's Facebook page. Her customers have also been extremely supportive, including her long time friend Mark Takano. Rafael Elizalde, a spokesperson for Takano confirmed that "if the calendars align," the Congressmember would be more than happy to read alongside the drag queens.
Sherman-Nurick said a parent from San Diego, who attended the event, told her that she found Peters' website and her child was clearly visible in the video. She's contacted a lawyer to look into the violation of her child's privacy.
Reporting by KNBC 4 Los Angeles and the staff of the Los Angeles Blade
Newsom eases drought restrictions
Since Governor Newsom announced the 15% voluntary conservation goal, Californians conserved 600,000 acre-feet of water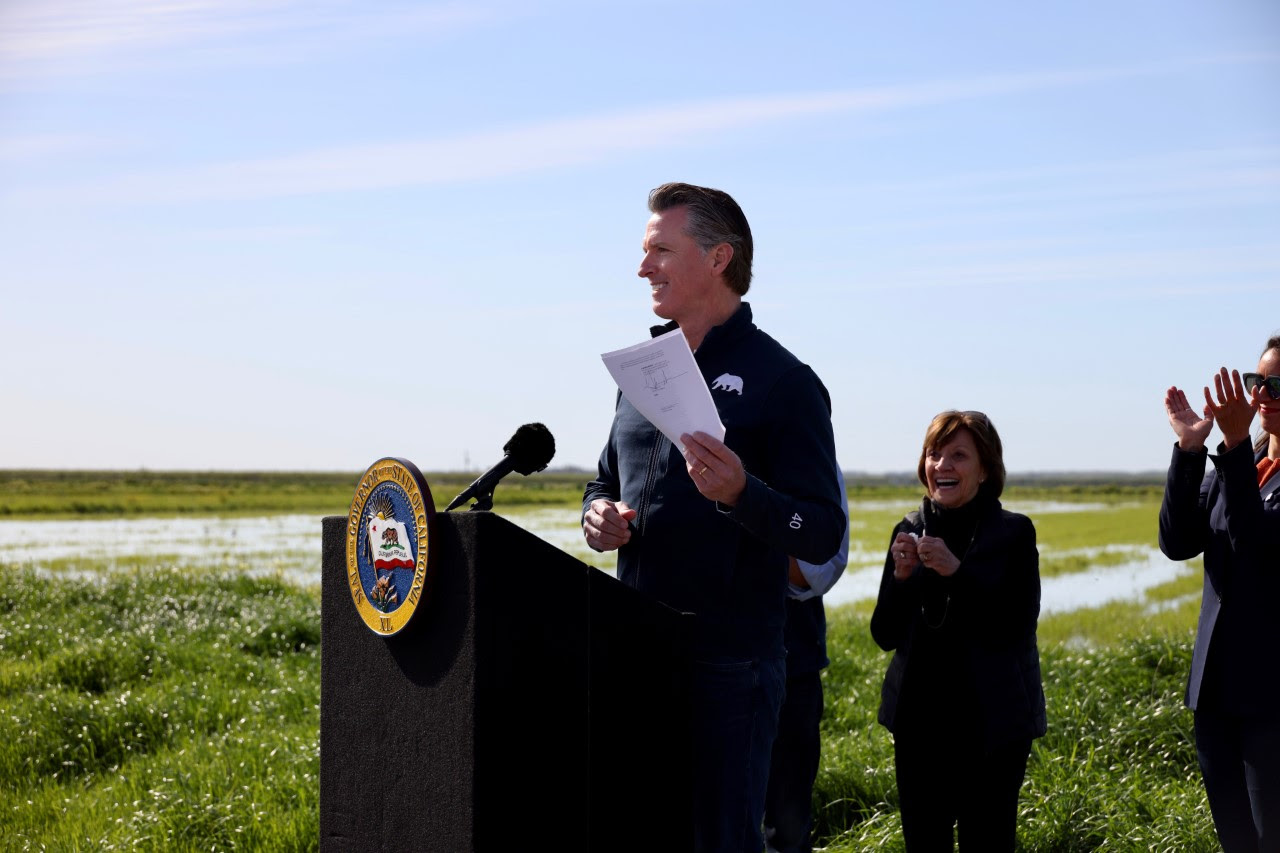 YOLO COUNTY – Governor Gavin Newsom today rolled back some drought emergency provisions that are no longer needed due to current water conditions, while maintaining other measures that support regions and communities still facing water supply challenges, and that continue building up long-term water resilience.
Amid climate-driven weather whiplash, the state has taken action to boost water supplies through groundwater recharge, stormwater capture, reservoir storage, and more. 
Today's action comes as the state announced increased water deliveries to 29 public water agencies that serve 27 million Californians, now expecting to deliver 75% of requested water supplies – up from 35% announced in February, and the highest since 2017.

While recent storms have helped ease drought impacts, regions and communities across the state continue to experience water supply shortages, especially communities that rely on groundwater supplies that have been severely depleted in recent years. Today's order is responsive to current conditions while preserving smart water measures:
Ends the voluntary 15% water conservation target, while continuing to encourage that Californians make conservation a way of life;
Ends the requirement that local water agencies implement level 2 of their drought contingency plans;
Maintains the ban on wasteful water uses, such as watering ornamental grass on commercial properties;
Preserves all current emergency orders focused on groundwater supply, where the effects of the multi-year drought continue to be devastating;
Maintains orders focused on specific watersheds that have not benefited as much from recent rains, including the Klamath River and Colorado River basins, which both remain in drought;
Retains a state of emergency for all 58 counties to allow for drought response and recovery efforts to continue.
A copy of today's executive order can be found (here).
"We're all in this together, and this state has taken extraordinary actions to get us to this point. The weather whiplash we've experienced in the past few months makes it crystal clear that Californians and our water system have to adapt to increasingly extreme swings between drought and flood. As we welcome this relief from the drought, we must remain focused on continuing our all-of-the-above approach to future-proofing California's water supply," the governor said.
Since Governor Newsom announced the 15% voluntary conservation goal, Californians conserved 600,000 acre-feet of water – representing 1.2 million households' yearly usage.

The Governor today visited the Dunnigan Groundwater Recharge Project in Yolo County, where he highlighted the state's work to accelerate and increase groundwater recharge to make the most of winter storms. California is working to expand groundwater recharge by at least 500,000 acre-feet in potential capacity as part of our water supply strategy.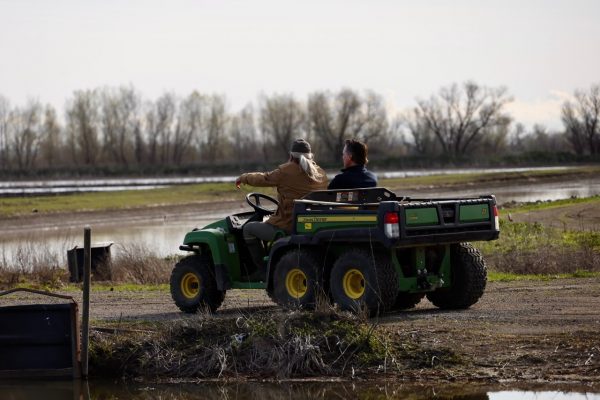 Leveraging the state's long-term water supply strategy and more than $8.6 billion committed by Governor Newsom and the Legislature in the last two budget cycles to build water resilience, California is taking aggressive action to prepare for hotter and drier conditions driven by climate change that could reduce the state's water supply by up to 10% by 2040. In the 2023-24 state budget, Governor Newsom is proposing an additional $202 million for flood protection and $125 million for drought-related actions.

Here are other actions that Governor Newsom and the Legislature have taken to boost water supply, expand storage, and improve infrastructure:
EXPANDING SUPPLY & STORAGE BY 1.1 MILLION ACRE-FEET: California has bolstered supply and storage through groundwater recharge and other projects, including a combined 1.1 million acre-feet of water – enough for 2.2 million households' yearly usage.
EXECUTIVE ORDERS TO CAPTURE & STORE MORE WATER: During recent storms, Governor Newsom signed executive orders to accelerate stormwater capture to boost groundwater recharge and other conservation measures.
FAST-TRACKING GROUNDWATER RECHARGE: The state is expanding groundwater recharge by at least 500,000 acre-feet in potential capacity – streamlining permits and $1 billion for groundwater recharge projects for 88,000 more acre-feet per year.
MAXIMIZING STORMWATER CAPTURE: $176 million for 67 stormwater projects and streamlining permitting to take advantage of major storm events.
EXPANDING STORAGE ABOVE & BELOW GROUND: California is supporting seven locally-driven water storage projects that would expand the state's capacity by 2.77 million acre-feet – about three times as much water as Folsom Lake can hold. And, California is working to expand San Luis Reservoir by 135,000 acre-feet to store more storm runoff.
ADVANCING CLEAR, AMBITIOUS TARGETS: 142 actions to improve water resilience and bolster water supplies, and a roadmap for expanding urban stormwater capture capacity by 250,000 acre-feet and adding 4 million acre-feet of water storage capacity.
MODERNIZING WATER INFRASTRUCTURE: California is working to modernize aging water conveyance systems across the state to safeguard long-term water reliability and help carry winter storm runoff into storage.
Climate change has made California's dry and wet spells more extreme and unpredictable – after the three driest years on record, recent rain and snowfall have dramatically changed conditions in many parts of the state. The state has also advanced actions to boost storage and supply. Today's action eases drought emergency provisions that are no longer needed while maintaining others to support impacted communities statewide.

Harnessing water captured and stored from recent storms, the state also announced a major increase in expected State Water Project deliveries to local agencies – now an anticipated 75% allocation.