November 6, 2018 at 10:48 pm PST | by Karen Ocamb
Karen Ocamb liveblog for Midterms 2018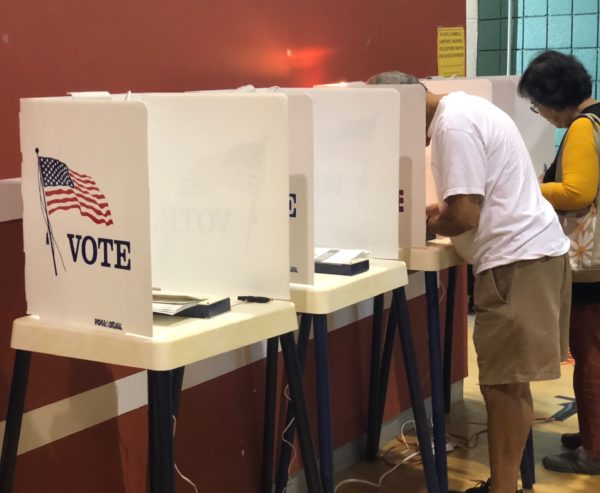 9:50pm – I'll be honest: maybe it's that I am "pulling" for the Democratic candidates to unseat the longtime anti-LGBT jerks like corrupt Duncan Hunter – but I do not feel comfortable going along with "calls" made in these close congressional races yet with only 20-30% of the precincts reporting and reports of lines outside the Registrar of Voters offices in Norwalk and Santa Ana, with a wait-times to vote expected up to four hours. Additionally, one outlet called the Katie Hill vs Steve Knight race for Knight – but just minutes ago, with more precincts reporting, the race is now 50% to 50%, as is Harley Rouda's race against  Dana Rohrabacher, too.  It'll be a long night – but I confess, as well, that there will be some disappointments tonight.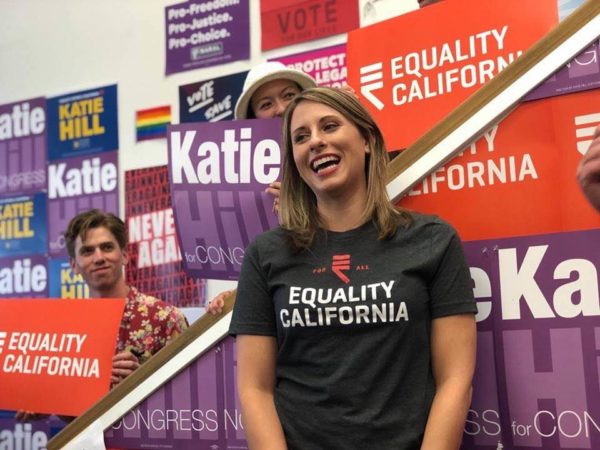 8:40pm – Out bisexual Oregon Gov. Kate Brown has been re-elected. There was concern about how close the margins were, but she pulled it out. OregonLive is prepped to deliver a live feed of her remarks.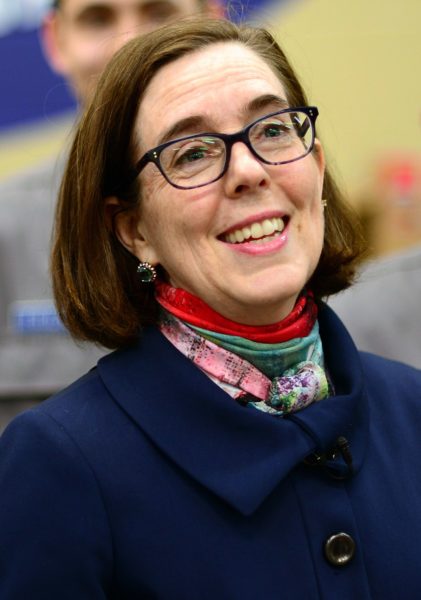 8:26pm – Another non-surprise: Lt. Gavin Newsom elected governor of California. Now – will he get a Democratic majority in the state Legislature? He has so many ideas – this should be a ride.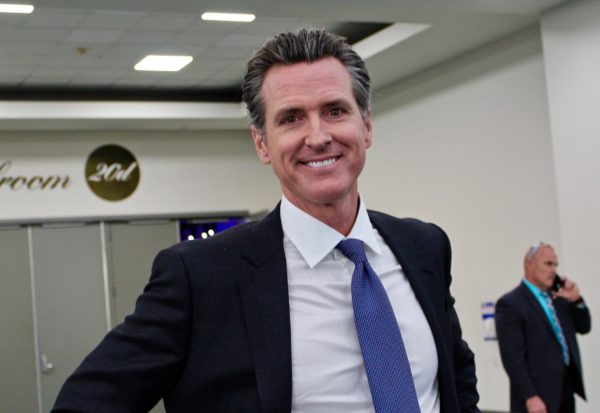 8:05: No real surprise – Sen. Dianne Feinstein has been declared winner in her re-election race agains State Sen. Kevin de Leon. Since it's also projected that the Senate will remain in Republican hands, it will be interesting to see how the GOP members treat the senior senator from California, since they were really very rude to her over the Kavanaugh hearings. On another note, it will be interesting to see what Kevin de Leon does, too. He was so gentlemanly toward Feinstein during their one "conversation," not a debate, that he surely wants to remain in somebody's good graces.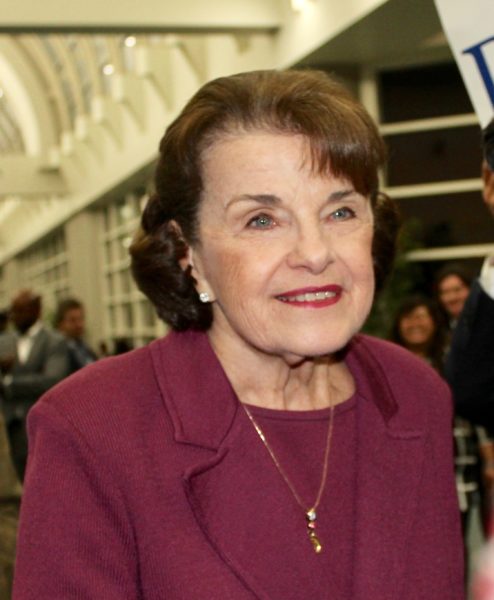 7:55pm: Jacob Soberoff of MSNBC just showed a three-hour long line outside Santa Ana main voting station.
7:45pm: Sam Garrett-Pate, Communications Director at Equality California, says he's in Harley Rouda's CA 48th congressional district campaign headquarters and he says there is not one single volunteer there because they are still out knocking on doors until 7:59, a minute before the polls close! These folks are not going to abandon voting just because one network declares the House has returned to Democratic hands, he says. They want these candidates to win and the other Republican candidates to lose. In Rouda's case – that's evicting longtime anti-LGBT Rep. Dana Rohrabacher, who, BTW, says landlords should be allowed not to rent to LGBT people. We should know more shortly – but be advised: there are so many Vote-By-Mail ballots and provisional ballots, we might not know for a while who wins, unless it's blowout!
7:22: NBC NEWS calls it: the HOUSE goes to the Democrats! BUT PLEASE – that doesn't mean you should not vote. It is NOT OVER! Polls are still open in California – and Dems are not going to win if late voters stay home.
7:07pm: Polls closed in Nevada and the race LGBT folks are watching – Jacky Rosen trying to unseat anti-LGBT Sen. Dean Heller is Too EARLY to call. But just to give you a sense of why HRC fought so hard for her – check out this sass directed at Trump: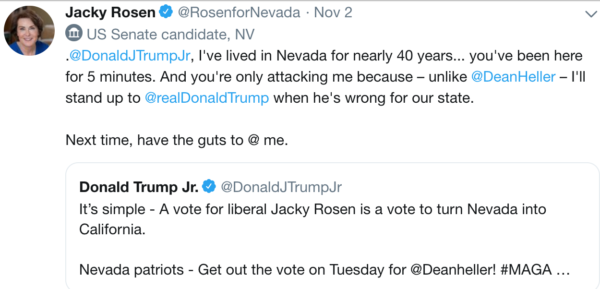 6:40: YEA! Rep. Jared Polis just made history, becoming the first openly gay man to serve as governor of Colorado. He thanked his supporters a day early. Read Chris Johnson's story here.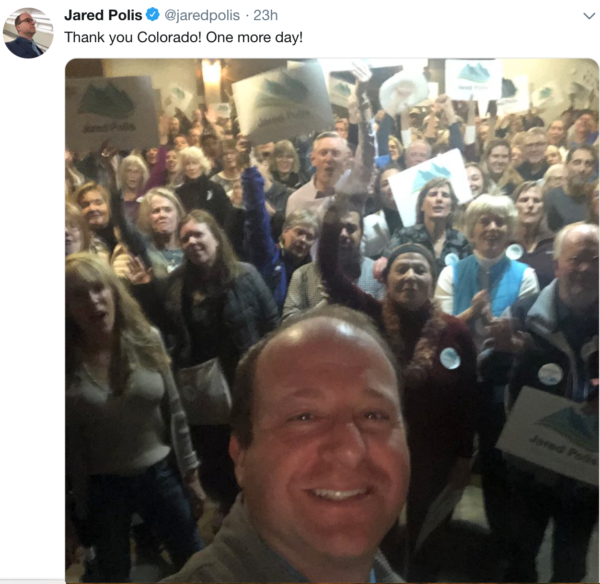 6:15: Out Wisconsin Sen. Tammy Baldwin wins re-election (whew!) but polls just closed in Arizona and the race is Too Close To Call between out bisexual Democratic Rep. Kyrsten Sinema over Trumpite Martha McSally. The arch-conservative newspaper, The Arizona Republic, endorsed Sinema after McSally's outlandish attack ads. They praised Sinema's record of working across the aisle to introduce bills. Remember – this is the late John McCain's home state. McCain like civility and disdained Trump, who wasn't even invited to McCain's funeral. Will this make a difference?
The Arizona Republic's digital arm tweeted this out a bit ago: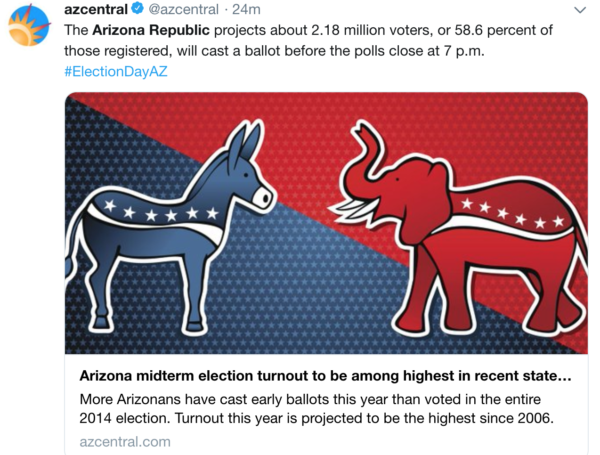 5:50pm – Remember that big hullabaloo when Kentucky clerk Kim Davis refused to issue a marriage license to same sex couples and became an icon, celebrated for her religious-based hate – well, Chris Johnson reports that she has lost her re-election bid as Rowan County Clerk. Maybe the Family Research Council will give her a job. Or Mike Huckabee. Or Mike Pence. Or Donald Trump. Or maybe she'll just go home and knit.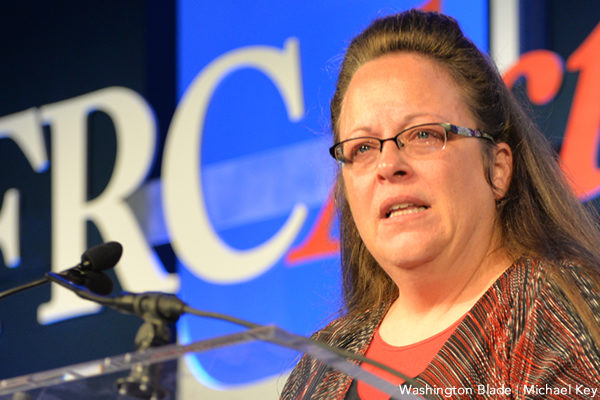 5:10pm – Some polls have closed on the East Coast and all eyes are on Florida and Georgia where African American Democrats Andrew Gillum and Stacey Abrams are vying to become governors of Florida and Georgia, respectively.
But polls are STILL OPEN in California so if you haven't voted yet – GO VOTE! If you need help finding your polling place, go to LAVote.net to get information. People are walking around my polling place in West Hollywood with chests puffed out, proudly displaying their "I Voted" sticker as a sign of engagement and civic duty.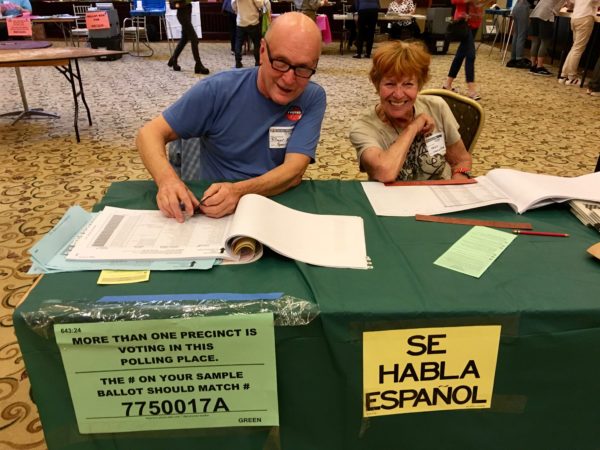 And speaking of civic duty, hats off to the always extraordinary volunteer, Nadia Sutton, longtime member of Stonewall Democratic Club, who served as a poll worker with Roger Moore at my WeHo polling station. She added a French twist of fun to the patriotic exercise of voting. Thank you, Nadia and all poll workers and election staff and volunteers on what will surely be an historic day!