What's next after the Democratic House victory?
Bisexual Katie Hill wins over anti-LGBT Rep. Steve Knight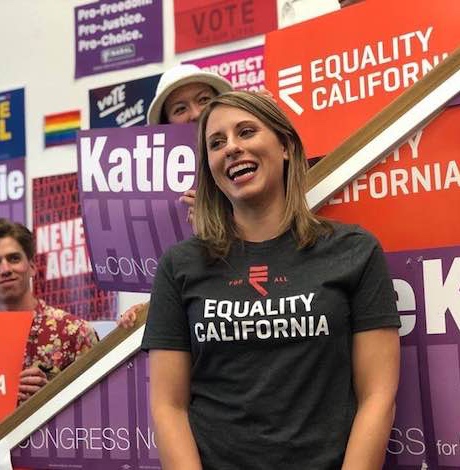 LGBT ally Steve Schmidt, the former Republican strategist turned political pundit, repeatedly cautions that President Donald Trump, whom he calls the "greatest demagogue" in US history, is inciting a "cold civil war."
"Trump has stoked a cold civil war in this country. His rallies brim with menace and he has labeled journalists as enemies of the people," Schmidt tweeted after a lone-wolf mass mail-bomb assassination attempt against Trump's Democratic hit list was uncovered. "That someone would seek to kill their political enemies is not aberrational but rather the inevitable consequence of Trumps [sic] incitement."
That was when Republicans held the White House, the Senate, the House and the majority on the US Supreme Court and the administration had no qualms in publicly rolling back protections for LGBT people. In fact, after the New York Times announced that "Transgender Could be Defined Out of Existence Under Trump," the LGBT community and many allies responded with outrage, becoming deeply invested in winning back the House of Representatives during the Nov. 6 midterm elections, while realizing that the Senate may stay in Republican hands.
Despite hard work and millions of dollars—the Human Rights Campaign alone invested $26 million in a massive grassroots campaign deploying 150 HRC staff to more than 70 congressional, targeted senate and key statewide races across 23 states—the dreamed- about massive big blue wave didn't materialize and many of the progressive leaders that LGBT and ally supporters hoped would win big to stick it to Donald Trump either lost or were artificially deprived of winning.  
There were big wins, however—including out bisexual Katie Hill, 31, who won in California's 25th District against longtime anti-LGBT Rep. Steve Knight in Northern Los Angeles County and part of Ventura. Hill was leading by roughly 5,500 votes, or 52.2 percent just past noon on Wednesday—and Knight decided to concede. "The voters have spoken and they want a new congressman — or a congresswoman, for this district," Knight told KCBSTV. "We wish her the best."
She'll need it. At a Nov. 7 news conference in the East Room of the White House, Trump took a victory lap for personally having staved off the Democrat's Big Blue Wave and weirdly praised House Leader Nancy Pelosi, who is expected to take back the gavel as House Speaker, promising to work with her on "a beautiful bipartisan-type situation." He's promised bipartisanship before—then bailed, most notably with California senior Sen. Dianne Feinstein, who was just handily re-elected, on the issue of gun violence.
But Trump also threw down the gauntlet, promising to assume a "Game of Thrones"-like "warlike posture" if the House dares investigate him or his administration.
"They can play that game, but we can play it better, because we have a thing called the United States Senate," Trump said, referring to the Republican Senate which just gained two seats but is actually a separate branch of government run by Majority Leader Mitch McConnell. "I could see it being extremely good for me politically because I think I'm better at that game than they are, actually, but we'll find out."
For her part, Pelosi told Democrats at their victory party that the House would focus on "restoring the Constitution's checks and balances to the Trump administration," as opposed to immediately following up on LGBT fan favorite Rep. Maxine Water's repeated calls for Trump's impeachment.
LGBT ally Rep. Adam Schiff of Los Angeles, meanwhile, must most feel the burden of the sane free world on his shoulders as he considers assuming the chair of the House Intelligence Committee. He told his supporters at a Burbank restaurant on Election Night, that the era of one-party rule is over.  It's a message he's been pushing while campaigning for others.
"We've had a Congress completely unwilling to do its job, to be a co-equal branch of government, unwilling to push back against the basic indecency of this person in the Oval Office," Schiff at a rally for Katie Hill, the Los Angeles Times reported. "And it is this combination of unethical president and a cowardly, rubber-stamp Congress that has our republic trembling, and why so much rides on our ability to flip the House."
Now flipped, Schiff is expected to investigate Trump's finances, Trump's campaign and the administration's possible links to Russia, intentionally ignored by his Republican counterpart, California Rep. Devin Nunes, who was also just re-elected after a briefly close race.
"As long as Donald Trump is the president, it will be a poisonous atmosphere because he's all about division. Nonetheless, we need to do our best in Congress to get the people's business done. We need to show that we are more than just being about being opposed to him. We are not going to abuse our power the way the Republicans did. We are going to be responsible and tenacious in pursuit of our policy," Schiff said.
House Republicans have trouble brewing in-house, according to The Hill. With Speaker Paul Ryan retiring, the race is on to become the next leader of the House GOP. California Rep. Kevin McCarthy, often seen glued to Trump, has been widely expected to assume the mantle of House minority leader. But shortly after Democrats had re-taken control, far right conservative Rep. Jim Jordan of Ohio announced that he intends to challenge McCarthy.
"In 2016, the American people elected Republicans to come here and change this town. I think the president is doing just that, but I don't think they see the same intensity from folks in Congress, folks in the House of Representatives," Jordan told Hill TV.  "Have we replaced ObamaCare yet? Have we secured the border yet? Have we reformed welfare yet? No."
Jordan promised rigorous debate with the Democrats, as opposed to a possible bipartisanship approach Trump mentioned in his remarks. "Now that we're in the minority, that's about all what we can do is debate, but fight hard in the debate for the principles, for the things that we know the American people sent us here to do in 2016. Show them that we deserve to be back in power in 2020," he said. 
One of those fights is expected to be with the Justice Department over special counsel Robert Mueller's investigation into what US intelligence agencies have called interference by Russian operatives in the 2016 election. Trump calls the investigation a "witch hunt." Jordan, co-founder of the proudly anti-LGBT disruptive conservative House Freedom Caucus, will no doubt engage his Freedom Caucus co-founder, Rep. Mark Meadows of North Carolina. Meadows has introduced articles of impeachment against Deputy Attorney General Rod Rosenstein, who has been overseeing the Mueller probe since Attorney General Jeff Sessions recused himself. 
All of this came before Sessions resigned Wednesday—at Trump's request. Trump has often slammed Sessions since the recusal, suggesting he would fire the Attorney General—the first member of Congress to endorse Trump—right after the midterms. Promise made, promise kept.
Schiff and the Democratic House leadership can now shift their thinking to the multitude of possible clashes that may come in the approaching lame duck session of Congress.
Another check on Trump's power will surely come from the 113 newly elected women, including 28 first-time House members, many who ran inspired by the resistance movement such as Democratic activist Alexandria Ocasio-Cortez, 29, of New York, the youngest member of Congress, now Hill, 31, and Sharice Davids, a lesbian Kansas Democrat and member of the Ho-Chunk Nation..
Both the Human Rights Campaign and Equality California raised massive amounts of money and inspired and organized thousands of volunteers. They targeted California races to not only flip the House to Democrats but also ensure solid pro-equality victories up and down the ballot in California.
"CNN's exit polling had LGBT voters at 6 percent of the turnout and voting 82 percent for Democrats / 17 percent for Republicans. Re turnout: with 113 million voters overall, that's roughly 6.8 million LGBT voters that turned out nationally. Since mail ballots are still being counted, it looks like LGBT voter turnout was at or above the turnout recorded in 2016 exits (7 million). While exit polling can be fickle, it's impressive that LGBTQ turnout in the midterms matched a presidential cycle," Olivia Alair Dalton, HRC's Sr. Vice President of Communications & Marketing, told the Los Angeles Blade.   
We do not yet know the percentage of turnout from the LGBT community in California or Los Angeles. However, gauging by the levels of enthusiasm in each of the campaigns, social media and just walking down the street in West Hollywood, the engagement was very high. Not enough, however, to pass AIDS Healthcare Foundation's Prop 10, which would have returned rent control regulation to municipalities instead of developers and landlords.
What will happen now, after the perceived losses in such key progressive races such as Beto O'Rourke in Texas to Republican Sen. Ted Cruz, and Andrew Gillum and Stacy Abrams running to be the first African American governors of Florida and Georgia, respectively? It is unclear if those races will be subject to recount or will face a legal challenge because of voting irregularities—but the immediate reaction has been one of deep disappointment in the progressive community, even with the historic "rainbow wave" and election of so many women.
"While the outcome of yesterday's midterm elections did not result in securing a safer and more just future for all, it did go a long way toward that goal," said National Center for Lesbian Rights (NCLR) Executive Director Kate Kendell in a statement. "More young people and women showed up to vote and more women and LGBTQ candidates won. We may yet save our nation and repair a U.S. Constitution in tatters. 
"At NCLR we will do our part, fighting in court and engaging these elected officials to demand that our community, especially the most vulnerable, are free to live their lives fully, safely and with full dignity," she concluded.
In statewide elections, the view was a bit more optimistic. Longtime LGBT ally Lt. Gov. Gavin Newsom, best known for helping start the nationwide opposition to then-President George W. Bush's push for a federal constitutional amendment to ban same sex marriage, handily won his race to replace longtime ally Gov. Jerry Brown as California's next governor. Equality California-endorsed candidate Eleni Kounalakis won a spirited race to become the next lieutenant governor.
Less clear, is whether openly gay California Sen. Ricardo Lara won his race against Republican-turned-independent Steve Poizner for Insurance Commissioner. Poizner was a high hope for Republicans who don't much like Trump but like old fashion Republican policies, which Poizner espoused through coded campaign commercials. Lara seemed to rely less on earned media than on other means to reach voters, especially reaching out to the under-media-served Latino community.
While Poizner used to be Insurance Commissioner, he has not be visible for years. Lara, in the meantime, has not only been visible as a State Senator, but has taken on issues such as protecting undocumented immigrants, including LGBT people seeking asylum, and opposing efforts to bring back so-called "conversion therapy. Lara told the Los Angeles Blade that he would, in fact, look at such efforts as "consumer fraud" under his jurisdiction, if elected Insurance Commissioner. If his election is certified, Lara will make history as California's first openly LGBT statewide official. As of Wednesday morning, he was leading by more than 105,000 votes.
"With millions of ballots left to be counted across the state, it is already clear that Californians sent a clear message to Washington, rejecting the politics of fear and division, and electing leaders who will work to unite us and fight for full equality," Equality California Executive Director Rick Zbur said. "The LGBTQ community has much to celebrate this 9Wednesday/Nov. 70) morning — with openly LGBTQ and pro-equality candidates making history across the country last night, a new pro-equality majority in the U.S. House of Representatives and a historic number of women elected to the House, too. We congratulate and look forward to working with Governor-elect Gavin Newsom, Lieutenant Governor-elect Eleni Kounalakis and pro-equality leaders in the Legislature and new Congress to continue making progress toward a world that is healthy, just and fully equal for all LGBTQ people."
Equality California, the nation's largest statewide LGBTQ civil rights organization, took these midterms seriously, campaigning as if this was a presidential election. The organization ran a $650,000 voter engagement and get-out-the vote program that included a direct mail campaign reaching approximately 740,000 voters — including targeted mail supporting Lara and Assemblymember Tony Thurmond's campaign for Superintendent of Public Instruction. He appears to be losing to an even better-funded campaign by charter schools enthusiast, Marshall Tucker.
Equality California also vigorously supported  eight pro-equality candidates for the California Legislature and pushed out robo-calls to approximately 520,000 voters supporting Lara, nine pro-equality Congressional candidates, 14 pro-equality state legislative candidates and 12 openly LGBT local candidates.
Right now, HRC and Equality California-supported candidates Harley Rouda (CA-48) and Mike Levin (CA-49) lead their anti-LGBT opponents by slim margins, with the races still too close to call. The other pro-equality Congressional candidates the LGBT worked hard to elect—Josh Harder (CA-10), Gil Cisneros (CA-39) and Katie Porter (CA-45)—are currently trailing their anti-LGBT opponents but the numbers can easily change as the thousands of vote-by-mail and provisional ballots are counted in each race in the next week or two.
Equality California says that they partnered with NextGen America and the California Labor Federation to target the Hill, Cisneros, Porter and Rouda campaigns in what have been considered new swing districts. They knocked on 7,200 doors and contacted more than 123,000 voters through live phone calls and peer-to-peer text messaging, EQCA says in a press release.
"Other priority races for Equality California included the contest to become California's next Superintendent of Public Instruction and the effort to reelect Legislative LGBT Caucus Member Assemblymember Sabrina Cervantes," EQCA says. "Equality California-endorsed candidate Assemblymember Tony Thurmond currently trails Marshall Tuck by a slim margin in the Superintendent's race, while Cervantes leads her challenger Bill Essayli by three votes. Equality California also strongly supported openly LGBTQ legislative candidates Joy Silver (SD-28), Jovanka Beckles (AD-15) and Sunday Gover (AD-77), who ran strong races and are currently trailing their opponents in races too close to call."
One heart-breaking loss is that of Ammar Campa-Najjar to indicted Republican Rep. Duncan Hunter Jr. in Orange County's 50th District. While the race seemed like a long shot from the beginning, there were moments when he broke through and actually ran neck-and-neck, ahead or within the margin of error. History may look back and question whether Trump's angry, fearful and inaccurate closing argument at campaign rallies about the supposed caravan of diseased and crime-filled immigrants (mostly women and children) who want to "invade" the southern border might have had an impact, as well as Hunter's disgusting racist and unethical campaign ads implying Campa-Najjar, a devout Christian, was a foreign terrorist. As of Nov. 7, Hunter has 54.33 percent of the vote to Campa-Najjar's 45.67 percent.   
"The days of attacking LGBTQ people for political gain are over, and the American people will not stand for lawmakers who try to drum up votes by trafficking in hate," said HRC President Chad Griffin. "Thanks to millions of Americans who stood up and fought back, we have succeeded in restoring a sane, pro-equality majority to the House and placing a check on this administration's hateful agenda."
City of West Hollywood turns 39 years old
At 7:00 p.m., the City's annual State of the Community Program will celebrate WeHo's accomplishments & preview next year's major projects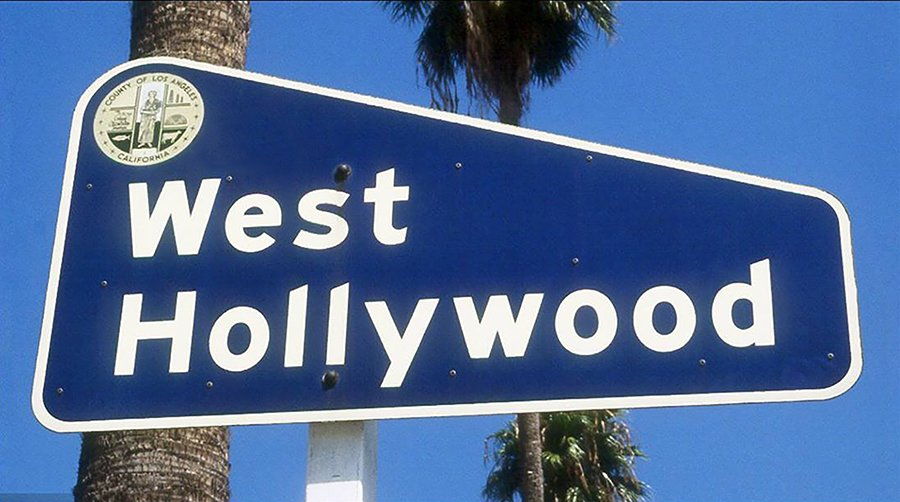 By Paulo Murillo | WEST HOLLYWOOD – The City of West Hollywood turns 39 years old today. The City was officially incorporated as an independent City on November 29, 1984. A coalition of LGBT activists, seniors, and renters proposed a Cityhood with progressive policies and strong tenant's rights protections.
The City is hosting the annual State of the Community Reception & Mixer starting at 6 PM at the West Hollywood Aquatic and Recreation Center (8750 El Tovar Place, West Hollywood, CA 90069). The mixer will allow West Hollywood community members to mingle with residents, elected and appointed officials, and City staff. Appetizers and beverages will be served and there will be live music by the Harrison Jazz Ensemble.
At 7:00 p.m., the City's annual State of the Community Program will celebrate West Hollywood's accomplishments this past year and preview next year's major projects and new initiatives.
The State of the Community presentation will be followed by the NextGen Mixer at 8:00 p.m. The evening will end at the Respite Deck where community members can connect with fellow attendees and enjoy some beats by DJ Asha and a special performance by the City's Inaugural Drag Laureate, Pickle.
To RSVP click on the link here and here CelebrateWeHo23.eventbrite.com.
And here are some highlights of the past 30+ years in West Hollywood:
The first West Hollywood City Council established West Hollywood as the first City in the nation to have a majority openly gay governing body. This was a landmark development in LGBT rights in the United States as well as globally.
The ordinances adopted by the West Hollywood City Council within the first year of Cityhood included landmark legislation such as the City's Rent Stabilization Ordinance (which, upon its adoption was one of the strictest rent control laws in the country); Ordinance prohibiting discrimination against people with HIV and AIDS; Domestic Partnership Ordinance; and Ordinance prohibiting discrimination in employment based on sexual orientation. Today, many of the City's landmark ordinances have been duplicated and have become mainstream policies nationally and globally.
In 1985, the City Council established its Social Services program to provide much-needed services to residents. Over its history, the City has provided millions of dollars in grants to fund programs for people in need. These services have included services for seniors; people with HIV and AIDS; members of the LGBT community; people with disabilities; alcohol and drug use recovery programs; support programs for Russian-speaking immigrants; services for people who are homeless; food programs; and health care services for people who are uninsured. Today, the City's Social Services Division budgets approximately
$5 million per year in funding critical support to programs that impact thousands of people in West Hollywood; City residents live longer and have lower rates of chronic diseases than residents of L.A. County as a whole.
The onset of the HIV/AIDS epidemic had a significant impact on the City of West Hollywood due to the disease's elevated infection rate among gay men which caused a devastatingly high number of deaths in the City. The City of West Hollywood was one of the first government entities to provide social services grants to local AIDS and HIV organizations. The City sponsored one of the first AIDS awareness campaigns in the country in October 1985 and the City's response to the AIDS crisis has been recognized as a model for other cities, nationally and globally. Today, 12 percent of households in the City have a person living with HIV/AIDS.
The City has been one of the most outspoken advocates for the legal rights of LGBT people. In 1985, the City of West Hollywood was one of the first cities in the country to adopt a Domestic Partnership Ordinance. In October 2014, the City marked an exciting milestone as the City Clerk's office at West Hollywood City Hall filed its 10,000th couple as registered Domestic Partners. The City also created the nation's first municipal Transgender Task Force in 2001; in 2009 this became the City's Transgender Advisory Board.
West Hollywood was one of the first cities in the country to pass a resolution in support of marriage equality, paving the way for same-sex marriage initiatives all over the county. In a monumental moment in U.S. history, the City, in conjunction with the Los Angeles County Register-Recorder Clerk, began to issue marriage licenses and perform civil ceremonies for same-sex couples in June 2008, following the Supreme Court of California ruling on Proposition 8. After a legal stay, in June 2013 the U.S. Supreme Court dismissed an appeal in Hollingsworth v. Perry and the City of West Hollywood launched a marriage celebration. West Hollywood City Councilmembers and City Officials performed hundreds of civil ceremonies. On June 25, 2015, West Hollywood hosted a community rally at West Hollywood Park attended by thousands of jubilant revelers celebrating the Supreme Court declaring marriage between same sex couples legal.
Following the election of President Trump in 2016, the West Hollywood City Council affirmed the City of West Hollywood's commitment as a Sanctuary City and reaffirmed the City's commitment to its core values, which includes Respect and Support for People.
In 2017, the West Hollywood City Council approved a Resolution that calls on the U.S. House of Representatives to initiate proceedings for the impeachment of President Donald J. Trump. This came as a response to numerous violations of the Emoluments Clause of the United States Constitution, multiple violations of federal law as it relates to the employment of relatives, serious national security concerns resulting from potential interference with federal elections in 2016, and amid investigations of obstruction of justice.
The City of West Hollywood is one of the first municipalities to form a Transgender Advisory Board, which addresses matters of advocacy on behalf of transgender people in the areas of education, community awareness, and empowerment, and makes recommendations to the West Hollywood City Council. Through its Transgender Advisory Board, the City of West Hollywood regularly co-sponsors programming and recognizes Transgender Awareness Month and Transgender Day of Remembrance each November. For more information about the City of West Hollywood's Transgender Awareness Month events.
The city was a soap box for the Black Lives Matter movement with several marches and demonstrations calling for racial justice taking place on Santa Monica Boulevard in 2020.
In 2021, The city begins recovery from a long COVID-19 Shutdown.
in 2022, the City hosted its inaugural WeHo Pride event, completed the Aquatic and Recreation Center at West Hollywood Park, installed inclusive Pride Crosswalks, responded to the monkeypox outbreak with vaccine clinics and a town hall, urged COVID-19 vaccination boosters leading to more than 87% vaccinations rate amongst residents, provide more than 1.7 million dollars in COVID-19 rental assistance, expanded the City's Block by Block program with 30 new security ambassadors and more than 100 businesses opened since 2021.
**************************************************************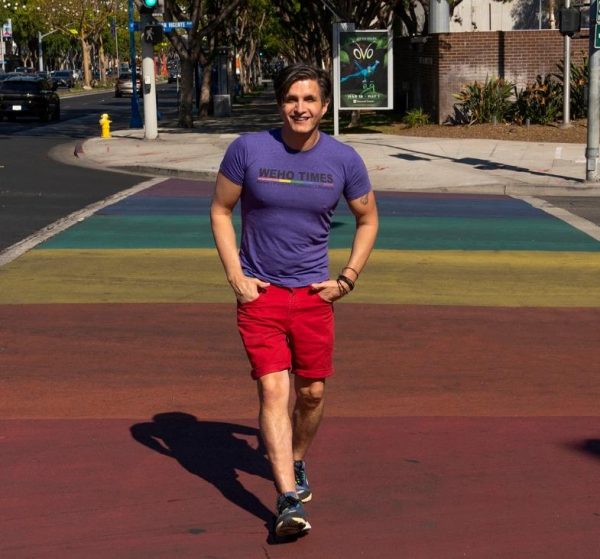 Paulo Murillo is Editor in Chief and Publisher of WEHO TIMES. He brings over 20 years of experience as a columnist, reporter, and photo journalist.
******************************
The preceding article was previously published by WeHo Times and is republished with permission.