November 14, 2018 at 6:07 pm PST | by Karen Ocamb
FBI: WeHo Mayor Duran on suspected mail bomber's hit list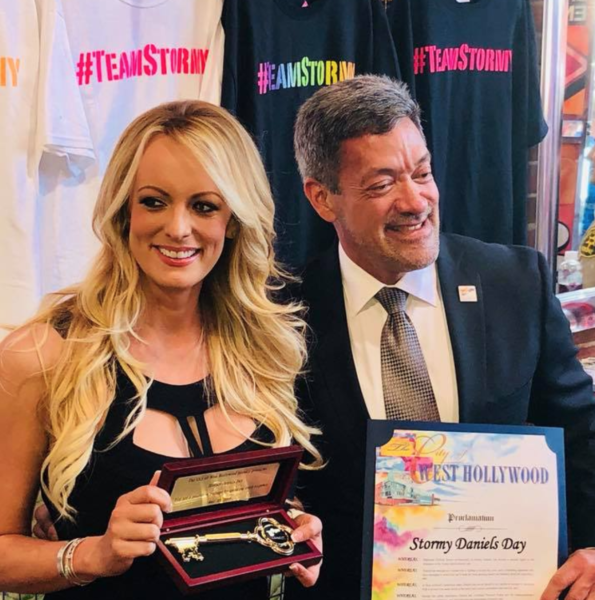 West Hollywood Mayor is not assuming a "What, me worry?" posture, but he's also not freaking out that the FBI told him Wednesday his name was on Cesar Sayoc's assassination hit list. Sayoc is the Donald Trump super-fan accused of mailing more than a dozen pipe bombs Oct 29 to Trump critics and leading Democrats, including Presidents Obama and Clinton. Enforcing a search warrant of his home and van, the FBI found a list of more than 100 other potential targets, including Duran.
The FBI called West Hollywood City Manager Paul Arevello, who then called Duran, who called the FBI.
"[Sayoc] had been investigating various people around the country, trying to figure out information about individual people and I was one of the people he was trying to figure out information on," Duran told the Los Angeles Blade. "I don't know what or how successful he was. All I know was that I was on the list of people he was compiling information on.
"The FBI agent said [Sayoc's] in custody and he's not going to out for a very long time and he doesn't see that he's a continuing threat to me," Duran continued. "But he was unable to say if he was a lone actor or working with others or if any of the information was shared with anyone. Don't know. So they just gave me a 'be cautious and be careful' and 'if you see anything suspicious, or hear anything suspicious, contact the FBI.'"
Duran suspects Sayoc came across his name when researching Trump critics Stormy Daniels and her attorney, Michael Avenatti. "How else would he pick up my name? he asks, recalling presenting Daniels with the Key to the City of West Hollywood last May.
Duran said he and the city have taken precautions—there is enhanced security at his office building and at city hall and the sheriffs will be monitoring his residence "a little more carefully."
Otherwise, Duran said, he is not changing his plans. "It's not the first time I've been down this rabbit hole," he said. Indeed, as a young lawyer in Santa Ana in the late 1980s, he was physically confronted by Rev. Lou Sheldon's religious extremists and had to be escorted out of the city chambers by local police. Additionally, Sheldon's fanboys, the White Aryan Resistance (WAR) tried to set his office on fire, leaving graffiti messages to scare him.
Fending off fear has become familiar. "It's kind of like how we get through Halloween and Pride every year. We have we have hundreds of thousands of people come to West Hollywood – but we're just always alert and prepared for anything. We still have Gay Pride and we still have Halloween and we will continue to have, hopefully, an openly gay mayor in West Hollywood, who's a Trump critic," Duran said. "None of that changes because otherwise those who terrorize would succeed, they would win.  The point of terrorism is to inspire such fear in people that they change their politics or they go silent. And that's just no going to happen. They're just not going to succeed."
Meanwhile, Duran said, "get ready for 2019. With a new government in the US Congress, we'll probably have an even more raucous year."
Out State Sen. Ricardo Lara, potentially the next Insurance Commissioner, also received a call from the FBI, his office said. He was included among 15 other Southern Californians on the hit list.