Born This Way Foundation and Harris Poll find youth of color receiving less kindness
According to the survey's research results, there is an undeniable link to how kindness contributes to many aspects of mental wellness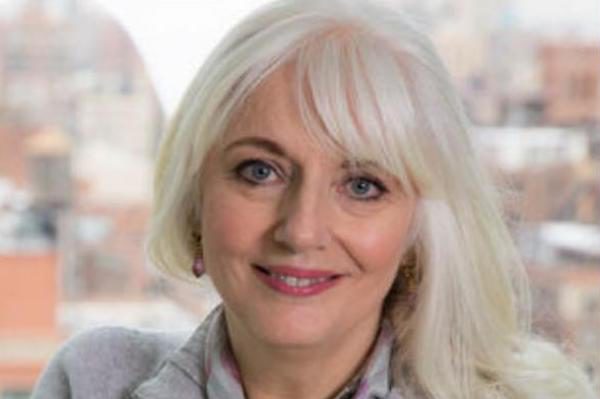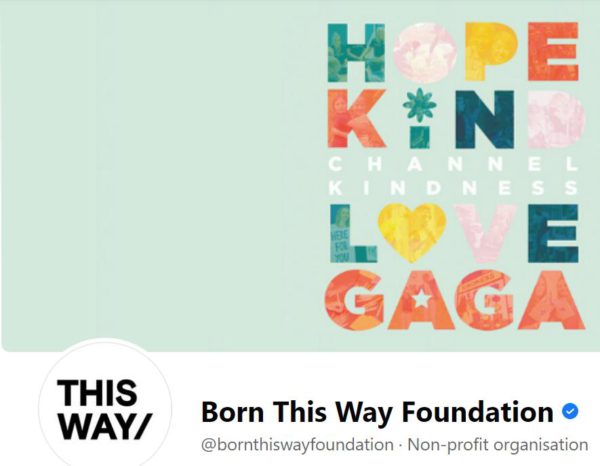 BOSTON, MA. – The Born This Way Foundation announced Monday the results of a survey of over 2,000 young people ages 13 to 24 in the United States, exploring how young people define kindness and the impact on their mental wellness.
The survey, which ran from January 29, 2021 to February 12, 2021, had results showed that nonwhite and LGBTQ+ youths are less likely to hear kind words and thoughts or actions than their cisgender white peers — even from themselves.
According to the survey's research results, there is an undeniable link to how kindness contributes to many aspects of mental wellness, from helping young people feel safe, confident, and less alone to changing the trajectory of their day and even their desire to stay alive.
They also reveal that based on one's race, ethnicity, gender, sexual orientation, and financial security, young people experience and witness kindness in varying frequencies, which could have further implications on their respective mental wellness.
Key findings of the survey include:
Most young people say experiencing more kindness would improve their mental wellness—be it from others (73%), themselves (74%), or observed in the world around them (71%).
The acts of kindness young people most commonly say would have the biggest impact on their mental wellness are having someone who: listens when they have a problem (85% say it would have a big/moderate impact), believes in them and encourages them to do their best (83%), and checks in on them or asks if they're doing OK (80%).
White youth are more likely than Black, Indigenous, and youth of color to say they experience certain acts of kindness. White youth are far more likely to have someone who believes in them and encourages them to do their best, goes out of their way to show they care, or listens when they have a problem.
Transgender and non-binary youth* say that the act of introducing yourself using pronouns is among the top acts that would have a big improvement on mental wellness. (*Note: Small sample size [n=45]. Results should be interpreted as qualitative in nature.)
Three quarters of young people are coping very (19%) or somewhat well (56%), and those who are, are much more likely than those who are not to say they regularly experience and witness acts of kindness, have people in their life who care about them, understand them, or that they can talk to if they have problems, say they have a place they can go (in real life or online) where they feel like they belong, and have found ways to thrive in the past year, ultimately giving insight into the keys to coping with crisis.
The Born This Way Foundation is a non-profit organization founded in 2012 by American musical singer-songwriter artist and LGBTQ/Human Rights activist Lady Gaga and her mother, Cynthia Germanotta.
The full report is available below:
https://www.slideshare.net/btwfoundation/kindness-is-action-report
White House 'walking the walk' on LGBTQ public health
David Lauterstein, co-founder of the popular clothing brand Nasty Pig with husband, Frederick Kearne received an invitation to the White House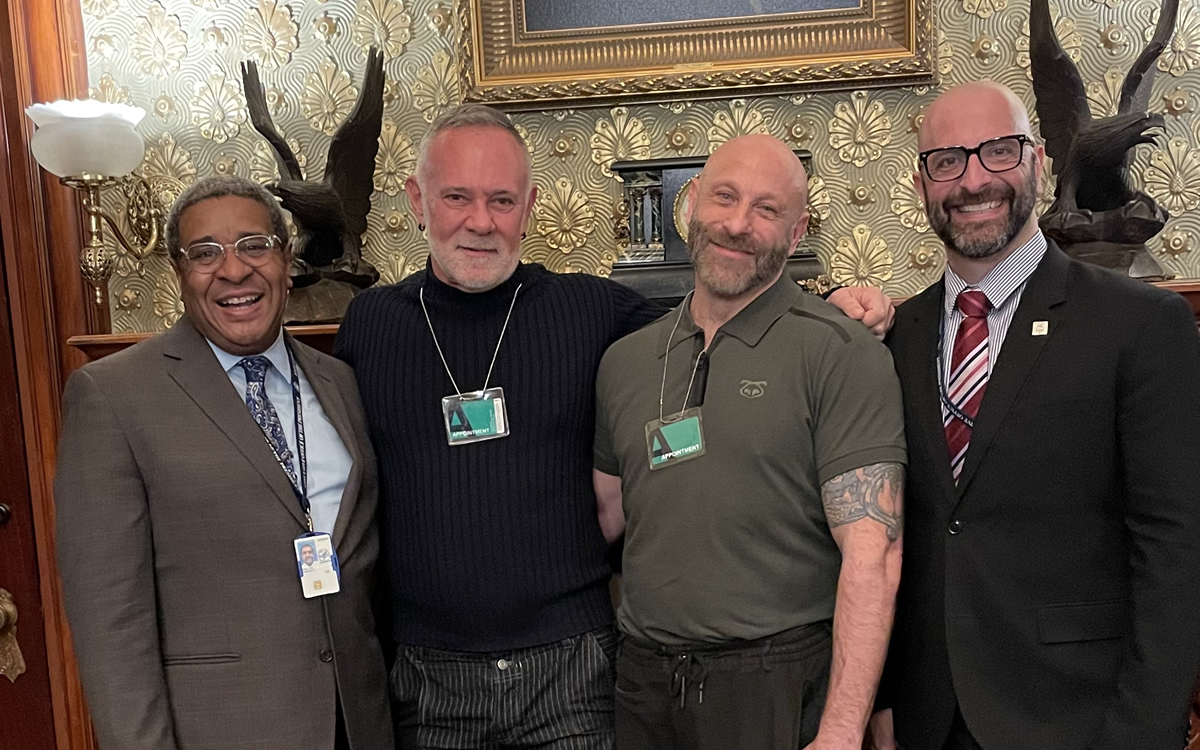 WASHINGTON – David Lauterstein, co-founder of the popular clothing brand Nasty Pig with his husband, Frederick Kearne, spoke with the Washington Blade by phone on Thursday about his company's work with the Biden administration on public health initiatives targeting the LGBTQ community.
The Nasty Pig team received an invitation to the White House on Jan. 12, ahead of the company's planned participation in Mid Atlantic Leather, the fetish event held annually in D.C. over Martin Luther King Jr. weekend.
After meeting with officials, including White House National Mpox Response Deputy Coordinator Demetre Daskalakis and Harold Phillips, policy director of the White House Office of National AIDS Policy, Lauterstein and Kearne decided to scrap their Nasty Pig booth at MAL in favor of administering a popup mpox and sexual health clinic in partnership with federal and D.C. public health teams.
During those conversations at the White House, "We found out that there was a big need for second shots," Lauterstein told the Blade on Thursday.
"We learned we have queer siblings in smaller towns and cities where asking for a vaccine is outing yourself — there are queer people who have to put their health at risk because they can't go to Walgreens and ask for an mpox vaccine," he said.
Lauterstein told himself, "I don't give a fuck if we help [just] one person" with the popup clinic, which turned out to be a resounding success. "After day one, the D.C. Department of Health had to call for backup" to meet the demand, Lauterstein said.
From the time he founded Nasty Pig in 1994 amid the AIDS crisis, "we wanted to be a voice of sexual positivity at a time when our community had adopted so much of the stigma placed unfairly upon us, when back then the prevailing wisdom was to blend in and be heteronormative because we were seen as the spreaders of death," Lauterstein said.
At the White House, a visit that was "one of the most humbling and profound experiences of my life," Lauterstein said he was stuck by the diversity of the teams working on behalf of the mpox response and other public health initiatives.
"Talk about 'walking the walk,'" he said.
The administration's decision to partner with Nasty Pig and hire health officials like Daskalakis who have experience administering programs that are tailored to the needs of LGBTQ people and grounded in, for example, a realistic and judgment-free understanding of the sexual behaviors of gay and bisexual men, is revelatory, Lauterstein said.
"It's such an evolution of public health and the magnitude of it isn't lost on me due to our history," he said, adding that "if we could have had these conversations in 1981 [as the AIDS crisis emerged], the amount of suffering and pain that could have been spared our community would have been tremendous."
"The fact that we have an administration that understands we don't need to be lectured to but rather spoken with about how we solve these problems together is a huge shift," Lauterstein said [emphasis added.]
Lauterstein and Daskalakis developed a friendship during the early days of the COVID-19 pandemic, during which time Daskalakis was a decorated public health official in New York.
They discussed the unmet need for recommendations tailored to the LGBTQ community, and Daskalakis's guidelines for how to have safe sex during the pandemic reached a broad audience thanks to Lauterstein's network of devoted Nasty Pig fans and large social media following.
"I recognized the power of our relationship when [Daskalakis] was promoted to the [Centers for Disease Control and Prevention] and then quickly snapped up by the White House to lead the mpox coordinated response," Lauterstein said. "They couldn't have asked for a better guy."
Following months of aggressive public outreach and vaccination campaigns coordinated by the federal government with state, local and community partners, the U.S. Department of Health and Human Services allowed the mpox public health emergency to expire on Tuesday.