Fox News aired more segments on trans athletes so far in 2021 than in the last two years combined
Fox's obsession with trans athletes is a key component of the right's vitriolic campaign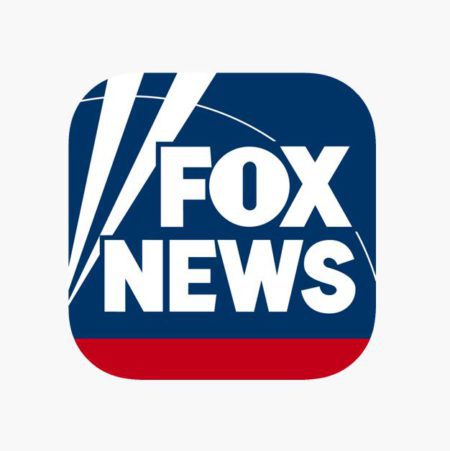 By Brianna January | Fox News aired at least 126 discussions about transgender athletes from January 2019 through March 2021, including 72 discussions that aired in the first three months of this year alone — more than twice as many as in 2019 and 2020 combined.
Throughout all of those discussions, Fox hosts and guests could point to only nine trans women athletes, one of whom was not even allowed to compete and none of whom were dominating their sport — as states around the country consider banning them from competing.
Fox anchors, hosts, and guests also cited trans athletes in at least 58 passing mentions during this time, often listing them among examples of supposedly "extreme" Democratic policies.
Fox has aired more discussions of trans athletes in the first three months of 2021 than in 2019 and 2020 combined
Fox's obsession with trans athletes is a key component of the right's vitriolic campaign to make them into a political and cultural wedge issue while putting trans kids and families in danger in the process.
During this year's Conservative Political Action Conference, former President Donald Trump notably mentioned trans athletes, who he has rarely commented on, after right-wing groups and figures had campaigned in the previous two years for Trump to embrace anti-trans issues.
So far this year, at least 31 states have considered bills to ban trans athletes from participating in sports, and five states — Alabama, Arkansas, Mississippi, Tennessee, and West Virginia — have already signed such measures into law. (Idaho passed a similar law last year, but the law was blocked by a district court and is currently being considered by the 9th Circuit Court of Appeals.)
Additionally, in South Dakota, Republican Gov. Kristi Noem vetoed a bill barring trans athletes from competing before banning them through executive action. These policies have been called "a 'solution' to a problem that doesn't exist."
From January 1, 2019, to March 31, 2021, Fox News aired at least 126 original segments that discussed trans athletes:
Across those segments, Fox only cited nine trans women athletes, one of whom was not even allowed to compete and none of whom were dominating their field. There were 41 segments that referenced two trans former high school athletes in Connecticut whom extreme anti-LGBTQ group Alliance Defending Freedom (ADF) has targeted. National Center for Lesbian Rights' Shannon Minter has noted that those few athletes are the right's "Exhibit A, and there's no Exhibit B — absolutely none."
Fox aired 72 such discussions in the first quarter of 2021 (January 1-March 31). The network has discussed trans athletes more frequently in that time than it did in all of 2019 and 2020 combined.
Fox aired a total of 15 discussions about trans athletes in 2020. Five of these aired in June, coinciding with the Supreme Court's historic ruling that LGBTQ employees are protected from discrimination on the basis of sex, and four in February. No other month that year included more than two discussions.
Fox aired 39 such discussions in 2019. Notably, ADF announced on the network in June that it had filed a complaint to the Department of Education against the two trans athletes competing in Connecticut.
Fox featured ADF staff or clients as guests or in video footage in 34 discussions, or 27% all discussions during the time period studied.
Tucker Carlson Tonight aired the most discussions at 27; Fox News @ Night — part of the network's purported "news" side — aired 23; Fox & Friends, including its weekend editions, aired 22 discussions (Fox & Friends First aired an additional seven); and The Ingraham Angle aired 15.
In addition to the 126 discussions, Fox anchors, hosts, and guests also cited trans athletes in at least 58 passing mentions.
Fox could cite only nine trans women athletes competing, indicative of the right's "solution in search of a problem"
Across all 126 discussions, Fox hosts and guests named just nine examples of trans women athletes competing in sports; 41 segments mentioned or alluded to ADF's 2019 case targeting two trans athletes in Connecticut, and 24 segments referenced other trans women athletes — of which only seven were specified. (There was some crossover between those segments, in which several mentioned the ADF case and at least one other athlete.)
ADF is representing cisgender athletes who sued after losing several competitions between 2017 and 2019 to two Black trans athletes, Andraya Yearwood and Terry Miller. Yearwood and Miller have since graduated from high school and no longer compete in track. Yet so far this year, Fox has mentioned them in 18 discussions, and the network has either hosted ADF and its clients as guests or aired video clips of them 22 times in 2021.
On April 25, a federal judge dismissed the lawsuit because after Yearwood and Miller left school, "the plaintiffs could no longer identify any other transgender female athletes, [and] there was no further dispute to resolve."
The other trans athletes cited on Fox since 2019 included powerlifter Mary Gregory, cyclist Veronica Ivy (who used to go by another name), NCAA track runners June Eastwood and CeCé Telfer, weightlifter Laurel Hubbard, runner Megan Youngren, and powerlifter JayCee Cooper — who wasn't even allowed to compete.
What you wouldn't gather from Fox's coverage of these athletes is that they don't always win at their chosen sports, undermining right-wing media narratives that trans competitors will dominate and "destroy girls' sports." In 2020, one of ADF's clients placed ahead of Miller after filing the lawsuit, and Ivy has noted, "I lose most of my races. I won five out of 22 events in 2019."
Telfer, who right-wing media targeted after she won a 2019 NCAA Division II national hurdling championship, also has a mixed record of wins and loses; according to Outsports, in a 2019 championship, Telfer "didn't even crack the top five in any of her events."
Additionally, Eastwood has described how her athletic abilities have shifted after a year of gender-affirming medical treatment: "I went from being a competitive male athlete toward that top quarter to being about the same on the women's side. … I'm not the best on my team right now, so it's sort of interesting because I was before."
In February 2020, Fox anchor Shannon Bream reported that "a 28-year-old is becoming the first transgender athlete to compete at the U.S. Olympic marathon trials," alluding to athlete Megan Youngren. What Bream did not report on, however, was that Youngren did not qualify for the Olympics and in fact placed 230th in that race.
Additionally, despite state anti-trans bills specifically targeting trans student athletes, only four of the trans women athletes named on Fox News were students.
In one case in January 2019, Fox's Trace Gallagher misleadingly alluded to Mack Beggs, a now 21-year-old trans wrestler who "was forced to compete against cisgender girls by state regulations." Gallagher said, "In Texas, a transgender high school wrestler was booed after beating a female competitor and advancing to the state finals."
However, Beggs is a trans man who was victim to the very policies that Fox has championed and was forced to compete against girls despite identifying as a boy and wanting to compete against boys.
Earlier this year, The Associated Press' David Crary and Lindsay Whitehurst found that the very lawmakers attempting to ban trans athletes from competing also struggle to justify such measures:
"Legislators in more than 20 states have introduced bills this year that would ban transgender girls from competing on girls' sports teams in public high schools. Yet in almost every case, sponsors cannot cite a single instance in their own state or region where such participation has caused problems.
The Associated Press reached out to two dozen state lawmakers sponsoring such measures around the country as well as the conservative groups supporting them and found only a few times it's been an issue among the hundreds of thousands of American teenagers who play high school sports."
The report pointed to Miller and Yearwood's wins between 2017 and 2019, acknowledging that "supporters of transgender rights say the Connecticut case gets so much attention from conservatives because it's the only example of its kind."
Fox's coverage is a key component of the right-wing apparatus that builds support for harmful, anti-LGBTQ policies
Fox's obsessive coverage of trans athletes illustrates how anti-LGBTQ ideologies are spread through a predictable pipeline, in which anti-LGBTQ groups can push an agenda that is picked up by right-wing media and finally proposed as harmful policies by conservative lawmakers.
Specifically, groups like ADF can create controversy through lawsuits and gain traction through appearances in a friendly right-wing media ecosystem, which then dedicates a disproportionate amount of coverage to the topic. This gives political decision-makers an opportunity to push for policy change and an engaged base to support them on it.
Trans journalist Katelyn Burns has explained how right-wing media leverages the occasional success of a handful of trans athletes in order to fuel harmful anti-trans policies:
"The crusade against trans athletes has been the most successful effort to introduce transphobic discrimination into state law, after numerous states failed to pass larger-scale bathroom bills and puberty blocker bans in recent years. Trans athleticism is a seemingly complicated issue that has found success largely due to a mishmash of cultural attitudes and generally incorrect assumptions, particularly about trans girls' bodies."
[…]
"Anti-trans doomsayers often claim that simply allowing trans women and girls to compete at sports would "destroy women's sports." "If the A.C.L.U. gets its way, women's sports will no longer exist," Roger Brooks, senior counsel for the Alliance Defending Freedom, told the New York Times. "There'll be men's sports and there'll be semi-coed sports, and women and girls in Connecticut will be losers."
But that narrative largely fails to hold up to real-world evidence — trans athletes have been allowed in girls' high school and women's college sports for years and no school has had to make "co-ed teams," a dig that misgenders trans girls and women. Meanwhile, science has found that trans girls who hormonally transition at younger ages do not necessarily have a "biological advantage" athletically. And none of it justifies banning middle school trans girls from the local girls' soccer team."
In addition to Fox's obsessive coverage, this crusade has been aided by right-wing media online. A 2020 Media Matters study of online content about trans issues earning more than 100,000 Facebook interactions (reactions, comments, shares) found that right-leaning sources earned a total of over 43.3 million interactions, nearly two times the engagement of all other sources combined.
Content about trans athletes from right-leaning sources made up 23.6% of the 225 examples that were reviewed, earning 21.2 million interactions in total. Of those stories, 19 discussed ADF's Connecticut athlete clients, and a post from ADF earned the highest engagement of any example at over 2.7 million interactions.
Anti-trans groups have also used paid political ads on Facebook to spread misleading rhetoric about trans athletes, potentially reaching millions of users.
Another anti-trans policy measure followed this same pattern: nationwide efforts to ban and even criminalize lifesaving best practice medical care for trans youth.
In 2019, the Heritage Foundation hosted anti-trans advocates and policy-makers for a series of events targeting such care. After attending one of them, a South Dakota state legislator introduced a bill in 2020 to ban necessary care for trans kids.
At the same time, right-wing media inundated audiences with misinformation about the topic.
While South Dakota's bill ultimately failed, dozens of similar bills have been introduced following it. Earlier this month, Arkansas became the first state in the country to sign one into law — backed by even more anti-trans misinformation from Fox News.
Methodology
Media Matters searched transcripts in the Kinetiq database for all original programming on Fox News Channel for any of the terms or any variations of the terms "transgender," "trans," "transphobe," "transphobic," "transphobia," "sex," "gender identity," "biological male," "biological man," "biological men," or "biological boy" within close proximity of any of the terms or any variations of the terms "sport," "athlete," "athletic," "competition," "scholarship," "unfair," "advantage," "dominate," or "game" or any of the terms "women's sports," "girls' sports," "Selina Soule," "Alanna Smith," "Chelsea Mitchell," "Mary Gregory," "Rachel McKinnon," "female sports," "identify as a girl," "sports team for women," "sports teams for girls," "identify as women," "identify as a woman," "identify as girl," or "identify as girls" from January 1, 2019, through March 31, 2021.
We conducted a similar search of transcripts in the Nexis database for Fox News Channel for all of the above terms during the same time period; however, this search was limited to 5 p.m. to midnight each day, as transcripts for Fox's daytime programming are not available in Nexis.
We also searched transcripts in the SnapStream database for all original programming on Fox News Channel for any of the terms or any variations of the terms from January 1 through March 31, 2021.
We defined segments as instances when trans issues were the stated topic of discussion or when there was significant discussion of trans issues. We defined "significant discussion" as any back-and-forth exchange between two or more people. We included passing mentions that mentioned trans issues as a separate measure in the analysis. We did not include previews or teasers of upcoming segments.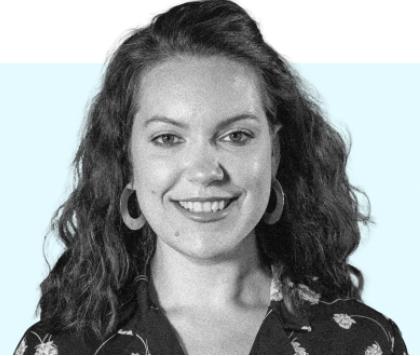 Brianna January is a researcher for the LGBTQ program at Media Matters. Brianna holds a Masters in Public Policy from the University of Maryland School of Public Policy and has a background in LGBTQ human rights and advocacy.
The preceding piece was originally published by Media Matters for America and is republished with permission.
Queer parenthood: A transparent dive into surrogacy and hope
While it's been around for a while, surrogacy is still riddled with mystery, inaccessibility, and unpredictability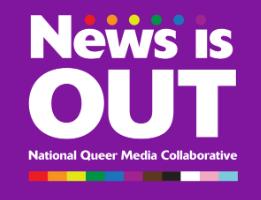 By Matthew Schueller | PORTLAND, Ore. – I feel extraordinarily lucky. As a kid, I never imagined my life could look like this. Growing up in the closet in the mid-Willamette Valley of Oregon, an area many consider to be the conservative Bible Belt of the Pacific Northwest, I didn't think it was possible for me to find love, let alone get married.
It's humbling to see now that I've proved myself wrong. It is truly contrary to what I thought my life would be like 10 years ago, so to be here now in the process of starting a family is absolutely ridiculous to me. It already feels like a miracle, so the fact that we can even attempt to bring life into this world as a gay couple blows my mind.
I've always wanted to have kids, but I didn't start seriously considering the possibility of surrogacy until I met Michael and our relationship became more serious. As I learned more about it and started looking into it more, I realized that it was the best path for us at the time. We started looking for an egg donor and surrogate mother at the beginning of 2021 when we officially made the decision to start the process.
That being said, we know it's still not that easy. While it's been around for a while, surrogacy is still riddled with mystery, inaccessibility, and unpredictability. What we quickly realized when we started to look at our options was that we didn't know the first thing about starting a family as a queer couple, and neither did most of our friends and family!
When we started researching online, we found a ton of different information (often conflicting) from a variety of sources. We didn't even know where to start, so we began calling up IVF clinics and surrogacy agencies.
We spent months researching the process and figuring out what exactly this might look like for us, how much it would cost, and how we should mentally prepare. I think that's what inspired us to start sharing. We saw a lot of couples online sharing their stories after the fact — after the babies had arrived and everything looked fantastic — but we didn't see many couples sharing their stories as it was happening. To us, the process of surrogacy looked like a mysterious black curtain where most of the details were not quite clear.
Our goal is to share the process of having kids as a gay couple as it's happening, the good and the difficult. We believe alternative paths to parenthood should be accessible to all queer couples, and we think that starts with shedding light on how these processes actually work. With knowledge, there's power. And since many of us in the LGBTQ+ community don't know the options available for family planning, we don't know where to start to enact change.
Many paths to parenthood are largely considered to only be attainable by the extremely privileged and wealthy — but we know that gender, sexuality, and income level should not determine whether or not someone can have a family, so why is that not considered true for queer couples?
There are a lot of big questions that have come up, so my husband, Michael, actually encouraged me to start a podcast with him to interview individuals who've experienced alternative paths to parenthood and experts who can provide insight and education. Thus, the birth of the "Who's Your Daddy?" podcast.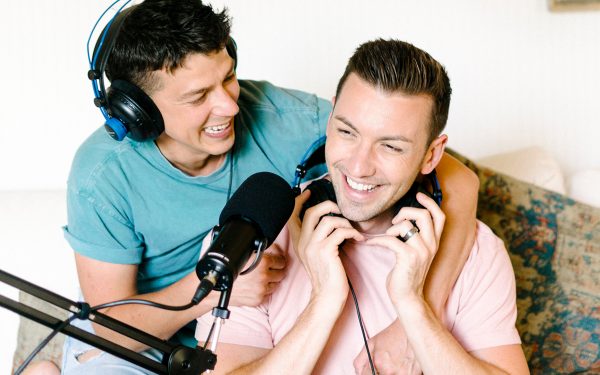 Over the last 19 months, we've found our egg donor, created embryos and actively sought our gestational carrier. While there have been many ups and downs, we are really excited for the next steps in hopefully finding our surrogate soon. The first difficult decision was trying to figure out where we would undergo the process. We interviewed quite a few surrogacy agencies and IVF clinics, and we connected well with a doctor in Texas. We just had a good feeling about it, so we went with our gut.
At the time, we didn't think much of where our egg donor or surrogate could be located: We thought it didn't really matter if they were far away from us. We were under the impression that pursuing surrogacy in Texas might be significantly cheaper than on the West Coast, and perhaps lead to a quicker matching time since there are just way more people in the Dallas area than in the entire state of Oregon.
Our minds changed. As the clinic progressed through egg donation and embryo creation, we started to feel the distance weighing on us. Not only did the importance of being physically close to where our surrogate would be located but also we began reflecting on how the state laws could impact us.
Just over the last year, Texas has taken sweeping action against access to abortion. So what does that mean for all those in the state considering being a surrogate? If pregnancy complications were to occur, how difficult would it be for a surrogate to access the needed medical care? It's unclear. It's understandable that the change in state law could cause concern for many considering becoming a gestational carrier and therefore limit the pool of people willing to carry in the state. 
Legal implications aside, we want to be there for the ultrasounds, doctor's appointments and of course the childbirth. Being far away from where our surrogate lives makes that difficult. Now, we recommend those considering surrogacy to look into your local laws, determine how those might impact you and then consider the closest reputable IVF clinics in your area before searching far away.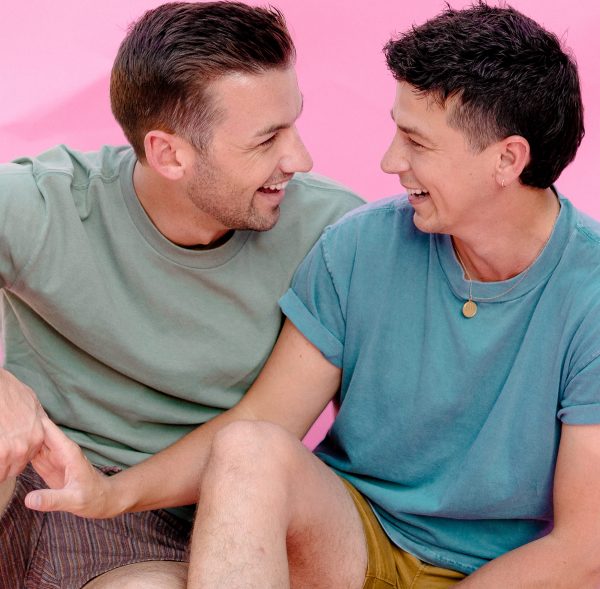 Our embryos were created last December. While 30 eggs were harvested, only five embryos made it to viability. I'm the genetic half of four of the embryos, while Michael is the genetic half to one.
It was a difficult experience. On one hand, we were incredibly happy that we were able to produce five viable embryos. On the other hand, we're extremely nervous.
Our goal starting out was to have twins, each of us the genetic father of one. With only having one embryo on Michael's side, that means there's just one chance at a transfer. If it were to fail, we're just not sure it's financially feasible to repeat the IVF process and try for more embryos.
So, we're hopeful. Optimism can be powerful here, so we look at this as having five embryos–five wonderful chances to have a baby. We might not end up with twins like we first sought to do, but if we've learned one thing from this entire journey, it's that we cannot control what we cannot control. Surrogacy and IVF are seriously unpredictable processes, and we're just hopeful to see what miracle biology will bring.
***************************************************************************************
The preceding commentary was previously published by News Out and is republished with permission.
Matthew Schueller is a content creator and registered nurse. He hosts the "Who's Your Daddy" podcast along with his husband, Dr. Michael Lindsay. You can follow @MichaelandMatt on Instagram, TikTok and YouTube.