WeHo to mark Transgender Day of Remembrance on Nov. 20
Commemoration to mourn victims of violence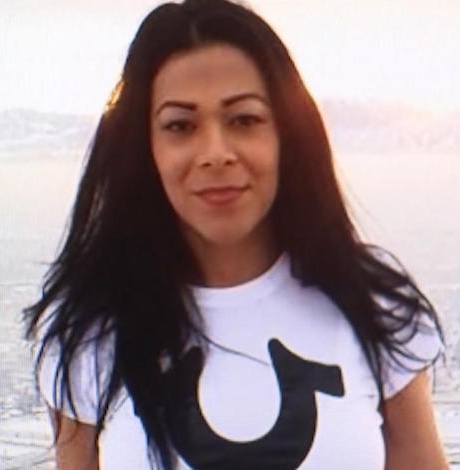 The City of West Hollywood on Nov. 20 will join communities around the world to commemorate the Transgender Day of Remembrance (TDOR) with vigils for trans victims of violence, such as Viccky Gutierrez, who was stabbed to death in her Los Angeles home in January. The observance is part of the city's Transgender Awareness Month, as well as the nationally recognized Trans Awareness Week.
Los Angeles County officials announced recently that a record number of transphobic crimes were reported last year, 33, of which 94 percent were violent. Nationwide, the FBI's statistics, released on Nov. 13, report that in 2017, 7,175 hate crime incidents were reported, 1,130 of which were based on sexual orientation bias and 119 on gender identity bias, though the numbers may be higher as a result of mis-gendering and voluntary compliance with reporting. The Human Rights Campaign found 29 trans murders in 2017 and identified 22 trans individuals killed this year, many trans women of color:
• Christa Leigh Steele-Knudslien, 42, found dead in her home on Jan. 5 in North Adams, Mass. She produced the Miss Trans New England and other pageants.
• Viccky Gutierrez, 33, a beloved immigrant from Honduras, was found stabbed inside her Los Angeles home on Jan. 10. 
• Celine Walker, 36, was fatally shot in a hotel room on Feb. 4 in Jacksonville, Fla. Local police initially refused to identify her as transgender. 
• Tonya Harvey, 35, was fatally shot on Feb. 6 in Buffalo, N.Y. A friend wrote on Facebook: "I knew her since I started transitioning, she was so sweet and loving."
• Zakaria Fry, 28, went missing in mid-January in New Mexico. Her body was found on Feb. 19. A friend said: "You were my older sister. You took care of me and loved me like family. I'll forever love you. I'm sorry."
• Phylicia Mitchell, 45, was shot and killed outside her home on Feb. 23 in Cleveland. Her longtime partner, Shane Mitchell, described her as "funny and kind" and that "everyone loved her."
• Amia Tyrae Berryman, 28, was fatally shot at a local motel on March 26 in Baton Rouge, La. Few details are known about the crime.
• Sasha Wall, 29, was fatally shot on April 1 in Chesterfield County, S.C. Donovan Dunlap wrote: "I will miss you my beautiful sister. I cannot sleep, I hope they find who did this." 
• Karla Patricia Flores-Pavón, 26, was found choked to death in her apartment in Dallas, on May 9. A friend wrote: "It hurts a lot, you were a good-hearted person. Sister, fly high. We will remember you with love. Your beautiful smile will stay with us." 
• Nino Fortson, 36, was fatally shot in Atlanta on May 13. City police rushed to the scene, but Forston later died at the hospital.
• Gigi Pierce, 28, was fatally shot on May 21 in Portland, Ore. Police investigators say she was shot during an altercation. 
• Antash'a English, 38, was fatally injured in a drive-by shooting in Jacksonville, Fla. on June 1. English described herself as an "independent" transgender woman who "thrives on being the best person" she can be.
• Diamond Stephens, 39, was found shot to death on June 18 in Meridian, Miss. In interviews family members said that Stephens had an "incredible personality." 
• Cathalina Christina James, 24, was fatally shot in Jacksonville, Fla., on June 24. Her mother described her as having a "big and bold" personality, saying she loved to dance and travel.
• Keisha Wells, 54, was shot dead in the parking lot of an apartment complex on June 24 in Cleveland. A friend said Wells was "the nicest person ever" but a "tough cookie."
• Sasha Garden, 27, was found dead with signs of trauma in Orlando, Fla., on July 19. She is remembered as a "firecracker" who "didn't hold anything back." 
• Vontashia Bell, 18, was fatally shot on Aug. 30 in Shreveport, La. The Louisiana Trans Advocates organization called on city's leaders to stop violence against the trans community.
• Dejanay Stanton, 24, was fatally shot in the head on Aug. 30. "Every time you saw her she had a smile on her face," said LaSaia Wade, executive director of Brave Space Alliance.
• Shantee Tucker, 30, was found fatally shot in the back in Philadelphia on Sept. 5. Friends remembered her "beautiful spirit and fun aura."
• Londonn Moore, 20, died of multiple gunshot wounds in a remote area of North Port, Fla., on Sept. 8. Moore is remembered as someone who "made everyone laugh all the time."
• Nikki Enriquez, 28, was one of four women killed in September in a "serial killing spree." Cousin Veronica Castillo described her as beloved and a "very outgoing" person who loved to party. 
• Ciara Minaj Carter Frazier, 31, was fatally stabbed by a man with whom she was arguing on Oct. 3 in Chicago. Friends said she will "always be missed."
HRC thinks there may be two other trans deaths this year: On May 25, Roxsana Hernandez died while in ICE custody after fleeing violence in Honduras. [email protected] Coalition founder Bamby Salcedo held a rally in her name. On July 19, Jessie Sumlar, 30, was found stabbed to death in Jacksonville, Fla. Loved ones say Sumlar performed in drag and identified as queer.
West Hollywood Transgender Day of Remembrance will be held at 6:30 p.m. on Nov. 20 at The Jeremy Hotel, 8490 Sunset Blvd. Complimentary off-site parking at the West Hollywood Library (625 N San Vicente Blvd); on-site parking is $20.
Gay man beaten, hospitalized after leaving bar in San Francisco
Anyone with information is asked to contact the SFPD at 415-575-4444 or text a tip to TIP411 and start the message with SFPD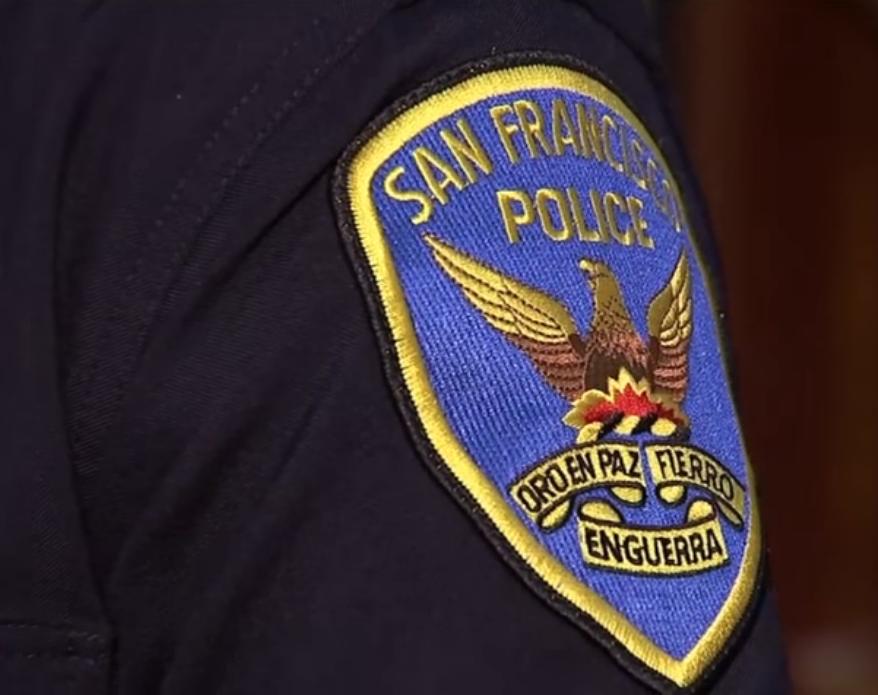 By John Ferrannini | SAN FRANCISCO – A gay man said that he was beaten near a South of Market LGBTQ bar over the weekend, leading to his hospitalization, and a GoFundMe has been set up to help pay for his living expenses.
Barry Miles posted a picture of himself post-attack to his Instagram page Monday, February 6. Miles wrote, "Last night I got jumped when I left powerhouse by two guys. My wallet was taken? I also had a heart attack. They put in two stents. From high cholesterol. my face hit the sidewalk. also a front tooth was knocked out, and a small fracture in my neck. I'm pretty banged up."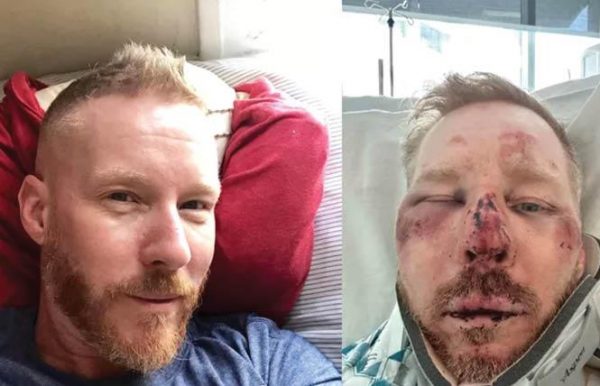 Allison Maxie, a spokesperson for the San Francisco Police Department, corroborated Miles' account in a statement to the Bay Area Reporter on Tuesday.
"On February 5, 2023 at approximately 12:02 a.m., San Francisco Police Officers from Southern Station responded to the unit block of Langton Street regarding a call for a well-being check," Maxie wrote. "Officers arrived on scene and located an adult male being treated by medics. During the initial interaction with officers, the victim was unable to provide details regarding what led up to his injuries."
Then, "officers responded to a business on the 1300 block of Folsom Street where the male stated he had come from and during their initial investigation, officers were unable to determine that a crime had occurred at that location," Maxie added.
"At this time, we do not have evidence that this incident was hate-motivated," Maxie stated.
Scott Richard Peterson, the general manager of Powerhouse, stated to the B.A.R. that an officer showed up after midnight.
"A policeman came by after midnight," Peterson stated. "The incident didn't happen at Powerhouse, on the alley or on Folsom [Street] that we could see … Officer didn't give me any details.
"This city is getting rough," he added.
Maxie said that "the male was transported to a nearby hospital with non-life-threatening injuries. Officers provided the male with a follow up form for this open investigation."
Gary Virginia, a longtime gay activist and friend of Miles, set up the GoFundMe for him.
The fundraiser has raised $8,000 out of a $10,000 goal as of press time. Virginia found out from the social media post that Miles had been hurt.
Since Powerhouse is between Ninth and 10th streets, and Miles lives on Sixth Street, Virginia said Miles was probably on his way home.
Virginia has been communicating with Miles via text since "I didn't want him to feel pressure to answer the phone or talk."
"He lives on a tight budget," Virginia told the B.A.R. "He'd had stents put in, a neck fracture, a heart attack, and lost a front tooth. I thought 'that's going to be a long time of recovery for him.'"
Virginia said that he's known Miles for about two decades.
"We've been friends through the Castro and leather communities," Virginia said. "I don't really know when he moved here."
The two are involved in Krewe de Kinque, a Mardi Gras-themed club. Miles was King XIV of the club (there've been 20 kings thus far, one per year).
Virginia said Miles needs about $5,000 for a tooth implant.
Virginia said he would text Miles to ask if the latter would be interested in speaking with the B.A.R.; Miles was also messaged directly by the B.A.R. via Instagram, but has not responded as of press time.
"I feel there could be some trauma he's not realizing from the attack," Virginia said.
Virginia said there's no indication he has heard yet from Miles that this was an attack motivated by anti-gay animus.
San Francisco Pride President Nguyen Pham, a gay man, condemned "this horrific attack against a member of our community."
"While we might not know the motive for the attack, we cannot ignore the growing nationwide trend of violence against the LGBTQ+ community, from the streets to the statehouses," Pham wrote in an email. "We remain in solidarity with Barry, as well as other victims of anti-LGBTQ+ hate, and we will hold him in our hearts toward his speedy recovery."
Powerhouse, a leather and cruise bar, is an anchor of the LGBTQ community in the SOMA neighborhood. It's located on Folsom Street, once dubbed the "Miracle Mile" for its string of queer establishments. Powerhouse opened under its present ownership in 1997 after a variety of bars had done business in the space.
Anyone with information is asked to contact the SFPD at 415-575-4444 or text a tip to TIP411 and start the message with SFPD.
********************************
The preceding article was previously published by the Bay Area Reporter and is republished by permission.