WeHo to mark Transgender Day of Remembrance on Nov. 20
Commemoration to mourn victims of violence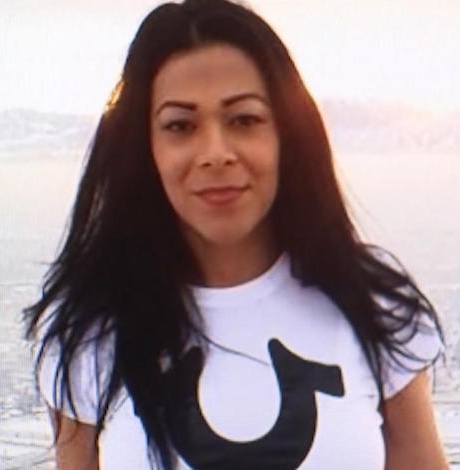 The City of West Hollywood on Nov. 20 will join communities around the world to commemorate the Transgender Day of Remembrance (TDOR) with vigils for trans victims of violence, such as Viccky Gutierrez, who was stabbed to death in her Los Angeles home in January. The observance is part of the city's Transgender Awareness Month, as well as the nationally recognized Trans Awareness Week.
Los Angeles County officials announced recently that a record number of transphobic crimes were reported last year, 33, of which 94 percent were violent. Nationwide, the FBI's statistics, released on Nov. 13, report that in 2017, 7,175 hate crime incidents were reported, 1,130 of which were based on sexual orientation bias and 119 on gender identity bias, though the numbers may be higher as a result of mis-gendering and voluntary compliance with reporting. The Human Rights Campaign found 29 trans murders in 2017 and identified 22 trans individuals killed this year, many trans women of color:
• Christa Leigh Steele-Knudslien, 42, found dead in her home on Jan. 5 in North Adams, Mass. She produced the Miss Trans New England and other pageants.
• Viccky Gutierrez, 33, a beloved immigrant from Honduras, was found stabbed inside her Los Angeles home on Jan. 10. 
• Celine Walker, 36, was fatally shot in a hotel room on Feb. 4 in Jacksonville, Fla. Local police initially refused to identify her as transgender. 
• Tonya Harvey, 35, was fatally shot on Feb. 6 in Buffalo, N.Y. A friend wrote on Facebook: "I knew her since I started transitioning, she was so sweet and loving."
• Zakaria Fry, 28, went missing in mid-January in New Mexico. Her body was found on Feb. 19. A friend said: "You were my older sister. You took care of me and loved me like family. I'll forever love you. I'm sorry."
• Phylicia Mitchell, 45, was shot and killed outside her home on Feb. 23 in Cleveland. Her longtime partner, Shane Mitchell, described her as "funny and kind" and that "everyone loved her."
• Amia Tyrae Berryman, 28, was fatally shot at a local motel on March 26 in Baton Rouge, La. Few details are known about the crime.
• Sasha Wall, 29, was fatally shot on April 1 in Chesterfield County, S.C. Donovan Dunlap wrote: "I will miss you my beautiful sister. I cannot sleep, I hope they find who did this." 
• Karla Patricia Flores-Pavón, 26, was found choked to death in her apartment in Dallas, on May 9. A friend wrote: "It hurts a lot, you were a good-hearted person. Sister, fly high. We will remember you with love. Your beautiful smile will stay with us." 
• Nino Fortson, 36, was fatally shot in Atlanta on May 13. City police rushed to the scene, but Forston later died at the hospital.
• Gigi Pierce, 28, was fatally shot on May 21 in Portland, Ore. Police investigators say she was shot during an altercation. 
• Antash'a English, 38, was fatally injured in a drive-by shooting in Jacksonville, Fla. on June 1. English described herself as an "independent" transgender woman who "thrives on being the best person" she can be.
• Diamond Stephens, 39, was found shot to death on June 18 in Meridian, Miss. In interviews family members said that Stephens had an "incredible personality." 
• Cathalina Christina James, 24, was fatally shot in Jacksonville, Fla., on June 24. Her mother described her as having a "big and bold" personality, saying she loved to dance and travel.
• Keisha Wells, 54, was shot dead in the parking lot of an apartment complex on June 24 in Cleveland. A friend said Wells was "the nicest person ever" but a "tough cookie."
• Sasha Garden, 27, was found dead with signs of trauma in Orlando, Fla., on July 19. She is remembered as a "firecracker" who "didn't hold anything back." 
• Vontashia Bell, 18, was fatally shot on Aug. 30 in Shreveport, La. The Louisiana Trans Advocates organization called on city's leaders to stop violence against the trans community.
• Dejanay Stanton, 24, was fatally shot in the head on Aug. 30. "Every time you saw her she had a smile on her face," said LaSaia Wade, executive director of Brave Space Alliance.
• Shantee Tucker, 30, was found fatally shot in the back in Philadelphia on Sept. 5. Friends remembered her "beautiful spirit and fun aura."
• Londonn Moore, 20, died of multiple gunshot wounds in a remote area of North Port, Fla., on Sept. 8. Moore is remembered as someone who "made everyone laugh all the time."
• Nikki Enriquez, 28, was one of four women killed in September in a "serial killing spree." Cousin Veronica Castillo described her as beloved and a "very outgoing" person who loved to party. 
• Ciara Minaj Carter Frazier, 31, was fatally stabbed by a man with whom she was arguing on Oct. 3 in Chicago. Friends said she will "always be missed."
HRC thinks there may be two other trans deaths this year: On May 25, Roxsana Hernandez died while in ICE custody after fleeing violence in Honduras. [email protected] Coalition founder Bamby Salcedo held a rally in her name. On July 19, Jessie Sumlar, 30, was found stabbed to death in Jacksonville, Fla. Loved ones say Sumlar performed in drag and identified as queer.
West Hollywood Transgender Day of Remembrance will be held at 6:30 p.m. on Nov. 20 at The Jeremy Hotel, 8490 Sunset Blvd. Complimentary off-site parking at the West Hollywood Library (625 N San Vicente Blvd); on-site parking is $20.
Out U.S. Rep. introduces bill to create U.S. LGBTQ history museum
"It is vital to remember our collective past when certain states seek to constrain & repeal existing rights by passing laws that harm LGBTQ+"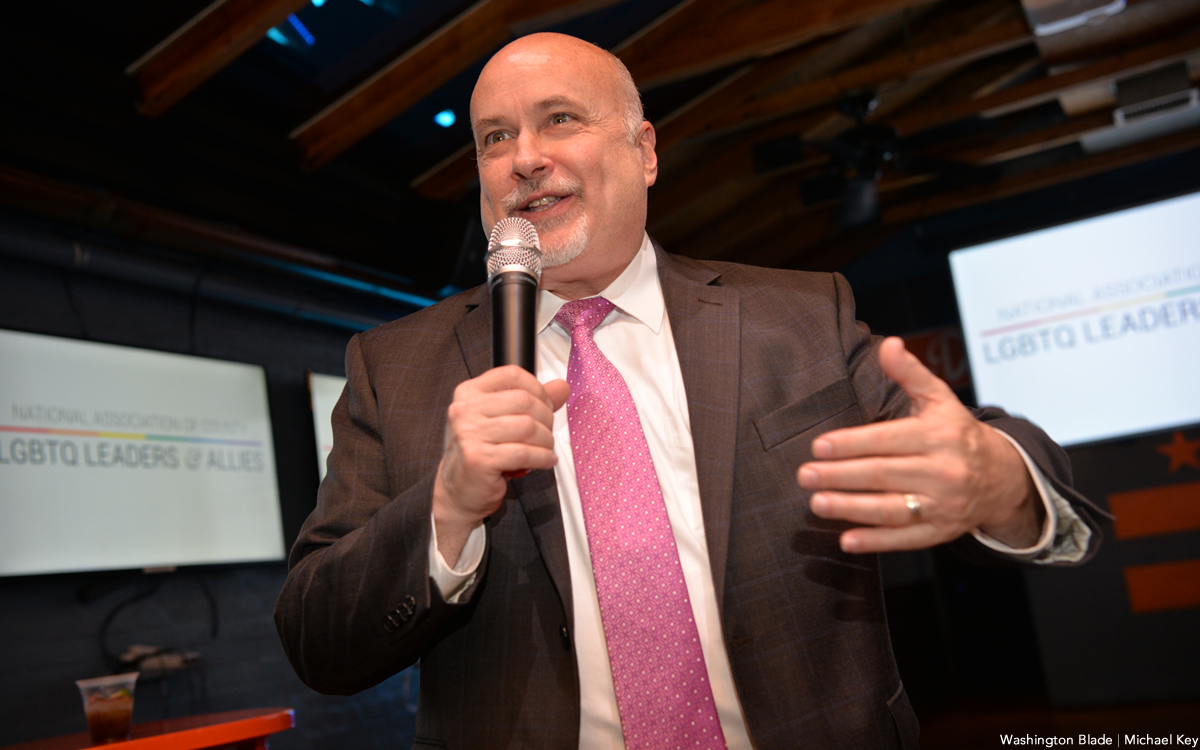 WASHINGTON – U.S. Rep. Mark Pocan (D-Wis.) has introduced legislation that would set up the process to create a National Museum of American LGBTQ+ History & Culture, potentially as an official site within the Smithsonian Institution in Washington, D.C.
Pocan, one of nine openly gay members of the U.S. House and co-chair of the LGBTQ+ Equality Caucus, said in a statement Thursday the measures would are effort to preserve LGBTQ history "as our community faces unprecedented attacks and attempts to erase our history." The pair of bills is H.R.9070 and H.R.9071.
"It is vital to remember our collective past – particularly when certain states seek to constrain and repeal existing rights by passing bills that harm LGBTQ+ youth and our community at large," Pocan said. "Let's tell these stories, and honor the many contributions the LGBTQ+ community has made to this nation with a museum in Washington, D.C."
The first bill, according to a news statement, would creates an eight-member commission of individuals with expertise in museum planning or LGBTQ+ research and culture "to look into the viability of establishing such a facility in the nation's Capital."
Among other things, the commission would be charged with recommending a plan on action for museum, including fundraising for the museum, and submitting to Congress a plan for construction of the museum, the statement says.
The bill would also instruct the commission to address whether the museum should be part of the Smithsonian Institution, based in the nation's capital and the world's largest museum and research complex, per the news statement. The full study, the statement says, would have to be completed in 18 months.
If the Smithsonian were to adopt the a museum on LGBTQ history and culture, it would be similar to other museums under its jurisdiction focused on minority populations in the United States, including the National Museum of African American History & Culture and the National Museum of the American Indian.
The second bill, according to a news statement, would be eligible for consideration by Congress after the commission completes its work and issues its recommendations and allow for formal creation of the museum. More than 50 lawmakers, including all nine openly gay members of the U.S. House, co-sponsor the legislation.
New survey shows 72% of Utah residents back same-sex marriage
Troy Williams, executive director of Equality Utah said he's not surprised to see that a majority of Utahns now support marriage equality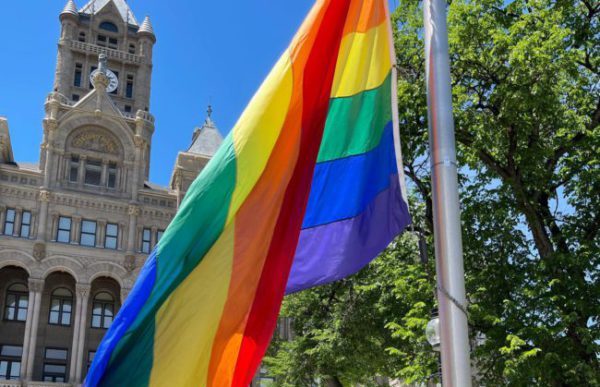 SALT LAKE CITY – The results of a poll run by the Hinckley Institute of Politics and the Desert News found 72% of Utah's residents agree that marriages between same-sex couples should be recognized by law as valid, with the same rights as cis-gender marriages.
"For a state that less than 20 years ago passed laws and a constitutional amendment prohibiting same-sex marriage, there has been a seismic shift in opinion," said Jason Perry, director of the Hinckley Institute of Politics at the University of Utah.
The Deseret News/Hinckley Institute of Politics survey also found that 23% of those surveyed disagreed, while 5% expressed that they don't know.
The poll shows Utahns are aligned with the nation as a whole on the issue. A Gallup poll in May found 71% of Americans say they support legal same-sex marriage, a new high.
Troy Williams, executive director of Equality Utah, told the Desert News that he's not surprised to see that a majority of Utahns now support marriage equality.
"Utah is a pro-family state, and we recognize that families come in all shapes and sizes. When we see loving, committed couples joining in matrimony, our natural impulse is to support and encourage that love. This gives me great hope for the future," he said.
A new poll shows nearly three-fourths of Utahns support legal same-sex marriage. | By @dennisromboy #utpolhttps://t.co/DBJHHNgmnJ

— Deseret News (@Deseret) September 30, 2022
Art spotlights people of color lost to AIDS in the South
The conference was attended by LGBTQ activists from the South, featured 100 quilt panels. Attendees participated in quilt-making workshops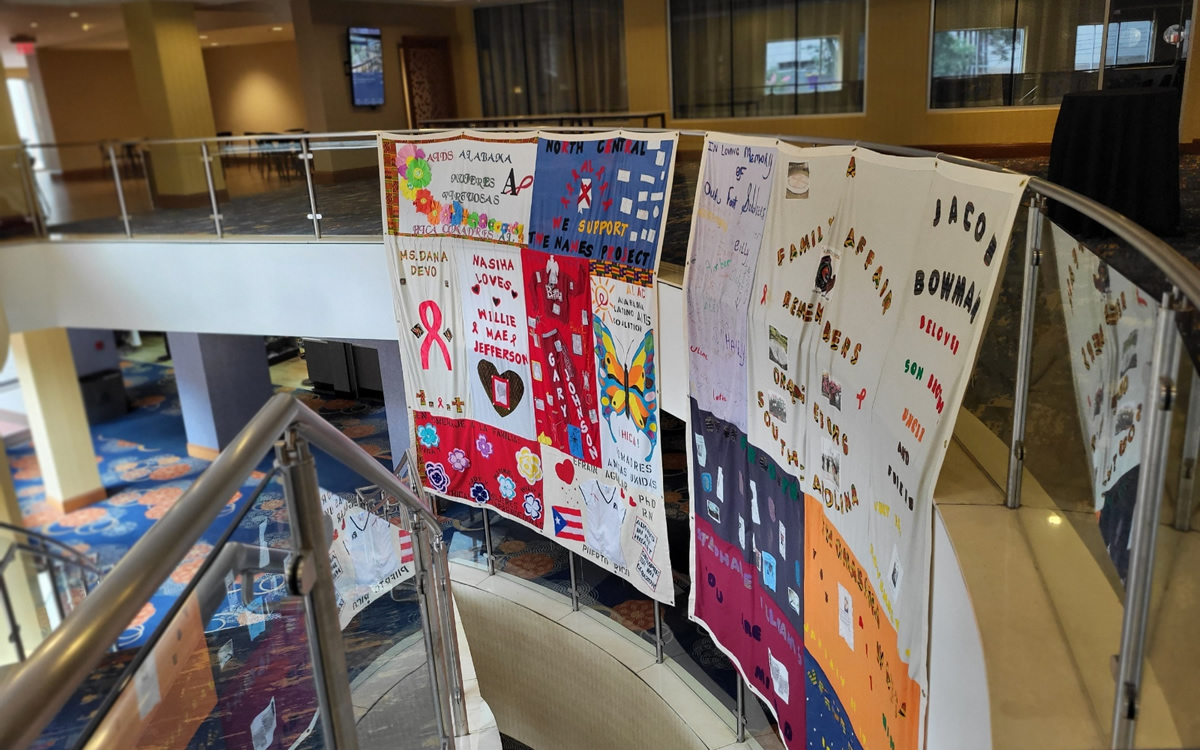 JACKSON – The National AIDS Memorial has joined forces with the Southern AIDS Coalition to stage a series of art exhibitions and educational forums to honor Black and Brown people in the South who have been lost to HIV/AIDS.
The initiative, titled Change the Pattern, began in Jackson, Miss., on Wednesday with curated quilt exhibitions, displays, educational forums, advocacy, storytelling and quilt-making, according to a press release from the National AIDS Memorial. A $2.4 million grant from the biopharmaceutical company Gilead Sciences, Inc., funded Change the Pattern.
More than 500 hand-stitched quilt panels from the area were featured in what the National AIDS Memorial says is "the largest display of the AIDS Memorial Quilt ever" in Mississippi.
"By creating an empowering message and safe spaces for conversation, we can uplift, inspire and make progress toward ending the HIV epidemic, challenge cultural stigmas and continue the legacy of advocacy that the quilt represents," said National AIDS Memorial CEO John Cunningham in the release.
Change the Pattern was announced in honor of Southern HIV/AIDS Awareness Day during the Southern AIDS Coalition's annual Saving Ourselves Symposium that took place in August.
The conference, which was heavily attended by LGBTQ activists from the South, featured 100 quilt panels, and attendees participated in quilt-making workshops to make new quilt panels representing their loved ones.
Interested LGBTQ advocacy organizations in the South were invited to apply for funding to support local quilt-making workshops in their communities so as to ensure that the legacies of Black and Brown people are captured through newly-sewn panels on the quilt through the Memorial's Call My Name program, according to the National AIDS Memorial press release.
The application process opened on Sept. 15 with up to 35 eligible organizations receiving as much as $5,000 to support hosting local workshops.
The first major Change the Pattern Quilt was founded 35 years ago as a visual representation of the need to end stigma and provide equitable resources to communities most impacted by HIV/AIDS, according to Southern AIDS Coalition Executive Director Dafina Ward.
"Change the Pattern is a call to action and change in the South," said Ward. "Quilt-making has such a deep cultural connection in the Black community and in the South. The sharing and telling of these powerful stories through the quilt, coupled with advocacy and open dialogue, can help end HIV-related stigma and bring the stories of those we've lost to light."
As the Change the Pattern initiative occurs, conversations about how to handle health epidemics within LGBTQ communities of color have become national topics, especially with the prevalence of monkeypox cases amongst Black gay men.
Despite earlier panic about the disease, the Centers for Diseases Control and Prevention in a report released on Wednesday said that individuals who were vaccinated against the disease were less likely to be affected over the summer compared to those who weren't.
The effectiveness and duration of immunity after a single dose, however, is not known, and few individuals in the current outbreak have completed the recommended two-dose series, according to the report.
The most recent CDC data reports that 25,509 monkeypox cases have thus far been confirmed in the U.S. Only one death has been reported.