In surprise move, Marcia Fudge endorses Nancy Pelosi for speaker
Equality Act hung in the balance of potential competition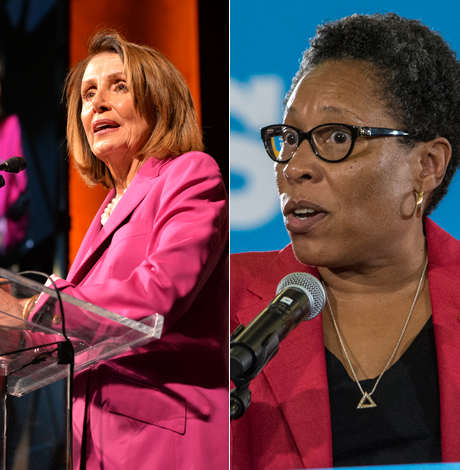 A potential showdown in the new House Democratic majority in which LGBT rights would have been a major factor fizzled on Tuesday night when House Minority Leader Nancy Pelosi (D-Calif.) won an endorsement from Rep. Marcia Fudge (D-Ohio), her most likely competitor.
In a surprise move, Fudge — who said she was considering a run for speaker, but never declared her candidacy — announced her endorsement of Pelosi as speaker for the 116th Congress in a statement Tuesday night.
A former chair of the Congressional Black Caucus, Fudge said Pelosi "granted me the opportunity to create the record necessary" to satisfy the U.S. Supreme Court's 2013 decision against the Voting Rights Act, which she said will lead to protections under that law to be "reinstated and improved."
Fudge also said Pelosi assured her the "most loyal voting bloc in the Democratic party, Black women, will have a seat at the decision-making table."
"I am now confident that we will move forward together and that the 116th Congress will be a Congress of which we can all be proud," Fudge added. "I now join my colleagues in support of the leadership team of Pelosi, Hoyer and Clyburn."
LGBT issues were a factor in the competition between Pelosi and Fudge. A champion of the Equality Act, Pelosi as minority leader said the legislation would be a top priority in the next Congress with Democrats in control of the House.
On the other hand, Fudge has declined to support the Equality Act, which would amend the Civil Rights Act 1964, citing concerns the measure would water down the historic law when legislative action is opened.
Pelosi isn't out of the woods yet in obtaining the 218 votes necessary for her to become speaker. On Monday, a group of 16 House Democrats unveiled a letter declaring they were committed to obtaining a change in leadership in the Democratic caucus when it takes the majority next year. Other House Democrats, including Rep. Conor Lamb (D-Pa.) made campaign promises they wouldn't vote for Pelosi, but they didn't sign the letter.
To keep that in perspective, Pelosi can afford to lose only 15 votes in her new Democratic majority and still have enough support to win the gavel.
But Fudge's decision to stand down from the speaker's race is a major blow to anti-Pelosi Democrats, who have struggled to field a candidate. It remains to be seen if another challenge will emerge and have enough votes to wrest the gavel from Pelosi.
The moment of truth will come soon. The party nominating vote within the Democratic caucus will take place Nov. 28 and the floor vote within the entire House will take place Jan. 3.
Louisiana lawmakers send anti-LGBTQ bills to Governor Edwards
"I guess I've always believed in my heart of hearts that a decision should be made by a patient and a physician"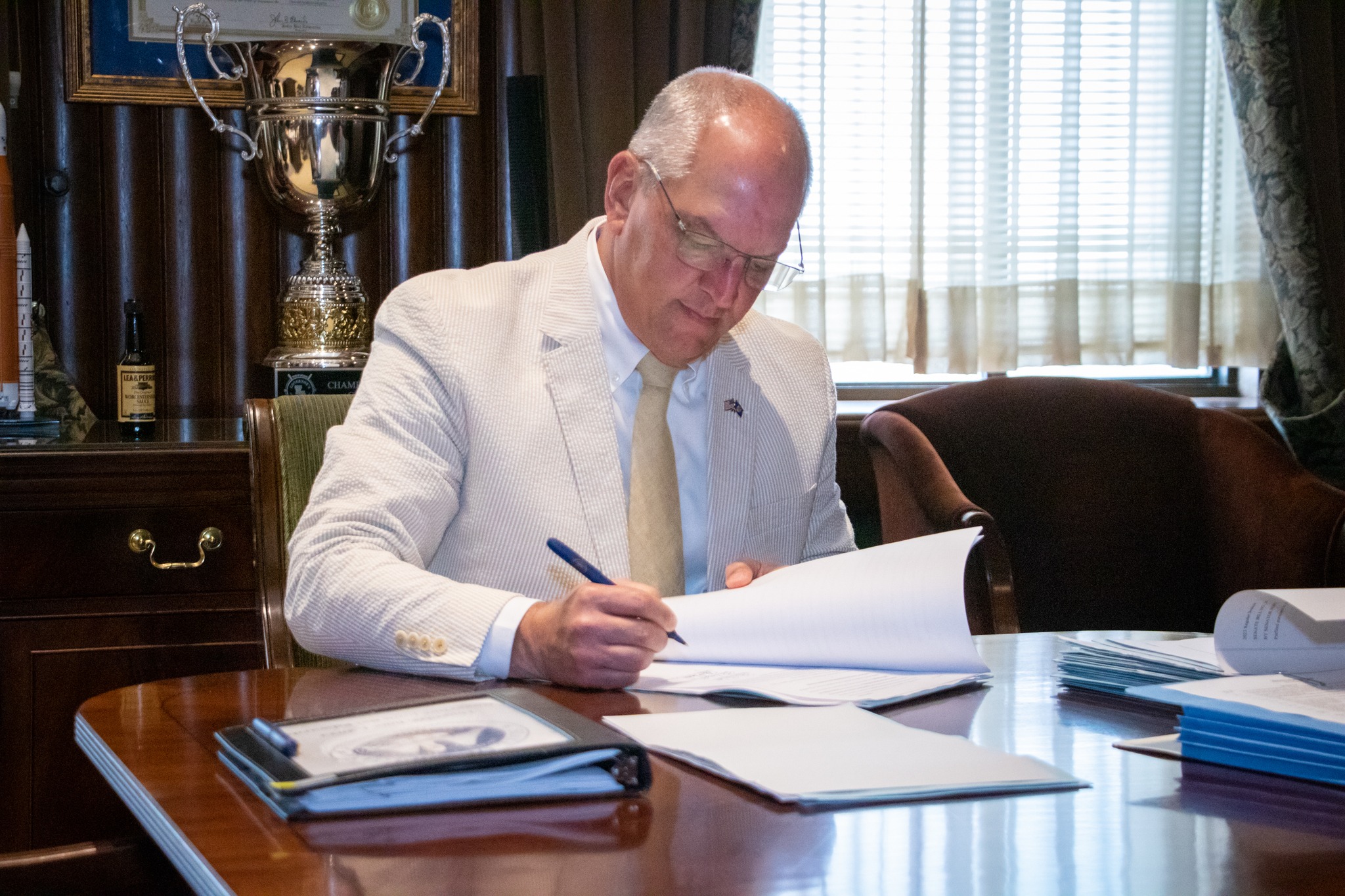 BATON ROUGE – The Louisiana state Senate on Monday, following a national conservative movement targeting LGBTQ+ youth, approved three measures that target LGBTQ+ rights. The bills now head to the state's Democratic Governor John Bel Edwards, one of which has spurred calls for the governor to veto from leading civil rights advocacy groups including the ACLU.
House Bill 648, a ban on trans youth gender-affirming health care, passed on a 29-10 vote that along party lines. HB 648 is the only bill of the three to receive a veto-proof majority vote in both House and Senate should the governor veto it, which sources say is highly likely.
"This extreme government overreach harms everyone in our state, especially transgender Louisianans, and we all deserve better," ACLU spokesperson Kari Elgin said in a statement.
The local newspaper, The Advocate reported, the Senate voted Monday for HB 466, the ban on talk of gender and sex in school classrooms, on a 29-9 vote, a two-thirds majority; and for HB Bill 81, the pronoun bill, on a 31-8 vote, also a two-thirds majority. However, the House passed each of those bills earlier in session without two-thirds majority votes.
Human Rights Campaign State Legislative Director and Senior Counsel Cathryn Oakley released the following statement:
"From doctors' offices to classrooms, Louisiana's extremist legislators show no shame in assaulting the freedoms of those different from them. Blocking teachers from providing the safe and inclusive spaces that LGBTQ+ youth so desperately need is an unconscionable act. There is absolutely nothing inappropriate about being LGBTQ+ or in acknowledging LGBTQ+ issues and people. Furthermore, denying transgender and non-binary youth access to best-practice, life-saving medical care puts their lives in very real danger.
These bills are a desperate and cruel effort by radical politicians in Louisiana to marginalize and erase the LGBTQ+ community, particularly transgender youth. The Human Rights Campaign strongly condemns these discriminatory bills and calls on Gov. Bel Edwards to veto them."
There was opposition to the trans youth healthcare ban from Senator Republican Committee Chairman Fred Mills, of Parks, joined who had joined with the Democrats in opposition. The bill killed by the Senate Health and Welfare Committee, which Mills is chair of on May 24, which was thought to have effectively killed the bill for this legislative session.
According to the Advocate after weeks of political maneuvering that saw it revived by the full Senate as political pressure mounted from conservative interest groups and then approved last week by a second Senate panel, sending it back to the full chamber.
Last month Mills, who expressed his trust in science and health care providers before joining Democrats in opposition.
"I guess I've always believed in my heart of hearts that a decision should be made by a patient and a physician," Mills said.
Speaking to the Advocate Monday, Mills said his vote was driven by his belief that decisions about medical care should remain between doctors and patients. He said Monday that blowback to his vote, which included threats from local and national conservatives, came as a surprise because he was unaware of the "cultural war" the issue was enmeshed in.
"This is probably one of the biggest blessings of my life, this controversy," he said. "I've been attacked nationwide by people with hate. But I do not hate these people. I know God blesses them."
Related: