Consider the Blade Foundation on Giving Tuesday
Your tax-deductible donation will support work of LGBTQ journalists
Many of us marked the morning after Thanksgiving by heading to Black Friday sales — and then put an altruistic spin on holiday shopping, by showing local merchants some Small Business Saturday love.
Now, on Nov. 27, the Tuesday after Turkey Day offers our readership a different kind of activity, one that supports the work of this publishing house and that's as tangible as it is tax deductible.
Established as a counterbalance to the pull of post-Thanksgiving consumerism, "Giving Tuesday" (#GivingTuesday) is an internationally observed day that encourages charitable donations.
This year, we're asking Blade readers to consider the Blade Foundation when donating your purpose-driven dollars.
Founded in 2010, initially to fund digitization of the Washington Blade's print and photo archive (work that's nearly complete), the Blade Foundation has shifted its efforts to help fund enterprise journalism projects on LGBTQ topics. You may have already read some of those reports in the Washington Blade and Los Angeles Blade. With the support of the Blade Foundation, our foreign freelance correspondents have generated more than 200 articles, covering vital issues in places where LGBTQ visibility remains limited — among them, Cuba, Chile, Brazil and Honduras. The Foundation also raises money to fund scholarships and fellowships for LGBTQ journalists. We hope to expand the scope of our reporting in troubled hotspots around the globe.
But for Blade Foundation reporting, the lives of LGBTQ people living in many of these communities are often victims without recourse. We help shine a light where there is injustice and invisibility.
Just as skeptics and fence-sitters often become allies when they hear the stories and struggles of somebody close to them, we offer these portraits, to put a face on why supporting our particular mission of LGBTQ advocacy is important.
"As we saw with our domestic reporting, where the Blade goes, the mainstream media follow," said Washington Blade editor Kevin Naff. "By shining a light on the challenges facing LGBTQ people in other parts of the world, we hope to bring understanding and ultimately change."
Our international news editor, Michael K. Lavers is a New Hampshire native with a "strong interest in news and global affairs," whose "second-ever journalism class at UNH was on the morning of Sept. 11, 2001." He joined the Washington Blade in 2012, and has served as the newspaper's international news editor since June 2015.
"I have had the immense privilege of reporting from nearly two dozen countries and territories — including Mexico, Venezuela, El Salvador, Nicaragua, Chile, Hungary, Israel, Turkey, Spain, and from the U.N. — since I began working at the Blade," Lavers said. Many countries, Lavers noted, "have seen progress on LGBT rights in recent years, while others, including the U.S., have seen painful setbacks. The Blade has had a front row seat to the events that have shaped our community for nearly 50 years. Our work remains as important today as ever before."
The Washington Blade has been a major force in America's LGBTQ life, having served the community since 1969; the New York Times referred to it as "one of the most influential publications written for a gay audience."
Washington Blade photo editor Michael Key recalled life in the mid-90s, when "there were few positive representations of LGBT life to be found in the media." Discovering a copy of the Washington Blade at his local library in Fairfax, Va., Key recalled, "I was very excited as soon as I started reading the paper, as a closeted teenager in high school. Here was a paper that represented a community that I knew had to exist, but I hadn't yet found."
The Washington Blade, he noted, "helped me to come out in my senior year. I couldn't imagine back then that I would be working now as an adult at the nation's oldest and most respected LGBT newspaper, capturing the movement in photos." Key's coverage for the Blade has included the Obama years, the Matthew Shepard and James Byrd Jr. Hate Crimes Prevention Act, the dismantling of "Don't Ask, Don't Tell," and the sweeping Supreme Court ruling granting marriage equality. "Today," he notes, "I cover the news in photographs, from the Trump White House and the many protests countering the policies of the current administration, as well as other events of interest to the LGBT community. The Blade changed my life, and I am excited to bring the news to a new generation of movers and shakers."
In 2016, the newspaper expanded to the West Coast with the launch of the Los Angeles Blade, bringing a focus on serious LGBTQ journalism to America's second largest city.
The Los Angeles Blade has benefitted from the Blade Foundation's ability to cross borders, as witnessed by our recent reporting in Tijuana. When a trans woman died while in ICE custody, our reporter was on the story. When trans and LGB members of the asylum seekers made their way to the border, we helped document their journey.
The Los Angeles Blade's news editor, Karen Ocamb started her career in journalism "right out of college in 1973, working as a desk assistant at CBS Network News in New York." Eleven years later, her final job for CBS News was producing the 1984 Olympics coverage for its affiliates, out of TV City in Los Angeles. She got back into journalism in 1988, "after so many friends died from AIDS and I needed a way to contribute, aside from being a care-provider."
Asked why our readers should consider supporting the Blade Foundation, Ocamb said she considers LGBT journalism to be "an important contribution to the movement toward full equality under the law, and in society." While acknowledging the contribution of allies and LGBT mainstream journalists, "Nothing," Ocamb noted, "compares to the insights from community-ensconced reporters who grasp the nuances and shades of arguments, that might be missed or misunderstood by someone not immersed in LGBT politics and culture." It is imperative, she added, "that LGBT journalists ferret out LGBT contributions," here at home, and abroad. "Whether it is in the SoCal 2018 midterm campaigns or as first responders and victims in the terrorist attacks of 9/11, we were there. It is our job to witness and record LGBT history as it transpires."
Editor and publisher Troy Masters has been doing just that, since the early days of the AIDS crisis. Before he helped launched the Los Angeles Blade, "to fill a void in LGBTQ news and journalism," Masters recalled, "I co-founded Gay City News [in NYC] and, for over nearly two decades, it has been witness to a community that fought hard for survival and that has flourished to power." Calling LGBT news media "foundational to helping advance community self-awareness about the issues we face and the events that impact our lives," Masters was blunt about how your support will strengthen the mission of Blade publications, and help us endure: "I believe," he said, "the very survival of LGBT people depends on dynamic, LGBTQ-owned news media."
If your life has been impacted, and your perspective informed, by Blade publications, you're already part of our history.
Now, on Giving Tuesday, we ask that you partner with us in our steadfast commitment to serve the community internationally.
To do so, visit bladefoundation.org. Your donation will fund enterprise journalism projects focused on LGBTQ and other underrepresented communities, and help us to create scholarships for LGBTQ journalists.
WeHo hosts public hearing on PrEP & PEP February 23 at City Hall
Access to PrEP & PEP & adherence to recommended treatment are just 2 necessary steps in the efforts to reducing community transmission of HIV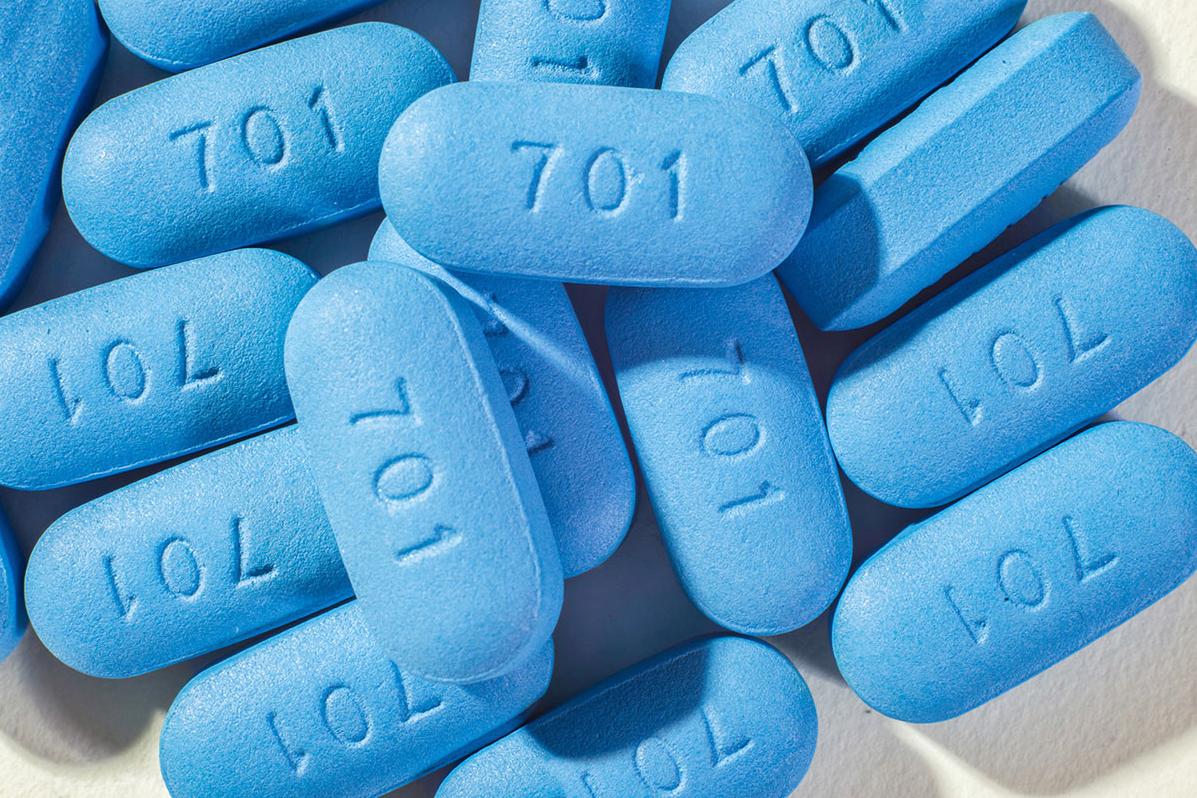 WEST HOLLYWOOD – The City of West Hollywood will host a public hearing to gather input from community members about whether individuals at high risk for HIV transmission are able to effectively access medications approved as part of FDA-approved protocols for Pre-Exposure Prophylaxis(PrEP) and Post-Exposure Prophylaxis (PEP).
City staff and officials have become aware from anecdotal information in the community that there may be barriers to easily accessing PrEP and PEP at pharmacies in Los Angeles County and other regions of the state.
While statewide legislation, SB 159, authorizes pharmacists to furnish PrEP and PEP without a physician prescription and prohibits insurance companies from requiring prior authorizations to obtain PrEP coverage, there is concern that national pharmacy chains and local pharmacies may not be participating in ways the legislation intended.
City outreach to local pharmacists indicates that many local pharmacists have not taken the California State Board of Pharmacy (CSBP) training to dispense PrEP and PEP, and may not have been aware of the training at all.
The City's aim in hosting a public hearing is to gather input from impacted residents and community stakeholders; findings will then be relayed to legislators and other key decision makers.
The public hearing is open to the public and will take place on Thursday, February 23, 2023 at 6:30 p.m. at the West Hollywood City Council Chambers/Public Meeting Room, located at 625 N. San Vicente Boulevard. Limited validated parking will be available in the adjacent West Hollywood Park five-Story structure.
Community members may view the public hearing live on WeHoTV on Spectrum Channel 10 within West Hollywood; by clicking on the 'Watch Live' link on the City's WeHoTV website page www.weho.org/wehotv; or through City's WeHo YouTube channel at www.youtube.com/wehotv.
It will also be live-streamed on streaming services such as AndroidTV, AppleTV, FireTV, and Roku. Digital streaming platform viewers can find programming by searching for "WeHoTV."
Individuals who would like to provide comments but are unable to attend the hearing, or who would prefer to share their experience directly, can send their comments by email to Hernán Molina, the City of West Hollywood's Governmental Affairs Liaison, at [email protected].
In January 2019, Senator Scott Wiener, D-San Francisco introduced SB 159 HIV: preexposure and postexposure prophylaxis. The bill, which was signed by Governor Newsom into law on October 7, 2019, seeks to make PrEP and PEP more readily available to HIV negative individuals who are at high risk of HIV infection. SB 159 does so, among other things, by:
Authorizing a pharmacist to furnish PrEP and PEP in specified amounts and requires a pharmacist to furnish those drugs if certain conditions are met, including that the pharmacist determines the patient meets the clinical criteria for PrEP and PEP consistent with federal guidelines; and
Requiring a pharmacist, before furnishing PrEP and PEP, to complete a training program approved by the California State Board of Pharmacy.
Having easy access to PrEP and PEP and proper adherence to the recommended treatment are just two necessary steps in the efforts to reducing community transmission of HIV. PrEP is a key prevention strategy for ending the HIV epidemic in the U.S.
The Centers for Disease Control and Prevention (CDC) reports fewer than 25% of the approximately 1-million Americans who could benefit from PrEP are using this preventative medication. One of the goals of the federal Ending the HIV Epidemic in the U.S. (EHE) initiative is to have 50% of people who could benefit from PrEP using it by 2025.
The HIV/AIDS epidemic has had a significant impact on the City of West Hollywood. The disease's elevated infection rate among gay men caused a devastatingly high number of deaths in the City in the era following the City's founding in 1984.
The City of West Hollywood was one of the first government entities to provide social services grants to local AIDS and HIV organizations. The City sponsored one of the first AIDS awareness campaigns in the country in October 1985 and the City's response to the AIDS crisis has been recognized as a model for other cities, nationally and globally.
In 2015, the City of West Hollywood City Council adopted the HIV Zero Strategic Plan. The City Council directed staff to work with social service providers, community clinics, the Los Angeles County Department of Public Health, and other governmental agencies to develop a strategic plan aimed at reducing the rates of transmission and slowing disease progression.
The City's HIV Zero Initiative embraces a vision to "Get to Zero" on many fronts: Zero new infections. Zero progression of HIV to AIDS. Zero discrimination. Zero stigma. The City currently contracts with APLA Health, Healthcare in Action, the Los Angeles LGBT Center, Men's Health Foundation, and Planned Parenthood to provide biomedical interventions, such as PrEP and PEP to community members at risk of acquiring HIV.
For more information, please contact Hernán Molina, the City of West Hollywood's Governmental Affairs Liaison, at (323) 848-6364 or at [email protected].
For people who are Deaf or hard of hearing, please call TTY (323) 848-6496.