Consider the Blade Foundation on Giving Tuesday
Your tax-deductible donation will support work of LGBTQ journalists
Many of us marked the morning after Thanksgiving by heading to Black Friday sales — and then put an altruistic spin on holiday shopping, by showing local merchants some Small Business Saturday love.
Now, on Nov. 27, the Tuesday after Turkey Day offers our readership a different kind of activity, one that supports the work of this publishing house and that's as tangible as it is tax deductible.
Established as a counterbalance to the pull of post-Thanksgiving consumerism, "Giving Tuesday" (#GivingTuesday) is an internationally observed day that encourages charitable donations.
This year, we're asking Blade readers to consider the Blade Foundation when donating your purpose-driven dollars.
Founded in 2010, initially to fund digitization of the Washington Blade's print and photo archive (work that's nearly complete), the Blade Foundation has shifted its efforts to help fund enterprise journalism projects on LGBTQ topics. You may have already read some of those reports in the Washington Blade and Los Angeles Blade. With the support of the Blade Foundation, our foreign freelance correspondents have generated more than 200 articles, covering vital issues in places where LGBTQ visibility remains limited — among them, Cuba, Chile, Brazil and Honduras. The Foundation also raises money to fund scholarships and fellowships for LGBTQ journalists. We hope to expand the scope of our reporting in troubled hotspots around the globe.
But for Blade Foundation reporting, the lives of LGBTQ people living in many of these communities are often victims without recourse. We help shine a light where there is injustice and invisibility.
Just as skeptics and fence-sitters often become allies when they hear the stories and struggles of somebody close to them, we offer these portraits, to put a face on why supporting our particular mission of LGBTQ advocacy is important.
"As we saw with our domestic reporting, where the Blade goes, the mainstream media follow," said Washington Blade editor Kevin Naff. "By shining a light on the challenges facing LGBTQ people in other parts of the world, we hope to bring understanding and ultimately change."
Our international news editor, Michael K. Lavers is a New Hampshire native with a "strong interest in news and global affairs," whose "second-ever journalism class at UNH was on the morning of Sept. 11, 2001." He joined the Washington Blade in 2012, and has served as the newspaper's international news editor since June 2015.
"I have had the immense privilege of reporting from nearly two dozen countries and territories — including Mexico, Venezuela, El Salvador, Nicaragua, Chile, Hungary, Israel, Turkey, Spain, and from the U.N. — since I began working at the Blade," Lavers said. Many countries, Lavers noted, "have seen progress on LGBT rights in recent years, while others, including the U.S., have seen painful setbacks. The Blade has had a front row seat to the events that have shaped our community for nearly 50 years. Our work remains as important today as ever before."
The Washington Blade has been a major force in America's LGBTQ life, having served the community since 1969; the New York Times referred to it as "one of the most influential publications written for a gay audience."
Washington Blade photo editor Michael Key recalled life in the mid-90s, when "there were few positive representations of LGBT life to be found in the media." Discovering a copy of the Washington Blade at his local library in Fairfax, Va., Key recalled, "I was very excited as soon as I started reading the paper, as a closeted teenager in high school. Here was a paper that represented a community that I knew had to exist, but I hadn't yet found."
The Washington Blade, he noted, "helped me to come out in my senior year. I couldn't imagine back then that I would be working now as an adult at the nation's oldest and most respected LGBT newspaper, capturing the movement in photos." Key's coverage for the Blade has included the Obama years, the Matthew Shepard and James Byrd Jr. Hate Crimes Prevention Act, the dismantling of "Don't Ask, Don't Tell," and the sweeping Supreme Court ruling granting marriage equality. "Today," he notes, "I cover the news in photographs, from the Trump White House and the many protests countering the policies of the current administration, as well as other events of interest to the LGBT community. The Blade changed my life, and I am excited to bring the news to a new generation of movers and shakers."
In 2016, the newspaper expanded to the West Coast with the launch of the Los Angeles Blade, bringing a focus on serious LGBTQ journalism to America's second largest city.
The Los Angeles Blade has benefitted from the Blade Foundation's ability to cross borders, as witnessed by our recent reporting in Tijuana. When a trans woman died while in ICE custody, our reporter was on the story. When trans and LGB members of the asylum seekers made their way to the border, we helped document their journey.
The Los Angeles Blade's news editor, Karen Ocamb started her career in journalism "right out of college in 1973, working as a desk assistant at CBS Network News in New York." Eleven years later, her final job for CBS News was producing the 1984 Olympics coverage for its affiliates, out of TV City in Los Angeles. She got back into journalism in 1988, "after so many friends died from AIDS and I needed a way to contribute, aside from being a care-provider."
Asked why our readers should consider supporting the Blade Foundation, Ocamb said she considers LGBT journalism to be "an important contribution to the movement toward full equality under the law, and in society." While acknowledging the contribution of allies and LGBT mainstream journalists, "Nothing," Ocamb noted, "compares to the insights from community-ensconced reporters who grasp the nuances and shades of arguments, that might be missed or misunderstood by someone not immersed in LGBT politics and culture." It is imperative, she added, "that LGBT journalists ferret out LGBT contributions," here at home, and abroad. "Whether it is in the SoCal 2018 midterm campaigns or as first responders and victims in the terrorist attacks of 9/11, we were there. It is our job to witness and record LGBT history as it transpires."
Editor and publisher Troy Masters has been doing just that, since the early days of the AIDS crisis. Before he helped launched the Los Angeles Blade, "to fill a void in LGBTQ news and journalism," Masters recalled, "I co-founded Gay City News [in NYC] and, for over nearly two decades, it has been witness to a community that fought hard for survival and that has flourished to power." Calling LGBT news media "foundational to helping advance community self-awareness about the issues we face and the events that impact our lives," Masters was blunt about how your support will strengthen the mission of Blade publications, and help us endure: "I believe," he said, "the very survival of LGBT people depends on dynamic, LGBTQ-owned news media."
If your life has been impacted, and your perspective informed, by Blade publications, you're already part of our history.
Now, on Giving Tuesday, we ask that you partner with us in our steadfast commitment to serve the community internationally.
To do so, visit bladefoundation.org. Your donation will fund enterprise journalism projects focused on LGBTQ and other underrepresented communities, and help us to create scholarships for LGBTQ journalists.
Lawsuits against Ohio State over sexual predator sports doctor tossed
"The judge just threw 300 survivors in a trash can," Steve Snyder-Hill said then adding, "a trash can with an OSU logo on it"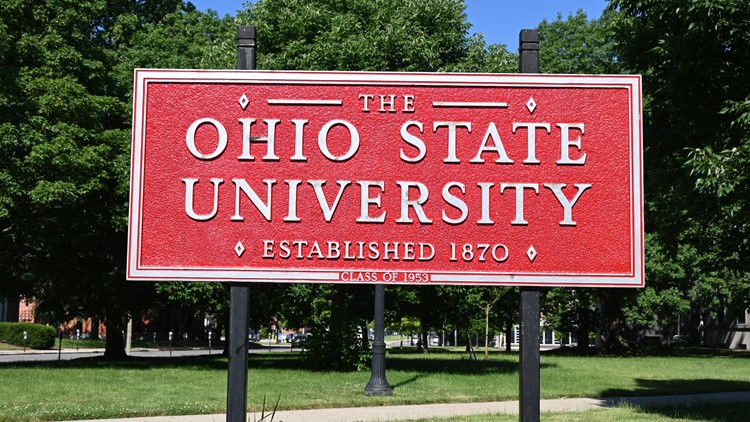 COLUMBUS, Oh. – A Federal judge Wednesday dismissed hundreds of pending lawsuits against Ohio State University, (OSU) in cases related to a former OSU sports team doctor Richard Strauss, who had sexually molested young male athletes and other students for twenty years.
In his ruling, U.S. District Judge Michael H. Watson of the Southern District of Ohio wrote;
'It is beyond dispute that Plaintiffs, as well as hundreds of other former students, suffered unspeakable sexual abuse by Strauss. It is also true that many Plaintiffs and other students complained of Strauss's abuse over the years and yet medical doctors, athletic directors, head and assistant coaches, athletic trainers, and program directors failed to protect these victims from Strauss's predation."
According to Judge Watson he dismissed the cases because the statute of limitations for criminal rape cases in Ohio is 20 years to report for criminal prosecution or otherwise have legal proceedings initiated.
"If there is a viable path forward for Plaintiffs on their claim against Ohio State, it starts with the legislature rather than the judiciary," Watson wrote.
Taking aim at Ohio lawmakers Watson noted; ""At all times since the filing of these cases, the Ohio legislature, has the power, but not the will, to change the statute of limitations." The legislature can provide a "path forward for Plaintiffs on their claim against Ohio State."
Strauss preyed on hundreds of young men from the time of his employment at OSU in 1978 until he retired in 1998, and allegations about his misconduct didn't become public until an ex-wrestler named Mike DiSabato spoke out in 2018, years after Strauss' death by suicide in 2005.
The former athletes were represented by several legal teams including Washington D.C./Oakland, California-based legal advocacy group Public Justice.
"Today's ruling is not only deeply disappointing," the legal team said in reaction to the ruling today, "but also sends a disturbing message that the very real challenges sexual abuse survivors often face in understanding what has happened to them – and who enabled the abuse they experienced – is irrelevant when they ultimately ask for the court's help in holding abusive people and institutions accountable.
OSU spent decades denying, hiding, and evading the truth about its role in concealing the abuse that happened on its watch. Today's ruling punishes survivors already traumatized by the university's callous campaign of deception. The court's decision cannot, and must not, be the final word in the survivors' journey towards justice."
The case against OSU brought widespread attention as one of the cases involved Strauss victim Steve Snyder-Hill, a a prominent LGBTQ activist and a U.S. Army veteran. Upon hearing of Watson's ruling, a palpably angered Snyder-Hill told several media outlets; "The judge just threw 300 survivors in a trash can," he said adding, "a trash can with an OSU logo on it."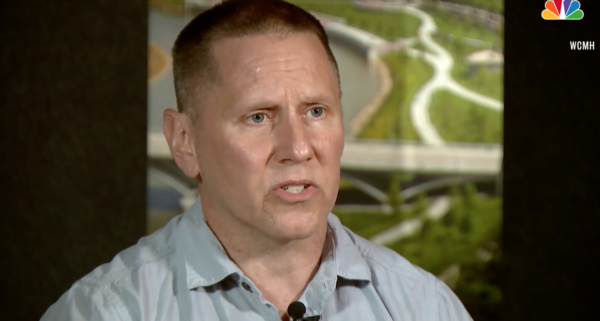 NBC News had reported on the case and profiled Snyder-Hill in 2019:
[…] In the years following the alleged assault, Snyder-Hill would go on to serve in the Iraq War, publicly fight against the military's "don't ask, don't tell" policy and become an outspoken advocate for same-sex marriage. He and his husband, Josh, married in 2011 in Washington, D.C., in front of the tombstone of Leonard Matlovich, a Vietnam War veteran who had been discharged by the Air Force for being gay. The couple were involved in a lawsuit filed by Service Members Legal Defense Network that challenged the federal Defense of Marriage Act (DOMA), which prevented the military from giving benefits to legally married same-sex couples, and successfully fought in court to have their surnames combined in Ohio.
Snyder-Hill was unexpectedly thrust into the media spotlight in 2011 after submitting a question during the Republican presidential debate about whether the candidates would reverse the 2011 repeal of "don't ask, don't tell." Some members of the audience booed Snyder-Hill, who submitted his question by video from his military base in Iraq. That an active-duty soldier in uniform would be booed during a presidential debate shocked and angered many Americans during a time when acceptance for same-sex marriage was mounting. […]
The publicity over the OSU cases also ensnared conservative right-wing Rep. Jim Jordan (R-Ohio), renewing questions over his failure to stop Strauss from molesting former wrestlers Jordan had coached more than two decades ago at OSU. Jordan was accused of that neglect in 2018 by those former wrestlers.
2.3 million Latinx LGBTQ adults live in the US
More than one-third are living in low-income households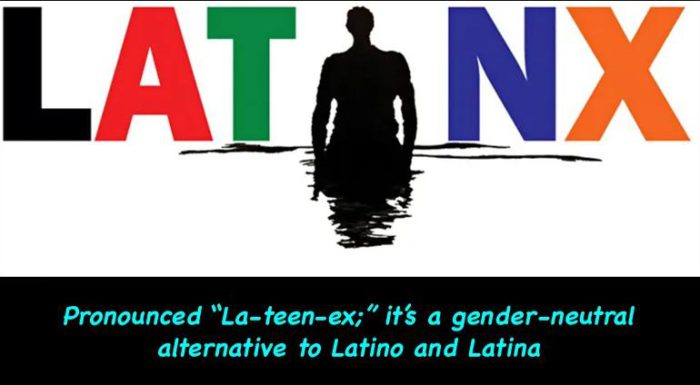 LOS ANGELES – A new study by the Williams Institute at UCLA School of Law finds that an estimated 2.3 million adults in the U.S. identify as Hispanic or Latino/a and LGBTQ.

Researchers found that Latinx LGBTQ people fare worse than their non-LGBTQ counterparts on some measures of economic and social vulnerability, including unemployment and food insecurity. In addition, Latinx LGBTQ adults face disparities in mental and physical health such as depression, asthma, and chronic health conditions compared to non-LGBTQ adults.

However, similarities were found between the two groups, including household annual income and experiences of victimization and discrimination.

This study provides information on the well-being of Latinx adults in the U.S., as well as additional analyses of Latinx LGBTQ subgroups, such as Mexican, Central American, and South American LGBTQ people in California.

"In terms of economic security, we see both similarities and differences between Latinx LGBTQ and non-LGBTq adults," said lead author Bianca D.M. Wilson, Senior Scholar of Public Policy at the Williams Institute. "The fact that Latinx LGBT adults tend to be younger may contribute to disparities in employment and food insecurity, while U.S. citizenship—which many Latinx LGBTQ adults in California have—may help close the poverty gap."

KEY FINDINGS

Demographic Characteristics
There are an estimated 2.3 million Latinx LGBTQ adults in the US.
65% of Latinx LGBTQ adults are under age 35, compared to 45% of non-LGBT adults.
Just over half (52%) of LGBTQ Latinx adults are women, and 48% are men.
Fewer Latinx LGBTQ adults (44%) than non-LGBTQ adults (57%) are raising children.
Economic Characteristics
Latinx LGBTQ adults are more likely to be unemployed (10% vs. 8%) and to experience food insecurity (32% vs. 25%) than Latinx non-LGBT adults.
37% of Latinx LGBTQ adults and 39% of non-LGBTQ adults live with a household income below $24,000 per year.
Latinx LGBTQ adults are less likely to live in low-income households than non-LGBTQ adults, however, the rates of poverty are high for both groups: 60% of Latinx LGBTQ adults live below 200% of the federal poverty level, compared to 63% of non-LGBTQ Latinx adults.
Mental and Physical Health
Nearly one-third (30%) of Latinx LGBTQ adults have been diagnosed with depression, compared to 16% of Latinx non-LGBTQ adults.
Latinx LGBTQ women have the highest rates of depression (35%) compared with non-LGBTQ women (20%) and both groups of men.
Latinx LGBTQ adults (12%) are more likely to have Medicaid as their primary insurance compared to Latinx non-LGBTQ adults (9%).
Discrimination and Stress
17% of Latinx LGBTQ adults disagreed with the statement "You always feel safe and secure" compared to 11% of non-LGBTQ adults.
42% of Latinx LGBTQ adults reported experiencing physical assault and threats, and 69% reported experiencing verbal assault or abuse at some point in their lives.
Social Support
The majority (64%) of Latinx LGB adults and 40% of Latinx transgender adults reported feeling connected to the LGBT community.
Less than half (43%) of Latinx LGBTQ adults reported feeling connected to the Latinx community.
This study is part of the Williams Institute's LGBTQ Well-Being at the Intersection of Race series, which examines demographic characteristics and key indicators of well-being, including mental health, physical health, economic health, and social and cultural experiences, of different racial/ethnic groups in the U.S. The series also includes analyses by region.

Read the report
Tyler Clementi Higher Education Anti-Harassment legislation reintroduced
The legislation has failed to garner enough congressional support for passage beginning with its initial introduction in 2011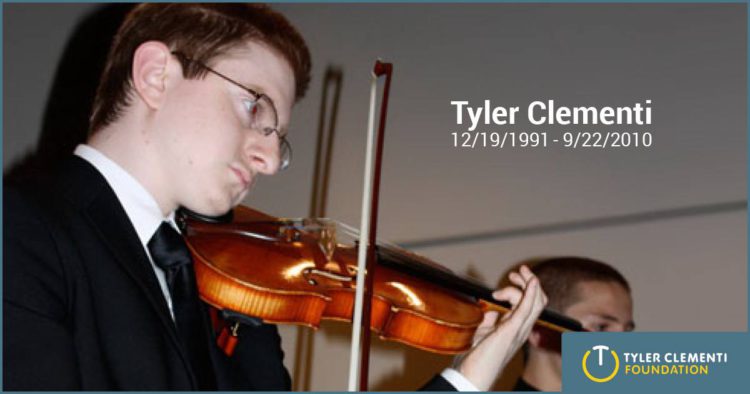 WASHINGTON – Democratic U.S. Senators Patty Murray of Washington and Tammy Baldwin of Wisconsin, along with Democratic U.S. House Representative Mark Pocan, also from Wisconsin, reintroduced the Tyler Clementi Higher Education Anti-Harassment Act Wednesday.
If enacted, the legislation would require colleges and universities that receive federal student aid to have in place a policy that prohibits harassment of students based on their actual or perceived race, color, religion, national origin, sex, disability, sexual orientation, or gender identity.
Schools would have to distribute that policy to all students, along with information about the procedure to follow should an incident of harassment occur, and notify students of counseling, mental health, and other services available to victims or perpetrators of harassment.
The legislation would also require schools to recognize cyber-bullying as a form of harassment, and would create a new grant program at the U.S. Department of Education to help colleges and universities establish programs to prevent harassment of students.
"No student should live in fear of being who they are at school," Baldwin said in a statement. "By reintroducing this legislation, we are taking a strong step forward in not only preventing harassment on campus, but also making sure our students have the freedom to learn and succeed in safe and healthy environments. Everyone at our colleges and universities deserves to pursue their dreams free of harassment and bullying."
The lawmakers action was to mark eleventh anniversary of 18-year-old Tyler Clementi's death, a suicide, after he lept from George Washington Bridge which connects North New Jersey to New York City on September 22, 2010.
The Rutgers University freshman jumped to his death just days after his college roommate broadcast live images on the internet of him having a sexual encounter with another man. Fellow students Dharun Ravi, who was Clementi's roommate, and Molly Wei were later charged. Wei struck a plea deal with prosecutors and a New Jersey Superior Court judge sentenced Ravi to 30 days in prison and three years probation for his actions.
The proposed law has failed to garner enough congressional support for passage over the past decade in beginning with its initial introduction in the 112th Congress in 2011.
During a dedication ceremony on Monday February 4, 2013 of the Tyler Clementi Center at Rutgers University in New Jersey, U.S. Rep. Rush Holt, (D-N.J.) announced that he and U.S. Sen. Frank Lautenberg (D-N.J.) had reintroduced the legislation in Congress.
The legislation failed to get the required support for passage and it again languished.
Last year in the 116th Congress, it was introduced again by Pocan in the House and Murray and Baldwin in the Senate in May 2019.
"Today we honor the life of Tyler Clementi by reintroducing this critical legislation. No one should be bullied because of who they are or who they love," Pocan said in a statement. "This bill will help ensure that students can learn in peace and not have to worry about living in fear or humiliation for being themselves."
Tyler's parents founded a non-profit organization in their son's name committed to end online and offline bullying, harassment, and humiliation.