John Grant's musical journey is a magic evolution
John Grant doesn't exactly fit the expected image of a rising star in the music world.
Openly gay, openly HIV-positive, and well into middle age, he writes unapologetically queer songs, frequently laced with obscenities – hardly the radio-friendly stuff of conventional pop music.
Yet this American-born singer-songwriter became a fixture of the European Indie-rock scene after his 2010 debut album ("Queen of Denmark") was named Mojo's Album of the Year.  Since then, he's continued to draw both critical acclaim and a growing number of fans back here in his homeland, as well.
It's a level of acceptance he could not have foreseen when he was growing up gay as a member of a conservative Methodist family in a small Colorado town – an experience he describes as "a perfect storm of horrible."
"My parents were actually quite loving," he is quick to add, "but it wasn't okay to be gay outside, in the world.  You were sort of seen as sub-human.  There were all these reasons – it's a perversion, it's a psychological disorder, it's a sickness – teaching you that either you change or there's no place for you anywhere, not in this world and not in any other world."
He reflects further, with characteristically brutal candor, "I remember going through decades of 'Oh my God, look, that dude's a faggot, we gotta get that fucker.  Go kill that fucking faggot.'  Or you get people whispering behind you in the grocery store, 'What's that fucking faggot doing here?   You go through that for several decades of your life, you tell me that's not going to fuck up your head."
"This all started when I was way too young to even know what sexuality was," he continues.  "I don't know what other people's experiences are, but I wasn't prepared for all that.  And I thought to myself 'My God, what the fuck have I done, that causes this much disdain, and causes people to be just absolutely consumed with their hatred for what they're saying I am?'  It's mind-boggling, even to this day."
Like countless others raised within such a repressive background, it led him down a dark road.   Grant struggled with alcohol and cocaine addiction for years before getting sober 14 years ago – something about which he is as open as he is about his sexuality and his HIV status.  Even in sobriety, though, it's been difficult to come to terms with his anger.
"I've been through a lot of therapy," he admits with a self-effacing grin.  "It's been a very long process, because even after you figure out that it's okay to be how you are, that doesn't make the damage that's been done to you disappear overnight."
"But the cruel reality of the world is that it doesn't matter what happened to you when you were a child," he adds.  "Yes, what your parents do to you, what people do to you, what happens to you, the conditioning, all that stuff matters – but you have to take responsibility.  And that means getting over the hatred for what was done to you, because if you don't get over the hatred it's just going to eat you alive, anyway."
"The people that said you deserve death for what you are, they're going to be fine.  Meanwhile, your stomach lining is being eaten by the anger you feel over all that – so you just have to move on."
For Grant, moving on has been a big part of what has shaped his music.  He's used his songs to explore (and process) the difficult emotional landscape carved out by his early experiences.  Many of these have been understandably harsh – full of anger, resentment, self-recrimination, self-loathing, and sarcasm – but there have also been beautiful love ballads, anthems of self-affirmation, and uplifting messages of hope (like the powerful "Glacier," from his album "Pale Green Ghosts").
And always, even within the bleakest of his songs, there is humor.  For Grant, who grew up under the influence of British TV comedy, "The Simpsons," and the films of Woody Allen and Mel Brooks, there is humor in everything.  "All that stuff is so dear to my heart," he says, "and it's inextricable from my musical DNA as well."
Still, it's his dark side that seems to permeate his music – even the "happy" songs are tinged with it – and he's okay with that.  It's part of an honest expression of who he is, something he sees as necessary to his survival.
For the same reason, he is as out and proud in his work as he is in his life.  He writes songs that are candid, often explicitly so, about his sexuality.  There are no carefully-worded, gender-masking lyrics; when he is singing about another man, he wants you to know it.
He realizes that makes some people uncomfortable.  "It's like, 'We were okay with you changing a few pronouns, but when you start getting nasty or vulgar… um, that's too much.'"
He laughs, "You can have gangster rap going 24 hours at the local youth group at the Baptist church, where some guy's talking about how there's no other man in the world who can fuck a woman like he can, and that's perfectly fine; but when you talk about your actual experience as a gay man, suddenly they're offended."
He's keenly aware that his freedom to sing about his truth is something for which he owes a great debt to those who came before.
"I feel very humbled and very lucky to be able to do what I'm doing."
He continues with a personal anecdote.  "When I was in Berlin the other night, the Pet Shop Boys came to my show, and they came backstage and asked for an autograph from me.   Let me tell you something, that's next level shit for me – because when I think about what these guys did, back when they did it – there has been a lot of preparation, coming up to this, that makes it possible for me to say the things that I'm saying in my music without being hung in the town square."
He goes on, "People like Boy George – okay, you know, fame fucks people up, and it fucked with Boy George – but I know him a little bit, and he's quite a lovely fellow, and he's very talented.  He's got a beautiful, unique, interesting voice, and they made unique, interesting music back in the day, and they were unapologetically themselves.  Same thing with Holly Johnson, you know, from 'Frankie Goes to Hollywood' – so I just know there has been a hell of a lot of support and help from these guys, who were doing it back when there was no support, and people were dying in droves and nobody knew what was going on, and people were pointing the finger at the gay community again and saying 'See?  This is what you get!'"
Although Grant's songs are unequivocally gay in their lyrical content, they don't necessarily fit into the stereotypical box of "gay" music.
He came of age listening to early industrial and new wave music; he loves Ministry and Skinny Puppy, as well as Devo and Missing Persons, and when asked about his favorite albums, he lists "Color of Spring" by Talk Talk, "NunSexMonkRock" by Nina Hagen, and Throwing Muses self-titled first album.  All those influences can be heard in his own work.
"I love Sylvester, and I love Donna Summer, all the good diva disco stuff," he says.  "But I try and mix it up, I try and have it all in my music."
Increasingly, he has grown more "experimental," evolving from the pure singer-songwriter style of his first album toward an eclectic, heavily electronic sound – though the importance of his strong vocals and colorful lyrics has remained central.
On his newest album – "Love Is Magic," which debuted in October at number 20 on the UK charts – that evolution has come to full blossom.  Full of throbbing beats and robotic synth flourishes, it's a collection of songs that are distinctly different from his previous work and yet can only be described as pure John Grant.
"For me," he says, "I didn't see it as drastic or courageous at all, because on any given day I'll be listening to a beautiful ballad like 'Guitar Man' by Bread, and I'll be listening to 'Land of Rape and Honey' by Ministry' – it all fits together because that's what fits together in my everyday life.  I can be listening to Sade, and Abba, and Kiss, and Fat Gadget, and Helen Reddy, and John Denver, and Johnny Cash, and Loretta Lynn, and Eurythmics – all that stuff fits together for me, so I figure why shouldn't I be able to do that on my records?  Because that's what I love.  Plus, I find that the way the styles change in the course of an album, that's very fitting for the way everyday life is for a human being in general – on any given day, you get a billion different styles from all over the place, from everything you hear, and see, and experience."
As on his previous albums, several of these are "character" songs, quirky vignettes sung in the first-person that satirize certain toxic personality traits.
Are these based on people he has known?
"They're definitely just me," he chuckles.  "You must have enough self-awareness to know that when you lash out at another person in bitterness, you're talking volumes about yourself – so in these things, where you have a character that's hyperbole, that's exaggerating the issue a little bit, it's really a caricature of me.  They're snapshots of moments – but I don't have any desire to do the Instagram or the Facebook version of my life in my music, because it is nasty and ugly underneath the surface, there is jealously and there is resentment.  We all have it.  That doesn't mean you have to let it control you, or overcome you – but I do want to talk about that and show that in my music because it's part of reality."
"And it's fun," he adds, "because we can laugh about some of the nastiness that we've been through, as well."
One such song is "Preppy Boy," about a schoolboy with a crush on a straight narcissist who has rejected him.  Grant says, "It's totally me.  It's actually a very deep song about self-loathing.  You internalize someone's rejection of you because you're not pretty and beautiful like them, and you don't have the clothing and the money – and you still desire them for their beauty and go into a Stockholm Syndrome mode where you side with your captor.   But it's also just a send-up of that whole time of the duck shoes and the wale skirts and the flipped-up collars, and the fucking powder jackets in Colorado that everybody wore.  It was a particularly difficult time for me, when I was made painfully aware of the American class system.  I went into a school system where the kids had serious money – like Porsches and Mercedes for 16th birthdays, and mansions and big, old money.  They didn't care that you were gay, you were just a lower class of citizen – it didn't matter if you were gay or straight to them because you simply weren't on the menu."
Another song, "Diet Gum," is about a rejected lover who hurls insults at his ex, only to be instantly won over by the possibility of hooking up with him again.  "That song is another song that's totally absurd, it's about being willing to do anything for someone who fits the program," Grant says – but he's quick to add that it highlights something from his own past.  "Sexually destructive behavior goes into that as well.  Because I didn't need to get HIV, either, but when I got sober, I was going to keep a little something for myself– I was like, 'I'll give up the cocaine and the booze and everything, but I'm going to keep the destructive sexual behavior.  I can get away with that, because that's an inherent part of being human, and we can just write that off as funny, or promiscuous – I don't have to deal with it.'  And then, you get HIV, and you know it was totally avoidable if you hadn't been indulging in that destructive behavior."
"All that is tied into this character in 'Diet Gum' who's just like 'Oh you fucking asshole, oh my goodness you're so cute," in the same breath – because the guy just adjusts his hips in his direction."
While most of Grant's fans have embraced his work as it has continued to develop, some have been vocally bewildered by the changes – a fact which he accepts, but shrugs off.  "I really do believe, when it comes to art," he says, "that it's none of your fucking business what people think of it."
He goes on, "When I was growing up, there was a lot of 'people pleasing' that went on – you know, fit in, don't break the rules, say the right thing, do what you're told, respect authority.  So, I feel quite lucky that I'm able to shut the door on the world when I go in the studio, and simply not transform into something I'm not – to be myself and make my music.  It's sort of a miracle that I'm able to do that, because I've always had to adjust myself, to make myself palatable, so that I could survive."
Does that mean he has finally moved on from all his anger?
"I still have a lot of it," he admits, "you can hear it in my music.  But on the other side of that there's this incredible sense of optimism."
"That's how you know you are processing things in the right way," he adds.  "You could be destroyed by the cynicism, and the black humor, if you let anger get the best of you."
"For me, mostly, I think it's turning into compassion for people who are still struggling."
John Grant brings his world tour to Los Angeles at 8pm on Friday, December 14, at the Lodge Room (104 N. Ave 56, Highland Park 90042).  Tickets are available through EventBrite.com.
Welsh Olympic distance swimmer Dan Jervis comes Out
Jervis, who placed 5th in distance swimming at the Olympics in Tokyo said he was inspired by Blackpool FC soccer player Jake Daniels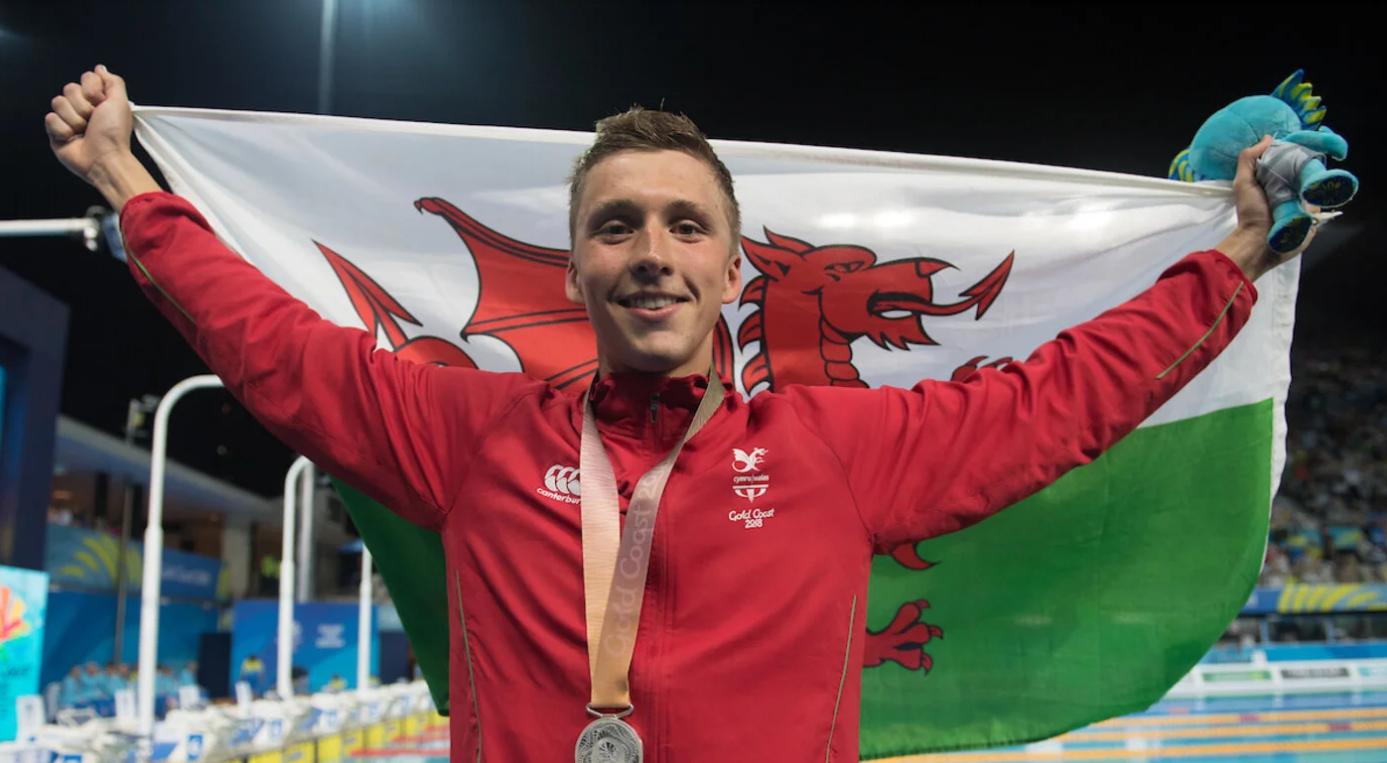 NEATH, Talbot County Borough, Wales – In a recent interview with BBC Radio Cornwall, 26-year-old British Olympian distance swimmer Dan Jervis revealed that he had given considerable thought before announcing to the world that he is gay.
Jervis told the BBC's LGBT Sport Podcast; "I was adjusting to everything else, just trying to fit in — until I thought, Just be you."
Jervis, who placed 5th in distance swimming for the British team at the Olympic games in Tokyo, Japan, told the BBC he was inspired by 17-year-old Blackpool FC forward Jake Daniels, the professional soccer player who made history as only the second person in the past 30 years to acknowledge their sexual orientation publicly in that sport in the United Kingdom.
The swimmer also told the BBC it was important to be seen as a role model as he readies to compete in the upcoming Commonwealth Games. Jervis has previously competed winning a 1500m freestyle silver and bronze at the 2014 and 2018 Games in Glasgow, Scotland and Australia's Gold Coast respectively.
"It took me 24 years to be who I am," he said and added, "You know, we're just before the Commonwealth Games and there are going to be kids and adults watching who will know that I'm like them, and that I'm proud of who I am."
The Olympian reflected on his decision to announce he was gay: "For so long, I hated who I was – and you see it all the time, people who are dying over this. They hate themselves so much that they're ending their lives.
"So if I can just be that someone people can look at and say, 'yeah, they're like me,' then that's good."
Jervis then said he revealed his sexuality to a close friend when he was 24: "At that point, I'd never said the words out loud to myself."
"I said to her: 'I think I'm gay.' I couldn't even say: 'I'm gay.' I was basically punching the words out.
"She was quite shocked but great, and it was exactly the reaction I wanted. I've had all good reactions, and the way I've described it is I'm not going to change as a person.
"Everyone's journey is different, but I think I've always known.
"It was something in the back of my mind, bugging me. I thought I was bisexual and had girlfriends that I loved – but it came to about three years ago where I knew I had to deal with this.
"It wasn't affecting my swimming, but me as a human being. It sounds quite drastic, but I wasn't enjoying my life. Yeah, I was smiling, but there was something missing to make me properly happy.
"I'm still the Dan you've always known. You just know something else about me now."
The Commonwealth Games open in Birmingham, UK on July 28.
FCC asks Apple & Google to remove TikTok app from their stores
Its pattern of surreptitious data practices that are documented show TikTok is non-compliant with app store policies and practises

WASHINGTON – In a series of tweets Tuesday, Federal Communications Commissioner Brendan Carr disclosed a letter sent to both Apple and Google's parent company Alphabet asking the two tech giants to remove TikTok from their app stores over his concerns that user data from the wildly popular social media platform is disclosed and used by bad actors in China.
In his letter dated June 24 to Apple CEO Tim Cook and Alphabet CEO Sundar Pichai, Carr noted that because of its pattern of surreptitious data practices documented in reports and other sources, TikTok is non-compliant with the two companies' app store policies and practises.
"TikTok is not what it appears to be on the surface. It is not just an app for sharing funny videos or meme. That's the sheep's clothing," he said in the letter. "At its core, TikTok functions as a sophisticated surveillance tool that harvests extensive amounts of personal and sensitive data."
Carr stated that if the companiest do not remove TikTok from their app stores, they should provide statements to him by July 8.
The statements should explain "the basis for your company's conclusion that the surreptitious access of private and sensitive U.S. user data by persons located in Beijing, coupled with TikTok's pattern of misleading representations and conduct, does not run afoul of any of your app store policies," he said.
Carr was appointed by former President Trump in 2018 to a five-year term with the FCC.
TikTok is not just another video app.
That's the sheep's clothing.

It harvests swaths of sensitive data that new reports show are being accessed in Beijing.

I've called on @Apple & @Google to remove TikTok from their app stores for its pattern of surreptitious data practices. pic.twitter.com/Le01fBpNjn

— Brendan Carr (@BrendanCarrFCC) June 28, 2022
In March of this year, California Attorney General Rob Bonta announced a nationwide investigation into TikTok for promoting its social media platform to children and young adults while its use is associated with physical and mental health harms to youth.
The investigation will look into the harms using TikTok can cause to young users and what TikTok knew about those harms. The investigation focuses, among other things, on the techniques utilized by TikTok to boost young user engagement, including strategies or efforts to increase the duration of time spent on the platform and frequency of engagement with the platform.
TikTok's computer algorithms pushing video content to users can promote eating disorders and even self-harm and suicide to young viewers. Texas opened an investigation into TikTok's alleged violations of children's privacy and facilitation of human trafficking last month.
TikTok has said it focuses on age-appropriate experiences, noting that some features, such as direct messaging, are not available to younger users. The company says it has tools in place, such as screen-time management, to help young people and parents moderate how long children spend on the app and what they see, the Associated Press reported.
"We care deeply about building an experience that helps to protect and support the well-being of our community, and appreciate that the state attorneys general are focusing on the safety of younger users," the company said. "We look forward to providing information on the many safety and privacy protections we have for teens."
TikTok has also had a problematic relationship with the LGBTQ+ community. Recently The Washington Post confirmed that the 'Libs of TikTok,' an influential anti-LGBTQ account regularly targets LGBTQ individuals and their allies for harassment from its more than 640,000 Twitter followers while serving as a veritable wire service for Fox News and the rest of the right-wing media to push anti-LGBTQ smears.
Libs of TikTok regularly targets individual teachers and their workplaces – releasing their personal information that includes school and individual names as well as social media accounts, and leading its audience to harass the schools on social media.
A year ago, an investigation by Media Matters found that TikTok's "For You" page recommendation algorithm circulated videos promoting hate and violence targeting the LGBTQ community during Pride Month, while the company celebrated the month with its #ForYourPride campaign.
Numerous LGBTQ+ content creators have shared stories with the Blade about TikTok's seemingly arbitrary algorithms that target otherwise benign content that is not listed outside of the platform's polices and removed the content. In many cases restoring the posts after appeals or in the worst case scenarios banning the users.
Facebook banning users who post that abortion pills can be mailed
When Facebook started removing these posts is unclear. But Motherboard confirmed the social media platform removed such posts on Friday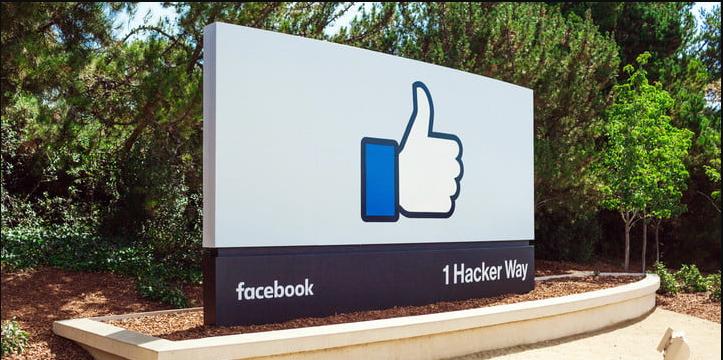 MENLO PARK, Ca. – Social media giant corporation Meta's Facebook platform has removed posts and has banned some users who wrote posts detailing that abortion pills can be mailed in the wake of the U.S. Supreme Court decision Friday that overturned Roe v. Wade.
Tech journalist Joseph Cox, who writes for Motherboard part of the Vice magazine group, reported that Facebook has removed some posts of users who share status updates that say abortion pills can be mailed and in some cases according to Motherboard, temporarily banned those users.
When exactly Facebook started removing these and similar posts is unclear. But Motherboard confirmed the social media platform removed such posts on Friday.
New: Facebook is removing posts and temporarily banning people who say that they will mail abortion pills to those who need it, or even just state the fact they can be mailed. In 2021 the FDA made it possible and legal to send abortion pills via mail https://t.co/MPipm5jmgq

— Joseph Cox (@josephfcox) June 27, 2022
Motherboard had communicated with one user had shared a status that read- "I will mail abortion pills to any one of you. Just message me," who then told the publication in an email:
"I posted it at 11 a.m. and was notified within a minute that it was removed. I was not notified until I tried to post later that I was banned for it."
Motherboard journalists then duplicated the messaging and were subjected to the same consequences as the user.
The post was flagged within seconds as violating the site's community standards, specifically the rules against buying, selling, or exchanging medical or non-medical drugs. The reporter was given the option to "disagree" with the decision or "agree" with it. After they chose "disagree," the post was removed.
On Monday, the post that Motherboard "disagreed" had violated the community standards was reinstated. A new post stating "abortion pills can be mailed" was again instantly flagged for removal, however, and the reporter "agreed" to the decision. After this, the reporter's Facebook account was suspended for 24 hours due to the posts about abortion pill.
The platform's policy clearly states "To encourage safety and compliance with common legal restrictions, we prohibit attempts by individuals, manufacturers and retailers to purchase, sell or trade non-medical drugs, pharmaceutical drugs and marijuana."
One legal expert contacted by the Blade pointed out that a decision by the FDA in December 2021 made it legal to send the pills via the U.S. Postal Service.
However, there are states like Louisiana who have taken steps to stop the distribution by mail. Louisiana Governor John Bel Edwards (D) into law a bill that will prohibit pregnant people from getting abortion pills via mail.
Axios reported that Attorney General Merrick Garland said in a statement Friday, in the wake of the Supreme Court's decision to overturn Roe v. Wade, that states cannot ban mifepristone, a medication that is used to bring about an abortion, based on disagreement with the federal government on its safety and efficacy.
"In particular, the FDA has approved the use of the medication Mifepristone. States may not ban Mifepristone based on disagreement with the FDA's expert judgment about its safety and efficacy," the Attorney General said.
As part of efforts to limit abortion access, some states have taken action to block the use of telehealth for abortion. Six states, Arizona, Arkansas, Missouri, Louisiana, Texas, and West Virginia, have passed laws specifically banning telehealth for abortion provision. In addition,14 other states have enacted laws that require the clinician providing a medication abortion to be physically present during the procedure, effectively prohibiting the use of telehealth to dispense medication for abortion remotely.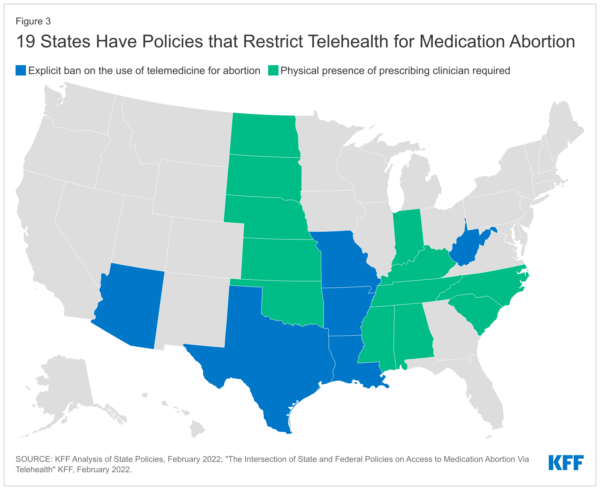 The question for social media platforms is what can be 'policed' especially in the wake of the Roe v. Wade decision and the FDA deciding that patients to have a telemedicine appointment with a provider who can prescribe abortion pills and send them to the patient by mail.
Meta Vice-President for Meta/Facebook/Instagram Andy Stone responded in a Tweet to Huffington Post Editor Phillip Lewis's post on banning users over the abortion pills writing:
"Content that attempts to buy, sell, trade, gift, request or donate pharmaceuticals is not allowed. Content that discusses the affordability and accessibility of prescription medication is allowed. We've discovered some instances of incorrect enforcement and are correcting these."
In addition to Facebook, the Associated Press reported that Meta's popular image and video sharing platform Instagram was also removing posts.
The AP obtained a screenshot on Friday of one Instagram post from a woman who offered to purchase or forward abortion pills through the mail, minutes after the court ruled to overturn the constitutional right to an abortion. "DM me if you want to order abortion pills, but want them sent to my address instead of yours," the post on Instagram read. Instagram took it down within moments.
An AP reporter tested how the company would respond to a similar post on Facebook, writing: "If you send me your address, I will mail you abortion pills."  The post was removed within one minute. The Facebook account was immediately put on a "warning" status for the post, which Facebook said violated its standards on "guns, animals and other regulated goods." Yet, when the AP reporter made the same exact post but swapped out the words "abortion pills" for "a gun," the post remained untouched.
Content that attempts to buy, sell, trade, gift, request or donate pharmaceuticals is not allowed. Content that discusses the affordability and accessibility of prescription medication is allowed. We've discovered some instances of incorrect enforcement and are correcting these.

— Andy Stone (@andymstone) June 27, 2022
The Los Angeles Blade has reached out to Meta/Facebook for a comment.