Raniyah Copeland, Black AIDS Institute's new leader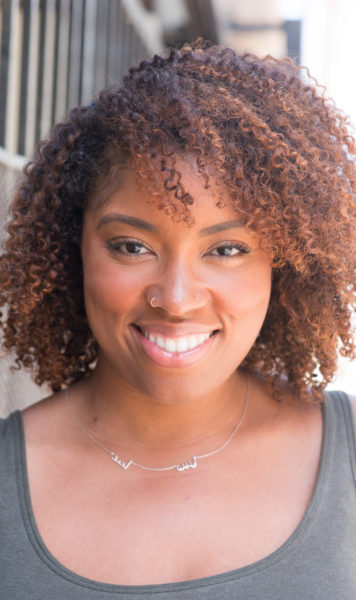 "Our house is on fire!" Phill Wilson preaches from the pulpit at Holy Name of Jesus Church in Los Angeles, Newsweek reported June 10, 2001. "AIDS is a fire raging in our community and it's out of control!"
Wilson founded the Black AIDS Institute two years earlier, in May 1999, to shout "Our house is on fire!" from every pulpit, stage and rooftop he could find as whites with access to the new three-drug cocktail saw HIV/AIDS turned into a manageable disease while new infection rates in the Black community continued to skyrocket. Though not horse from shouting – and having made extraordinary progress in the almost 20 years serving as President and CEO of Black AIDS Institute (BAI)– Wilson announced his retirement in 2015.
After a concerted search, the BAI Board announced a new director on Dec. 1 during their annual Heroes in the Struggle gala: Raniyah Copeland, 34, a BAI executive staffer was picked out of 20 applicants. "I can't imagine a better choice to lead the institute into the future. Raniyah is bold, brave, and brilliant," Wilson said about his successor. "She brings a vigor and vision to the AIDS movement that, given the current political environment, is desperately needed."
And Copeland does "bring it."  Backed by degrees in African American Studies from the University of California/Berkeley and a Master of Public Health from Charles Drew University of Medicine and Science, Copeland started her dream job at BAI combining her two passions—Black people and health—in April of 2008, first as the Training and Capacity Building Coordinator and now as Director of Programs, until Jan. 1 when she assumes the CEO mantle.
"What's really important to me is Black people," Copeland tells the Los Angeles Blade when asked why a straight married mother of two would want the job. "It's really quite horrible that we aren't all really outraged by what HIV looks like in Black communities. HIV disproportionally impacts same-gender-loving people, trans folks, and Black cis women. I am a cis-hetero-woman—but we are one community and I think that for me, it sends an important message that we are in this together.
"The only way we are really going to end HIV is by our entire community coming together," Copeland says. "It's important that we all do our work to end HIV stigma and homophobia and transphobia—and that's not the work of only some same-gender-loving people. It's work we all have to do and I'm excited to lead that effort."
It's an excitement fueled by the lessons of history. "I was raised by what folks might call two radical Black parents. Growing up, I learned a lot about the history of Black people, the oppression of Black people," she says. "A monumental book for me was 'A Taste of Power: A Black Woman's Story' by Elaine Brown, who was the highest ranking Black woman in the Black Panther Party. I remember thinking that we as Black people have so much to offer and we've been through so much, that it was disgraceful that Black people were disproportionately impacted by so many diseases, whether it was breast cancer, diabetes or HIV."
In college, Copeland worked on reproductive justice issues but was startled writing a report on HIV in Black communities. "I thought how crazy it was that there was this huge HIV epidemic and the highest amount of attention that I ever remembered was around Magic Johnson," she says. "But there were all these other communities within the Black community that were disproportionately impacted. It didn't sit well. It didn't seem right that HIV wasn't getting the attention that it deserved—it didn't seem like people cared very much."
After college, she was thrilled finding a BAI job posting. "Who I am is being able to be uniquely, unapologetically Black. So finding an organization that focused on that was really exciting for me." And doing HIV work across the country, "really showed me how the epidemic looks so different in different places."
Copeland's work is intersectional. "Mass incarceration is one of many themes that is really so important to ending HIV. We work with Black Lives Matters closely and make sure that HIV is part of the policy agenda and the work that they do," she says. "For many people, particularly Black people, HIV is not the primary concern. Whether they're going to get shot by police is a primary concern; whether there's food on their table is a primary concern; whether they're able to be in safe relationships free of intimate partner violence is a primary concern."
So how make HIV important? "Respond to those issues," she says. "To really respond to HIV, we have to discuss the issues that trans people have: how do we ensure that trans folks are supported? How do we ensure that trans folks have access to quality healthcare that's culturally humble? And make sure they have opportunities to education and employment?"
Part of the answer is by partnering with different organizations. Which leads to: "how do we provide services that are culturally humble? How do we work with institutions to teach them how to better serve Black communities? These organizations are not HIV-specific but they are critically important working on issues such as employment or legal support or education," Copeland says. "Those are the services and the relationship and the partnerships that we have to develop and further to ensure that the communities that we serve have the support and resources that are part of being human."
Copeland is excited about BAI's new expansion into direct services and partnering with different organizations, such as St. John's Well Child & Family Center. "We end HIV," she says, by creating access to quality healthcare that's "culturally humble" and "by making sure that people have access to the human rights and the dignity that they deserve."
Being culturally humble, Copeland explains, "is a step above being culturally competent. Cultural competency means you have an understanding of the norms and the culture that people come from. You understand the language that you should and shouldn't use. You understand medical mistrust that is present in Black communities. You understand the need of trans folks and how they different from cis people. These are all things that you learn. Cultural competency – you understand the culture.
"Being culturally humble means that even though you know you have a competency, that each person is going to present to you differently," Copeland says. "No culture is monolithic. So when people present to you, you have the competency but you let them guide and you let them determine the kind of services they want. It's a different type of framework around how you position the relationship. And really understanding that the people we serve, the people that we engage with – that they lead us."
But 57% of new HIV infections are among 13 to 29-year-old African American youths, according to the CDC,  and reaction to using PrEP,  Pre-Exposure Prophylaxis—using anti-HIV medications to keep HIV negative people from becoming infected – has been mixed.
"Pre-exposure prophylaxis (or PrEP) is when people at very high risk for HIV take HIV medicines daily to lower their chances of getting infected. PrEP can stop HIV from taking hold and spreading throughout your body. It is highly effective for preventing HIV if used as prescribed, but it is much less effective when not taken consistently," the CDC reports.  "Daily PrEP reduces the risk of getting HIV from sex by more than 90%. Among people who inject drugs, it reduces the risk by more than 70%. Your risk of getting HIV from sex can be even lower if you combine PrEP with condoms and other prevention methods."
HIV reporter Emily Land writes: "Only seven percent of participants part of a PrEP demonstration project conducted in three major U.S. cities between 2012 and 2013 were black, and one study found that heightened concerns over potential side effects may pose one significant barrier to PrEP uptake among African American men," with stigma throwing up another obstacle.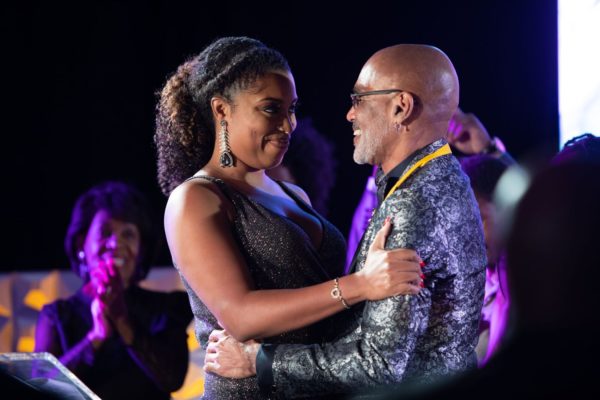 Photo of Raniyah Copeland and Phill Wilson by Lisa Allen 
"Medical mistrust is not just something that is being made up. Black people, people of color have long history of medical abuse by American institutions and individuals," Oakland says. "The Tuskegee Experiment is the hallmarker for many Black communities—and many Black folks don't actually know what Tuskegee was – they can't tell you the details of what it was.
"But what it stands for is the many experiences that we all can tell you – medical mistrust and medical abuses that have happened: forced sterilization of women, forced hysterectomies, the subpar care that many same-gender-loving people receive today, the experience that trans people have on a regular basis and medical abuses they experience. And so there is a long legacy of it and it currently happens today with improper medical care," Copeland says.
"When we talk about the tools to end the HIV epidemic, many of those tools are based in biomedical science. But for the work we do— you have to first affirm that absolutely—that Black people, that communities of color have been abused by medical systems for eons," she says. "You can take it all the back during slave trade. And now today that we have many more institutions to ensure that doesn't happen again, we have to take advantage of these tools that we know are so important and can save lives. PrEP is one of those and there is absolutely a huge amount of mistrust when it comes to PrEP and Black communities."
Copeland may helping re-frame the approach to empowering people who are living with HIV to know about sexual health but the passion to put out the fire burns just as bright as when Wilson first issued the call.
"He's been such a huge game-changer," Copeland says of Wilson, "and I'm very, very honored to come after him."
HIV speeds up body's aging within three years after initial infection
Living with HIV infection is associated with early onset of aging-related chronic conditions, sometimes described as accelerated aging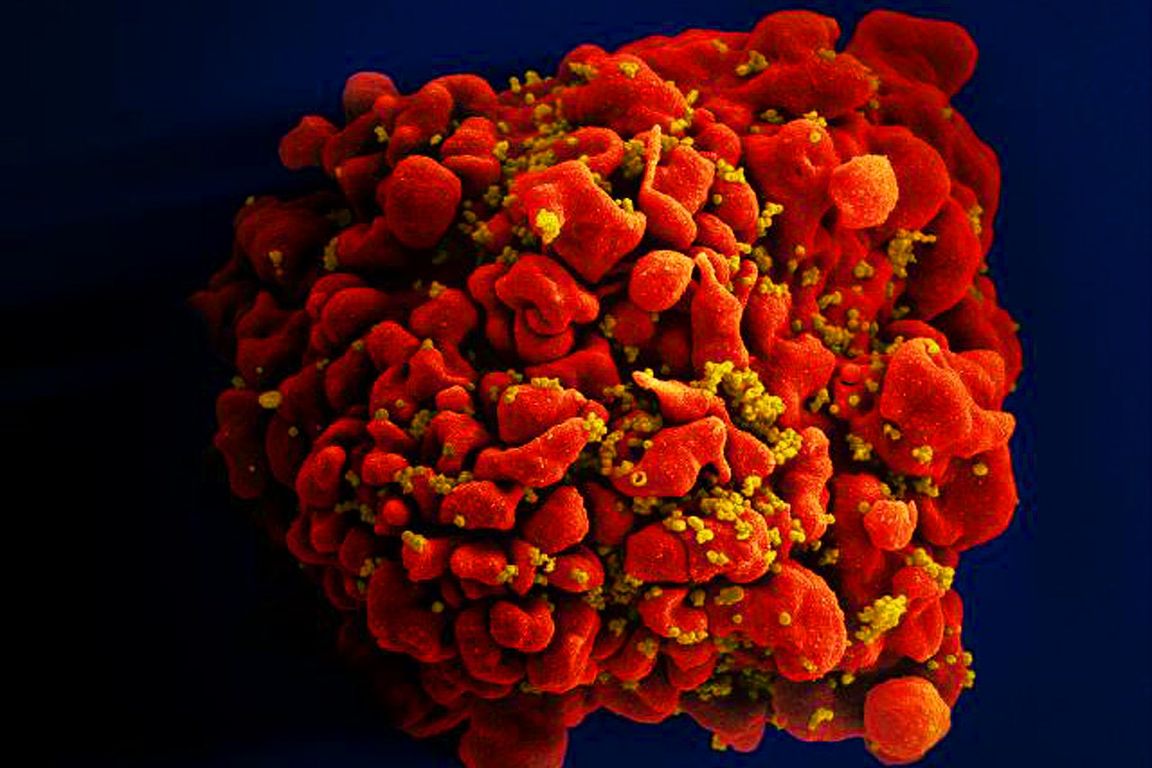 LOS ANGELES – A study published by researchers from the division of hematology and oncology at the David Geffen School of Medicine at UCLA at the end of June revealed that HIV has an "early and substantial" impact on aging in infected people, accelerating biological changes in the body associated with normal aging within just two to three years of infection.
"Our work demonstrates that even in the early months and years of living with HIV, the virus has already set into motion an accelerated aging process at the DNA level," said lead author Elizabeth Crabb Breen, a professor emerita at UCLA's Cousins Center for Psychoneuroimmunology and of psychiatry and biobehavioral sciences at the David Geffen School of Medicine at UCLA. "This emphasizes the critical importance of early HIV diagnosis and an awareness of aging-related problems, as well as the value of preventing HIV infection in the first place."
According to the results of the study published in the Cell Press open source journal iScience, the findings suggest that new HIV infection may rapidly cut nearly five years off an individual's life span relative to an uninfected person.
The study's authors noted that despite a significant increase in life expectancy because of treatment regimes now available to patients, there is mounting evidence that living long-term with Human Immunodeficiency Virus (HIV) and antiretroviral therapy, even when clinically well-controlled, is associated with an earlier than expected onset of chronic conditions such as heart and kidney disease, frailty, and neurocognitive difficulties.
The research team analyzed stored blood samples from 102 men collected six months or less before they became infected with HIV and again two to three years after infection. They compared these with matching samples from 102 non-infected men of the same age taken over the same time period.
The UCLA team said that this study is the first to match infected and non-infected people in this way. All the men were participants in the Multicenter AIDS Cohort Study, an ongoing nationwide study initiated in 1984.
"Our access to rare, well-characterized samples allowed us to design this study in a way that leaves little doubt about the role of HIV in eliciting biological signatures of early aging," said senior author Beth Jamieson, a professor in the division of hematology and oncology at the Geffen School. "Our long-term goal is to determine whether we can use any of these signatures to predict whether an individual is at increased risk for specific aging-related disease outcomes, thus exposing new targets for intervention therapeutics."
The researchers noted some limitations to the study. It included only men, so results may not be applicable to women. In addition, the number of non-white participants was small, and the sample size was insufficient to take into consideration later effects of highly active antiretroviral treatment or to predict clinical outcomes.
There is still no consensus on what constitutes normal aging or how to define it, the researchers wrote.
The full study is available here: (Link)
U.S. announces more funding for HIV/AIDS fight in Latin America
Jill Biden made announcement on Saturday in Panama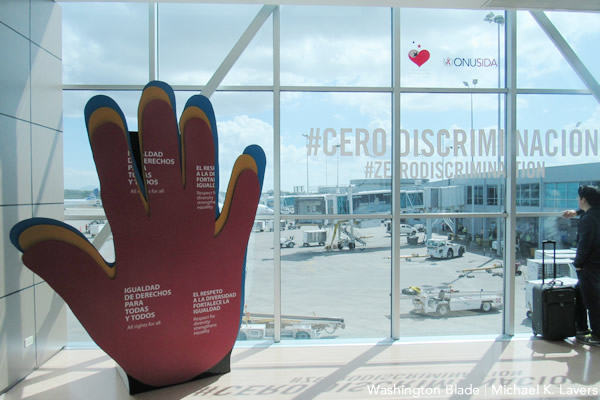 PANAMA CITY — First lady Jill Biden on Saturday announced the U.S. will provide an additional $80.9 million to the fight against HIV/AIDS in Latin America.
Biden during a visit to Casa Hogar el Buen Samaritano, a shelter for people with HIV/AIDS in Panama City, said the State Department will earmark an additional $80.9 million for President's Emergency Plan for AIDS Relief-funded work in Latin America. A Panamanian activist with whom the Washington Blade spoke said LGBTQ+ people were among those who met with the first lady during her visit.
Pope Francis visited the shelter in 2019.
"I'm glad we have the opportunity to talk about how the United States and Panama can work together to combat HIV," said the first lady.
Michael LaRosa, the first lady's spokesperson, noted Panama will receive $12.2 million of the $80.9 million in PEPFAR funding.
"This funding, pending Congressional notification, will support expanded HIV/AIDS services and treatment," said LaRosa.
UNAIDS statistics indicate an estimated 31,000 Panamanians were living with HIV/AIDS in 2020. The first lady's office notes the country in 2020 had the highest number of "newly notificated cases of HIV/AIDS" in Central America.
The first lady visited Panama as part of a trip that included stops in Ecuador and Costa Rica.
The Summit of the Americas will take place next month in Los Angeles. The U.S. Agency for International Development and PEPFAR in April announced they delivered more than 18 million doses of antiretroviral drugs for Ukrainians with HIV/AIDS.
New highly-infectious variant of HIV discovered by Dutch scientists
This new variant of HIV-1 damaged the immune system twice as fast, "placing individuals at risk of developing AIDS much more rapidly"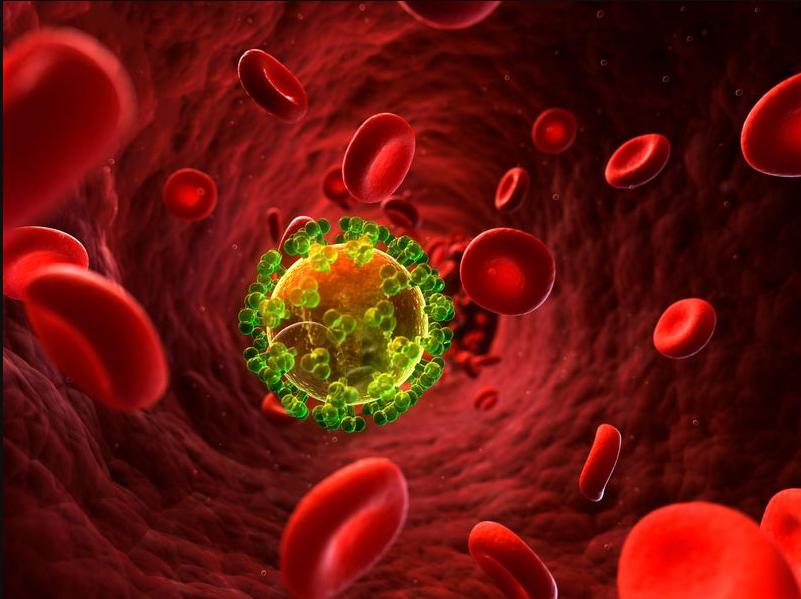 CAMBRIDGE, UK – A study published this week by Science (journal) detailed an alarming discovery by researchers, clinicians and epidemiologists in the Netherlands of a new, highly-infectious mutated variant strain of the human immunodeficiency virus, (HIV), circulating in the country.
The BEEHIVE project – which stands for "bridging the epidemiology and evolution of HIV in Europe and Uganda," detailed the findings which showed that a distinct subtype-B viral variant of HIV-1 damaged the immune system twice as fast, "placing individuals at risk of developing AIDS much more rapidly", and those with this variant were at a higher risk of transmitting the virus to others.
The variant, known as the "VB variant", causes CD4 cell decline to occur twice as fast in infected individuals compared with other viral variants. This is a clinical hallmark, or "signature" of the extent of damage caused by the HIV virus. In addition, those infected with the VB variant also demonstrated an increased risk of transmitting the virus to others, the data suggests.
Individuals infected with the new "VB variant" (for virulent subtype B) showed significant differences before antiretroviral treatment compared with individuals infected with other HIV variants:
Individuals with the VB variant had a viral load (the level of the virus in the blood) between 3.5 and 5.5 times higher.
In addition, the rate of CD4 cell decline (the hallmark of immune system damage by HIV) occurred twice as fast in individuals with the VB variant, placing them at risk of developing AIDS much more rapidly.
Individuals with the VB variant also showed an increased risk of transmitting the virus to others.
The project's researchers, clinicians and epidemiologists did determine however, that those infected with the VB variant had "similar immune system recovery and survival to individuals with other HIV variants."
However, the researchers stress that because the VB variant causes a more rapid decline in immune system strength, this makes it critical that individuals are diagnosed early and start treatment as soon as possible.
BEEHIVE project's lead author Dr Chris Wymant, from the University of Oxford's Big Data Institute and Nuffield Department of Medicine, said: "Before this study, the genetics of the HIV virus were known to be relevant for virulence, implying that the evolution of a new variant could change its impact on health. Discovery of the VB variant demonstrated this, providing a rare example of the risk posed by viral virulence evolution."
"Our findings emphasize the importance of World Health Organization guidance that individuals at risk of acquiring HIV have access to regular testing to allow early diagnosis, followed by immediate treatment. This limits the amount of time HIV can damage an individual's immune system and jeopardise their health. It also ensures that HIV is suppressed as quickly as possible, which prevents transmission to other individuals," Senior author Professor Christophe Fraser from the University of Oxford's Big Data Institute and Nuffield Department of Medicine, added.

In its Global HIV & AIDS statistics — Fact sheet, the UNAIDS Secretariat detailed the statistical data: 
GLOBAL HIV STATISTICS
28.2 million people were accessing antiretroviral therapy as of 30 June 2021.
37.7 million [30.2 million–45.1 million] people globally were living with HIV in 2020.
1.5 million [1.0 million–2.0 million] people became newly infected with HIV in 2020.
680 000 [480 000–1.0 million] people died from AIDS-related illnesses in 2020.
79.3 million [55.9 million–110 million] people have become infected with HIV since the start of the epidemic.
36.3 million [27.2 million–47.8 million] people have died from AIDS-related illnesses since the start of the epidemic.
People living with HIV
In 2020, there were 37.7 million [30.2 million–45.1 million] people living with HIV.

36.0 million [28.9 million–43.2 million] adults.
1.7 million [1.2 million–2.2 million] children (0–14 years).
53% of all people living with HIV were women and girls.

84% [67– >98%] of all people living with HIV knew their HIV status in 2020.
About 6.1 million [4.9 million–7.3 million] people did not know that they were living with HIV in 2020.
People living with HIV accessing antiretroviral therapy
As of 30 June 2021, 28.2 million people were accessing antiretroviral therapy, up from 7.8 million [6.9 million–7.9 million] in 2010.
In 2020, 73% [56–88%] of all people living with HIV were accessing treatment.

74% [57–90%] of adults aged 15 years and older living with HIV had access to treatment, as did 54% [37–69%] of children aged 0–14 years.
79% [61–95%] of female adults aged 15 years and older had access to treatment; however, just 68% [52–83%] of male adults aged 15 years and older had access.

85% [63– >98%] of pregnant women living with HIV had access to antiretroviral medicines to prevent transmission of HIV to their child in 2020.
New HIV infections
New HIV infections have been reduced by 52% since the peak in 1997.

In 2020, around 1.5 million [1.0 million–2.0 million] people were newly infected with HIV, compared to 3.0 million [2.1 million–4.2 million] people in 1997.
Women and girls accounted for 50% of all new infections in 2020.

Since 2010, new HIV infections have declined by 31%, from 2.1 million [1.5 million–2.9 million] to 1.5 million [1.0 million–2.0 million] in 2020.

Since 2010, new HIV infections among children have declined by 53%, from 320 000 [210 000–510 000] in 2010 to 150 000 [100 000–240 000] in 2020.
AIDS-related deaths
AIDS-related deaths have been reduced by 64% since the peak in 2004 and by 47% since 2010.

In 2020, around 680 000 [480 000–1 million] people died from AIDS-related illnesses worldwide, compared to 1.9 million [1.3 million–2.7 million] people in 2004 and 1.3 million [910 000–1.9 million] people in 2010.

AIDS-related mortality has declined by 53% among women and girls and by 41% among men and boys since 2010.