Three US senators seek documents in death of Roxsana Hernández
Trans Honduran woman with HIV died in ICE custody on May 25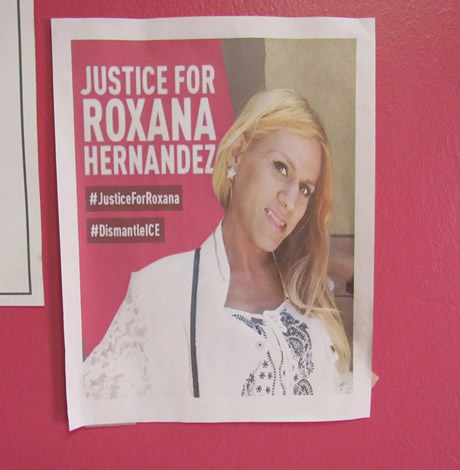 The letter that U.S. Sens. Kamala Harris (D-Calif.), Tom Udall (D-N.M.) and Martin Heinrich (D-N.M.) sent to Acting ICE Director Ronald Vitiello and U.S. Customs and Border Protection Commissioner Kevin McAleenan notes Roxsana Hernández, 33, died in ICE custody on Nov. 25. The letter also highlights Hernández, who was part of a 300-person caravan that traveled to the U.S. border earlier this year, was taken into custody by Border Patrol on May 9 when she asked for asylum at the San Ysidro Port of Entry south of San Diego.
Hernández, who was from the Honduran capital of Tegucigalpa, entered ICE custody less than a week later and was being housed in a unit for trans detainees at the Cibola County Correctional Center in Milan, N.M. An ICE press release about Hernández's death says she was admitted to a local hospital "with symptoms of pneumonia, dehydration and complications associated with HIV" on May 17.
The letter cites reports that indicate Hernández "endured freezing temperatures and was denied adequate food, water and medical care" while in custody at the San Ysidro Port of Entry. It specifically refers to a Nov. 26 article in the San Diego Union-Tribune that says Hernández "vomited" while ICE transported her between facilities "to the extent other detainees begged authorities to provide her with water and proper care."
Hernández died at Lovelace Medical Center in Albuquerque, N.M. The letter notes the initial cause of death was listed as cardiac arrest.
The Transgender Law Center on Nov. 26 released the results of a second autopsy that shows Hernández was beaten before she died. The second autopsy also concludes the cause of death "was most probably severe complications of dehydration superimposed upon HIV infection, with the probable presence of one or more opportunistic infections."
The Human Rights Campaign has sent Freedom of Information Act requests to ICE and CBP for documents that relate to Hernández's death and the treatment of trans people in their custody. The senators' letter notes ICE "has been uncooperative in releasing information about Ms. Hernández's case."
"This violates congressional requirements," reads the letter. "Congress requires ICE to publish an initial report, for public release, on each in-custody death for within 30 days and similarly for a final report within 60 days.  It has been over 180 days since Ms. Hernández was pronounced dead and no such report has been publicly released. ICE's failure to release this report diminishes the systemic, traumatic, and in this case fatal, violence that transgender individuals experience daily as a result of their gender identity."
"We request that ICE immediately release a full and complete death review and supporting documentation on Roxana Hernández to the public," it adds. "We also request that ICE and CBP each provide us with complete accounting and documentation of the specific training that their officers, agents, and contractors receive related to the processing, medical evaluation and care, and safety of transgender individuals in custody." 
ICE denies Hernández was abused in its custody
Hernández's death sparked outrage among immigrant advocates and their supporters in the U.S. and in Honduras. Her case has also factored into the overall criticism of President Trump's "zero tolerance" immigration policy that includes the separation of migrant children from their parents once they enter the U.S.
The Transgender Law Center and R. Andrew Free, a Nashville-based immigration lawyer, are planning to file a wrongful death lawsuit in New Mexico on behalf of Hernández's family. Transgender Law Center Deputy Director Isa Noyola on Thursday told the Washington Blade in a statement that ICE "has failed to present Congress a report on Roxsana's death and to answer our FOIA requests."
"Immigration enforcement owes us answers and meaningful proof that they've taken steps to prevent a tragedy like what happened to Roxsana," said Noyola. "Now is the time for LGBTQ folks and our allies to ask their elected representatives to follow the lead of Sens. Harris, Udall and Heinrich in asking for justice for Roxsana."
An ICE official on Thursday told the Blade in response to the senators' letter that it is "still determining the process for posting subsequent reviews of in-custody death and intends to comply fully with the directive from Congress."
"Any detainee death review documents that are currently posted have been requested and provided via a Freedom of Information Act (FOIA) request," said the official.
ICE spokesperson Danielle Bennett has described allegations that Hernández was "abused in ICE custody" as "false."
"A review of Hernandez's death conducted by ICE Health Service Corps medical professionals confirmed that she suffered from a history of untreated HIV," said Bennett in a statement. "At no time did the medical personnel treating Ms. Hernandez at Cibola General Hospital or Lovelace Medical Center raise any issues of suspected physical abuse."
 
"ICE takes very seriously the health, safety and welfare of those in our care, including those who come into ICE custody with prior medical conditions or who have never before received appropriate medical care," added Bennett. "Any death that happens in ICE custody is a cause for concern, and the agency will continue its full review of this case according to standard protocols."
Three U.S. senators on Wednesday called upon the U.S. Immigration and Customs Enforcement and U.S. Customs and Border Protection to release documents related to the case of a transgender Honduran woman with HIV who died in their custody.
911 tape released in criminal investigation of Florida GOP chairman
The criminal investigation, which sources say involves video recordings and the seizure of Christian Ziegler's phone, is ongoing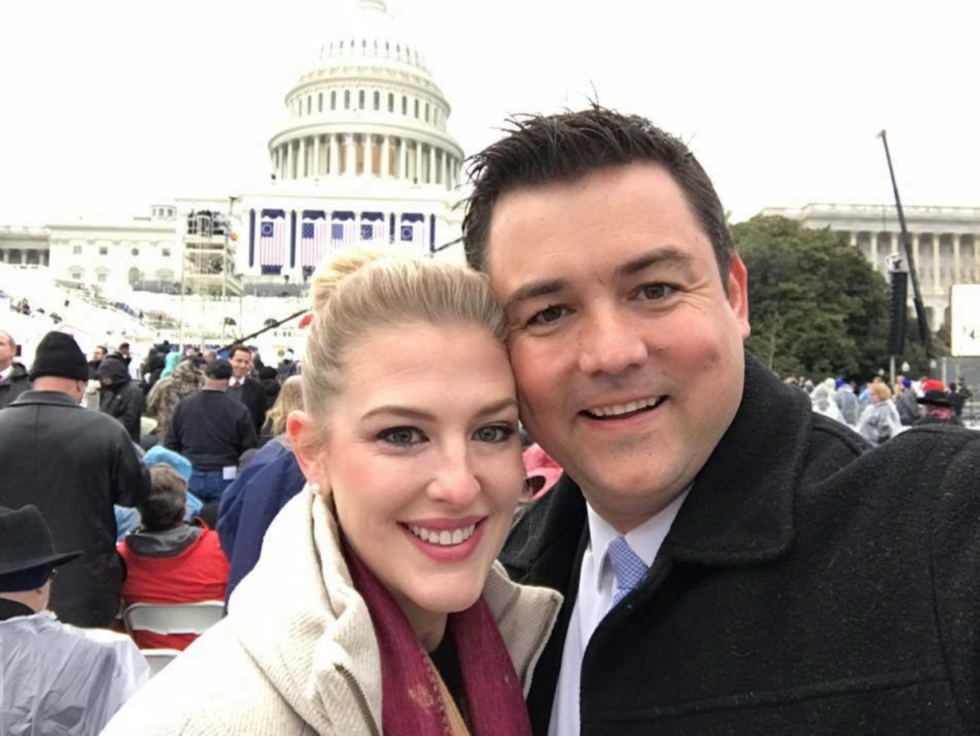 By Bob Norman | SARASOTA, Fla. – The sexual battery investigation of Florida GOP chairman Christian Ziegler began with a 911 call from a friend of the alleged victim who was worried about her well-being, according to a recording of the call obtained by the Florida Trident. 
The 911 call, made on October 4 at 2:46 p.m., reveals the caller was concerned about the mental health of the woman, who isn't being identified due to the nature of the investigation.
"I was hoping to do a wellness on a friend of mine," the caller began. "She hasn't shown up for work the past two days and I just got off the phone with her and she sounds drunk and I know she has pain medication on her and she told me that she doesn't think she can do it anymore."
The dispatcher then asked questions about the victim's address, which was redacted, before the caller said the alleged victim had been struggling with addiction that had "gotten worse and worse the last couple of months." Then she relayed the information that kicked off a criminal investigation that is ongoing.
"She won't answer anyone else at work except for me but she told me she was raped yesterday and that she's scared to leave her house," said the caller. "… She's saying she's scared that — the person that raped her came to her house — that she's scared to leave."
The caller then told the dispatcher, "I'm worried about her right now."
"I have units en route," said the dispatcher.
The alleged perpetrator is Ziegler, who has yet to publicly comment on the investigation first reported by the Trident on Thursday morning. His attorney, Derek Byrd, said in a written statement Ziegler would be fully exonerated in the investigation.
Sources close to the investigation told the Trident that Ziegler and his wife, Sarasota County School Board Member Bridget Ziegler, who is also an appointee of Gov. Ron DeSantis and cofounder of the right-wing group Moms For Liberty, had a three-way sexual relationship with the woman prior to the alleged October 2 sexual assault.
A copy of the search warrant involved in the case was released late Friday that substantiated much of the Trident's earlier reporting and added a wealth of new information.
Ziegler, according to the affidavit, had known the woman for 20 years and they had agreed to a tryst at the woman's home on October 2 with Ziegler's wife. When Bridget Ziegler wasn't able to make it, the woman canceled via text to Christian Ziegler, writing that she had been "more in for her," meaning Bridget. She told police that Christian Ziegler came to her home anyway and entered uninvited as she opened the door to walk her dog. Inside, she said he raped her.
In an interview with detectives attended by his attorney, Christian Ziegler admitted he had sex with her that day but said it was consensual sex with the woman. He also admitted that he shot video of the incident, which he said he initially deleted, but later uploaded to a Google Drive. When the affidavit was filed with the court on November 15, police had yet located the video. The contents of the Google Drive was among items seized by police under the warrant, along with his Gmail and iPhone.
According to the affidavit, Bridget Ziegler told detectives she was involved in a sexual encounter with her husband and the woman once over a year ago.
News of the criminal investigation led DeSantis to publicly call for Ziegler to step down from his role at the top of Florida's Republican Party shortly after the presidential candidate's debate with California Gov. Gavin Newsom Thursday night on the Fox News Channel.
"I don't see how he can continue with that investigation ongoing, given the gravity of those situations," DeSantis told reporters. "And so, I think he should step aside. I think he should tend to that. He's innocent until proven guilty, but we just can't have a party chair that is under that type of scrutiny. And so, I hope that — I hope the charges aren't true. I've known him, I've known Bridget; they've been friends. But the mission is more important,"
The criminal investigation, which sources tell the Trident involves video recordings and the seizure of Christian Ziegler's phone, is ongoing.
Florida Center for Government Accountability public access director Michael Barfield contributed to the reporting of this story.
***************************************************************************************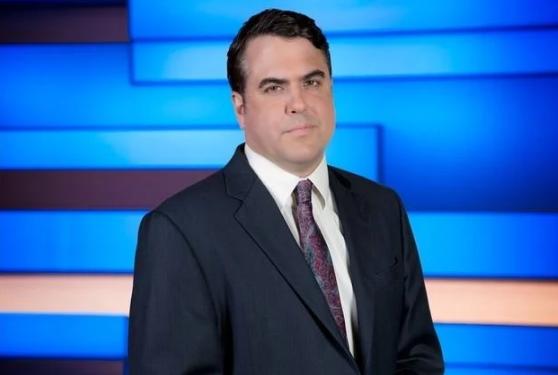 Bob Norman is an award-winning investigative reporter who serves as Editor-in-Chief of the Florida Trident and journalism program director for the Florida Center for Government Accountability. He can be reached at jo[email protected] or by phone at 954-632-4343.
The preceding article was previously published by the Florida Center for Government and is republished with permission.
The Florida Center for Government Accountability, a non-partisan 501(c)(3) organization, focuses its government accountability and journalistic efforts primarily on local governments, providing support and assistance for citizens and investigative journalists working to hold government accountable. All donations made to FLCGA are tax deductible.
FLCGA is a member of the Institute for Nonprofit News — a nationwide network of independent, nonprofit, nonpartisan news organizations. Learn more at inn.org.