Perez Hilton to Kristin Chenoweth: Bow out of Mormon gig (Video)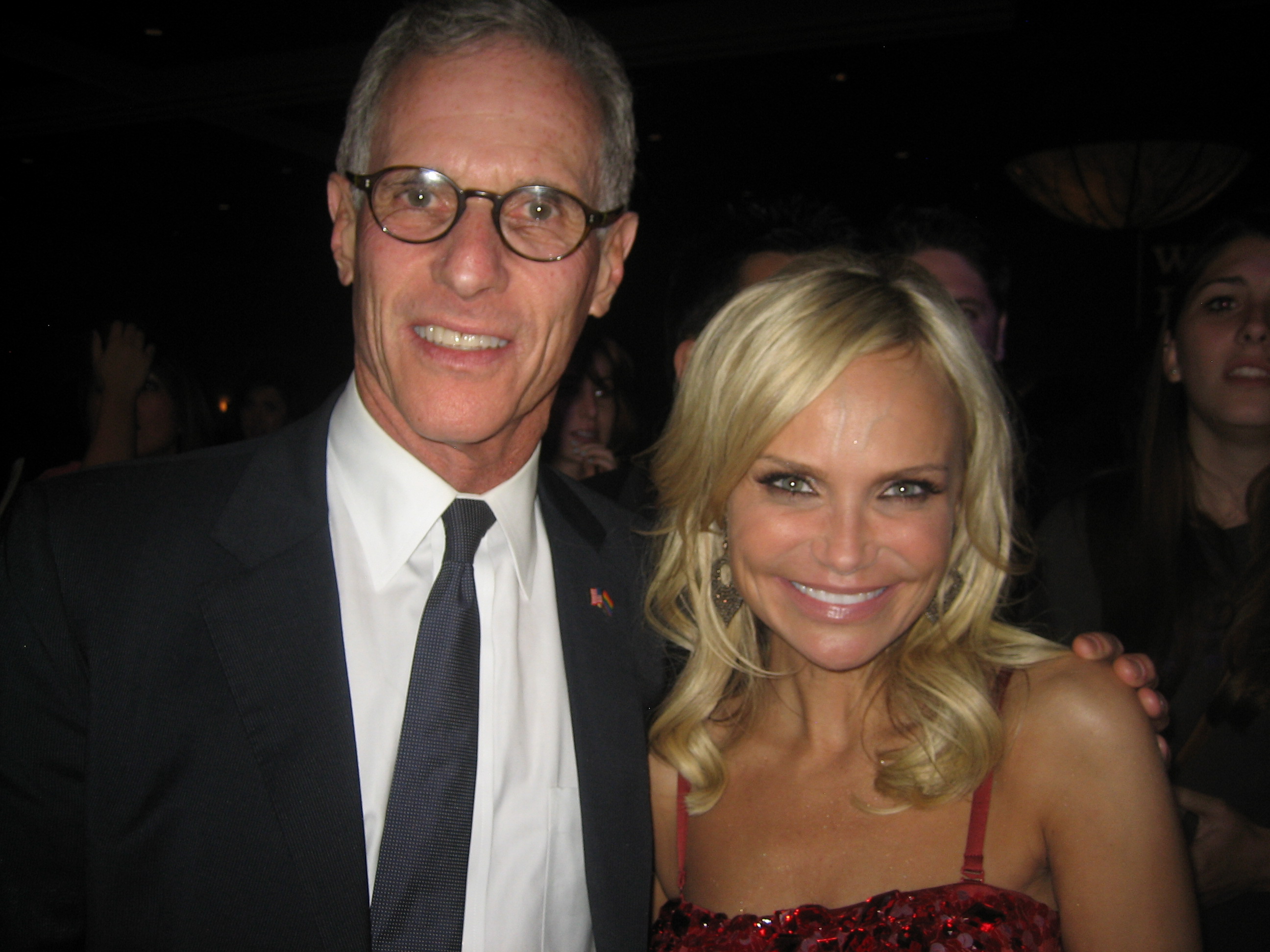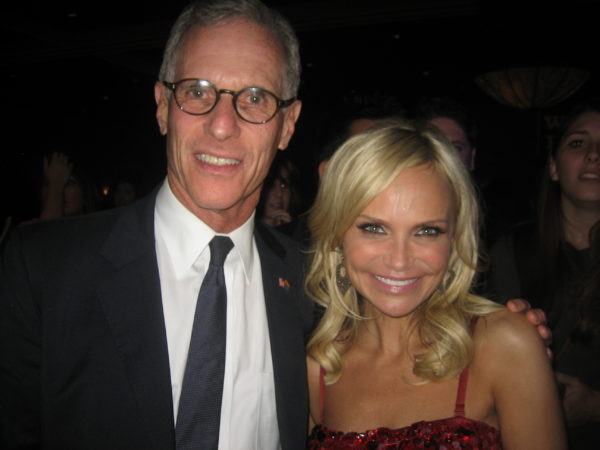 LGBT rights activist Fred Karger tried to warn Broadway superstar and LGBT icon Kristin Chenoweth about the turbine of trouble awaiting her if performs with the famous Mormon Tabernacle Choir for its Christmas extravaganza this week. Karger has been exposing the harmful anti-LGBT bias of The Church of Jesus Christ of Latter-day Saints since their secret machinations funding the anti-gay marriage initiative Prop 8 in 2008.
"We tried going through back-channels to let Kristin know that this was a big mistake," Karger wrote in an op-ed for the Salt Lake Tribune. He delivered a letter to her manager, Michael Rottenberg with 3 Arts Entertainment in New York but never heard back."
Karger, head of Rights Equal Rights and MormonTips.com—where he's gathering evidence to prove that the church doesn't merit its tax-exempt status—believes the singer is being used by the church as one of many "smokescreens to appear accepting of LGBTQ people, while at the same time increasing its cruelty toward LGBTQ Mormons by its words and policies that cause immeasurable harm."
In his letter to Chenoweth, Karger wrote that her participation in the concert "is an affront to the LGBTQ community and especially to all the LGBTQ young Mormon church members who face bigotry, bullying and hate coming from their Mormon church leaders on a daily basis."
Chenoweth says the show will go on. "Lots of times in my industry, I work with people that don't believe like me," Chenoweth wrote in an email to the Salt Lake Tribune. "I do think music is a healer and brings people together who might not normally see eye to eye. For sure I am an LGBTQ lover and activist. The Mormon Tabernacle Choir knew this when they asked me to sing."
Chenoweth seems unmoved by the controversy.
"I have faced adversity before for my different beliefs," she told the Tribune. "I know the LGBTQ community knows I love them and stand with them. And it will be shown at this special weekend of concerts. We must move forward in love. If we can't, we cannot expect change."
Troy Williams, executive director of Equality Utah, apparently agrees, hoping she'll build bridges. "Well, it's clear that gays and Latter-day Saints both love Broadway divas," Williams told The Tribune. "Kristin is a true ally and friend to our community. … She is the perfect example of how one can be both a person of faith and radiate unconditional love to LGBTQ Utahns."
Perez Hilton, however, a huge Chenoweth fan, posted a video in which he says he's disappointed and hurt and asks people to sign Karger's Change.org petition to the singer. He says:
"I  love Kristin Chenoweth. I am a longtime fan of hers. She's such a talent. AND I'm very disappointed to hear that she's performing with the Mormon Church's Tabernacle Choir. The Mormon Church has caused me pain – truly, has discriminated against gay people in America. They are anti-LGBTQ. In fact, this is true – you can Google this – the Mormon Church donated so much money to pass Proposition 8 in California back in 2008 to make it illegal to have same sex marriage here. Thankfully we defeated that and defeated them.

And I am encouraging you – to sign a Change.org petition or to take to social media with hashtage #BowOutKristin – to encourage my friend Kristin Chenoweth not to sign with the Mormon Church's Tabernacle Choir. Hopefully, this video gets to her as well because I genuinely love her and I hope she can see how many people are not happy that she's aligning herself with people who don't support me and others that she does support. So have a great day and do your part."
Karger's annoyance is not just about her singing three free concerts Dec. 13-15  at the 23,000-seat Mormon Church Conference Center. It's that Chenoweth will be performing on the same stage where Dallin H. Oaks, a member of the First Presidency, re-iterated the Church's anti-LGBT policy, despite its promotion of suicide prevention and public preening that it no longer avows the discrimination that often leads to LGBT suicide in the state with the highest rates in the country for 11-17 year olds.
"Our knowledge of God's revealed plan of salvation requires us to oppose many of the current social and legal pressures to retreat from traditional marriage or to make changes that confuse or alter gender or homogenize the differences between men and women. We know that the relationships, identities and functions of men and women are essential to accomplish God's great plan," Oaks said at the General Conference last October.
Many were shocked and hurt. Mama Dragons, a support group created in 2012 for mothers of LGBT children, posted a statement on Facebook: "In light of the harmful rhetoric heard by our LGBTQ Mormon friends this past weekend from the pulpit at LDS General Conference, we as Mama Dragons would like to reiterate our unequivocal support of our LGBTQ children and the entire queer community. We remain committed to our mission of providing support and education to mothers and to condemning discrimination in any form. We love you. We celebrate you exactly as you are."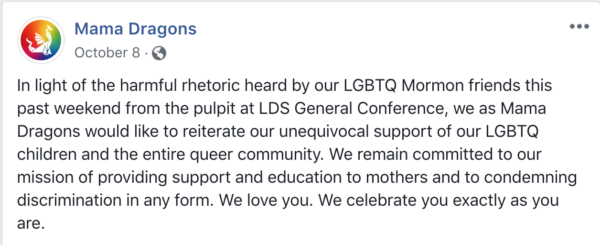 But the Church has decided to double down. "Known from its beginnings as the Mormon Tabernacle Choir, the Choir changed its name in October 2018 to more closely align with its sponsoring organization, The Church of Jesus Christ of Latter-day Saints. The Choir is now called 'The Tabernacle Choir at Temple Square,'" according to the Mormon Newsroom.
For Karger, that makes Chenoweth's appearance more troubling is that in accepting an honor from The Trevor Project, she spoke so movingly about her best friend Jeff who took his own life after being bullied.
"Her mere presence with the Tabernacle Choir gives her a giant stamp of approval to the church's homophobic policies of bigotry, hate and shaming. Surely, the LGBTQ community can expect better from its allies," Karger says. "Let her know about the thousands upon thousands of LGBTQ Mormon youth who are at risk and continue to suffer from the constant bullying and policies from Mormon Church leaders. Kristin Chenoweth needs to choose sides in this fight right now."
Click here for Karger's Change.org petition.
(Photo of Fred Karger with Kristin Chenoweth at GLAAD Awards April 11, 2011 courtesy Fred Karger)
Tyre Nichols' arrest & fatal beating video released by Memphis PD
"We want peace. We do not want any type of uproar. We do not want any type of disturbance. Please, please, protest, but protest safely."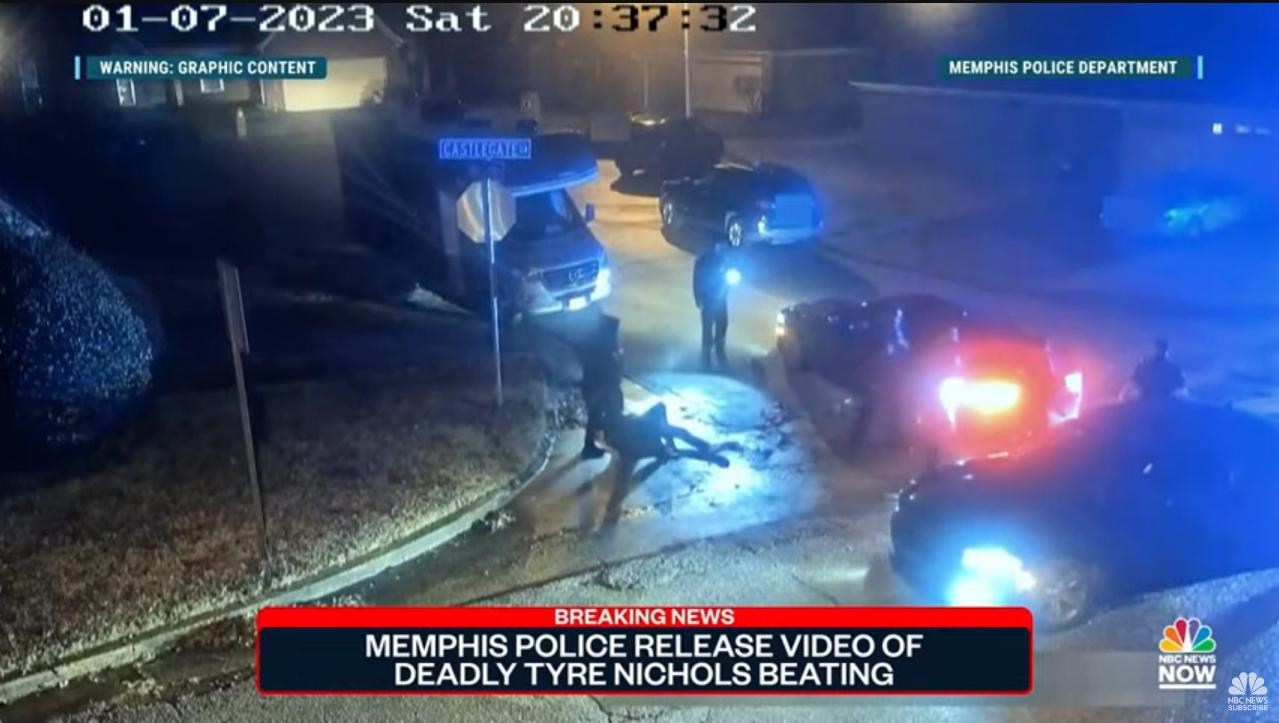 MEMPHIS – Three videos consisting of both body cam footage and street surveillance footage, were made public by the city of Memphis Police Department Friday evening showing the violent arrest and beating of Memphis resident 29-year-old Tyre Nichols.
Nichols died 3 days after he was beaten by police in a traffic stop in the Hickory Hill neighborhood around 8:22 p.m. Jan. 7, in an altercation Memphis Police Chief CJ Davis described saying, "In my 36 years in law enforcement, I don't think I have witnessed the disregard for a human being displayed in this video."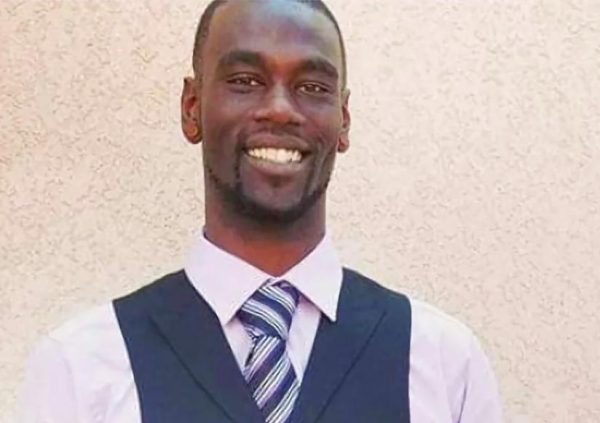 Shelby County Tennessee District Attorney Steve Mulroy announced Thursday that five now-former Memphis Police officers — Tadarrius Bean, Demetrius Haley, Emmitt Martin III, Desmond Mills Jr., and Justin Smith — were fired for misconduct, and indicted by a grand jury Thursday and taken into custody.
Each is charged with second-degree murder, aggravated assault, two counts of aggravated kidnapping, two counts of official misconduct and official oppression. By Friday morning, they had posted bond.
As news of the beating and death spread beyond Tennessee, officials expressed concern that release of the footage would touch off violent protest in reaction.
The attorneys and family of Tyre Nichols asked for justice for their son, and peace in their city, at a press conference in Memphis on Friday Memphis CBS News affiliate WREG News 3 reported.
Speakers included family members, attorneys Ben Crump and Antonio Romanucci and Van Turner, president of the Memphis branch NAACP.
Rodney Wells, Tyre Nichols' stepfather, said that he initially wanted first-degree murder charges against the officers, but the family is satisfied with second-degree murder.
He pleaded for peace in Memphis Friday night.
"We want peace. We do not want any type of uproar. We do not want any type of disturbance," Wells said. "Please, please, protest, but protest safely."
Protests are underway in Memphis after police released more than an hour of footage in the case with some major highways temporarily shut down.
Other protests were organized in New York City, as well as Sacramento, Los Angeles, Atlanta, Philadelphia and Seattle, with police at the ready for potential violence.
The White House held a joint emergency call Friday with the mayors of at least 16 cities before the video's release "to brief them on federal preparations in support of state and local leaders."
"Participating mayors shared their perspectives on how important it is to recognize the pain felt by communities across this country, be prepared in advance with a game plan to provide adequate community support, and to reinforce the importance of peace and calm during these difficult moments," the White House said in a statement about the call, which included cities from New York City, to Atlanta, Los Angeles, Washington D.C., Seattle and Portland.
The Los Angeles Police Department issued a statement condemning the actions of the Memphis officers and calling for demonstrations to remain peaceful.
"The accounts of the circumstances of this heinous crime and the criminal actions of those involved are reprehensible," the LAPD said.
"The Department will do all within its power to ensure the lawful expression of the public's anger and frustration is protected and prepared to facilitate those wishing to exercise their First Amendment rights."
The Los Angeles County Sheriff's Department told local media that it is preparing for the possibility of disturbances after the footage is made public. and is coordinating with other state, local and federal agencies.
"Our patrol stations and specialized units remain in a state of readiness to respond to any disturbances that might occur," the LASD said.
"The Sheriff's Department supports the first amendment and the people's right to protest."
Speaking with reporters as he prepared to depart for Camp David at the White House Friday evening, President Biden said that he had spoken with Nichols' mother earlier in the day prior to the video footage release for about 10 or 15 minutes.
"I spoke with Tyre's mother and expressed my condolences and told her that I was going to be making the case to the Congress to pass the George Floyd Act. We should get this under control. I can only do so much on the executive order at the federal level," Biden said. "I was really pleased that she called for peaceful protest, no violence," he added.
When asked about the potential for violence Biden said:
"I'm obviously very concerned about it. But I think she has made a very strong plea. She's obviously in enormous pain. I told her I had some idea of what that loss is like and although it is impossible to believe now, a time will come when his memory brings a smile before a tear."
The White House released a statement from the President that said in part:
"Like so many, I was outraged and deeply pained to see the horrific video of the beating that resulted in Tyre Nichols' death. It is yet another painful reminder of the profound fear and trauma, the pain, and the exhaustion that Black and Brown Americans experience every single day.

My heart goes out to Tyre Nichols' family and to Americans in Memphis and across the country who are grieving this tremendously painful loss. The footage that was released this evening will leave people justifiably outraged. Those who seek justice should not to resort to violence or destruction. Violence is never acceptable; it is illegal and destructive. I join Mr. Nichols' family in calling for peaceful protest."
California Governor Gavin Newsom issued a statement in response to the Memphis Police Department's body camera footage being released, showing the deadly actions that took the life of Tyre Nichols, a Sacramento native, and led to the charging of five since fired Memphis Law Enforcement Officers.
"Jennifer and I send our deepest condolences to the family and friends of Tyre Nichols. Tyre Nichols should be alive today. The video released shows abhorrent behavior and these officers must be held accountable for their deadly actions and clear abuse of power," said Governor Newsom. "Today, we are a country in mourning, and must continue our work nationwide to push reforms to prevent excessive use of force and save lives."
"Tonight, we saw ferocious violence from an out-of-control herd," said Los Angeles Mayor Karen Bass.
Late in the evening Friday the Office of the Vice President Kamala Harris released a statement from the Vice President on Nichols:
"Tyre Nichols should have made it home to his family. Yet, once again, America mourns the life of a son and father brutally cut short at the hands of those sworn to protect and serve. The footage and images released tonight will forever be seared in our memories, and they open wounds that will never fully heal.

The persistent issue of police misconduct and use of excessive force in America must end now.

I join President Biden in his call for accountability and transparency. We must build trust—not fear—within our communities."

VIDEO COURTESY OF KTLA:
TYRE NICHOLS VIDEO VIEWER DISCRETION ADVISED, GRAPHIC CONTENT AND LANGUAGE WARNING.