Botswana High Court to hear decriminalization case in 2019
Advocates in southern Africa country have seen progress in recent years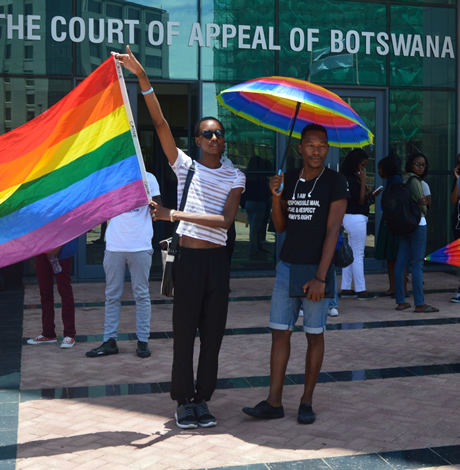 GABORONE, Botswana — Botswana, the economic jewel of southern Africa, is set to continue its trailblazing social justice track toward legal equality for LGBTQI+ people. While it has taken longer than expected, the High Court of Botswana has set a new date to hear a case which challenges sections of the penal code which criminalize same-sex sexual relations. While the clauses — inherited from British colonial laws in 1885 — are not exclusively applicable to LGBTQ+ persons, their interpretation has caused grave apprehension to full self expression among members of the population who identify as such.
According to human rights organization, LEGABIBO (Lesbians, Gays, Bisexual of Botswana), the hearing of the case challenging the constitutionality of sections 164(a), 164(c) and 167 of the Penal Code will be heard before a full bench of the Botswana High Court, comprising of the Honorable Judge A.B. Tafa, the Honorable Judge M. Leburu and the Honorable Judge J. Dube on March 15. The aforementioned sections criminalize "carnal knowledge of any person against the order of nature" and "indecent practices between persons" (whether in private or public) respectively.
The organization won its registration case against the Botswana government, heard at the Court of Appeal on March 16, 2016, after 11 years of contestation. On this case LEGABIBO is represented by Tshiamo Rantao and supported by the Southern Africa Litigation Center and members and allies of the LGBTQIA+ community.
LEGABIBO Advocacy and Awareness Officer Caine Youngman said the case is "a massive rude awakening to those who are comfortable with the idea that homosexuality is illegal in Botswana." He added this case "gives a positive image to LGBTQI+ people to know that when they are feeling trampled upon they can approach the court" and "the case is expected to clarify the laws of the land, so the government and ordinary Motswana understand that we are legitimate citizens as much as anyone else."
There has, historically, been mixed reception of LGBTQI-favorable rulings passed by the courts by the general public as, it would appear, there is little communication and demystification of the necessity and impact of the rulings for people outside of the concerned population. Speaking with internationally-acclaimed, Botswana-based fashion designer Aobakwe Molosiwa of Gilded Sands, he said that for him this case gives an "opportunity to get conversations going because the lack of that attention locally is worrying" adding that it is a chance "to maximize traction; and the consideration we — as the queer community — give this case will drive how the greater community understands who we are. Only through enlightenment can we grow as a nation." Recently, at the launch of the national observance of 16 days against violence against women and children, the sitting president of Botswana, HE Dr. Mokgweetsi E.K. Masisi, explicitly mentioned people in same-sex relationships also experience violence and must be considered in the commemorations as well as in prevention initiatives. This made him the first occupant of the highest office to speak out on LGBTQIA+ rights while in office.
While Botswana is still lagging on ratifying and domesticating some international human rights related treaties — such as the U.N. Convention on the Rights of Persons with Disabilities — and has been flagged for its questionable press freedom, it appears that the highest courts are willing to address contentious matters when presented. The hope is the efforts of perceived societal minorities will lead to broad-ranging advocacy from many other facets of the community at large to build a socially just democracy. Understanding this, Youngman stated that, "we don't want backlash from the community once decriminalization has been achieved; we are meeting with dikgosi (royalty), parliamentarians, councilors and community members doing awareness raising."
Looking at future steps in the advent of a victory favoring the plaintiff, Molosiwa said "it would be a step toward discussing familial issues we as a nation have experienced but never addressed" adding that "this brings forward issues of morality and we can use this as an opportunity to confront the politics which religious factions lean on to vilify us." Youngman said "it means that as a gay man I don't have to think about what will happen tomorrow when there is no president who can openly call for respect of LGBTQIA+ persons. As a Motswana gay man, I have other things which are afforded to my heterosexual peers such as marriage and adoption and I can start advocating for these. It means my family will get the peace and quiet they need as they never stop worrying about your safety."
So, while people around the world celebrate Christmas, the arrival of the New Year, Valentine's day, and anticipate Easter, LGBTQIA+ persons and their allies in Botswana will be anxiously gearing up for what is hoped to be the end of a leg of a long fought battle to recognize contemporary realities of Batswana against inherited colonial laws. Just as March 16, 2016, will forever be inscribed in Botswana's LGBTQIA+ history, it may transpire that a three-year gap was what was necessary for the courts to catch up and endow LGBTQIA+ persons with their inalienable rights to recognition as people, protection of the law and freedom.
U.S. Consulate warns Americans avoid travel to Tijuana as violence erupts
The U.S. Consulate General Tijuana: Officials are aware of reports of multiple vehicle fires, roadblocks, & heavy police activity in Tijuana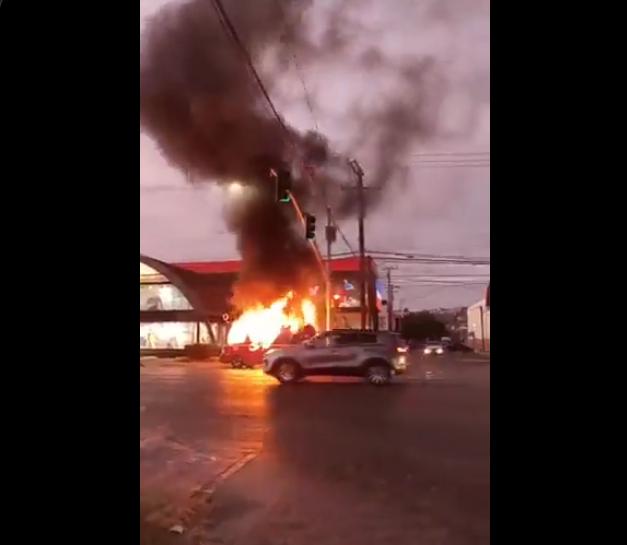 TIJUANA, Baja California, Mexico – The U.S. Consulate General Tijuana issued an alert to American citizens after threats and two days of violence by a regional drug cartel in this popular tourist destination south of San Diego. Officials also warned its personnel to shelter in place.
In a message the U.S. Consulate General Tijuana wrote that officials are aware of reports of multiple vehicle fires, roadblocks, and heavy police activity in Tijuana, Mexicali, Rosarito, Ensenada, and Tecate. U.S. government employees have been instructed to shelter in place until further notice.
1/2 The U.S. Consulate General Tijuana is aware of reports of multiple vehicle fires, roadblocks, and heavy police activity in Tijuana, Mexicali, Rosarito, Ensenada, and Tecate. U.S. government employees have been instructed to shelter in place until further notice. pic.twitter.com/oghBX1P7qX

— U.S. Consulate Tijuana (@ConsuladoUSATJ) August 13, 2022
2/2 Actions to Take:
-Avoid the area
-Seek secure shelter, if in the area
-Monitor local media for updates
-Be aware of your surroundings
-Notify friends and family of your safety https://t.co/hywpDZFiV9 pic.twitter.com/MYW02k7Dpd

— U.S. Consulate Tijuana (@ConsuladoUSATJ) August 13, 2022
Baja California Governor Marina del Pilar Avila Olmeda tweeted: "We will apply all the strength of our government so that there is peace and we find those responsible for these attacks."
Bajacalifornianas y bajacalifornianos:

Estamos trabajando desde el primer momento para salvaguardar la paz en nuestro Estado.

Aplicaremos toda la fuerza de nuestro Gobierno para que haya paz y demos con los responsables de estos atentados.

Les seguiremos informando. pic.twitter.com/npy0r9X0Yo

— Marina del Pilar (@MarinadelPilar) August 13, 2022
Media outlets in San Diego and Baja California are reporting that the violence started Thursday in a Ciudad Juarez prison after the Sinaloa Cartel, once led by the infamous Joaquin "El Chapo" Guzman, and a local group, Los Mexicles, began feuding. The riot left two dead and 16 injured before breaking out into the streets. At that time a shelter in place order was issued.
That violence has now spread to other parts of the country including Tecate, Tijuana, Playas de Rosarito, Mexicali, and Ensenada in Baja California.
On Friday, cartel soldiers set multiple vehicles on fire, set up multiple road blockades and engaged in shootouts with Mexican security forces. Residents of Tecate, Tijuana, Playas de Rosarito, Mexicali, and Ensenada are sharing videos of burnt vehicles in the street on various social media platforms.
Violence Breaks Out In Popular Mexican Tourist Destination:
Chair of Ventura County Board of Supervisors killed in traffic accident
"Her kindness, love and deep compassion for the community was felt by everyone. She will be dearly missed"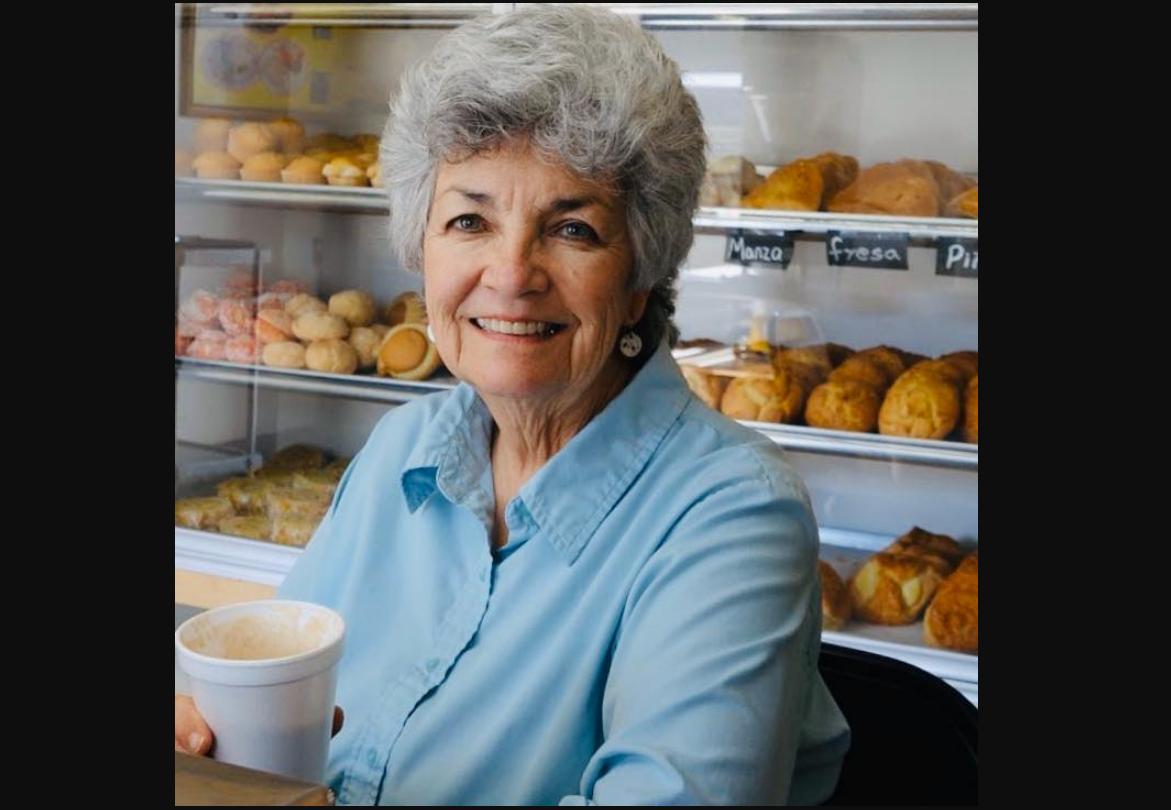 OXNARD, Ca. – The beloved chair of the Ventura County Board of Supervisors Carmen Ramirez was killed in a traffic accident in Oxnard Friday the Ventura County Star newspaper reported.
Ramirez, 73, had first served on the Oxnard City Council and then in November 2020, she became the first Latina in the county's history to be elected supervisor. She achieved another first the Star reported when her fellow board members elected her as chairwoman of the powerful board becoming the first Latina to hold that position.
According to the Star, the crash occurred about 6:45 p.m. at Seventh and A streets in Oxnard. Oxnard Police Chief Jason Benites said the driver of the vehicle remained at the scene and was cooperative.
Ramirez was transported to Ventura County Medical Center in Ventura where she was pronounced dead at 7:17 p.m., the chief said.
The initial investigation determined that a large truck, driven by a 38-year-old man, was traveling westbound on Seventh Street toward A Street. Ramirez, who was reported to be crossing the intersection within the pedestrian crosswalk, was struck by the vehicle.
In her official bio on her 2020 campaign website it noted that she grew up in the San Gabriel Valley with six siblings and worked in Ventura County since 1978. The county's website states she served on the Oxnard City Council for 10 years.
Prior to being elected to the council in 2010, she worked as a longtime legal aid attorney serving low-income communities in Ventura County, her bio read.
"I offer my sincere condolences to her husband, Roy Prince, and her family," said Oxnard Mayor John Zaragoza in a statement released Saturday. "We will miss Carmen tremendously. We worked together often, while I was serving as Supervisor and she was Oxnard's Mayor Pro Tem, and this camaraderie continued when she was elected Supervisor and I served as Mayor. She was passionate about environmental justice and creating a better future for our City. Her kindness, love and deep compassion for the community was felt by everyone. She will be dearly missed."
Our County mourns the loss of our Chair of the Board Carmen Ramirez. Chair Ramirez was a pedestrian involved in a vehicle accident in Oxnard and passed away this evening. We extend our heartfelt condolences to her family, loved ones, and her City and County community. pic.twitter.com/ALNdju2cPB

— County of Ventura (@CountyVentura) August 13, 2022
Interim County Executive Officer Sevet Johnson described Ramirez as "passionate" and "hard working," calling her a huge advocate on climate issues as well as on behalf of her community and underserved populations.
"She was a powerhouse," Johnson said.
"We were all blessed to have known her, blessed to have been her friend," Supervisor Linda Parks said.
The LGBTQ community in Oxnard expressed its grief and condolences in a Facebook post writing:
"We, The city of Oxnard, and all of the people you have shined your light on are deeply saddened and in mourning from your loss. OxnardLGBTQ did not get the pleasure of knowing you, or work with you more thank we hoped for, but we knew you were a powerhouse, and major advocate for La Raza and our Queer community. You will be remembered by so many for all that you did and your legacy. Our sincere condolences to all of your family, friends and close acquainted. You will be truly missed. Descansa en paz Carmen Ramírez
"
The City of Oxnard Police tweeted that a candlelight vigil will be held at Plaza Park in Oxnard in honor of Ramirez at 7 p.m.
August 13, 2022
Ramirez is survived by her husband, Roy Prince. She was predeceased by her brother Ricardo Ramirez.
Long Beach Police need public's help locating sexual assault suspect
Suspect described as a male White or Hispanic approximately 18-25 years old, between 5'10" to 5'11" in height, with a thin build, short hair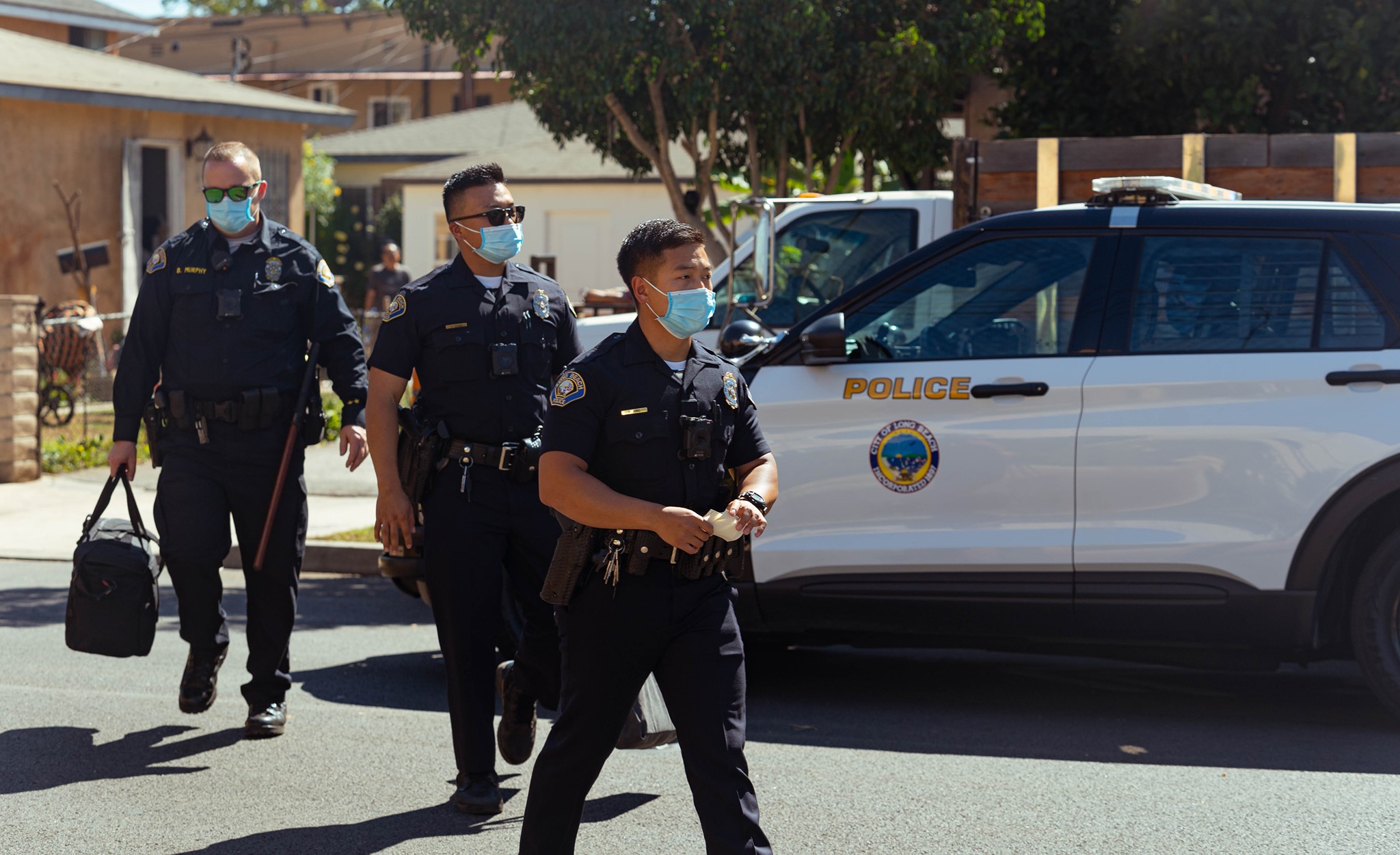 LONG BEACH – (Press Release) The Long Beach Police Department is seeking the public's help locating a male suspect involved in a sexual battery incident involving a minor.
On July 31, 2022, at approximately 1:30 p.m., officers responded to the 1100 block of East 4th Street regarding a sexual battery incident that had just occurred.
Upon arrival, officers learned the suspect initially followed the victim for several blocks. While following the victim, the suspect propositioned him and then grabbed his lower body. An altercation ensued, which resulted in the suspect striking the victim in the upper body before fleeing.
Detectives are releasing a photograph of the suspect from surveillance footage and video from the incident. The Long Beach Police Department requests information about this incident and/or the suspect's identity.
The suspect is described as a male White or Hispanic (light complexion), approximately 18-25 years old, between 5'10" to 5'11" in height, with a thin build, short medium-length hair in a "comb over" style, and a light-colored mustache. The suspect wore a blue Dodgers T-shirt, light-colored pants, and black sandals. The suspect may have attended a party in the area before the assault.
To view a video of the suspect, click on the following link: https://www.youtube.com/watch?v=r-BbUCC7Lfk
Anyone with information regarding the person responsible for these crimes should contact Sex Crimes Detective Monica Moore at (562) 570-5514 or Detective William Neal at (562) 570-5513.
Anonymous tips may be submitted through "LA Crime Stoppers" by calling 1-800-222-TIPS (8477), downloading the "P3 Tips" app to your smartphone (available at the Apple App store and Google Play), or visiting www.lacrimestoppers.org.