Gay friend defends Trump's pick for AG amid concerns from LGBT groups
'He's been a huge force in my life'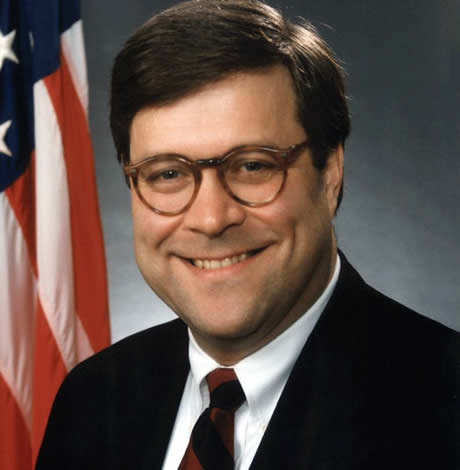 A longtime gay friend of William Barr, President Trump's pick as the next U.S. attorney general, has come to the defense of the nominee amid concerns from LGBT groups he'd continue the anti-LGBT legal positions of the Trump Justice Department.
Paul Cappuccio, a former general counsel for Time Warner who's raising children in a same-sex marriage, told the Washington Blade during an interview Friday he worked for Barr when Barr served as attorney general during the George H.W. Bush administration and said "there's been no one who has been more supportive of my same-sex family than Bill Barr has, not only with my partner, with my children, for whom he's 'Uncle Bill.' I know several people who are openly gay — who he has mentored — front and center," Cappuccio said. "I was not open the entire time I knew him, but I was open a lot of the time I knew him."
Cappuccio, who said he's "thrilled" Barr may come back as attorney general, said the Trump nominee "feels extremely passionate" that "justice is about fairness for an individual, and people are entitled to be treated as individuals no matter what their political views, their race, their religion, their sexual orientation."
"About that, he's always been passionate, and I've seen it with a first-hand seat, including sitting next to him in the attorney general's office for a couple years, so I feel quite comfortable and happy that Bill could be attorney general again," Cappuccio said.
Cappuccio said Barr is "a person who is about enforcing the laws, not undermining them, not trying to remake them" and that he "accepts precedent," which Cappuccio said bodes well for preserving the 2015 U.S. Supreme Court decision in favor of marriage equality nationwide.
"Do I think Bill Bar would have, if he was on the Supreme Court, would have voted to make same-sex marriage a constitutional right?" Cappuccio said. "I don't know, but I know he would do nothing to undermine the decision, right? And that's what matters because he's going to be our nation's chief law enforcement officer."
Cappuccio added Barr is a "devout Catholic," but is "a person who has never been one to judge anyone, and for whom — and this is how he measures himself — the equal fair treatment of an individual is the ultimate requirement and test and goal."
"For what it's worth, I have direct experience with him as a person and seen how he has not only treated LGBT people fairly, but mentored them," Cappuccio said. "He's been a huge force in my life. For example, I got to tell you, I wasn't always open, and when he found out, he looked at me and said, 'You feel like you couldn't tell me? You couldn't tell me you want to marry someone? I can't believe that.' And that was one of the sweetest things. 'I want to meet this guy' is what he said."
Despite Cappuccio's praise for Barr, who most recently served as a counsel for Kirkland & Ellis LLP, the Trump nominee once made anti-gay comments expressing concerns about greater tolerance for the "homosexual movement" in the United States than the religious community.
"It is no accident that the homosexual movement, at one or two percent of the population, gets treated with such solicitude while the Catholic population, which is over a quarter of the country, is given the back of the hand," Barr once wrote. "How has that come to be?"
Barr expressed those views in a 1995 article for "The Catholic Lawyer," a conservative Catholic publication for St. John's University School of Law, in an article titled, "Legal Issues in a New Political Order."
"We live in an increasingly militant, secular age," Barr wrote. "We see an emerging philosophy that government is expected to play an ever greater role in addressing social problems in our society. It is also expected to override various private interests as it goes about this work. As part of this philosophy, we see a growing hostility toward religion, particularly Catholicism. This form of bigotry has always been fashionable in the United States."
As evidence of the subordination of religious attitudes to the will of the government, Barr pointed to a D.C. Circuit Court of Appeals ruling in 1987 requiring Georgetown University to give an LGBT student group equal rights to the organizations on campus despite the school's Catholic views. (Georgetown University has since embraced the school's LGBT student body.)
"Another example was the effort to apply District of Columbia law to compel Georgetown University to treat homosexual activist groups like any other student group," Barr wrote. "This kind of law dissolves any form of moral consensus in society. There can be no consensus based on moral views in the country, only enforced neutrality."
(Other media outlets have reported the article is dated October 2017, but that publication is a reprint. The website for St. John's University's Law School indicates the article was first published in 1995.)
Barr's views in that 23-year-old article suggest his tenure as attorney general will continue to uphold the precedence of "religious freedom" over LGBT rights. Prior to his termination, former U.S. Attorney General Jeff Sessions issued guidance outlining those views in a "religious freedom" memo as directed by Trump in an executive order last year. The Justice Department also participated in the Masterpiece Cakeshop case before the U.S. Supreme Court on the side of Jack Phillips, the Colorado baker who refused to make a wedding cake for a same-sex couple over religious objections.
Jon Davidson, chief counsel for the LGBT group Freedom for All Americans, said he was concerned that Barr's comments in the 1995 article demonstrate he'll continue the Justice Department on the same path as Sessions.
"While I am not aware of anything William Barr has done recently that explicitly indicates where he stands on discrimination against LGBTQ people, he made a number of disparaging comments in the 1990s about 'homosexual activist groups' and the 'homosexual movement' that are troubling," Davidson said. "Those comments suggest that the Department of Justice under his stewardship is unlikely to alter course in any significantly positive way for LGBTQ people, as compared to the anti-LGBTQ positions advanced by the DOJ under Jeff Sessions."
But Cappuccio dismissed concerns over views Barr expressed in the 1995 article, saying the underlying issue is "in truth a little more complicated than it gets portrayed, which is the right for religious people to hold their views versus the requirement that you can't let them discriminate against people."
"He's not going to ever let people be discriminated against, OK?" Cappuccio said. "I think he was making in that article a broader point about that there's a school of thought — and he identified like three schools of thought in that article — that taking a moral view, even by a religious institution, is kind of like illegitimate in a secular society, and he was raising that. I don't think you can read that article and think he's focusing on — I think he gave 100 examples of that issue."
Cappuccio added he doesn't "sweat" the views expressed in the article because of his long, first-hand friendship with Barr, which includes a close relationship with his family.
"When I heard he was thinking of going back to attorney general, my first reaction was 'Does this mean he can't babysit my daughter Mia anymore?" Cappuccio said. "But I'm telling you…and this is important to me, he's a good guy on this issue and…this is not in any way, shape or form anyone you need to be worried about."
Cappuccio said "frankly, my constitutional views would probably be there's not a right" to same-sex marriage under the U.S. Constitution as decided in the Obergefell decision, even though he thinks it's good policy, but added in terms of enforcing the law, including that ruling, Barr will be "nothing but a good thing for every individual, including gay individuals."
Subordination of LGBT rights to religious freedom is just one component of the anti-LGBT policy that has come from the Justice Department during the Trump administration. Just two days after Sessions came into the job as attorney general, the Justice Department withdrew its appeal of a court order barring enforcement of Obama-era guidance requiring schools to allow transgender kids to use the restroom consistent with their gender identity. Weeks afterward, Sessions along with Education Secretary Betsy DeVos revoked the guidance altogether.
Under Sessions, the Justice Department similarly withdrew a lawsuit against North Carolina's House Bill 2 when it was replaced with a compromise law signed by North Carolina Gov. Roy Cooper and let stand a court order against protections for transgender patients under Obamacare.
Sessions also issued a memo reversing former U.S. Attorney General Eric Holder's position that anti-transgender discrimination in the workforce is unlawful under Title VII of the Civil Rights Act of 1964, which bars sex discrimination in employment. The Justice Department under Sessions also argued before the U.S. Second Circuit Court of Appeals that Title VII doesn't cover anti-gay discrimination in employment and continues to defend Trump's transgender military ban in court.
Cappuccio said he has "no idea" whether Barr will continue the Justice Department's position against LGBT inclusion under federal laws barring sex discrimination and defense of the transgender military ban.
Sarah Kate Ellis, CEO of GLAAD, was out of the gate early with a statement objecting to Trump's choice of attorney general, predicting the Trump administration's efforts at "erasing" LGBT people will continue under Barr's watch.
"William Barr, who has wrongfully suggested that LGBTQ people – not Trump and his destructive policies – have harmed the United States, is the latest in a long line of replacements who President Trump has appointed to his Cabinet who are just as anti-LGBTQ as their predecessors," Ellis said. "If confirmed, there's little doubt that William Barr would continue the Trump administration's objective of erasing LGBTQ Americans from the fabric of this nation."
During his tenure at the Justice Department under Bush, Barr also acted to keep in place an administrative ban on people with HIV from entering the United States. When the Department of Health & Human Services sought to change the rule, Barr led the Justice Department in blocking the change. According to a 1991 article in the The New York Times, Barr argued "it was completely impractical for an immigration examiner to make a sophisticated analysis of an alien's infection and health insurance coverage to determine whether that person might become a public charge in 5 or 10 years." (The HIV travel ban would later be codified in 1993 and not lifted until a bipartisan process spanning the George W. Bush and Obama administrations.)
Additionally, Barr is on record saying he supported the use of Guantanamo Bay to detain people with HIV from entering the United States, including Haitians seeking asylum in the country.
David Stacy, government affairs director of the Human Rights Campaign, referenced Barr's anti-gay views and actions against people with HIV in a statement expressing concerns about the designated nominee.
"The Trump-Pence White House and the Justice Department have been pursuing a policy agenda to undermine the legal rights of LGBTQ people since day one," Stacy said. "From his views around HIV/AIDS during his tenure as attorney general to his more recent writing promoting extreme views around religious exemptions, William Barr looks ill suited to be our country's top law enforcement officer. The Senate has a solemn responsibility to advise and consent on this important nomination and his troubling views on LGBTQ equality and the law must be thoroughly vetted."
The Blade reached out to Barr for comment for this article on whether his views on LGBT rights have changed since the 1990s, but he referred Cappuccio to the Blade to speak on his behalf as a member of the LGBT community.
Jerri Ann Henry, executive director of Log Cabin Republicans, was vague in response to a request to comment on Barr.
"We are pleased to see President Trump take action to ensure the Justice Department has an experienced leader at the helm and we look forward to working with Attorney General nominee Barr in the future," Henry said.
Newsom signs state budget gives tax refunds to millions of taxpayers
Provides direct tax refunds for 23 million Californians to address rising costs and tackles the state's most pressing needs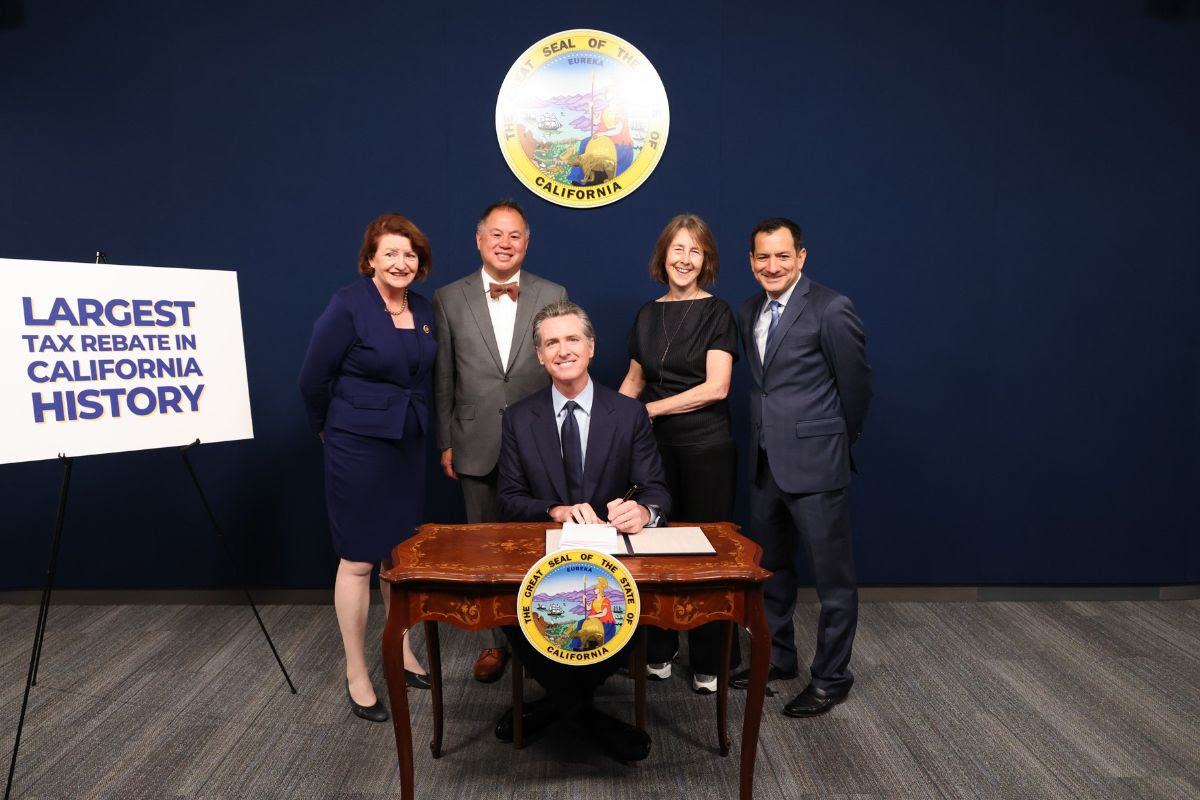 SACRAMENTO – Governor Gavin Newsom today signed a $308 billion state budget that provides direct tax refunds for 23 million Californians to help address rising costs, tackles the state's most pressing needs, builds state reserves, and invests in California's future.
The new budget is the product of a windfall of tax revenues from California's highest earners and is aimed at softening the sting of high fuel prices and the cost of living. It includes $9.5 billion in gas refunds, $1.4 billion in utility payment assistance, expanded tax credits and $1.5 billion for unemployment insurance.
The Los Angeles Times reported that economists warn of an economic downturn that could diminish future state tax revenues, meaning that next year's budget could be far less generous to Californians struggling with the state's high housing prices and other day-to-day expenses.
In a press release, Newson's office outlined the details of the budgetary legislative packages:
Here are the top 10 things you need to know about the budget:
1. "Cha-ching! You just received a deposit."
Global inflation. Rising costs. It's hard out there and we know it. So, we're giving you $9.5 billion back. MILLIONS of Californians– 23 million to be exact – will benefit from up to $1,050, as soon as October! See if you qualify on the new Middle-Class Tax Refund calculator here.
2. Don't go into crippling debt over a hospital visit
Want health care? We're now the FIRST and ONLY state in the nation that offers universal access to health care coverage, regardless of your immigration status. Want insulin? California will be producing our own insulin to make it cheaper and more affordable for everyone.
3. A real "Pro-life" agenda
Fun fact – California is actually a pro-life state. We're protecting reproductive freedoms and supporting Californians throughout their lives. In this budget, we're investing over $200 million in reproductive care. We're making a company's willingness to move OUT of anti-choice states and TO the reproductive freedom state of California a factor in awarding state business tax credits. But we're not stopping at reproductive care. We're investing in a child's entire lifespan. From birth to college and beyond. That means universal preschool, free school meals, expanded before and after school programs, more counselors for our schools, free community college, the list goes on.
4. Climate change is real y'all
While SCOTUS is kneecapping the federal EPA's ability to fight climate change, California is making a climate commitment on the scale of what other countries are spending. Our $53.9 billion in new investments will better protect Californians from the extreme weather that has been impacting our bills, our livelihoods, our farms and our families. We're investing in fire protection and drought response while forging an oil-free future away from big polluters, and more. Later is too late and we will act now so our kids and grandkids have a brighter, cleaner future.
5. Getting people into housing & shelter and off the streets
We are making major investments to address California's homelessness crisis by getting people into housing & shelter. We have $2.2 billion for encampment resolutions around the state and new bridge housing to support people going through CARE Court – tens of thousands of people with a safe roof over their head and the mental health and substance use help many desperately need.
6. Keeping the lights on
California has an energy plan. Drought is causing lower energy production. Extreme heat is causing increased energy demand. Wildfires threaten energy infrastructure. So, we're investing $4.3 BILLION to help keep the lights on this summer, invest in clean and reliable energy infrastructure, help with your energy bills, accelerate our transition to clean energy and so much more. We're building the energy system of the future.
7. A real public safety plan
Californians should always feel safe — whether that's at home, at the park, or at work. California is tackling the root causes of crime and getting guns and drugs off our streets. The state is launching the largest gun buyback program in the nation, funding a permanent Smash and Grab Enforcement Unit to fight retail theft, and investing $30 million to support the National Guard's drug interdiction efforts, targeting transnational criminal organizations.
8. Literally transforming education in our state
It's no longer K-12, it's Pre-K -16. We are investing a – truly – historic $170 billion to continue our transformation of education in California. From our master plan for early learning to free community college, education has never been more accessible in our state. NEW this year, we have $7.9 billion to help with learning recovery, more investments in higher education, an additional $2 billion for affordable student housing (on top of last year's $2 billion), and $3.5 billion that schools can use on arts, music, and more.
9. Getting our kids help with mental health
After these last few years, everyone knows we are experiencing a mental health crisis and California is taking it seriously. We're investing big in behavioral health for adults and our kids. This year, there's new urgent funding for wellness support programs, funding for youth suicide reporting and prevention, and more.
10. Rebuilding California
Railroads. Highways. Streets. We're investing in infrastructure! This budget includes a $14.8 BILLION transportation infrastructure investment. That means money for rail and transit projects, climate adaptation projects, walking and bicycling projects, high-speed rail, our ports, and more. AND we're investing to speed up our transition to zero-emission vehicles. Beep beep!
"In the face of new challenges and uncertainties, we're providing over $17 billion in relief to help families make ends meet, and doubling down on our investments to keep building the California Dream on a strong fiscal foundation," said Governor Newsom. "This budget invests in our core values at a pivotal moment, safeguarding women's right to choose, expanding health care access to all and supporting the most vulnerable among us while shoring up our future with funds to combat the climate crisis, bolster our energy grid, transform our schools and protect communities. Building a better future for all, we'll continue to model what progressive and responsible governance can look like, the California way."
Amid record rates of inflation and economic uncertainty on the horizon, the budget continues to build resiliency with $37.2 billion in budgetary reserves and 93 percent of the discretionary surplus allocated for one-time projects.
Additional details include:
$17 Billion Inflation Relief Package
$9.5 Billion for Tax Refunds to Help Address Inflation: The budget provides tax refunds of up to $1,050 for 23 million Californians to help offset rising prices.
$1.95 Billion for Emergency Rental Assistance: The budget provides additional funds to ensure qualified low-income tenants who requested rental assistance before March 31 get the support they need.
$1.4 Billion to Help Californians Pay Past-Due Utility Bills: Expanding on last year's utility relief program, the budget provides funds to continue covering past-due electricity and water bills.
$439 Million to Pause the State Sales Tax on Diesel for 12 Months: Bringing relief to the commercial sector and drivers, the budget includes a pause of the General Fund (3.9375 percent rate) portion of the sales tax rate on diesel fuel that will provide an estimated $439 million in relief.
$53.9 Billion California Climate Commitment
New investments in this year's budget bring California's multi-year climate commitment to $53.9 billion to protect Californians from the impacts of climate change, help forge an oil-free future and tackle pollution.
Drought and Water Resilience: Building on last year's $5.2 billion commitment to ensure water security for Californians, the budget invests another $2.8 billion for near- and long-term actions to build water resilience, promote conservation and more.
Fighting Wildfires: $2.7 billion investment to reduce the risk of catastrophic wildfires and bolster forest health. These projects include forest thinning, prescribed burns, grazing, reforestation, and fuel breaks.
Accelerating the Zero-Emission Vehicle (ZEV) Transition: Building on last year's unprecedented ZEV package, the budget invests an additional $6.1 billion to create a total $10 billion package to expand ZEV access and affordability and support the build-out of infrastructure across the state.
Bolstering our Energy System: Allocates $4.3 billion to support energy reliability, provides relief to ratepayers, creates strategic energy reserves and accelerates clean energy projects. Allocates an additional $3.8 billion for clean energy projects to boost affordability and reliability.
$14.8 billion for regional transit, rail and ports projects to support the continued development of clean transportation projects, including California's first-in-the-nation high-speed rail system and bicycle and pedestrian projects.
Expanding Health Care Access
Health Care Access for All: With this budget, California becomes the first state in the nation to provide universal access to affordable health coverage for lower-income individuals by providing coverage for Californians ages 26 to 49, regardless of immigration status. It also establishes the Office of Health Care Affordability to develop cost targets for the health care industry and impose consequences if they are not met.
Reproductive Health Care: As other states restrict access to this critical care, California is providing more than $200 million for grants and services for reproductive health care providers in order to expand access, improve clinical infrastructure and more to prepare for the expected influx of women from out of state seeking care.
Transforming the Children's Behavioral Health System: Building on the $1.4 billion investment in last year's budget to transform California's behavioral health system for all children, the budget includes an additional $290 million over three years to address urgent needs, including funding for programs that promote well-being and grants to support children and youth at increased risk of suicide and a youth suicide crisis response pilot.
Affordable Insulin: The budget invests $100 million to develop and manufacture low-cost biosimilar insulin products to increase insulin availability and affordability in California.
Confronting Homelessness and the Mental Health Crisis
Additional $3.4 Billion General Fund over two years to build on last year's $12 billion multi-year investment by continuing progress on expanding behavioral health housing, encampment cleanup grants and support for local government efforts.
Supporting the CARE Court framework to assist people living with untreated mental health and substance abuse disorders, the budget includes funds for state department and Judicial Branch costs associated with the proposal.
Safer Communities
Combatting COVID-19: The budget adds $1.8 billion to continue implementing the state's SMARTER plan, including more funding to support school testing, increase vaccination rates and more. The budget also invests $300 million General Fund for CDPH and local health jurisdictions to permanently expand the state's capacity to protect public health and promote health equity.
Tackling Crime: The budget expands CHP's retail theft task force and includes funding for the Attorney General to prosecute organized retail theft crimes, lead anti-crime task forces throughout the state, and establish a new Fentanyl Enforcement Program. Additionally, the budget expands fentanyl drug interdiction efforts led by the California Military Department.
The inflation relief package builds on Governor Newsom's nation-leading stimulus package last year to accelerate California's economic recovery with Golden State Stimulus checks for two out of every three Californians, as well as the largest statewide renter and utility assistance program and small businesses relief program in the country.
Triple A: Gas prices dropping as inventories rise; Gas tax set to rise Friday
The average price for self-serve regular gasoline in California is $6.29, which is seven cents lower than last week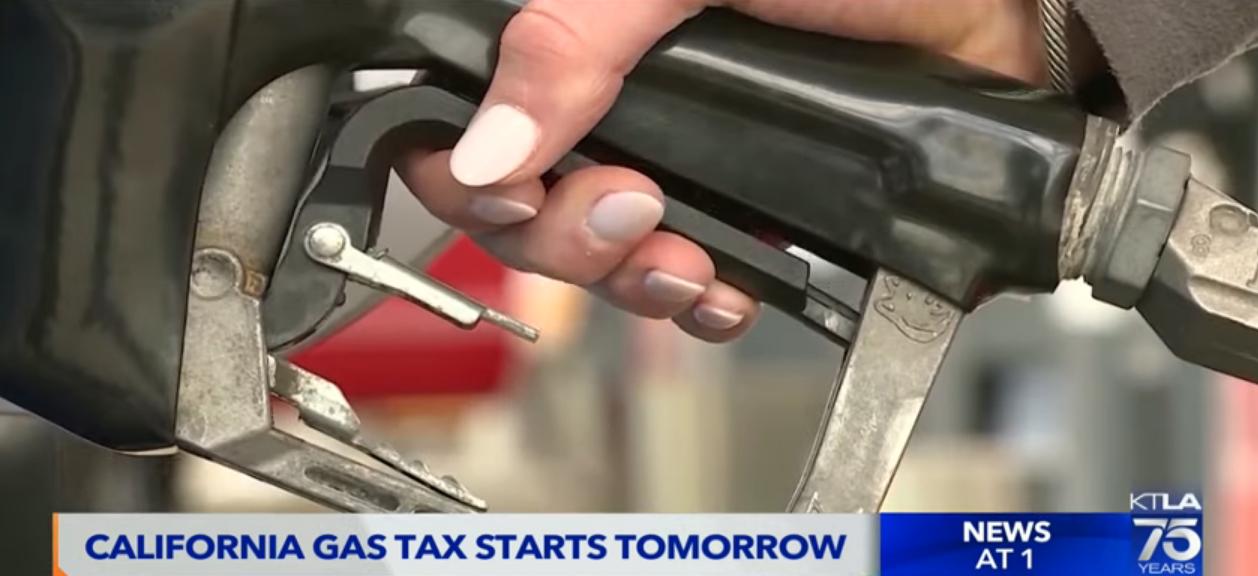 LOS ANGELES – Just in time for Fourth of July travel, gas prices are continuing to drop from their record high points of two weeks ago as the Energy Information Administration reports that gasoline stockpiles across the country have increased, according to the Auto Club's Weekend Gas Watch.
The average price for self-serve regular gasoline in California is $6.29, which is seven cents lower than last week. The average national price is $4.86, which is eight cents lower than a week ago.
The average price of self-serve regular gasoline in the Los Angeles-Long Beach area is $6.33 per gallon, which is six cents lower than last week, 17 cents higher than last month, and $2.12 higher than last year. In San Diego, the average price is $6.25, which is six cents lower than last week, 17 cents higher than last month, and $1.99 higher than last year.
On the Central Coast, the average price is $6.28, which is four cents lower than last week, 19 cents higher than last month and is $2.02 higher than last year. In Riverside, the average per-gallon price is $6.22, which is five cents lower than last week, 19 cents higher than last month and $1.99 higher than a year ago. In Bakersfield, the $6.32 average price is three cents lower than last Thursday, 22 cents higher than last month and $2.12 higher than a year ago today.
"Los Angeles wholesale gasoline prices have dropped to their lowest levels since May 20 as supplies have increased while demand has been affected by these very high pump prices," said Auto Club spokesperson Doug Shupe. "That is great news for Independence Day travelers, especially since this is expected to be the third busiest July Fourth travel holiday on record. It's not clear whether the three-cent gas tax increase that takes effect tomorrow will create a brief increase at the pump for drivers, or if the increase will just be cancelled out by the continuing drop in gas prices."
California gas stations will start charging three cents more in taxes on gasoline beginning tomorrow as part of a law to automatically adjust the gasoline excise tax that passed in 2017 and was upheld by voters in 2018. The excise tax funds are used to pay for transportation projects and services.
The Weekend Gas Watch monitors the average price of gasoline. As of 9 a.m. on June 30, averages are:
Reminder: California gas tax will go up July 1:
San Francisco attorney Richard Zitrin on Harvey Milk & lost AIDS history
The Castro was beginning to be the center of gay life when Harvey opened his camera shop- We brought our slides to him that's- how we met him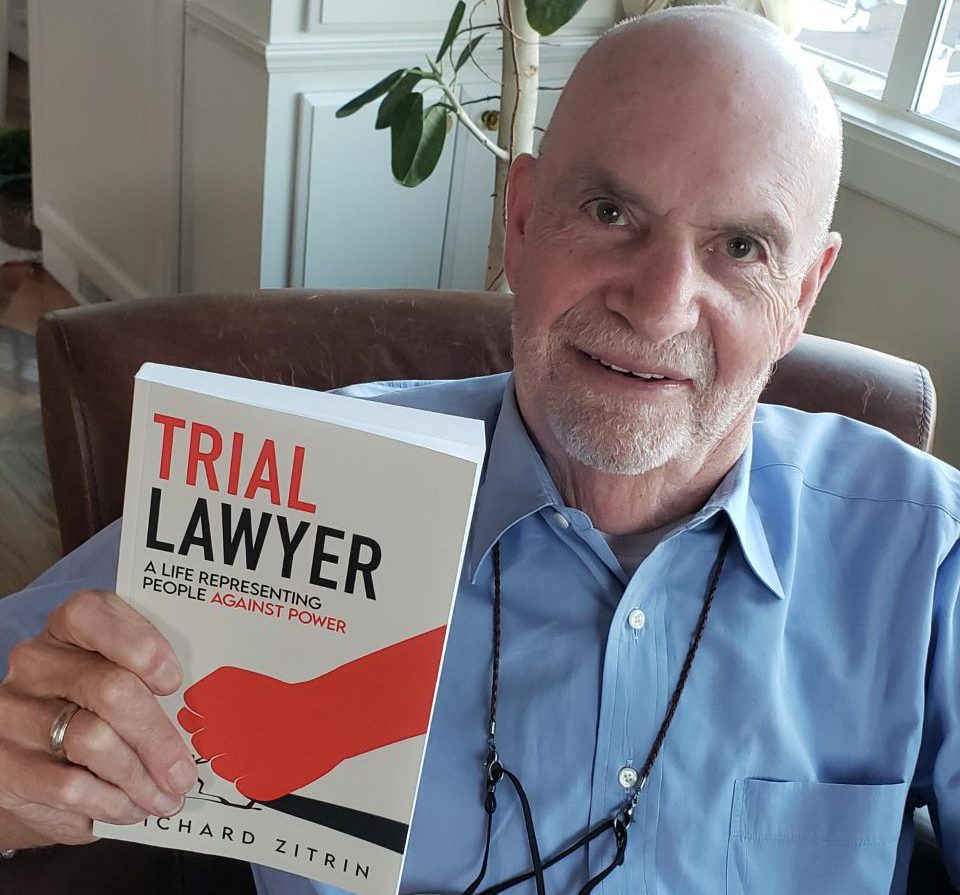 By Karen Ocamb | WEST HOLLYWOOD – For almost half a century, Richard Zitrin has been steeped in the tumultuous fight against injustice as a trial lawyer, professor and legal ethics expert.
He's a walking vault of California progressive history, some of which he talks about in his new memoir Trial Lawyer: A Life Representing People Against Power. But there are many gems in that vault that are not in the book — stories about gay icon Harvey Milk and Larry Long and Gerald Martin III, for instance, two gay men with AIDS apparently lost to history.
Zitrin is a storyteller. His vivid chapter about representing Johnny Spain, the only one of the infamous 1970s San Quentin Six convicted of murder – convictions that were eventually overturned – should be made into a movie.
The chapter on the luridly false tabloid McMartin preschool cases where he represented a doctor accused of child molestation by a 15-year-old girl includes the parallel story of how Zitrin learned to talk to juries by revealing an emotional truth about himself. The story about his poor Latina client who lost steering control over her Dodge van on Mission Street in San Francisco and crashed into a building in the late 1980s included an epiphany.
Through discovery during litigation, Zitrin found that Chrysler Corporation knew about the defect in their 2 million Dodge vans and had hidden that knowledge through secret agreements.
"What you don't know will hurt you," Zitrin told Public Justice. "It just seems like it's extraordinarily unethical for anybody to keep that information secret from the public." He's now dedicated to exposing overly broad court protective orders and secrecy agreements that hide information important to the public's health and safety.
Zitrin's latest fight against court secrecy has been his tireless advocacy for the Public Right to Know Act (SB 1149), a bill he wrote with California State Senator Connie M. Leyva, co-sponsored by Public Justice and Consumer Reports. SB 1149 passed in the Senate and recently passed the Assembly Judiciary Committee. It is expected to hit the Assembly floor in August.
With five decades of frontline experience combating injustice, civil rights icons are longtime friends. After George Floyd's murder, Eva Paterson of the Equal Justice Society asked him to write an essay for her newsletter that turned into "Why being anti-racist is not enough" that the ABA Journal published as an open letter to Zitrin's white progressive friends.
But a straight ally casually referencing a gay icon is still strange. "I knew Harvey Milk when he first came to San Francisco — in the same neighborhood at the same time that I went to San Francisco," Zitrin said unexpectedly while talking about how much he hates injustice.
Wait, what? Harvey Milk in the Castro in 1973?
"Well, Harvey was a Jewish kid from Brooklyn, as I am — though he was a bit older. My wife and I were living between Noe Valley and the Castro, which was then called Eureka Valley. The Castro was just beginning to become the center of gay life when Harvey moved in and opened his camera shop. He was local so we just brought our slides to him. That's how we met him.
"It was before he ran for supervisor," Zitrin recalled. "I remember going to a very, very early meeting about people going door to door and handing out pamphlets and doing precinct walks for Harvey Milk. We were at his shop with a fairly small bunch of people — maybe 15 or 20 — gay people, straight people, couples like my former wife and myself. He was just a super nice guy. I didn't know him well. But I sure like going to his shop and talking to him. I liked his politics a lot.
"Later on, between 1980 and 1986, which was during the beginning of the AIDS crisis, our office was on 18th Street, one block from the Castro Theater," Zitrin said. "We were right in the center of the gay community, right next to Hot and Hunky Hamburgers, if you can believe that!"
Would the response to AIDS have been different if Milk had not been assassinated in 1978?
"I think that's very possible," Zitrin said. "The AIDS crisis came on suddenly for all of us and it was going to have a huge consequence, regardless. San Francisco was in the forefront medically but while Cleve Jones, for example, was around and was Harvey's disciple and was a great leader, he wasn't Harvey. Harvey was so powerful and charismatic that had he been around, I'm sure it would have helped focus attention on the issue. He would have helped bring it to quicker national attention."
Zitrin also shared about two gay men who almost lost their jobs when they became ill with AIDS.
"In about 1982, I joined the San Francisco Bar's Lawyer Referral Service Committee and soon became Vice Chair. The service's director, Larry Long, became ill with AIDS. He was hospitalized and I remember in those early days, there was nothing we could do other than wish him well or go visit," said Zitrin.
"Shortly thereafter, Long's second in command, office manager Gerald Martin III, a gay African-American man, also became sick with AIDS and was also unable to work. And at that time, the hierarchy of the Bar — even in liberal San Francisco — was being run by a bunch of old white men….and their view was that since Larry wasn't at the Bar anymore, he should be fired. The folks on the Lawyer Referral committee didn't like that much. And we were concerned about Gerald, too. I kind of led a palace rebellion."
The old executive director of the Bar Association was on his way out and was looking for a successor who would "cut Larry and Gerald loose," recalled Zitrin, who was enraged by the immoral and unethical effort. "I was able to organize the committee, with help from the woman who took over as the supervisor — Carol Woods — and the committee just stood up and said, 'we're not going to allow this. If you're going to do it, we're going to be yelling and screaming about it.' Almost every member of the 15-person committee was on our side. We got them to back down until the executive director retired. The Bar's new director was Drucilla Ramey, whose expertise was in equal pay for women and who understood full well what the right thing to do was. Dru led the Bar for 18 years and she and I became good friends".
Long died in 1985, followed by Martin in 1986. "They were missed," said Zitrin. The California State Bar Association subsequently gave out annual Larry Long Awards to notable leaders in the Lawyer Referral field. "I'm actually one of the early recipients of that Award, which I'm very proud of."
While stories about gay men being fired for or while ill with AIDS have appeared in popular and LGBTQ culture — such as the movie "Philadelphia" — there does not appear to be a digital record of the battle that befell Larry Long and Gerald Martin III, until now. How many more stories of those lost to AIDS have yet to be told?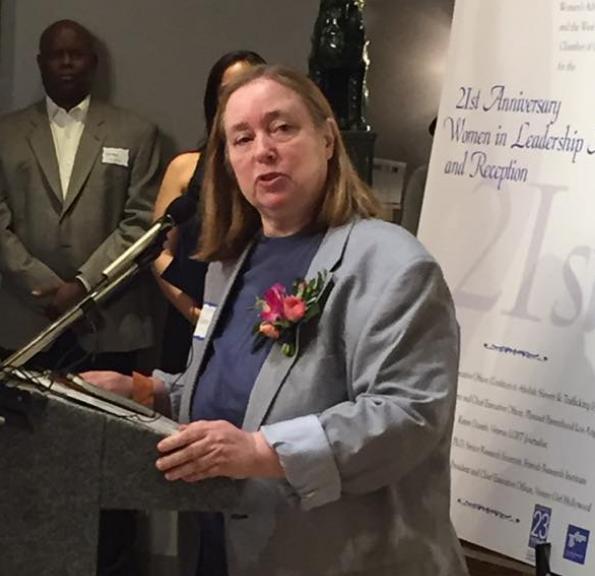 *********************
Karen Ocamb is the Director of Media Relations for Public Justice.
See her conversation with Richard Zitrin on YouTube where they discuss the book, racism, implicit bias, legal ethics and court secrecy. Professor Zitrin also gives good advice to young law students.