LGB adults half as likely to have guns than heterosexuals: report
Non-Hispanic whites more likely to keep firearms in home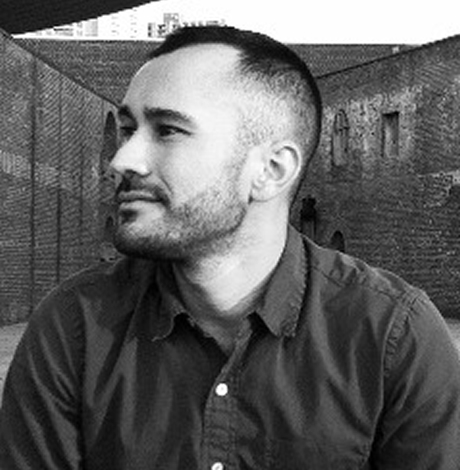 An estimated 18.8 percent of lesbian, gay, and bisexual adults in the United States say they have guns in their home compared to 35.1 percent of heterosexuals, according to a recently released study by the Williams Institute, an LGBT think tank associated with the UCLA School of Law.
Among other things, the study found that LGB adults are more likely than their heterosexual peers to support gun control laws or regulations such as background checks. It also found that among both LGB and heterosexual adults, non-Hispanic whites were more likely to have a gun in their home than people of other races and nationalities.
And, in what may be viewed as an interesting gender role variation, among LGB respondents, 17.3 percent of males and 19.9 percent of females — a statistically insignificant difference — reported having guns in their home.
By contrast, 42.2 percent of heterosexual males reported having guns in their home compared to 30.8 percent of heterosexual females, a finding, according to the study, that shows an approximate 10 percent gender gap in guns in the home between straight men and women.
"Gun violence is a major public concern, and violence against LGBT people is all too common," said the study's co-author Adam P. Romero, director of Legal Scholarship and Federal Policy at the Williams Institute.
"But we know little from a research perspective about how guns are used against and by LGBT people," Romero said in a statement. "Given high rates of suicide attempts among LGBT people, comparable rates of intimate partner violence, and elevated risk of other interpersonal violence, it is critical to gather more data about the extent to which guns are present at these moments."
The Williams Institute says its study is based on an analysis of two U.S. national surveys of gun ownership and attitudes toward gun control policies conducted by two other organizations that asked respondents to identify their sexual orientation but not their gender identity.
"Data about gun ownership and attitudes toward gun control among transgender adults have not yet, to our knowledge, been collected," the study says.
One of the two surveys from which it based its findings is an annual nationally representative survey of adults known as the General Social Survey (GSS), which monitors social characteristics and attitudes of Americans. The Williams Institute says its study used data collected by the relatively small GSS survey sample each year from 2008 to 2016 to obtain a statistically significant sample of LGB respondents.
The Williams Institute says the other source of data for its study is the 2016 Cooperative Congressional Election Survey, an online attitudinal survey of U.S. adults weighted to reflect the larger U.S. adult population. That survey included results from a total of 55,121 respondents, 50,942 of whom self-identified as heterosexual and 4,179 self-identified as LGB.
The Williams Institute study's findings are outlined and analyzed with multiple tables of data in a 21-page reported entitled, "Gun Violence and LGBT Adults: Findings from the General Social Survey and the Cooperative Congressional Election Survey."
Although the findings focus solely on LGB people, the study provides an overview of current research on gun violence that impacts the entire LGBT community, including the transgender community, which is why the study's title includes the "T," according to Williams Institute spokesperson Rachel Dowd.
A summary released by the Williams Institute includes what it considers some of the study's key findings:
• Controlling for age, race and regional distribution, heterosexual men were more likely to have guns in the home than gay and bisexual men.
• Among LGB adults, women and men had comparable rates of guns in the home (19.9% and 17.3% respectively).
• Among both LGB and heterosexual adults, non-Hispanic whites were more likely to have a gun in their home than other races/ethnicities.
• LGB adults were somewhat more likely to favor laws that would require people to obtain a police permit before they could buy a gun compared to heterosexuals (81.4 % and 73.9 percent respectively).
• Among LGB adults, there is strong support for background checks (93.3%) and opposition to making it easier to obtain concealed weapon permits (73.3%).
• In a "conclusion and recommendations" section the study says federal and state crime data reporting, which mostly does not include sexual orientation and gender identity data, should be changed to include such data.
"SOGI [sexual orientation and gender identity] measures are not included on death certificates; nor are they included in the administrative systems that track injury, or on the core demographic sections of the Uniform Crime Reports, or all relevant population based surveys," the report says.
"The report finds that LGB people have fewer guns in the home; and from a harm reduction standpoint, when there is less access to guns, the risk of death by suicide and homicide decrease," said Brian Malte, executive director of the Hope and Heal Fund, which funded the study.
"Yet, there is a dearth of information on how gun violence affects LGBT people," Malte said in a statement. "We are excited to learn more about how to fill these gaps in knowledge through this important project."
The report can be accessed at williamsinstitute.law.ucla.edu.
Blinken: PEPFAR shows 'what American diplomacy can do'
Secretary of state spoke at World AIDS Day event in D.C. on Friday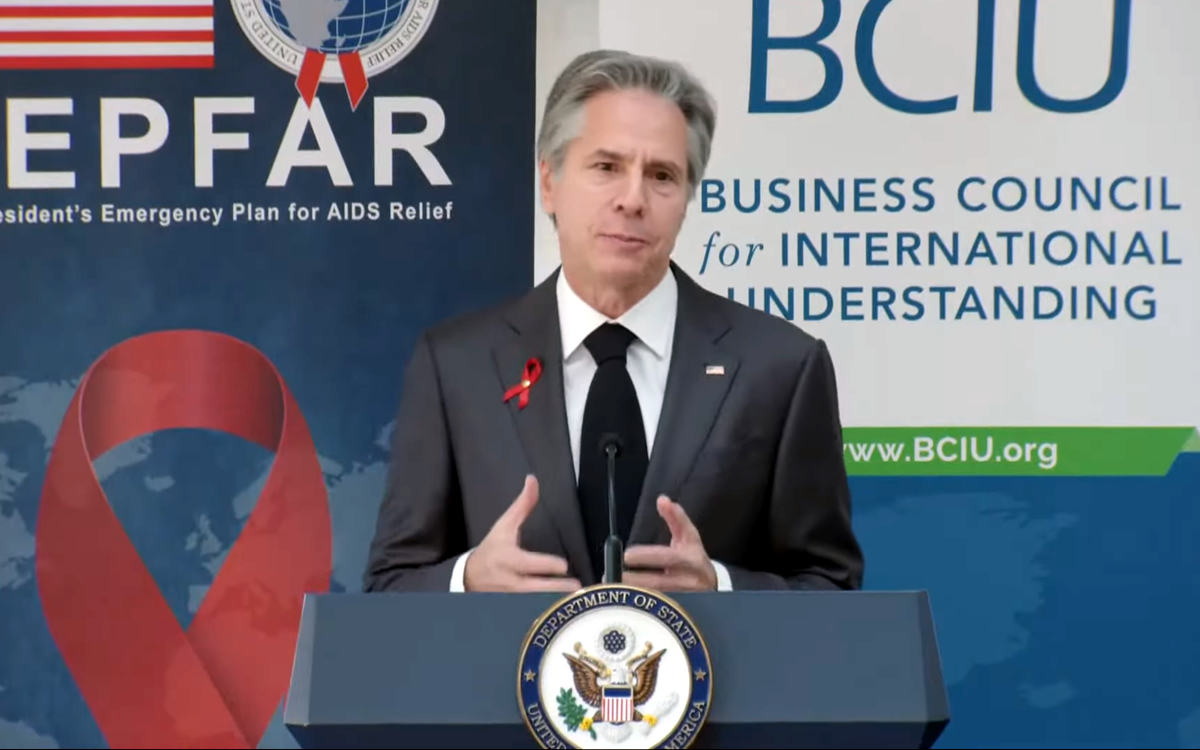 WASHINGTON — Secretary of State Antony Blinken on Friday noted the President's Emergency Plan for AIDS Relief has saved more than 25 million lives since its launch in 2003.
Blinken, who spoke at the Business Council for International Understanding's World AIDS Day event at the Hay-Adams Hotel in D.C., said the more than $100 billion the U.S. has earmarked for PEPFAR over the last two decades has funded 70,000 new community health clinics, 3,000 new laboratories and the hiring of 340,000 health care workers.
"Entire public health systems formed, with over a dozen countries which have either reached their HIV-treatment goals or managed control of the virus altogether," said Blinken.
Then-President George W. Bush in 2003 signed legislation that created PEPFAR. California Democrat Barbara Lee, members of the Congressional Black Caucus and Dr. Anthony Fauci, the director of the National Institute of Allergy and Infectious Diseases and chief White House medical advisor who is retiring at the end of this month, are among those who played a key role in PEPFAR's creation.
"PEPFAR has benefitted from bipartisan support, as we've heard, across four presidencies, across ten Congresses," said Blinken. "It's resulted in an investment of more than $100 billion to the global HIV/AIDS response. This is the largest commitment by one country ever to address a single disease."
Lee and Fauci were among those who attended the event alongside U.S. Global AIDS Coordinator John Nkengasong; Assistant Health Secretary Rachel Levine; Dr. Deborah Birx, the former White House Coronavirus Response Director, and HIV and Hepatitis Policy Institute Executive Director Carl Schmid.
Blinken in his speech noted "the systems put in place by PEPFAR have become an integral part of the health security architecture of countries around the world."
Blinken also said PEPFAR has bolstered responses to COVID-19, Ebola and the avian flu.
"We are continuing to build on PEPFAR's many successes to create a stronger global health security architecture to prevent, to detect, to respond to future health emergencies. Doctor Fauci, you once said that PEPFAR 'shows what the goodwill of a nation can do,' and you were right," said Blinken. "PEPFAR also shows us what American diplomacy can do: Bring together governments, bring together the public and private sectors, communities to tackle challenges that none of us can actually effectively deal with alone and that creates and has created a healthier, safer and ultimately more secure world."
Five-year PEPFAR strategy to target LGBTQ+ people
Blinken acknowledged there is still "very serious work still required for us to end the global HIV health epidemic by 2030," noting HIV/AIDS continues to disproportionately impact LGBTQ+ and intersex people and other marginalized groups.
"Too many countries still have fragile and insufficiently resourced public health systems, which makes it difficult to offer services beyond HIV/AIDS treatments, and that undercuts our capacity to respond to emerging threats," he said.
Blinken noted the U.S. on Thursday announced a new PEPFAR strategy that will help "fill those gaps" over the next five years. It includes the following:
• Targeted programming to help reduce inequalities among LGBTQ+ and intersex people, women and girls and other marginalized groups
• Partnerships with local organizations to help reach "hard-to-reach" communities.
• Economic development and increased access to financial markets to allow countries to manufacture their own antiretroviral drugs, tests and personal protective gear to give them "the capacity to meet their own challenges so that they're not dependent on anyone else."
"This latest PEPFAR strategy will keep making advancements like that possible so that millions more people can live healthy lives and live lives to their full potential," said Blinken.