Pope's statement on gay priests draws mixed reaction
Some say Francis is backing away from 'Who am I to judge?'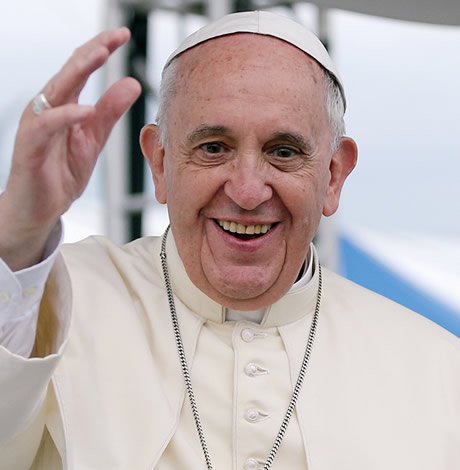 LGBT Catholic leaders say they are troubled over news that surfaced earlier this month that Pope Francis stated in a recently published book that gay men serving as priests "worries me" and that homosexuality has become "fashionable" in some societies.
Reports of Francis' latest comments on homosexuality and gay priests first surfaced in the Italian press on Dec. 1 when a Rome newspaper quoted from an advance copy of a book consisting of a four-hour interview the Pope had with Spanish priest and author Fernando Prado.
The book, "The Strength of Vocation," which discusses the challenges faced by priests and nuns, has since been published in several languages.
The Pope's candid remarks in the book on homosexuality and gay priests has created a stir among some LGBT Catholic activists who had been hopeful that Pope Francis' earlier comments and positions about gays indicated he might move to change the Catholic Church's longstanding hostile teachings on the subject.
When asked by Prado about people with "homosexual tendencies" who are in the priesthood and religious life, Francis stated, "It's something that worries me because perhaps at some point it has not been dealt with well."
Added Francis, "That of homosexuality is a very serious matter that must be discerned adequately from the beginning with the candidates, if this is the case." He was referring to men who are candidates for the priesthood.
"We must be demanding," he continued. "In our societies it even seems that homosexuality is fashionable and this mentality, in some way, also affects the life of the Church."
In a comment that Marianne Duddy-Burke, executive director of the LGBT Catholic organization Dignity USA, found most troubling, Francis told his interviewer about a clergy member who confided in him that he discovered there were many young men studying to become priests who were gay.
The pope said the clergymen told him this was "not so serious," and that it was "only an expression of affection," a view that Francis called "a mistake."
"It is not just an expression of affection," Francis continued. "In the consecrated life and in the priestly life there is not a place for this kind of affection. For this reason, the Church recommends that people with this rooted tendency are not accepted in the ministry or in the consecrated life," Francis said.
"Priests, religious men and women should be urged to live in celibacy in full and, above all, to be perfectly responsible, trying not to create scandal in their communities or in the holy faithful people of God by living a double life."
In a statement posted on Dignity USA's website, Duddy-Burke said the Pope's comments suggest that he is in need of education about the LGBT community.
"It is very damaging and unsupported by the facts for the Pope to suggest that gay people are less able than others to commit themselves to religious and ministerial life or they are somehow a threat to the church and its members," she said.
"His comments reinforce negative and long discredited stereotypes that have led to discrimination and violence against our community," Duddy-Burke said. "Furthermore, they are demeaning to all the lesbian sisters and gay priests and brothers who have faithfully served the church for decades, and to all who are currently preparing for such ministries."
Concerning Francis' comment that homosexuality is seen by some as fashionable, she said the Pope "seems to be mistaking genuine but limited progress in achieving basic civil and human rights for LGBTQI people in some countries as a frivolous fad or trend."
Added Duddy-Burke: "Nothing could be further from the truth. LGBTQI identities are not a matter of fashion but of fundamental human qualities that are intrinsic to the sense of self."
"Rather than belittle such progress, the Pope should examine how the Catholic Church has contributed to the unjust oppression of LGBTQI people for centuries, and how its unsung LGBTQI clergy and vowed religious men and women have contributed immeasurably to the good it has done," she said.
The Mount Rainier, Md., based LGBT Catholic group New Ways Ministry took a more measured position in two articles posted on its website, which were written by its associate editor Robert Shine. Shine quoted from a number of Catholic commentators, including LGBT supportive priest James Martin SJ.
Martin said some media reports were concluding incorrectly that Francis' comments in the newly published book suggest that he is against allowing gays to become priests. According to Martin, Francis isn't opposed to gay men in the priesthood but only to priests who are not celibate.
"Yet the language about homosexuality being merely 'fashionable' (unless he means more acceptable in the public sphere) is both wrong and hurtful," the New Ways Ministry article quotes Martin as saying.
"If he means that one is gay simply because it's 'fashionable,' this goes against every reputable psychologist, and, more important, the lived experience of LGBT people," the article quotes Martin as saying. Yet Martin added that Pope Francis recently told a gay friend in a widely reported remark, "God made you that way," which Martin said appears to be closer to what Francis believes.
Martin, who Francis appointed in 2017 as a consultant to the Vatican's Secretariat for Communications, told America Magazine Francis should work to avoid making statements without thinking them through to clarify what he really means.
"We all speak off the cuff, but I suppose when you're the Pope those off-the-cuff remarks are more likely to cause damage," American Magazine quoted him as saying.
Trans people seek government job consideration in India's Maharashtra state
Court petition filed on Nov. 29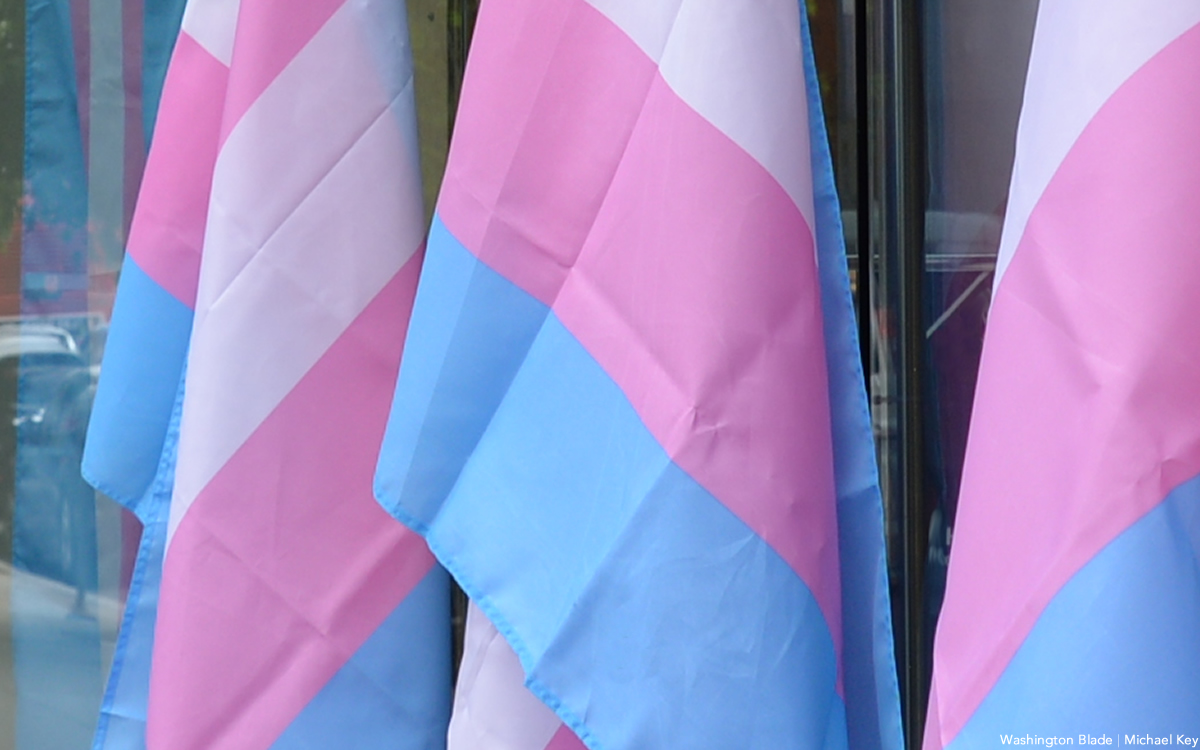 Ancient texts in India have recorded the history and cultural importance of Transgender people, but the community is still marginalized and vulnerable in the country. Although the government offers many vulnerable castes a specific number of slots for education and government jobs, Trans people still have no such benefit and continue to face discrimination across the nation.
Three Trans people from Maharashtra state on Nov. 29 filed an application to the Maharashtra Administrative Tribunal seeking slots for Trans people in government jobs and a "third gender" option in online job applications. Two applicants had applied for police officer posts, while the other had applied for a revenue officer post — both of which are government jobs in India.
While hearing the application, the Maharashtra Administrative Tribunal, a court that has all the powers of the High Court, said it cannot direct the state government to give slots for Trans people in public employment and education. The Maharashtra Administrative Tribunal did say, however, that the state government should take more steps towards inclusivity for the community in mainstream society.
Maharashtra's government told the tribunal it would not be possible to provide slots to Trans people in government jobs or education.
The Maharashtra Administrative Tribunal in a 26-page order directed the state government to give applicants the necessary points to qualify for the job if the applicant has secured 50 percent of the total marks for the concerned post. The tribunal also directed the government to provide age relaxation to Trans applicants if they earned 45 points.
In India, every government job seeker goes through an examination to qualify for the job. Government job examinations are one of the toughest in India because there are millions of applications for a few positions, resulting in the need to secure higher marks to get a position.
More than one million applicants applied for 18,331 police officer positions in 2022. The government, however, provides slots to backward class applicants and gives points relaxation in examinations. Trans people in India are most marginalized and vulnerable with no slots in education or employment.
Retired Justice Mridula Bhatkar, who chairs the Maharashtra Administrative Tribunal and member Medha Gadgil in the ruling said the fact that not a single Trans person who has come out received a job in the government sector speaks volumes.
"The Transgender people are humans and are citizens of our great country who are waiting for their inclusion in the mainstream," said the tribunal. "We have historical, mythological and cultural instances of eunuchs and their participation in political, social or cultural fields."
The tribunal also said trans people are in the minority.
Although the majority forms the government, the majority cannot suppress the rights of marginalized sections of society. The tribunal further added the situation in which the Trans community finds itself is worse than what women faced in the past while demanding equality.
The tribunal highlighted the mere acknowledgment of the separate identity of Trans people was not enough, but they also need to be given opportunities in government jobs.
"The State of Maharashtra has been very progressive in its thought and culture," said the tribunal. "Therefore, it is desirable on the part of the government to take necessary measures to enable these Transgender applicants to get jobs in the government sector."
The tribunal mentioned Indian Constitution prohibits any kind of discrimination based on sex under articles 15 and 16.
"To get into public employment is a handicapped race for Transgenders," said the tribunal. "Though they are not physically disabled and are able-bodied persons, their activities, actions, growth are paralyzed due to the negative approach of society, family in all schools, colleges in all places at all levels."
While representing the petitioners, Kranti LC, a lawyer, said that the Indian states of Tamil Nadu, Chattisgarh, Karnataka, Jharkhand and Bihar have provided reservations to Trans people. The tribunal, however, noted it understands the state has reached the limit of vertical slot of 62 percent, but ordered the law can reach equality and harmony through social engineering.
"The courts are for justice and cannot ignore any societal problem when placed before it," said the tribunal. "Under such circumstances, though courts are not the lawmakers while interpreting the law, a legally permissible solution is to be applied to meet the ends of justice."
According to the Indian Supreme Court's 1992 Indra Sawhney vs. Union of India ruling, nine judges upheld the 50 percent ceiling on slots and denied slots in promotion in government jobs. This means no government agencies or institutions can give slots more than 50 percent of total job openings. Maharashtra state already crossed the limit.
"It is very unfortunate, because Transgender people are one of the most vulnerable people in India, and of the most marginalized population in our country," said Kalki Subramaniam, a Trans rights activist and founder of Sahodari Foundation, an organization that works for Trans Indians. "For the horizontal reservation, we need to get the support of our government. We need to sensitize our members of Parliament. I think, all political parties do support (the) Transgender community, and do understand the plight of the community and difficulties we face."
Kalki told the Washington Blade the community needs to work hard. She said the community needs to start campaigning for horizontal slots. She said the community needs to MPs to get the necessary support for it.
While talking to the Blade, Rani Patel, an activist and founder of Aarohan, a nonprofit organization that works with Trans Indians, said that it is right that the Trans community needs to have reservations in jobs and education so that they can be mainstreamed in the society.
"I have been working with the Transgender community for last 11 years in Delhi. We had worked very hard for the scraping of section 377," said Patel. "All the equality and rights given by the Supreme Court of India is of no use until and unless they are not provided with reservation, because there is a stigma in the society against the Transgender people, the community feel rejected and detached from the society."
Patel told the Blade that only a few Trans children are getting an education in the country. She said most of the Trans people in India need to be skilled in whichever field for which they have an interest. Patel further said that while getting skills, the government should provide slots to Trans people, otherwise giving skills will be of no use.
Patel and Aarohan were instrumental in drafting the Delhi government's trans bill.
Ankush Kumar is a reporter who has covered many stories for Washington and Los Angeles Blades from Iran, India and Singapore. He recently reported for the Daily Beast. He can be reached at [email protected]. He is on Twitter at @mohitkopinion.