New GLOBE Act asserts U.S. opposition to anti-LGBT abuses overseas
Rep. Titus says legislation 'builds on accomplishments of the Obama administration'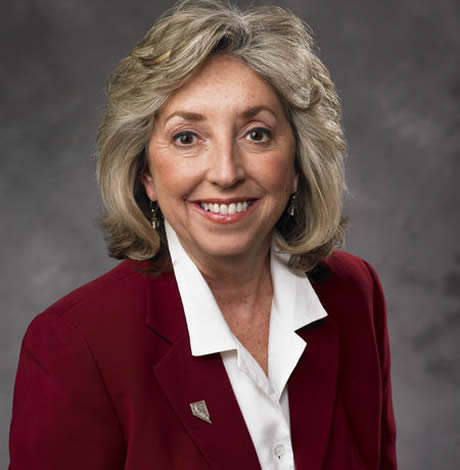 New comprehensive legislation introduced in the U.S. House Thursday seeks to enshrine into law U.S. policy against anti-LGBT human rights abuses overseas and the process by which LGBT people facing persecution can seek asylum in the United States.
Rep. Dina Titus (D-Nev.) introduced the legislation, known as the Greater Leadership Overseas for the Benefit of Equality, or GLOBE Act, on the heels of the 70th anniversary of the Universal Declaration of Human Rights, a historic U.N. document affirming basic human rights for people across the globe.
Titus in a statement billed the legislation as an attempt to codify into law Obama administration policies against anti-LGBT human rights abuses at a time when "LGBTI individuals continue to face violence, hatred and discrimination around the globe" amid perceived inaction from the Trump administration.
"We in Congress will not stand idly by as the administration fails to acknowledge and respond to the plight of vulnerable populations, including LGBTI people," Titus said. "The GLOBE Act builds on the accomplishments of the Obama administration and the work of various members, groups and coalitions to establish a broad set of directives to reinstate our leadership in advancing equality."
The findings of the legislation document continued anti-LGBT human rights abuses overseas, including laws criminalizing homosexuality in Uganda, Nigeria and Egypt and laws in at least eight countries punishing being gay with the death penalty. The bill also notes authorities in the Russian semi-autonomous Republic of Chechnya last year were reportedly complicit in the round-up, torture and murders of men perceived as gay.
Meanwhile, President Trump infamously told the U.N. General Assembly in September the United States will "honor the right of every nation in this room to pursue its own customs, beliefs and traditions," which critics have interpreted to mean the country has abandoned its role in advocating for international human rights. Trump has also said nothing about the reported anti-gay human rights abuses in Chechnya, although an international report is expected next week on the atrocities.
The GLOBE Act breaks down its approach to combating anti-LGBT violence overseas in several ways for both documentation and response and is hailed as a "vision bill" that would provide a comprehensive roadmap for U.S. policy.
Mark Bromley, chair of the Council for Global Equality, said the GLOBE Act is "a fitting tribute to International Human Rights Day and to the 70th anniversary of U.S. leadership in support of the Universal Declaration of Human Rights."
"It affirms that countries that persecute their LGBTI citizens share neither our values nor the commitment to democratic principles that is in our country's strategic interests," Bromley said. "We applaud this effort and urge bipartisan support for this bill."
First, with respect to documentation, the bill would codify the recording of anti-LGBT abuses in the annual State Department report on human rights in countries overseas. The GLOBE Act would also require the secretary of state, with the USAID administrator, to produce an annual strategic review of anti-gay criminalization laws.
With respect to response, the bill would also codify the U.S. LGBT international envoy position at the State Department, which has been vacant since Randy Berry, now U.S. ambassador to Nepal, left the position. The GLOBE Act would also establish an interagency group to respond to urgent threats directed at LGBT people, a process started during the Obama administration within the National Security Council.
The GLOBE Act would also codify the Global Equality Fund in the State Department and the LGBTI Global Development Partnership at USAID to assist human rights defenders overseas. The bill would also codify non-discrimination in service delivery for all programs and services funded by U.S. assistance through any foreign affairs agency, contractor or subcontractor.
The bill would also require the president to submit to Congress a list of foreign individuals responsible for or complicit in anti-LGBT human rights abuses. Individuals on the list would be ineligible for U.S. visas, making them ineligible for entry to the United States and subject to removal. Additionally, the bill expresses the sense of Congress individuals on the list should be considered for sanctions designations.
The GLOBE Act would require PEPFAR, a federal program that provides retroviral drugs globally to combat HIV/AIDS, to monitor those non-discrimination provisions as well as criminal sanctions overseas for the use of PEPFAR-funded communities, such as condoms. The bill would also overturn the Global Gag Rule and the Anti-Prostitution Pledge, widely criticized on U.S. assistance overseas implemented by the Trump administration.
Under the rubric of immigration reform, the legislation would codify LGBT people as a group eligible for asylum and refugee determinations under the Immigration & Nationality Act. The bill repeals a one-year filing deadline for all asylum cases and mandates equal treatment in all U.S. immigration proceedings for immigrants with unmarried same-sex partners who come from countries where same-sex marriage isn't legal.
The bill also expresses the sense of Congress the United States should engage with international organizations, including the United Nations and the World Bank, to protect international LGBT rights, and prioritize efforts within the State Department to ensure foreign governments don't impede assignment of LGBT U.S. citizens serving abroad and support visa requests for their partners.
David Stacy, government affairs director for the Human Rights Campaign, said the positions articulated in the GLOBE Act stand in contrast to the silence from the Trump administration.
"While Donald Trump and Mike Pence remain recklessly silent on anti-LGBTQ atrocities around the globe, it's crucial that the United States Congress fill the void and make clear LGBTQ rights are human rights," Stacy said. "Congress must send a powerful message that the United States will continue to be a global leader in advancing the human rights of all people — including LGBTQ people."
Introduced at the close of the 115th Congress, the legislation has six co-sponsors who are all Democrats: Reps. Eliot Engel (N.Y.), David Cicilline (D-R.I.), Alan Lowenthal (Calif.), Zoe Lofgren (D-Calif.), Nita Lowey (N.Y.), Jerrold Nadler (N.Y.) and Mark Takano (D-Calif.).
Noel Clay, a State Department spokesperson, said the department has a policy of not commenting on pending legislation when asked about the GLOBE Act, but added the U.S. government is committed to defending LGBT human rights abroad.
"More broadly speaking, the United States continues to stand up and speak out to protect and defend the universal human rights and fundamental freedoms of people everywhere – including LGBTI persons," Clay said. "Advancing universal human rights is in our national interest, and as Secretary [Mike] Pompeo has said, LGBTI persons deserve the same respect, freedoms and protections as everyone else."
U.S. Consulate warns Americans avoid travel to Tijuana as violence erupts
The U.S. Consulate General Tijuana: Officials are aware of reports of multiple vehicle fires, roadblocks, & heavy police activity in Tijuana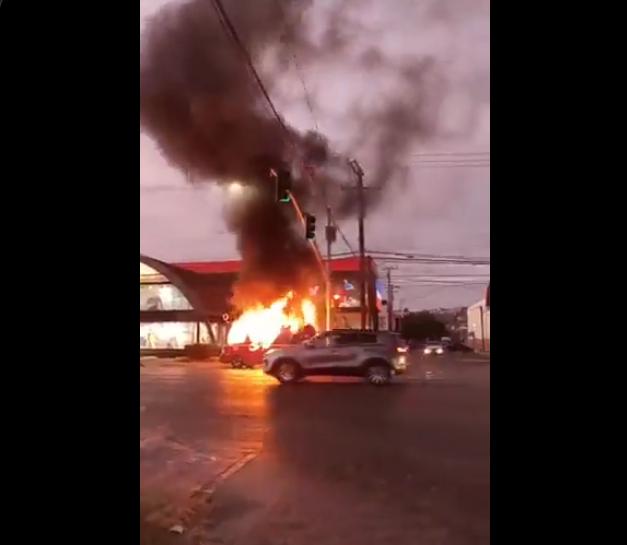 TIJUANA, Baja California, Mexico – The U.S. Consulate General Tijuana issued an alert to American citizens after threats and two days of violence by a regional drug cartel in this popular tourist destination south of San Diego. Officials also warned its personnel to shelter in place.
In a message the U.S. Consulate General Tijuana wrote that officials are aware of reports of multiple vehicle fires, roadblocks, and heavy police activity in Tijuana, Mexicali, Rosarito, Ensenada, and Tecate. U.S. government employees have been instructed to shelter in place until further notice.
1/2 The U.S. Consulate General Tijuana is aware of reports of multiple vehicle fires, roadblocks, and heavy police activity in Tijuana, Mexicali, Rosarito, Ensenada, and Tecate. U.S. government employees have been instructed to shelter in place until further notice. pic.twitter.com/oghBX1P7qX

— U.S. Consulate Tijuana (@ConsuladoUSATJ) August 13, 2022
2/2 Actions to Take:
-Avoid the area
-Seek secure shelter, if in the area
-Monitor local media for updates
-Be aware of your surroundings
-Notify friends and family of your safety https://t.co/hywpDZFiV9 pic.twitter.com/MYW02k7Dpd

— U.S. Consulate Tijuana (@ConsuladoUSATJ) August 13, 2022
Baja California Governor Marina del Pilar Avila Olmeda tweeted: "We will apply all the strength of our government so that there is peace and we find those responsible for these attacks."
Bajacalifornianas y bajacalifornianos:

Estamos trabajando desde el primer momento para salvaguardar la paz en nuestro Estado.

Aplicaremos toda la fuerza de nuestro Gobierno para que haya paz y demos con los responsables de estos atentados.

Les seguiremos informando. pic.twitter.com/npy0r9X0Yo

— Marina del Pilar (@MarinadelPilar) August 13, 2022
Media outlets in San Diego and Baja California are reporting that the violence started Thursday in a Ciudad Juarez prison after the Sinaloa Cartel, once led by the infamous Joaquin "El Chapo" Guzman, and a local group, Los Mexicles, began feuding. The riot left two dead and 16 injured before breaking out into the streets. At that time a shelter in place order was issued.
That violence has now spread to other parts of the country including Tecate, Tijuana, Playas de Rosarito, Mexicali, and Ensenada in Baja California.
On Friday, cartel soldiers set multiple vehicles on fire, set up multiple road blockades and engaged in shootouts with Mexican security forces. Residents of Tecate, Tijuana, Playas de Rosarito, Mexicali, and Ensenada are sharing videos of burnt vehicles in the street on various social media platforms.
Violence Breaks Out In Popular Mexican Tourist Destination:
Chair of Ventura County Board of Supervisors killed in traffic accident
"Her kindness, love and deep compassion for the community was felt by everyone. She will be dearly missed"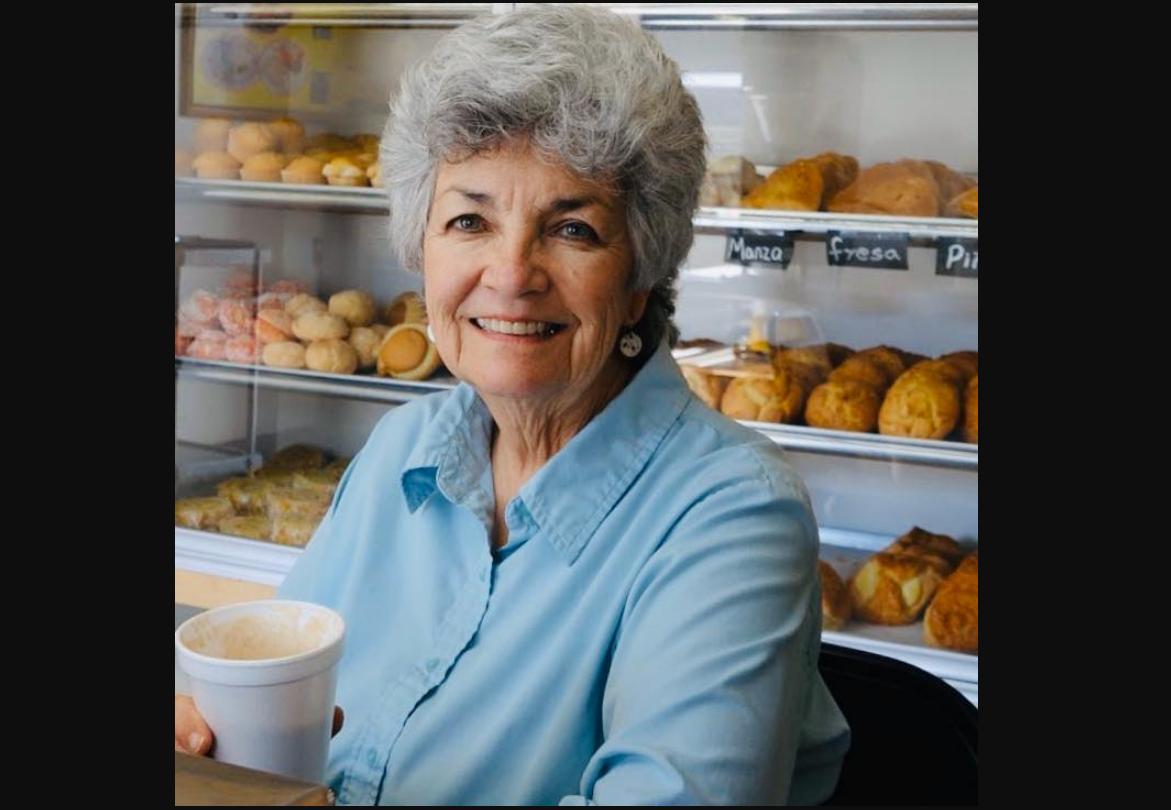 OXNARD, Ca. – The beloved chair of the Ventura County Board of Supervisors Carmen Ramirez was killed in a traffic accident in Oxnard Friday the Ventura County Star newspaper reported.
Ramirez, 73, had first served on the Oxnard City Council and then in November 2020, she became the first Latina in the county's history to be elected supervisor. She achieved another first the Star reported when her fellow board members elected her as chairwoman of the powerful board becoming the first Latina to hold that position.
According to the Star, the crash occurred about 6:45 p.m. at Seventh and A streets in Oxnard. Oxnard Police Chief Jason Benites said the driver of the vehicle remained at the scene and was cooperative.
Ramirez was transported to Ventura County Medical Center in Ventura where she was pronounced dead at 7:17 p.m., the chief said.
The initial investigation determined that a large truck, driven by a 38-year-old man, was traveling westbound on Seventh Street toward A Street. Ramirez, who was reported to be crossing the intersection within the pedestrian crosswalk, was struck by the vehicle.
In her official bio on her 2020 campaign website it noted that she grew up in the San Gabriel Valley with six siblings and worked in Ventura County since 1978. The county's website states she served on the Oxnard City Council for 10 years.
Prior to being elected to the council in 2010, she worked as a longtime legal aid attorney serving low-income communities in Ventura County, her bio read.
"I offer my sincere condolences to her husband, Roy Prince, and her family," said Oxnard Mayor John Zaragoza in a statement released Saturday. "We will miss Carmen tremendously. We worked together often, while I was serving as Supervisor and she was Oxnard's Mayor Pro Tem, and this camaraderie continued when she was elected Supervisor and I served as Mayor. She was passionate about environmental justice and creating a better future for our City. Her kindness, love and deep compassion for the community was felt by everyone. She will be dearly missed."
Our County mourns the loss of our Chair of the Board Carmen Ramirez. Chair Ramirez was a pedestrian involved in a vehicle accident in Oxnard and passed away this evening. We extend our heartfelt condolences to her family, loved ones, and her City and County community. pic.twitter.com/ALNdju2cPB

— County of Ventura (@CountyVentura) August 13, 2022
Interim County Executive Officer Sevet Johnson described Ramirez as "passionate" and "hard working," calling her a huge advocate on climate issues as well as on behalf of her community and underserved populations.
"She was a powerhouse," Johnson said.
"We were all blessed to have known her, blessed to have been her friend," Supervisor Linda Parks said.
The LGBTQ community in Oxnard expressed its grief and condolences in a Facebook post writing:
"We, The city of Oxnard, and all of the people you have shined your light on are deeply saddened and in mourning from your loss. OxnardLGBTQ did not get the pleasure of knowing you, or work with you more thank we hoped for, but we knew you were a powerhouse, and major advocate for La Raza and our Queer community. You will be remembered by so many for all that you did and your legacy. Our sincere condolences to all of your family, friends and close acquainted. You will be truly missed. Descansa en paz Carmen Ramírez
"
The City of Oxnard Police tweeted that a candlelight vigil will be held at Plaza Park in Oxnard in honor of Ramirez at 7 p.m.
August 13, 2022
Ramirez is survived by her husband, Roy Prince. She was predeceased by her brother Ricardo Ramirez.
Long Beach Police need public's help locating sexual assault suspect
Suspect described as a male White or Hispanic approximately 18-25 years old, between 5'10" to 5'11" in height, with a thin build, short hair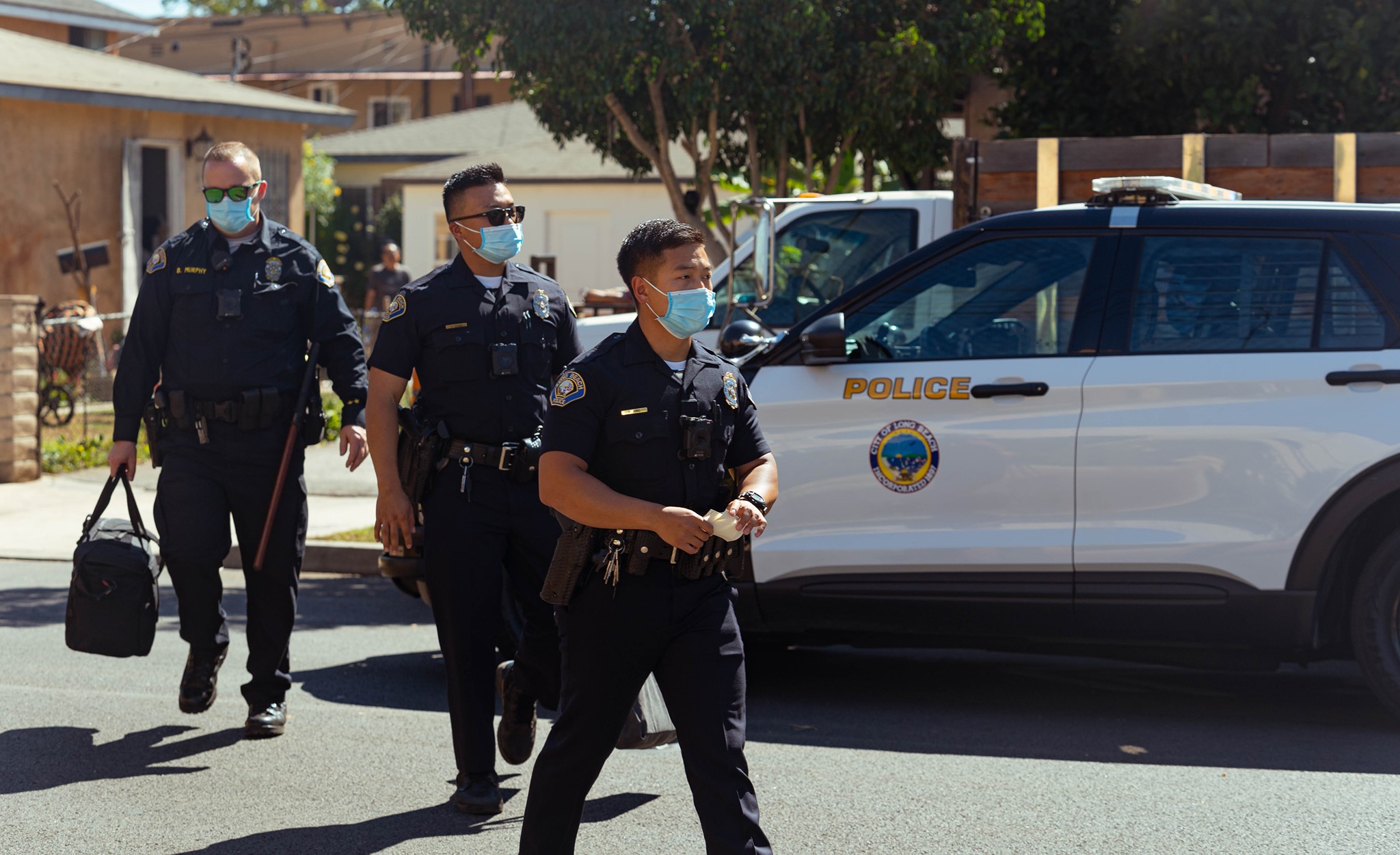 LONG BEACH – (Press Release) The Long Beach Police Department is seeking the public's help locating a male suspect involved in a sexual battery incident involving a minor.
On July 31, 2022, at approximately 1:30 p.m., officers responded to the 1100 block of East 4th Street regarding a sexual battery incident that had just occurred.
Upon arrival, officers learned the suspect initially followed the victim for several blocks. While following the victim, the suspect propositioned him and then grabbed his lower body. An altercation ensued, which resulted in the suspect striking the victim in the upper body before fleeing.
Detectives are releasing a photograph of the suspect from surveillance footage and video from the incident. The Long Beach Police Department requests information about this incident and/or the suspect's identity.
The suspect is described as a male White or Hispanic (light complexion), approximately 18-25 years old, between 5'10" to 5'11" in height, with a thin build, short medium-length hair in a "comb over" style, and a light-colored mustache. The suspect wore a blue Dodgers T-shirt, light-colored pants, and black sandals. The suspect may have attended a party in the area before the assault.
To view a video of the suspect, click on the following link: https://www.youtube.com/watch?v=r-BbUCC7Lfk
Anyone with information regarding the person responsible for these crimes should contact Sex Crimes Detective Monica Moore at (562) 570-5514 or Detective William Neal at (562) 570-5513.
Anonymous tips may be submitted through "LA Crime Stoppers" by calling 1-800-222-TIPS (8477), downloading the "P3 Tips" app to your smartphone (available at the Apple App store and Google Play), or visiting www.lacrimestoppers.org.