Last minute gift-giving made easy
Giving is never easy, but this helps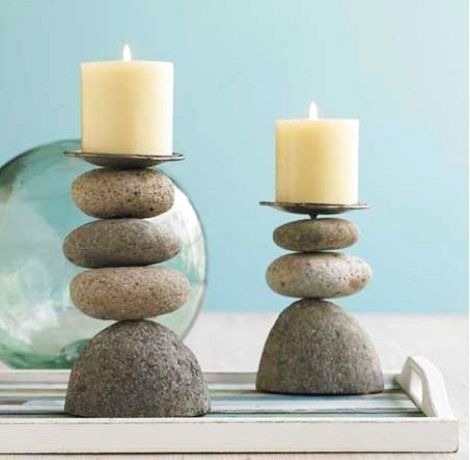 If you have waited and waited but don't know what to buy for your loved one, your boss, your family members, best friends or even your neighbor, Los Angeles Blade presents the second installment of our Holiday Gift Guide. These are a few of our favorite things, Part II.
For The Fashionista
Luca + Danni is an accessories brand whose story is rooted in embracing the journey of life. Why not gift their lovely, new brass ring, Love is Love, as a reminder to express ourselves freely and celebrate equality. 18kt gold plated or silver plated finish.
Vivo Barefoot shoes are thin, wide and flexible, allowing us to feel the ground beneath us, while providing protection from the elements. The company's Ryder boot gives a nod to the classic riding boot, coupling luxury leather with a stretchy-neoprene back panel for a flattering, fitted silhouette. Reaching just below the knee, this sophisticated boot pairs perfectly with winter wardrobes and delivers all the benefits of barefoot in effortless style.
Malvados is a lifestyle footwear brand designed for the girl who loves music, travel and fashion. The line boasts unique, comfort-driven design collections, often featuring vegan leather straps in a variety of beautiful colors and metallics. Malvados' chic designs move you from morning yoga to open mic night in complete style. Malvados now carries a men's line featuring suede and EVA styles.
Since 2015, Koy Resort has been creating effortless pieces for the sun-seeking traveler, taking inspiration from beach life and exploring cultures, art, and music around the world. Every piece is carefully crafted to be light and airy to keep you covered and cool, poolside or in the sand. Each style offers no-fuss fabrics and flattery for every body type.
For The Foodie
This year, GODIVA is excited to introduce new "mini-cake" dessert pieces inspired by traditional flavors that people enjoy during the holidays. There are four flavors within this collection including Milk Chocolate Almond Cookie, Dark Chocolate Pecan Pie, Chocolate Ganache, and Dark Pear Vanilla, all packaged in a seasonal gift box.
For the coffee lover in your life, how about a monthly subscription of organic, fair-trade cold brew coffee, Wandering Bear, with just 5 calories and zero sugar!
Little West, formerly Clover Juice, is founded on the belief that juice is only as good as its ingredients. Each bottle is cold-pressed in LA and packed with two pounds of locally-sourced produce to create a tasty juice.
Stew Leonard is a great place to order fresh-from-the-orchard fruits plus a selection of savory and sweet snacks. They have added a few new treats, like Smoked Gouda Cheese, tempting Dark Chocolate Dipped Mints, and sensational Milk Chocolate Cappuccino Biscotti Bites!
Little Secrets Pieces and their brand new Crispy Wafers just launched in Whole Foods this month and are fantastic. They come in amazing flavors like Toasted Coconut Pieces or Dark Chocolate Wafers with Sea Salt. They even have some fun seasonal flavors like Gingerbread Cookie and Peppermint.
Perky Jerky has a new paleo friendly wagyu beef jerky. Marinated in coconut aminos and coconut sugars, the new, wagyu beef jerky line has three unique flavors – Sea Salt & Pepper, Truffle & Thyme and Chimichurri. Delicious! Wagyu beef is known for its tenderness and extensive marbling which delivers incredible taste and texture. Perky Jerky's humanely raised, vegetarian-fed wagyu beef without antibiotics or hormones, combined with the brand's proprietary handcrafted recipe results in a beef jerky experience unlike any other.
Chickapea Pasta is truly a healthy meal in minutes – protein and fiber in one. It doesn't taste like a gluten-free or vegan pasta—perfect for a 3pm snack.
Wonder Drink Kombucha is a low sugar drink or mixer that's also good for your gut. This is the first and only kombucha with a Certified Organic, plant-based, prebiotic fiber called XOS Fiber known to selectively nourish certain naturally occurring probiotic bacteria in your gut. Say hello to your gut's new best friend because this refreshing drink is Non-GMO, Non-alcoholic, vegan and gluten-free!
If you need a little pick-me-up after all of of your holiday festivities, Secret Squirrel Cold Brew can help with that! The delicious cold brew coffee is non-GMO that contains twice as much caffeine and will keep you squirrelly all day long!
Fine Ingredients has delicious biscotti for you to munch on! Their one pound mixed variety gift tin has a myriad of delicious flavors including their newest one, gingerbread dipped in Belgium White Chocolate. Yum!
For the discerning coffee lover, Nespresso has a fantastic new machine, the Lattissima One. Indulge in top-quality cappuccino and latte macchiato without spending money at Starbucks! The machine a new and innovative fresh milk system that delivers the exact quantity of milk you want, eliminating any milk waste, and is dishwasher safe for easy cleaning.
For That Hunk Who Loves to Be Healthy
Recently seen on "Shark Tank," BoomBoom is an all natural, plant-based, nasal inhaler that is made for people who want stay focused and feel refreshed. The product uses a blend of menthol, essential oils, and other stimulating scents to help you inhale and feel refreshed and rejuvenated. Instead of grabbing an energy drink, soda, or coffee, BoomBoom is perfect while work, driving, or out at outdoor activities and festivals.
SZENT enhances the experience of drinking water with only the scent of all-natural oils infused in a ring around the neck of the bottle. This simple addition channels the flavor experience through your sense of smell, avoiding the need for artificial sweeteners or additives.
While at a China skincare conference in Hollywood, I met YoRoyal Pharmaceutical Technology, who has created a delicious collagen drink that not only enhances skin appearance but also has antioxidants key for fighting free radicals in the system. YoRoyal is dedicated to bringing organic products to the U.S. that really works to the global health and beauty market – with a commitment to excellence.
During the conference, bestselling author, Dr. Kristin Funk talked about the diet we need to prevent breast cancer. Dr. Funk is a fantastic speaker and her book, "Breast's: The Owner's Manual," is a must read.
https://youtu.be/VAKTPIYkUGI
Propel Water is a fantastic way for your boo to stay hydrated after a workout. A case of the electrolyte water will put the pep back in his step!
SmileDirectClub just launched bright on™, a premium teeth whitening system for a merry and bright smile this holiday season, so you'll be primed for of those holiday photos. This professional grade whitening is expertly crafted to get your teeth to their brightest bright, in just one week. The brand is launching two different variations within its new whitening line, including whitening pens, and the whitening pens paired with an LED accelerator light.
For Man's Best Friend
Daily Dish stews for dogs from Caru Pet Food look, smell, and taste like a home cooked meal. Packed with essential vitamins and minerals to keep pets healthy, these delicious stews are made with non-GMO ingredients and do not contain any wheat, gluten, soy ingredients or animal by-products. Plus, they're packed Tetra Pak cartons, a BPA-free sustainable packaging that keeps the stews fresh without preservatives.
The Rain Paw from Gold Paw Series is an elegant all-season rain jacket that provides the perfect balance of coverage and freedom of movement. Made with Gold Paw's exclusive stretchy Suppeltec fabric that is both water- and wind-proof, not to mention machine washable.
PB+JAMMIES is an all breed Dog & Pet Pajama + Matching Adult Pajama Pant made in the US. The whimsical artwork and color selection is exclusive to PB+JAMMIES. When you purchase they donate a percentage of the sale to Dog Rescues. Giving back is a huge part of why they started PB+JAMMIES.
"I and love and you," the meat-first natural pet food and treats brand based in Boulder is launching a Pawliday Gift Box (MSRP: $19.99) for all those parents of furbabies. It's the perfect gift for granddogs as well! The kit includes treats and a scarf to get Fido in the holiday spirit.
How much do you love your pup? Your pet friend and their doggy will look comfortable in their men and women's apparel from Zoo Supply! They have several fashionable designs made from lovely fabrics, including the camo hacci knit, sno-yarn jersey, and baby French terry. Ridiculously cute pup-friendly styles include lightweight pullovers, athletic inspired T-shirts, and custom designed graphic hoodies. Woof!
Biff the Dog, is the character-based brand with a PAWSitively lovable vibe. Biff is known for sporting his signature plush spiked collar and he delivers inspiring messages through themes like "don't judge a dog by his collar" and "learn to celebrate differences." The unique SPIKED! by P.L.A.Y. collection lets pets of all sizes, ages and breeds unleash their inner Biff. This adorable array includes eco-friendly beds, toys and collars. Pet parents feel confident in these durable and playfully designed products that are thoughtfully made with non-toxic, sustainable materials.
Our pets deserve a special treat during the holiday season, especially one that can help them through the stress of holiday travel and busy parties. Treatibles' hard chews come in several fun holiday flavors – like turkey, sweet potato and pumpkin – and contain all natural, organic full spectrum hemp oil to help reduce pet anxiety and treat a variety of other ailments.
For "The One"
You know, the one you spend endless dollars on, because they are fantastic. Check out the Lexus LC 500 in Smoky Granite Mica, a beautifully designed performance coupe that signals a new era for Lexus. Features include 10-speed transmission, optimal handling that comes from near-perfect weight distribution, hand-stitched interior and high-touch materials that elevate the LC to the highest level of sophistication. This is the vehicle featured in Marvel's "Black Panther" film.
Lexus also has the LS 500h, the first-ever 10-speed automatic transmission in its class. Striking LED headlamps and tail lamps embody the ideal balance of sophistication and safety. From a precision-crafted steering wheel to an available Adaptive Variable Air Suspension, the LS envelops you in personalized comfort.
For The Gardener
AeroGarden is the the ultimate DIY kit for growing fresh herbs, lettuces, tomatoes, peppers and flowers right on the kitchen counter. With AeroGarden, everything's included: gourmet herb seed pods, Miracle-Gro plant food, and an LED grow light. Each garden is set up in minutes and begins grow naturally in water – no soil needed. By simply programming the type of plants you're growing, AeroGarden provides the ideal light and alerts you when nutrients or water is necessary.
For The Elf Who Likes His Liquor
Our/Los Angeles Vodka celebrate the City of Angels, a partnership between Pernod Ricard and Los Angeles creative entrepreneurs, Anton van der Woude and Rupert Runewitsc. The two wheat blend, citrus-y spirit is unique in that it uses a patented yeast that is traditionally usually used in vineyards.
Dollar Cocktail Club offers a variety of drink making kits that allow anyone (above the age of 21) to create and enjoy premium, craft cocktails with ease. When paired with a bottle of preferred spirits (tequila, whiskey, etc.) The ingredients within each box make 12 cocktails, varying from Margaritas to Old Fashioneds.
Other highlights to look out for at your local Weho liquor store: Cruzan Rum is a light and sweet rum that is perfect for happy hour; Sonoma Distilling Whiskey and Gerard Bertrand's lovely biodynamic wines—perfect for this holiday warm weather! And Meiomi Sparkling is a fantastic sparkling wine your friend will enjoy with fresh oysters, topped with a classic mignonette sauce, sushi, warm brie, or a fresh mixed berry tart.
Japanese craft beer is excellent to pair with holiday fares. It's a lighter, craftier and more balanced type of beer that won't overpower your food. Japanese craft brews' well-balanced, low-malt styles won't fill you up and will have your meal boasting unique, local ingredients such as yuzu and matcha that will add a flavorful twist to this year's feast and earn you smiles around the table. The beer can be purchased and shipped to LA, Japanese craft beer can also be found in general in LA in Little Tokyo and in specialty stores and bars like Harajuku Taproom in Culver City.
Want to put Miami Cocktail Company's signature Small Batch Originals on your radar! Made with organic, authentic and wholesome ingredients (only ingredients you can pronounce!), their signature ready-to-serve cocktails are delicious. One of my favorites is the Blood Orange Mimosa, which is made with hand-picked blood oranges from Sicily with a touch of Florida grapefruit juice; and Sunset Sangria, which has red wine paired with mango, pineapple, orange, and lime juice.
Stocking Stuffers
Ring in the new year with the TENGA Smart Vibe Ring, which enhances partnered pleasure and will be sure to elevate any sex life. It's an elegant yet extremely powerful vibrator weighing in less than one once, and is waterproof so it's usable in the bath.
Dr. Squatch Soapscription keeps any guy smelling great and feeling clean throughout the year. They also make the Dr. Squatch Shave Kit, a criminally good lineup of shaving accessories that will leave him with America's most wanted mug, complete with a natural Clay Mint Bar soap, super-soft wet brush, and kick-ass ceramic mug to mix water and soap for a rich lather.
LGBTQ-owned company, Coco + Carmen's Darling Divas Lauren Keychain/Bag Charm is ridiculously cute.
If your significant other likes astrology, check out "Your Guide to the Future" from Jonathan and Oscar Cainer. Their chart presents your next year in amazing detail and takes you all the way through to the end of 2019. Every major (and minor) astrological influence that will affect you personally. Not just for your sun-sign… but because it is based on your time and place of birth as well as your date of birth, it's unique to you alone. Page after page of uncannily accurate predictions and in-depth readings that explain all you've lately been going through and what great opportunities await you next. Armed with this precious information and new perspective, you'll feel ready to take on the world and make the changes you need to make.
Stow & Go's 3-tiered portable shelving & travel organizer is a great gift that keeps clothing tidy and pressed during travel. There are compartments for clothes, underwear, toiletries and shoes. Because Stow hangs in a closet, over the door or on a shower curtain, you won't even have to unpack, you just hang it up!
For the CBD Lover
Whether you're shopping for that on-the-go special person or for that area on the body needing a special rub, MyUnclesCbdShop.com makes it easy to browse and purchase your CBD gift!
All CBD products are legal, full-spectrum Hemp based CBD oil, tested, and formulated the right way. My Uncle's carries a variety of CBD product, which means it's easy to find a CBD product, even for the pickiest person.
One of our favorite CBD products is the organic Cannadapt spray from Sun Horse. Tastes like heaven and together with the 13 key herbal adaptagens your endocannabinoid system will be happy and balanced once again.
Another must have CBD item is the Salvation Balm by Dixie Botanicals ®. Perfect for tired muscles, dry hair, skin, & so much more! Once you try this full-spectrum botanical, you'll want to take it with you everywhere. Not only is it Paraben-free and free of any of the unfavorable additives common in the cosmetics market, it is also alcohol-free, ensuring long-lived moisturization. This product sets the standard for what you should expect in a topical for your skin.
Promote health and wellbeing in your horse, dog or cat with Vitality-X. This all-natural, THC-free, CBD supplement from Phyto Animal Health promotes cardiovascular function, healthy joints, neurological health, and emotional behavior. Triple lab tested, well tolerated, and highly recommended by Veterinarians.
Check out any of Phyto's products. Your furry friend will thank you and may even cuddle up next to you tonight. My Uncle is the best.
For That Person Who Loves Beauty Products
Winter is coming and that means the brutal bad hair days are coming with it. The people you love will be the most grateful when you help them incorporate a healthy beauty regimen for their locks. Joico offers several products that enhances and restores the strength and shine of hair during the most festive time of the year. Whether your hair is dry and staticky from those cozy wool hats, or shedding due to those daunting split ends from constant change in temperature, Joico has the perfect fix for all your winter hair troubles.
Dermatologist and reconstructive surgeon, Dr. Tony Nakhla, has created a brand new luxe skincare line, EIGHTH DAY. The anti-aging technology is led by its proprietary Active Placental Matrix, a nutrient dense blend of 600+ bio-identical peptides, immunostimulants and growth factors that exert potent anti-aging effects. Your significant other will look refreshed after their six step regimen .
LA Blade Exclusive: L Morgan Lee, Broadway's newest icon sings her truth
She is the first ever trans actress to receive a Tony Award Nomination & the first trans performer to be in a work that has won a Pulitzer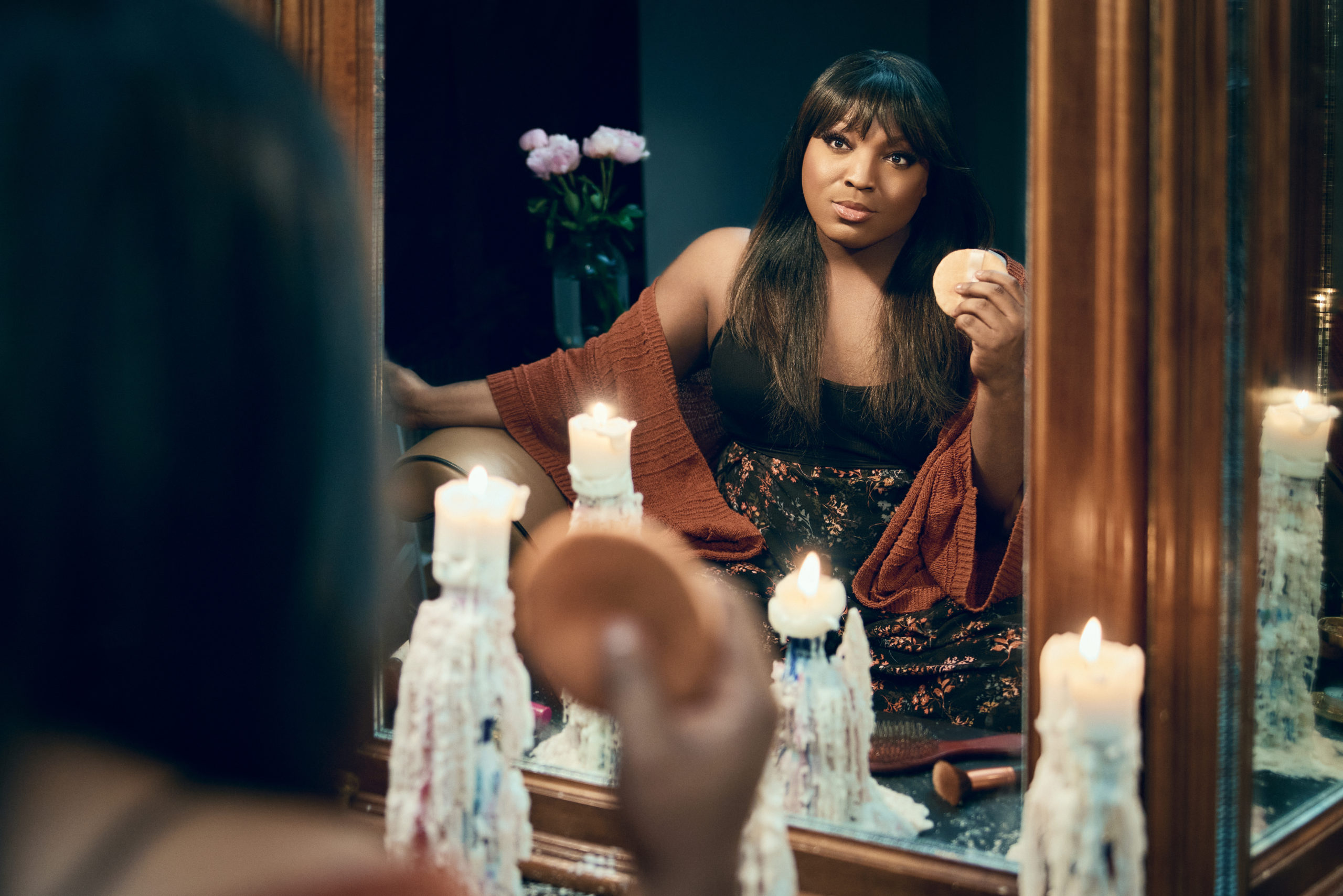 NEW YORK CITY – "I am just a girl," L Morgan Lee tells me. That simple statement is her self-definition, a girl taking life one step at a time.
To the rest of us, L Morgan Lee is so much more. She is the award-winning actress starring on Broadway in the hit show of the season, A Strange Loop. Her singing talent matches that of any legendary diva, she is creating landmark theatrical projects on womanhood and New York Times articles are being written about her. She is the "girl" in the spotlight now.
She is also, the first ever transgender actor or actress to receive a Tony Award Nomination.
While she is not the first trans performer to be seen on a Broadway stage, she seems to have broken the glass (or some might say, cement) ceiling of being recognized in the upper echelon of talent. She is the first transgender performer to be in a work that has won a Pulitzer. While the Pulitzer recognizes the author, whom she was not, certainly her creative input was weaved into the final book of the play.
L Morgan has journeyed a complex path to self-awareness. "For me, even in terms of being trans, the idea of being anything outside of what I was assigned at birth was just laughable and crazy to me as a child," she says. "It just, it made no sense. It was not something that I was comfortable saying out loud to anyone or voicing. How would I be looked at by my parents, by anyone else? So, I would sit and dream. The dreaming is, I think, what forms, much of so many queer people's lives and experiences. Those dreams become our lifelines. I would dream and dream. I have a memory of when I was maybe six years old, in the middle of the night, looking up at my ceiling in my bedroom. Waking up soaked with tears. Saying, if I could wake up and be a girl, a girl, everything would be okay." She adds. "That is why I am so excited to have gotten my first opportunity to be on Broadway, excited to have gotten a Tony nomination. Because I know that there is some kid somewhere, who is also looking up at the ceiling saying that same thing."
L Morgan's first adventure into performing was as a kid and ironically projected her future identity fluidity: she costumed up and performed "Karma Chameleon" in nursery school. She allowed herself to explore her true identity under the guise of a Halloween costume quite a few years later. She went in fully fashion glammed drag, and it changed her world forever. "The minute I did it, I felt a jolt of energy I had never felt before. I finally felt free in so many ways. It's as if like it's as if I finally got to breathe."
When she started work on A Strange Loop, she had been cast under the assumption that she was a cisgender man playing female parts. As the years of work into the play went on, L Morgan's transgender journey escalated, and she attempted to resign from the play as she realized she was no longer the person they thought they had hired. Not only were they aware, as many close loved ones can be, of her journey, but they embraced her and assured her that she belonged more than ever.
"The characters I played allowed me to, in some ways hide until I was able to be more public about who I am. And once I did that, it certainly brought another layer of depth to what I was doing. I have been that much more comfortable in my own skin. I've grown. Transition has settled in more. So, both my viewpoints about the show, the people I'm playing, and my lens of life in general, has evolved through the process. So, certainly the woman I am today, views the show and the script, and the characters I play in a very different way than I did when I first sat down to do it in 2015."
Her growth within the show, and the growth of the show itself are intertwined. Certainly, some of the magic of the show is that it is not "performed" as much as it is lived out of the souls of the actors in it. L Morgan describes, "The experience of A Strange Loop has been beautiful, complex, layered and ever evolving, for me in particular. Every time I've come back to the rehearsal room with this project, my own lens has been slightly evolved or has moved forward in some ways."
"The piece is as strong as it is because the lens itself, the lens through which the story is told, is very specific and very honest. Inside of that specificity, there are lots of complications and layers and messy stuff. There are things that you don't 'talk about out loud' taboo to discuss. There are things that people see as problematic. There are so many things inside of all of that, but it's honest and it's human. It is a 25-year-old, who's about to turn 26, sort of raging through life, feeling oppressed and unseen and shouting out to find how he fits into the world. It is how he can find his truest voice in a world that doesn't really allow him to feel like he's enough. Because it is so specific about those things the show touches so many different people."
L Morgan demonstrated coming out as a confident transgender actress, with her vulnerabilities unhidden, on the opening night of the play and decisions she made as she stepped into the public spotlight. "I feel a responsibility. It feels like a dream, it feels wonderful. It feels exciting. It's like everything I've ever asked for but the, the most poignant feeling for me is the responsibility. How could I show up for that person that needs to find me."
"On my opening night on Broadway, we were trying to figure out what I was going to do with dress and hair and all these things. You only get a first time once. You get your debut one time. So how do I make the most of this moment? I felt raw and excited. I needed to show like the most honest and clear-cut version of me I could. I needed to show my shaved head because that's something that's important to me. It's something, I almost never show. I stepped out revealed, exposed and vulnerable on the very public red carpet, speaking to cameras with my buzzed head. Our relationship with hair runs very deep, especially for trans people, and there was something about it, that just felt like, I needed to do it. That kid somewhere under the covers needs to see this trans woman who is in her Broadway debut and she's in a pretty dress and she has a shaved head, and she seems like she's comfortable. Then when you hear her talking about it, you hear about her vulnerability and hear that she felt nervous, and you hear that she was dealing with dysphoria and she was dealing with confidence and she was dealing with all these things that we attached to our hair and she reveals those things. Not only because they're true but because when we reveal Our Truth, our humanness, there is universality there. There is connection inside of our vulnerability."
While the Tony nomination escalates her Broadway experience, L Morgan does not lose sight of her mortal existence. "On the day that the Tony nominations happened, I fell apart, completely losing it in my bedroom. Then I realized, I still needed to get a couch, and clean up the apartment. I still feel regular. It's been a wild dream and at the same time, your real life just keeps on going. I am just trying to put one foot in front of the other."
On the night of the Tonys. L Morgan will be up against some heavy hitters. Not the least of these is Broadway Legend Patty LuPone. L Morgan is ok with that. Her dream has been to see her face in one of the camera boxes on television of the nominee hopefuls.
"The biggest reason I do, what I do is one because I love storytelling. My experience is black, my experience is trans, but I'm just, I'm just a woman. I am a woman who had a trans experience. That's my story. I know that somewhere there's s a kid, as I have said, who is just like I was. It is extremely important for me to make that kid proud and make that kid feel seen and make that kid know that it's possible."
"I want that kid to be able to know that most importantly, they already are who they are dreaming to be. The world is telling you something different, but you know who you are. There's nothing wrong with you, there is nothing wrong with us. The world has never told us that we were an option."
"That kid needs to find my story. They need to know that we exist. It is the reason it took me so long to be public about things and to start speaking, because I wasn't seeing enough examples. There's a quote, 'she needed a hero, so that's what she became.' I really live by that."
She needed to see a transwoman Tony Nominee. So that's what she became.
When they call the winner on Tony Night, it will be between a Broadway legend and Broadway's newest icon.
However it goes, another ceiling has been broken forever, and somewhere a trans girl in hiding will realize her dream too can come true.
*********************
For better and for worse, Oscar makes history again
The biggest queer moment of the night was Ariana DeBose's historic win as the first out woman to win the Oscar for Best Supporting Actress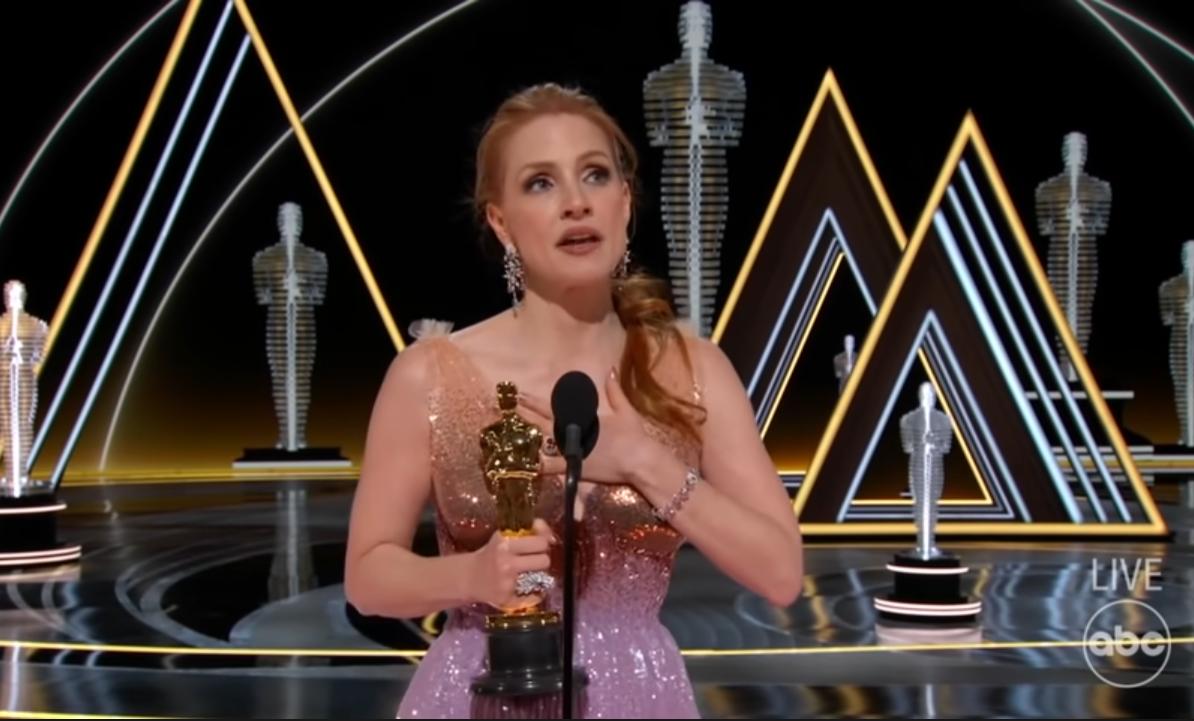 HOLLYWOOD – By the time you read this, the biggest moment from this year's Oscars will already be old news – but before we can move on to a discussion of what the wins and losses reveal about the state of LGBTQ+ representation, inclusion, and acceptance in the Hollywood film industry, we have to talk about it anyway.
When Will Smith stepped up onto that stage at the Dolby Theatre to physically assault Chris Rock – a professional comedian, doing the job he was hired to do in good faith that he would be safe from bodily harm while doing it – for making an admittedly cheap and not-very-funny joke, it was a moment of instant Oscar history that overshadowed everything else about the evening.
There's been enough discussion about the incident that we don't need to take up space for it here – tempting as it may be – other than to assert a firm belief that violence is never a good way to express one's disapproval of a joke, especially during a live broadcast that is being seen by literally millions of people.
Smith, whether or not he deserved his win for Best Actor, succeeded only in making sure his achievement – which could have been a triumphant and historic moment for Black representation in Hollywood, not to mention an honorable cap for his own long and inspiring career – will be forever marred, and the palpably insincere non-apology that replaced what could otherwise have been his acceptance speech was only a textbook example of putting out fire with gasoline.
Yet that polarizing display also allows us a springboard into the much-more-important subject of queer visibility in the movies, thanks to another Smith-centered controversy (and there have been so many, really) from the early days of his career that sheds a lot of light on the homophobic attitudes of an industry almost as famous as playing to both sides of the fence as it is for the art it produces.
Back in 1993, riding his success as a hip-hop artist-turned actor and springboarding from his "Fresh Prince of Bel-Air" fame into a movie career, Smith appeared in the film adaptation of John Guare's critically-acclaimed play "Six Degrees of Separation," playing a young con artist who preys on a wealthy Manhattan couple (played by Donald Sutherland and Stockard Channing), convincing them to give them money and even move into their home before they eventually discover the truth after coming home to find him in bed with a male hustler.
Unsurprisingly (it was 1993, after all), some of the play's homosexual content was "softened" for the film version, but Smith was still called upon to perform in a scene depicting a kiss between himself and co-star Anthony Michael Hall. After initially agreeing, he abruptly changed his mind (due to advice from friend-and-mentor Denzel Washington, who warned him that kissing a man onscreen could negatively impact his future career) and refused to do the kiss, necessitating the use of camera trickery to accomplish the scene.
Decades later, Smith expressed regret at the choice, saying it was "immature" and that he should have gone ahead with the kiss – but the story nevertheless provides some insight about the pressure placed on actors in Hollywood to appear heterosexual for their audiences, no matter what.

Despite advancements, that pressure continues today – and Smith, whose unorthodox and publicly rocky marriage already has put him under an arguably unfair microscope, has also been alleged (most notoriously by trans actress Alexis Arquette, who made controversial comments about the couple shortly before her death in 2016) to be participating in a sham marriage in an effort to conceal both his own and his wife's queer sexuality, may well have been feeling it when he was moved to assert his masculinity at the Academy Awards.
True or not, such rumors still have the potential for ruining careers in Hollywood; and while it may be a facile oversimplification to assume that homophobia was behind Smith's ill-advised breach of decorum, it's nevertheless a topic that goes straight to the heart of why the Academy, even in 2022, has such an abysmal track record for rewarding – or even including – openly queer actors on Oscar night.
Granted, things have improved, at least in terms of allowing queerness to be on display at the ceremony. On Sunday night, out Best Actress nominee Kristen Stewart attended with her fiancée, Dylan Miller, with the couple sharing a public kiss on the red carpet as they arrived for the festivities; the trio of female hosts – which included out woman of color Wanda Sikes alongside fellow comedians Amy Schumer and Regina Hall – called out Florida's "Don't Say Gay" bill with a defiant joke during their opening presentation.
Jessica Chastain – who won Best Actress for playing unlikely LGBTQ ally and AIDS advocate Tammy Faye Baker in "The Eyes of Tammy Faye" – made an emotional speech decrying anti-LGBTQ legislation and advocating for all people to be "accepted for who we are, accepted for who we love, and to live a life without the fear of violence or terror."
Numerous participants in the evening, whether male or female, queer or straight, took the opportunity to push gender boundaries with their couture for the evening (thanks for that, Timothée Chalamet). Elliot Page, joining Jennifer Garner and JK Simmons for a "Juno" reunion, became the first trans man to be a presenter at the Academy Awards. Finally, two beloved queer icons shared the stage for the evening's finale, as Lady Gaga was joined by wheelchair-bound Liza Minnelli, frail but full of obvious joy at being there, to present the award for Best Picture.
The biggest queer moment of the night, of course, was also one of the first: Ariana DeBose's historic win as the first out woman to win the Oscar for Best Supporting Actress. Accepting the award (for which she was considered by far the front-runner), De Bose proudly highlighted her queerness alongside her other intersecting identities, saying "You see an openly queer woman of color, an Afro-Latina, who found her strength and life through art. And that is, I think, what we're here to celebrate."

The evening's other queer nominees did not fare so well. "Flee," the Danish documentary about a gay Afghan refugee's escape from his homeland as a teen, made history by scoring triple nominations as Best Documentary Feature, Best International Feature, and Best Animated Feature, but it went home empty-handed. Stewart – the only other openly queer acting nominee – lost to Chastain for Best Actress, and the divisive but queer-themed "Power of the Dog" lost its bid for Best Picture to "CODA," as well as all of its multiple acting nominations – though its director, Jane Campion, already the first woman to be nominated twice for the Best Director Prize, became the third woman to actually win it.
Of course, the Oscar, like any other award, should be bestowed upon the most deserving nominee regardless of sexuality, gender, or any other "identity" status, and it seems unreasonable to expect all the queer nominees to win – though some might feel a little reparative favoritism wouldn't necessarily be a bad thing when it comes to balancing the scales. Even so, nobody has a chance to win if they're not even nominated, and that's where Oscar has repeatedly and persistently fallen short.
According to a recent report from Professor Russell Robinson, Faculty Director of Berkeley Law's Center on Race, Sexuality & Culture, analysis of more than half a century of Academy Award acting nominations reveals that out of 68 nominations (and 14 wins) for performers playing LGBTQ roles, only two nominees – neither of whom went on to win – were LGBTQ-identified in real life.
While actors like Tom Hanks ("Philadelphia"), Sean Penn ("Milk"), Penélope Cruz ("Parallel Mothers" and "Vicky Cristina Barcelona"), and the late William Hurt ("Kiss of the Spider Woman") garnered career-boosting acclaim along with their Oscars for playing queer characters, there are no equivalent success stories for queer actors playing straight roles – indeed, only eight openly queer performers have gotten a nomination for ANY role, queer or otherwise, in the entire history of the Oscars, and no transgender performers have ever received one at all.
While one might believe statistics like this are at least beginning to change, bear in mind that both of Benedict Cumberbatch's two Oscar nods so far were for playing gay men, including this year's "Power of the Dog" (the first was for playing real-life queer hero Alan Turing in "The Imitation Game").
The topic of whether straight actors playing queer characters is appropriate at all is of course a hotly-debated one, with reasonable arguments – and queer voices in support of them – on both sides. We won't attempt an in-depth examination of that issue here, but what is obvious even without the above statistics is that the Academy – or rather, looking at it from a wider scope, Hollywood itself – has a deeply-ingrained prejudice against queerness, regardless of how loudly it proclaims itself to be an ally.
Yes, progress has undeniably been achieved, especially within the last few years; the strong showing of films like "Moonlight," "Call Me By Your Name," "Bohemian Rhapsody," and other LGBTQ-oriented titles on recent Oscar nights has gone neither unnoticed nor unappreciated.
Yet the Academy – as well as the industry it represents – has a pattern of responding to criticism over its inclusiveness in half-measures. It takes more than a hashtag to end sexual harassment of women in the workplace, no matter how many times it's flashed on the screen during an awards show, and it takes more than a token nomination every few years to give an underrepresented population a fair place at the table, too.
This year's ceremony was not without its missteps. The choice to bump awards from the broadcast for time while simultaneously devoting minutes to a James Bond tribute or a performance of a song ("We Don't Talk About Bruno" from Disney's "Encanto") that wasn't even nominated; accompanying the annual "In Memoriam" tribute to the year's dearly departed with a choreographed dance and vocal performance; the insensitivity of rushing some winners (like "Drive My Car" director Ryusuke Hamaguchi, accepting when his film won for Best International Feature) to finish their speeches while letting others continue uninterrupted; these and other ill-considered decisions had already blemished the show before "the slap heard 'round the world" ever happened.

Nevertheless, this Oscar show felt more authentic than many in recent memory. There was a raw, unpredictable quality to it, perhaps rooted in the Academy's controversial choice to relegate several "lesser" awards to a pre-show presentation, that manifested itself in the uncomfortable response of the audience to the often sharp humor of hostesses Sikes, Schuman, and Hall – who mercilessly skewered Hollywood's say-one-thing-do-another approach to sexism, racism, homophobia and more throughout the show, often with visible apprehension over how their jokes might land.
Nervousness notwithstanding, their presence and their comedic calling-out of industry hypocrisy, along with the willingness of the celebrities in the house to laugh about it, was an element that lifted the proceedings enough to make them not only bearable, but sometimes even enjoyable.
That doesn't mean the Academy can rest on its laurels. While it's become common for their awards show – and all the others, for that matter – to serve as a kind of celebrity roast, where jokes are made and laughed at about the industry's hot-button issue of the day, the persistent problems in Hollywood can't be corrected just by allowing its workers to blow off steam by making fun of them once a year.
The film industry thinks that by going along with self-mocking humor about its own misogyny, racism, and homophobia, it gets a pass to continue ignoring the growing demand from the public to eliminate those same toxic ingredients from its standard recipe.
Perhaps the Smith incident, based as it seems to have been in a show of masculine dominance, will prompt some soul-searching within the entertainment community over its own rampant hypocrisy. Let's hope so, because if the Academy Awards are ever to be truly inclusive in their representation of every segment of our society, no matter who they are or who they love, that's something that has to happen first in the movies their prizes are meant to honor.
We've come a long way, to be sure, but we're not there yet.
******************
Jessica Chastain Accepts the Oscar for Lead Actress:
First openly queer woman of color, Ariana DeBose wins an Oscar
It was DeBose's first academy award nomination and Oscar. The awards ceremony was held at the Dolby Theatre in Hollywood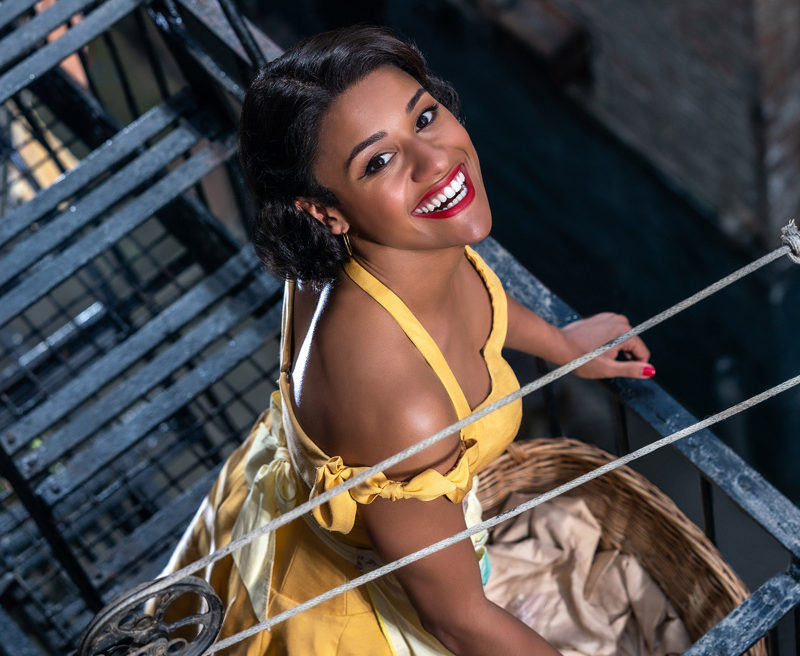 HOLLYWOOD – North Carolina native Ariana DeBose, who identifies as a Black-biracial queer Afro-Latina, won the Oscar for Best Supporting Actress Sunday for her portrayal of Anita in Steven Spielberg's film adaptation of West Side Story.
The film was based on the 1957 Tony award-winning Broadway musical production directed and choreographed by Jerome Robbins with music by Leonard Bernstein, lyrics by Stephen Sondheim, and a book by Arthur Laurents.
DeBose in the category for Best Supporting Actress has previously won a Screen Actors Guild Award, a Golden Globe and a BAFTA. She was awarded the Oscar over her fellow nominees in the category including Aunjanue Ellis for King Richard, Kirsten Dunst for The Power of The Dog, Jessie Buckley for The Lost Daughter, and Dame Judi Dench for Belfast.
"Imagine this little girl in the back seat of a white Ford Focus. When you look into her eyes, you see an openly queer woman of color, an Afro Latina, who found her strength in life through art. And that's what I believe we're here to celebrate," DeBose said in her acceptance speech.
"So to anybody who's ever questioned your identity ever, ever, ever or you find yourself living in the gray spaces, I promise you this: There is indeed a place for us," she added.
It was DeBose's first academy award nomination and Oscar. The awards ceremony was held at the Dolby Theatre in Hollywood and were hosted by Out lesbian comedian Wanda Sykes, actors Regina Hall and Amy Schumer.