December 29, 2018 at 4:47 pm PST | by Rebekah Sager
A dog's love of a luxurious retreat in the desert
We jumped in the car. I curled up on the floor in my bed behind the passenger seat and off we went to Palm Springs, heading to a place called La Quinta Resort & Club.
Just 120 miles from home, and a couple hours later and we arrived.
The car stopped and the heat stung my paws when I jumped out. But, a very nice man welcomed us over to a water bowl, where I got a sip of fresh, cold water, along with a crunchy treat while we waited in the cool lobby to be assigned our room.
Nestled beneath the beautiful Santa Rosa Mountains, I overheard the woman at the desk say the resort offered championship golf courses, an award-winning 23,000 square foot spa, fitness center, 23 tennis courts, 41 pools and five outstanding restaurants. This was going to a real treat, where I was 100 percent welcome. There are even pet friendly services including in-room massages.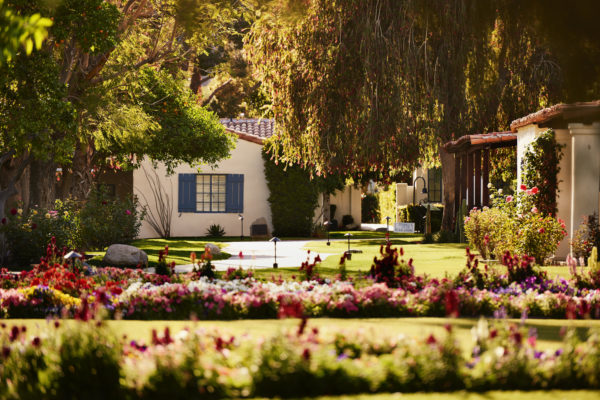 La Quinta Resort was established in the 1920s by San Francisco businessman Walter H. Morgan, who envisioned creating a relaxing retreat for his friends and family.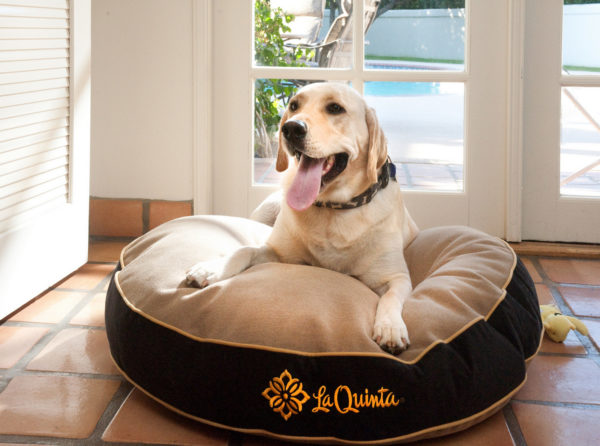 Once referred to by the Cahuilla Indians as the "Land of the Eternal Sun," the area we now know of as La Quinta has a rich history dating back hundreds of years.
The hotel opened in January 1927 and represented a total investment of between $150,000 and $200,000, and included 20 casitas. Morgan's idea was to create a retreat for Hollywood's movers and shakers to have privacy and find respite from the hustle and bustle.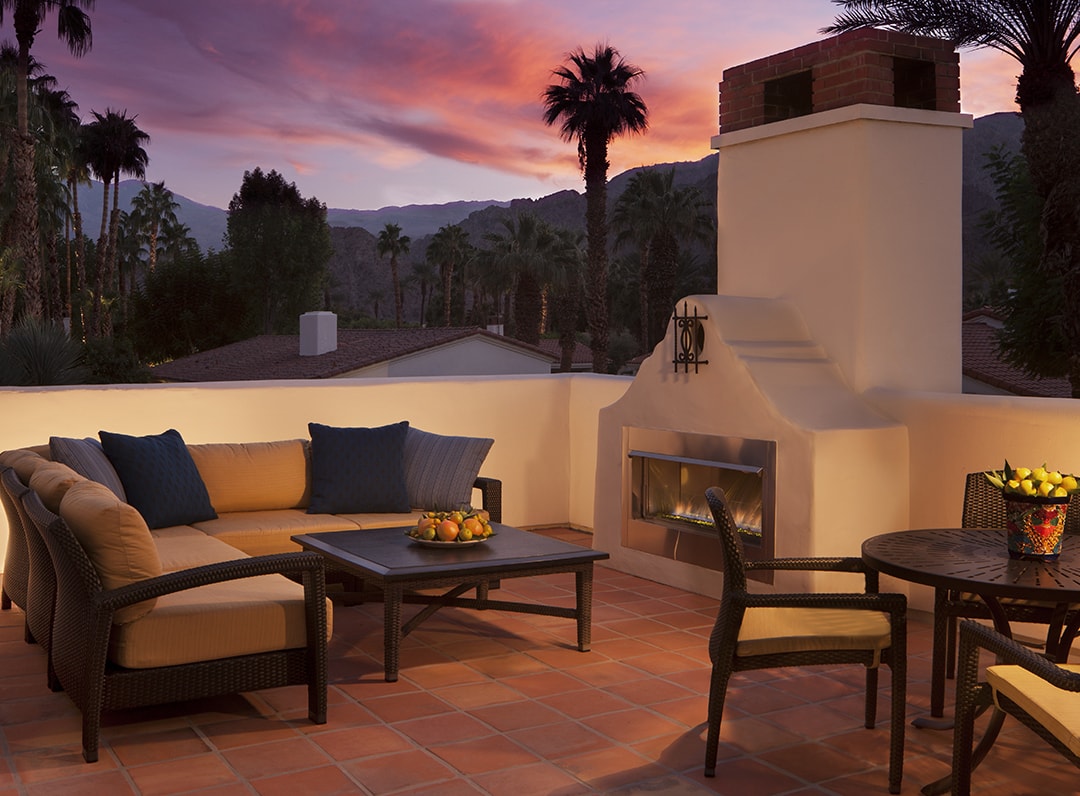 After a long day basking in the California sunshine – there was a pool directly outside of our casita (one of 617 guestrooms and 161 villas) – my fur-parents enjoyed a day in the water, while I slept in one of the comfy lounge chairs.
The Spanish-style casitas and suites offered views of the garden or mountains – gardens in our case — and was appointed with a huge bathroom with a double sink, king bed, oversized tub, walk-in shower, a Keurig coffee maker, refrigerator and ice maker.
After a great sleep in the big comfy bed, I got a long walk in the cool early morning dessert, along the acres of paths on the property. Then we got a tour in a golf cart — this is the way to travel.
We were told that La Quinta has been visited by several Hollywood legends – Greta Garbo, Clark Gable, Frank Capra and Bette Davis. Frank Capra is said to have penned "It Happened One Night" in one of the casitas. Today, the less legendary, but still impressive visit the resort — Will Smith, Barbra Streisand, Andre Agassi, and Al Pacino, to name a few.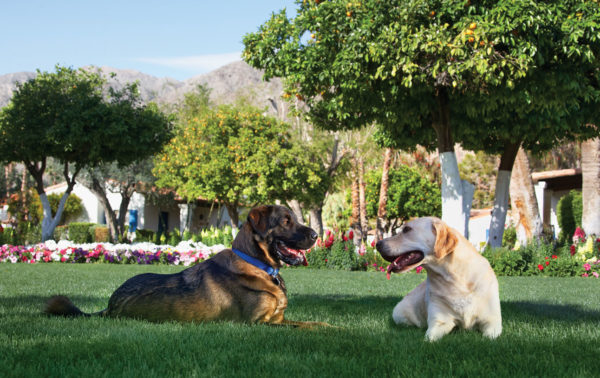 Today, the resort hosts all the Coachella kids, it's sold out a year ahead for the festival, and the property is a hot spot for weddings where everyone is welcome.
There are plenty of hotels that claim to be dog friendly, butLa Quinta Resort & Club is a getaway furry friends can truly enjoy – it's gone to the dogs, but not in a bad way.
You better hurry for New Year's Eve.  There's so much to do there!