A Golden night for 'Boy Erased?'
Film highlighting harms of 'conversion therapy' up for two Globe awards
"Boy Erased," the 2018 biographical film based on gay author Garrard Conley's memoir, has garnered two Golden Globe Awards nominations—Best Actor for Lucas Hedges and Best Original Song for "Revelation" by out singer Troye Sivan. The 76th Golden Globe Awards will be held on Jan. 6, at the Beverly Hilton Hotel in Los Angeles.
The film has also received 10 other prestigious film nominations from the Critic's Choice Awards, Satellite, and The Australian Academy of Cinema and Television Arts Awards.
Premiered at the Telluride Film Festival on Sept. 1, 2018, the film, written and directed by Australian Joel Edgerton, charts the story of Conley's journey as the son of Baptist parents forced to take part in a so-called gay "conversion therapy" program. The film was theatrically released in the United States two months later to mostly positive reviews from critics, who praised the performances of the cast, which included Nicole Kidman, winner of an Academy Award, two Primetime Emmy Awards and five Golden Globes. Kidman's husband in the film is played by fellow Australian actor, Russell Crowe, also an Oscar winner.
As of Dec. 31, Boy Erased has grossed over $7 million worldwide and star Lucas Hedges is expected to win an Oscar nomination, as well.
"Set in the early 2000s, the movie follows Jared Eamons (Lucas Hedges), the son of Baptist pastor Marshall (Russell Crowe) and Nancy (Nicole Kidman), as he enrolls in a two-week intensive program designed to purge him of homosexual impulses," writes David Sims in The Atlantic. "At age 19, he's been cruelly outted to his parents while still reckoning with his sexuality; his father sends him to Sykes's camp partly to preserve the family's reputation at church."
"Boy Erased" and another film about "conversion therapy," "The Miseducation of Cameron Post," touched off a larger discussion over so-called "conversion therapy," the practice of which is banned as "psychological child abuse" involving minors in California. Recently released new estimates from the Williams Institute at UCLA School of Law find that 1,000 LGBT youth ages 13 to 17 will be protected from conversion therapy by a licensed health care professional in the five U.S. states that passed bans on the practice in 2018—Washington, Hawaii, Maryland, Delaware, and New Hampshire.
On Jan. 2, 14 states and the District of Columbia, plus 40 localities, have banned health care professionals from using conversion therapy on youth.
"These statewide bans protect LGBT youth from a practice that numerous professional health associations consider harmful and ineffective," said Christy Mallory, the state and local policy director at the Williams Institute in an emailed statement to the Los Angeles Blade. "Public opinion polls show overwhelming support for ending the practice of conversion therapy on young people."
FBI joins investigation into murder of LGBTQ Atlantan
Atlanta Police continue to search for the suspect in the deadly stabbing of a woman asking that anyone with information to please come forward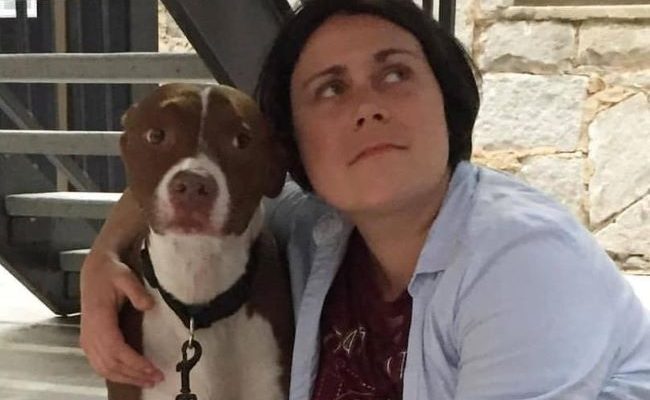 ATLANTA – The Atlanta Police Department's murder investigation into this past Wednesday's stabbing death of 40-year-old Katie Janness and her dog in Piedmont Park, located about 1 mile northeast of downtown between the Midtown and Virginia Highland neighborhoods, has been joined by the Federal Bureau of Investigation, (FBI).
WXIA 11 Alive news reported that the FBI is assisting the Atlanta Police Department, (APD) however a spokesperson for the APD told WXIA the department wouldn't provide any specifics about the FBI's involvement with the investigation, nor did the Atlanta Field Office of the FBI comment.
The Georgia Voice, the local LGBTQ newspaper, reported that Janness, a member of Atlanta's LGBTQ community and a bartender at the LGBTQ-owned Campagnolo, was found stabbed to death in the park on Wednesday (July 28) after walking her dog Bowie, who was also killed.
Janness was found by her partner of six years, Emma Clark, after Clark tracked her with her phone's GPS.
"Today, I lost the love of my life and baby boy," Clark said in a post shared to a GoFundMe page. "It was tragic. She was the most intelligent, kind, humble, and beautiful person I have ever known. I wanted to spend every second with her. [Bowie] was the sweetest, most loyal companion. My heart is so very broken, my world will never be the same."
A vigil was held for Janness on Thursday evening at Piedmont Park.
Atlanta Police continue to search for the suspect in a deadly stabbing of a woman in Piedmont Park
The Atlanta Journal-Constitution reported that Janness' murder is believed to be the first homicide inside the park in 12 years and according to family members of Janness' longtime girlfriend, a security camera at an intersection near the park's entrance captured the last known picture of Katherine Janness and her dog before the two were killed.
But other cameras in the area weren't working, including one facing the entrance. As of Friday the AJC also reported, as of Friday afternoon, Atlanta police had released few details about the murder investigation that has left city residents and parkgoers on edge.
Atlanta Police are asking that anyone with information to please come forward, and tipsters can remain anonymous by contacting Crime Stoppers Atlanta at 404-577-8477, texting information to 274637 or visiting the Crime Stoppers website.
APD detectives are also asking those who live in this area to review footage from their security cameras and contact the police if they find anything that may be pertinent to this investigation. The timeframe for review should be between 10:30 p.m. on Tuesday to 1:30 a.m. on Wednesday.
The CDC's eviction moratorium ending at midnight Saturday stoking fears
CDC's eviction ban expires at midnight tonight, millions of primarily lower income Americans are facing losing their homes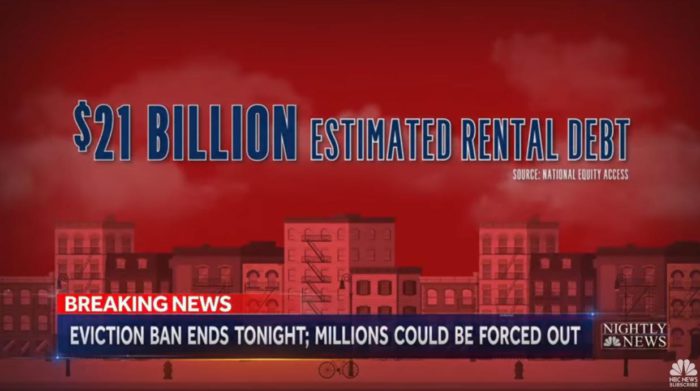 LOS ANGELES – As the U.S. Centers for Disease Control and Prevention, (CDC) eviction ban expires at midnight tonight, millions of primarily lower income Americans are facing losing their homes. Hopes of a federal extension approved by Congress failed this week and now lawmakers are on a six-week recess.
On Thursday, President Joe Biden announced that he would let the current CDC eviction moratorium expire instead of challenging the June U.S. Supreme Court ruling that extended the deadline to tonight. The high court ruled to extend moratoriums to the end of July but made it clear it would block any further extensions unless there was specific congressional authorization.
A White House official said that President Biden would have liked to extend the federal eviction moratorium because of the spread of the delta variant of the coronavirus which is highly contagious. However, the official conceded there were also concerns that challenging the high court may lead to a ruling that potentially could restrict the Biden administration's ability to take unilateral actions in future public health crises.
On Friday, Missouri Democratic Representative Cori Bush angrily denounced House colleagues for adjourning for the August recess without passing an extension of the CDC eviction moratorium.
"The House is at recess. People are on vacations. How are we on vacation when we have millions of people who could start to be evicted tonight?" Bush told CNN's Jessica Dean. "There are people already receiving and have received pay or vacate notices that will have them out on tomorrow. People are already in a position where they need help, our most vulnerable, our most marginalized, those who are in need," she said, adding, "How can we go vacation? No, we need to come back here."
The CDC's eviction ban was intended to prevent further spread of the coronavirus by people put out on the streets and into shelters. Congress had approved nearly $47 billion in federal housing aid to the states during the pandemic, but that funding has been slow to make it into the hands of renters and landlords owed payments. According to persons knowledgeable of the assistance system structure, one of the reasons for the delays are over complicated administrative requirements for renters seeking help.
The President had pleaded with local governments to "take all possible steps" to immediately disburse the funds. "There can be no excuse for any state or locality not accelerating funds to landlords and tenants that have been hurt during this pandemic," he said in a statement released late Friday.
While the Senate was in a rare Saturday work session on the president's infrastructure package during a floor speech Democratic Massachusetts Senator Elizabeth Warren stated, "We are only hours away from a fully preventable housing crisis. We have the tools, and we have the funding. What we need is the time."
The President's apparent action angered many lawmakers in his own party on Capitol Hill some who expressed anger furious that he expected Congress to provide a last-minute solution to protect renters that they were unable to deliver.
Representative Maxine Waters, (D-Calif.), Chair of the House Financial Services Committee, said Saturday on CNN: "We thought that the White House was in charge." Waters quickly produced a draft of a bill that would require the CDC to continue the ban through Dec. 31. At a hastily arranged hearing Friday morning to consider the bill she urged her colleagues to act, Stars and Stripes reported.
House Speaker Nancy Pelosi implored colleagues to pass Waters' bill extending the deadline, calling it a "moral imperative," to protect renters and also the landlords who are owed compensation. Landlords are opposed to extending the CDC's eviction moratorium and are also urging local and state governments to speed up disbursement of the funding designed to hep renters from losing their homes and landlords to meet their obligations.
When House Democrats failed to garner support for Waters' legislative efforts, they then tried to simply approve an extension by consent, without a formal vote, but House Republicans objected.
According to the Department of Housing and Urban Development, as of March of this year, 6.4 million American households were behind on their rent and as of July 5, the Census Bureau's Household Pulse Survey showed that in the next two months approximately 3.6 million Americans will face immediate eviction proceedings.
The Associated Press reported Saturday that some places are likely to see spikes in evictions starting Monday, while other jurisdictions will see an increase in court filings that will lead to evictions over several months.
The Biden administration is trying to keep renters in place through other means. It released more than $1.5 billion in rental assistance in June, which helped nearly 300,000 households.
The departments of Housing and Urban Development, Agriculture and Veterans Affairs extended their foreclosure-related eviction moratoriums through the end of September on households living in federally insured, single-family homes late Friday, after the president had asked them to do so.
In Los Angeles, the threat of a spate of evictions will greatly exacerbate the greater LA region's homelessness crisis. This past week in a 13-2 vote Wednesday, the Los Angeles City Council voted to stop people from camping in public spaces including the areas around parks, schools, homeless shelters, bridges and overpasses, and other similar structures.
A spokesperson for Los Angeles Mayor Eric Garcetti said that he will sign the ordinance. Once signed, the measure will go into effect 30 days later. Opponents of this ordinance are decrying it as another effort to criminalise the homeless population.
Homeless and civil rights activist Eddie Cruz told KTLA, "this ordinance is targeting a specific group of people in the unhoused community. We believe that this is an irresponsible attack from the City Council and an irresponsible way to deal with the homelessness crisis that is occurring in Los Angeles," Cruz said.
In a new poll released last week conducted by Inside California Politics and Emerson College of more than 1,000 registered voters, half rated Governor Gavin Newsom's response to the homelessness crisis in California as 'poor.'
Newsom's low marks comes after he signed the largest funding and reform package for housing and homelessness in California history as part of the $100 billion California Comeback Plan. The package includes $10.3 billion for affordable housing and $12 billion over two years towards tackling the homelessness crisis including $5.8 billion to add 42,000 new housing units through the states' Project Homekey .
Another $3 billion of this investment is dedicated to housing for people with the most acute behavioral and physical health needs.
However, say activists, there is no sense of urgency in assisting people navigate through what most people see as an overly complicated application process matched with tens of thousands who will be immediately impacted and without a time cushion to work through the assistance process once the moratorium is lifted.
Eviction Moratorium Ending
RELATED: House Democrats' appeal to extend eviction moratorium ends in vain
Disney to require COVID-19 vaccinations for employees
We are requiring that all salaried and non-union hourly employees in the U.S. working at any of our sites be fully vaccinated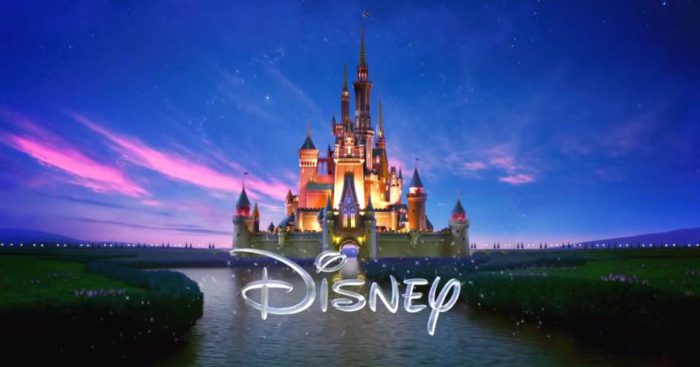 BURBANK – The Walt Disney Company sent a company-wide message to employees based in the United States that they must soon be fully vaccinated to come into the workplace. With Friday's announcement Disney joined a growing number of American companies requiring a COVID-19 vaccination.
Disney said it will give all salaried and non-union hourly employees both vaccinated and unvaccinated who are on-site 60 days to provide verification of vaccination.
The company is having conversations around this topic with the unions representing their employees under collective bargaining agreements.
According to a company spokesperson, "This decision was based on the recommendations of scientists, health officials and medical professionals that vaccinations provide the best protection again COVID-19."
"At The Walt Disney Co., the safety and well-being of our employees during the pandemic has been and continues to be a top priority," according to a statement from Disney. "Toward that end, and based on the latest recommendations of scientists, health officials and our own medical professionals that the COVID-19 vaccine provides the best protection against severe infection, we are requiring that all salaried and non-union hourly employees in the U.S. working at any of our sites be fully vaccinated.
"Employees who aren't already vaccinated and are working on-site will have 60 days from today (Friday) to complete their protocols and any employees still working from home will need to provide verification of vaccination prior to their return, with certain limited exceptions."
The company also said all new hires would be required to be fully vaccinated before their employment begins.