Spacey lawyers claim 2016 groping incident was consensual
Judge says disgraced actor must appear at Jan. 7 hearing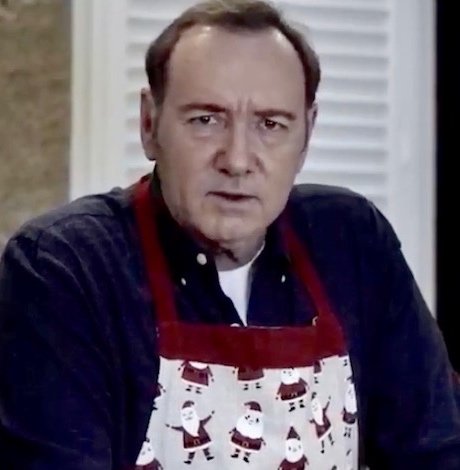 Disgraced gay actor Kevin Spacey disputes the old adage that any publicity is good publicity. On Dec. 31, Nantucket, Mass. District Court Judge Thomas Barrett denied a motion filed by Spacey's legal team asking to waive his Jan. 7 arraignment appearance on one count of felonious indecent assault and battery. Through his attorneys, Spacey argued that, "my presence will amplify the negative publicity already generated in connection with this case."
The motion also indicated that Spacey intended to plead not guilty to the sexual assault allegation. If convicted, the actor faces up to five years in prison or up to 2½ years in jail and a requirement to register as a sex offender, according to court documents.
In response, Cape and Islands Assistant DA Michael K. Giardino argued that under rules for criminal procedure, Spacey's appearance is required at the arraignment.
More details about the case and Spacey's legal strategy emerged during the initial 36-minute "show-cause" hearing Dec. 20 before the Clerk magistrate to determine if probable cause existed to merit a criminal charge. Spacey defense attorney Alan Jackson, a former Head Deputy District Attorney for the Los Angeles County DA, claimed that the 2016 groping incident was actually a consensual encounter initiated by the then-18-year-old alleged male victim. Spacey's other legal team members include Bryan J. Freedman, a top-rated LA-based Entertainment & Sports attorney, and Juliane Balliro, a criminal defense attorney based in Boston.
During questioning, Jackson focused on the report by Massachusetts State Police Trooper-Detective Gerald F. Donovan that serves as the basis for the assault charge. In the police report, the still unidentified alleged victim, who worked as a busboy at the restaurant, told detectives he was the one who first approached the actor inside the bar area of the Club Car, a Nantucket restaurant, in July 2016. He admitted that he lied to Spacey, telling him that he was a 23-year-old college student, when he was actually 18 and not in college.
According to Donovan's report, the alleged victim said he drank between eight and 10 alcoholic drinks (a mix of several beers and whiskey) in roughly an hour and a half. He also acknowledged he was intoxicated and that he may have blacked out shortly after Spacey allegedly groped him. He also told Donovan he smoked a cigarette with Spacey and later exchanged phone numbers with him.
Jackson asked Donovan to verify that the alleged victim had told him that the groping went on for approximately three minutes without the alleged victim moving away or telling Spacey to stop.
"That's an incredibly long time to have a strange man's hands in your pants, correct?" Jackson noted to Donovan, according to an audio recording of the hearing obtained by The Boston Globe.
"I would agree with that. Yes," Donovan replied.
According to Donovan's report, the alleged victim said he was texting his girlfriend at the time of the encounter with Spacey and he sent a video to his girlfriend over Snapchat to prove he was telling the truth. The teen's girlfriend confirmed to detectives that she had received the video at the time. Jackson noted that both the prosecutor's office and the defense team had copies of the brief video, which he noted shows an unidentified hand touching another person's shirt, but does not show anyone being groped.
The alleged victim claimed that it was tough to move away in the crowded bar. He told investigators that he tried to shift his body away from Spacey and to push away Spacey's hand, but "Spacey kept reaching down his pants," according to the police report.
Jackson noted that investigators were unable to find anyone who witnessed the actual alleged groping, though Donovan's report says other people confirmed seeing Spacey and the teenager together at the bar that evening, including one person who said they noticed the teenager at one point turned "pale, blank, a bit frightened."
"After the alleged assault, which the victim claimed he was frozen with shock throughout, the actor went to the restroom at which time the young man left. He told investigators Spacey texted him 'I think we lost each other,' shortly thereafter, according to the complaint. The alleged victim did not respond," The Wrap reported Dec. 27. 
Donovan's police report also notes that the alleged victim told detectives that he ran home after the incident and told family members about being groped that night.
"[The alleged victim] said the whole thing was embarrassing and has had a 'profound emotional effect' on him," Donovan reported. "[He] called the police because he doesn't want what happened to him to happen to anyone else."
According to the court documents, the teenager first contacted the Nantucket Police on Oct. 31, 2016 reporting the assault. That's one year before actor Anthony Rapp told Buzzfeed in a shocking Oct. 2017 interview that Spacey made sexual advances to him when he was a 14-year-old boy. Spacey, then aged 26, is alleged to have invited Rapp to his New York apartment for a party where he allegedly assaulted Rapp. Spacey later apologized publicly and then awkwardly disclosed that he is gay.
But Nantucket law enforcement apparently didn't act in the 18-year-old's case until his mother, former Boston WCVB news anchor Heather Unruh, held a press conference on Nov. 8, 2017 disclosing that her son had been sexually assaulted by the actor.
"My son was not of legal age to drink alcohol. He told Kevin Spacey that he was of legal age. But whether he was over 21 or not, Kevin Spacey has no right to sexually assault him. There was no consent," The Wrap reported Unruh as saying. "Kevin Spacey bought him drink after drink after drink and when my son was drunk Kevin Spacey made his move and sexually assaulted him….We want to make it clear, this was a criminal act."
Unruh added: "The victim, my son, was a starstruck straight 18-year-old young man who had no idea that the famous actor was an alleged sexual predator or that he was about to become his next victim."
Unruh told reporters that her son didn't report the assault at the time because he was embarrassed and scared. Her family decided to come forward after others went public with allegations of sexual misconduct against Spacey and other celebrities, she said.
The Nantucket investigation started after the alleged victim spoke with Donovan on Nov. 22, 2017. The news broke on Christmas Eve that Spacey would face one count of felonious assault.
The Nantucket Police Department referred all questions from the Los Angeles Blade about the initial report to the Cape & Islands DA's Office where a spokesperson for District Attorney Michael D. O'Keefe said the office had no comment.
LA District Attorney spokesperson Greg Risling told the Los Angeles Blade that Spacey is still under scrutiny in a case that alleges he attacked a man in Malibu in October 2016.
This is the second sexual assault case against Spacey being handled by LA DA Jackie Lacey's Entertainment Sex Crimes Task Force. Prosecutors declined to prosecute Spacey in the case of an unnamed adult gay man who alleged Spacey assaulted him in West Hollywood in October 1992—the gay man was not a minor at the time of the alleged assault. That case had been submitted to the DA's office for review by the LA County Sheriff's Department in August of 2018.
"The reporting party alleged that he was the victim of a sexual assault," Risling told the Los Angeles Blade. "The allegation is outside the statute of limitations, therefore, an analysis of the strengths and weaknesses of the evidence is not warranted and prosecution is declined."
Spacey is also under criminal probe in Britain. London's Metropolitan Police are probing six allegations against Spacey after more men have come forward. A spokesperson for Scotland Yard said the law enforcement agency received three more allegations of sexual assault from February to April of 2018, in addition to the three made in late 2017.
According to Vox.com, there have been allegations made by more than 30 individuals against the actor since Oct. 2017, ranging from sexual harassment to sexual assault.
Neither Spacey nor his lawyers have addressed the allegations publicly, but the actor released a bizarre video Dec. 24 in the voice of Frank Underwood, his character on Netflix's "House of Cards." In it he says: "I'm certainly not going to pay the price for the thing I didn't do."
Some in social media questioned whether this was Spacey obliquely refuting the 18-year-old's allegations or whether it was to portray Frank Underwood once again after having been ignominiously fired. Nonetheless—Underwood is a liar, cheat and murderer so it is unclear what message Spacey was trying to convey.
Federal judge issues mixed ruling in Kansas Trans case
Fort Riley Middle School, located on the sprawling home to the U.S. Army's First Division, has policies to protect LGBTQ+ students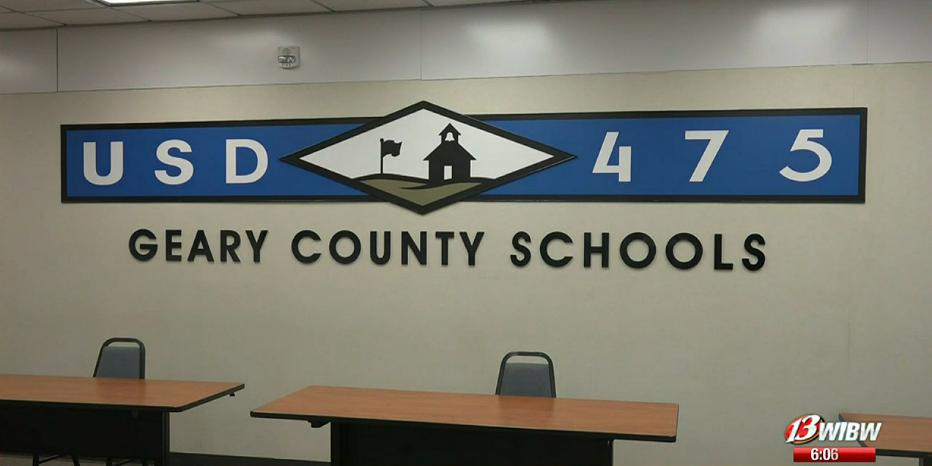 TOPEKA – In a ruling last week, a U. S. District Court allowed the Geary County Unified School District 475, (GCUSD 475) to continue its policy of requiring teachers and staff to respect trans students pronouns and additionally not out them to their parents.
However, Judge Holly Teeter sided with the teacher that brought the lawsuit prohibiting the GCUSD 475 from disciplining her for her refusal to follow policies based on her religious beliefs.
Fort Riley Middle School, located on the Ft. Riley post, the sprawling home to the U.S. Army's First Division, has a long standing set of policies to protect LGBTQ+ students.
A math teacher Pamela Ricard, sued Geary County Schools over LGBTQ anti-discrimination those policies claiming that those policies conflicted with her Christian beliefs. Ricard was represented by Alliance Defending Freedom, a conservative Christian legal advocacy group listed by the Southern Poverty Law Center as a hate group for its anti-LGBTQ+ lying and deceptive propaganda.
Teeter, was nominated by former President Donald Trump and on August 1, 2018, the U.S. Senate confirmed her as United States District Court Judge for the District of Kansas.
Topeka Capital-Journal journalist Jason Tidd reported , Teeter issued a preliminary injunction on Monday blocking the school from disciplining Ricard if she reveals preferred names and pronouns of her transgender students when communicating with their parents.
"The Court relies on Plaintiff's statements that she does not intend to communicate with a parent for the sole purpose of disclosing a student's preferred name and pronouns," Teeter wrote.
Ricard has two transgender students in her class, the judge wrote, neither of whom have authorized the district to disclose their preferred names and pronouns to their parents. While Ricard uses their preferred names in class and avoids pronouns, she has emailed parents using a student's legal name and biological pronouns, the Topeka Capital-Journal noted.
"Plaintiff believes that addressing students one way at school and a different way when speaking to their parents is dishonest," the opinion states. "Being dishonest violates her sincere religious beliefs."
According to the Topeka Capital-Journal, Teeter, ordered the injunction to remain in place until May 18 or until Ricard's contractual responsibilities to the district end, whichever comes last. Court records state that Ricard is not returning to work next year at Fort Riley Middle School, after teaching in the district since 2005.
Will Rapp, a statewide organizer for the Kansas chapter of GLSEN, told the Capital-Journal:
"Any effort to force teachers to out students to their guardians is a violation of young people's privacy and can place vulnerable young people in harm's way," Rapp said. "When transgender and nonbinary youth feel unsafe at school, they experience negative impacts not only to their health, but to their academic achievement and likelihood of graduating or moving to higher education opportunities.
"Attempts to forcibly out students also jeopardize educators' ability to foster trust and create the kind of safe school environment that allows young people to grow and learn without fear of harassment or discrimination."
WNBA players back petition for Biden to 'prioritize' Brittney Griner's release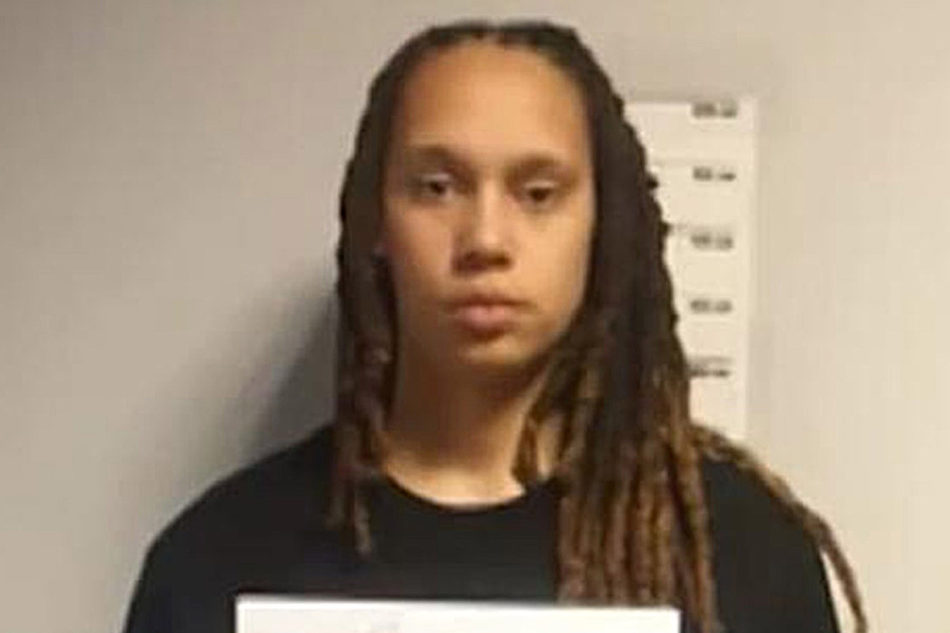 WASHINGTON — The Women's National Basketball Players Association has endorsed a petition that urges the Biden administration to "prioritize" WNBA star Brittney Griner's release.
"It is imperative that the U.S. government immediately address this human rights issue and do whatever is necessary to return Brittney home quickly and safely," reads the Change.org petition that Tamryn Spruill, a freelance journalist and author, created.
"The WNBPA and its members proudly join Tamryn Spruill, the creator of this petition, in demanding that lawmakers prioritize Griner's return," it continues. "White House and Biden adminsitration, we ask that you take action today—doing whatever is necessary—to bring Brittney Griner home swiftly and safely."
More than 135,000 people have signed the petition.
Spruill on Saturday in a tweet said the WNBPA, a union that represents WNBA players, partnered with them and Change.org "in demanding that our elected officials work urgently to gain BG's swift and safe release."
A new phase in the Brittney Griner/Change.org petition is underway! @TheWNBPA has partnered with me and @Change in demanding that our elected officials work urgently to gain BG's swift and safe release.

Details here:https://t.co/AHtb1DYcSI#WeAreBG

— Tamryn Spruill (@tamrynspruill) May 14, 2022
Griner — a center for the Phoenix Mercury and a two-time Olympic gold medalist who is a lesbian and married to her wife — was taken into custody at Moscow's Sheremetyevo Airport in February. Russian officials said customs inspectors found hashish oil in her luggage.
The State Department earlier this month determined Russia "wrongfully detained" Griner. A Russian court on Friday extended her detention for another month.
"The Russian system wrongfully detained Ms. Griner," then-White House Press Secretary Jen Psaki told reporters on Friday during her last White House briefing. "We take our responsibility to assist U.S. citizens seriously. And we will continue to press for fair and transparent treatment for all U.S. citizens when they are subject to legal processes overseas."

"Now, because the State Department recategorized her as wrongfully detained, it means that our Special Presidential Envoy for Hostage Affairs — it's quite a title but a well-deserved one — is going to be overseeing this case and leading the effort," added Psaki. "Because it's a deliberative process and we know from experience of bringing other Americans home, we're just not going to detail what those efforts look like at this point in time."
Griner faces up to 10 years in prison.
University of Wyoming graduates boo U.S. Senator for anti-trans remarks
"My reference to the existence of two sexes was intended to highlight the times- times in which the metric of biological sex is under debate"
During her speech delivered to the University of Wyoming's College of Arts and Sciences and the College of Education commencement Saturday afternoon, Republican U.S. Senator Cynthia Lummis told graduates that "the existence of two sexes, male and female" was a "fundamental scientific truth."
The audience's immediate reaction to her transphobic remarks were loud expressions of disapproval including jeering, boos, and demands she leave the podium.
The senator's remarks came in the latter third of her twenty-minute address which had primarily focused on the critical need for teachers and in the fields of agriculture and other endeavors she noted were Wyoming hallmarks.
In a statement released by her office Sunday, a spokesperson noted that Lummis was apologizing to those who felt "un-welcomed or disrespected" by the comments.
"My reference to the existence of two sexes was intended to highlight the times in which we find ourselves, times in which the metric of biological sex is under debate with potential implications for the shared Wyoming value of equality," the statement read.
"I share the fundamental belief that women and men are equal, but also acknowledge that there are biological differences and circumstances in which these differences need to be recognized. That being said, it was never my intention to make anyone feel un-welcomed or disrespected, and for that I apologize. I have appreciated hearing from members of the University of Wyoming community on this issue, and I look forward to continuing this dialogue."
Dr. Jenni Tabler, an Assistant Professor in the University of Wyoming's Sociology Program in the College of Arts and Sciences tweeted, pointing out the graduate's reactions along with the fact that the UW campus community had recently lost a Trans student to suicide, making the senator's remarks more hurtful.
The university's president also issued a statement Sunday expressing support for all members of the UW campus and community:
May 15, 2022
To the UW community:
On Saturday, the university celebrated spring 2022 commencement with a series of events that showcased the best of what makes us special: our students, our staff, our faculty and our ability to openly embrace and debate complex issues. One of our speakers made remarks regarding biological sex that many on campus take issue with. While we respect the right of all to express their views, from students to elected officials, we unequivocally state that UW is an institution that supports and celebrates its diverse communities that collectively make us the wonderful place that we are.
Thank you to the many students and families who celebrated with us this weekend. We welcome the incredible individuality and intellect of all our dynamic and diverse students and never want you to feel otherwise.
Sincerely,
Ed Seidel, President
Being overtly anti-trans at graduation in the same year we lost a trans student to suicide (even if she was oblivious) is beyond cruel.

— Jenni Tabler, PhD (@jenni_tabler) May 14, 2022
Hi 👋. If you are interested in the response of our university. There is a lot of reflection required to support students and the broader state. But we are also people. I'm just a person who lost a student this year. I want all my students to feel seen and to live and thrive. pic.twitter.com/otSXPcc0WE

— Jenni Tabler, PhD (@jenni_tabler) May 16, 2022
Senator Cynthia Lummis' remarks are at the 50:11 time mark: