Anti-LGBTI Brazilian president takes office
Jair Bolsonaro took office amid concerns over his administration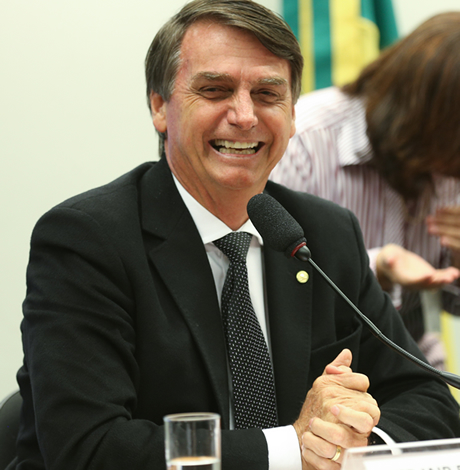 SÃO PAULO — Brazilian President Jair Bolsonaro took office on Tuesday amid mounting concerns over the impact that his right-wing government will have on the country's LGBTI community and other minority groups.
The crowd who attended his inauguration in Brasília, the Brazilian capital, chanted, "The captain is back!" These words startled many observers because they refer to a member of the military, in this case a former Army captain, occupying the country's highest office, which has only happened in Brazil during dictatorships that came to power after a coup.
So why were Bolsonaro's supporters chanting?
They bought into his campaign promises: Defend Brazilian family values and fight what he and his supporters call "socialism," which were things championed by the Worker's Party that former President Luiz Inácio Lula da Silva found. These include social inclusion, combating poverty and enacting pro-LGBTI laws.
Bolsonaro in his inauguration speech made it perfectly clear that he plans to follow through with his campaign promises.
"Let's unite the people, value families, respect Judeo-Christian traditions, fight gender ideologies (and preserve) our values," he said to a cheering crowd.
What is particularly frightening to his opponents, aside from the number of supporters who attended his inauguration, is the fact that people with militarist ideologies seem to be stepping forward to "defend" conservative values after backing a former Army captain as president and Gen. Hamilton Mourão as his vice president.
LGBTI people, Brazilians of African descent who practice non-Judeo-Christian religions were attacked by right-wing Bolsonaro supporters across the country during the presidential election campaign.
Bolsonaro on Wednesday issued an executive order that directed Brazil's new human rights ministry not to consider LGBTI-specific issues. Bolsonaro's critics also feel his inaugural speech gave license to Brazilians that they can commit any form of violence and carry weapons.
The Datafolha Institute, a private poling agency, says most Brazilians are against liberalized gun laws; with rich, straight and Bolsonaro supporters the only ones who support them. Gun registrations in Brazil have increased since his election.
The opposition even before Bolsonaro's election raised other red flags over his decision not to allow some "liberal" journalists to attend his press conferences and public events.
Bolsonaro also never debated former São Paulo Mayor Fernando Haddad of the Workers' Party during the second round of the presidential election. Bolsonaro had been hospitalized after he was stabbed during a campaign event less than two months before the debate, and he said medical reasons prompted his decision not to face off against Haddad.
The attack also prompted the unprecedented deployment of more than 3,000 police officers, firefighters and members of the military at Bolsonaro's inauguration. The security measures were similar to those that are seen during presidential inaugurations in the U.S.
Pompeo attends Bolsonaro inauguration
Bolsonaro has been described as the Brazilian version of President Trump because they share many of the same hardline beliefs.
U.S. Secretary of State Mike Pompeo was among those who attended Bolsonaro's inauguration. The two men met in Brasília on Wednesday.
"Secretary Pompeo congratulated President Bolsonaro on his inauguration and reaffirmed the strong U.S.-Brazil partnership; rooted in our shared commitment to democracy, education, prosperity, security and human rights," said the U.S. State Department in a press release.  "The two leaders discussed opportunities to strengthen cooperation on bilateral and regional challenges, including combating transnational crime and reinforcing democratic governance and human rights in Venezuela, Cuba and Nicaragua."
"They also discussed further strengthening economic ties and trade to increase prosperity for citizens in both our countries and in the entire region, including through promoting transparency and good governance for investment in the region," added the press release.
Trump also congratulated Bolsonaro on Twitter, saying the U.S. "is with Bolsonaro." Bolsonaro, for his part, responded by saying, "together, under God's protection, we shall bring prosperity and progress to our people."
Agence France-Presse last week reported Trump has already invited Bolsonaro to visit the U.S.
Michael K. Lavers contributed to this article.
Race to the Midterms Preview: Victory Fund's Annise Parker
MAGA GOP House Minority Leader Kevin McCarthy only needs five seats to take back the Speaker's gavel from fellow Californian Nancy Pelosi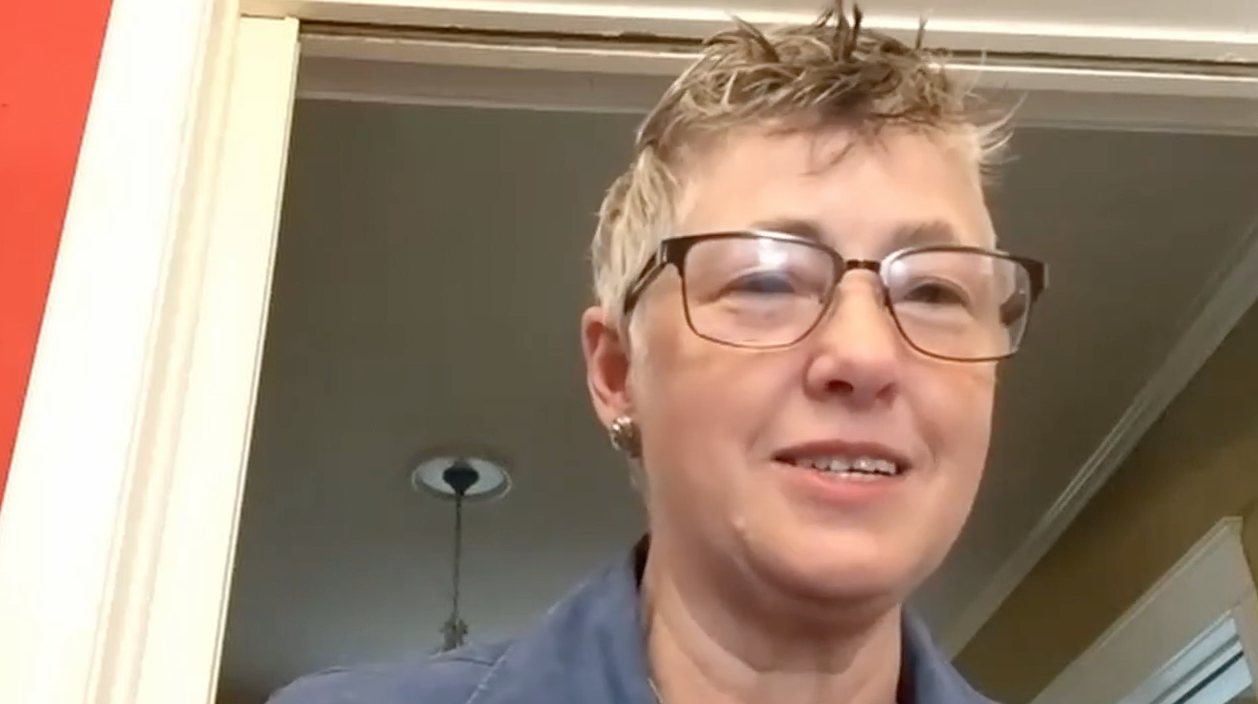 By Karen Ocamb | WEST HOLLYWOOD – The tension is nearly intolerable. Just six weeks until the Nov. 8 midterm elections and headaches abound. Will voters really stick to tradition and give Republicans, the party out of power, congressional gains over quixotic turns in the economy, despite the GOP promise to pass a federal ban on abortion? California's MAGA Republican House Minority Leader Kevin McCarthy only needs five seats to take back the Speaker's gavel from fellow Californian, Speaker Nancy Pelosi.   
And it's not just the House. "Yes, Democrats' fortunes have improved, but the most likely outcome of the midterm elections is still a shift in power to the Republicans — and bigger headaches for President Biden over the next two years," Axios reported Saturday. "Despite the streak of discouraging news, Republicans still have a clear path to retaking the Senate majority. They only need to net one seat to win back the upper chamber, and there are plenty of paths to get there even if many of their recruits fizzle out."
Why are our LGBTQ leaders not screaming from the rafters? Report after report after report warns that LGBTQ people are at risk of not only losing access to the fruits and freedoms of democracy — including the First Amendment right to free speech — but could be erased state by state by state by state without more than a flareup of protest.
"On March 28, Gov. Ron DeSantis signed legislation that effectively bans discussion of sexual orientation and gender identity in Florida's schools. The so-called 'Don't Say Gay' bill creates new restrictions on classroom speech around LGBT people and same-sex families and empowers parents to sue a school if the policy is violated, chilling any talk of LGBT themes lest schools or teachers face potentially costly litigation," the Williams Institute at UCLA School of Law recently reported. "This bill is the latest in a record-setting year of legislation targeting LGBT people: in 2022 alone, more than 200 anti-LGBT bills have been introduced in state legislatures across a range of issues, with a majority targeting transgender individuals," despite a recent PRRI poll showing that 79 percent of Americans favor laws that protect LGBT people from discrimination.
"LGBT rights are the canary in the coal mine of democratic backsliding," the report continues. "Authoritarian leaders may target LGBT people precisely because their rights are seen as less institutionalized than other groups….Even Florida's "Don't Say Gay" bill was explicitly modeled after similar efforts in Hungary. Against this backdrop, we should recognize the propagation of anti-LGBT laws in the U.S. for what it signifies: an existential threat to our inclusive democracy."
One leader traveling around the country, raising the alarm and raising the stakes for the LGBTQ community facing the midterms is former Houston, Texas Mayor Annise Parker, now President and CEO of the LGBTQ Victory Fund and the Victory Institute. Founded in 1991 with two LGBTQ candidates, the Victory Fund has now endorsed and promoted more than 450 out candidates seeking election on Nov. 8 to not only congressional seats but down-ballot state and local seats, as well. Victory's Political Team is also on the ground campaigning and getting out the vote in states such Texas, Florida, North Carolina, Minnesota, Kentucky, New York, Rhode Island, Pennsylvania, Vermont, and Connecticut.
In the upcoming special episode of Race to the Midterms, produced by Karen Ocamb and Max Huskins in conjunction with the Los Angeles Blade, we talk to Annise Parker about the state of the nation and the Out candidates running to make America better.
"Our candidates win at the same rate that any other candidates win," says Parker. "When you control for your experience and the demographics of the district and the quality of the campaign, which is a really good sign. , and the fact that more and more people are acknowledging their gender identity or their sexual orientation — for us, having been in this game for so many decades with a singular purpose, whether someone is successful, I mean, we do want to see candidates win, but whether they ultimately are successful at the ballot box — when they run as their authentic selves, they're true to themselves, they're comfortable in their own skin, it has a transformative effect. And we're excited about the possibilities this year."
Check LosAngelesBlade.com later today to see the full interview and clips of some of the candidates Parker highlights.
Newsom calls out gas companies, says they're fleecing Californians
The governor announced oil refineries could roll out winter-blend gas ahead of schedule, which could reduce price up to 25 cents per gallon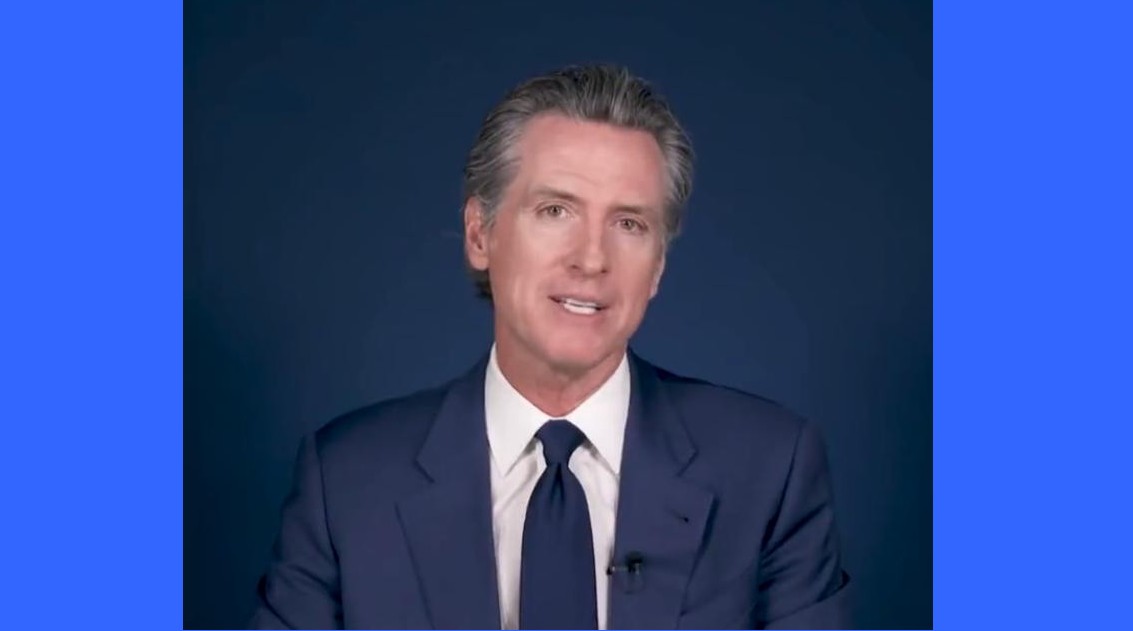 SACRAMENTO – On Friday California Governor Gavin Newsom in a scathing video on his Twitter account castigated oil and gas companies for what he termed fleecing consumers in the Golden State.
"Oil companies are ripping you off. Their record profits are coming at your expense at the pump," the Governor said. "I'm calling for a NEW windfall tax exclusively on oil companies. If they won't lower their prices we will do it for them. The money will go directly back to you."
Oil companies are ripping you off. Their record profits are coming at your expense at the pump.

I'm calling for a NEW windfall tax exclusively on oil companies. If they won't lower their prices we will do it for them.

The $$ will go directly back to you. pic.twitter.com/oDOx6jYLtK

— Gavin Newsom (@GavinNewsom) September 30, 2022
According to the Triple A Auto club of Southern California, gas prices statewide crept up yet again overnight, reaching an average of $6.36/gallon for regular unleaded Saturday.
In the Los Angeles area, gasoline hit $6.45/gallon, up 7 cents from the day before. Ongoing Southern California fuel supply issues pushed Los Angeles wholesale gasoline prices to new records this week and pump prices may also break new records soon if they keep increasing at the current pace of 10-15 cents a day.
The average price for self-serve regular gasoline in California is $6.18, which is 66 cents higher than last week. The average national price is $3.78, which is ten cents higher than a week ago.
"The degree of diversions from the national prices has never happened before, and oil companies provide no explanation," Newsom said. "We're not going to stand by while greedy oil companies fleece Californians."
The average price of self-serve regular gasoline in the Los Angeles-Long Beach area is $6.26 per gallon, which is 67 cents higher than last week, 98 cents higher than last month, and $1.85 higher than last year. In San Diego, the average price is $6.20, which is 67 cents higher than last week, 96 cents higher than last month, and $1.85 higher than last year.
California Gas Prices vs. National Average
| | |
| --- | --- |
| California | Nationwide |
| Saturday, Oct 1. = $6.358/gallon | Saturday, Oct 1. = $3.80/gallon |
| Friday = $6.293 | Friday = $3.797 |
| Week Ago = $5.682 | Week Ago = $3.700 |
| Month Ago = $5.252 | Month Ago = $3.829 |
Source: AAA
The governor also announced on Friday that oil refineries could roll out winter-blend gasoline ahead of schedule, which could reduce the price of gas up to 25 cents per gallon.
"In light of the dramatic increase in gas prices that California is experiencing, we should not wait until the end of the month to start distributing or to ramp up production of our winter-blend gasoline. Allowing refiners to make an early transition to winter-blend gasoline could quickly increase fuel supply and provide a much needed safety valve with minimal air quality impacts," Newsom said in a letter to Liane Randolph, chair of the California Air Resources Board. "Accordingly, I am directing that the Air Resources Board immediately take whatever steps are necessary to allow for an early transition to gasoline to be manufactured, imported, distributed, and sold in California."
Switching from the summer to winter blend would likely save consumers 15 to 20 cents per gallon, said Doug Shupe, a spokesman for the Southern California Automobile Club said.
Putin slams LGBTQ+ people in Ukrainian annexation speech
The Russian President implied directly that the U.S. and its NATO allies assisting Ukraine were trying to erase Russian culture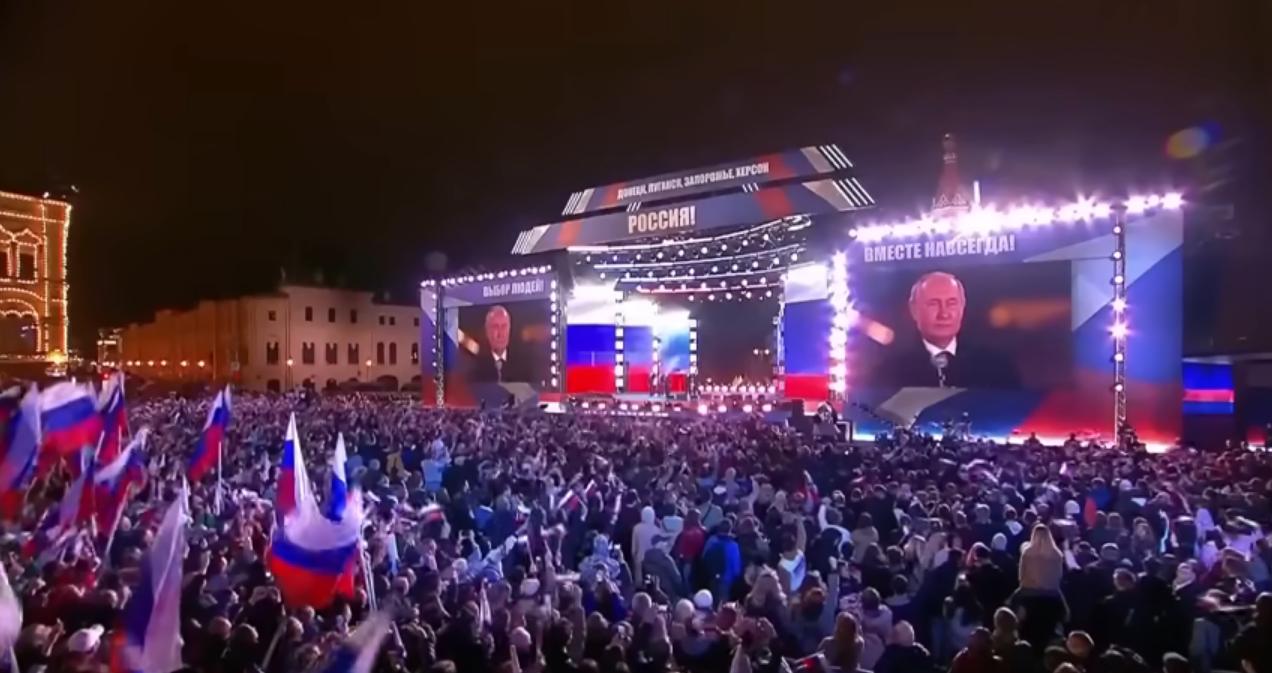 MOSCOW – In a rally ceremony resembling a political convention Friday, Russian President Vladimir Putin celebrated his signing a degree that Russia had annexed four regions of Eastern Ukraine that were overrun by Russian military forces and Russian-backed separatists.
"The people made their choice," said Putin in the formal signing ceremony at the Kremlin's St. George hall. "And that choice won't be betrayed" by Russia, he said.
This past week, in an election President Joe Biden labeled fraudulent and a sham, Ukrainians in the occupied territories of of Donetsk, Luhansk, Kherson and Zaporizhzhia voted to join Russia in elections supervised by heavily armed Russian troops.
Speaking from the White House Friday, Biden said the United States and its allies will not recognize Russia's annexation of the Ukrainian regions and reaffirmed that NATO nations will defend all territory in the alliance.
Addressing the Russian leader, the president said "Mr. Putin, don't misunderstand what I'm saying. Every inch."
America and its allies are not going to – I'm going to emphasize, are not going to be intimidated, are not going to be intimidated by Putin and his reckless words and threats. He's not going to scare us and he doesn't- or intimidate us.
Putin's actions are a sign he's struggling. The sham referenda he carried out and this routine he put on, don't worry, it's not there if you're looking, OK. The sham routine that we put on this morning that's showing the unity and people holding hands together. Well, the United States is never going to recognize this and quite frankly, the world is not going to recognize it either. He can't seize his neighbor's territory and get away with it. It's as simple as that.
And they're going to stay the course. We're going to continue to provide military equipment so that Ukraine can defend itself and its territory and its freedom, […] And we're fully prepared to defend, I want to say this again, America is fully prepared with our NATO allies to defend every single inch of NATO's territory, every single inch. So Mr. Putin, don't misunderstand what I'm saying. Every inch."
Putin in his long and rambling speech at the ceremony, held on the massive stage in Moscow's Red Square opposite the Kremlin's walls, took aim at the West with particular emphasis on Western values and culture(s).
"Western countries have been repeating for centuries that they bring freedom and democracy to other peoples. Everything is exactly the opposite: instead of democracy – suppression and exploitation; instead of freedom – enslavement and violence.," Putin said.
Later during the speech Putin decried the LGBTQ+ community and Western nations that allow equity and equality/human rights:
"In fact, they spit on the natural right of billions of people, most of humanity, to freedom and justice, to determine their own future on their own. Now they have completely moved to a radical denial of moral norms, religion, and family.
Let's answer some very simple questions for ourselves. I now want to return to what I said, I want to address all the citizens of the country – not only to those colleagues who are in the hall – to all the citizens of Russia: do we want to have, here, in our country, in Russia, parent number one, number two, number three instead of mom and dad – have they gone made out there? Do we really want perversions that lead to degradation and extinction to be imposed on children in our schools from the primary grades? To be drummed into them that there are various supposed genders besides women and men, and to be offered a sex change operation? Do we want all this for our country and our children? For us, all this is unacceptable, we have a different future, our own future?"
The Russian President then implied directly that the U.S. and its NATO allies assisting Ukraine were trying to erase Russian culture and then justified the illegal annexations of the four regions in Eastern Ukraine:
"Today we are fighting so that it would never occur to anyone that Russia, our people, our language, our culture can be taken and erased from history. Today, we need the consolidation of the entire society, and such cohesion can only be based on sovereignty, freedom, creation, and justice. Our values ​​are humanity, mercy and compassion.
And I want to end my speech with the words of a true patriot Ivan Alexandrovich Ilyin: "If I consider Russia my Motherland, then this means that I love in Russian, contemplate and think, sing and speak Russian; that I believe in the spiritual strength of the Russian people. His spirit is my spirit; his fate is my fate; his suffering is my grief; its flowering is my joy."
Behind these words is a great spiritual choice, which for more than a thousand years of Russian statehood was followed by many generations of our ancestors. Today we are making this choice, the citizens of the Donetsk and Lugansk People's Republics, the residents of Zaporozhye and Kherson regions have made this choice. They made the choice to be with their people, to be with the Motherland, to live its destiny, to win together with it."
The Russian president has long held homophobic and transphobic opinions and has signed multiple pieces of legislation that has sharply curtailed LGBTQ+ rights and expression in the Russian Federation during his 18 years as president including Russia's infamous Don't Say Gay law signed in 2013 that has been strengthened and augmented by succeeding measures.