Our most popular stories in 2018 received 2 million pageviews
Los Angeles Blade is poised for an outstanding 2019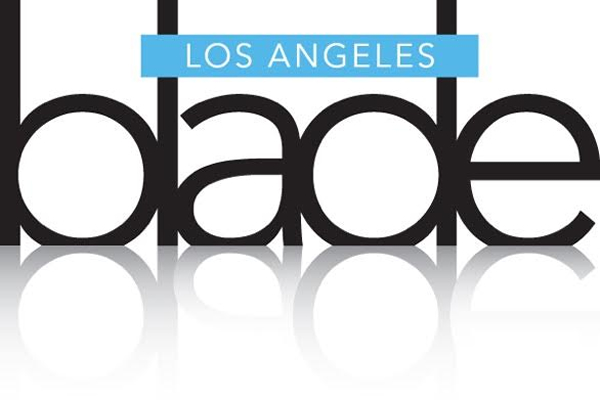 In 2018 Los Angeles Blade online readers sent a few articles into the cyber stratosphere, sharing them heavily on social media and passing them along to their friends by word of mouth and by text. The topics of greatest interest ranged from Donald Trump's ban against transgender troop members, international LGBT rights, prominent LGBT community member deaths, the acts of local congressmen, the blue victory in Orange County, to something as simple as Grandma ironing a rainbow flag.
According to our internal Google Analytics metrics and tools on our website, Los Angeles Blade online was visited by more than 800,000 users and viewed more than 2,000,00 pageviews. Our articles were liked or shared more than 15,000,000 times by readers around the world (a 'Like' is not necessarily a pageview), the biggest day being August 11 when more than 80,000 people visited the site.  And our articles appeared in over 12,000,000 searches. 
Here are summaries of our top online performers:
Trump's Trans Military Ban Now Policy

President Donald Trump may be on a 17- day vacation but his White House has been scrambling to hand him a "win" by the time he returns. Trump's tweets last week announcing a ban on transgender individuals serving openly in the U.S. military was turned into a "guidance" policy for implementation that passed muster with the White House Counsel's office Friday night. Approved by Trump, the new policy is expected to be now delivered into the hands of Defense Secretary Jim Mattis, who has been quiet on the issue with approximately 15,000 trans servicemembers under his command. (read here)
U.S. opposes UN resolution against death penalty for same-sex relations
The U.S. on Sept. 29 voted against a U.N. Human Rights Council resolution that condemns the death penalty for those found guilty of committing consensual same-sex sexual acts. The resolution — which Belgium, Benin, Costa Rica, France, Mexico, Moldova, Mongolia and Switzerland introduced — passed by a 27-13 vote margin. Congo, Cote d'Ivoire, Ghana, Rwanda, South Africa, Togo, Kyrgyzstan, Mongolia, Albania, Croatia, Georgia, Hungary, Latvia, Slovenia, Bolivia, Brazil, Ecuador, El Salvador, Panama, Paraguay, Venezuela, Belgium, Germany, the Netherlands, Portugal, Switzerland and the U.K. supported the resolution. Botswana, Burundi, Egypt, Ethiopia, Bangladesh, China, India, Iraq, Japan, Qatar, Saudi Arabia and the United Arab Emirates joined the U.S. in opposing it. (read here)
Trump scraps tradition, declines to issue Pride proclamation
President Trump has declined to issue at the start of June a proclamation designating the month as a time for celebration of Pride, breaking with a tradition started under the Obama administration. By the end of the last weekday in May, President Obama each year during his time at the White House issued a proclamation recognizing Pride. Trump, on the other hand, had thus far issued no such proclamation — or even recognized June as Pride from his often-used Twitter account. (read here)
Trans artist activist Casey Hoke has died at 21
Casey Hoke, a transgender artist, activist and national public speaker dedicated to helping others combat marginalization, has died in Pomona, according to a family statement on his Facebook page. A spokesperson for Los Angeles County Deputy Medical Examiner Juan Carrillo told the Los Angeles Blade that the cause of death was deferred until after an official inquest. He died at his home in Pomona, outside Los Angeles, California on Wednesday, August 8. "My younger brother Casey Hoke passed away yesterday in the Los Angeles, CA area," Hoke's brother Ryan Benjamin Hoke said in a statement. "My family is heartbroken. We ask for privacy, but at the same time want to make sure Casey's friends and connections know." (read here)
Trump terminates support for National Park Service Rainbow Flag ceremony at Stonewall
The Trump administration was none too pleased, apparently, that the Rainbow flag, an international symbol of the LGBT community's fight for equality, would be flying over a National Monument and federal lands. The National Park Service (NPS), which had originally approved and sponsored a ceremony to be held tomorrow at New York City's Stonewall National Monument to dedicate the Rainbow flag, has suddenly withdrawn. (read here)
Rose Parade Queen is LGBTQ community member
Louise Siskel of San Marino, California, will take a unique place in history when she holds court during the 130th Tournament of Roses Parade on Tuesday, January 1, 2019 in Pasadena. She will be the first LGBTQ community member and the first Jew to preside over the Parade. (read here).  She came out as bisexual days after this article was published in an op-ed for the Los Angeles Times.
Schiff takes on Trump and truth
It's come down to this: name-calling. Literally. California Rep. Adam Schiff appeared on ABC's "This Week" Nov. 18 explaining that Democrats intend to challenge President Donald Trump's appointment of Matt Whitaker as acting attorney general. A former federal prosecutor who becomes chair of the House Intelligence Committee in January, Schiff said the appointment is unconstitutional. (read here)
Grandma goes viral for ironing bisexual granddaughter's flag for Pride
A grandmother's "simple gesture" of helping her bisexual granddaughter get ready for Capital Pride in Washington D.C. has gone viral. Lexie, who lives in Virginia, tweeted a photo of her grandmother ironing her bisexual pride flag in preparation for the weekend's festivities. "I got up this morning to get ready for #DCPride. My grandma walked into my room, looked at my bi flag, and said, 'Oh, this needs to be pressed out!' Such a simple gesture, but it holds so much love and meaning for me," Lexie captioned the photo which has received more than 200,000 likes. (read here)
Harley Rouda declares victory, unseating antigay Congressman Dana Rohrabacher
Democrat Harley Rouda, a real estate executive and former Republican who switched parties, declared victory today (Saturday November 10, 2018), defeating notorious homophobe Dana Rohrabacher, a Republican who has held California's 48th Congressional seat since being elected in 1988. (read here)
Homeland Security detains members of Mexican Gay Men's Chorus
Resistance. Defiance and solace through camaraderie and song. That's what gave birth to the Gay Men's Chorus movement, first in San Francisco when about 100 men moved their fourth rehearsal onto the steps of City Hall on Nov. 27, 1979 and sang for the first time in public at the candlelight vigil for assassinated gay Supervisor Harvey Milk and Mayor George Moscone. Two months later, 99 gay men came together in Plummer Park to form the Gay Men's Chorus of Los Angeles. And for 40 years now, GMCLA has served as beacons of hope and love through the AIDS crisis and the roller coaster ride of politics and cultural warfare. They intend to do it again, despite the inconvenient threats from the Department of Homeland Security.  (read here)
Raquel Willis makes OUT history as first trans executive editor
Two months after the LGBT media world exploded with questions about whether the straight new Pride Media owner of The Advocate and OUT would care about the magazines' long LGBT legacy, OUT hired black transgender social justice activist and writer Raquel Willis as Executive Editor. "It's an honor to be a part of this team and be a part of this new crew of queer and trans people who wanna shake things up, and bring in more color along with new perspectives," Willis told ESSENCE magazine, itself a legacy publication for African American women, first published in 1970.  (read here)
'RuPaul's Drag Race' producers sue anonymous user leaking 'All Stars' spoilers
World of Wonder Productions is suing an anonymous Internet user, who posts under the name "RealityTVLeaks" on various social media accounts, for releasing spoilers about "RuPaul's Drag Race All Stars" season three. (read here)
Amtrak gay mystery deepens as more deaths, injuries revealed
Gay university student Aaron Salazar appears not to be the first to receive mysterious injuries while traveling on an Amtrak train. Passengers around the U.S. have gone missing or have been found injured or dead under incongruous circumstances while riding Amtrak. Salazar, 22, a passage on Amtrak's California  Zephyr Express, was found severely injured and in critical condition May 15 on the railroad tracks in Truckee CA. He's unconscious and in stable condition in a hospital in Reno, Nevada. Since his story was first reported, Salazar's cousin Sonja Trujillo helped uncover a number of similar cases in which passengers received unexplained injuries, some causing death, on or near Amtrak trains, or passengers inexplicably exiting trains. (read here)
Russian Duma's lower House passes anti-LGBTQ propaganda law
The legislation still needs the approval of the upper House and President Putin- introduces an expanded "all ages" anti-LGBTQ propaganda ban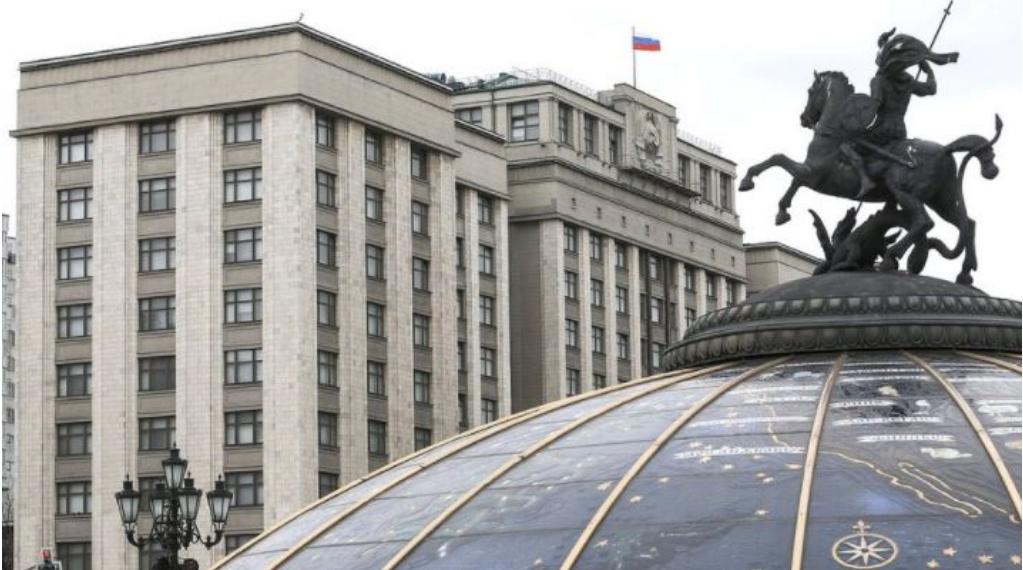 MOSCOW – A new law which expands Russia's "gay propaganda" law signed by Russian president Vladimir Putin in June 2013 passed the lower House of the State Duma (parliament) on Thursday.
The legislation, which still needs the approval of the upper House of the Duma and President Putin, introduces an expanded "all ages" ban on "propaganda of non-traditional relations," paedophilia, as well as a ban on the dissemination of information about LGBTQ people in the media, the Internet, advertising, literature and cinema.
The language of the bill, according to the official Russian state news agency TASS, also introduces a ban on issuing a rental certificate to a film if it contains materials that promote non-traditional sexual relations and preferences is established. The document also provides for the introduction of a mechanism that restricts children's access to listening to or viewing LGBTQ+ information on paid services. 
The newly expanded law provides for the Russian Federal Service for Supervision of Communications, Information Technology and Mass Media, abbreviated as Roskomnadzor, to be vested with the right to determine the procedure for conducting monitoring on the Internet to identify information, access to which should be restricted in accordance with the federal law on information.
A requirement is also set on paid services to enter codes or perform other actions to confirm the age of the user. At the same time, access to LGBTQ+ information is prohibited for citizens under 18 years of age.
In addition, it provides for a ban on the sale of goods, including imported goods, containing information, the dissemination of which provides for administrative or criminal liability.
Also, the law "on the protection of children from information harmful to their health and development" is supplemented by an article on the promotion of non-traditional sexual relations, pedophilia and information that can make children want to change their sex.
The latter language pointedly inserted as transgender people have been a frequent target of attacks by the Russian president in speeches recently blaming the West for a global decay in moral values that run counter to what Putin describes as "Russia's strong morals."
In an October speech announcing the illegal annexation of four Ukrainian territories, Putin attacked the Western nations on the issue of gay and transgender rights.
"Do we want children from elementary school to be imposed with things that lead to degradation and extinction?" he asked. "Do we want them to be taught that instead of men and women, there are supposedly some other genders and to be offered sex-change surgeries?"
It's not just the Russian leader. Patriarch Kirill, head of the powerful and influential Russian Orthodox Church, portrayed the war with Ukraine as a struggle seeking to reject Western values and LGBTQ+ pride parades.
Vyacheslav Viktorovich Volodin, the Chairman of the State Duma and a former aide to Putin, is one of the bill's sponsors. Volodin told TASS that the bill is "adopted exclusively in the interests of all Russians."
"We have a different path, our grandfathers, great-grandfathers, grandmothers, great-grandmothers chose it. We have traditions, we have a conscience, we have an understanding that we need to think about children, families, the country, to preserve what we handed over by the parents," Volodin said.
A spokesperson for Human Rights Watch told the Blade this expansion of the 2013 "gay propaganda" law "is a classic example of political homophobia. It targets vulnerable sexual and gender minorities for political gain."
A young Russian LGBTQ+ activist, who asked to not be identified for fear of Russian government reprisals, spoke to the Blade from Helsinki, Finland, regarding this latest effort by the so-called conservative "family values" politicians in the Duma.
"This is a distraction to avoid the real news of dead young Russian males killed in his illegal war in Ukraine," they said. "These [Russian obscenity] politicians want to so-called "non-traditional" LGBTQ+ lifestyles practised by lesbians, gay men, bisexuals and transgender people out of public life- make us erased. They and their so called colluders in church are ignorant of truth that LGBTQ+ people will exist no matter what. It is scientific fact not their religious fairytales and fictions."
The activist also told the Blade they had fled to avoiding the Russian military draft enacted by Russia to replenish the levels of combat troops fighting in Putin's illegal war, in the face of mounting casualties and wounded soldiers.
HRW noted that given the already deeply hostile climate for LGBTQ+ people in Russia, the organization warned there will be uptick in often-gruesome vigilante violence against LGBTQ+ people in Russia—frequently carried out in the name of protecting Russian values and Russia's children.
Legal scholars say the vagueness of the bill's language gives room for government enforcers to interpret the language as broadly as they desire, leaving members of the Russian LGBTQ+ community and their allies in a state of even greater fear and stress filled uncertainty.